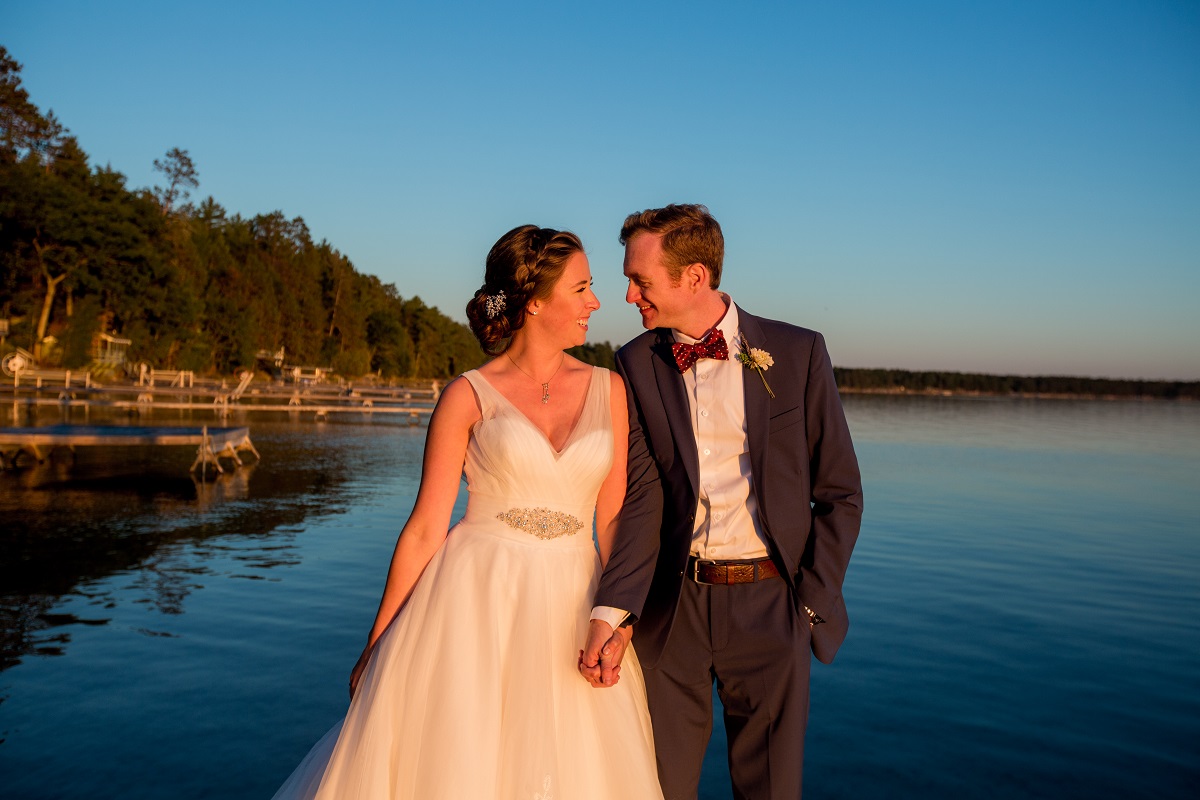 Emily & Joe | Cottage Grove Association on Higgins Lake | Karrn Frost Photography
Most love stories start with a description of the first encounter.  Usually the location of that encounter gets honorable mention and often it takes place in adult years; on a college campus, in a dating ap, around the coffee pot in an office break room, at a gathering of friends…  Occasionally, the first encounter pre-dates adulthood and love is discovered in the sweetness of youth where decades of nostalgic memories begin.
Emily and Joe found each other in the adult years but their love story prelude started a couple generations ago when Cottage Grove Association and Lakeside Association were young, when families were buying summer cottages on Higgins Lake and building the best kind of warm weather traditions.  Over the past hundred years or so, the Torrence siblings and cousins and the Spence siblings and cousins would spill out of their respective vehicles two miles from each other and settle into lake life for a few weeks or a few months of northern Michigan summer.   The Torrences would gather for daily meals in the dining hall with Lakeside Association families and the Spences would do the same a couple miles away in the Cottage Grove Association dining hall.  Summer concerts in the dell under the stars and passing pontoon boats on the lake brought the neighboring worlds together but the storied histories of each, passed thru generations around bonfires, kept their identities separate and Sunday baseball games between the two associations kept the friendly rivalry alive.  For generations.  The kind of annual experience that comes to define people, even as the years pass and carriage houses become garages and garages become guest cottages to accommodate the expanded list of cousins.  It's idyllic, deeply rooted, and wildly fun.
In recent years, Ed Sheeran's "Thinking Out Loud" has been a favorite first dance song.
"People fall in love in mysterious ways (…) kiss me under the light of a thousand stars (…) we found love right where we are"
It's romantic and profound and it resonates.  In fact, it resonated with Emily and Joe so much that they not only chose this as their first dance song, but also incorporated the line, "we found love right where we are", in their table number and cocktail napkin design and even had it engraved inside Joe's wedding band.  The line resonates because, even with a shared history of decades of summer concerts and Sunday baseball games and countless breakfasts in dining halls a mile or two away from each other, Emily & Joe's first remembered encounter happened in their adult years at a summer gathering of Lakeside friends.  They found love in the sweet nostalgic place of their youth.
It was entirely fitting, on the weekend that celebrated this deep-rooted love story, that a family road trip to see Ed Sheeran in concert kicked things off on Wednesday, that the Packers won on Thursday as guests began arriving and as summer cottages were re-opened for the September wedding.  It was entirely fitting that Friday's rehearsal dinner took place in the Lakeside Association dining hall where Joe's family had enjoyed summer meals for generations.
On Saturday, it was perfectly fitting that the bonfire pit in the dell at Cottage Grove Association was part of the ceremony seating, like a wise old friend with a seat of honor in the forest clearing to witness vows that referenced the specialness of this place, vows that claimed a spot in the storied history, and looked forward to continued summers on the lake with a new generation to come.
It was fitting that guests strolled from the dell ceremony to cocktails on the baseball field, that they enjoyed a custom brew from Short's Brewery where Emily works, and that the scoreboard showed Cottage Grove Association for the win that day.  It was fitting that dinner in the tent on that ball field was enjoyed by the bridal party in eclectic green chairs around the aged wooden tables from Cottage Grove's dining hall, tables marked with little golden plaques that claimed each for the family that took their summer meals around them.
After dinner, it was fitting that guests picked up their flashlight favor and meandered across the lawn to Cottage Grove's dining hall for dancing and dessert, that they gathered around a custom bar created by the Lakeside Association's caretaker using parts of an old cottage and trimmed in birch from the land, and that they lined up at the late night taco food truck next to a remnant foundation of the old ice house.
Perhaps most fitting of all was the moment when a gathering of friends and family and lake friends that had longer shared histories than some families do, watched two people dance as Ed Sheeran sang their love story, "People fall in love in mysterious ways (…) kiss me under the light of a thousand stars (…) we found love right where we are".  And for all of the times I've seen that song move newlyweds across a dance floor, this time, it gained a new, most fitting, most romantic and profound meaning.  Cheers to Emily & Joe and to the discovery of love right where their hearts have always been.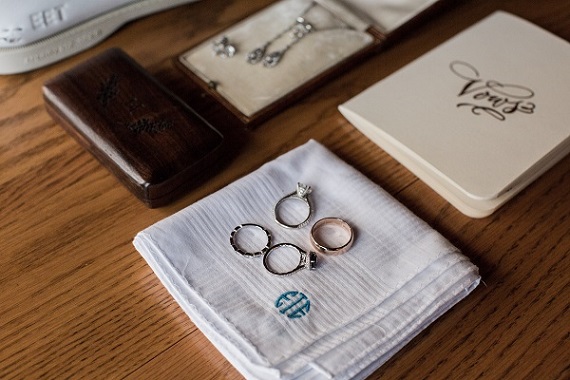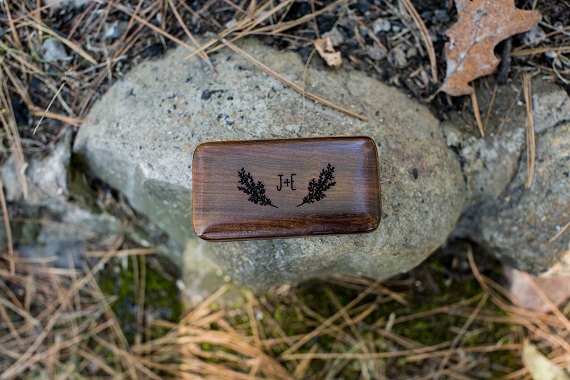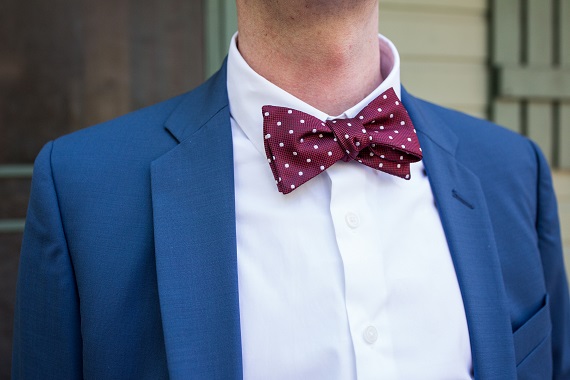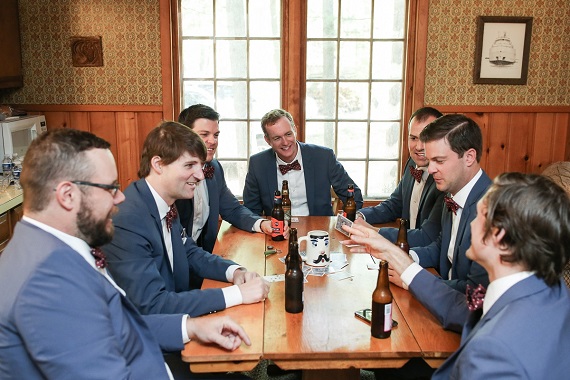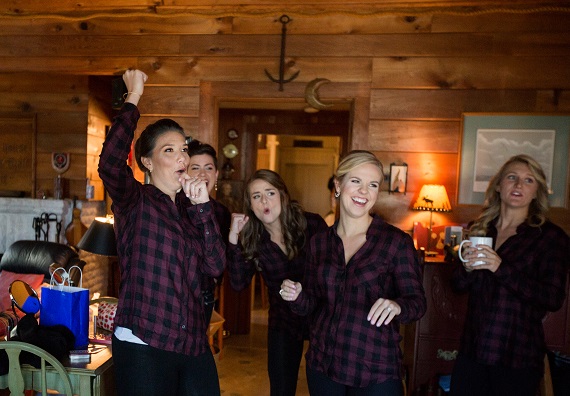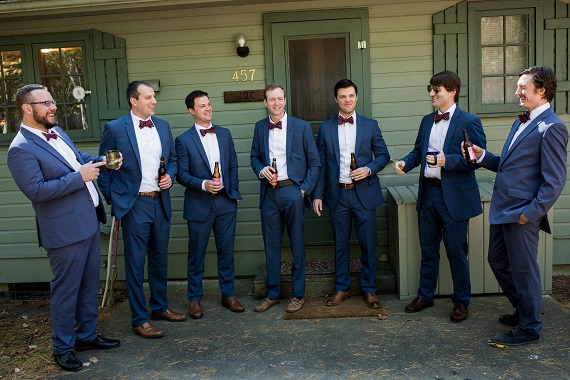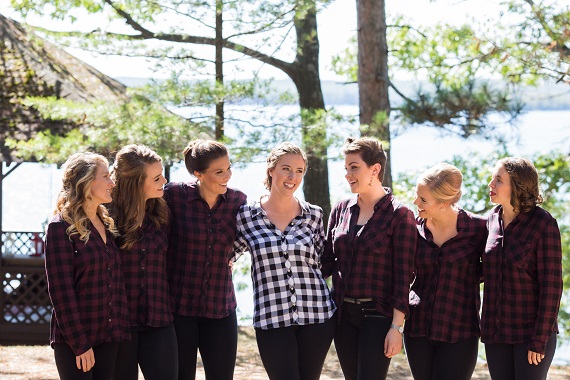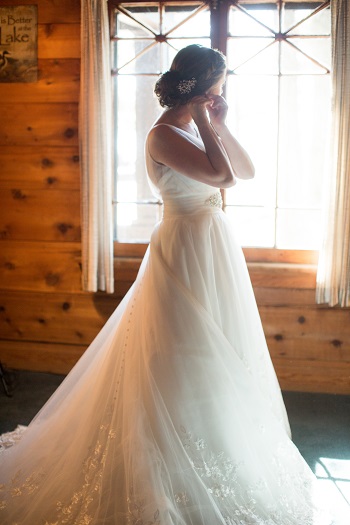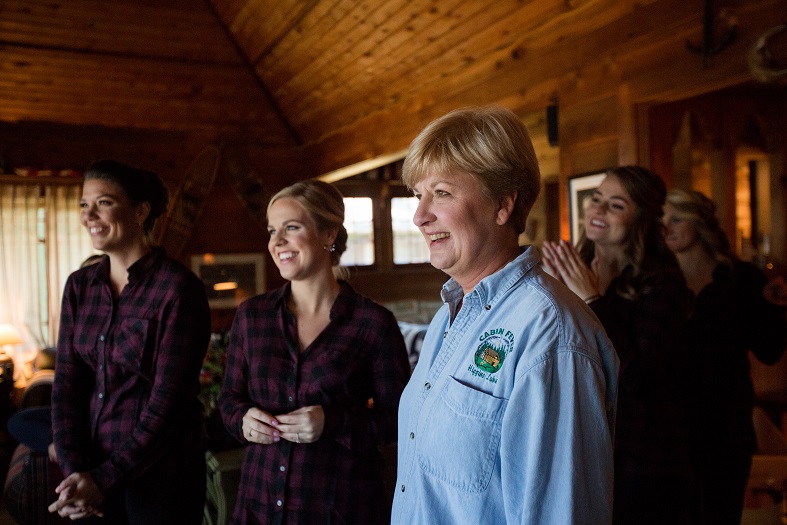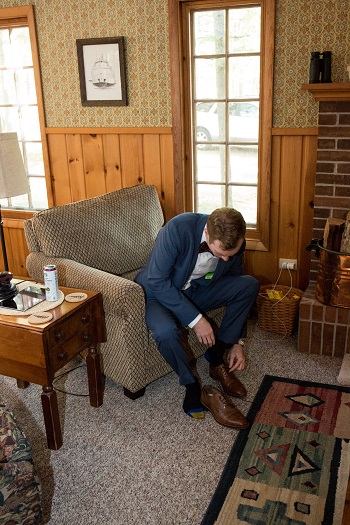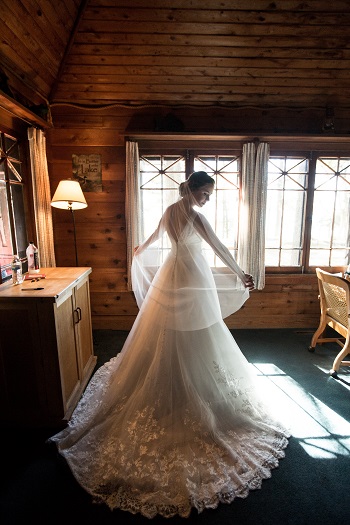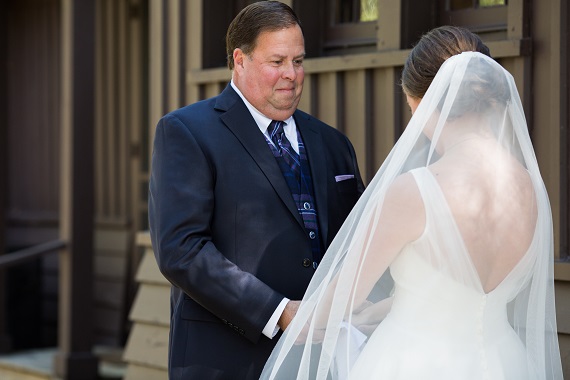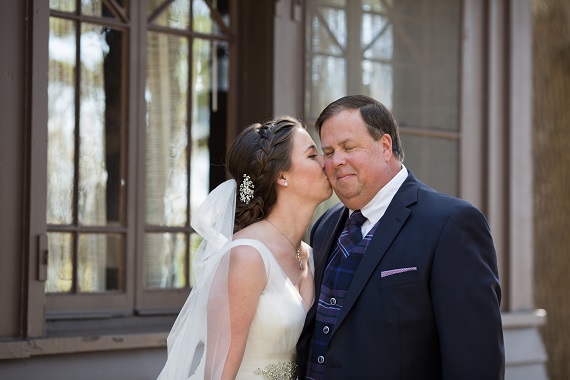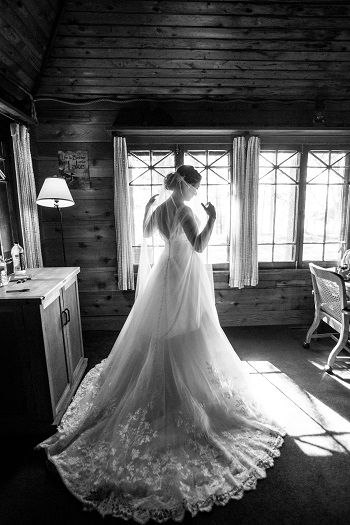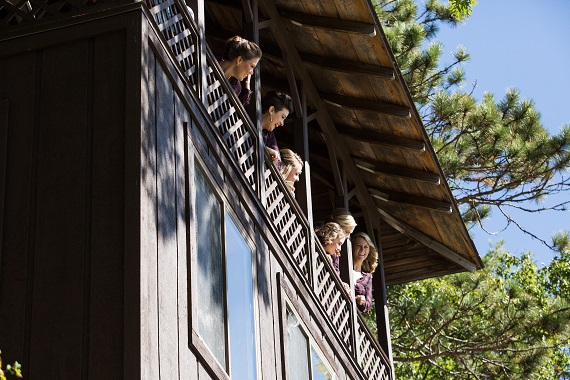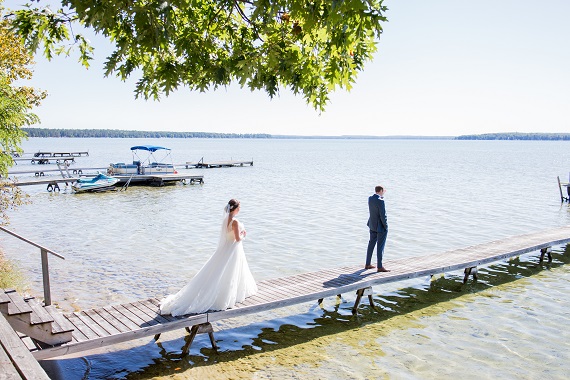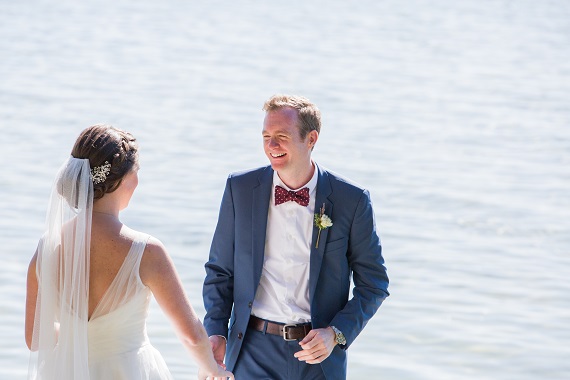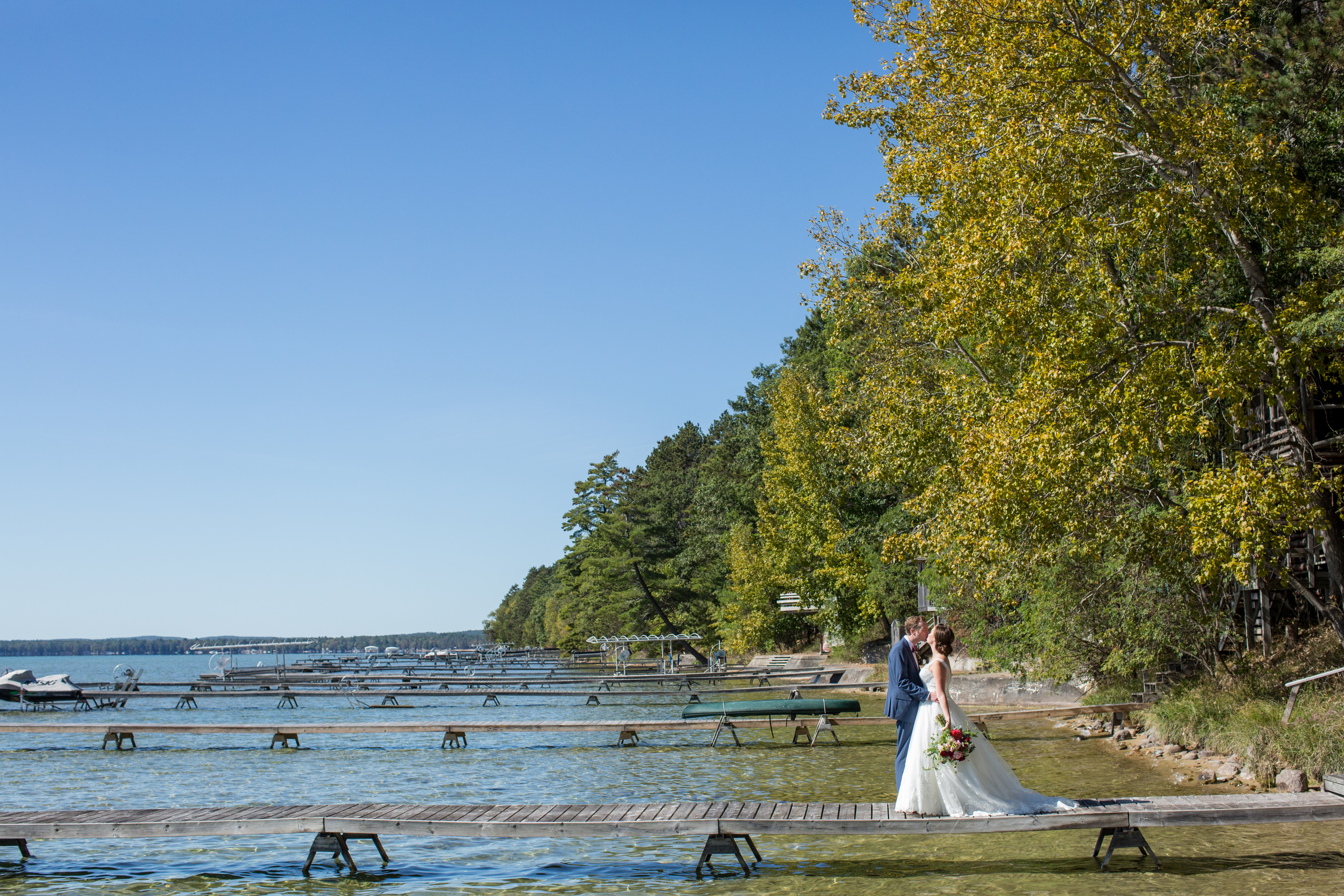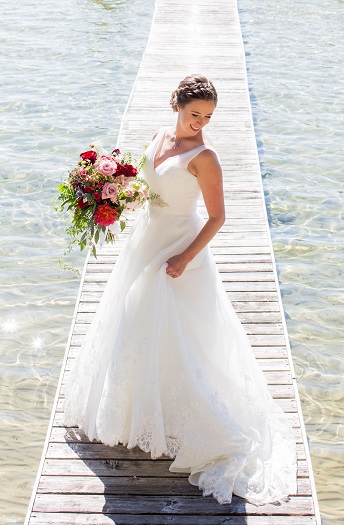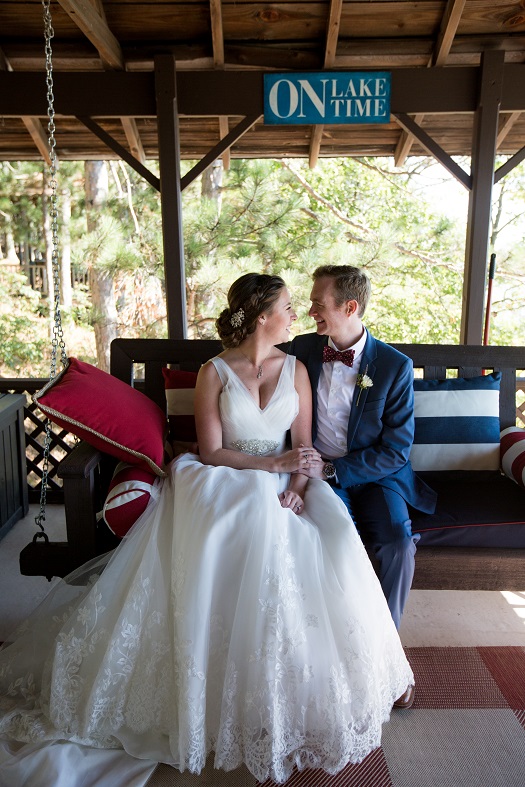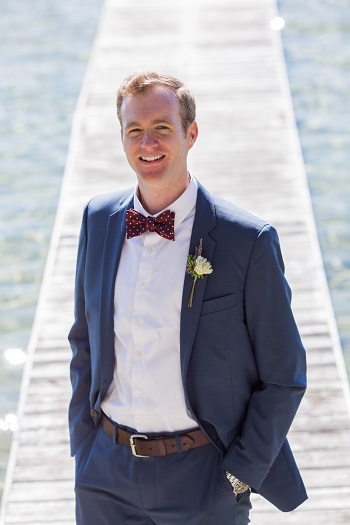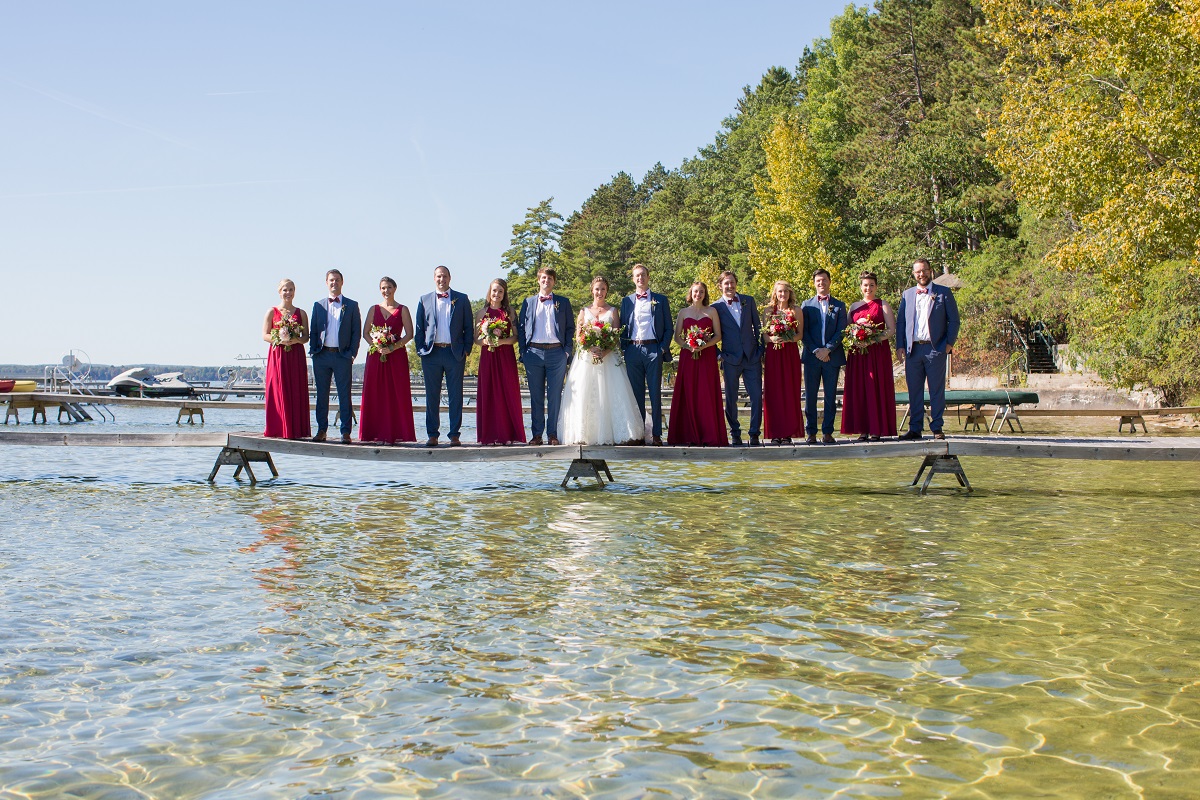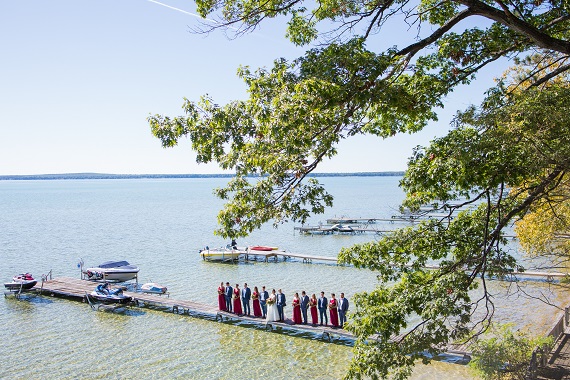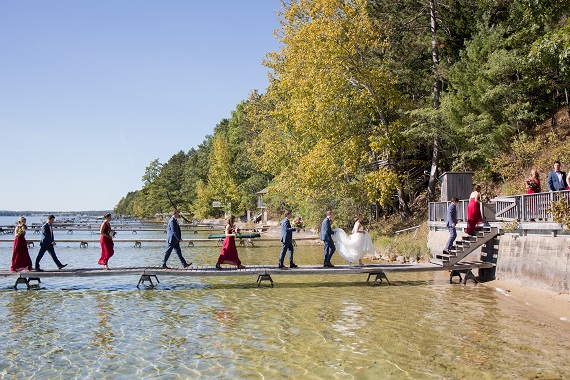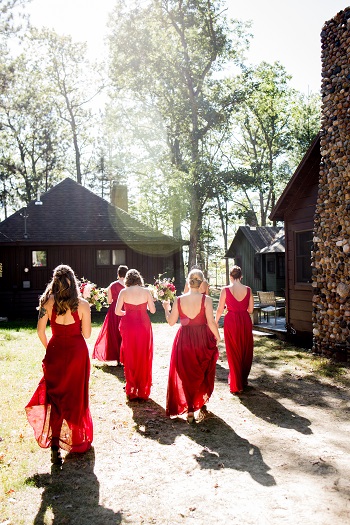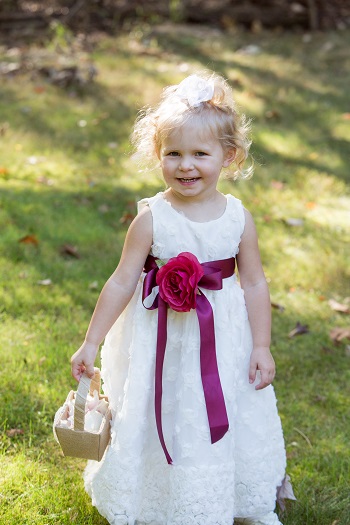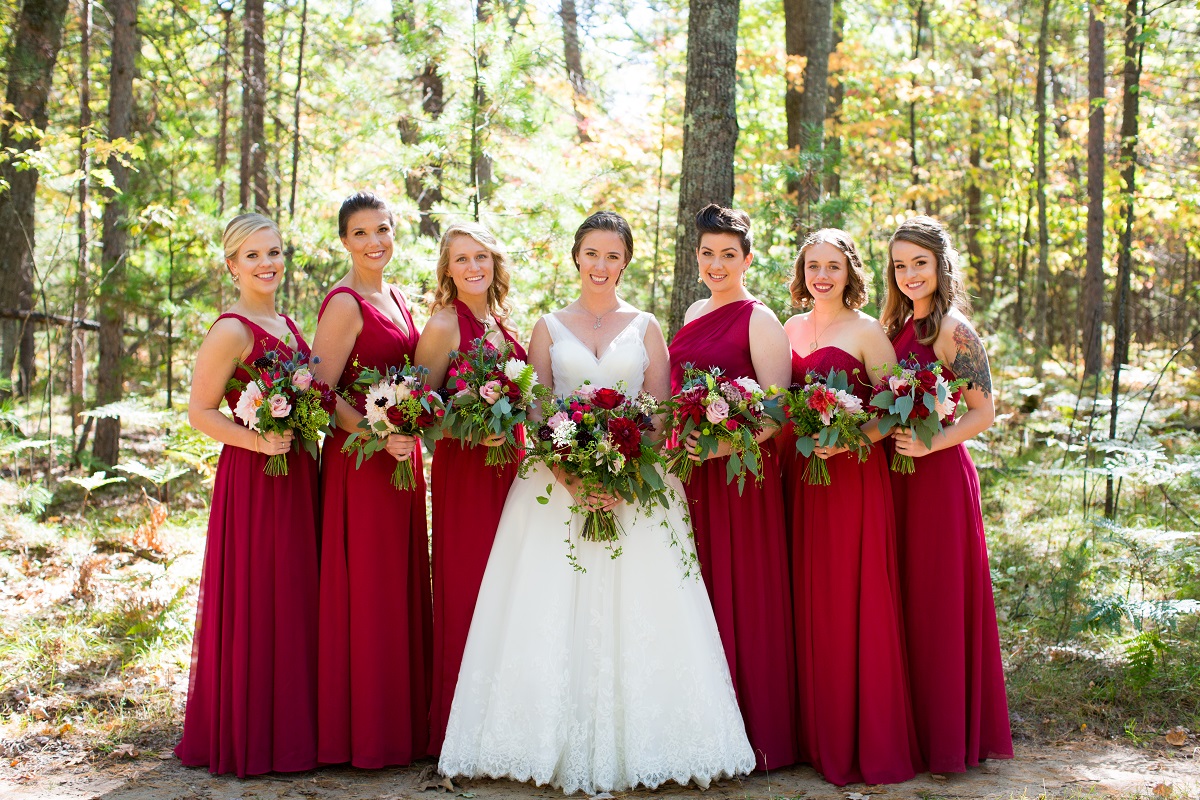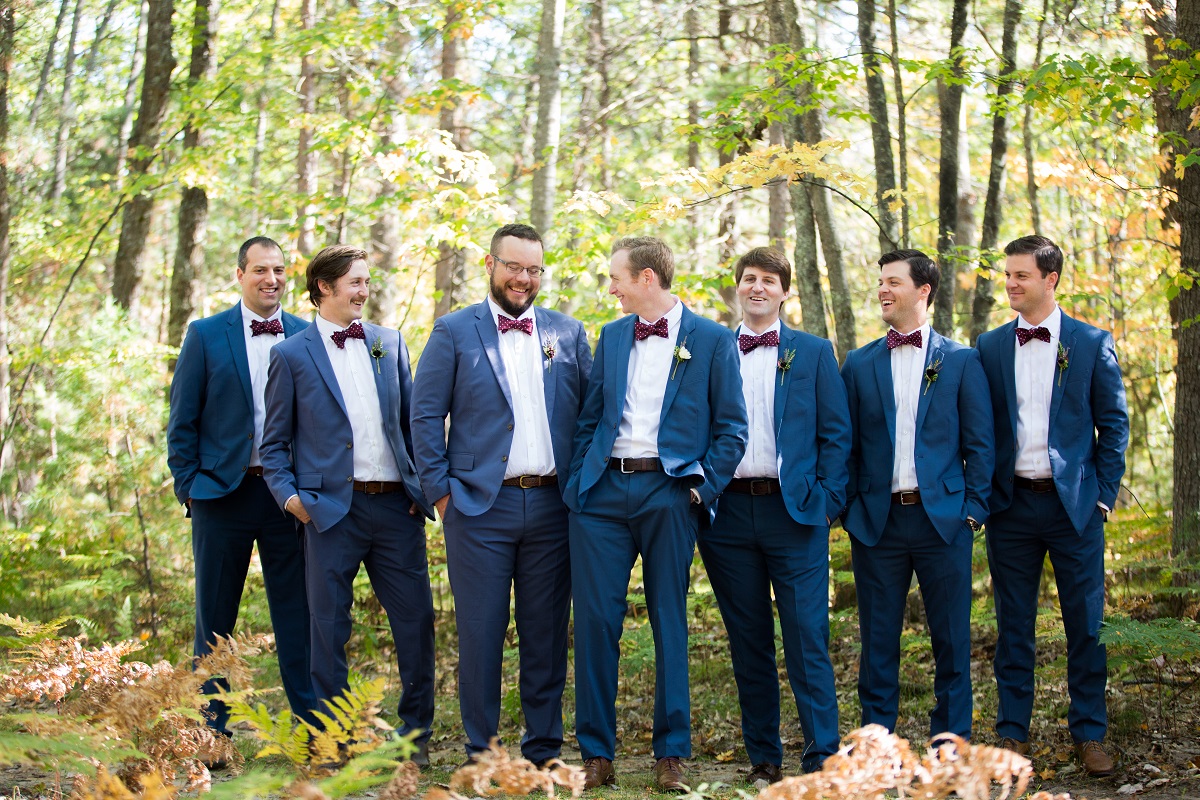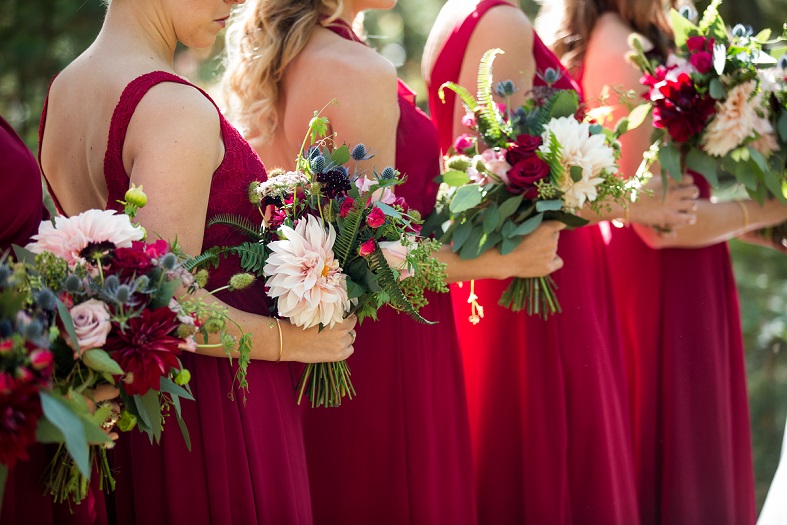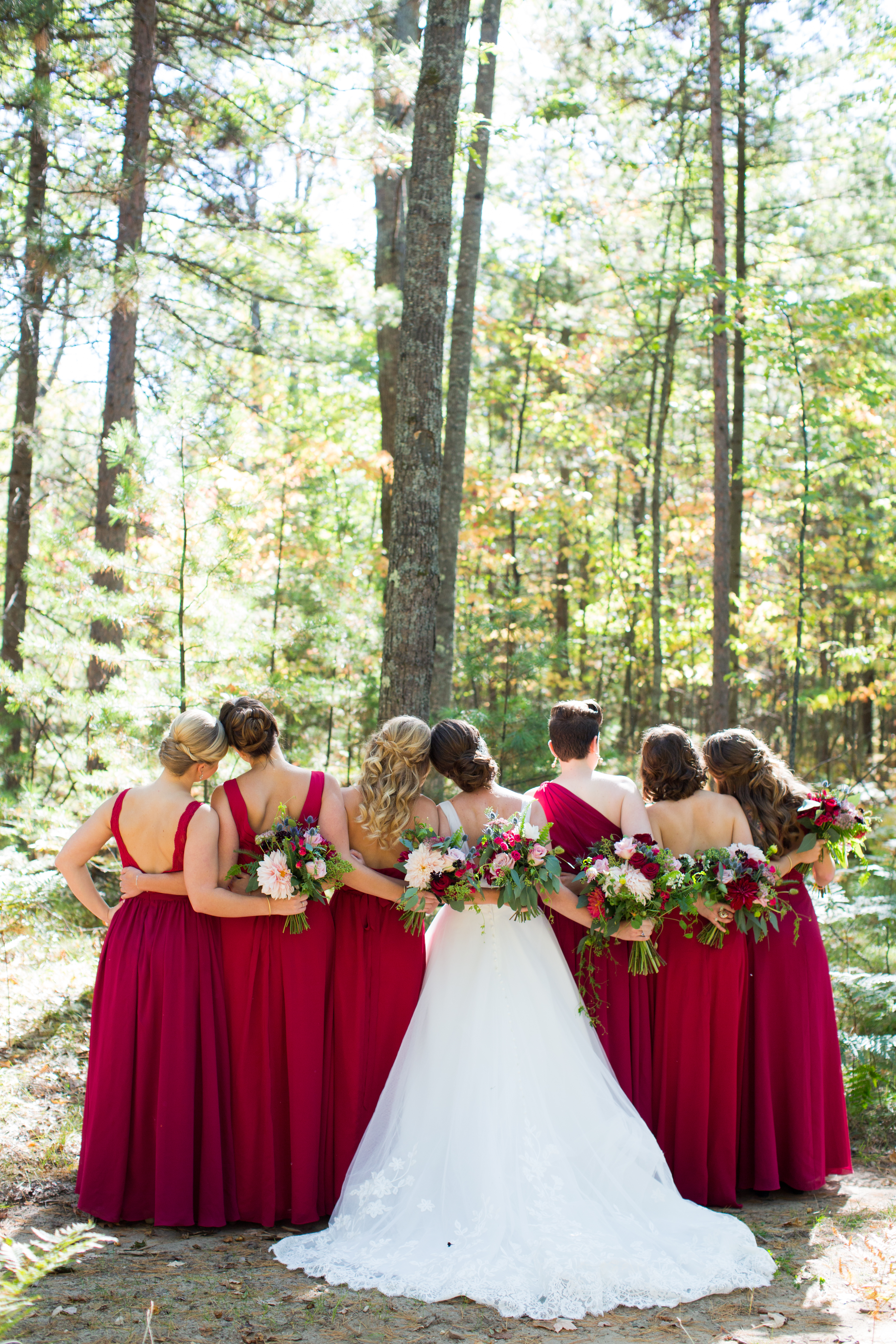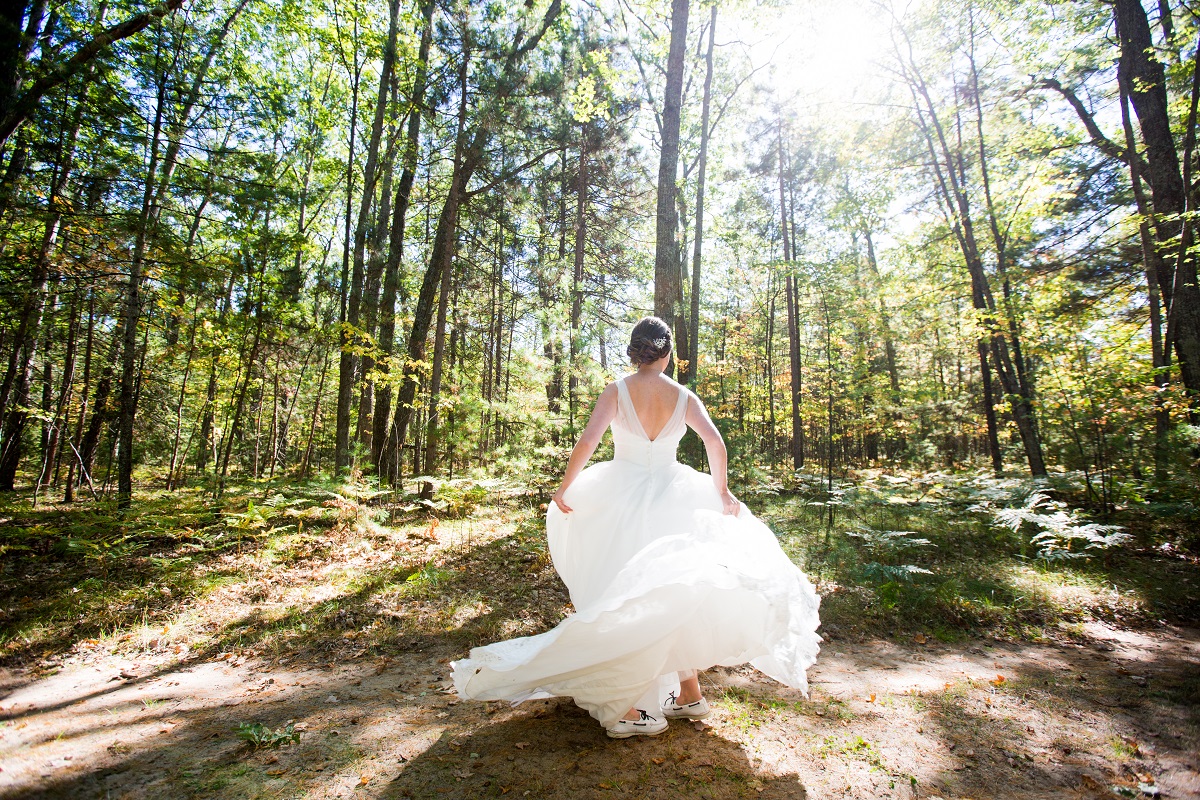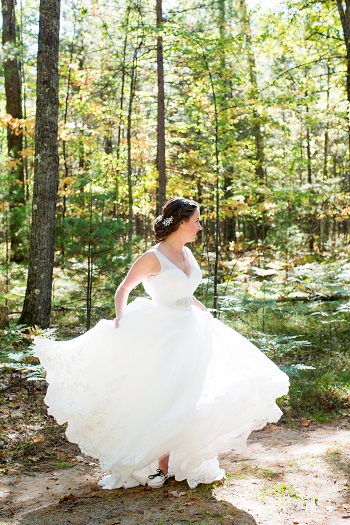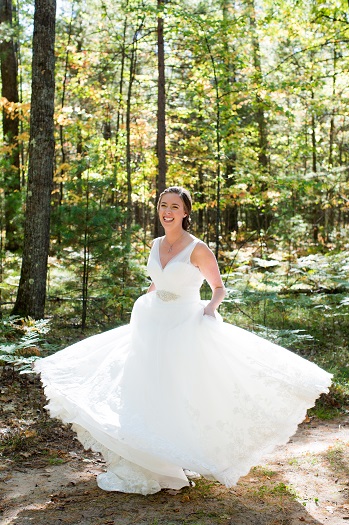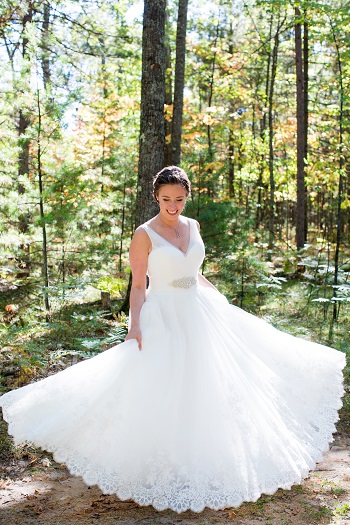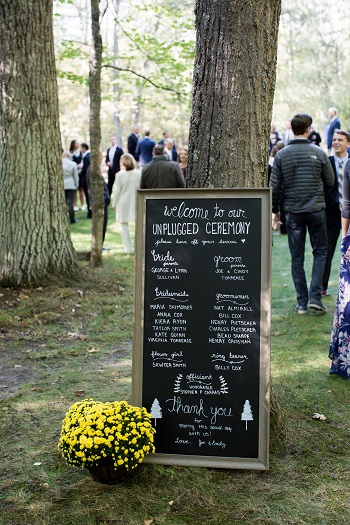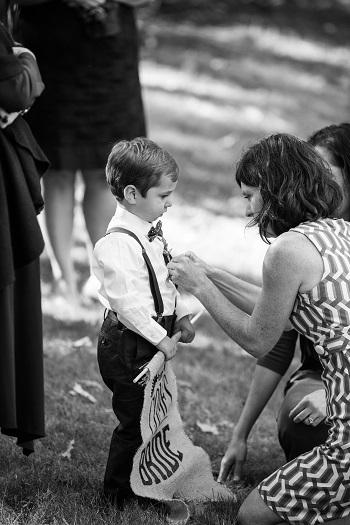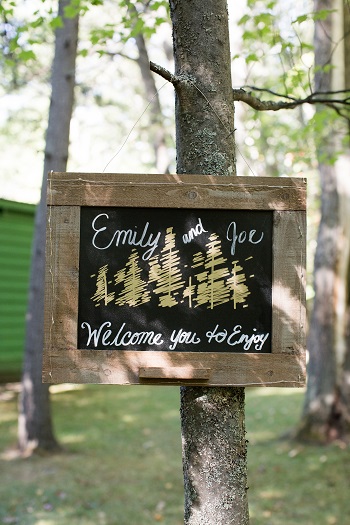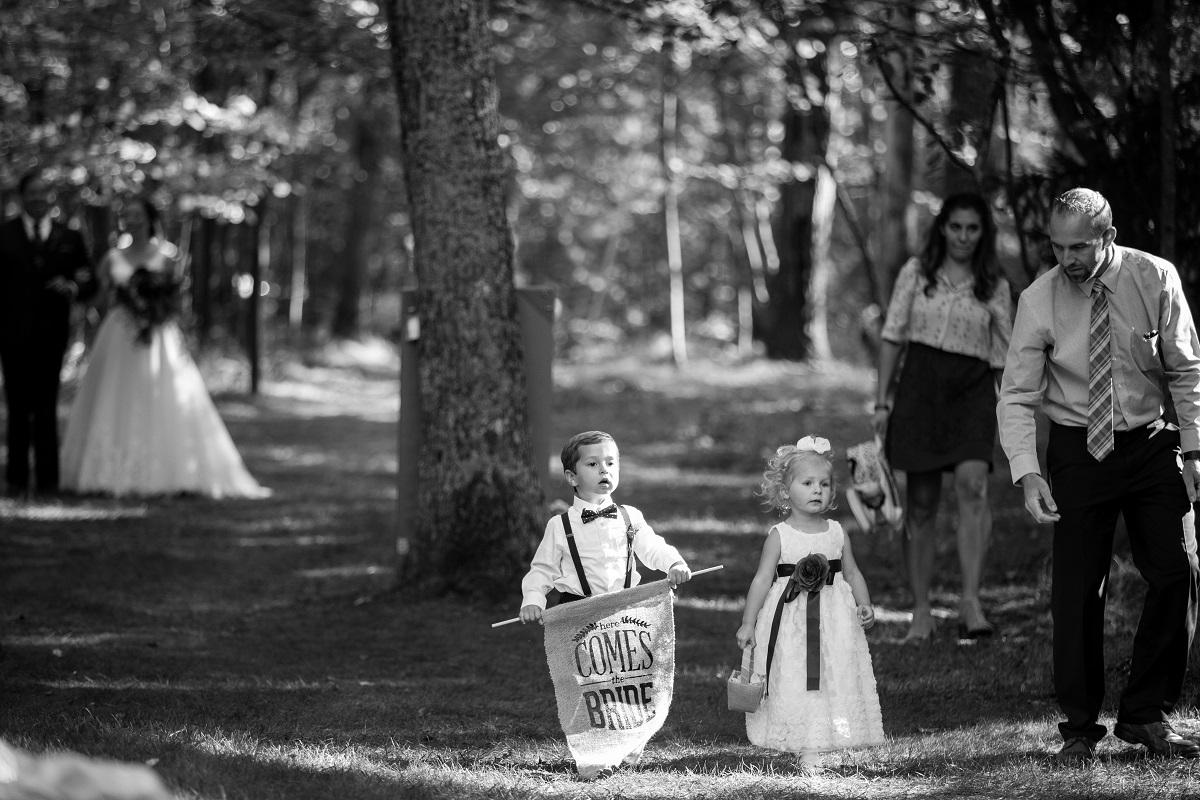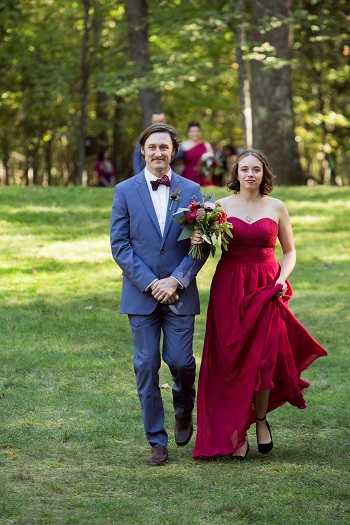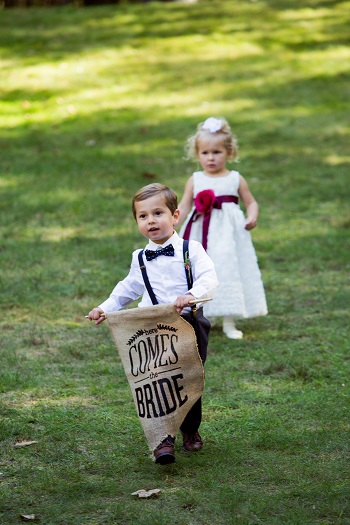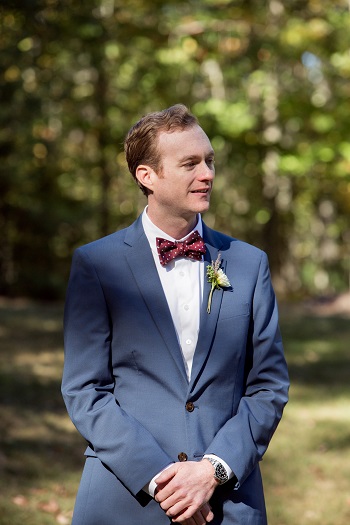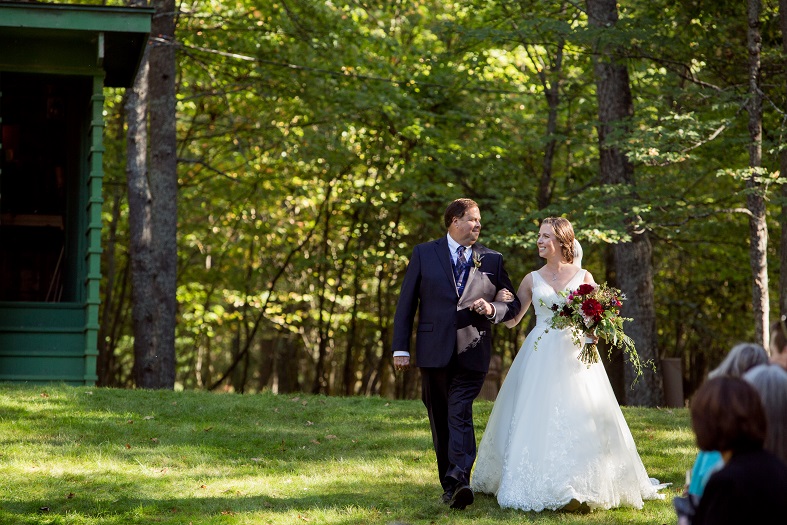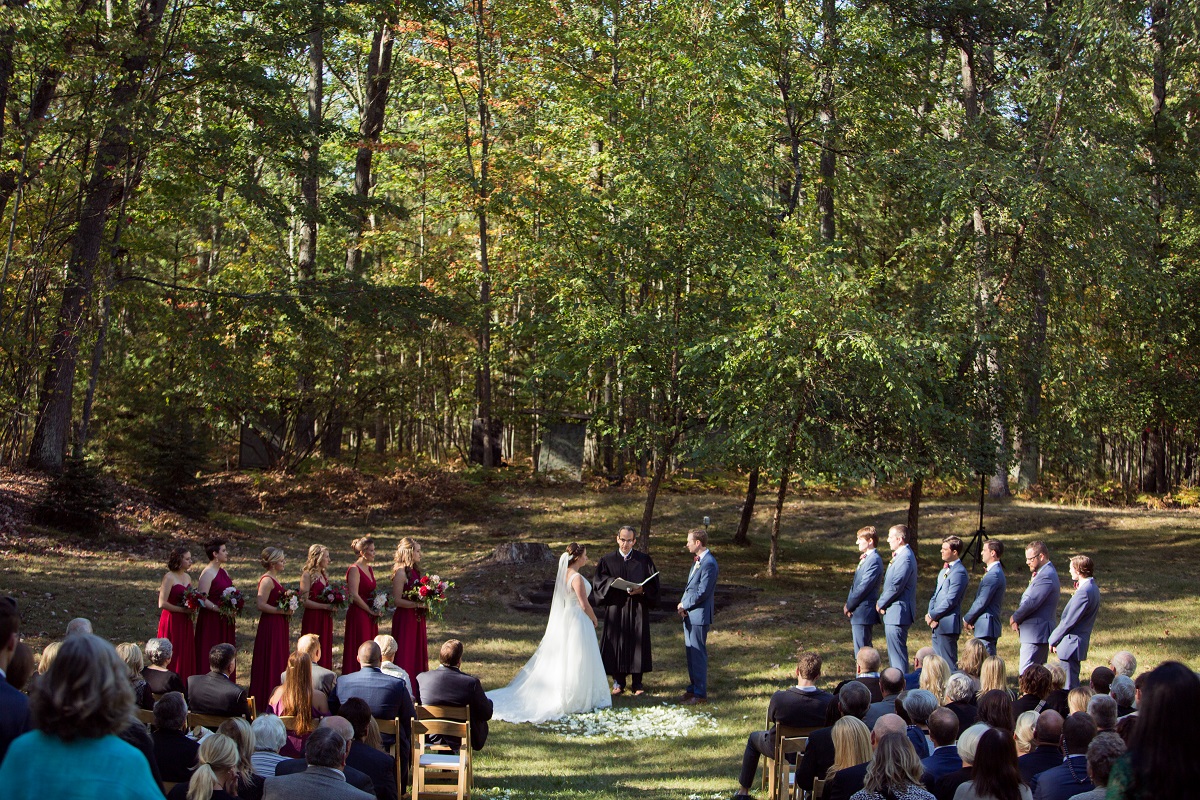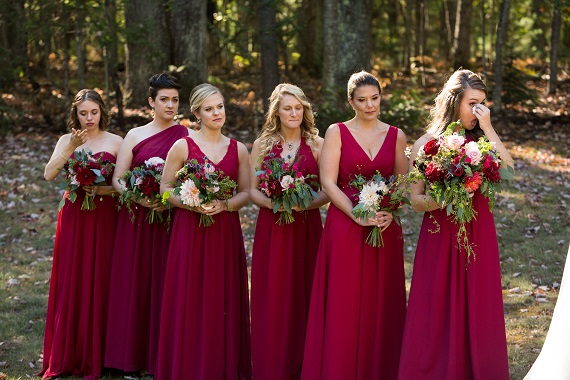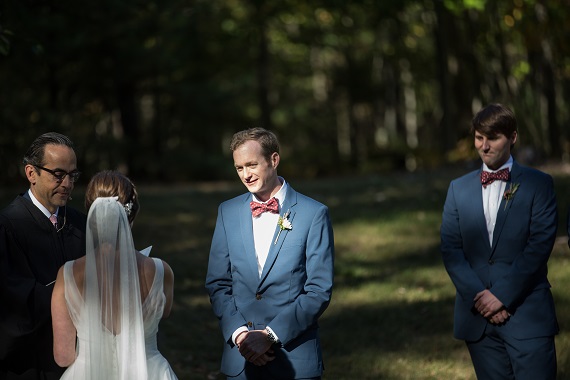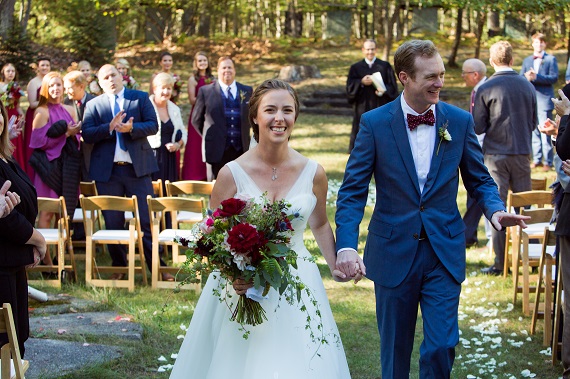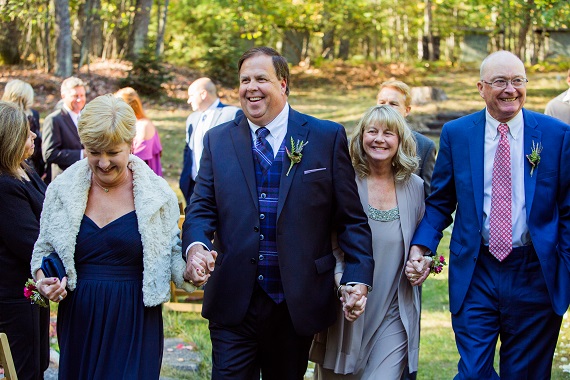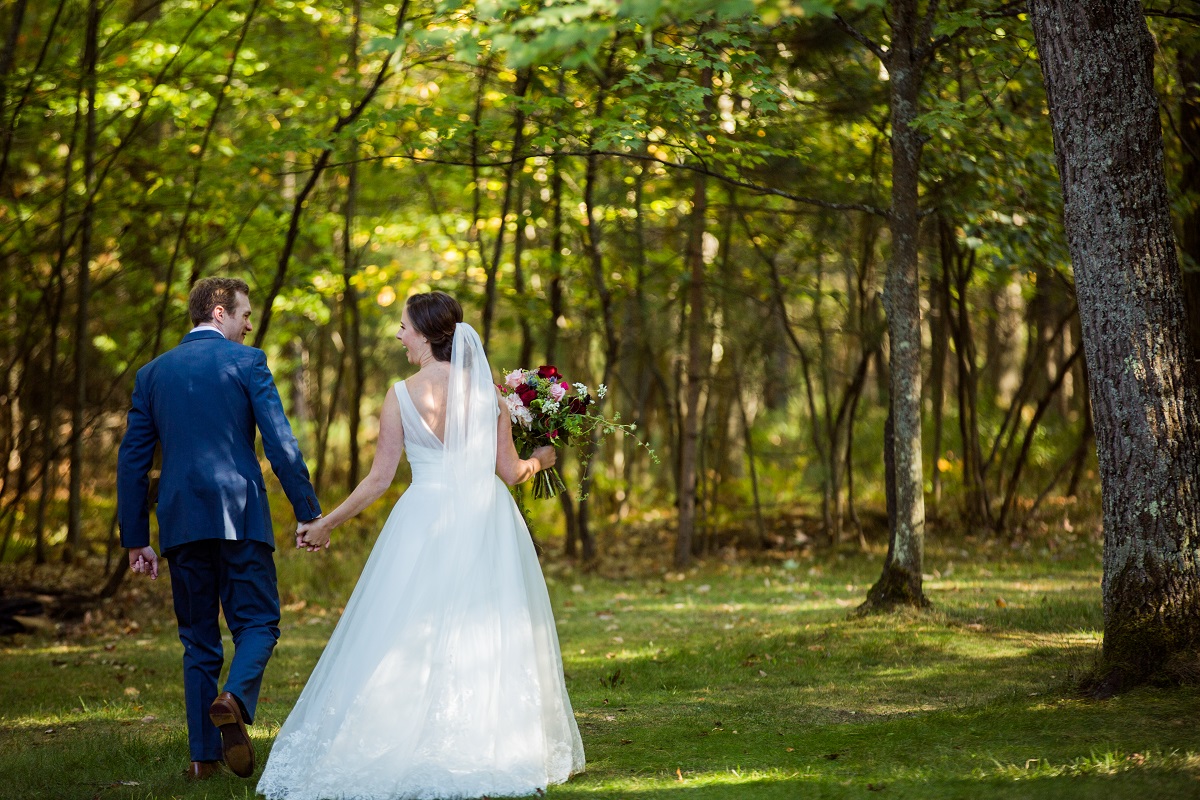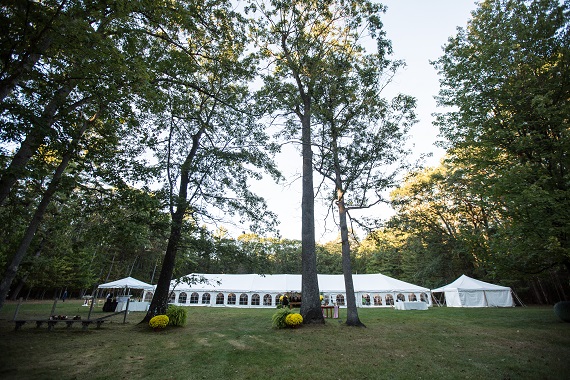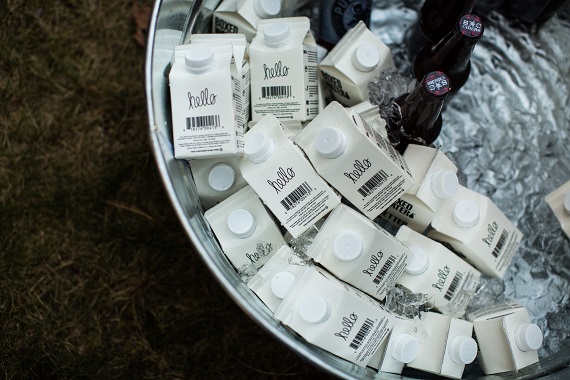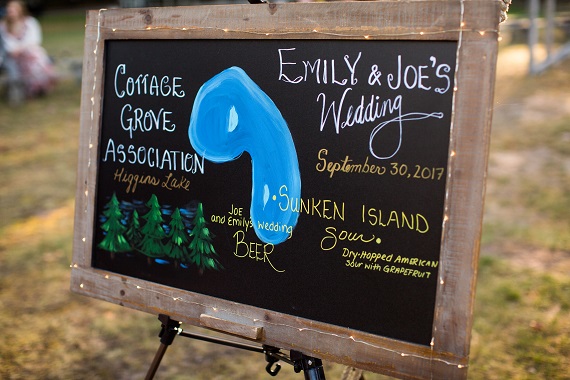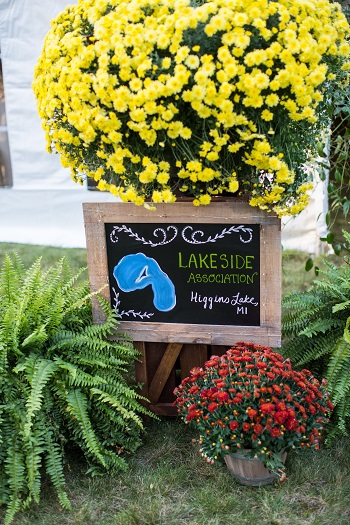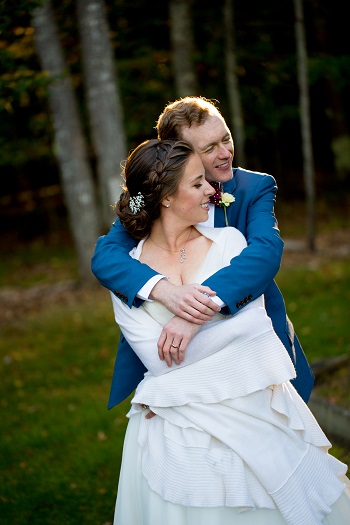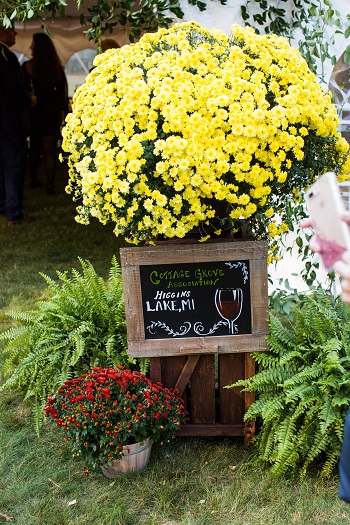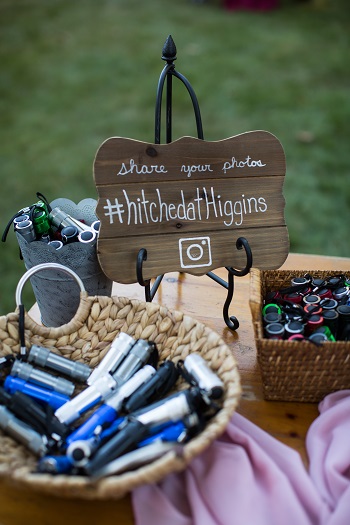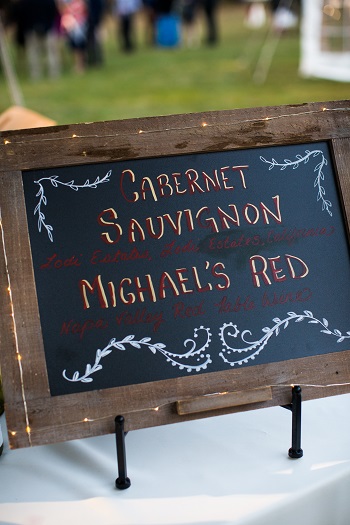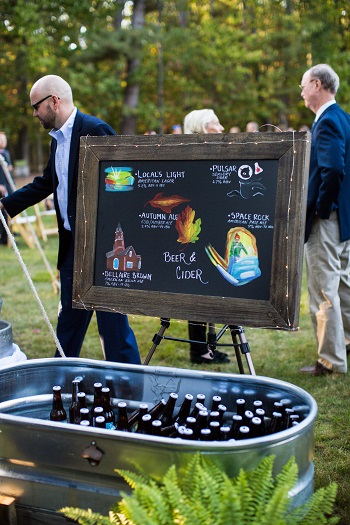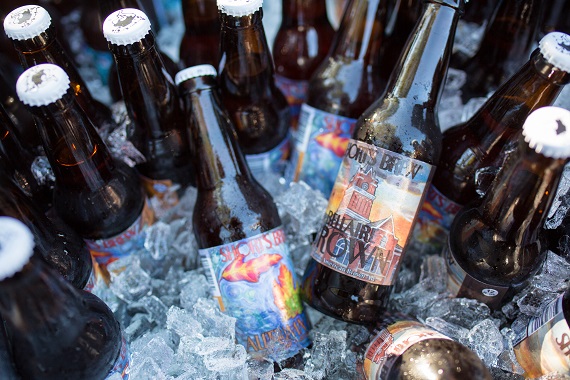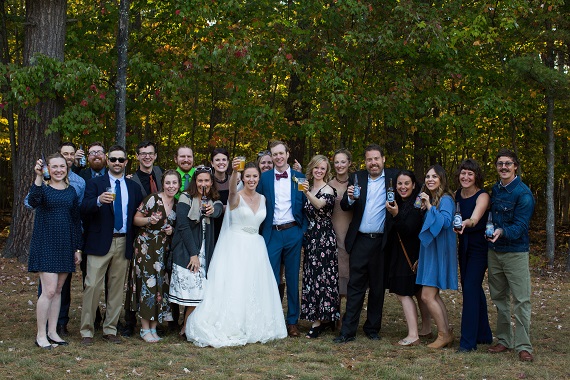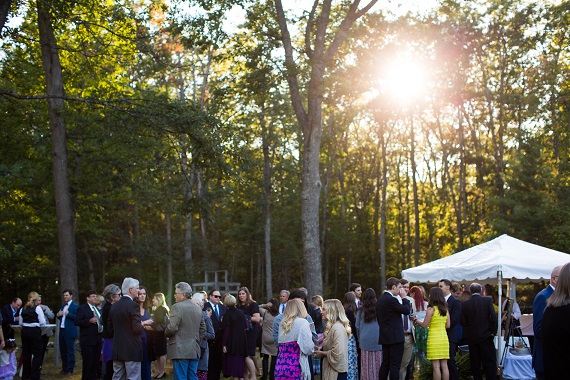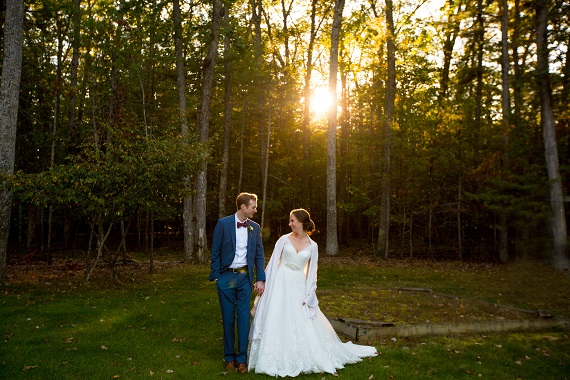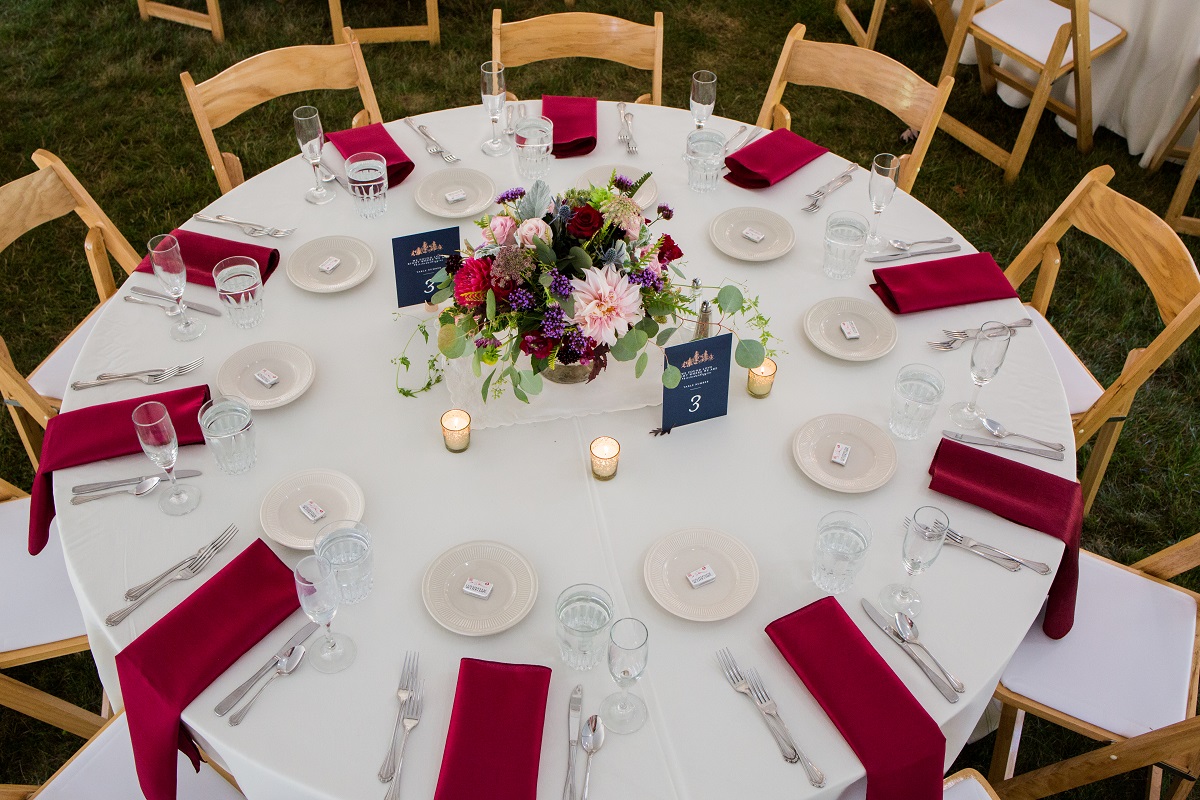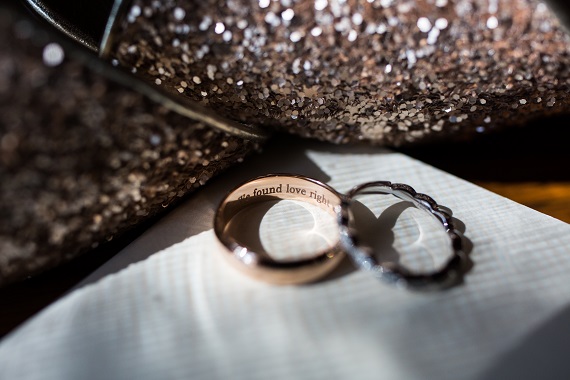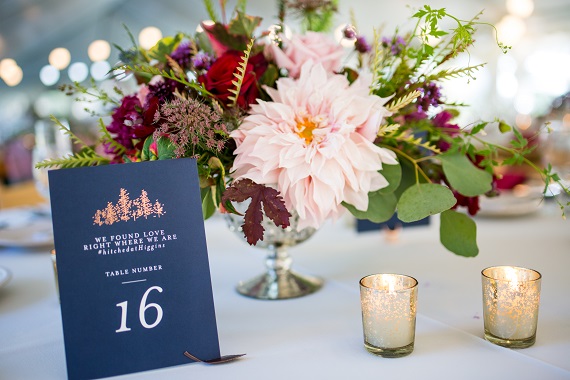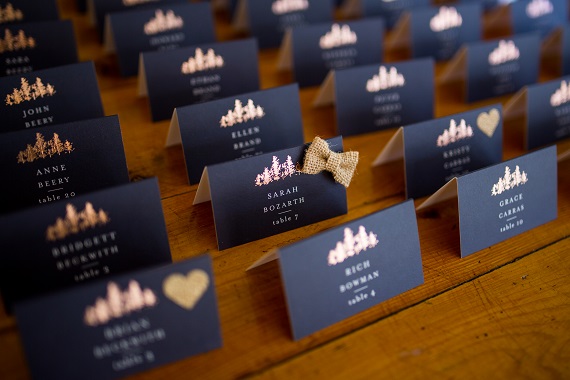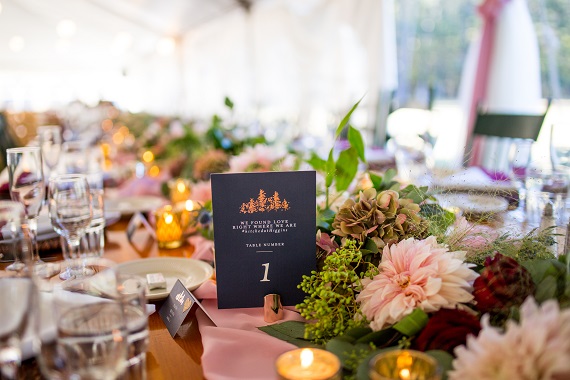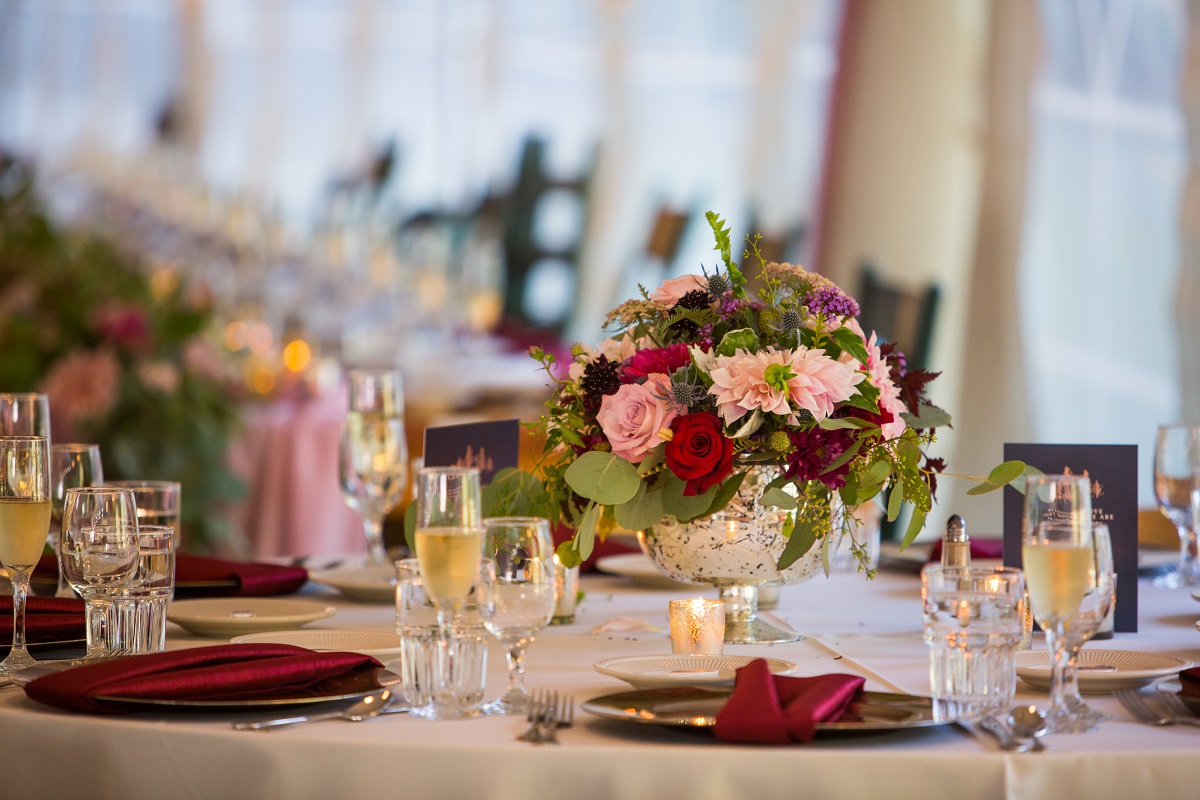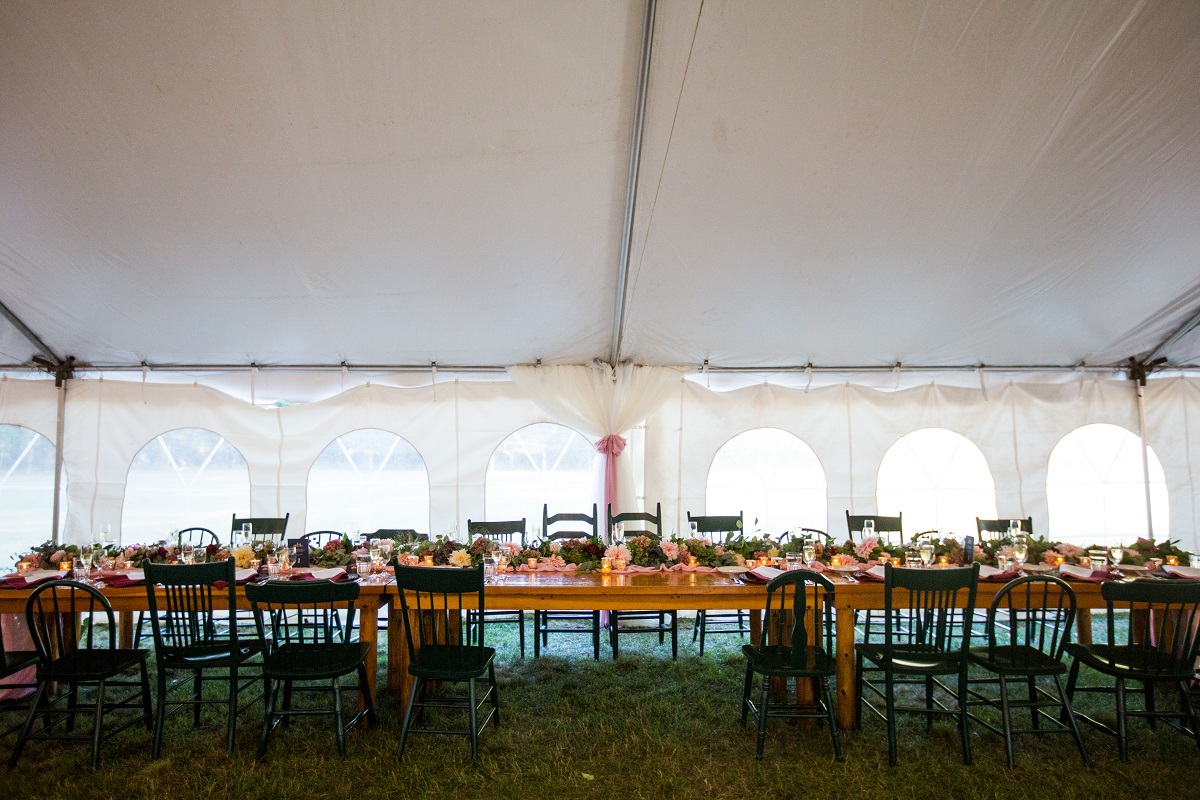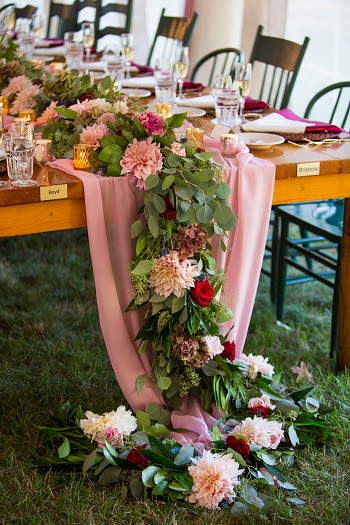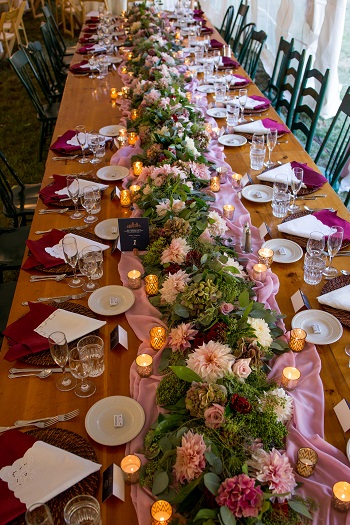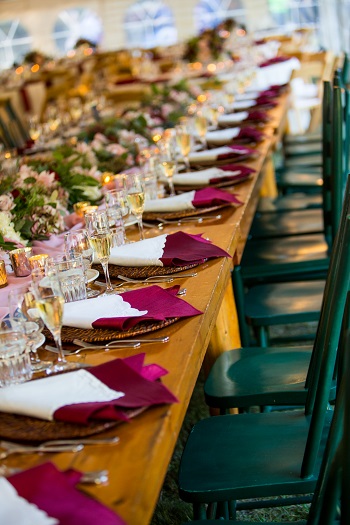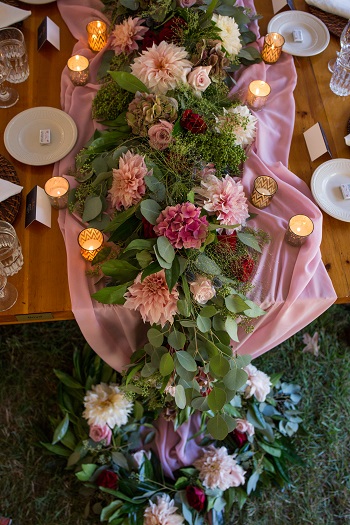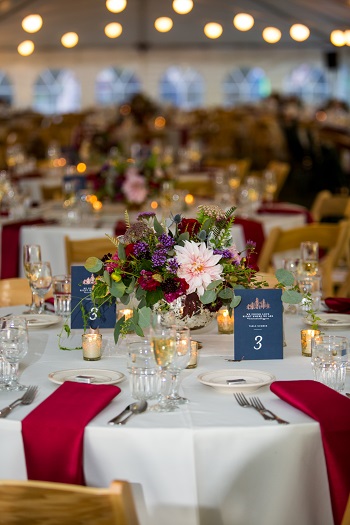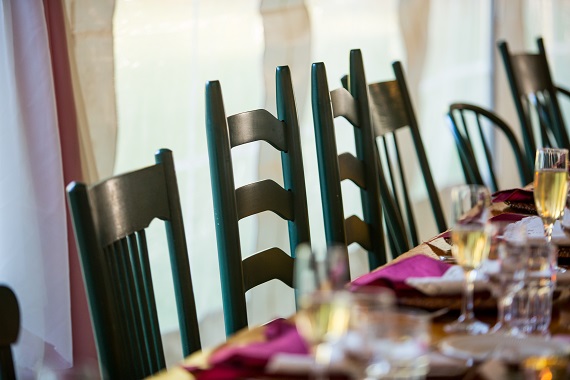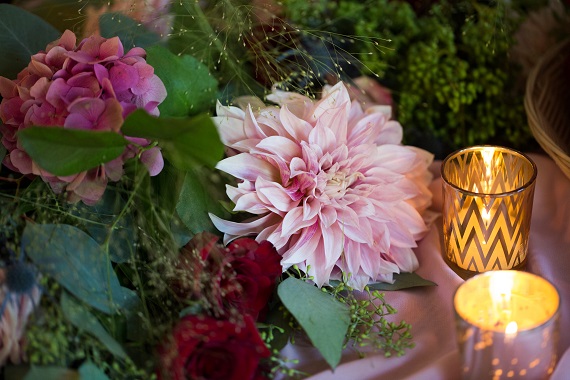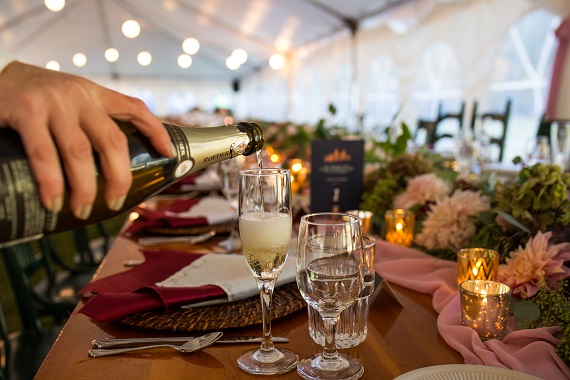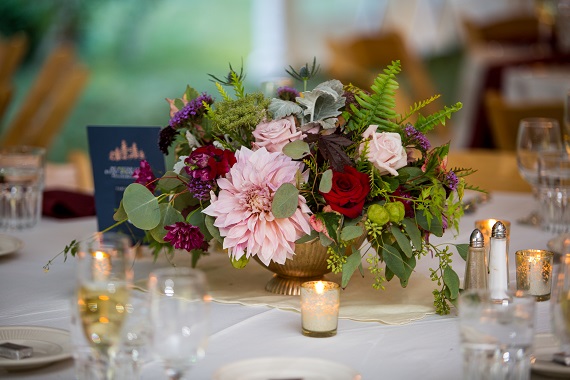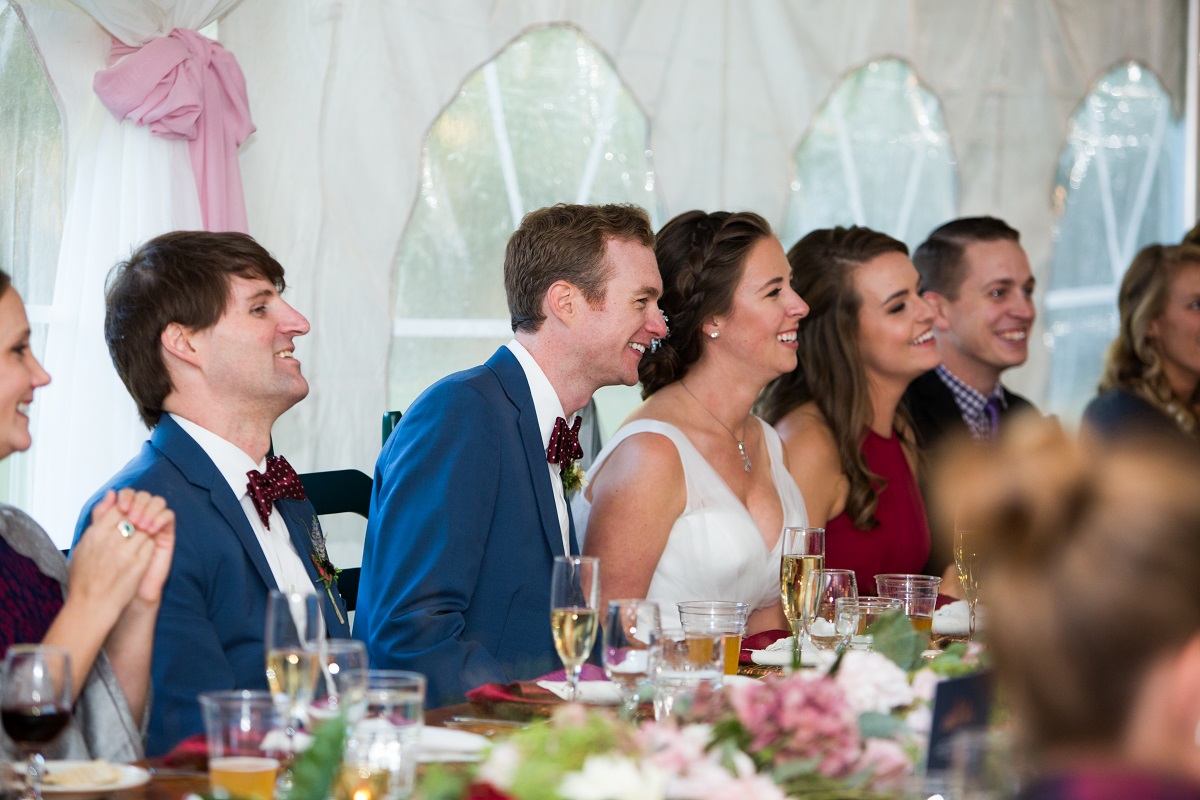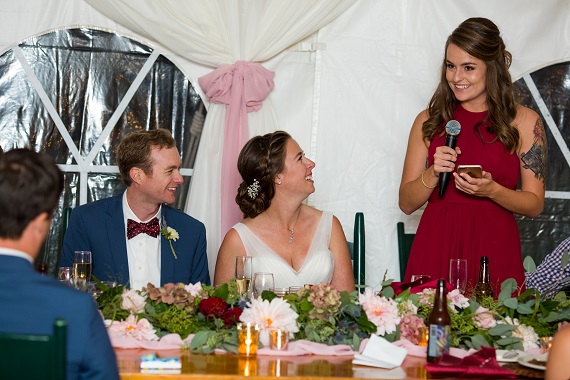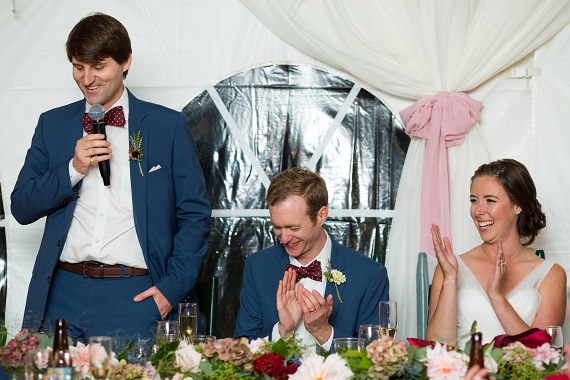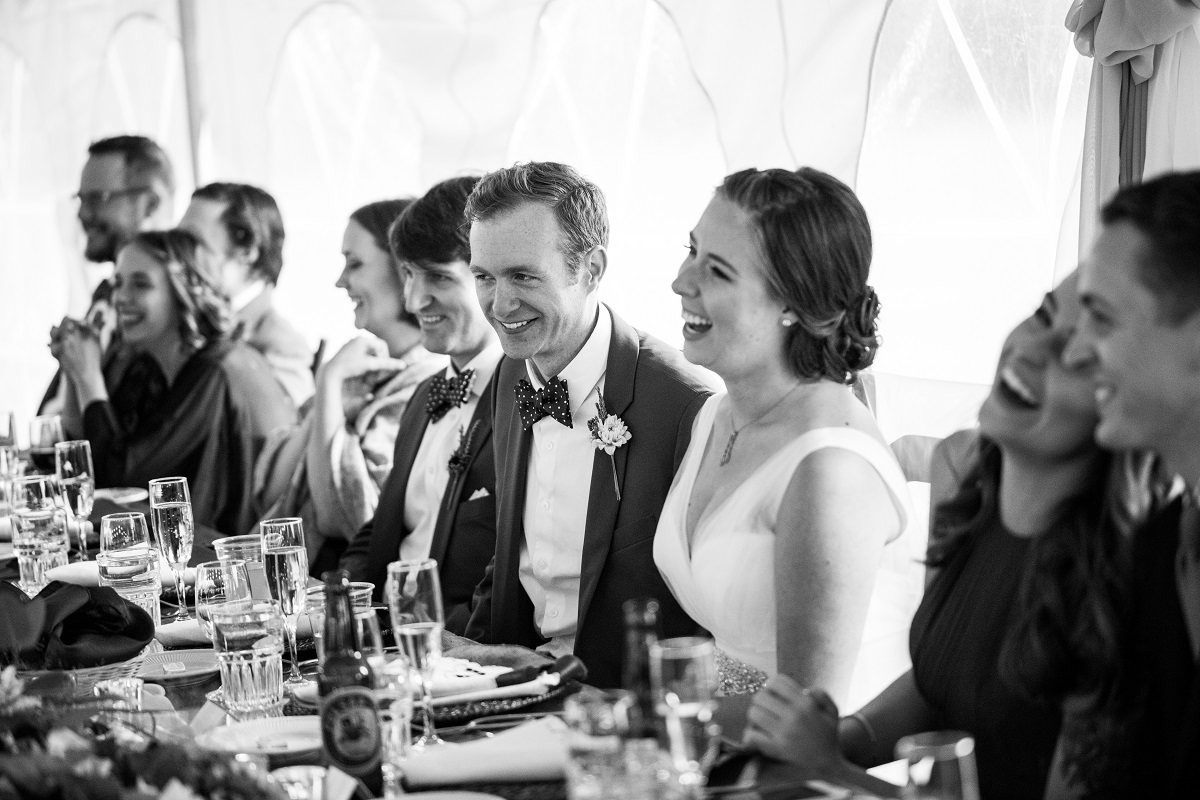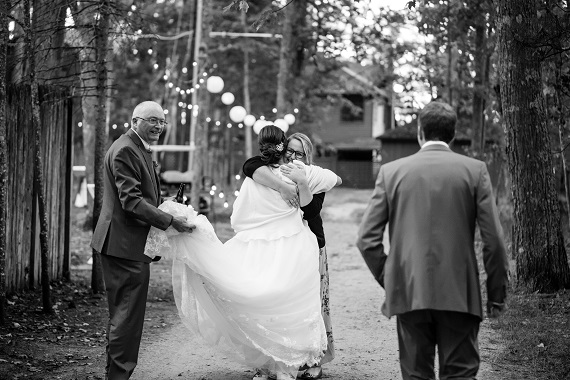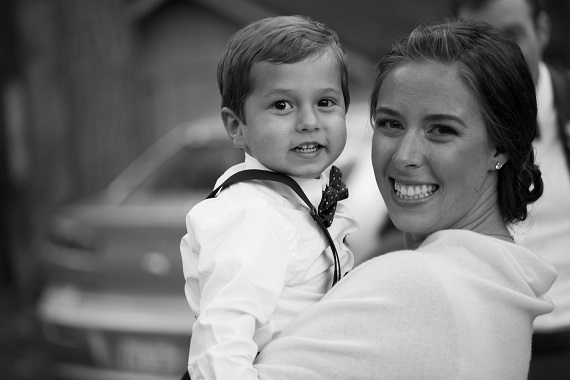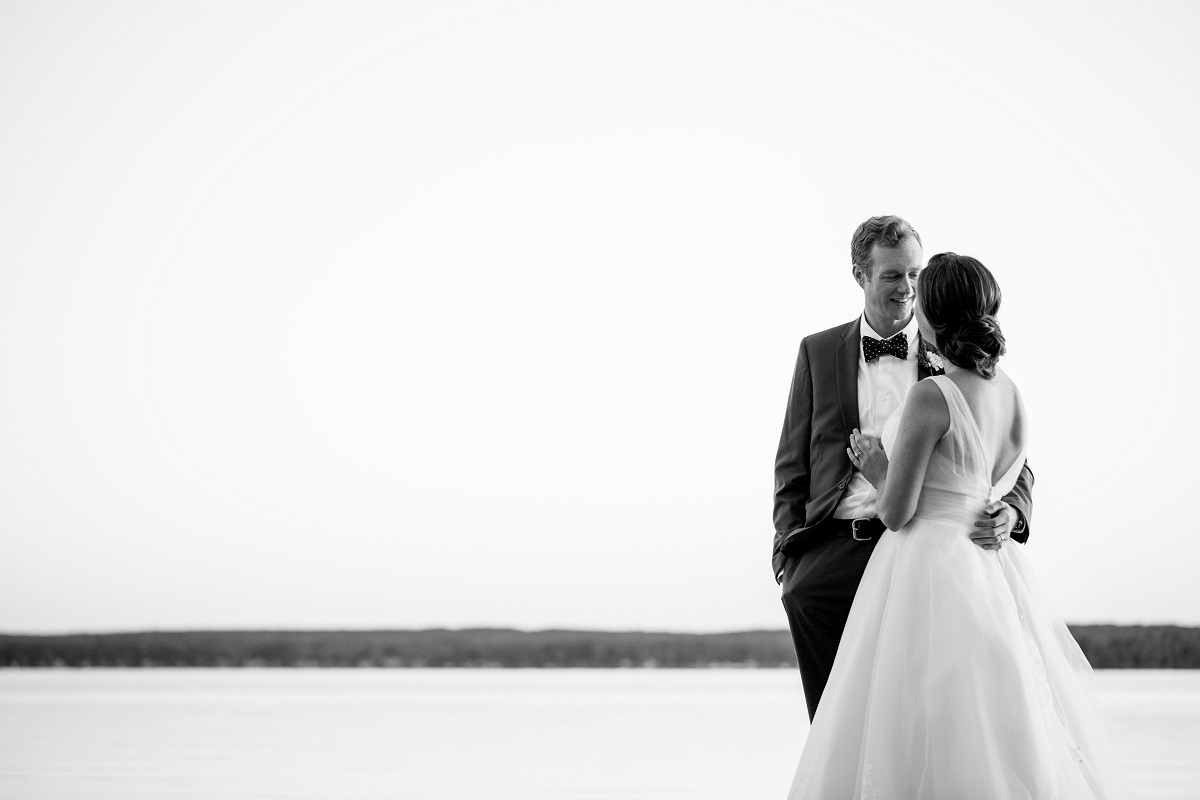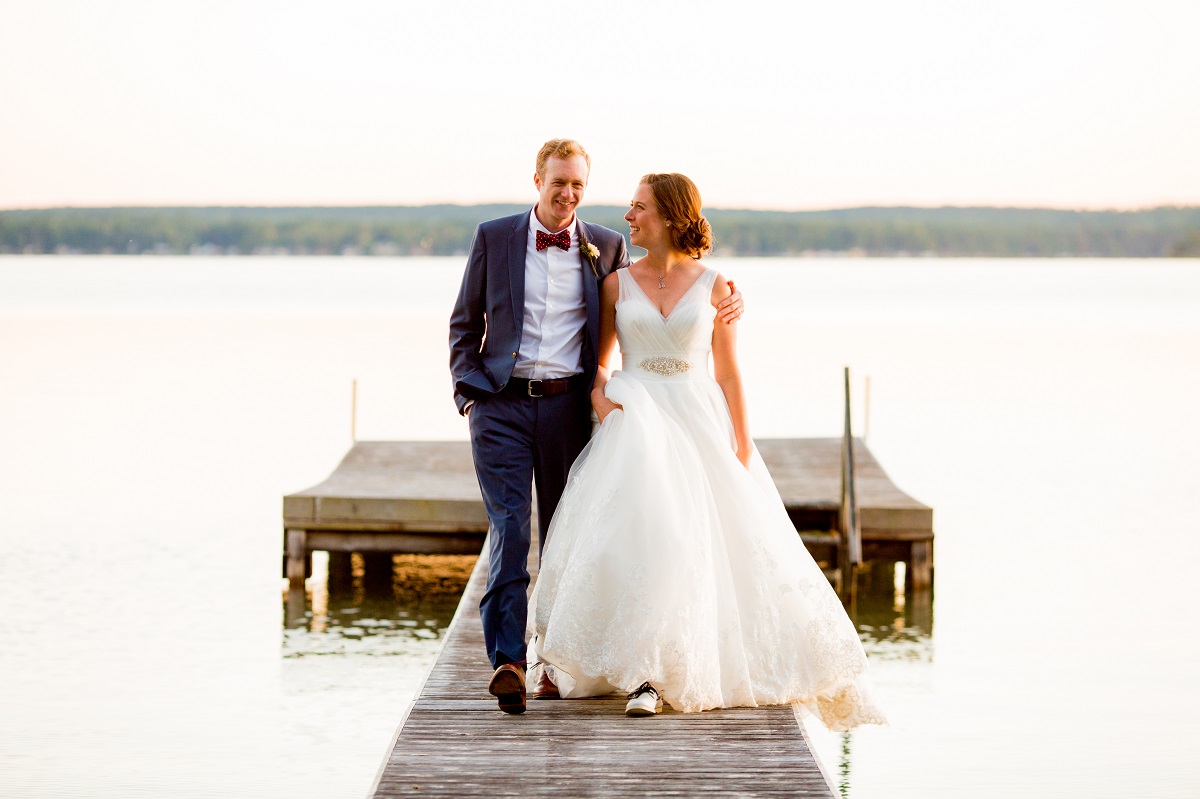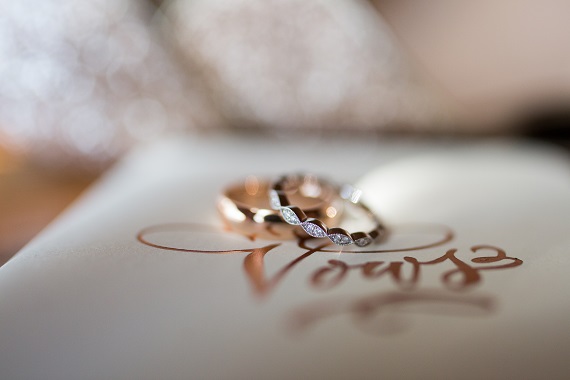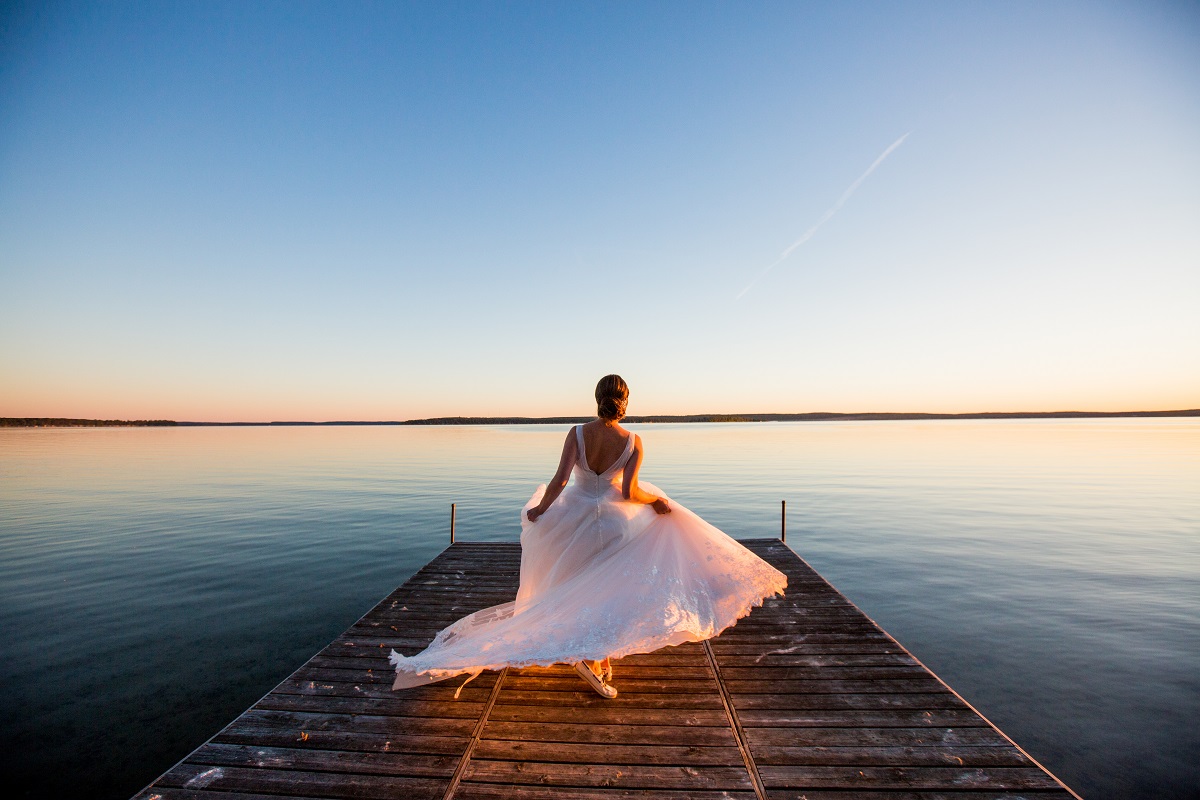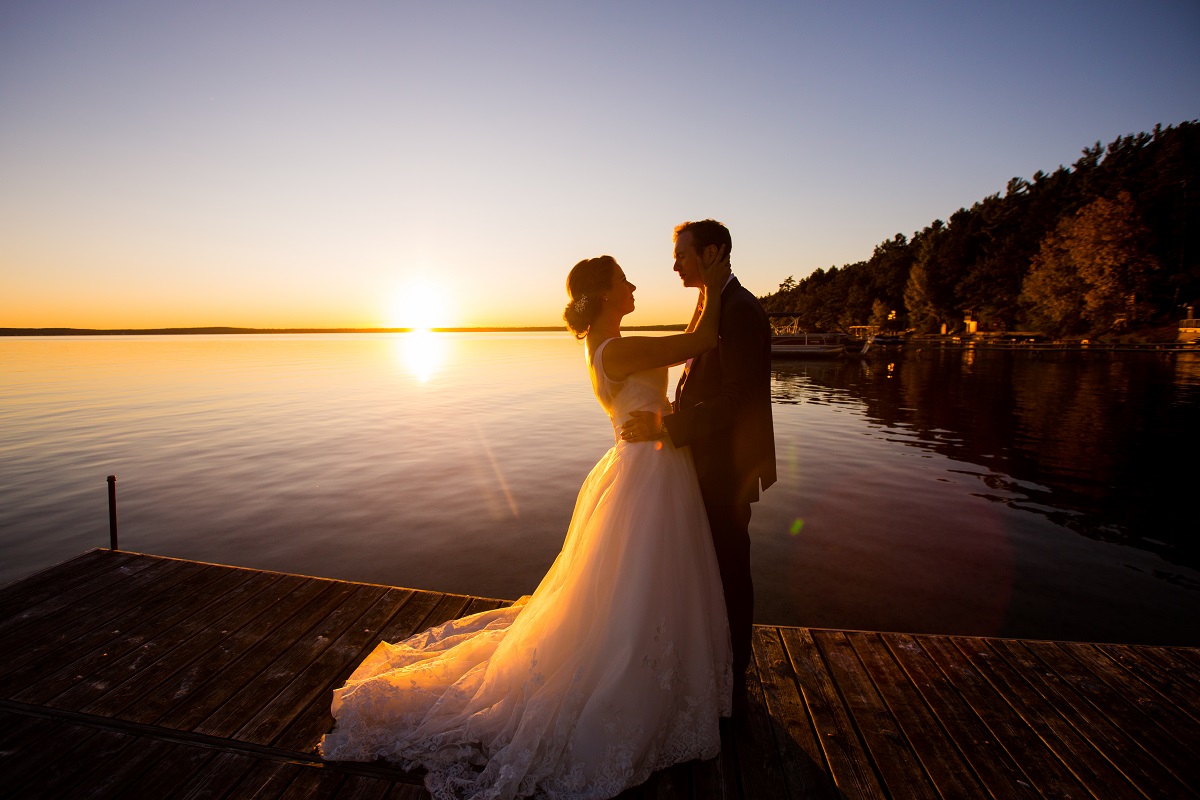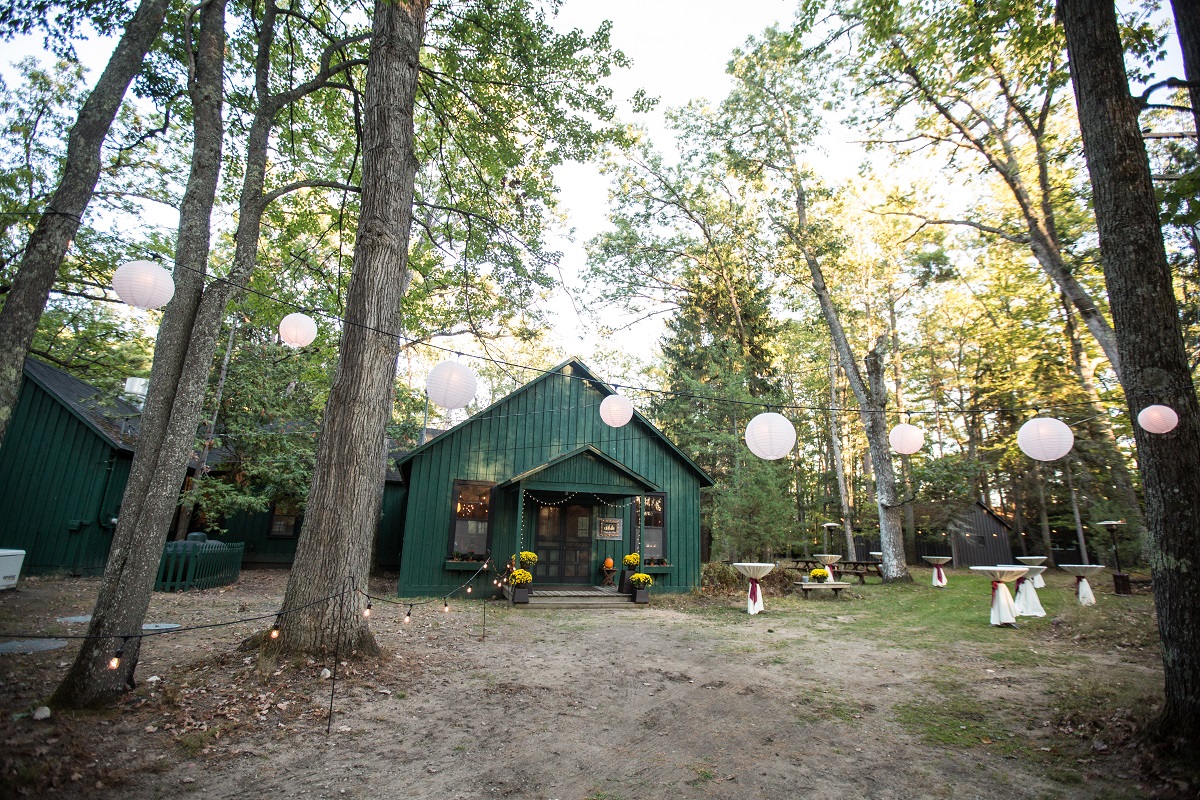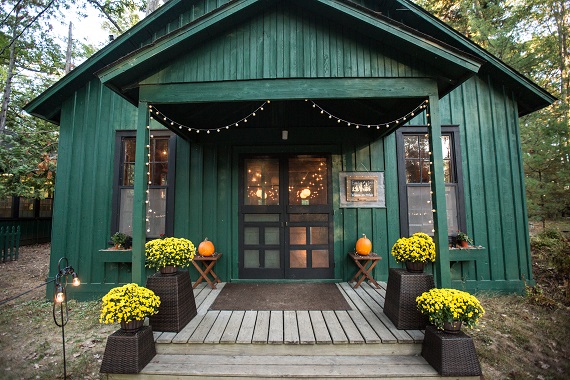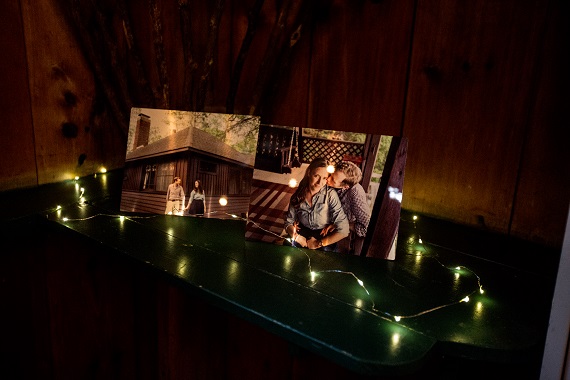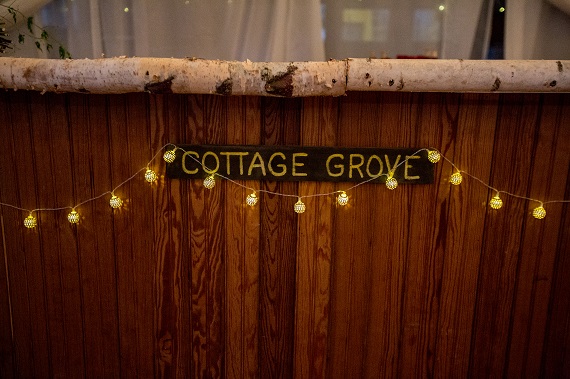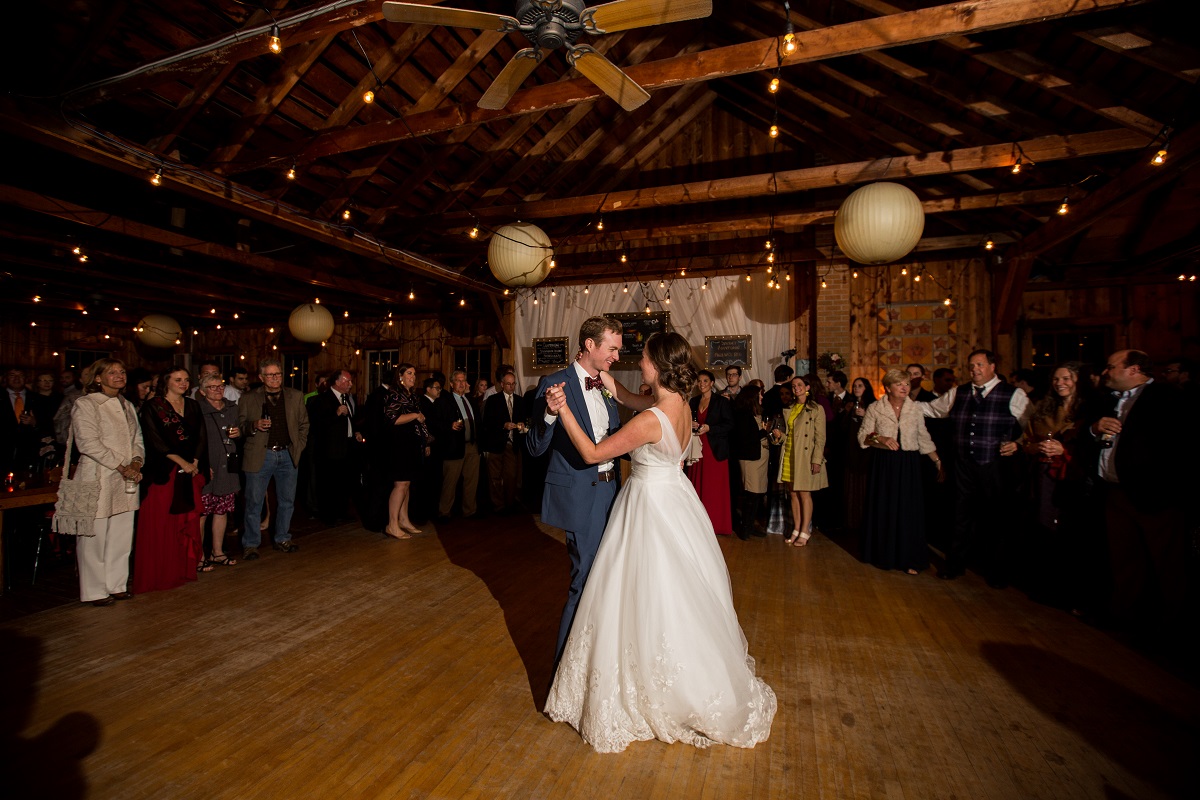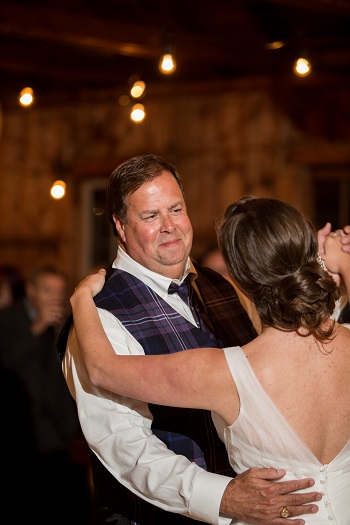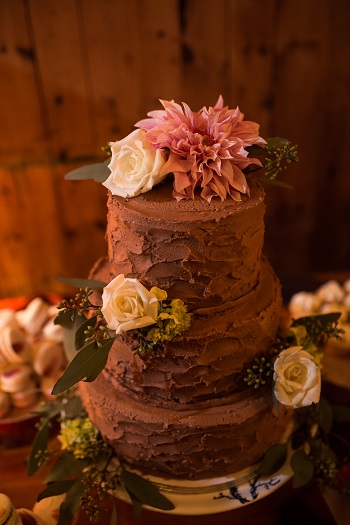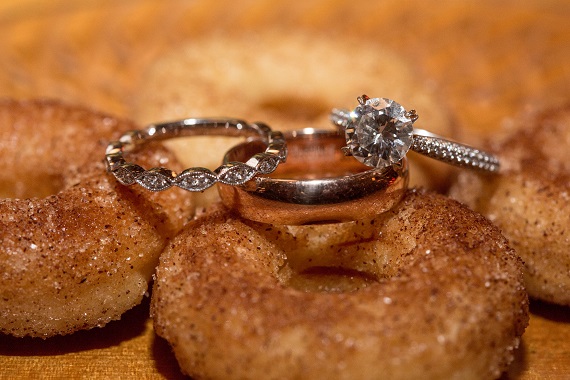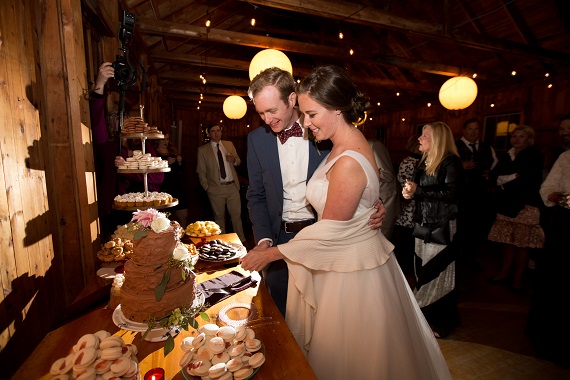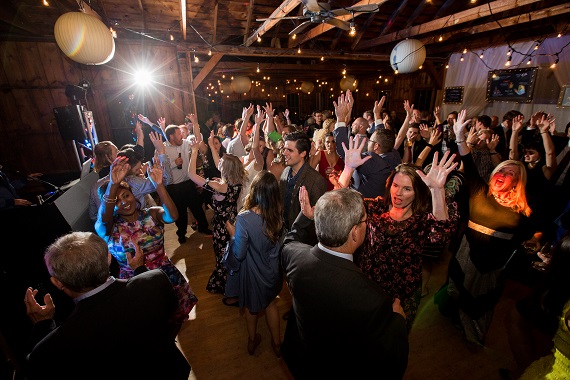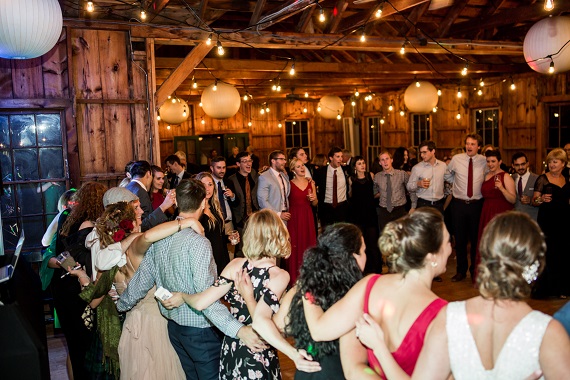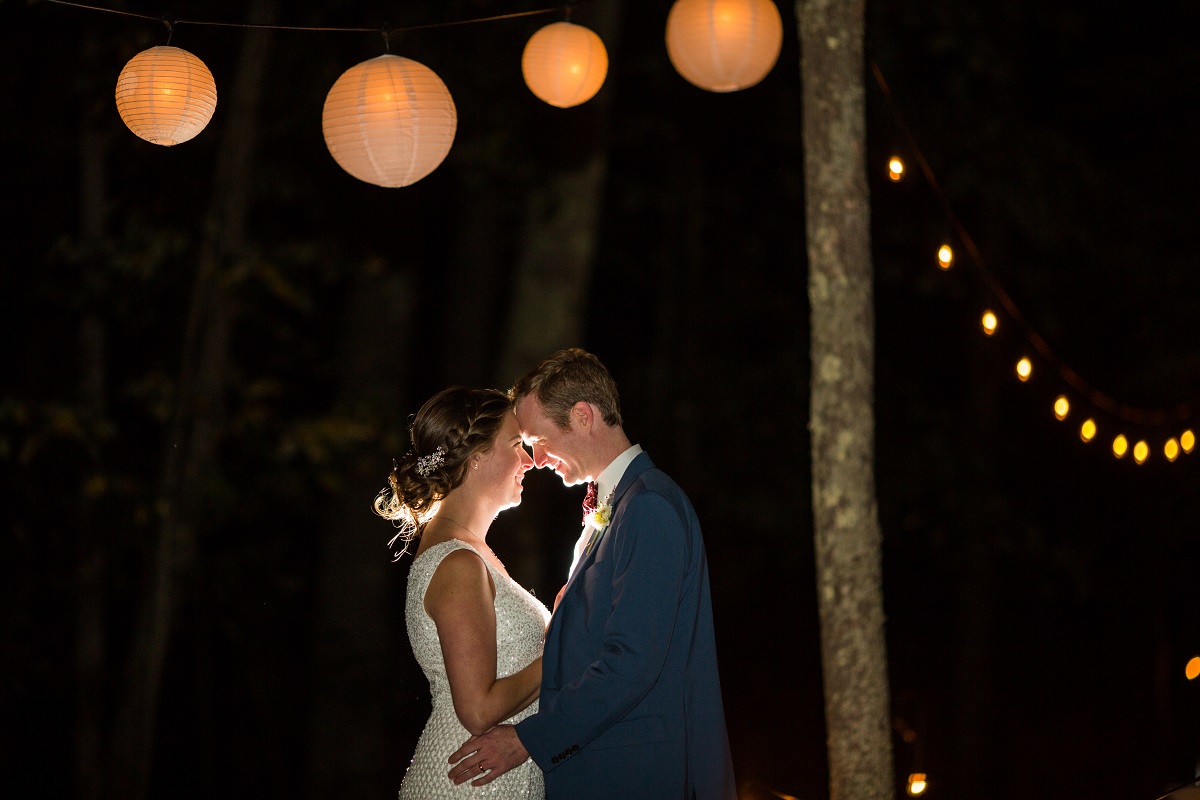 THE CREATIVE TEAM
Coordination:  Juniper & Lace Events | Venue:  Cottage Grove Association | Photography:  Karrn Frost Photography | Floral Design:  Amy Kate Designs | Tent & Rentals:  GJ's Rentals | Catering:  Catering by Kelly's | Cake & Dessert Bar:  Baked by Josephine | Late Night Taco Food Truck:  Betty's Hot Dish | Hair and Makeup:  Dream Details | DJ:  EA Pro Music | Linens:  Special Occasions | Portable Restrooms:  Houdek's | Transportation:  Northern Michigan Limo Service | Printed Items:  Minted.com