katherine + Norman // elk rapids, michigan
Forest Road Wedding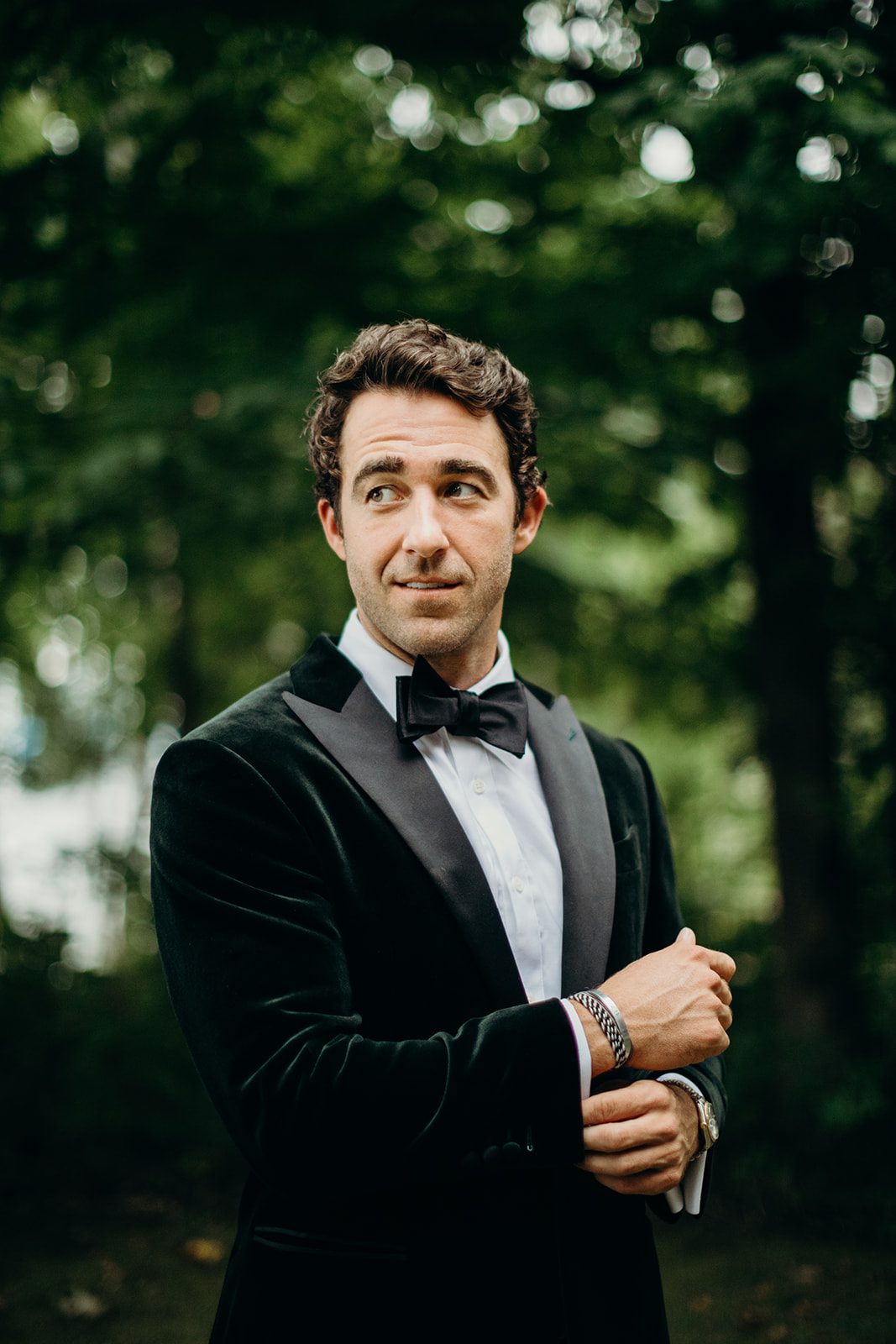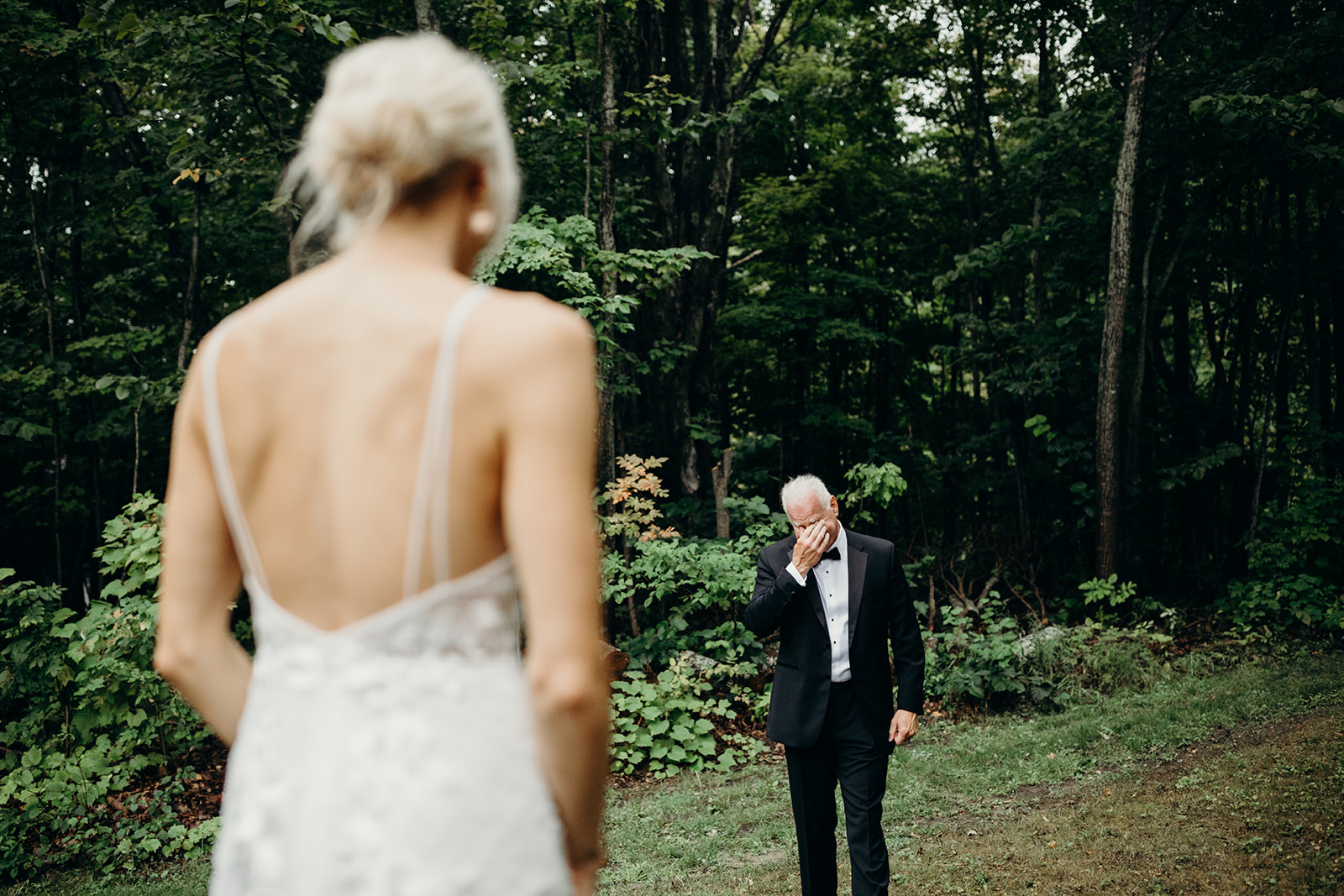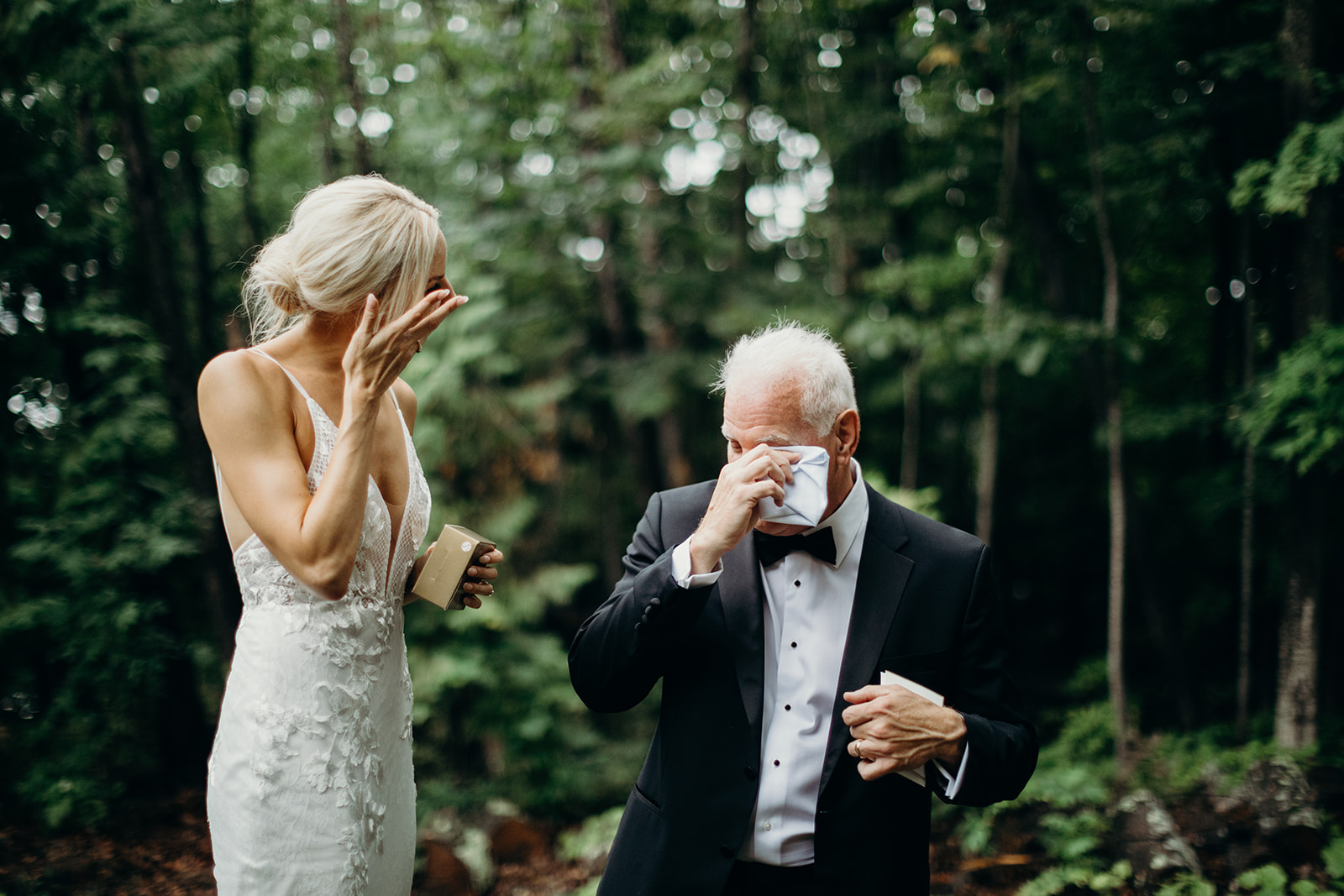 When I first spoke with Katherine and her mom, Cari, we knew enough details about their wedding weekend to make me thrilled about being part of it.  They already had a fabulous florist (thanks, Amy Kate Designs, for sending them our way), an incredible fashion-minded photographer (Kaley from Kansas, you still blow our minds), and a three day itinerary that included a pontoon boat cruise to the Torch Lake sandbar, a Thursday BBQ at Grandma & Grandpa's place on the lake, a Friday rehearsal dinner at the local distillery, (Ethanology), and a Saturday black tie reception at the highly regarded Siren Hall.  The guest list was intimate, the vision was full of heart and hospitality, and the passion for northern Michigan was strong.
What I find more fascinating, in retrospect, is the list of things we didn't know in that first conversation:
that a few connections and a heartfelt letter from Katherine about childhood summer visits to Torch Lake would be the key to securing a tree-lined ceremony road that was more stunning than our inspiration picture,
that a downpour one hour before the ceremony would darken the skies and drench the pavement, making our candlelit aisle show up with a moody romance that evoked the mystery and drama of the old forest,
that the grandmas would roll into their flower girl duties on a decked out golf cart, stylish and spunky
that the story of Katherine & Norman's wedding would be largely defined by that candlelit black tie ceremony on an as-yet undiscovered tree-lined road.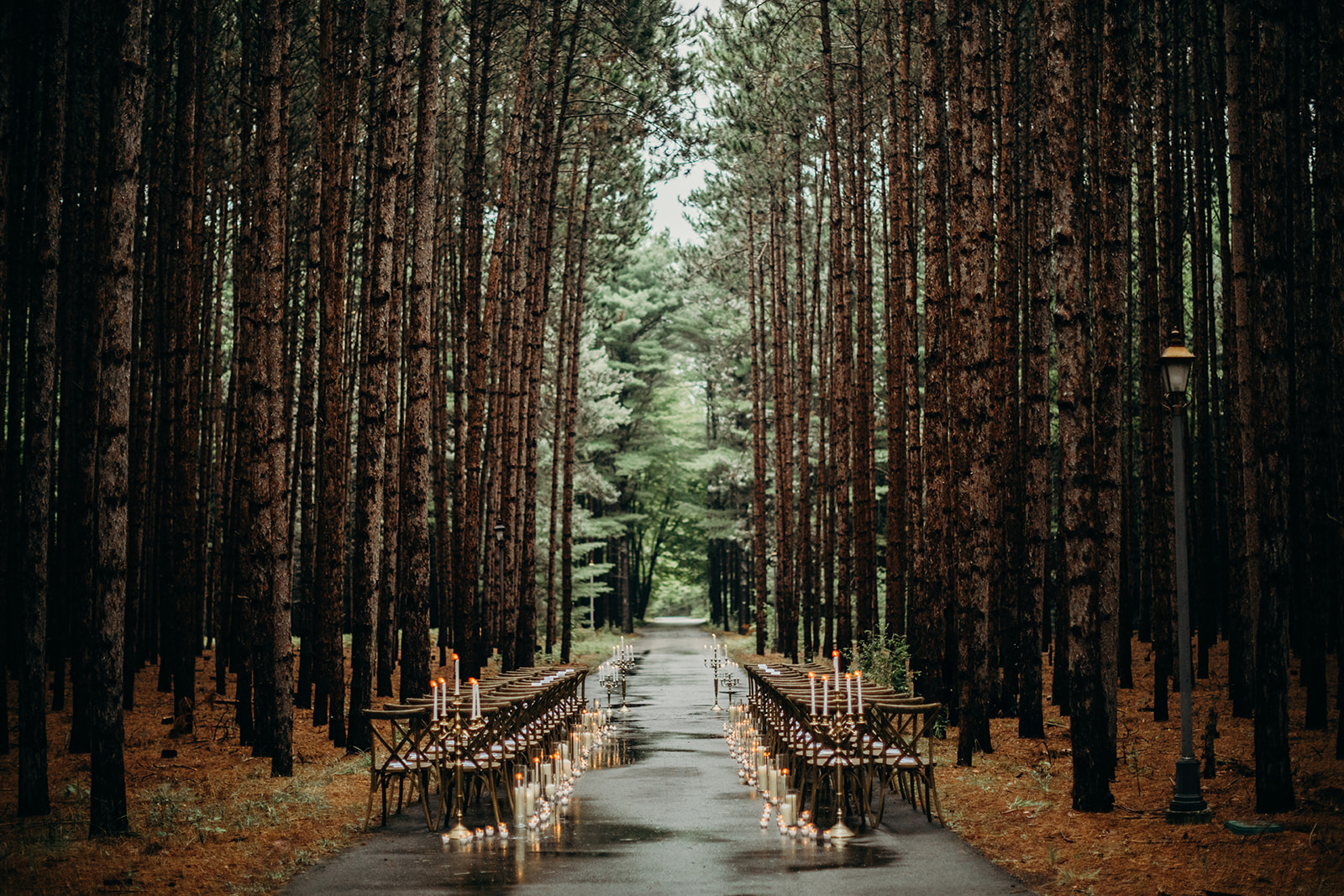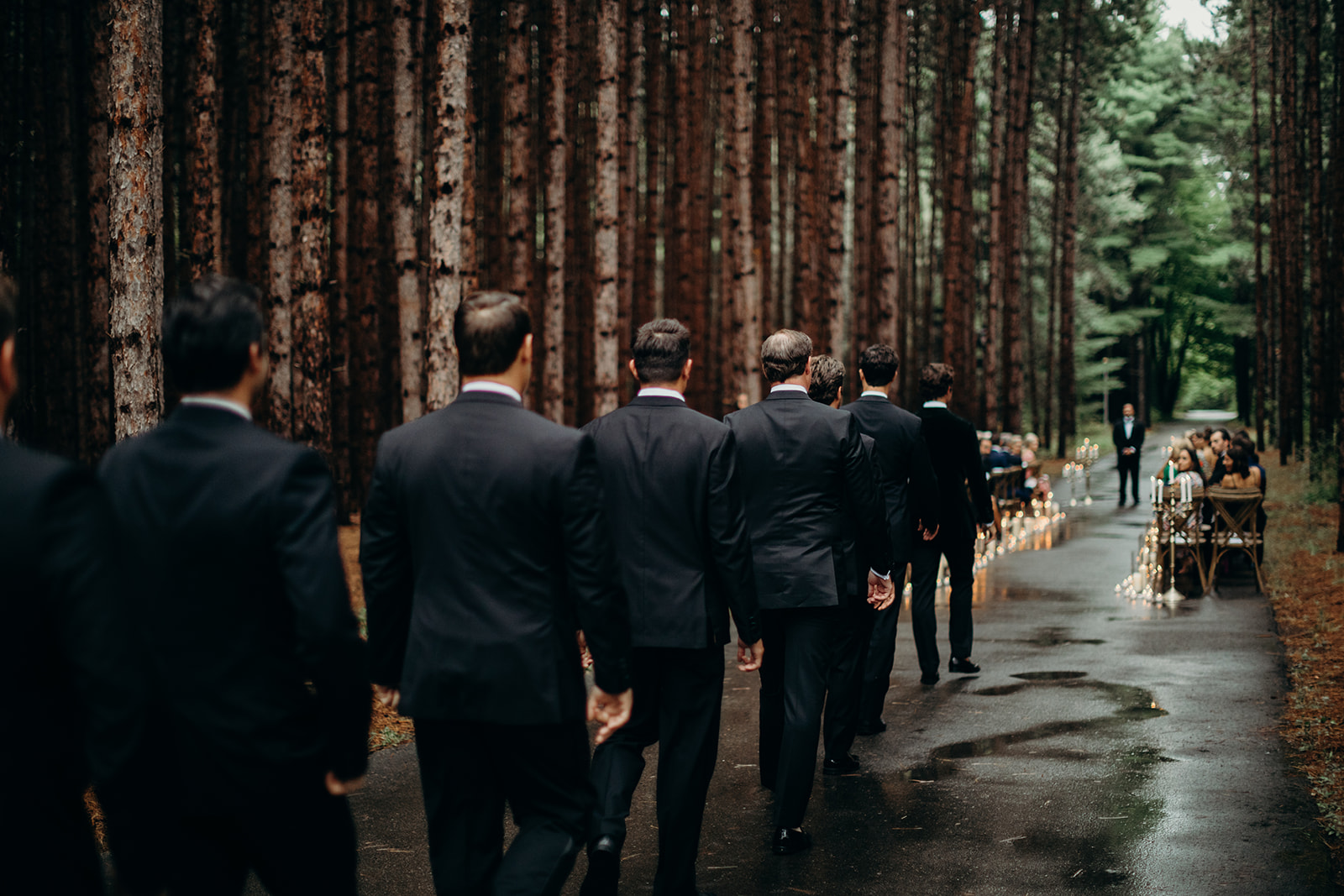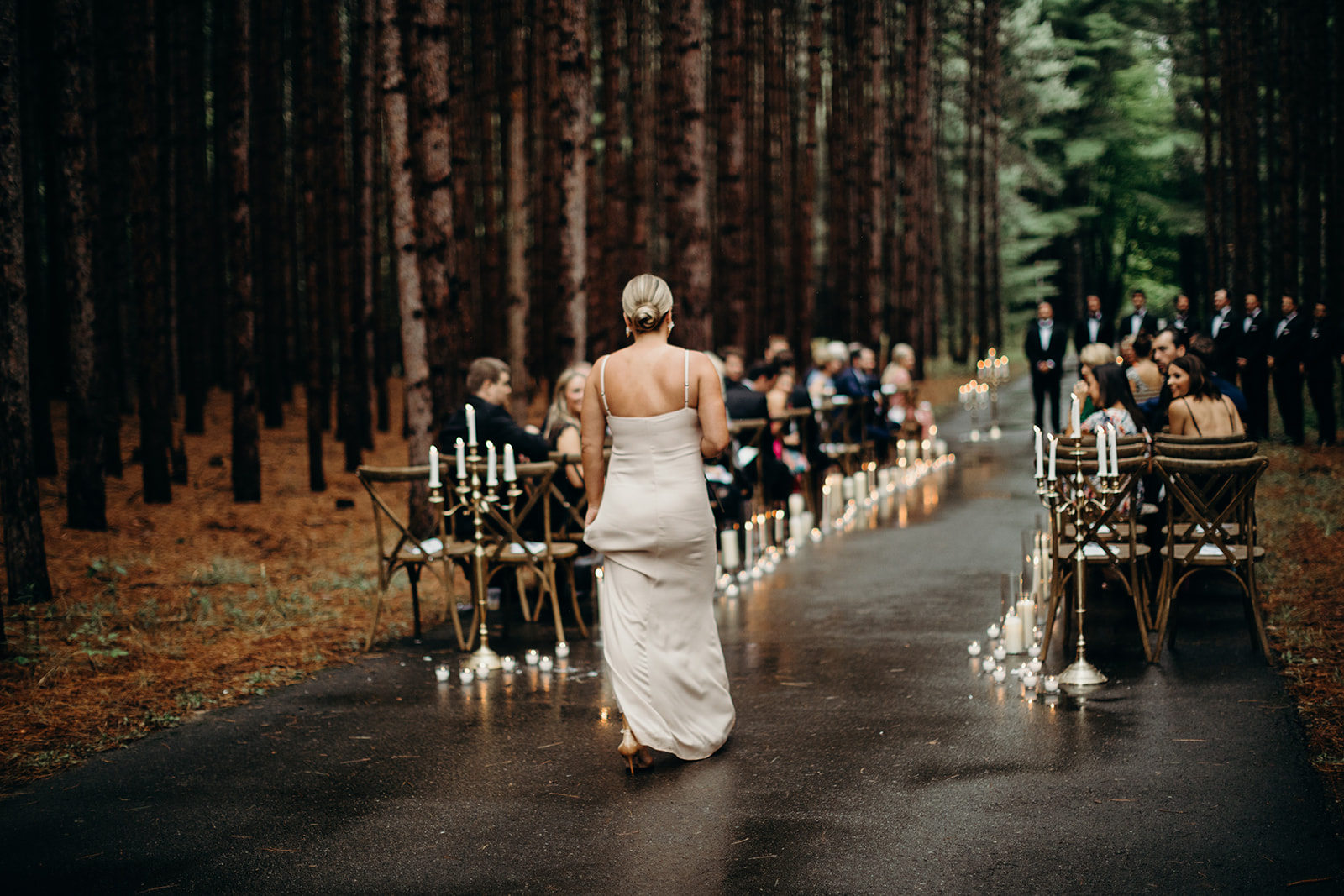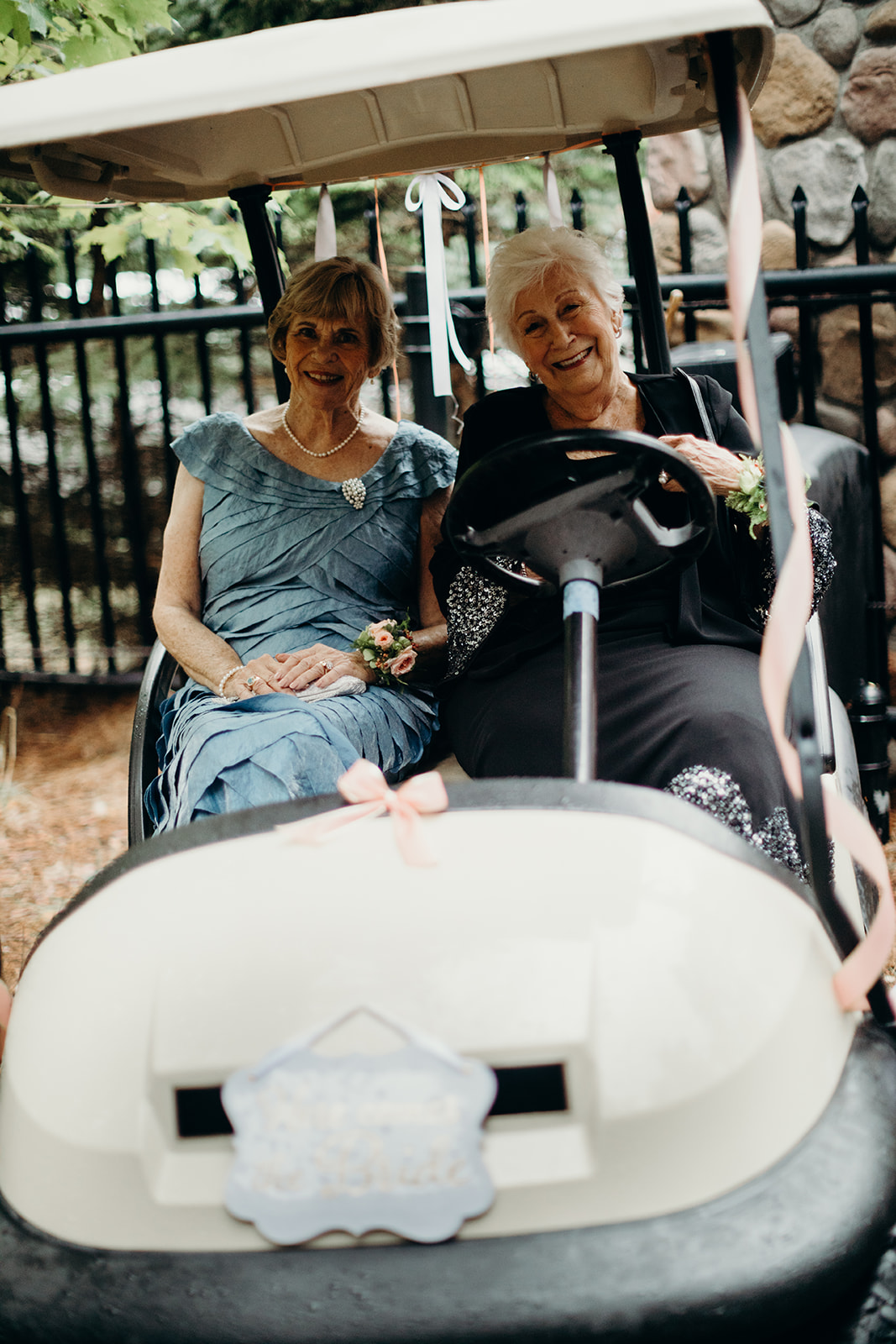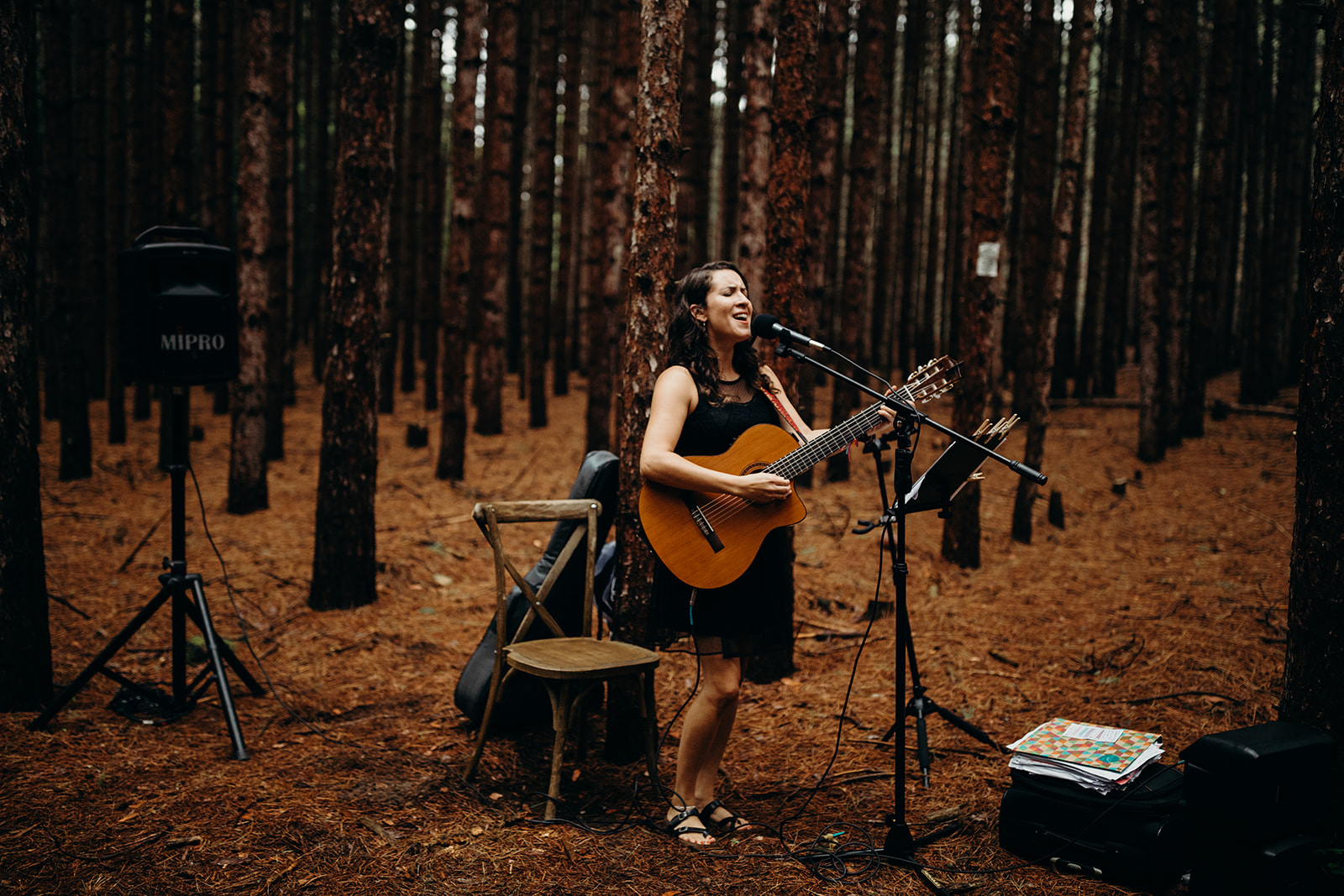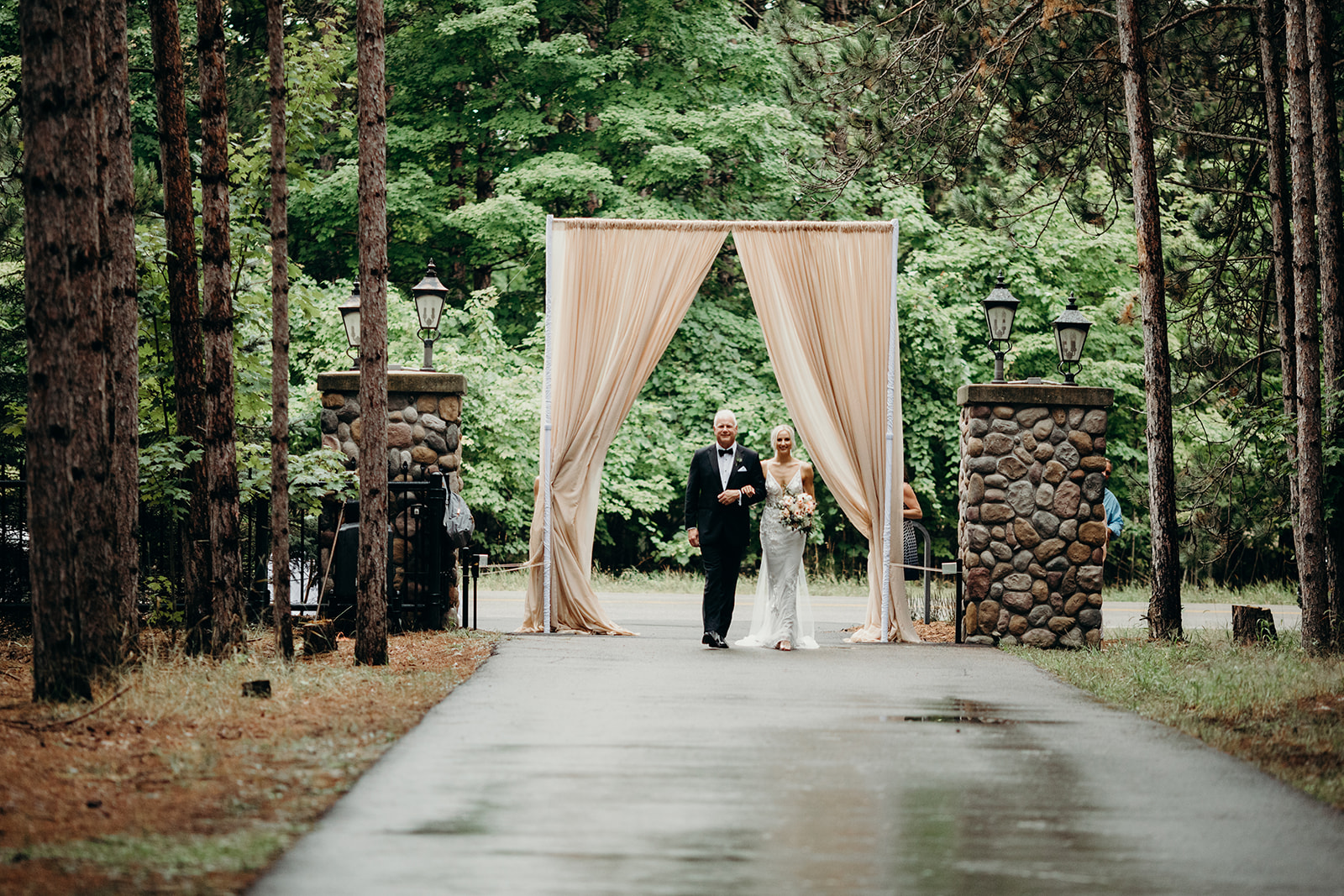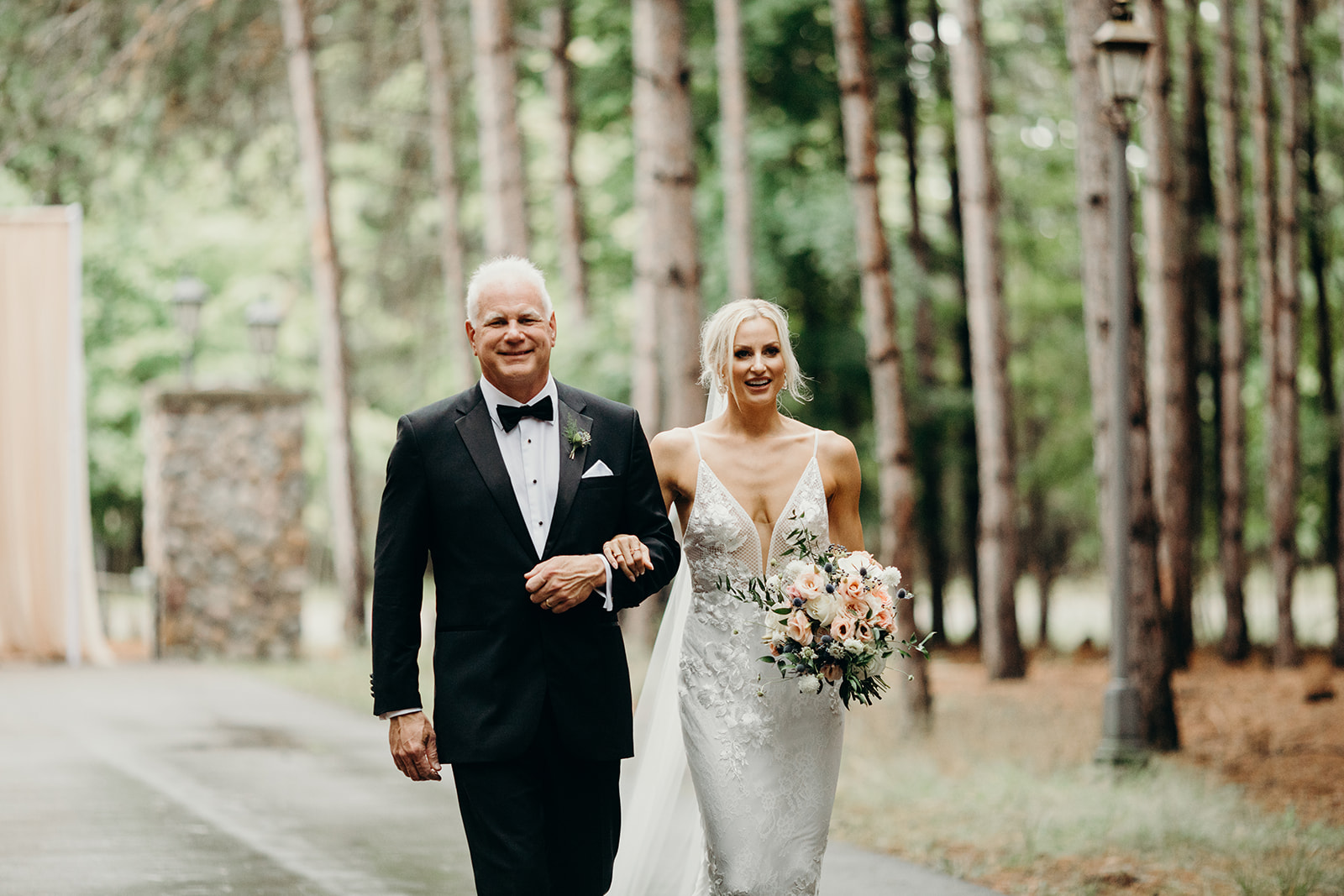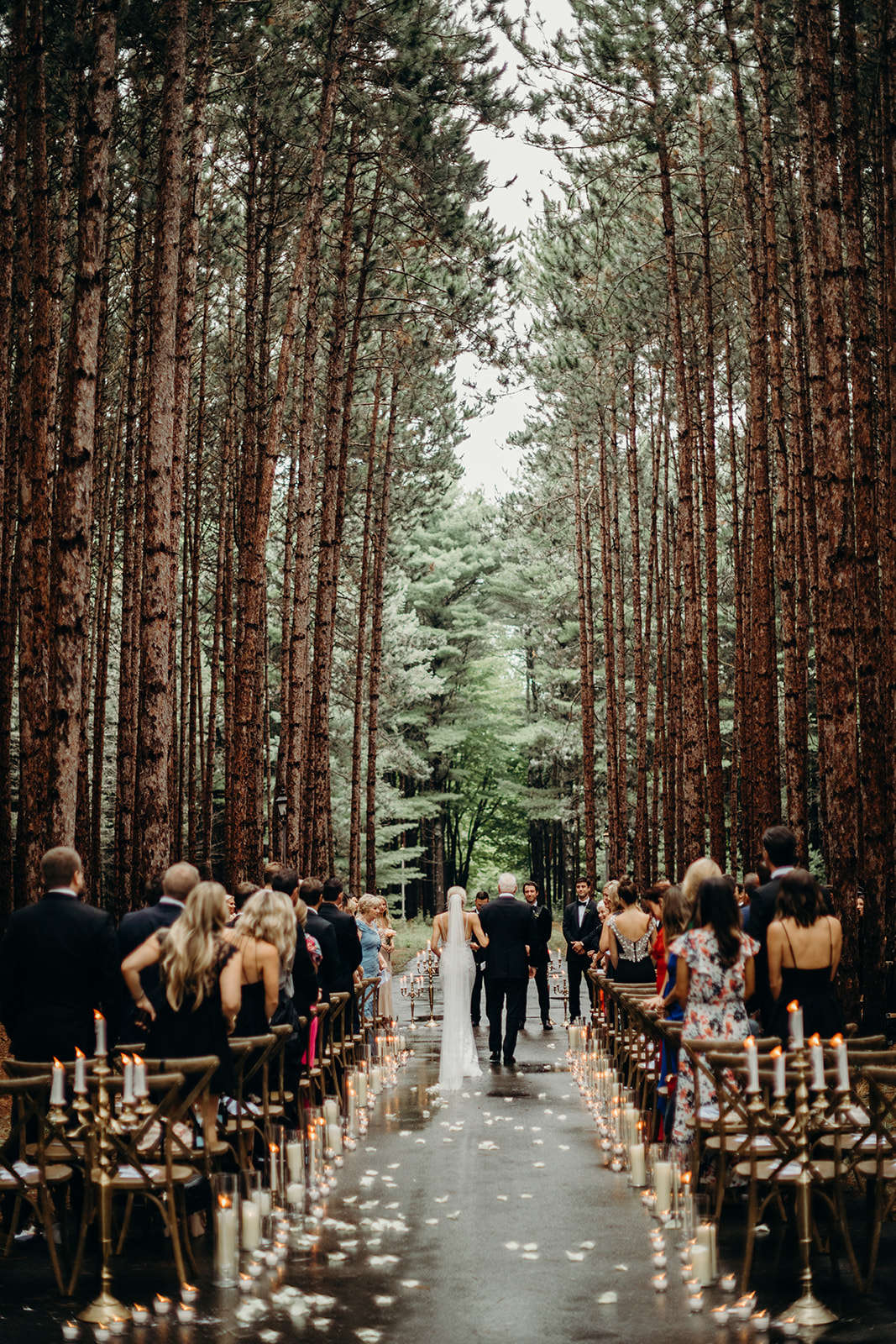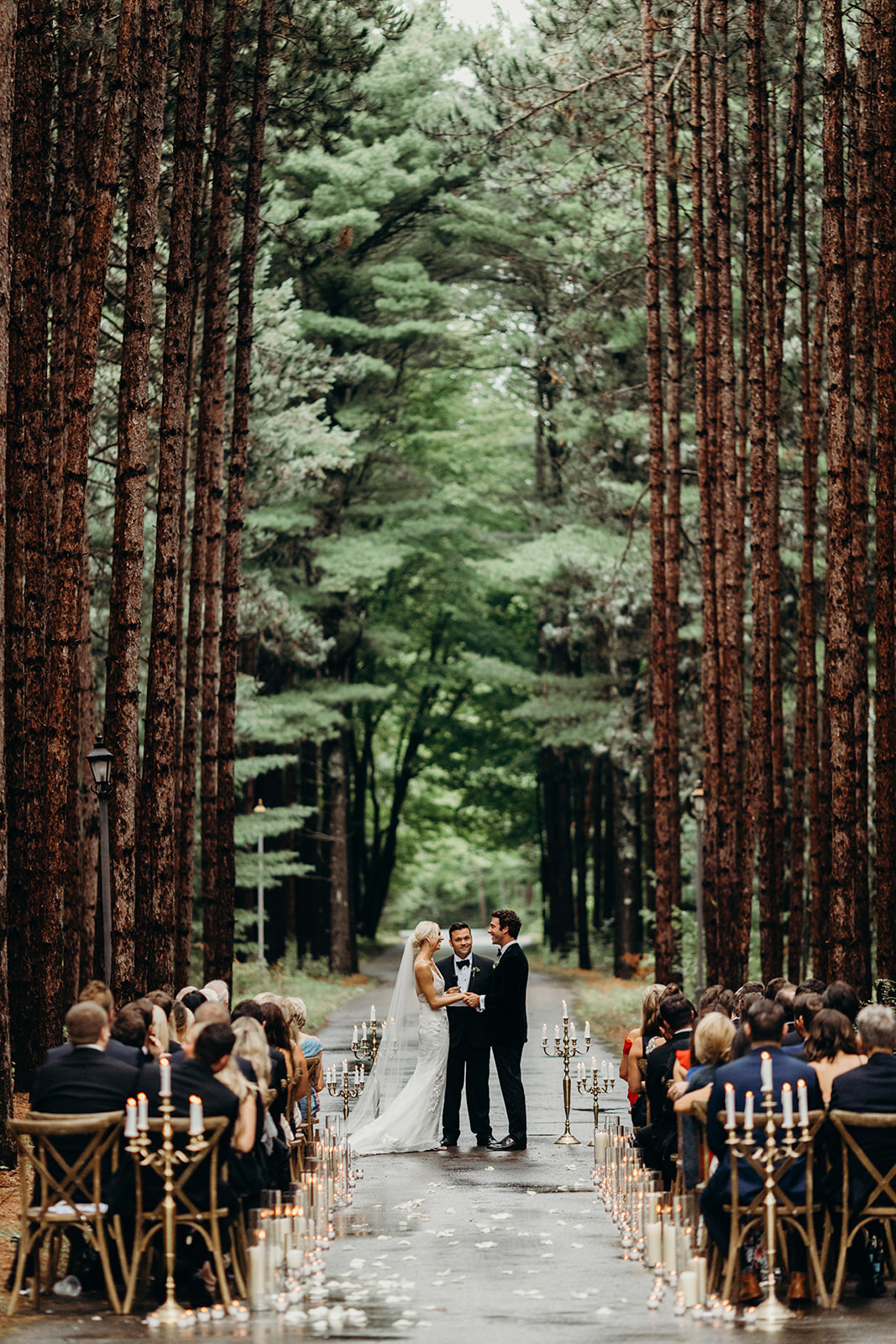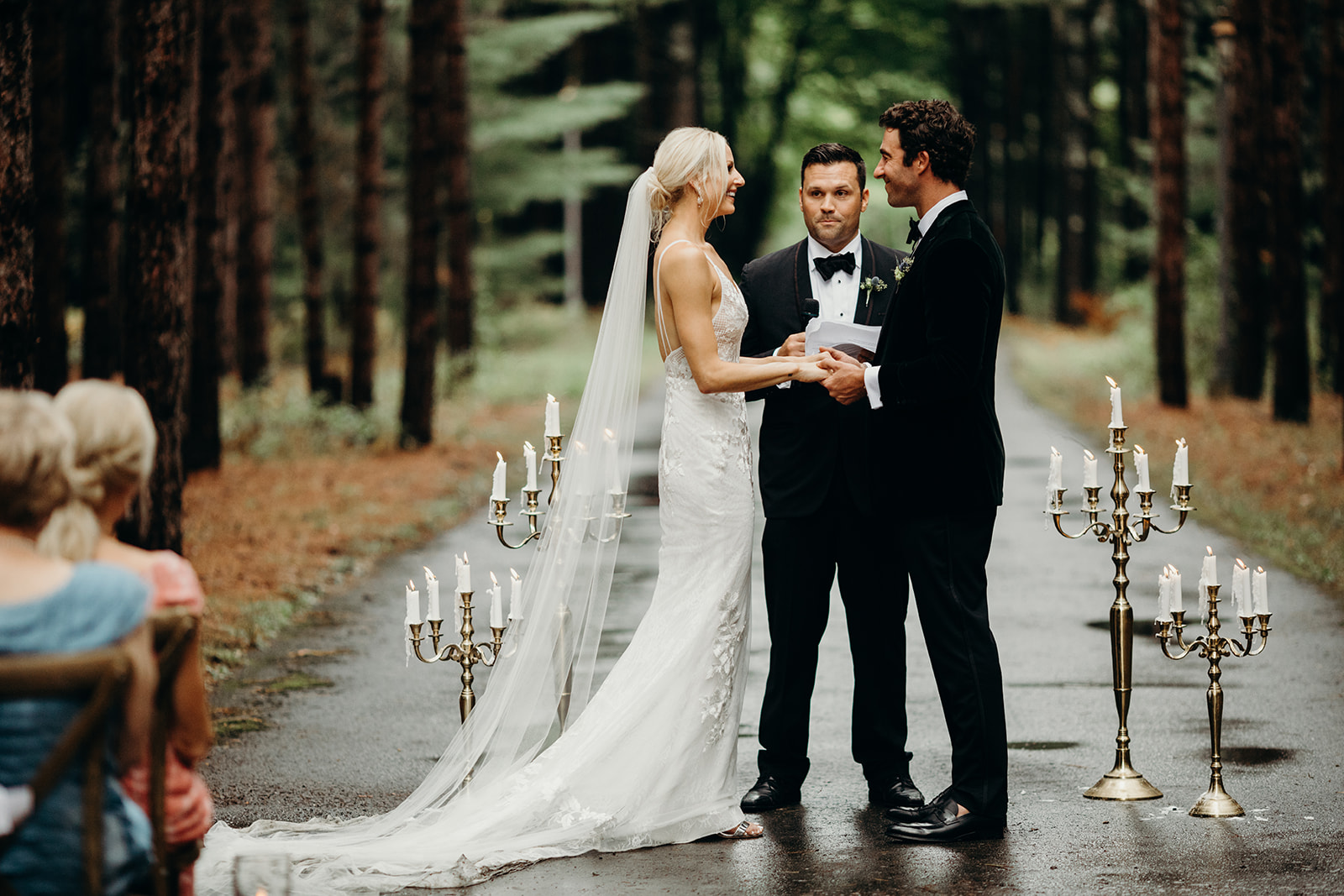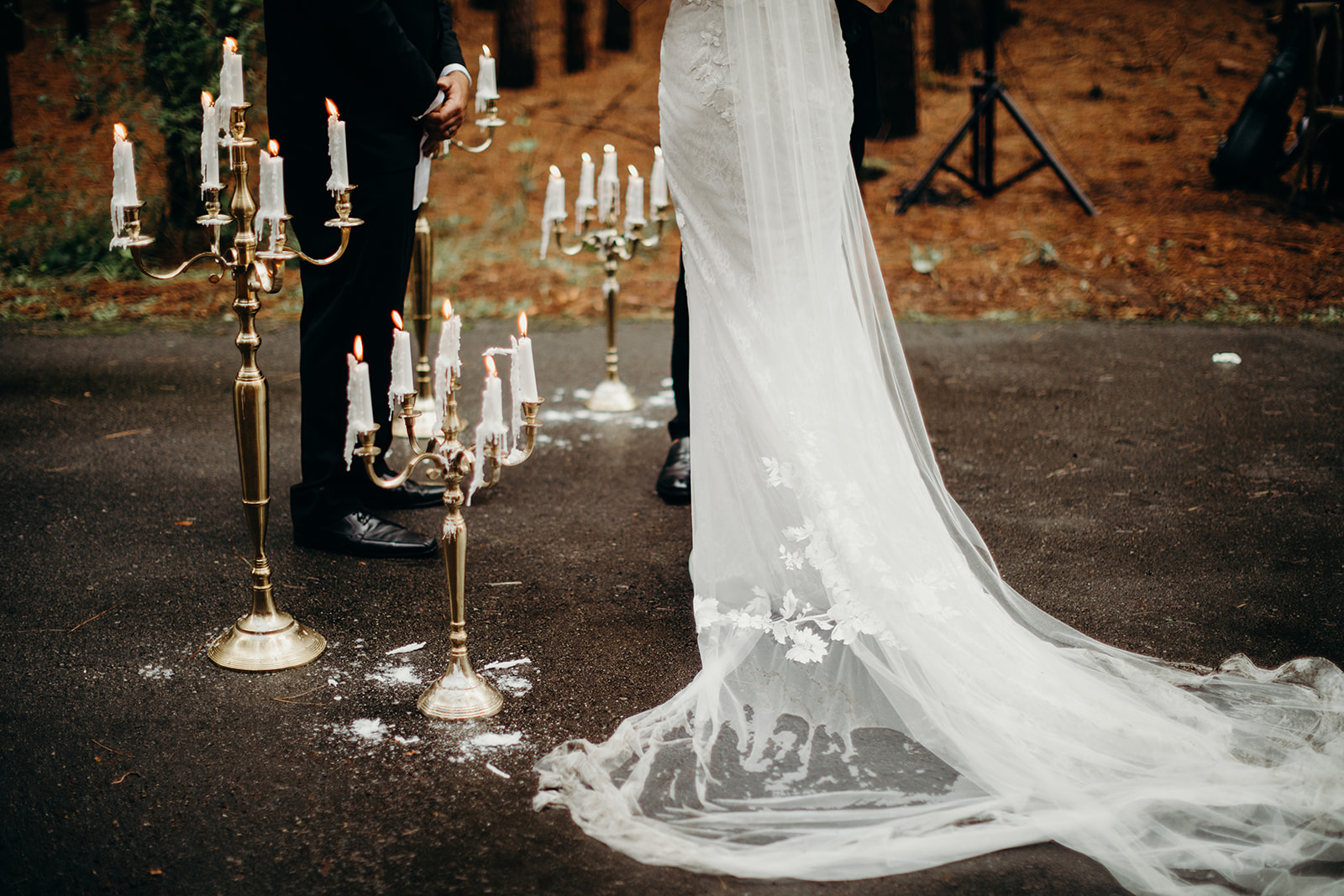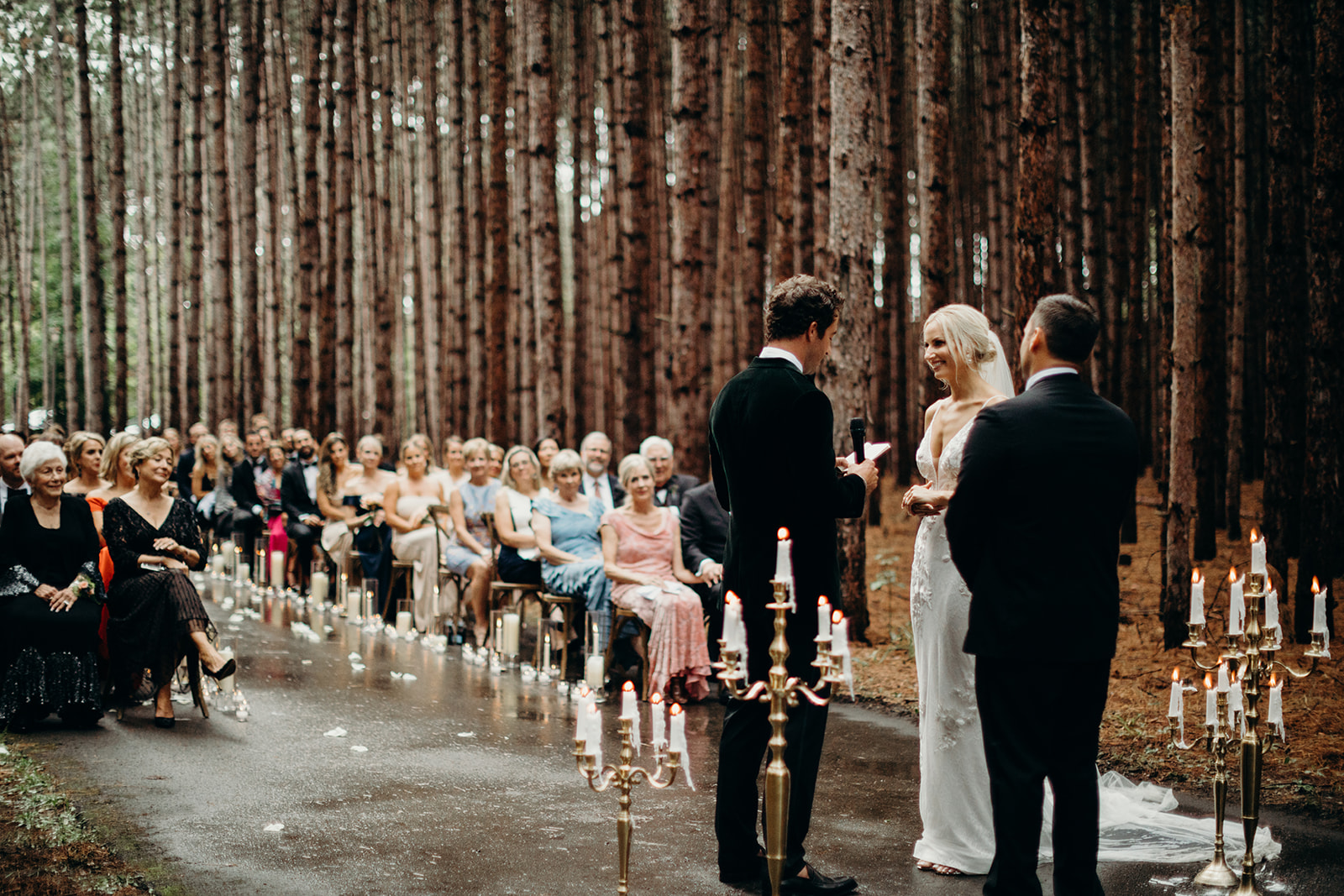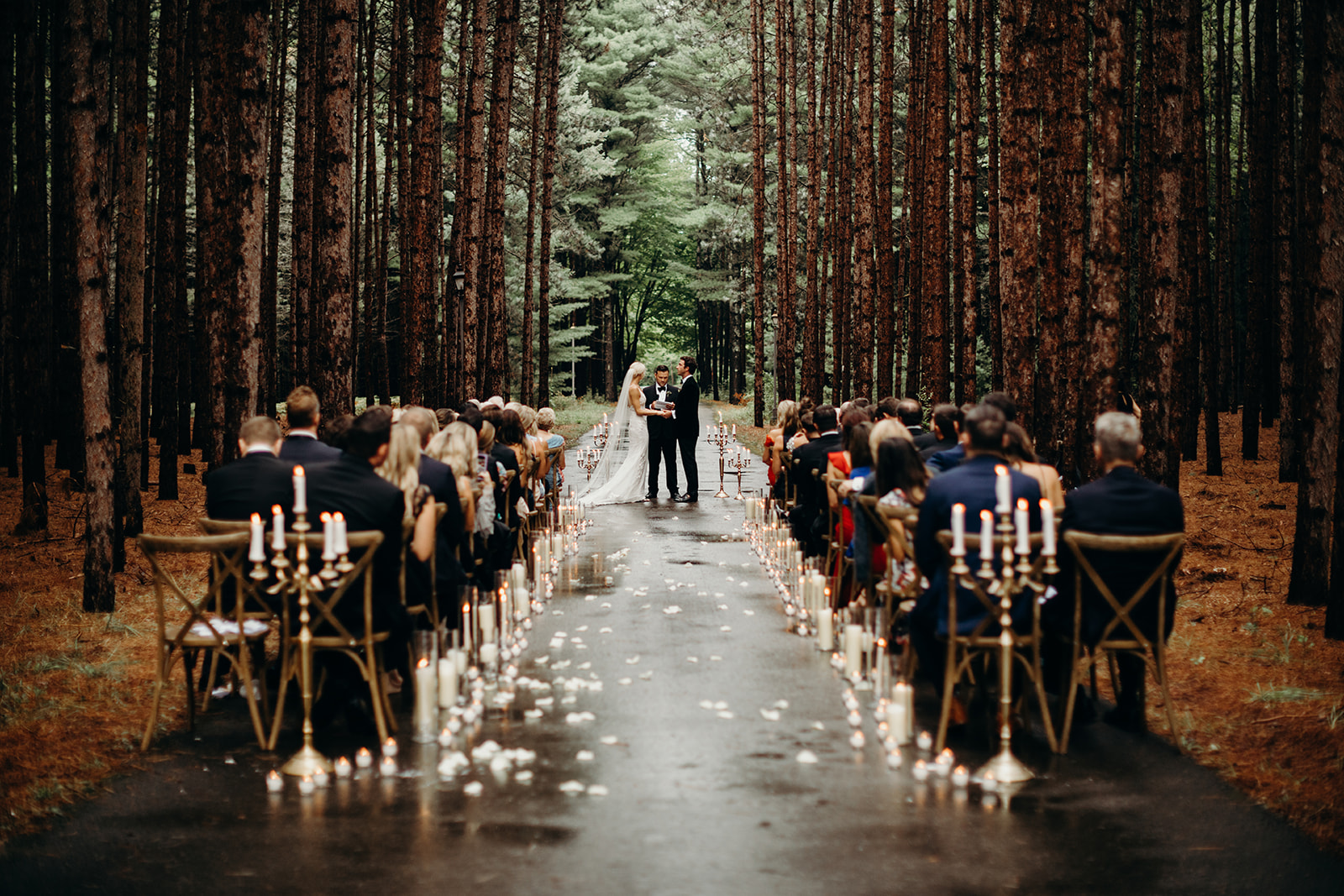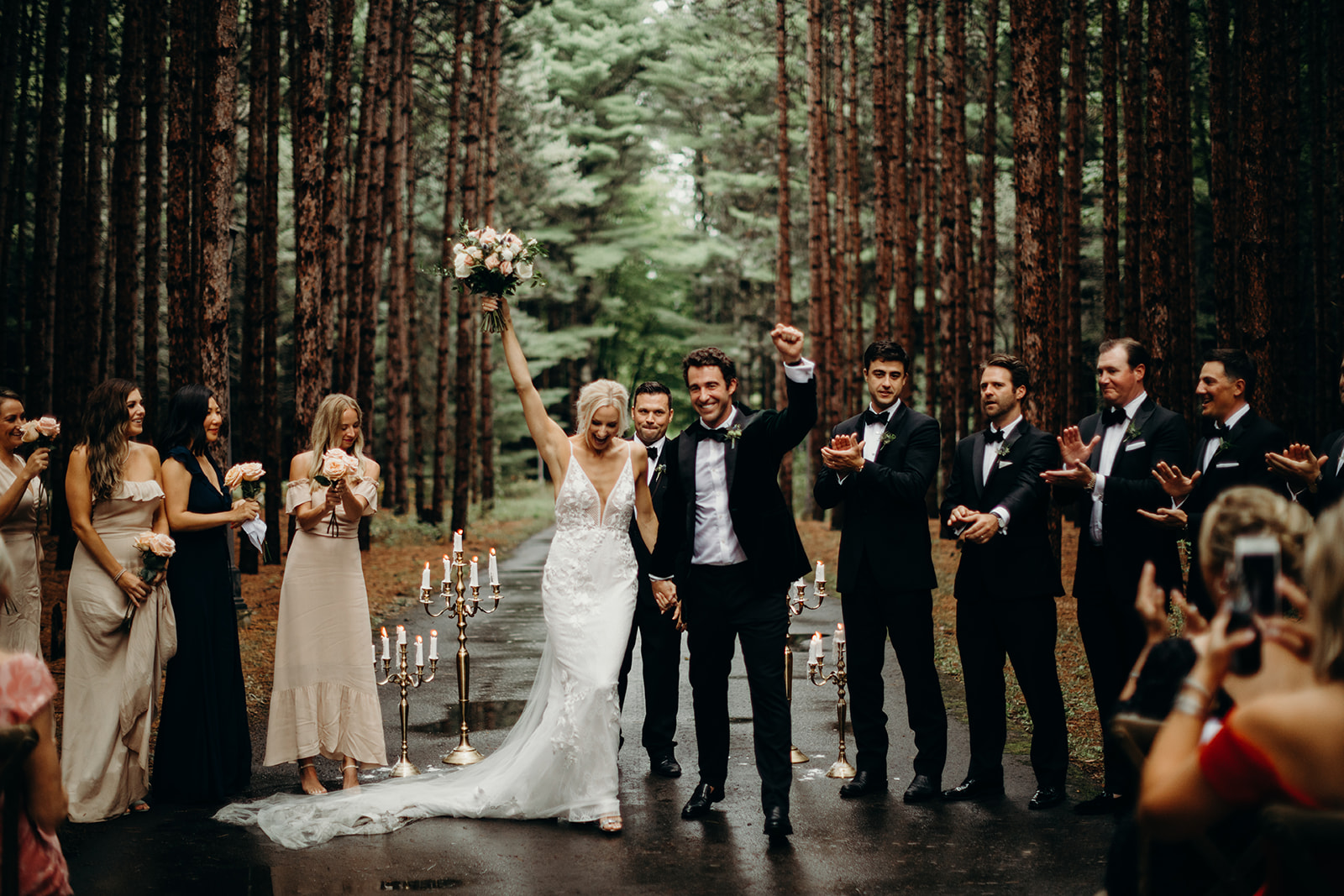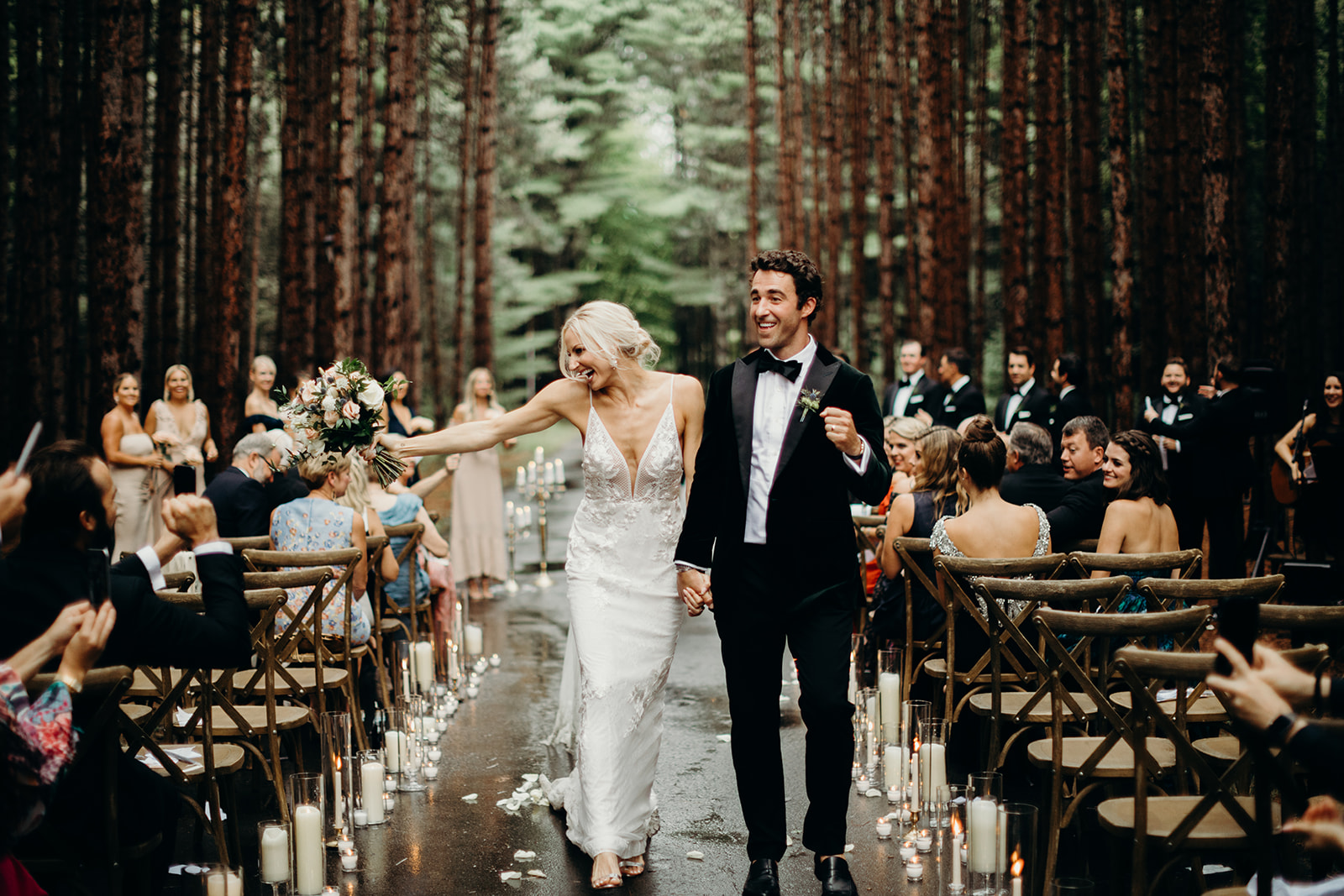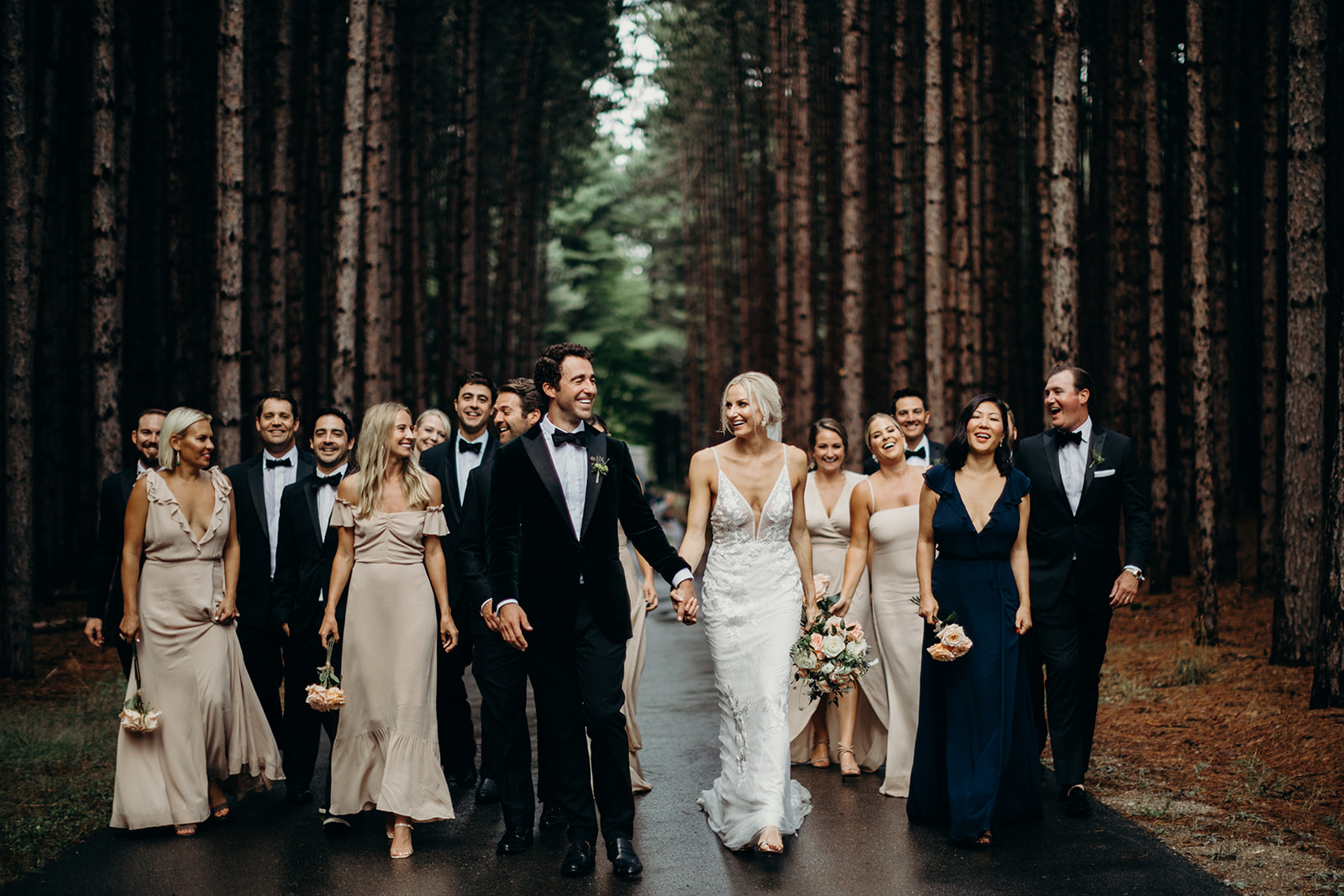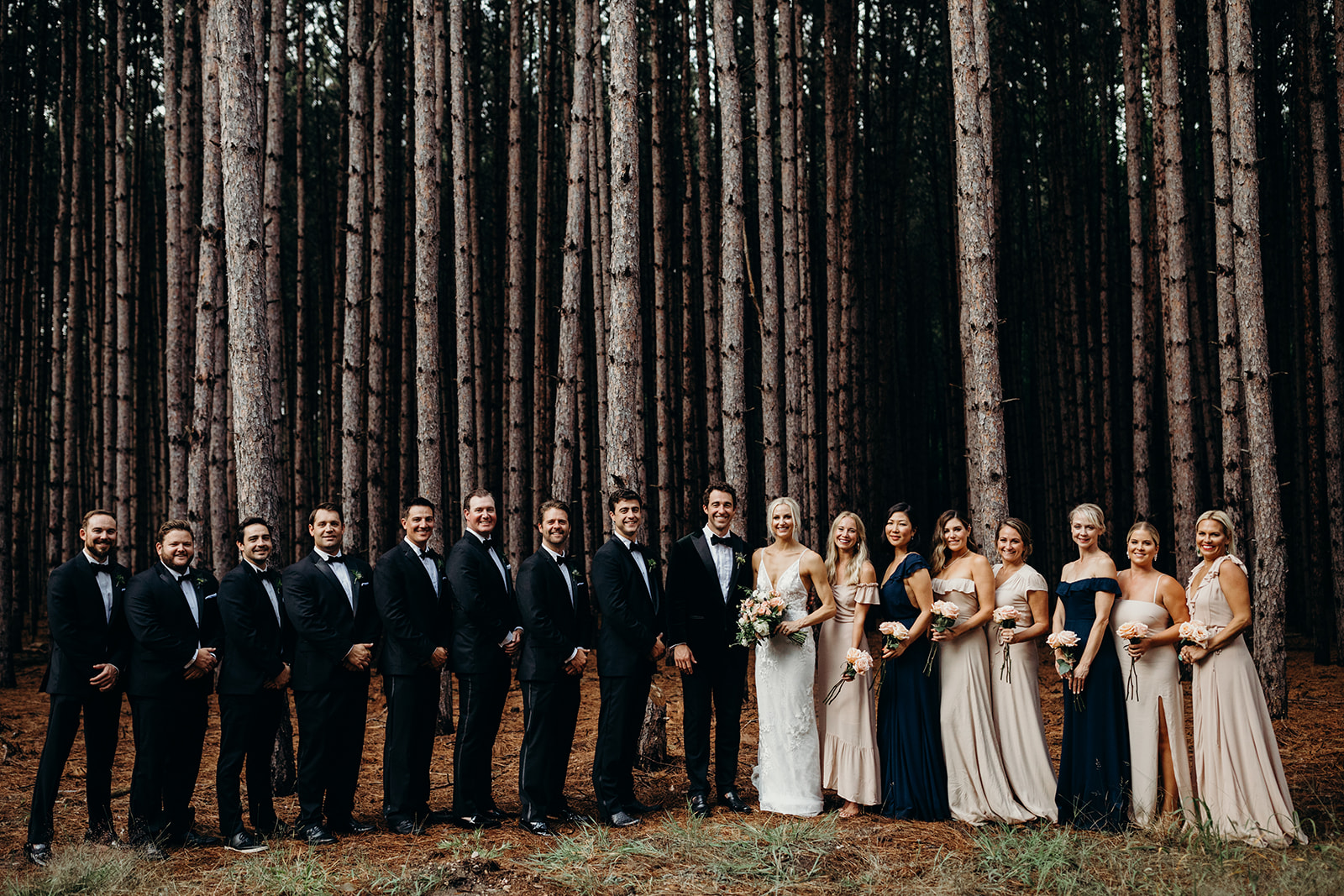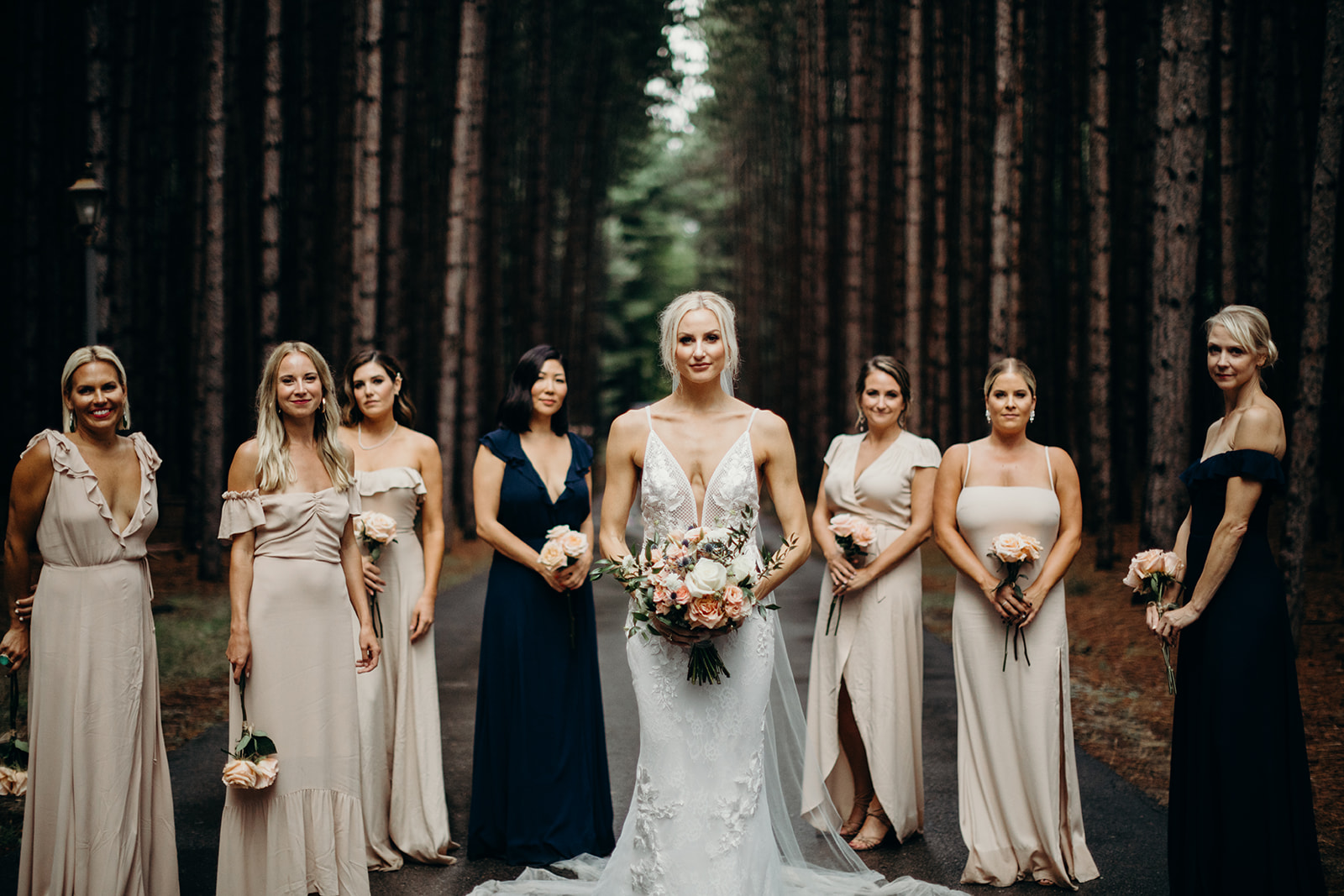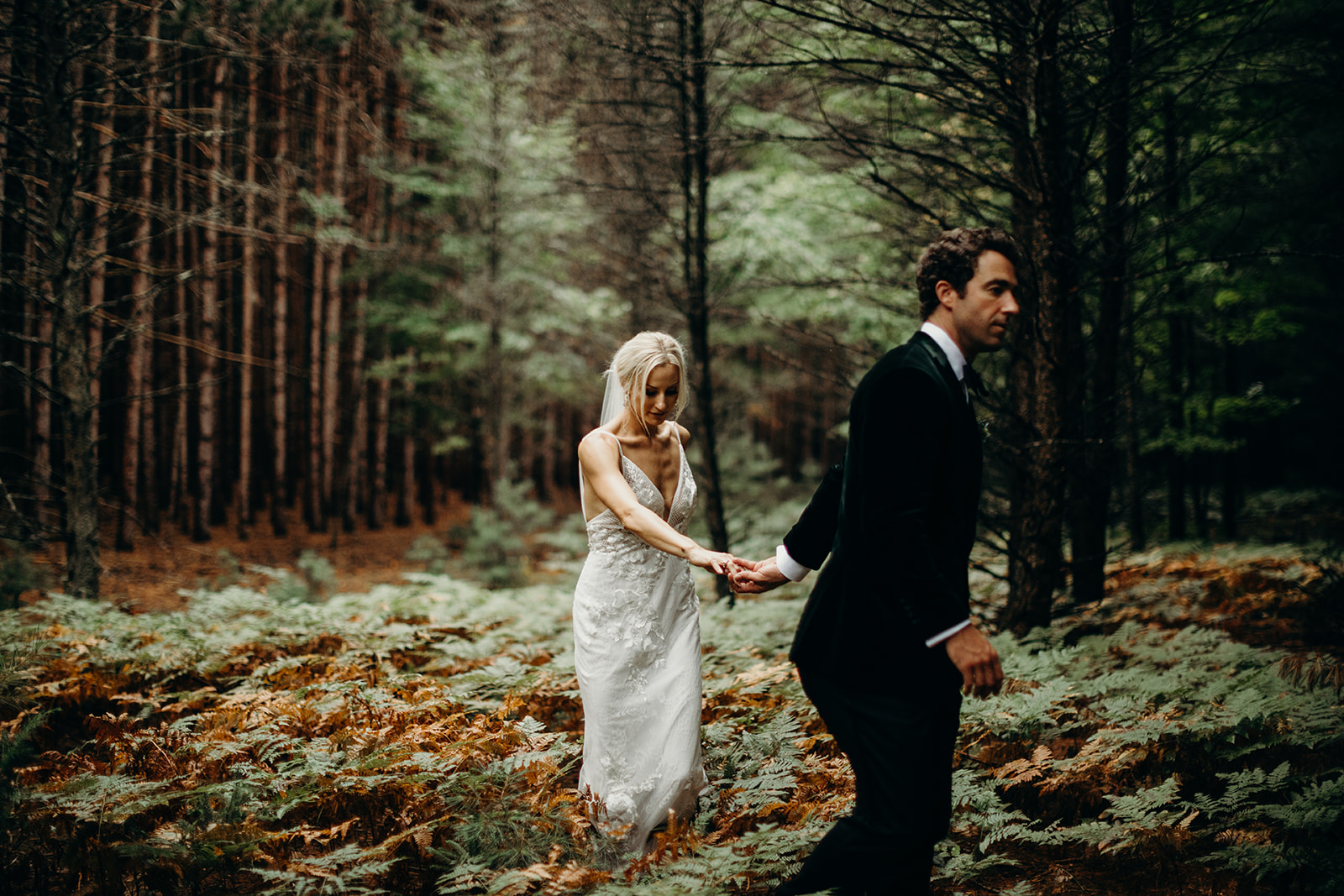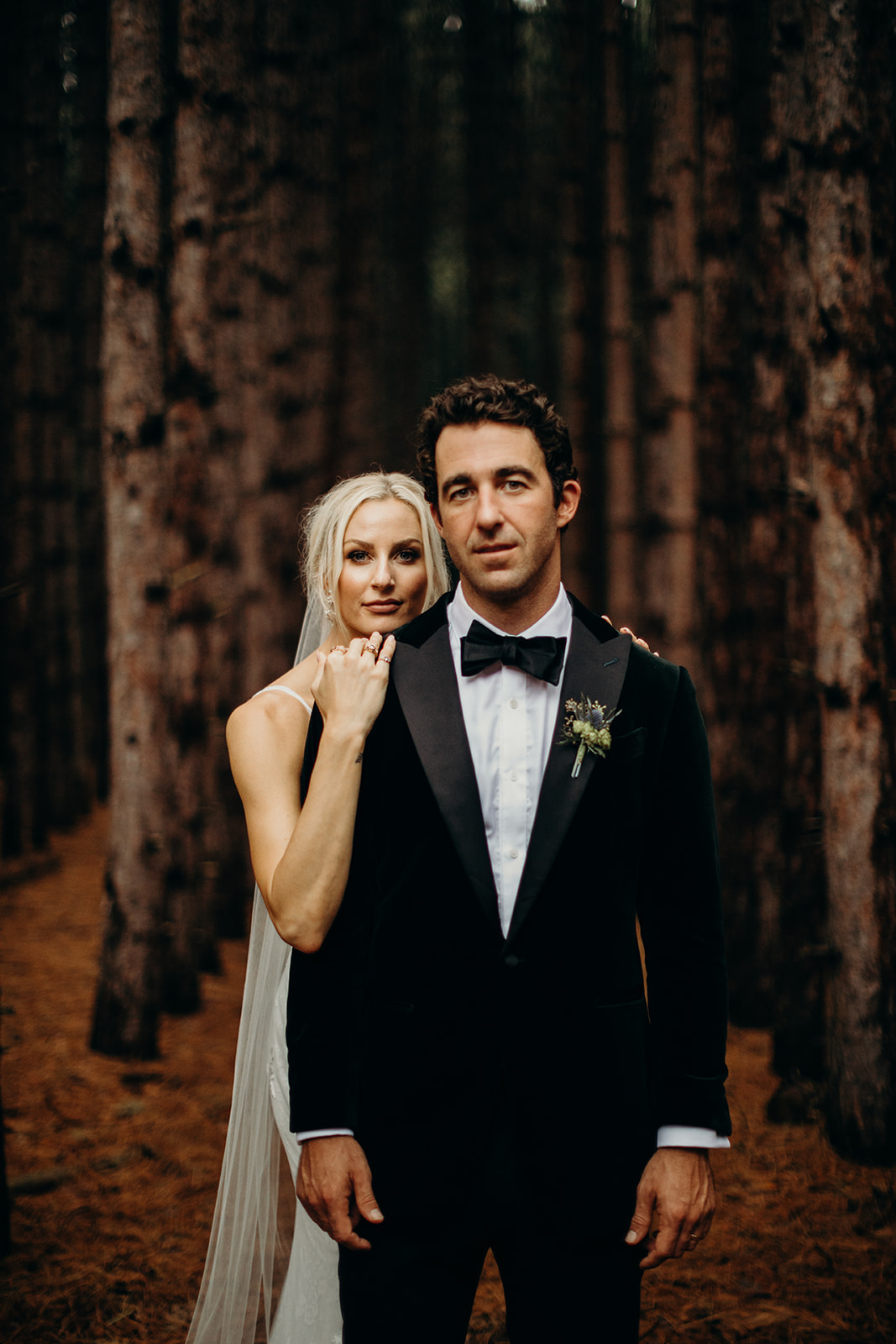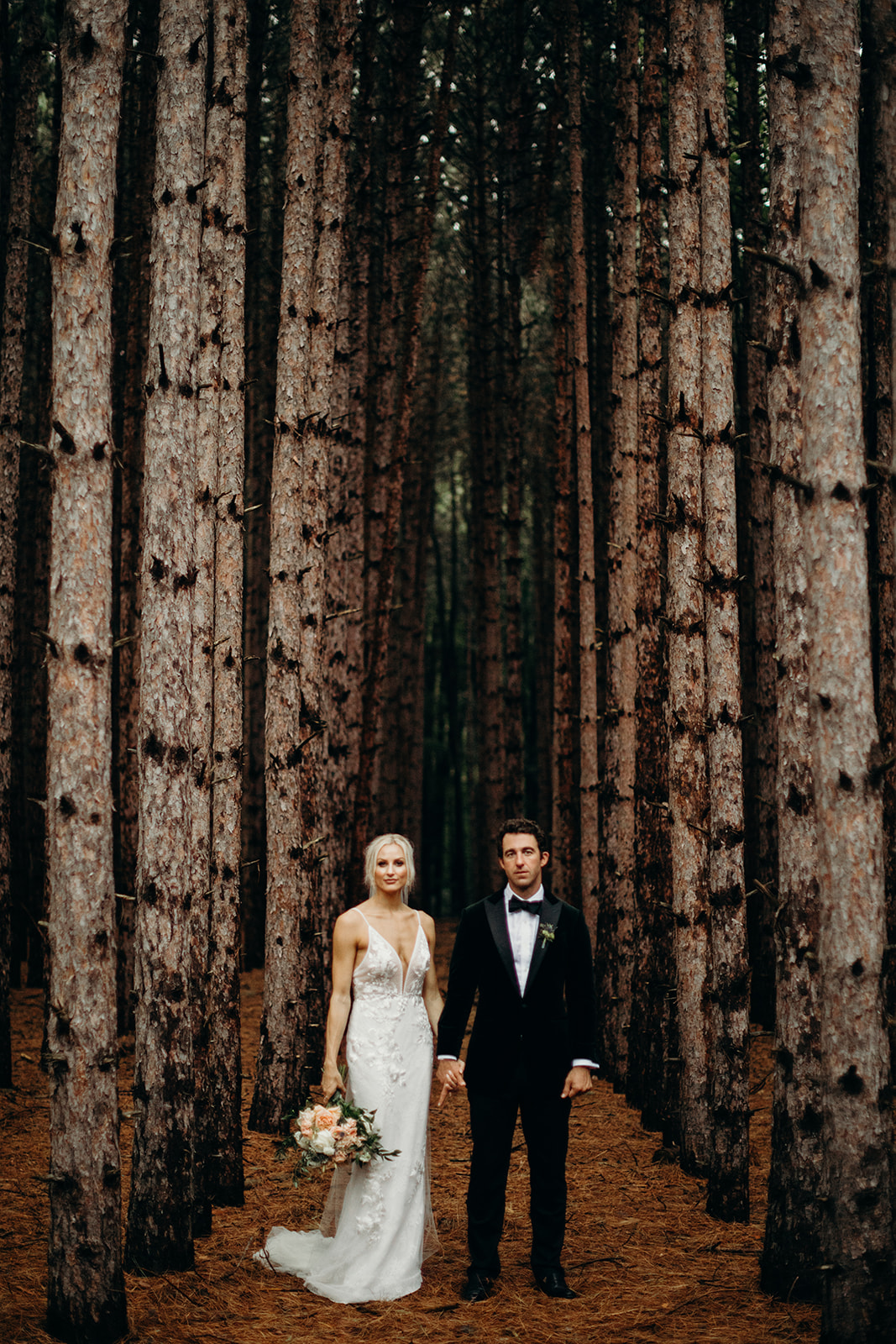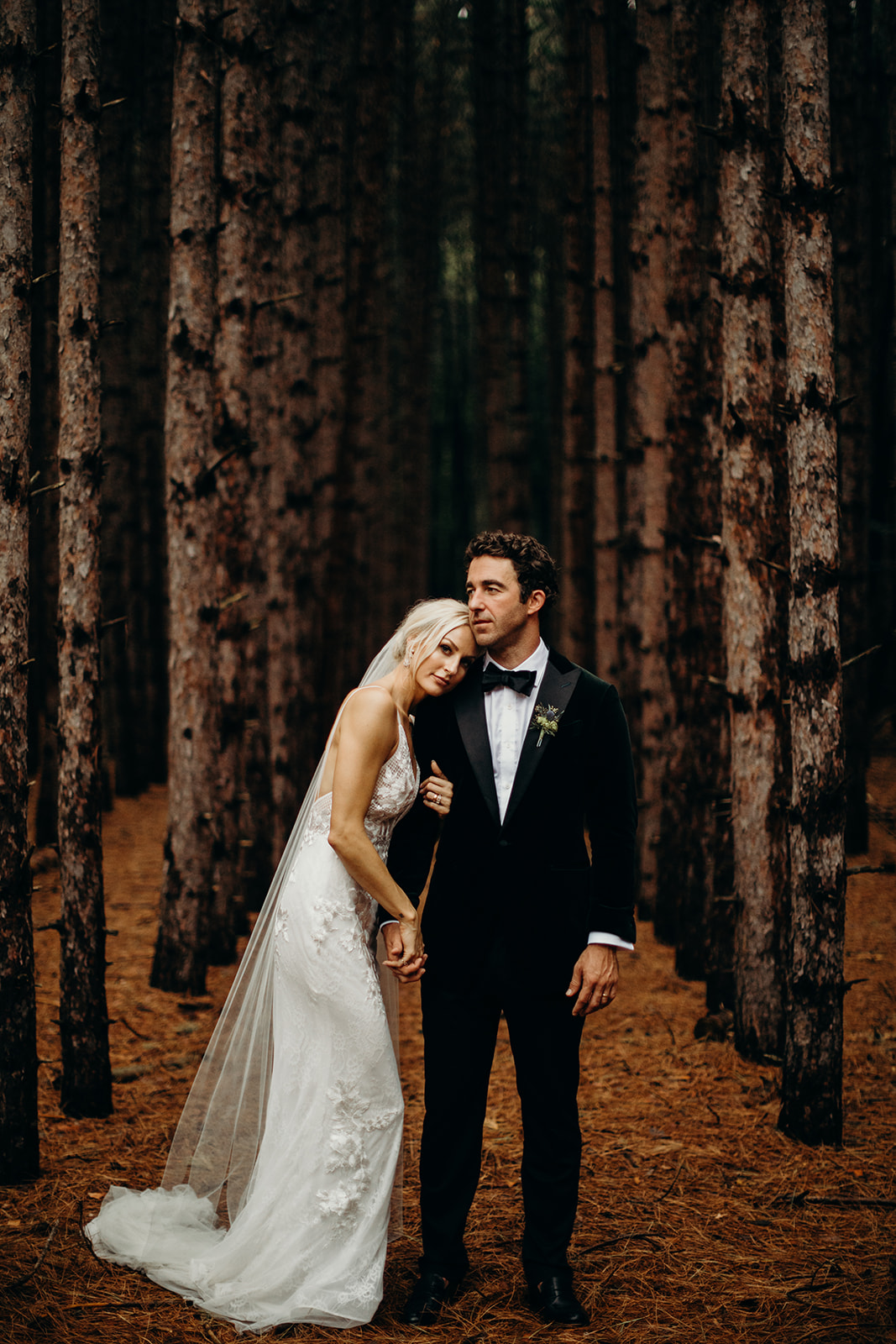 We celebrated that weekend and as we all lingered over Sunday brunch at the lake (bonus day 4 on the itinerary), we knew it had been something really special.  Even on that last day of celebrating, though, there was another short list of things we didn't know:
that Kaley's photos would snag over one hundred and sixty thousand likes on instagram, rocking the engagement on these handles (as well as our own):   dirtybootsandmessyhair \ authenticlovemag \ greenweddingshoes \ brides\marthastewartweddings\theweddingbliss \ weddingdressesofficial \ elopementlove \ purewowweddings \ heywildweddings \ theweddingbliss
that the feature in Green Wedding Shoes would not only hit "best inspo of the week", but also be proclaimed as one of the most popular posts in their instagram history,
that it would continue to inspire the stories of other couples, just like a forest ceremony on instagram inspired us months ago.
A sweet piece of the story from Katherine:  Having the wedding in Torch Lake, Michigan helped make that very easy for us as it's a very special place for both of us. I have been going there for 30 years as my grandparents have a place up there, which I have always referred to as "my heaven on earth." It's my happy place, and it's my family's happy place. When I first brought Norman up to Michigan it was the most perfect trip, the 2nd time we went to Michigan he asked my dad and brothers for my hand in marriage, the 3rd time we were up there we got married.
Cheers to a couple whose big dreams made an unforgettable experience for their sixty guests and for us before it made a remarkable splash on instagram.  We will forever be honored to say that we were part of your weekend, Katherine & Norman!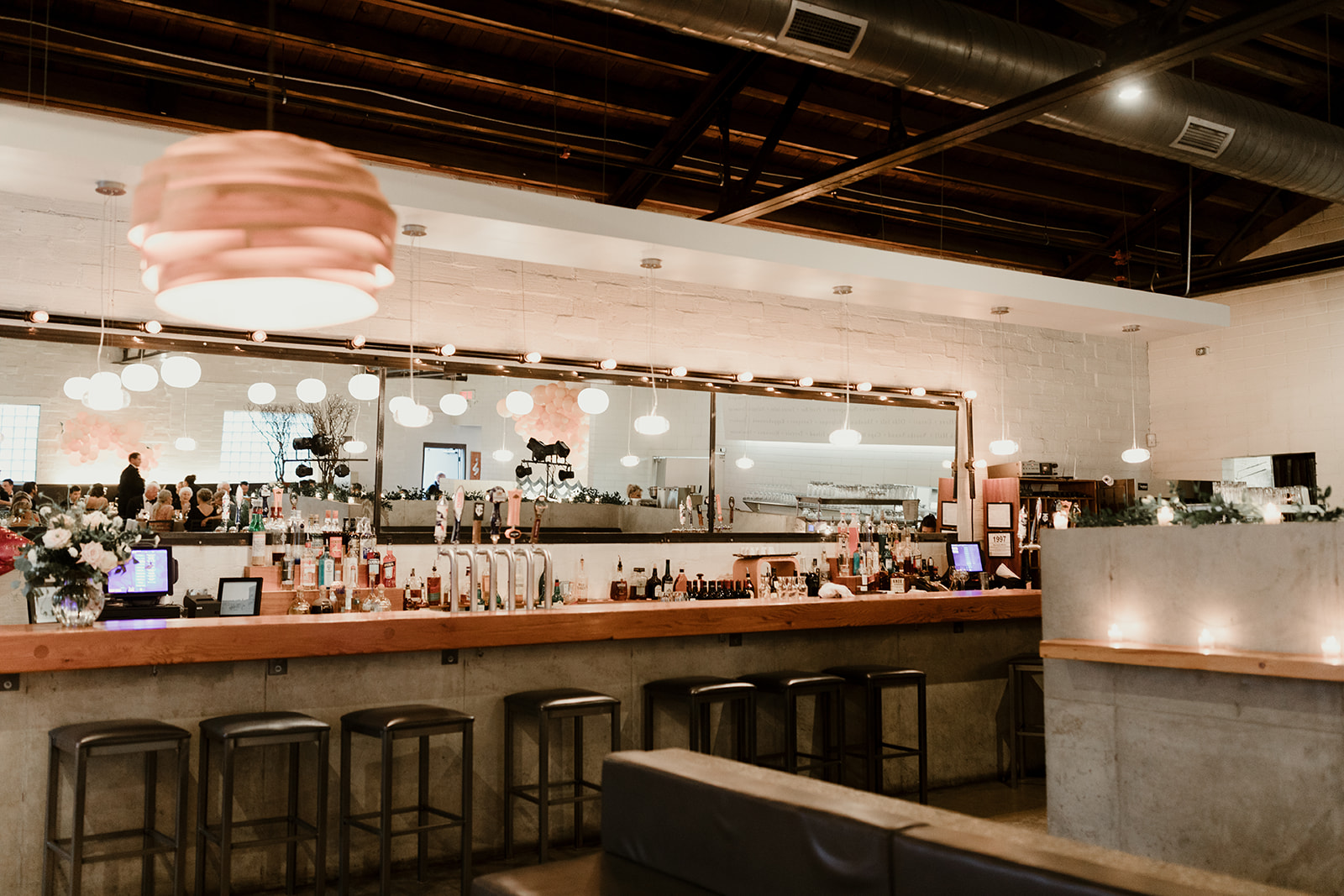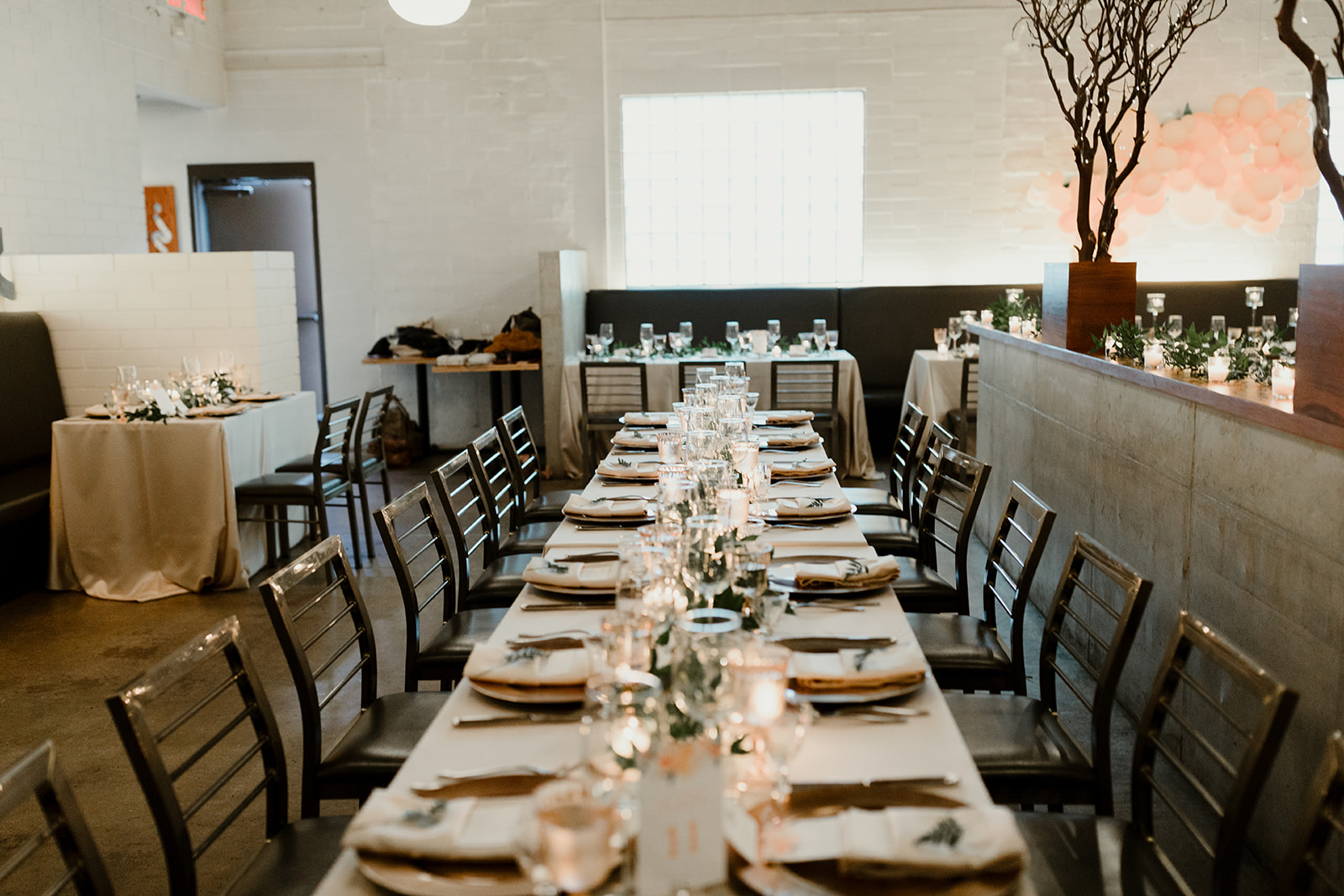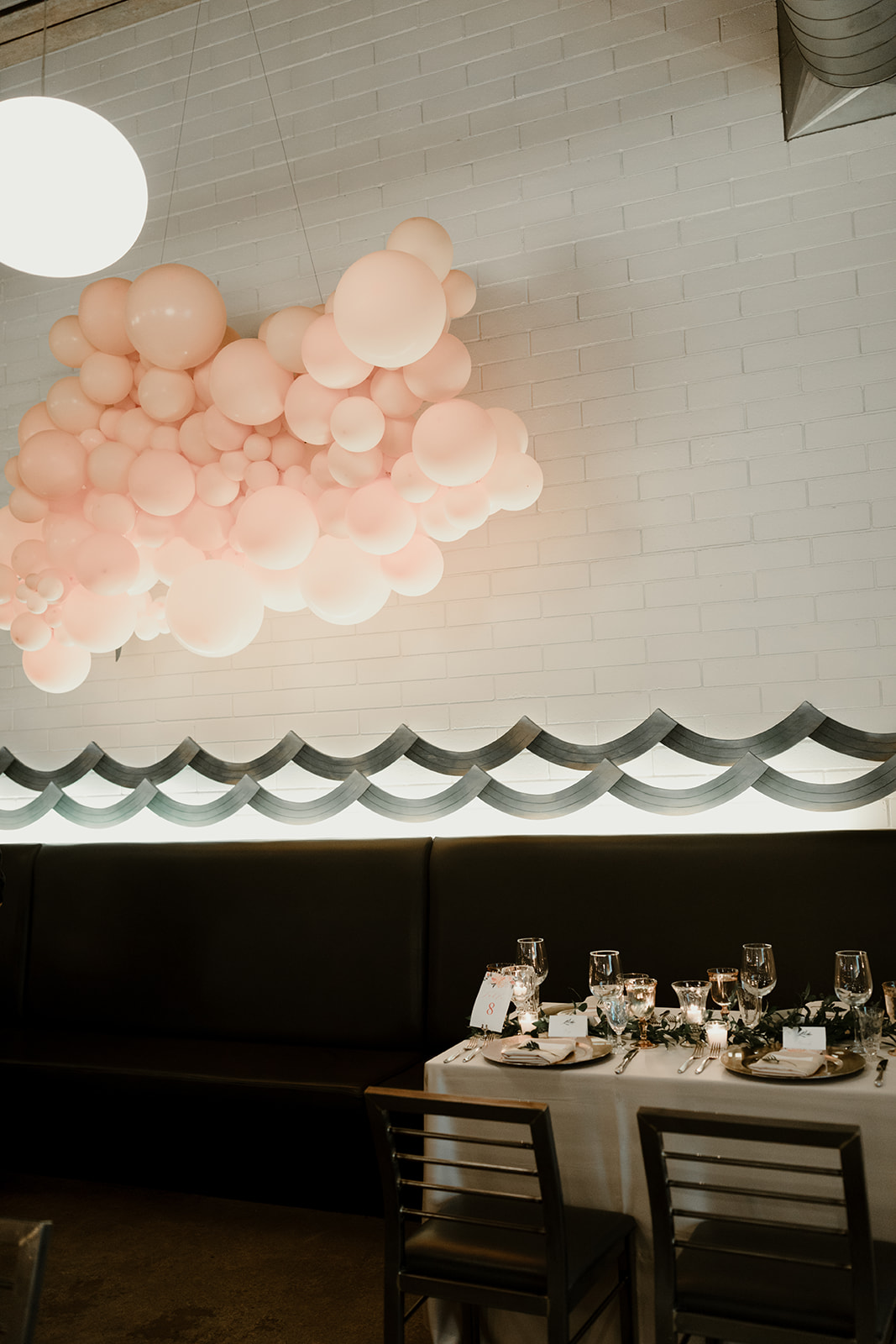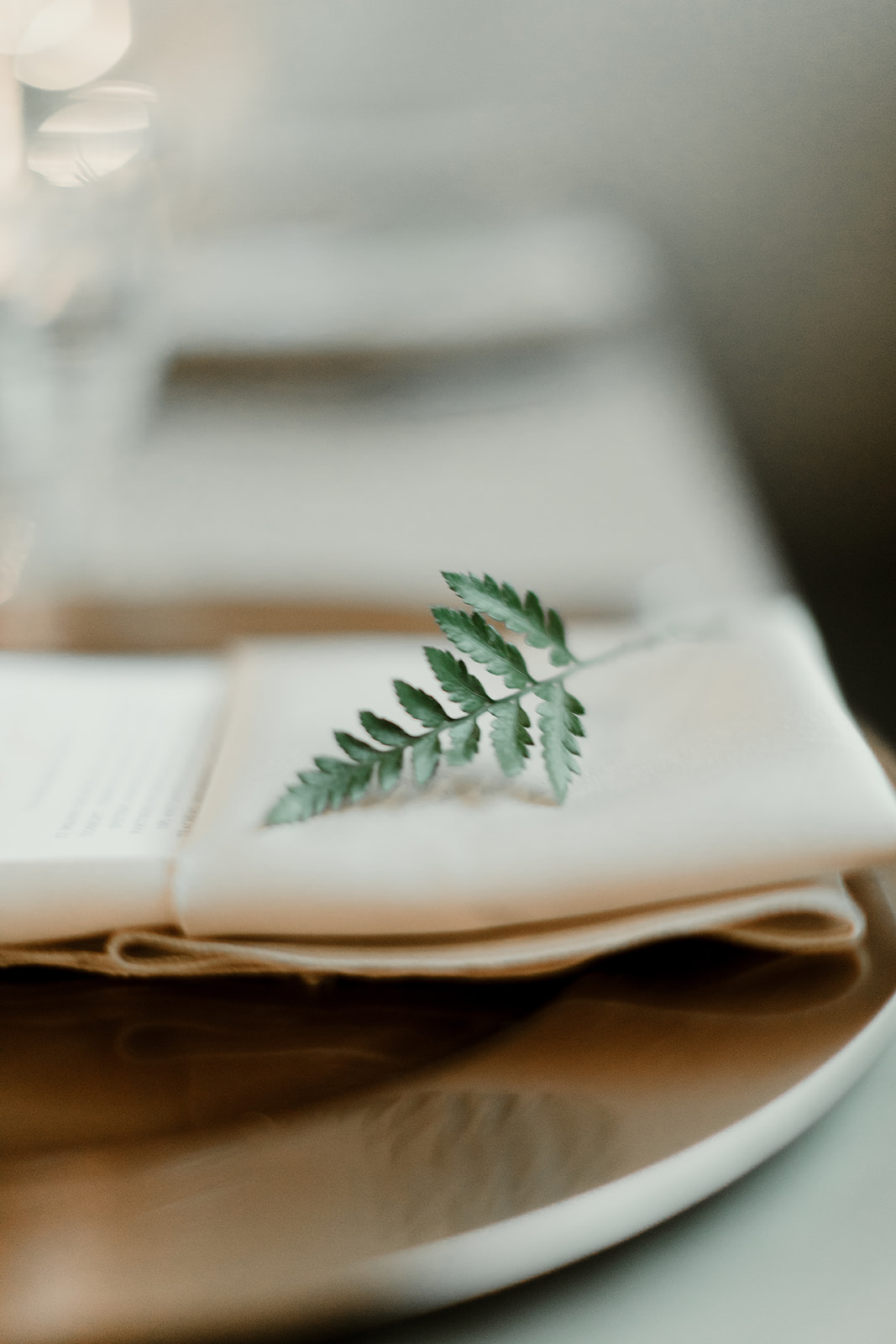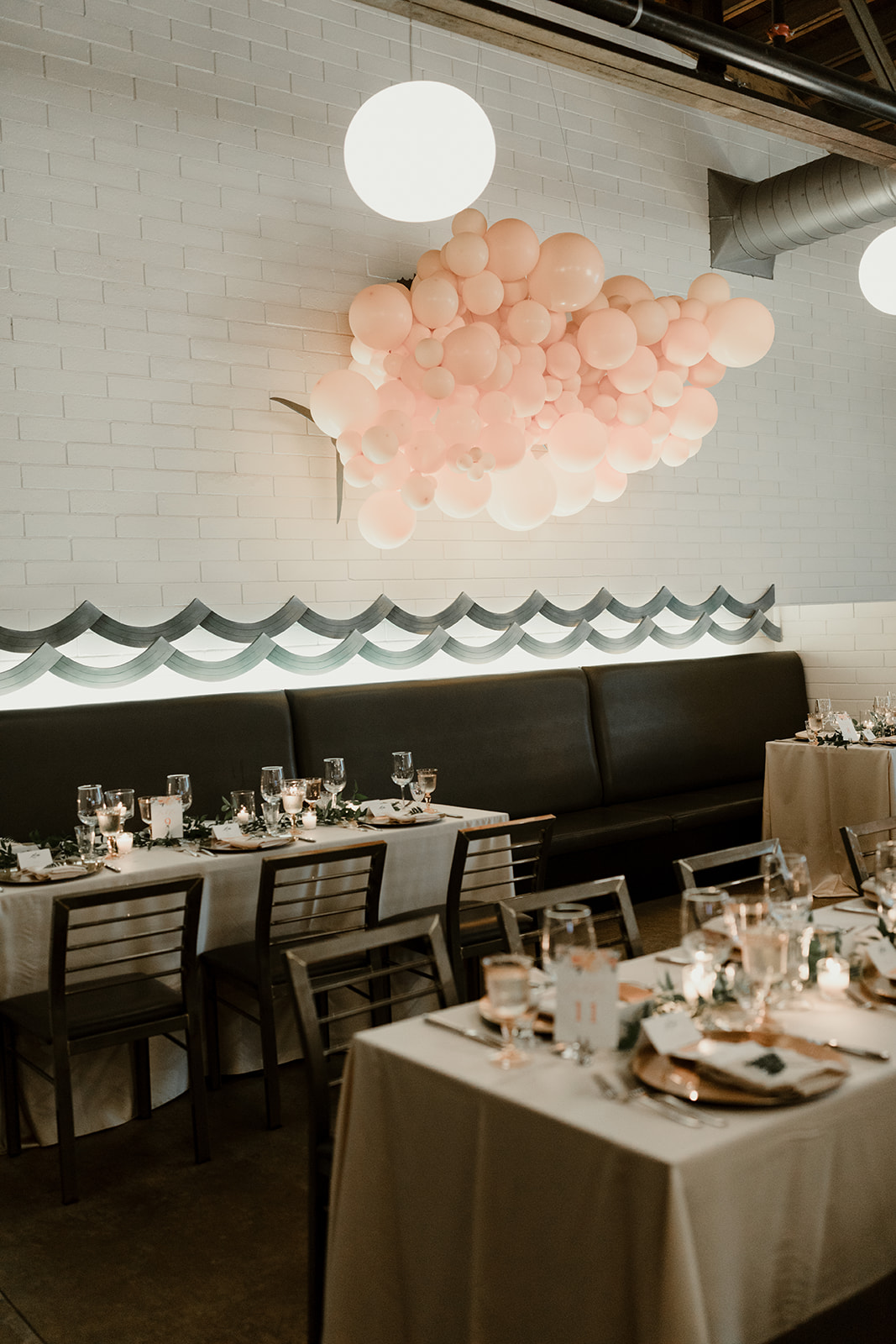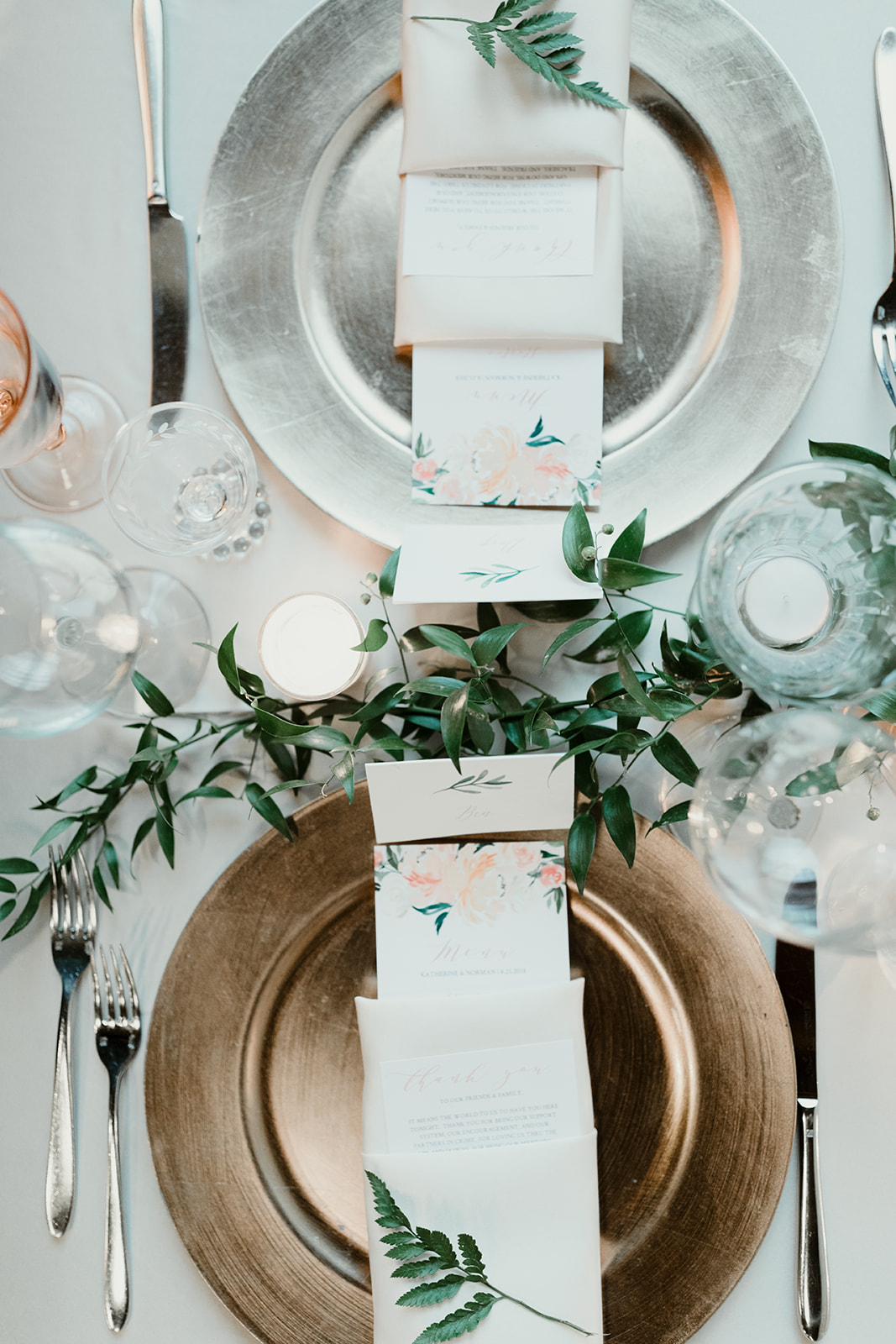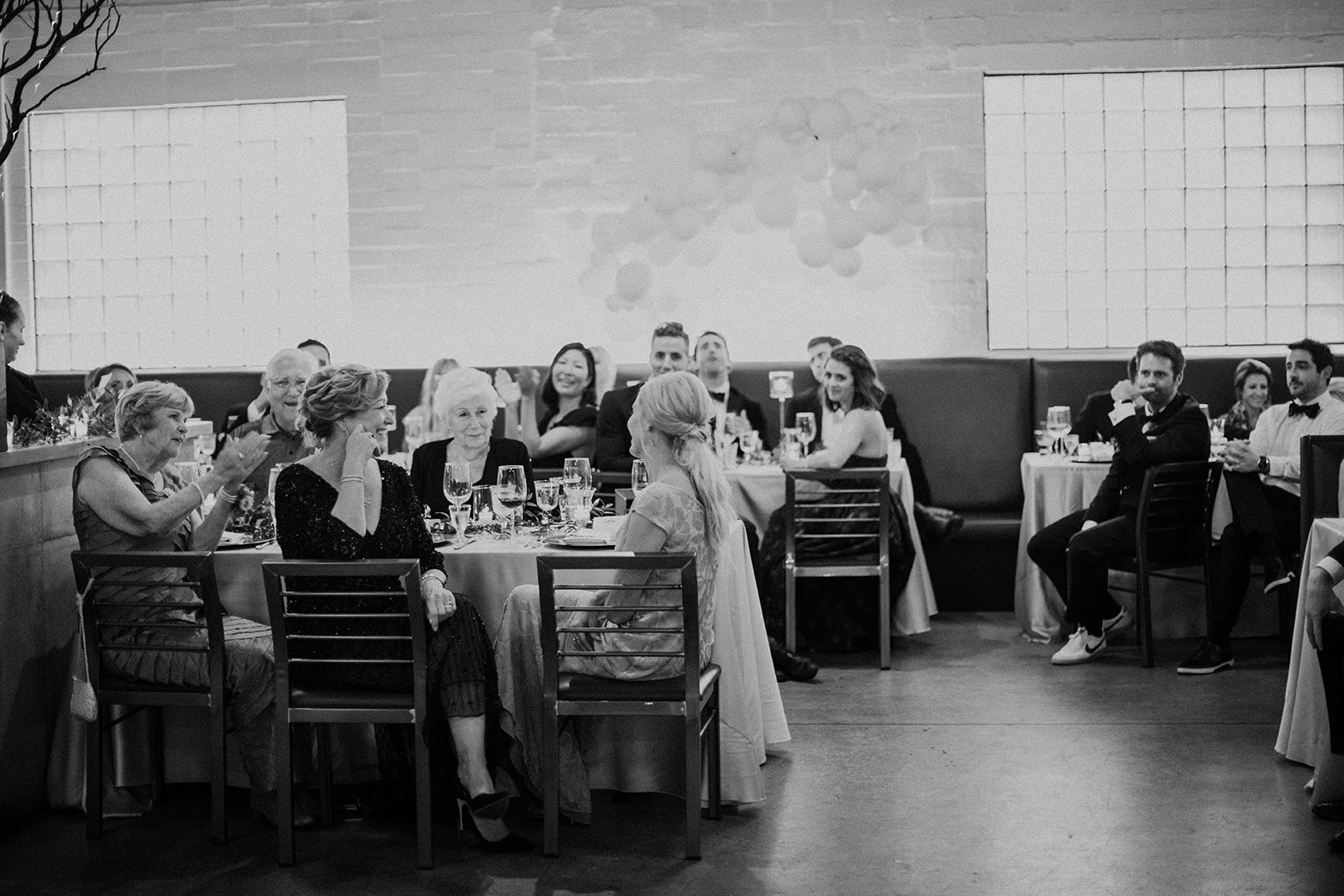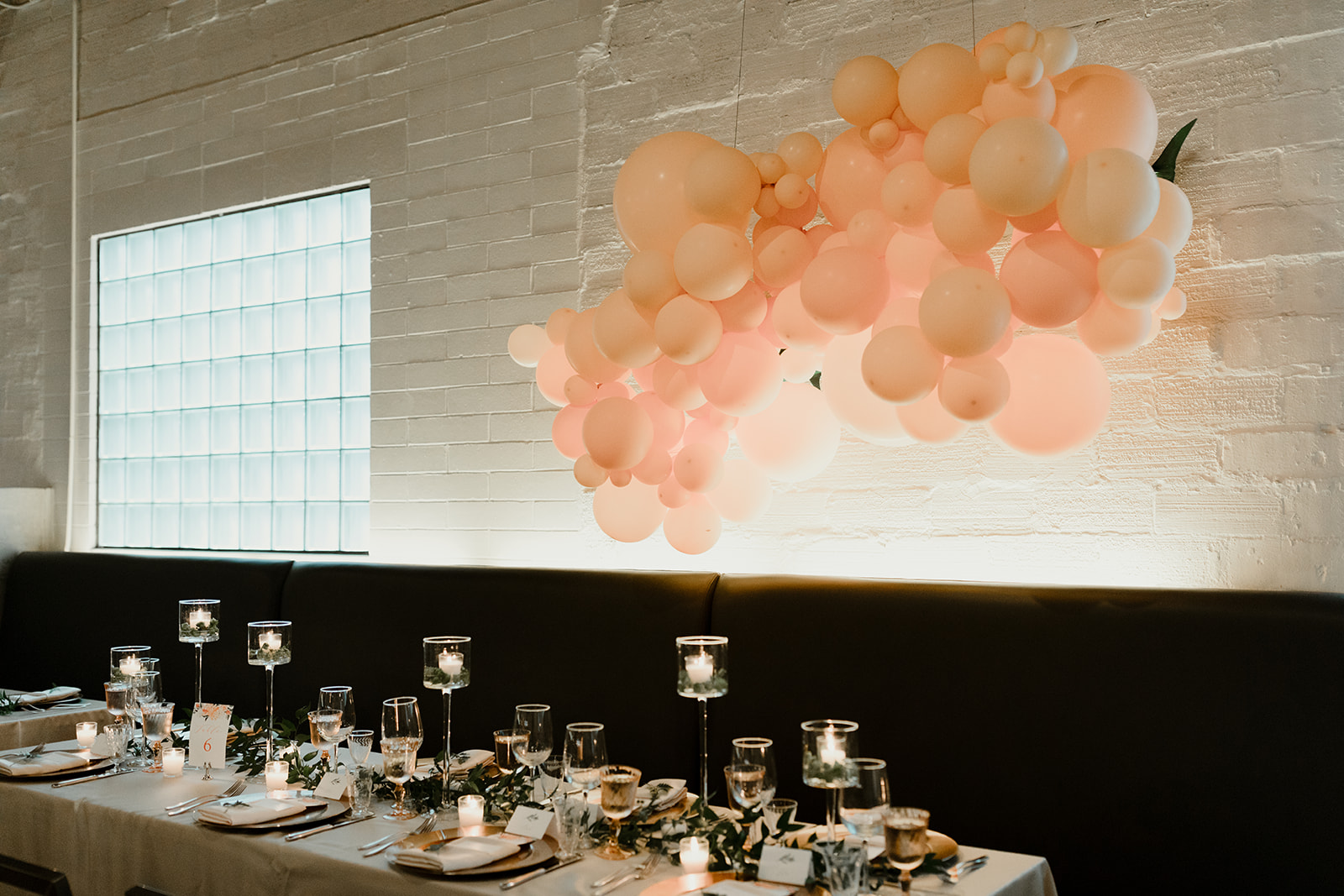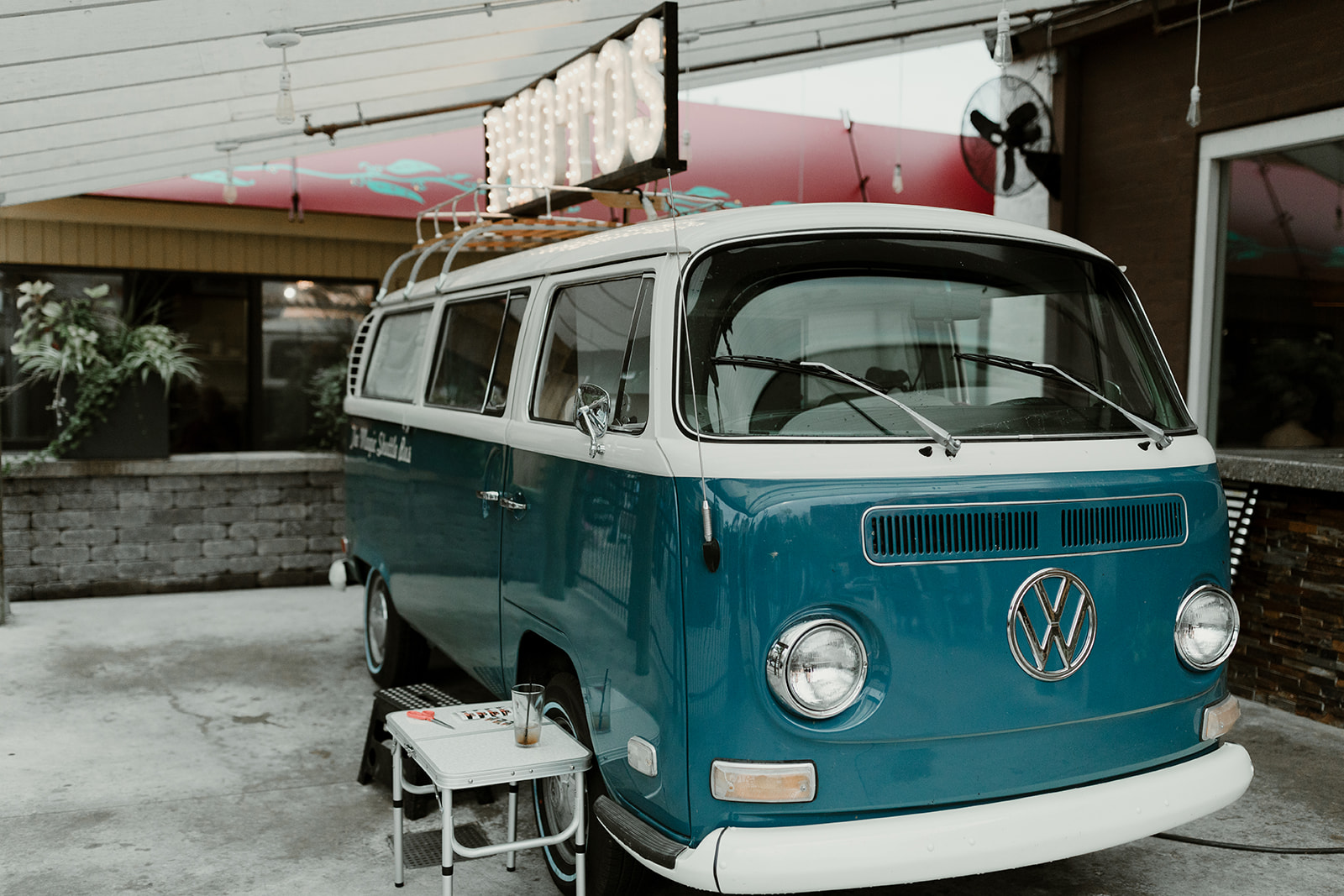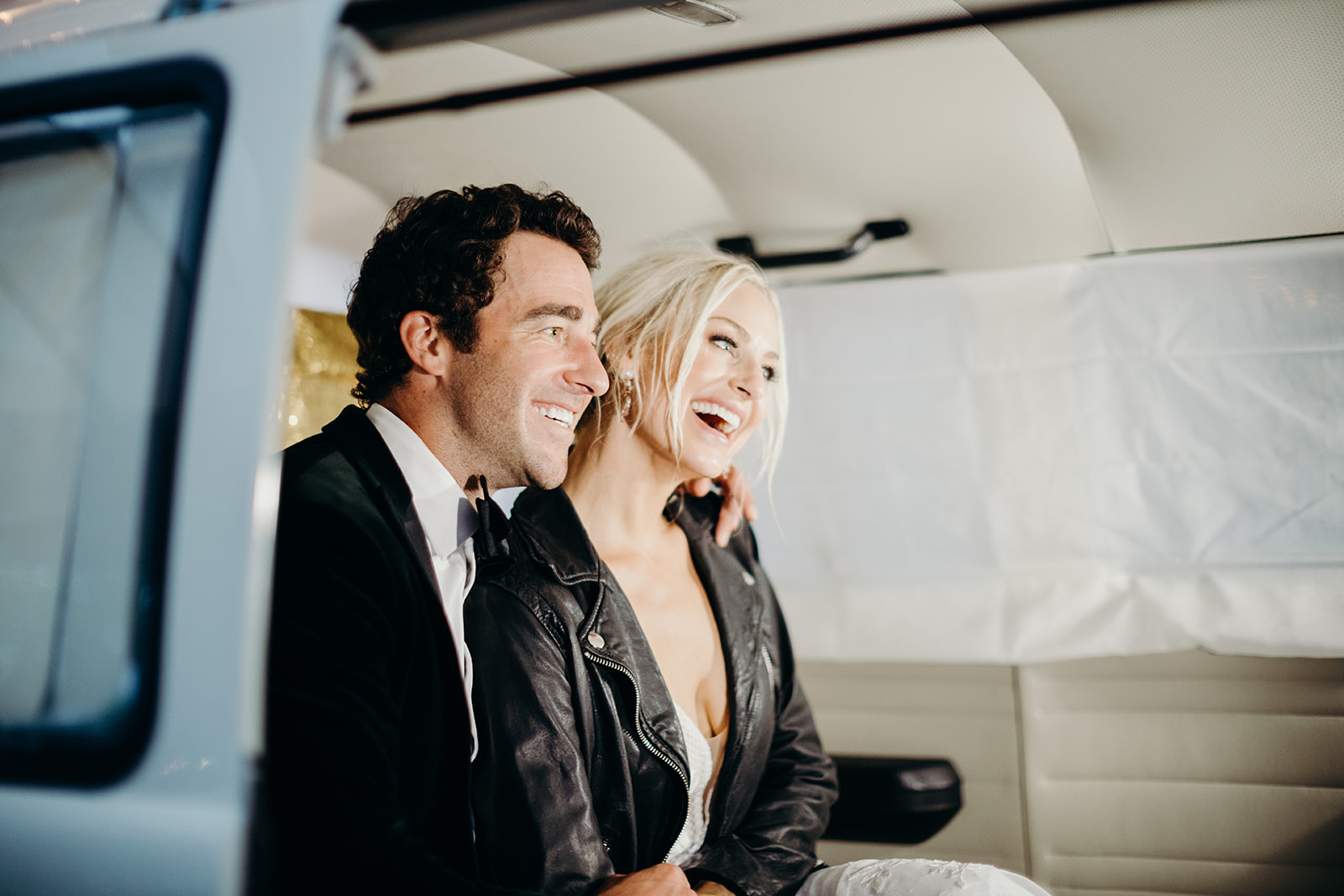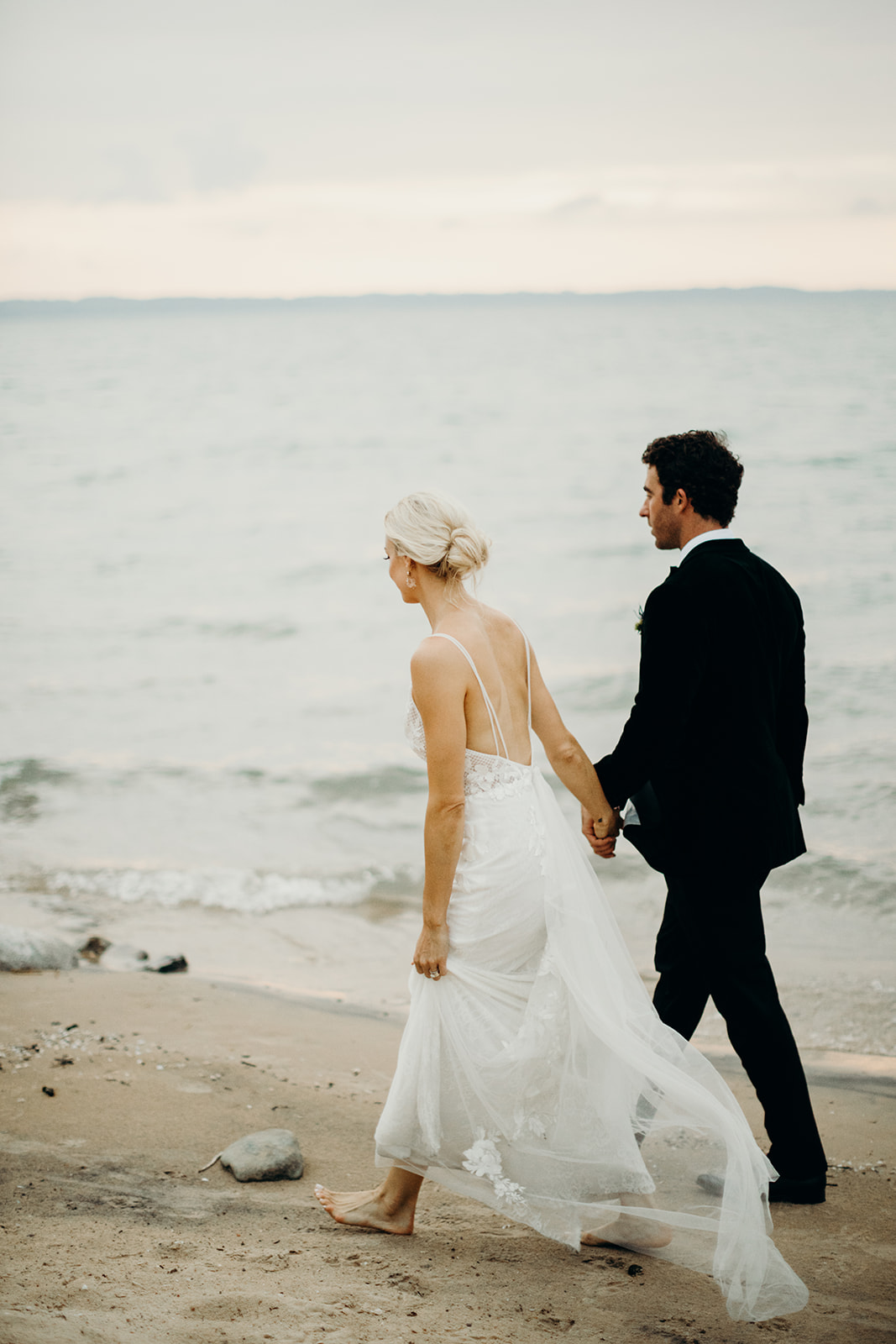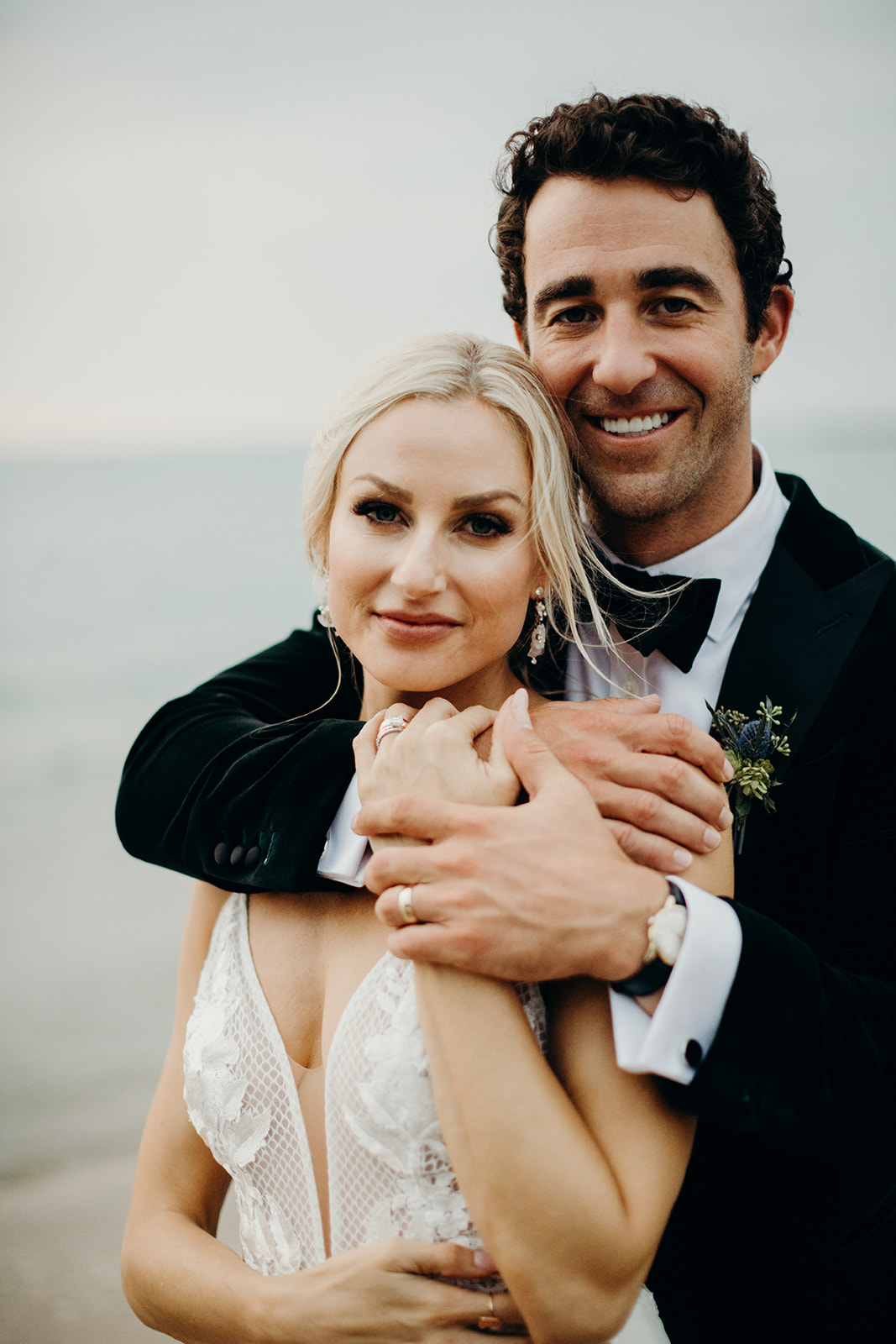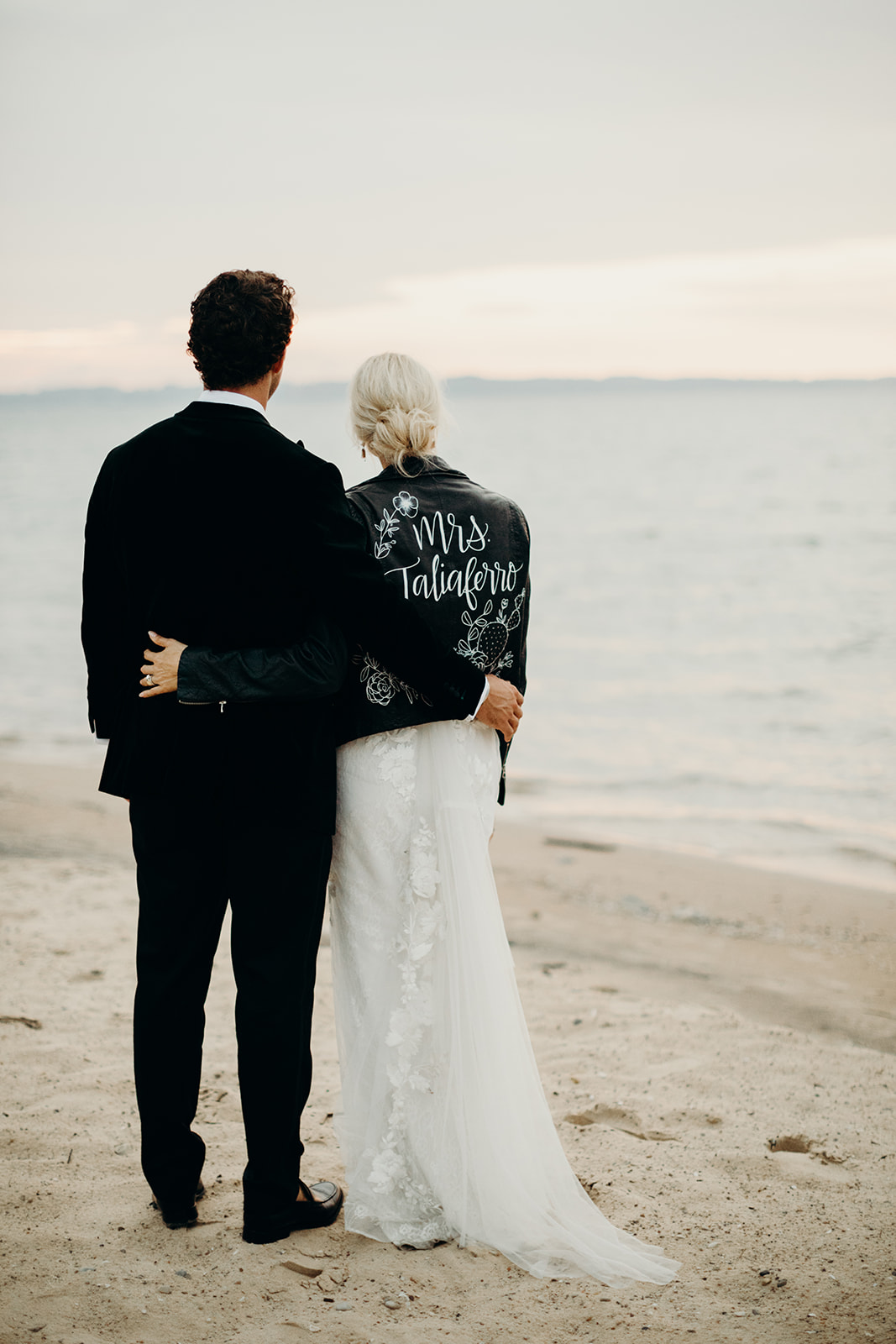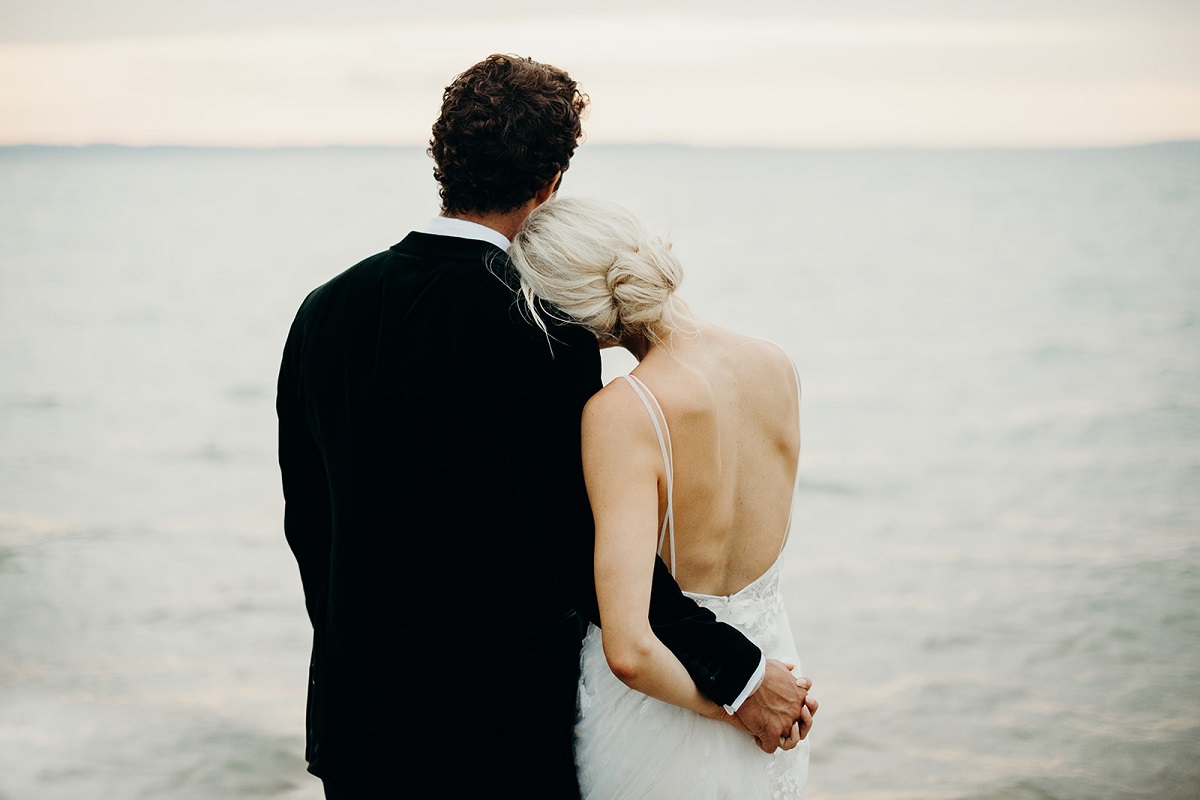 Creative Team Credits
Photography:  Kaley From Kansas
Design & Coordination:  Juniper & Lace Events
Floral & Candle Design:  Amy Kate Designs
Ceremony Venue:  Private Road
Reception Venue:  Siren Hall
Ceremony Music:  Miriam Pico
Reception DJ:  Mr. Music DJs
Balloon Art:  616 Art
Glassware:  Gigi & LaClede
Linens:  Special Occasions
Ceremony Chairs:  Monstrey MacDonald Events
Hair & Makeup:  Bare Esthetics
Ceremony Drape:  Sensational Events
Late Night Pizza:  Chef Charles
Late Night Donuts:  The Flour Pot
Officiant:  Tim Moore (cousin-in-law)
Shuttle Transportation & VW Photobus:  The Magic Shuttle Bus