Katie & John at cherry basket farm
Al fresco on the Farm
The Ceremony
Katie's vision of a crystal chandelier in the ceremony tree and a floral lined aisle made this intimate setting on the farm a perfect fit.  Centered on an old cluster of birch trees between The Loveshack and an adjacent barn shed, we got creative with the seating layout to kick off this soiree in memorable style.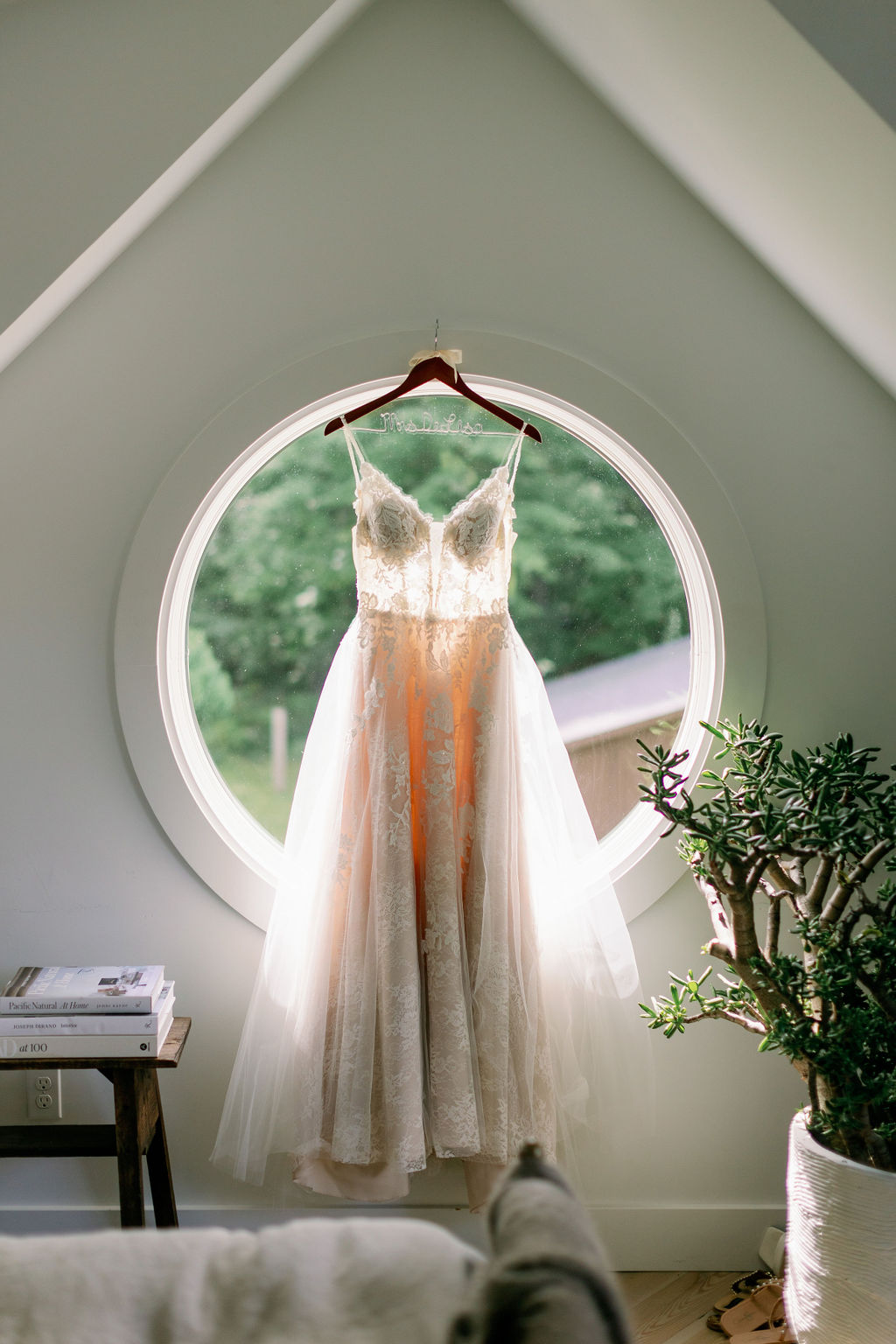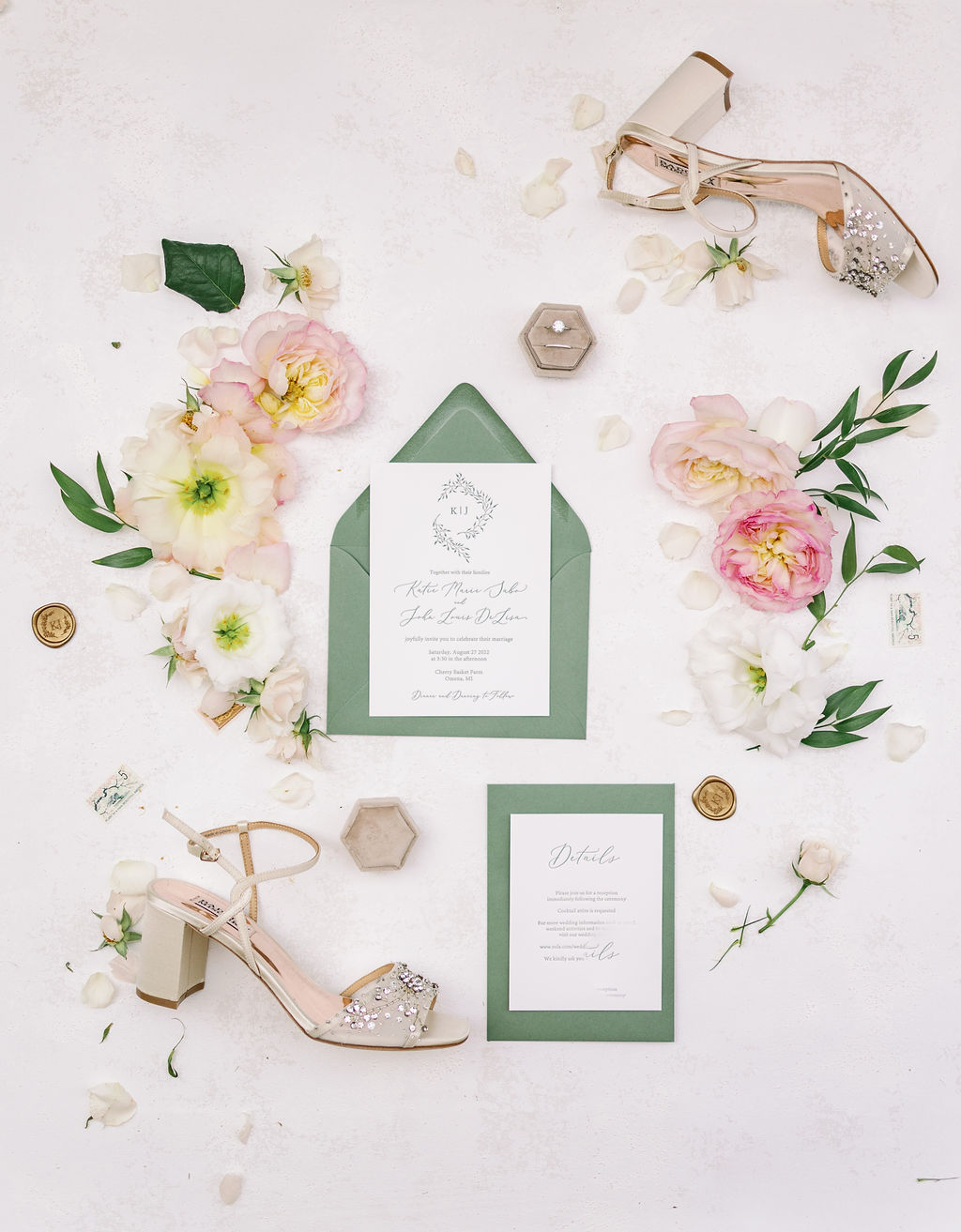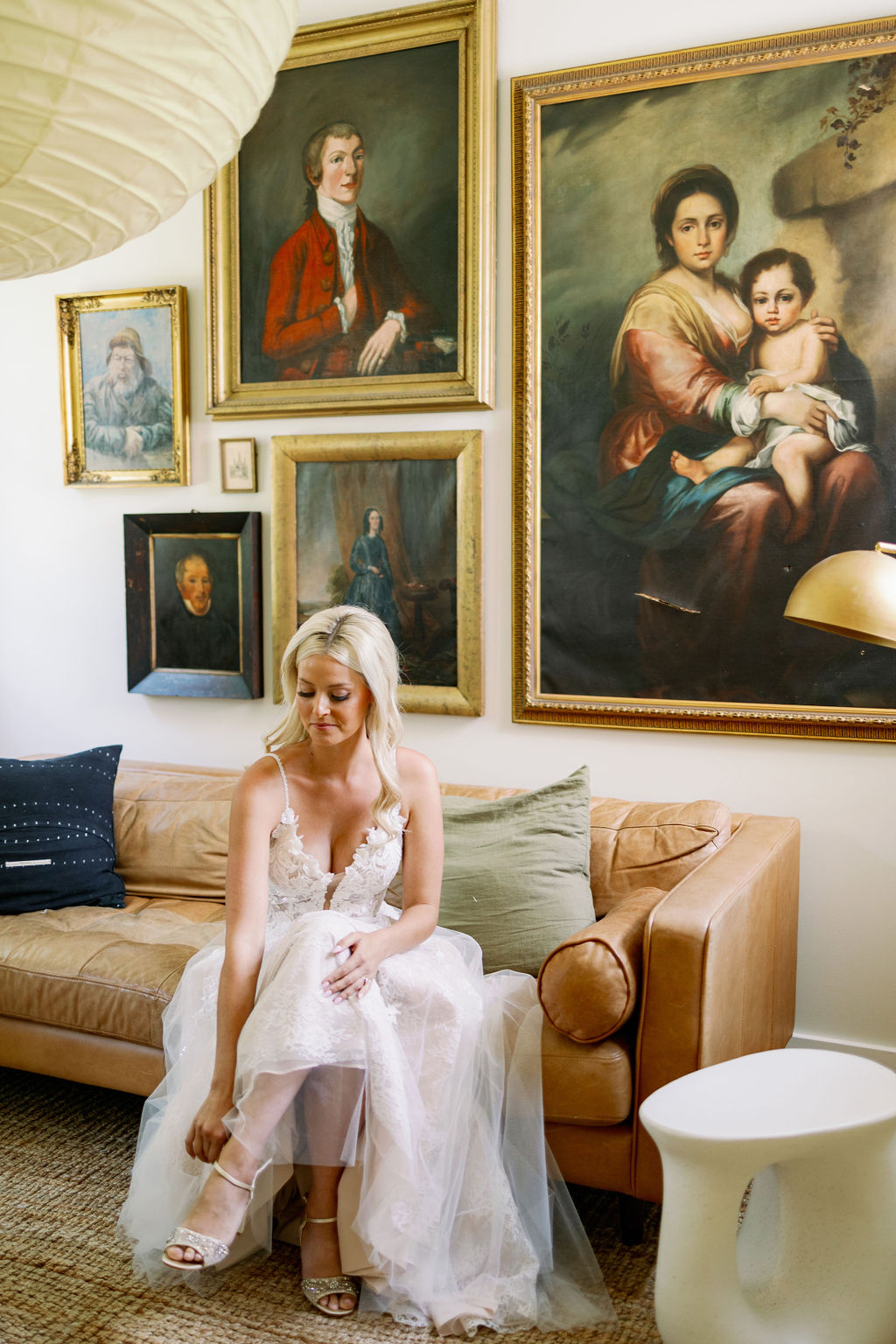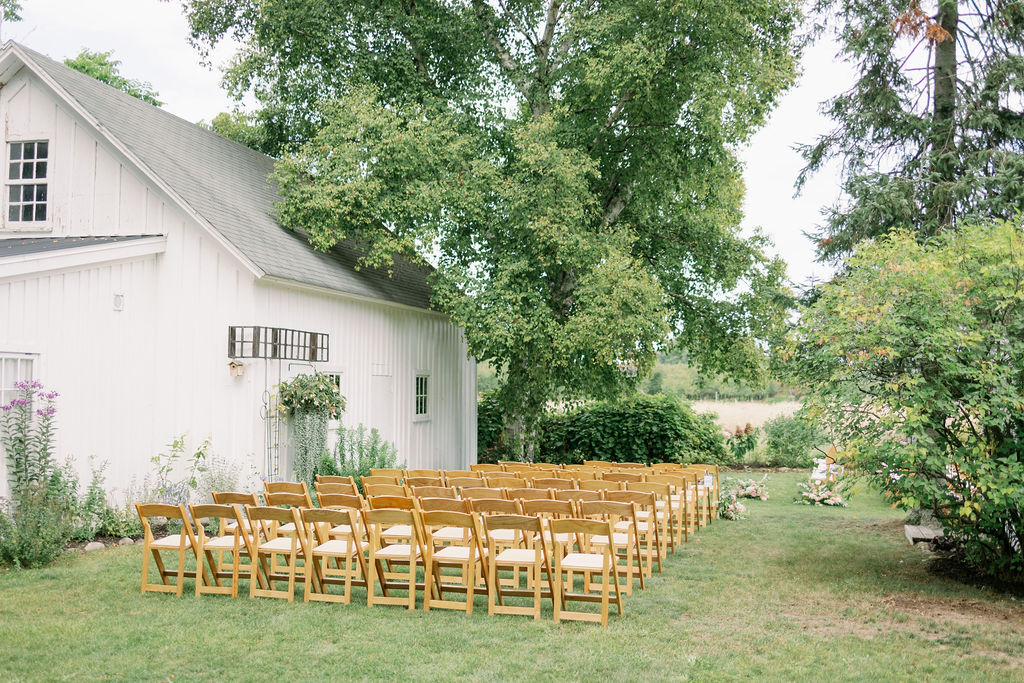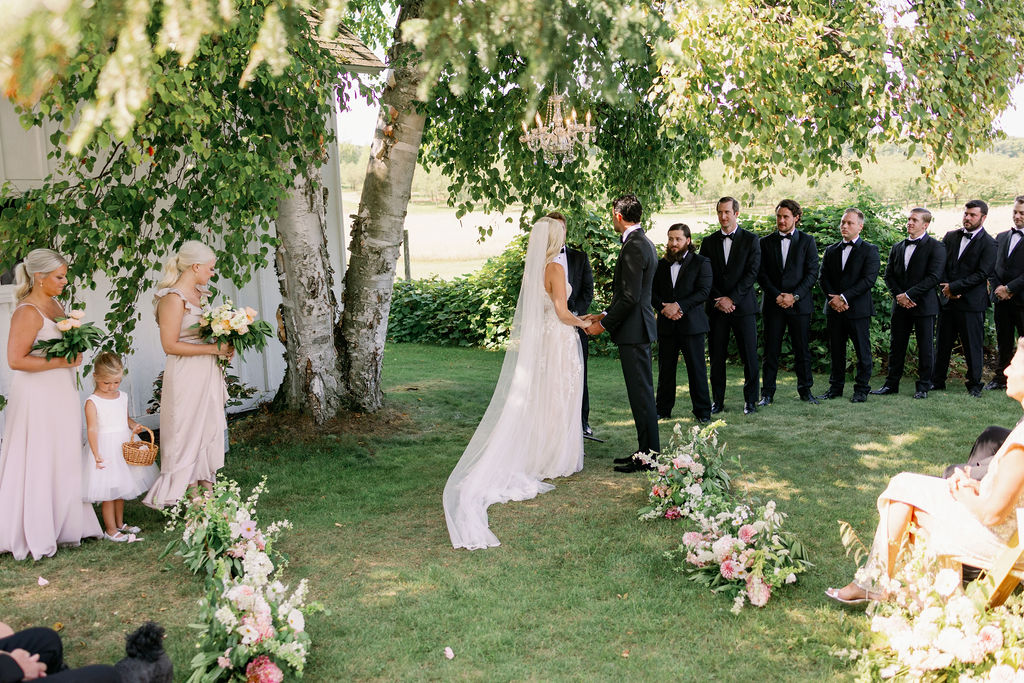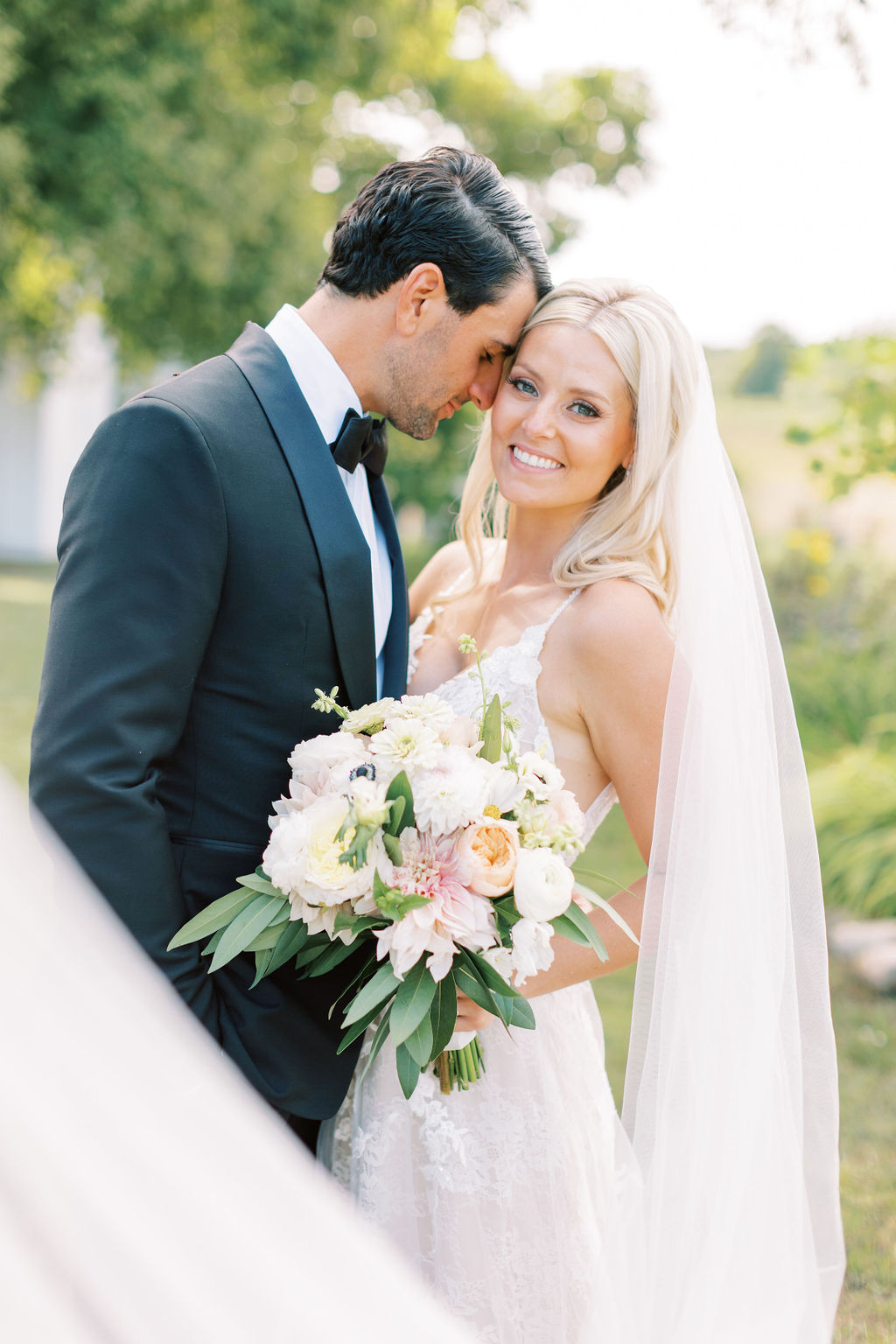 Cocktails in the field
Cocktail hour was held in the field lawn next to Cherry Basket's main barn.  We chose a linen that complimented the old stone foundation of the barn, paired it with wooden crossback chairs, and had wine served from the lower barn while guests enjoyed appetizers and lawn games before dinner.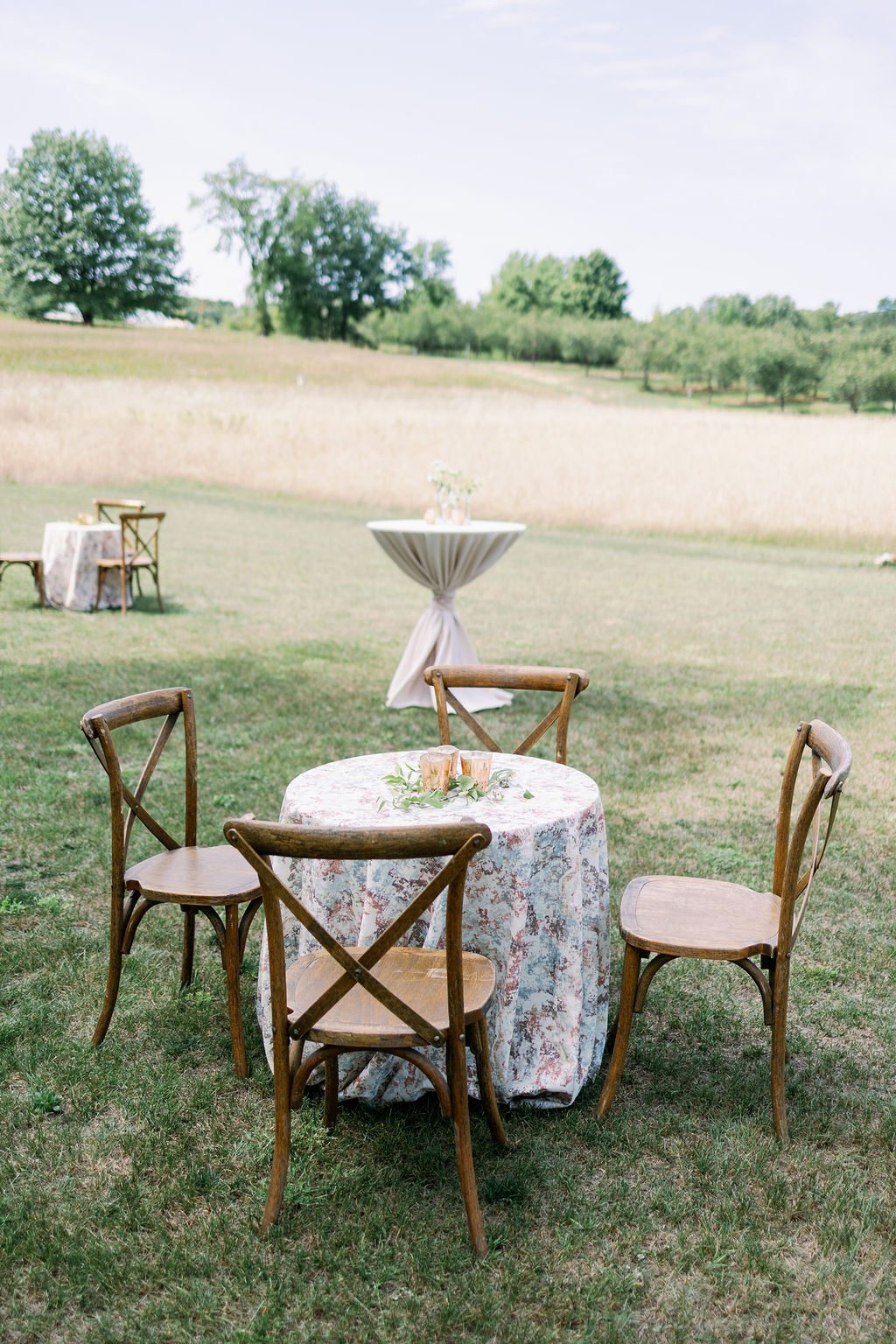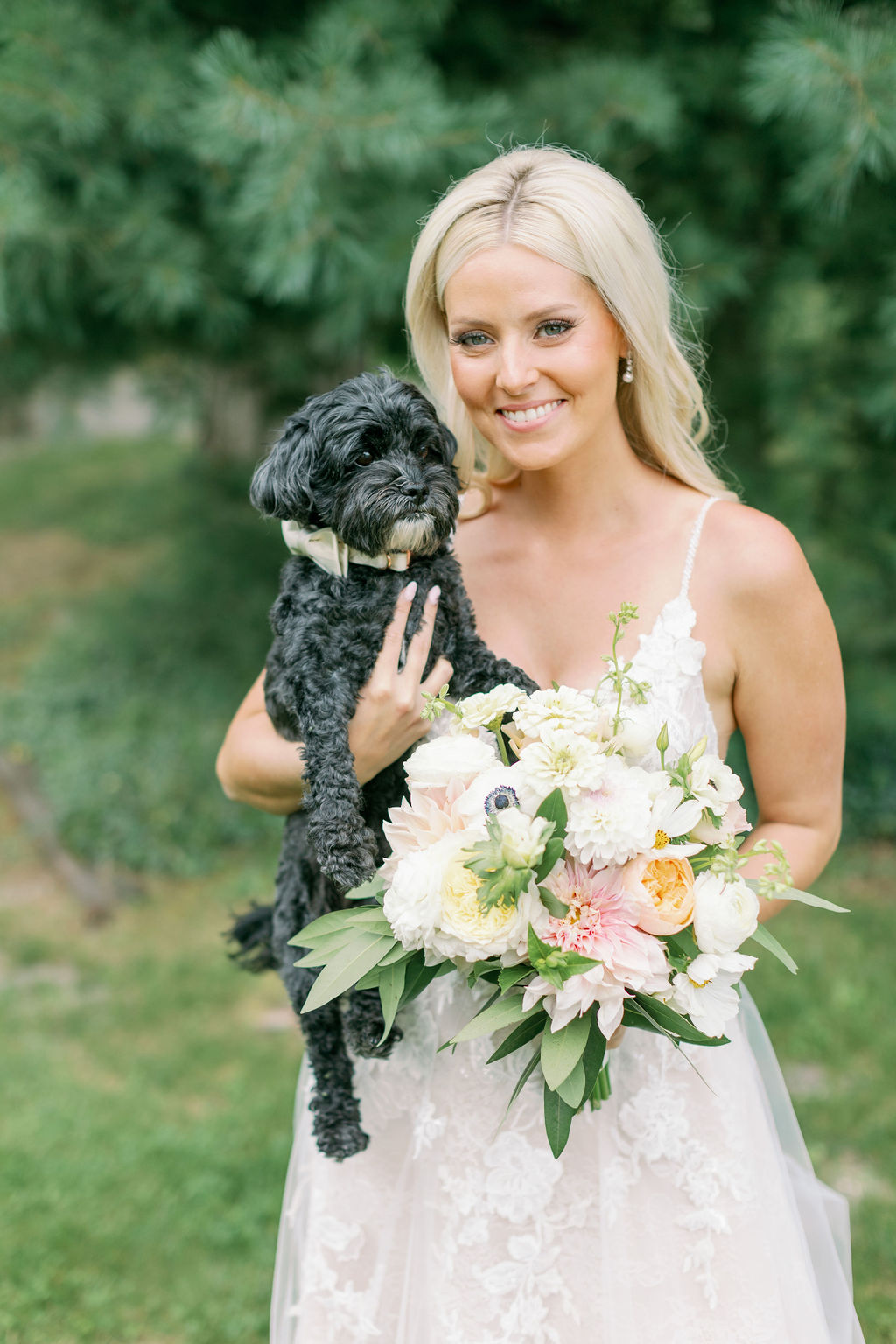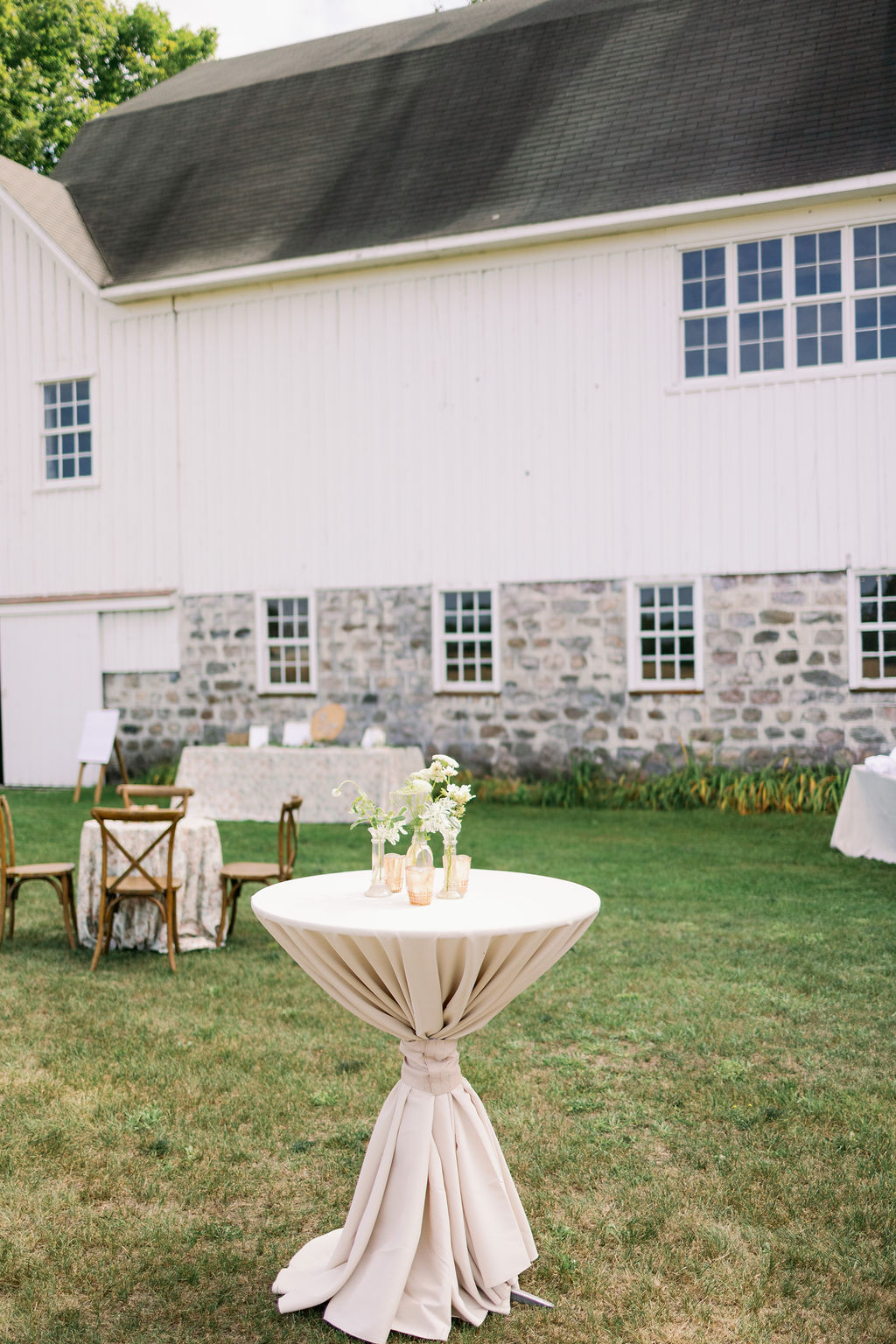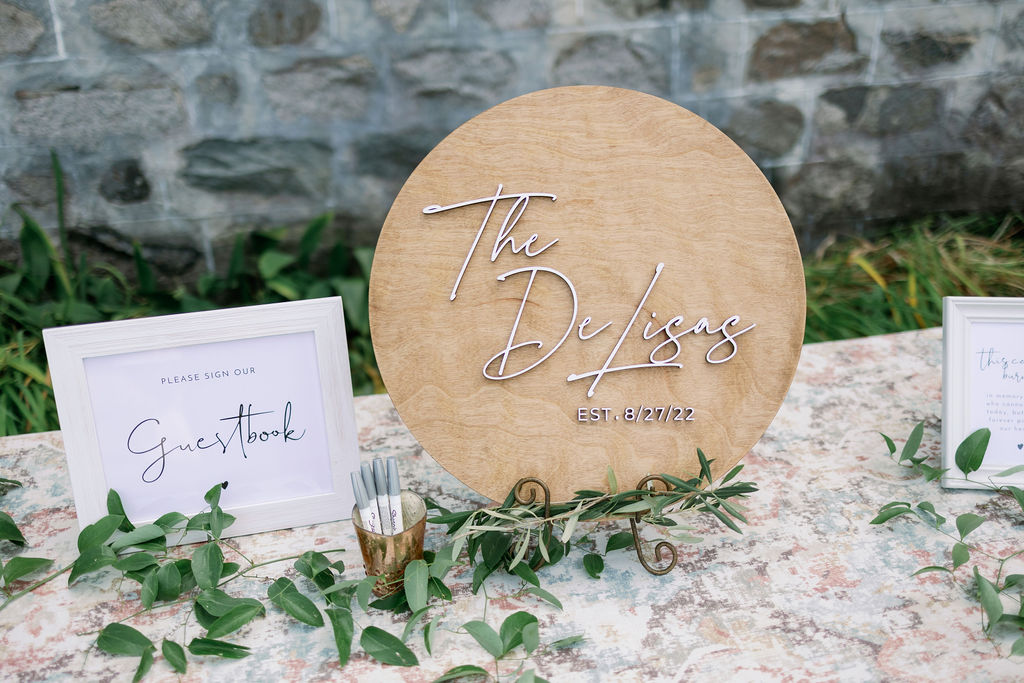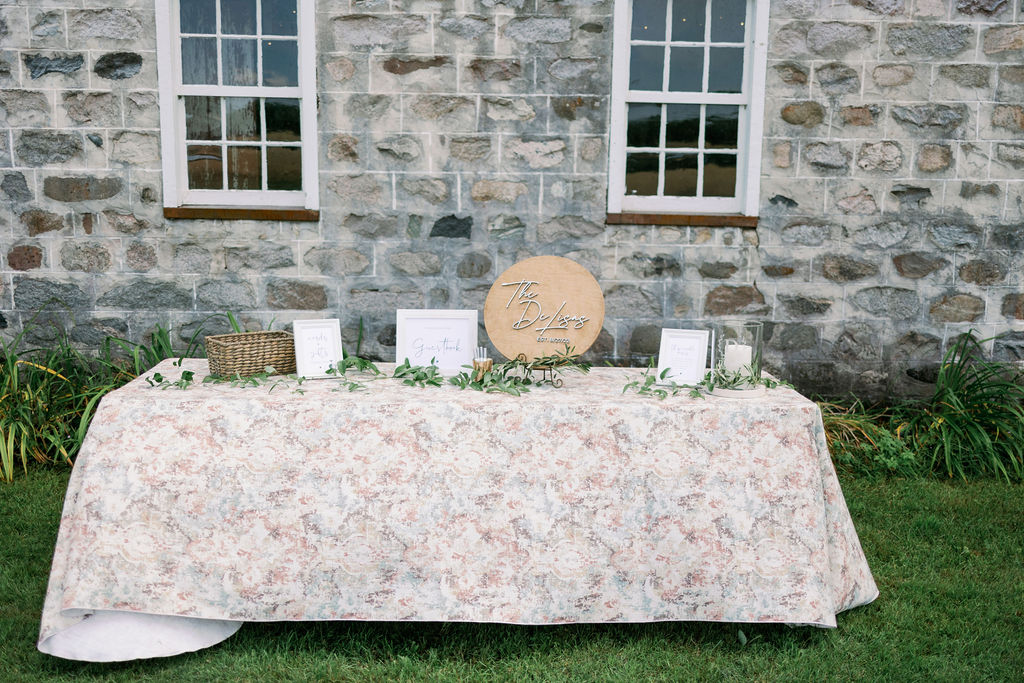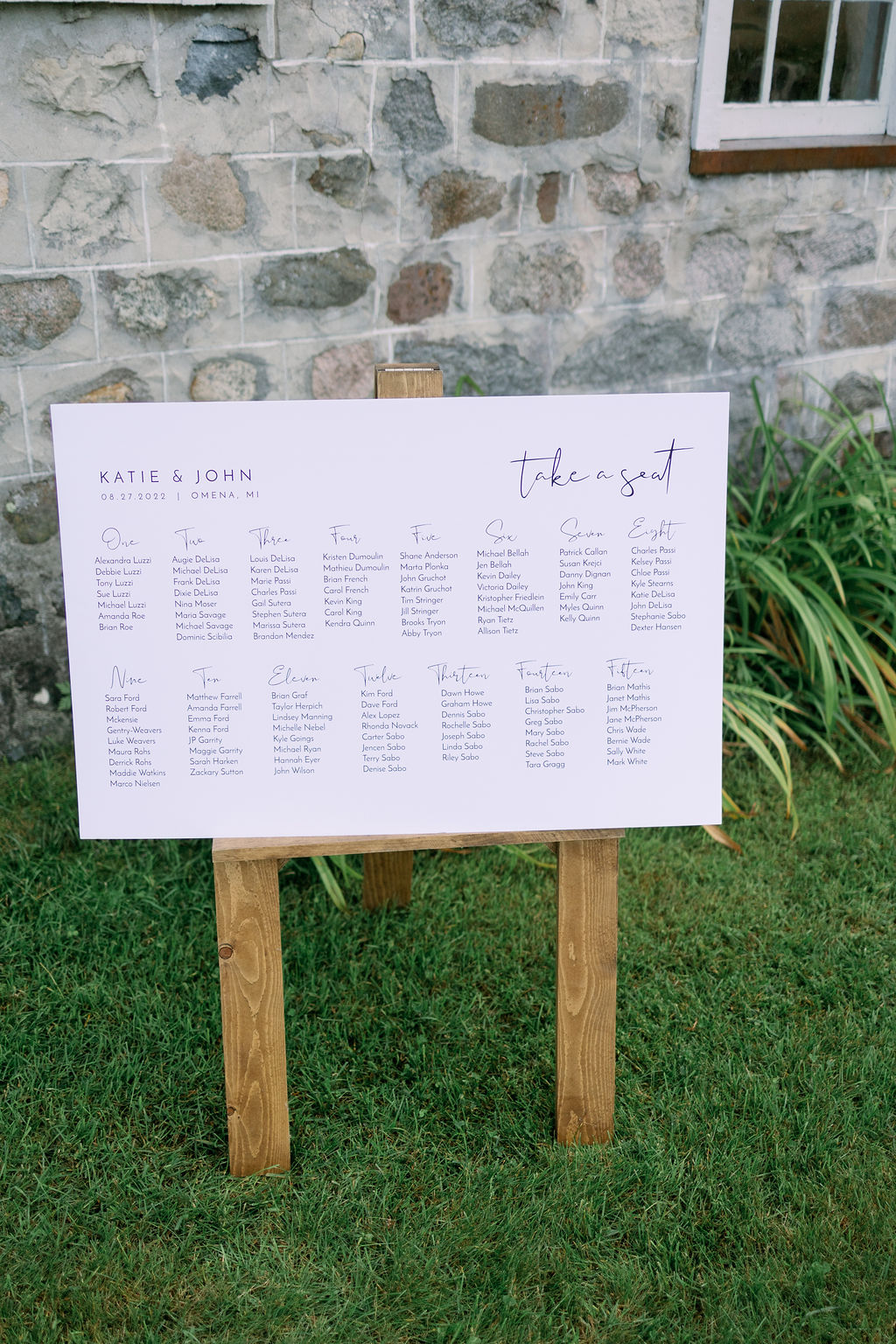 Al fresco dining
Guests dined "Italian style" along one long series of wooden farm tables set for 116 guests.  We set the table up long the driveway in front of one of the farm kitchen and it extended to the forest edge.  Candlelight on the table and bistro lights overhead gave a warm glow at dinner's end when Katie & John had their first dance under the towering tree on the front lawn.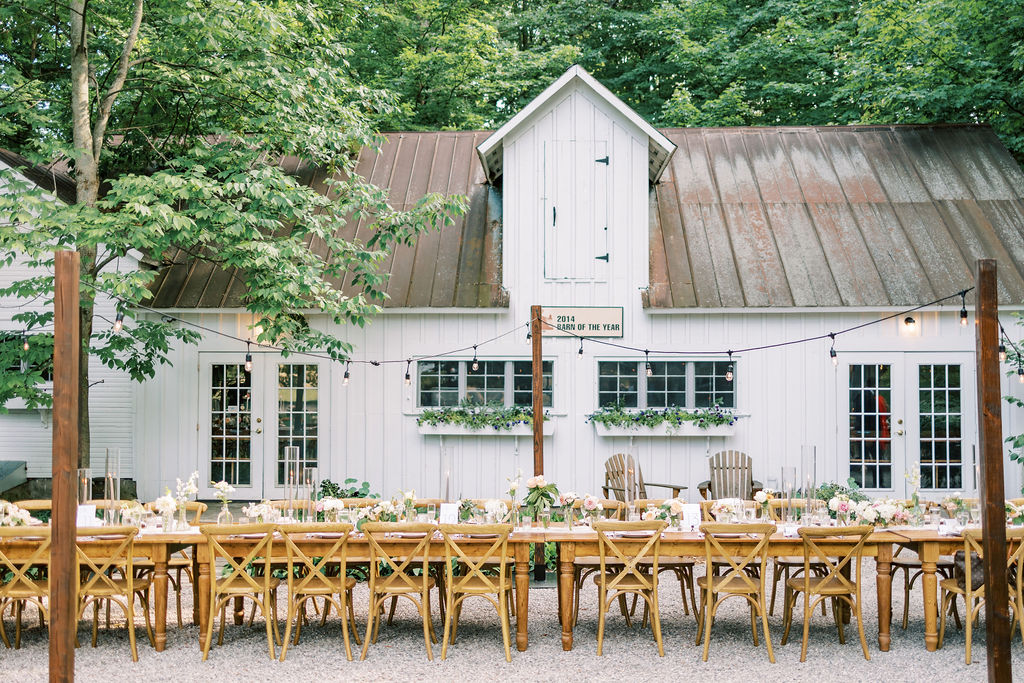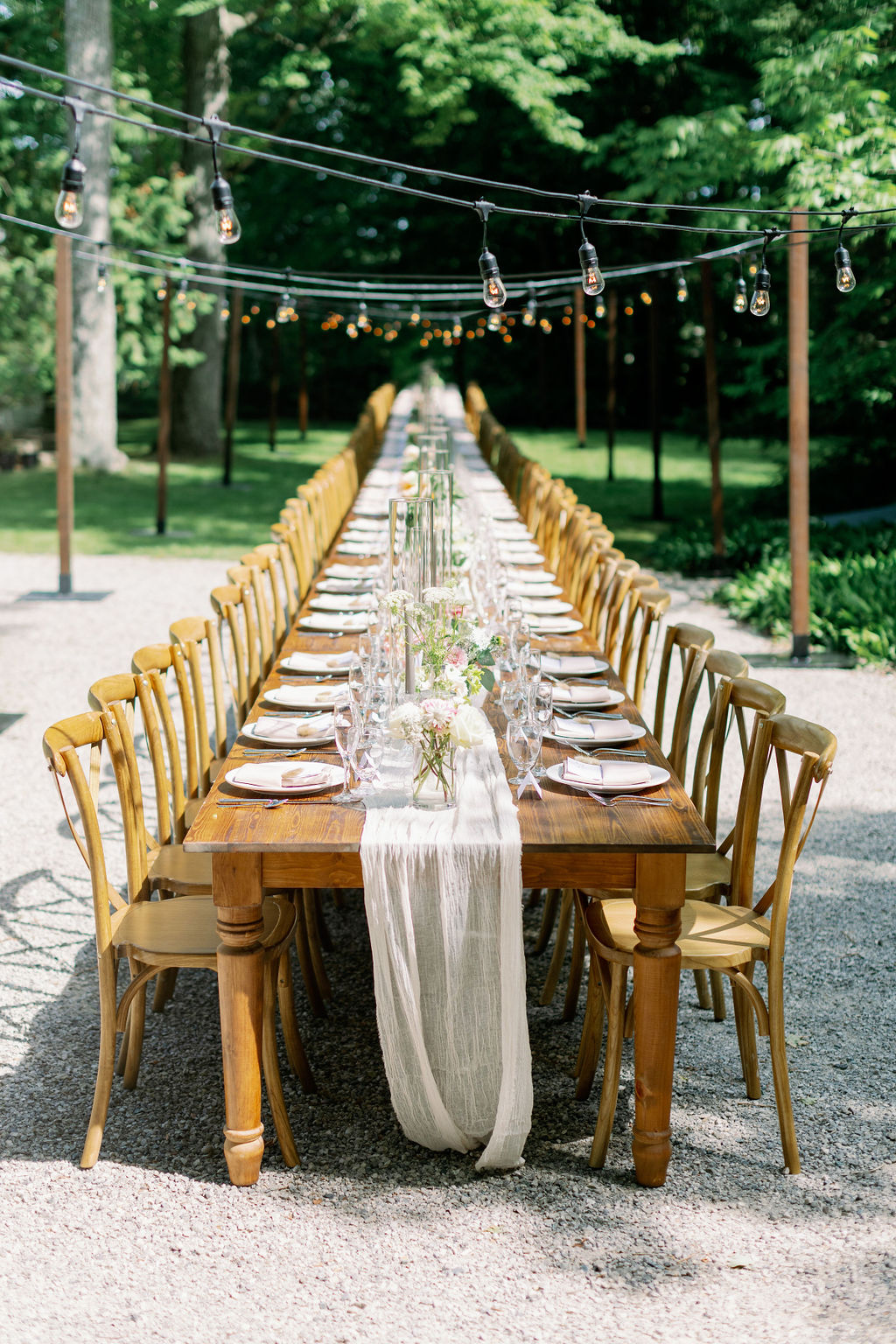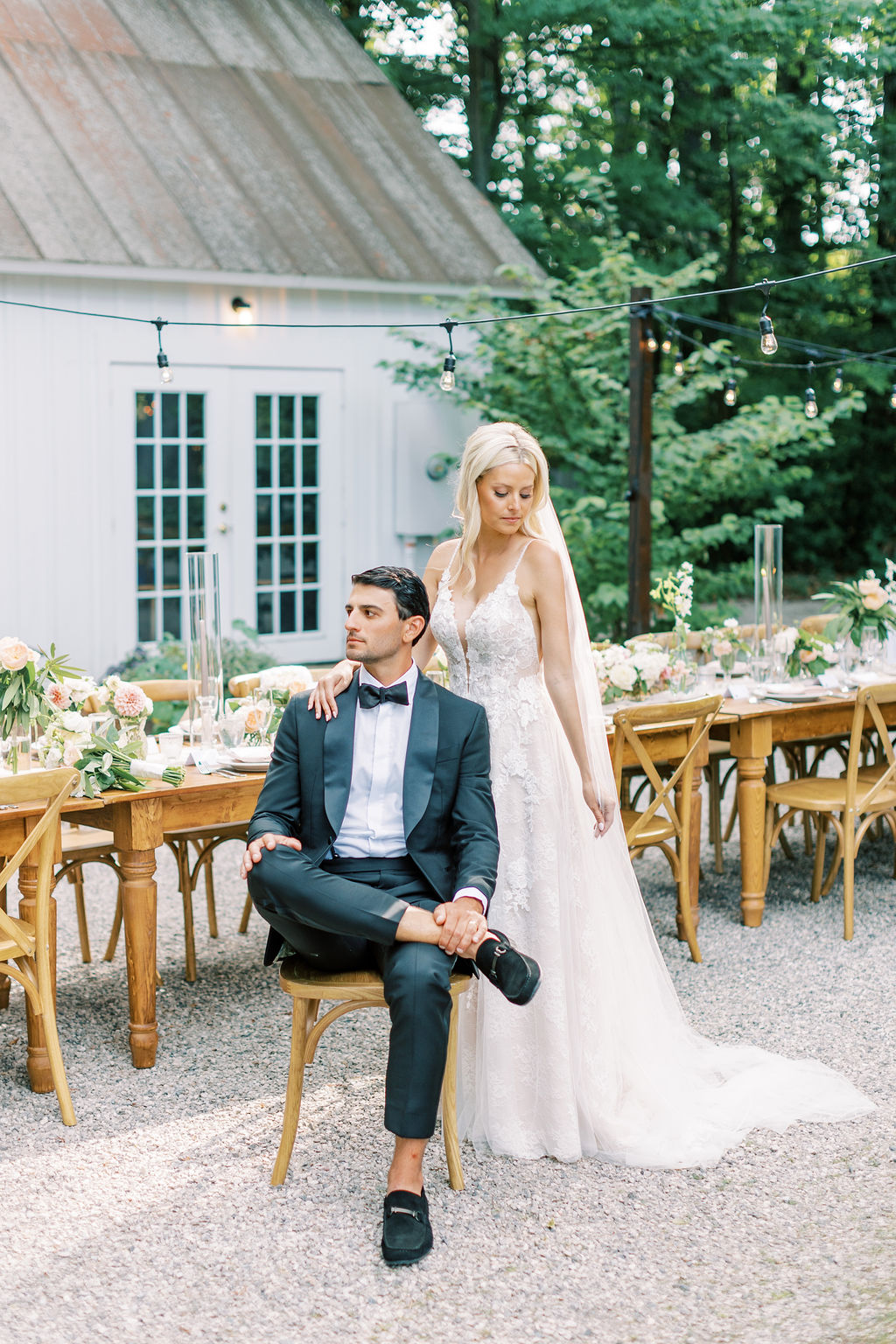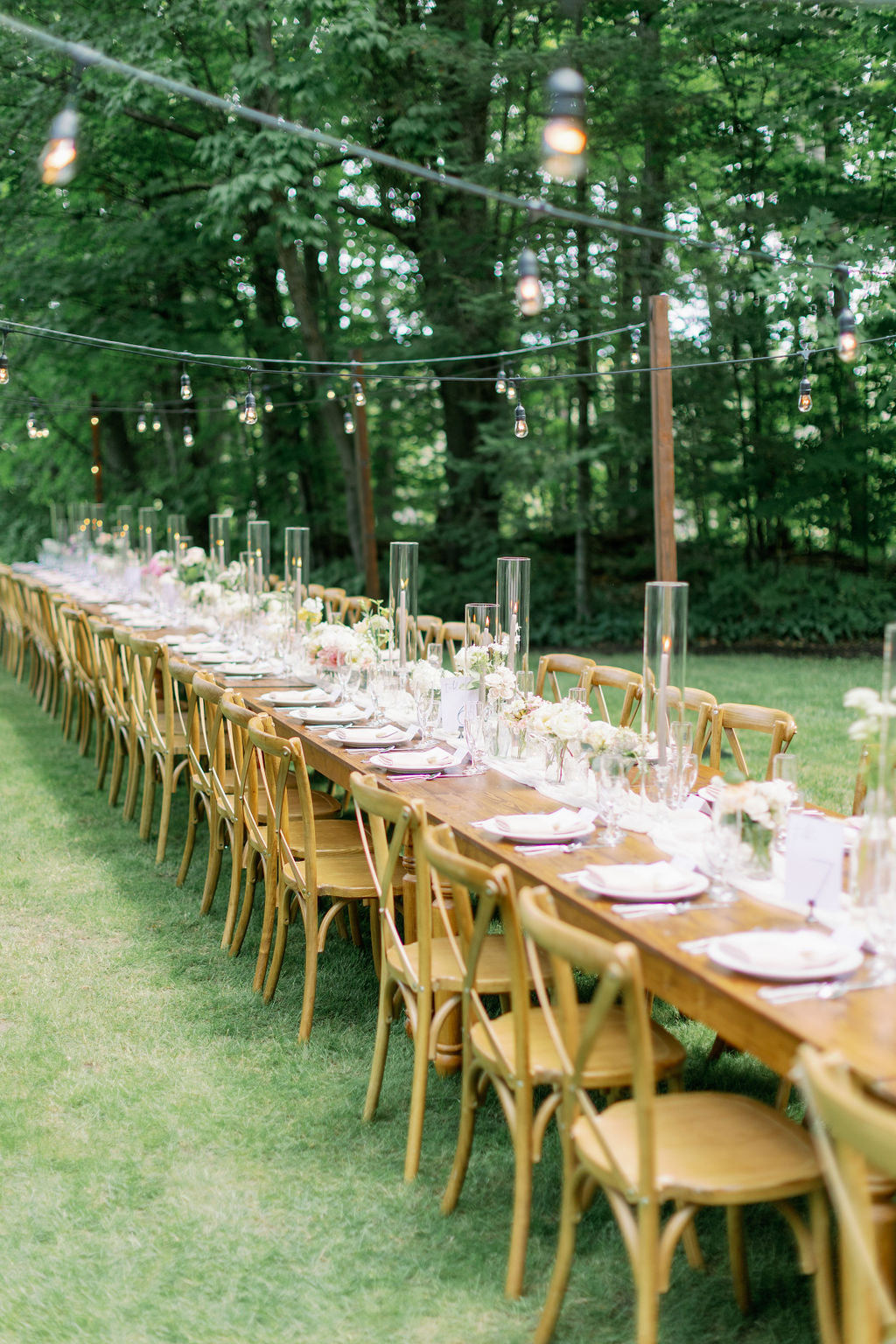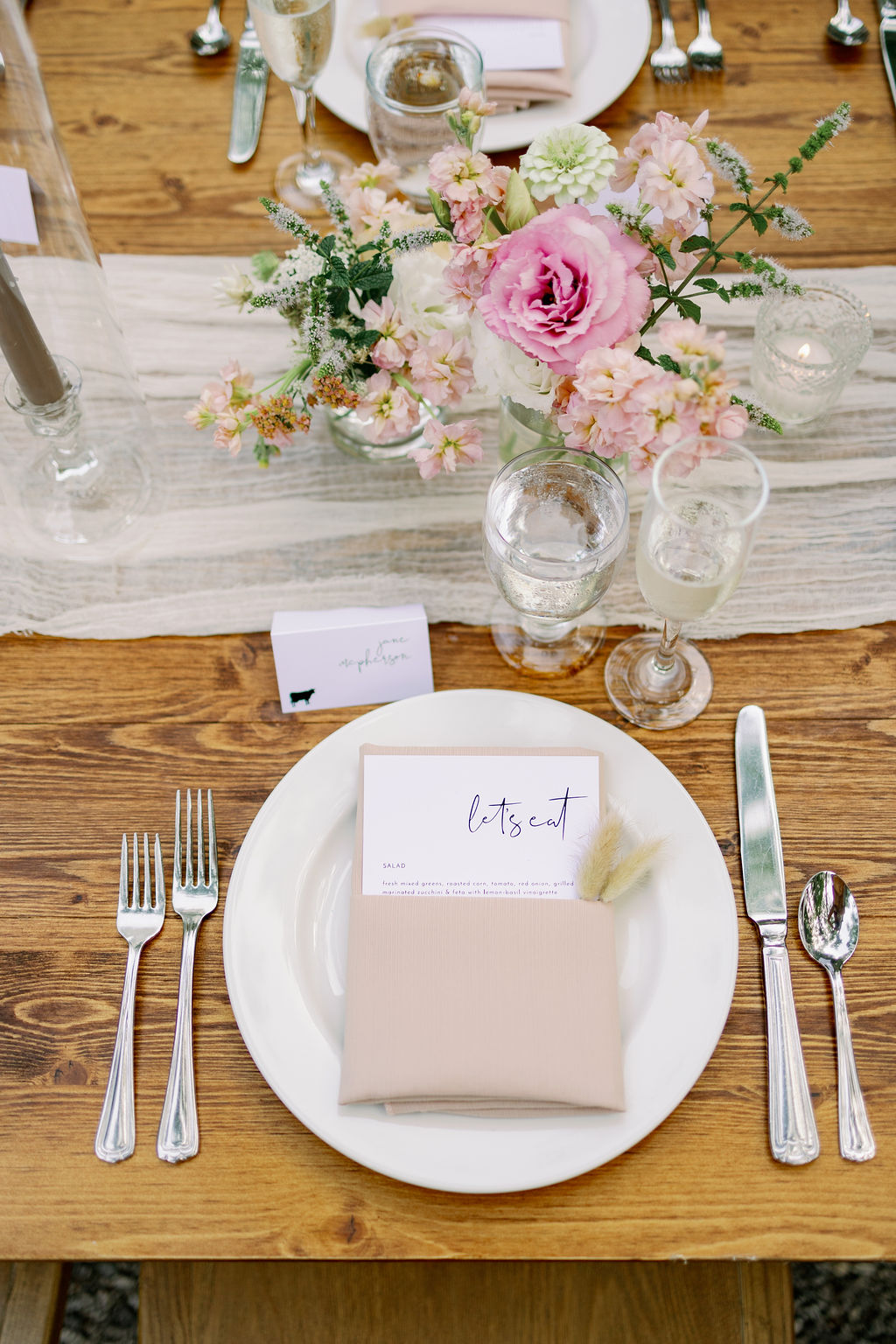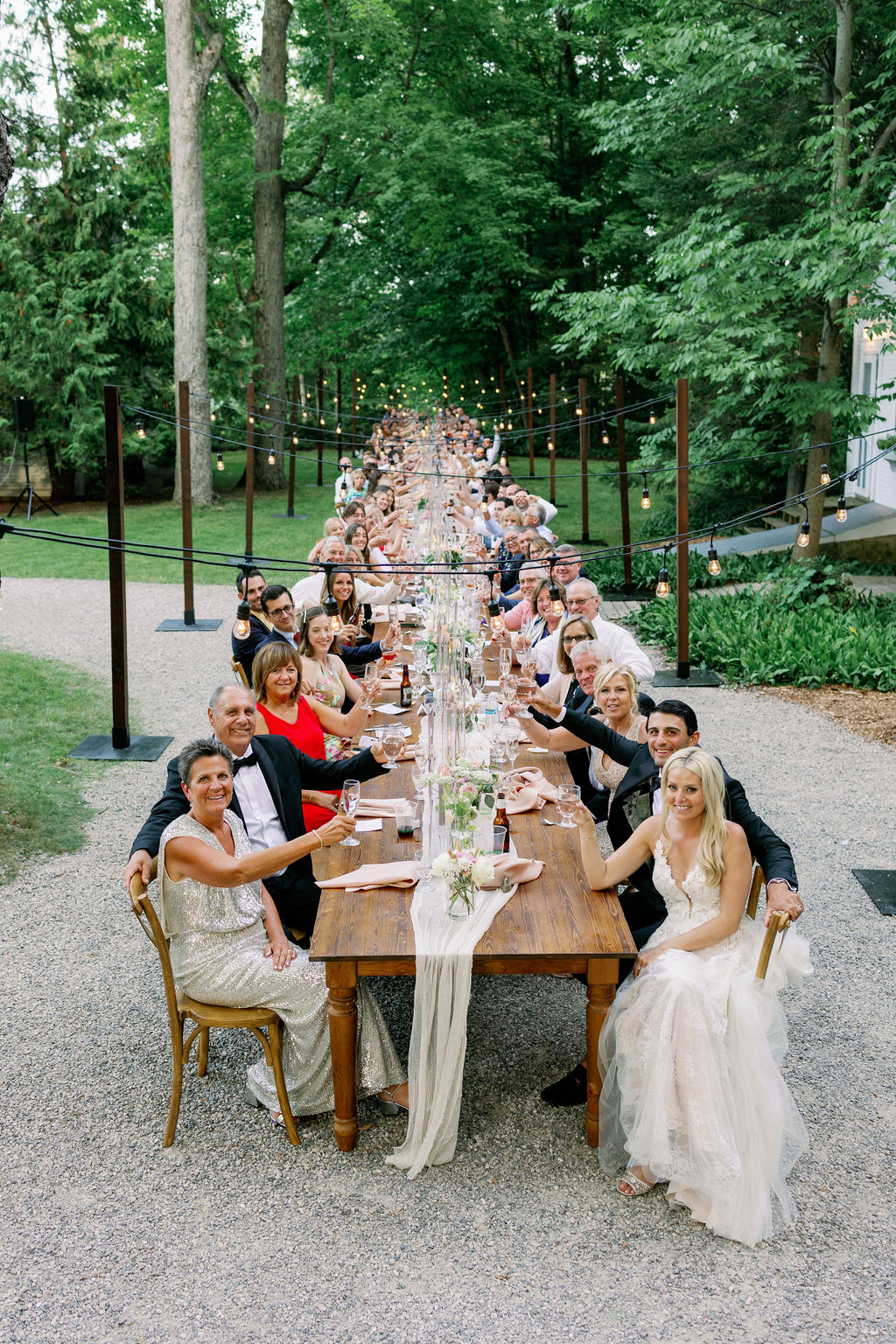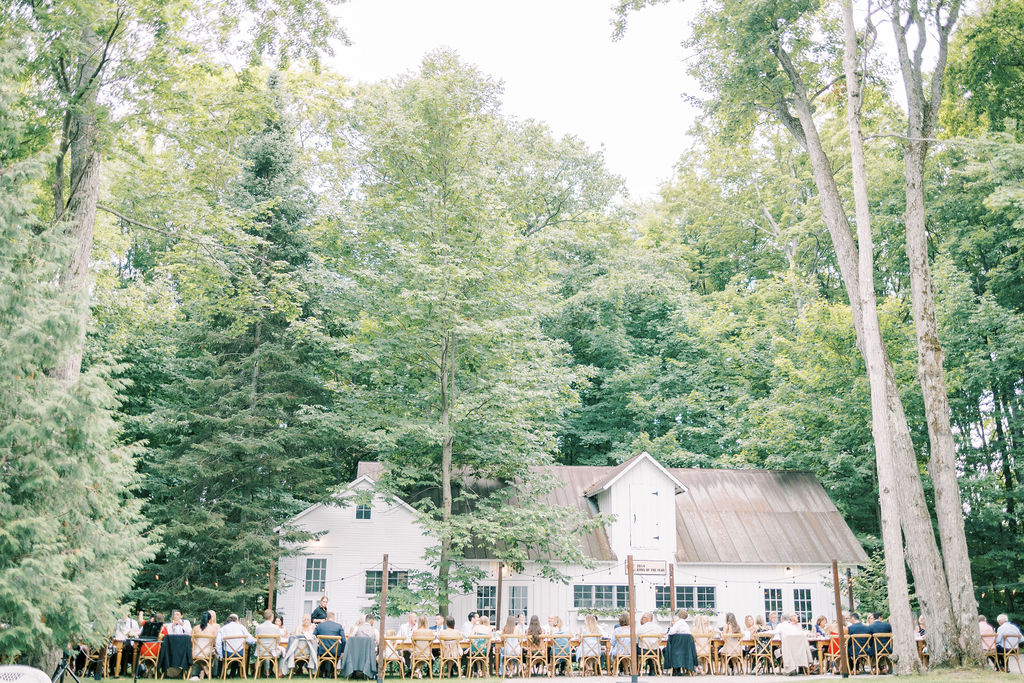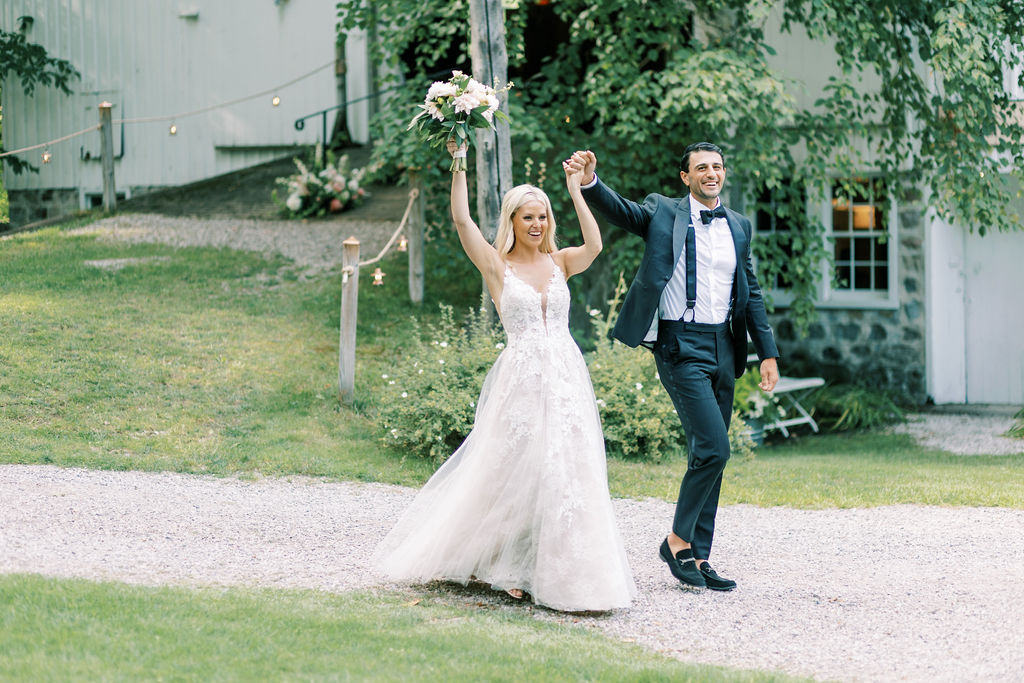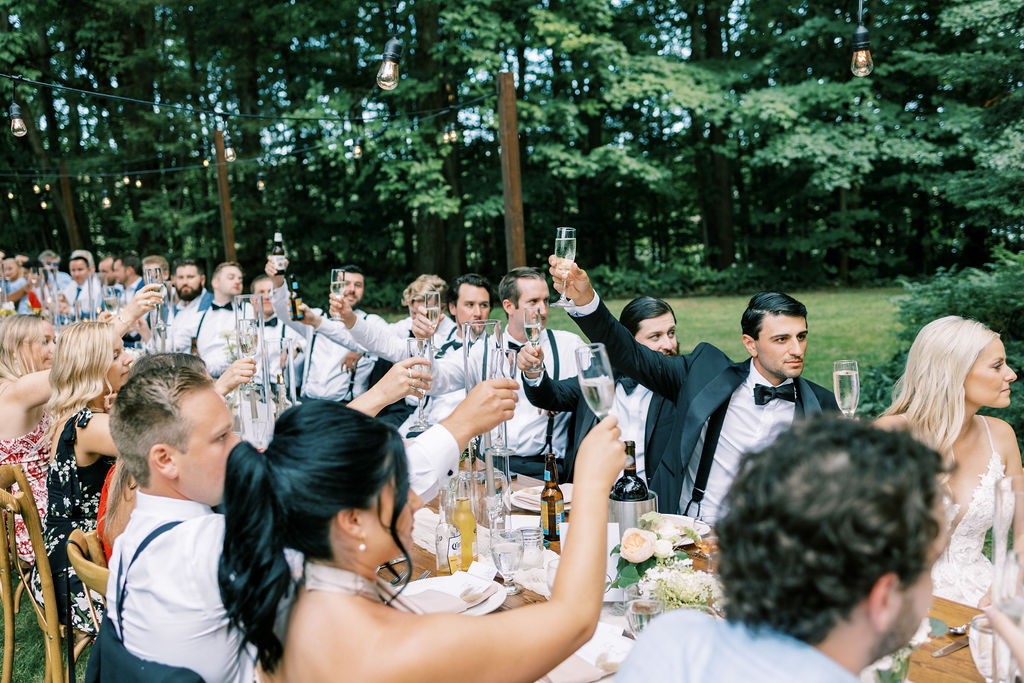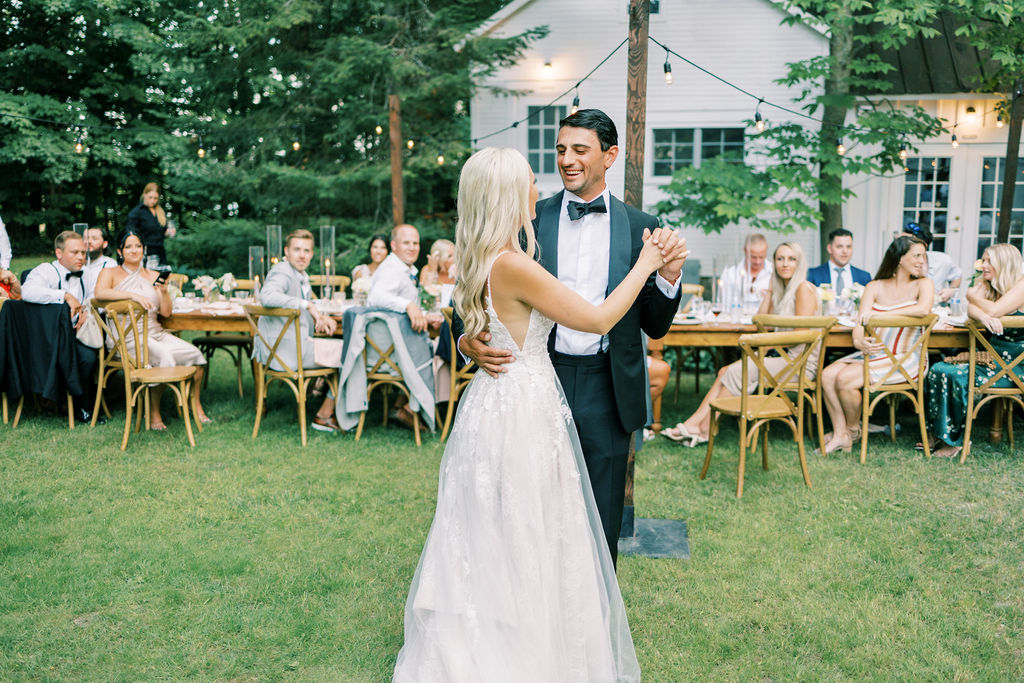 Barn Dance
Guests lingered in conversation around the table but as dusk settled on the scene, the party moved into Cherry Basket's iconic barn for dancing and sweet Michigan shaped cookies from a favorite bakery.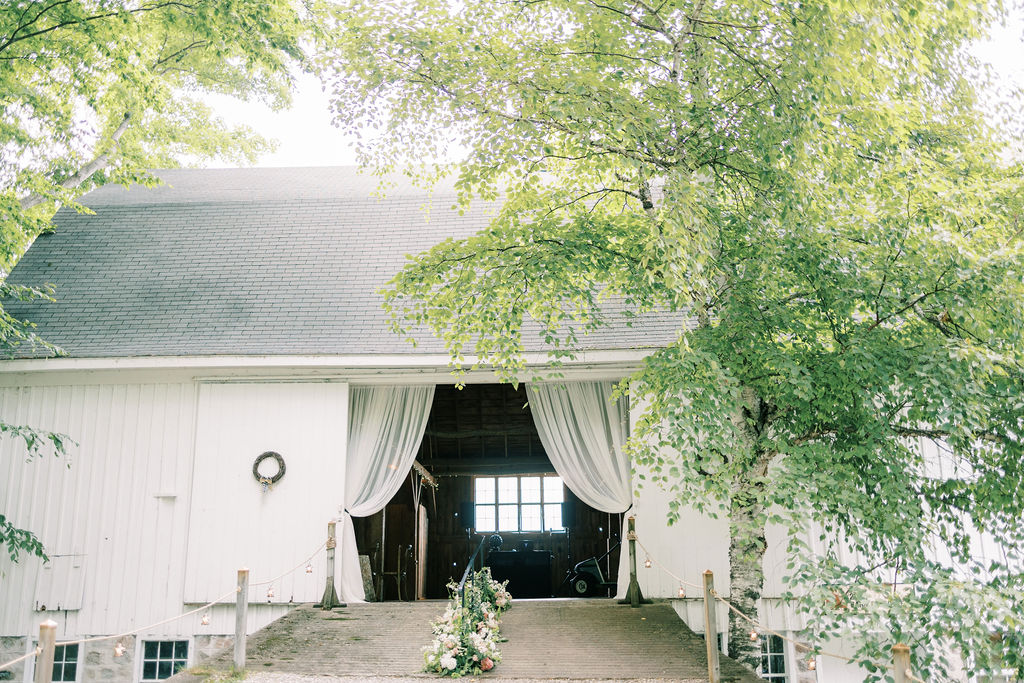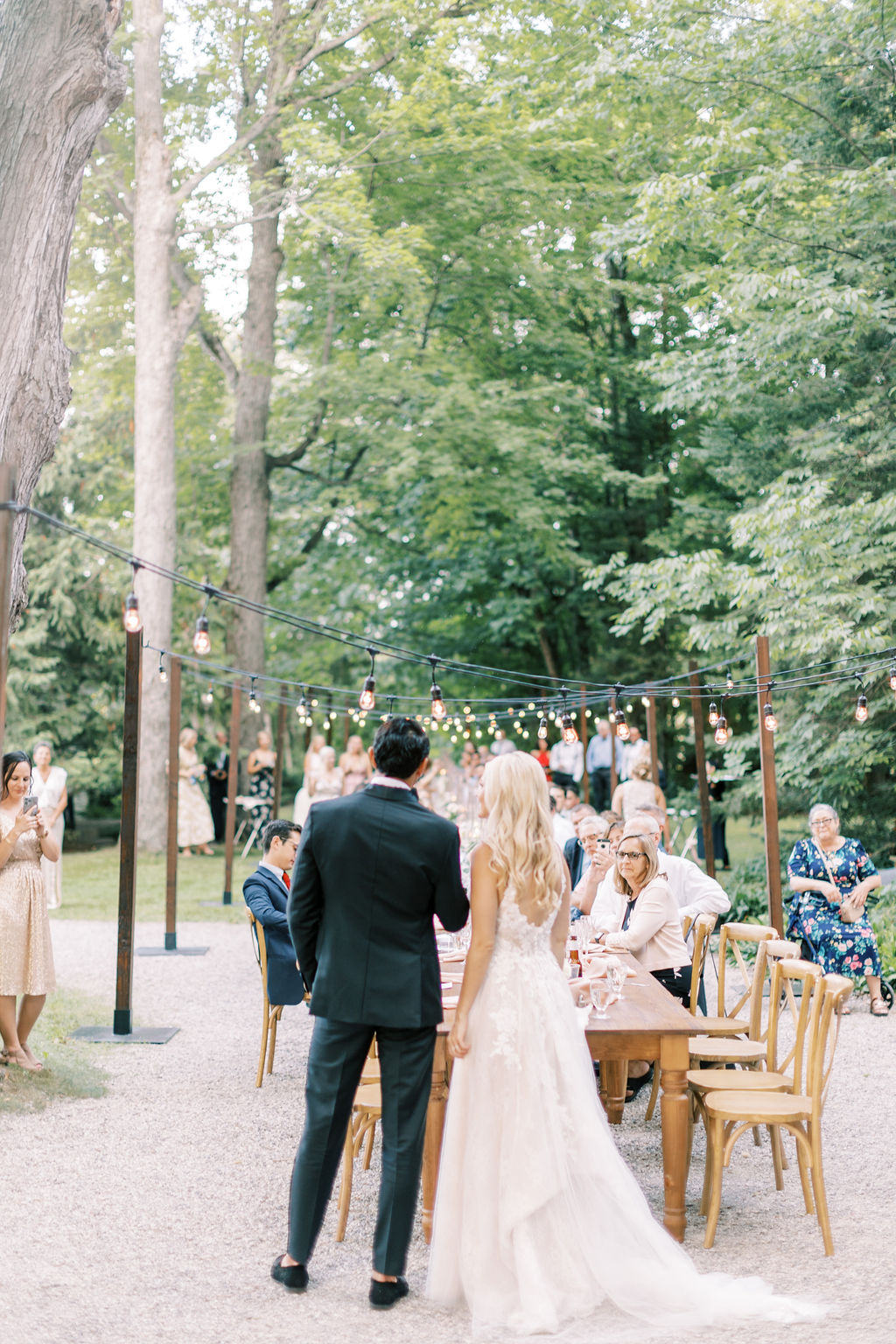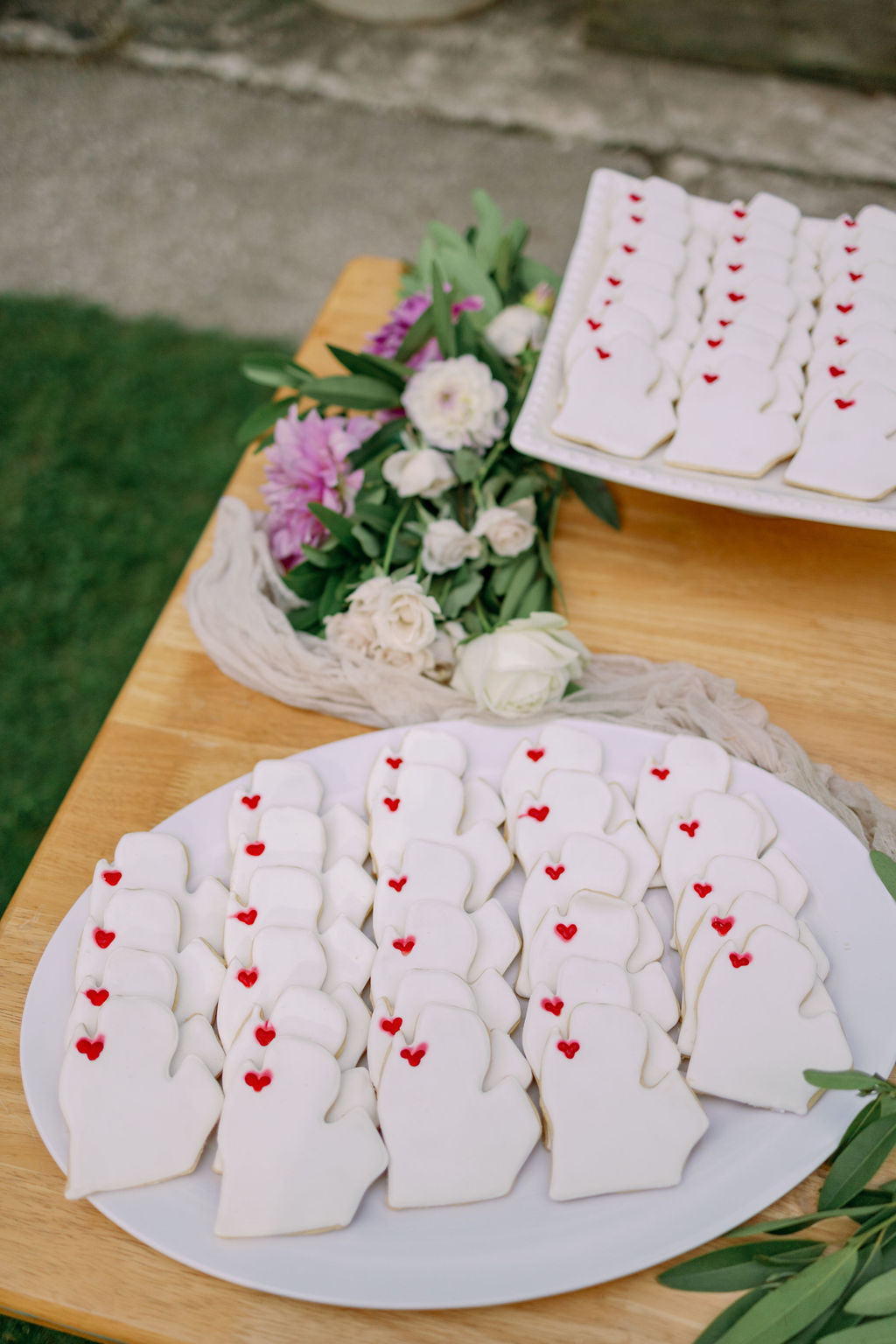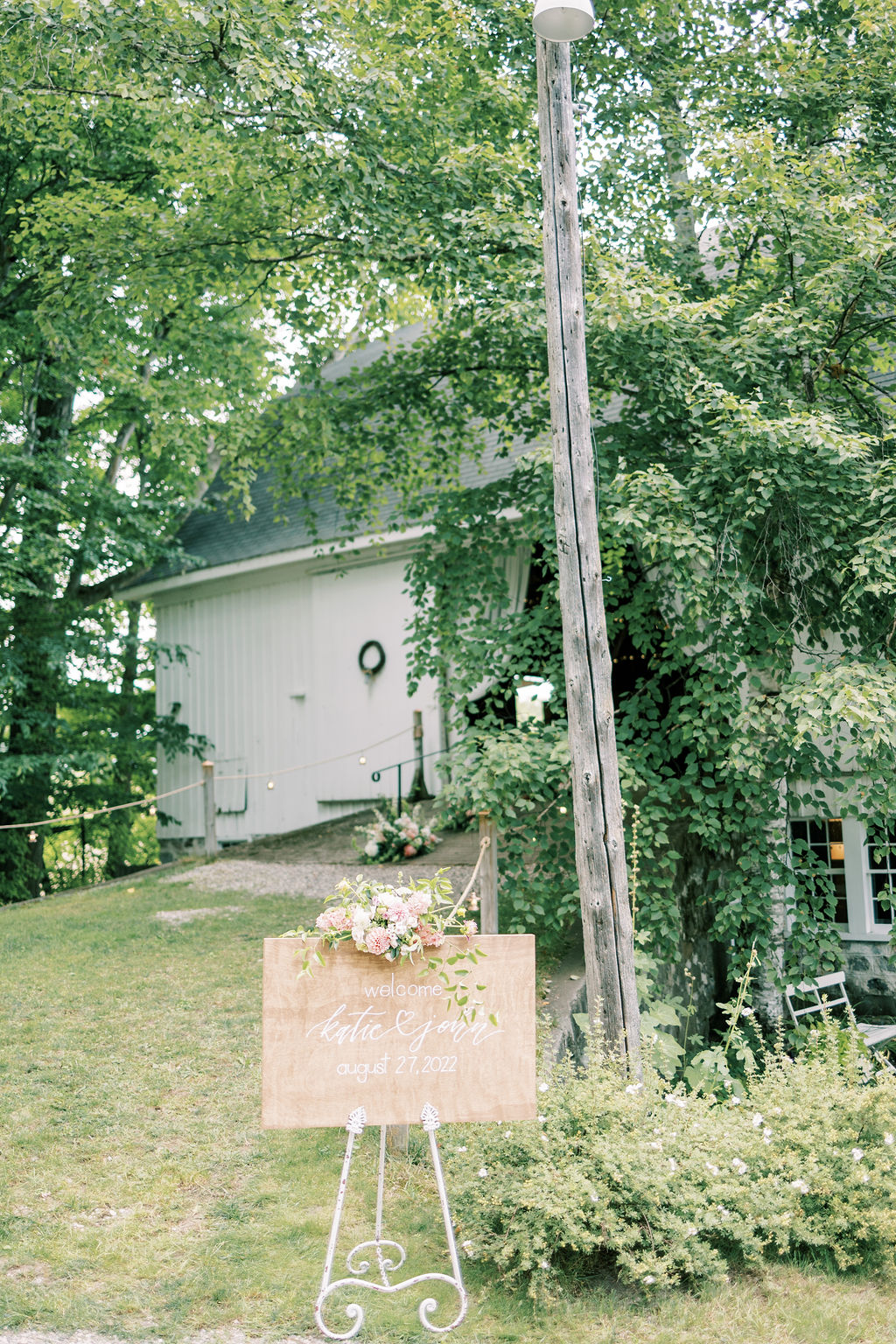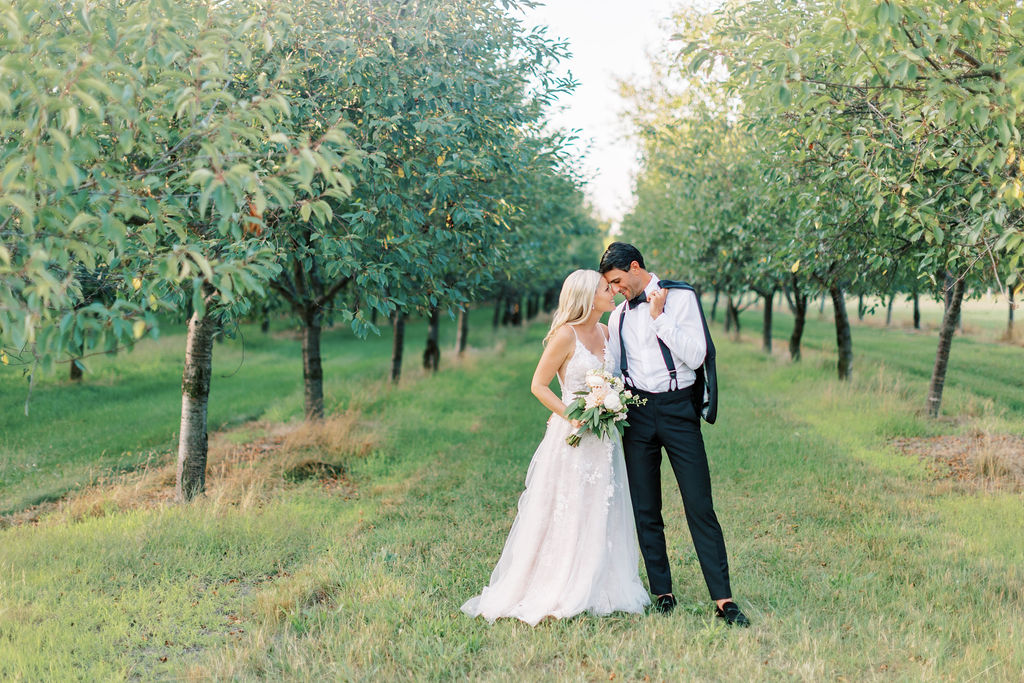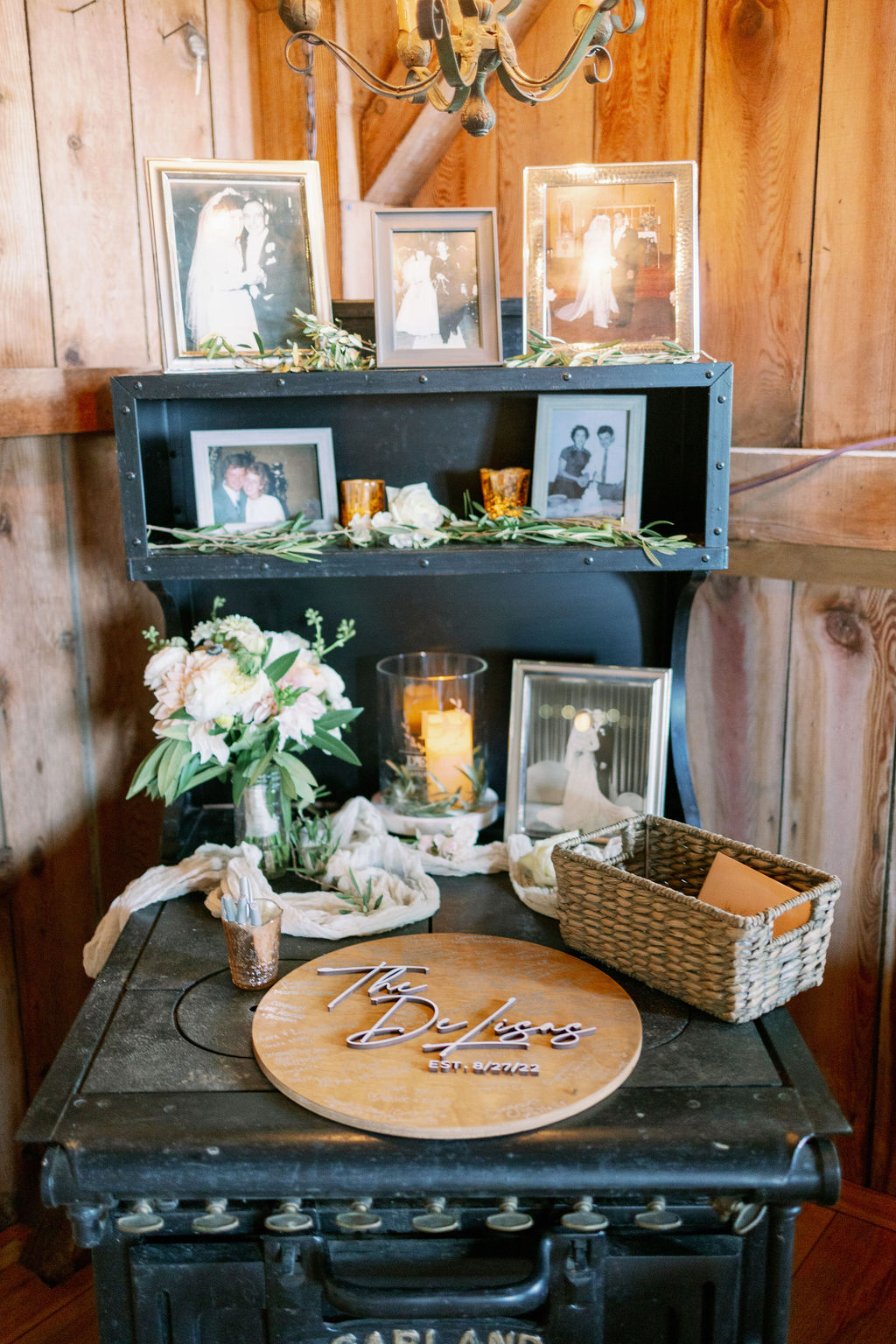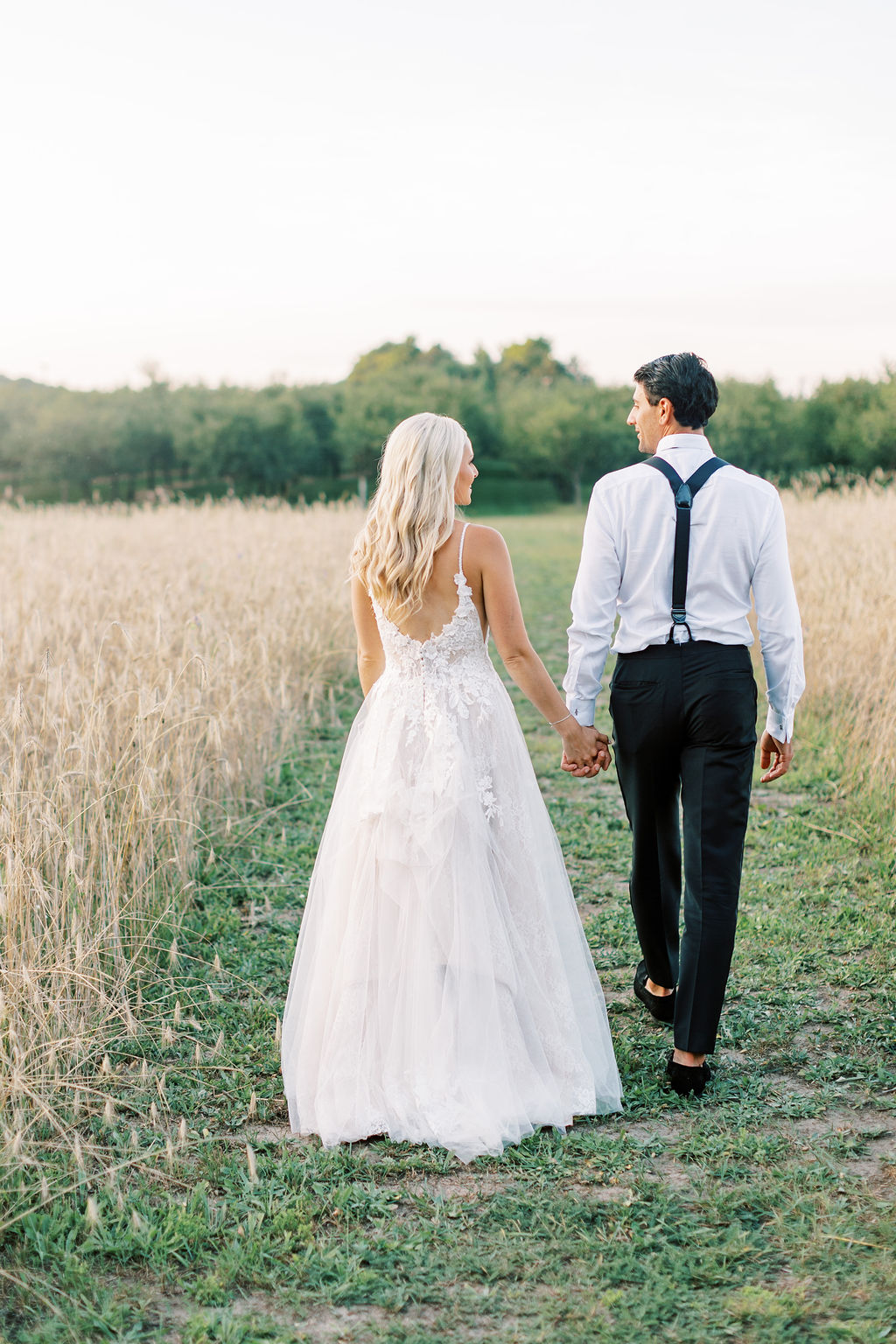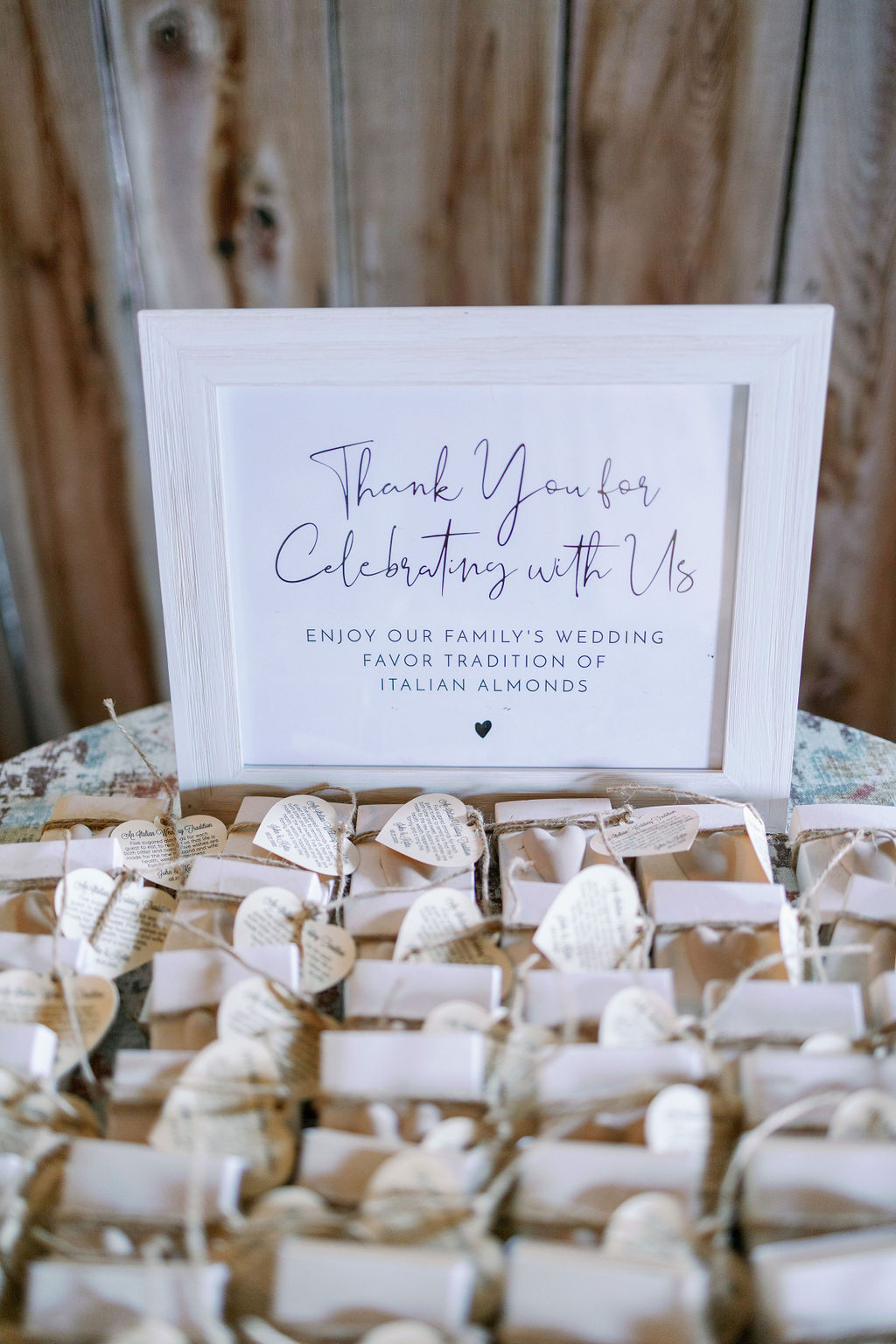 Photography:  Carrie House Photography
Design & Coordination:  Juniper & Lace Events
Venue:  Cherry Basket Farm
Floral Design:  Field of Flowers North
Catering:  Grandview Catering
Music:  Lakeside Entertainment
Rentals:  Edenwood Rentals, GJ's Rentals, BBJ LaTavola, 307 Events
Welcome Sign:  Ampersand Lettering Lab
Alcohol Supplies:  Hansen's
Hair & Makeup Styling:  The Hair & Beauty Lounge
Transportation:  The Magic Shuttle Bus, Up North Taxi