shannon + Robert // blue bridge events centre
Wedding in the Woods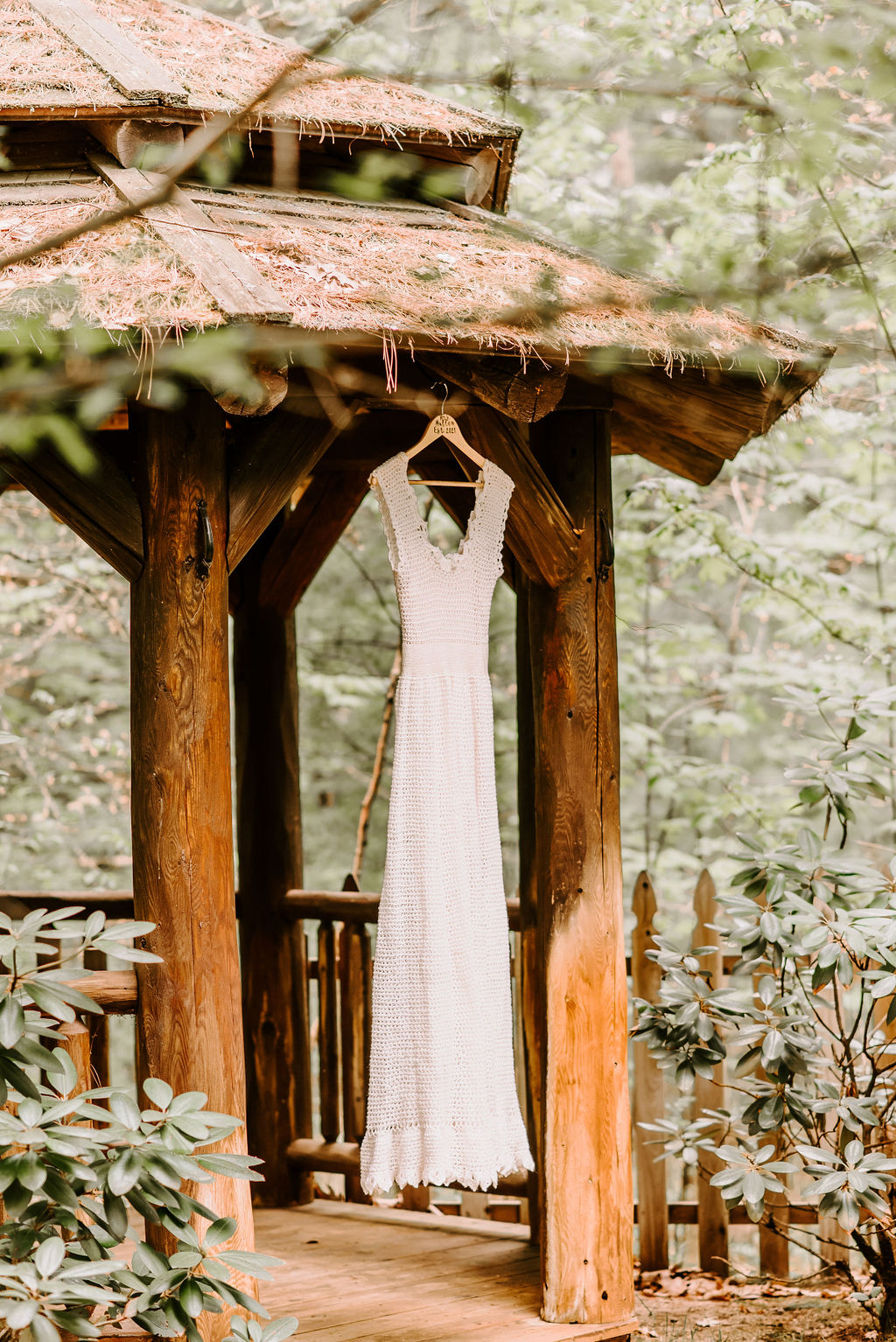 Wildflowers, Dueling Pianos & an Heirloom Dress in the Woods
 Shannon & Robert got married in a charming venue, tucked in a northern Michigan forest not far from Shannon's family home.  She wore an exquisite dress, crocheted by her great grandmother and first worn by Shannon's own mother in 1983.
The ceremony chapel featured a wooden arch flowered in hanging shades of purple blooms.  Simple bud vases of wildflowers lined the altar stage.
The wildflower aesthetic continued in pressed flower table numbers on reception tables.   Sprigs of lavender accented each place setting and more purple blooms adorned a luxe wooden chandelier over the dance floor.  Chiffon drape, hanging greenery and bistro lights overhead added an enchanting flair to the scene.
The real fun came during dinner when dueling pianos accompanied by a drummer provided lively music thru the evening.
This sweet soiree in our natural element is one we were honored to be part of for a couple we adored working with and families we loved celebrating with.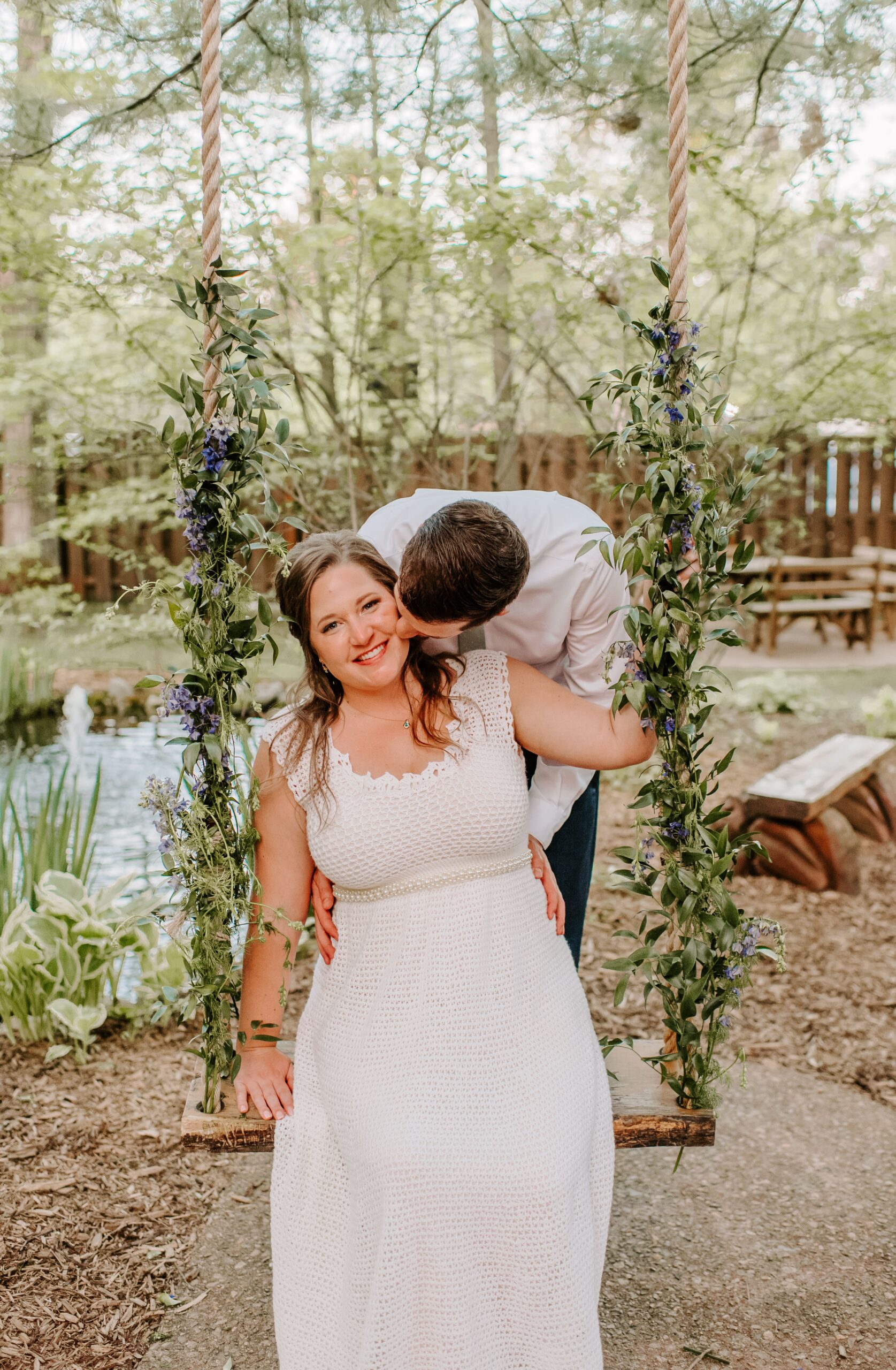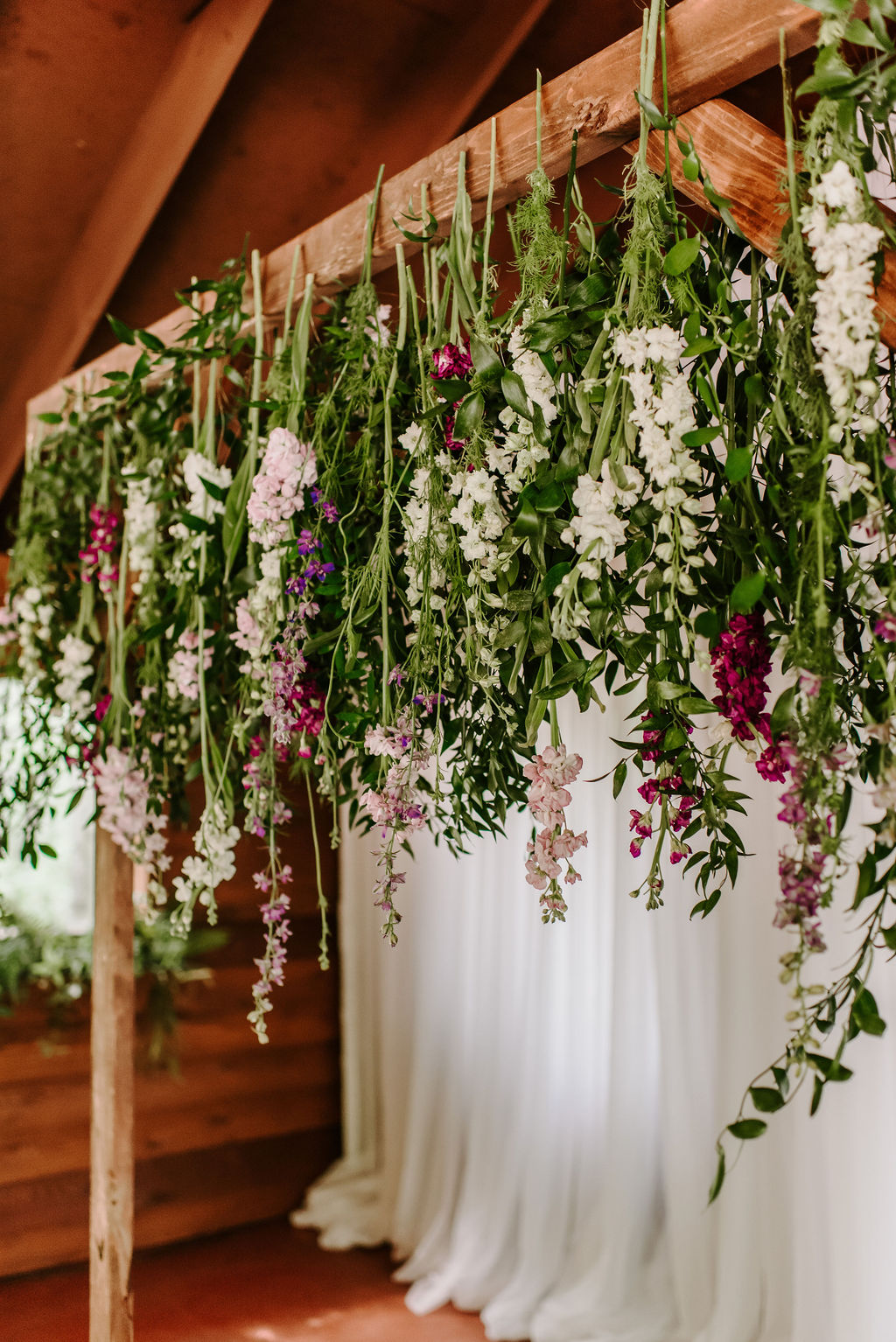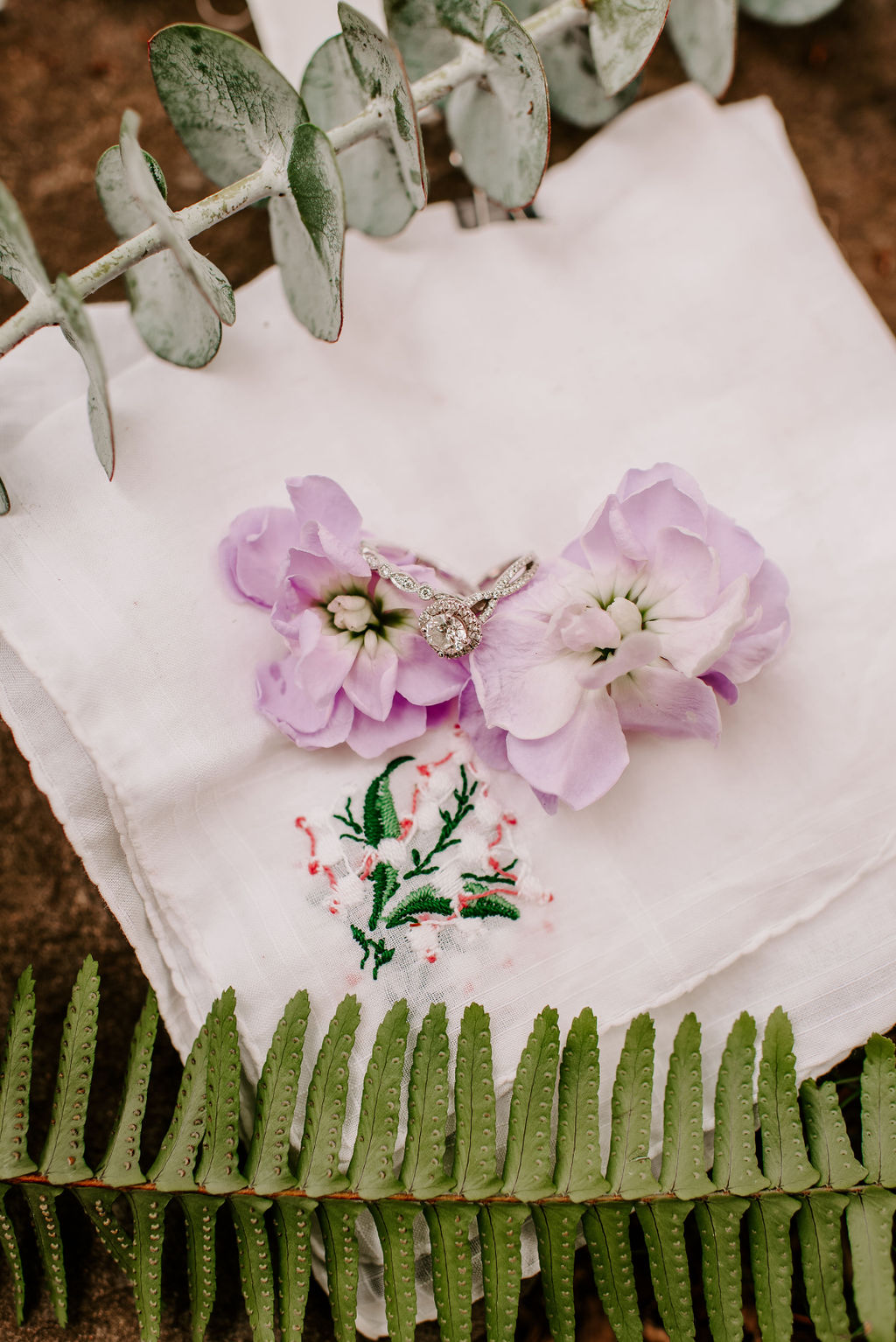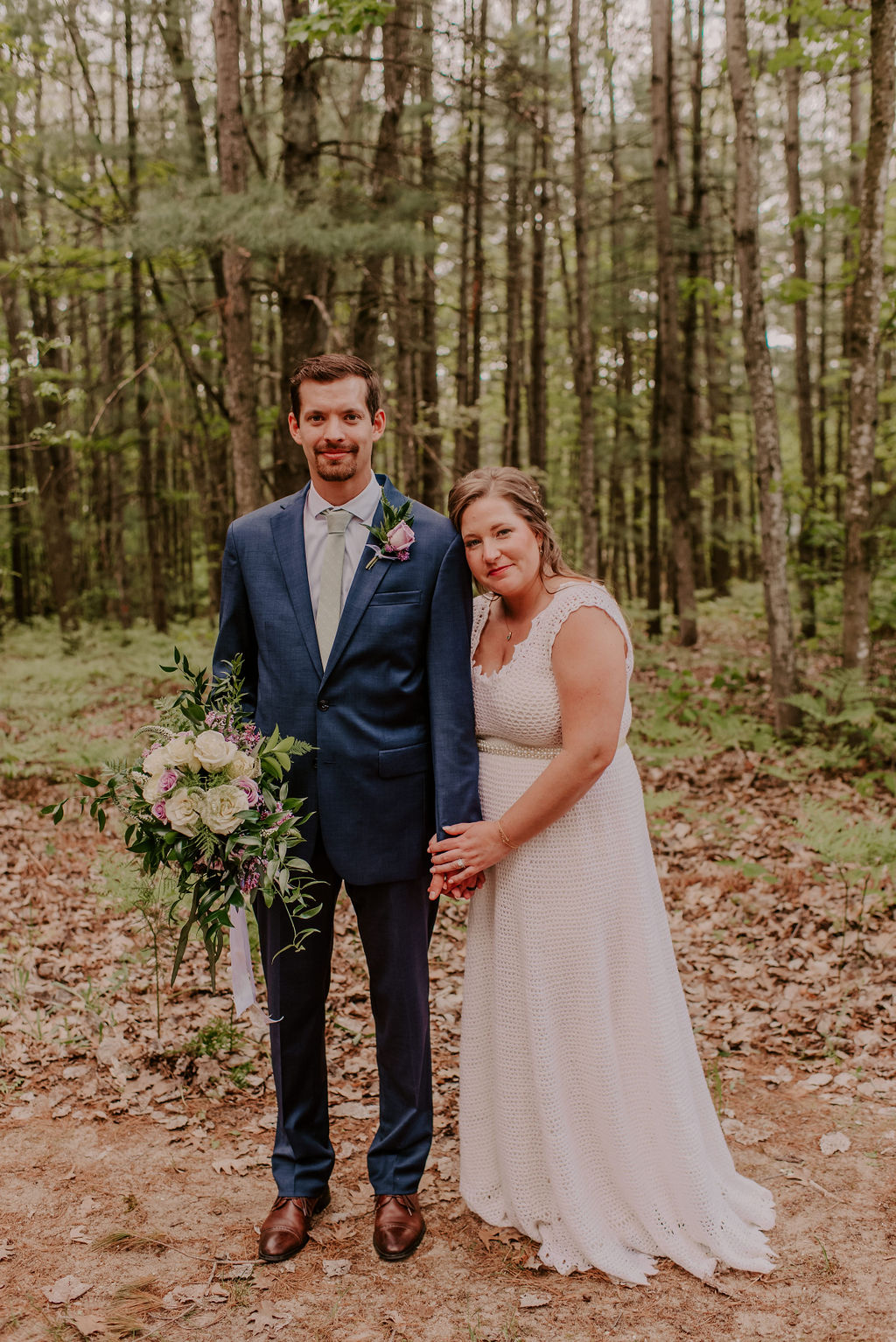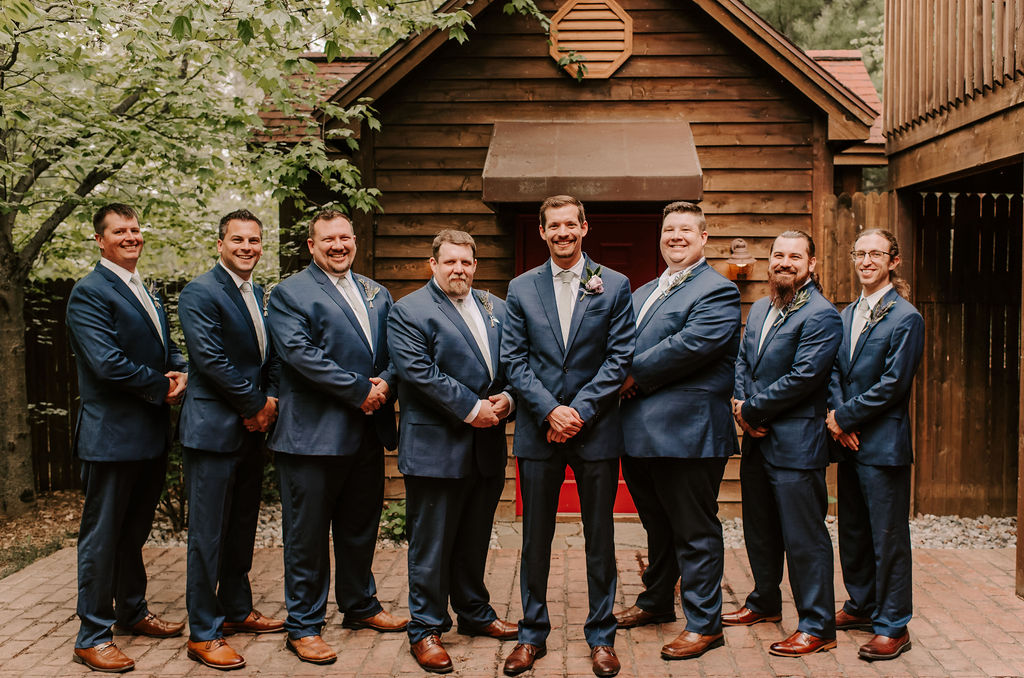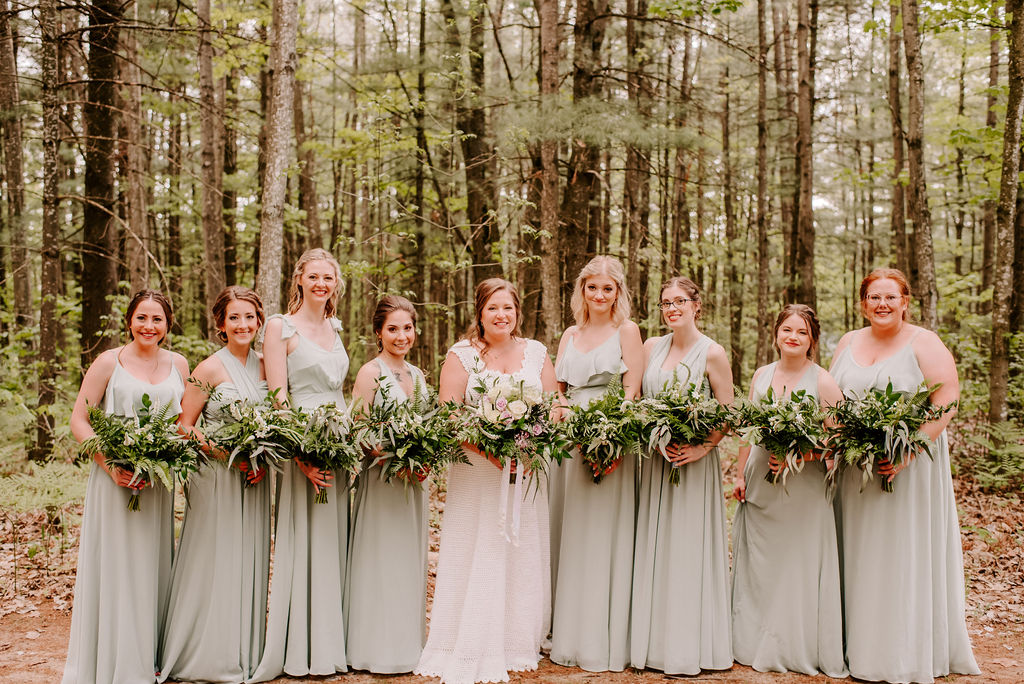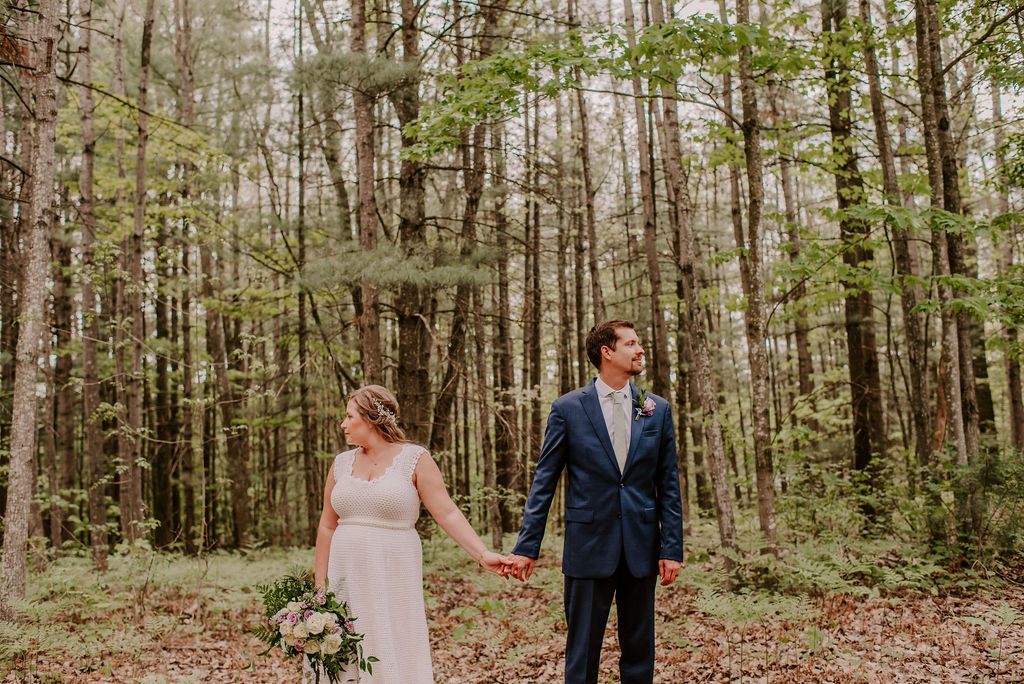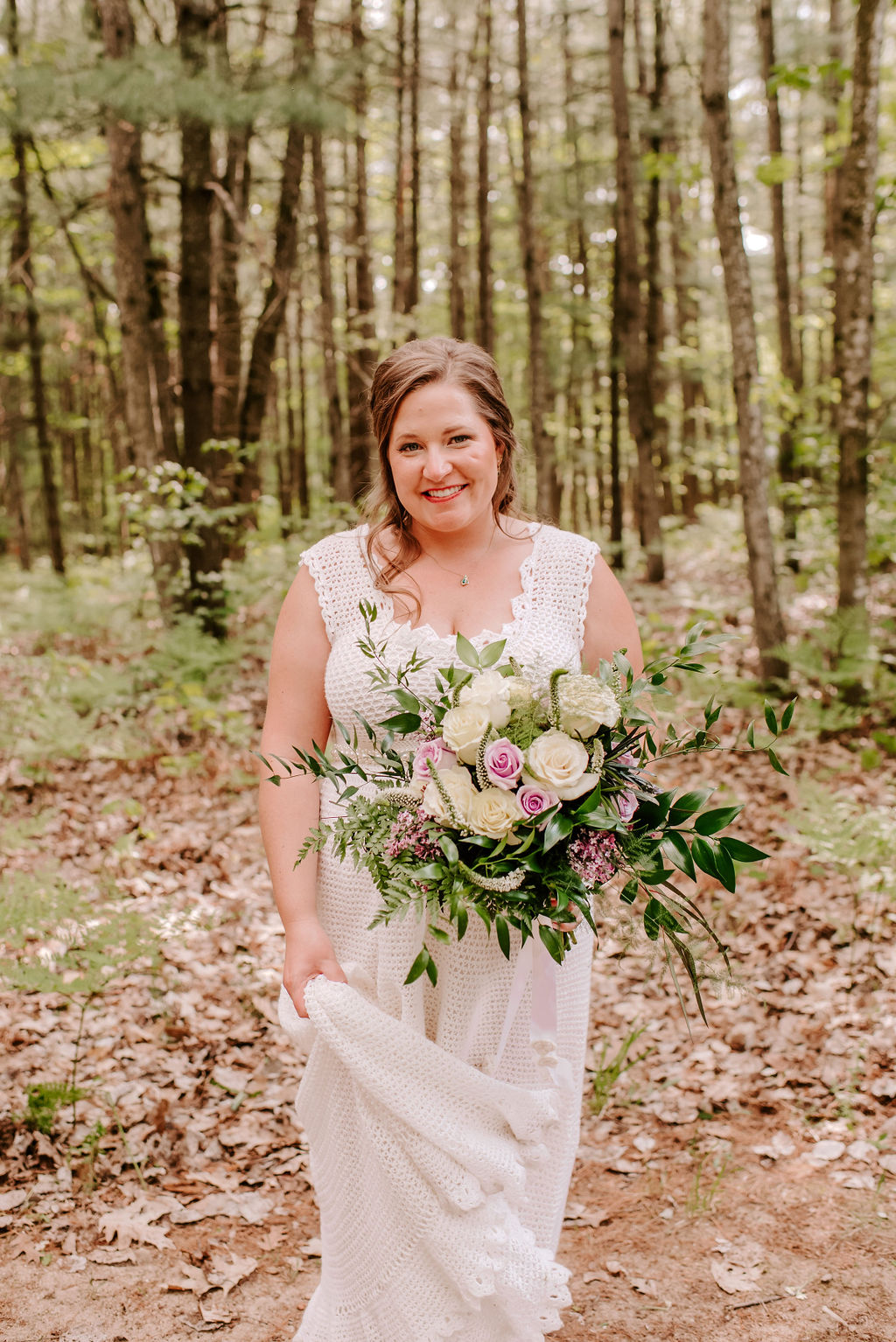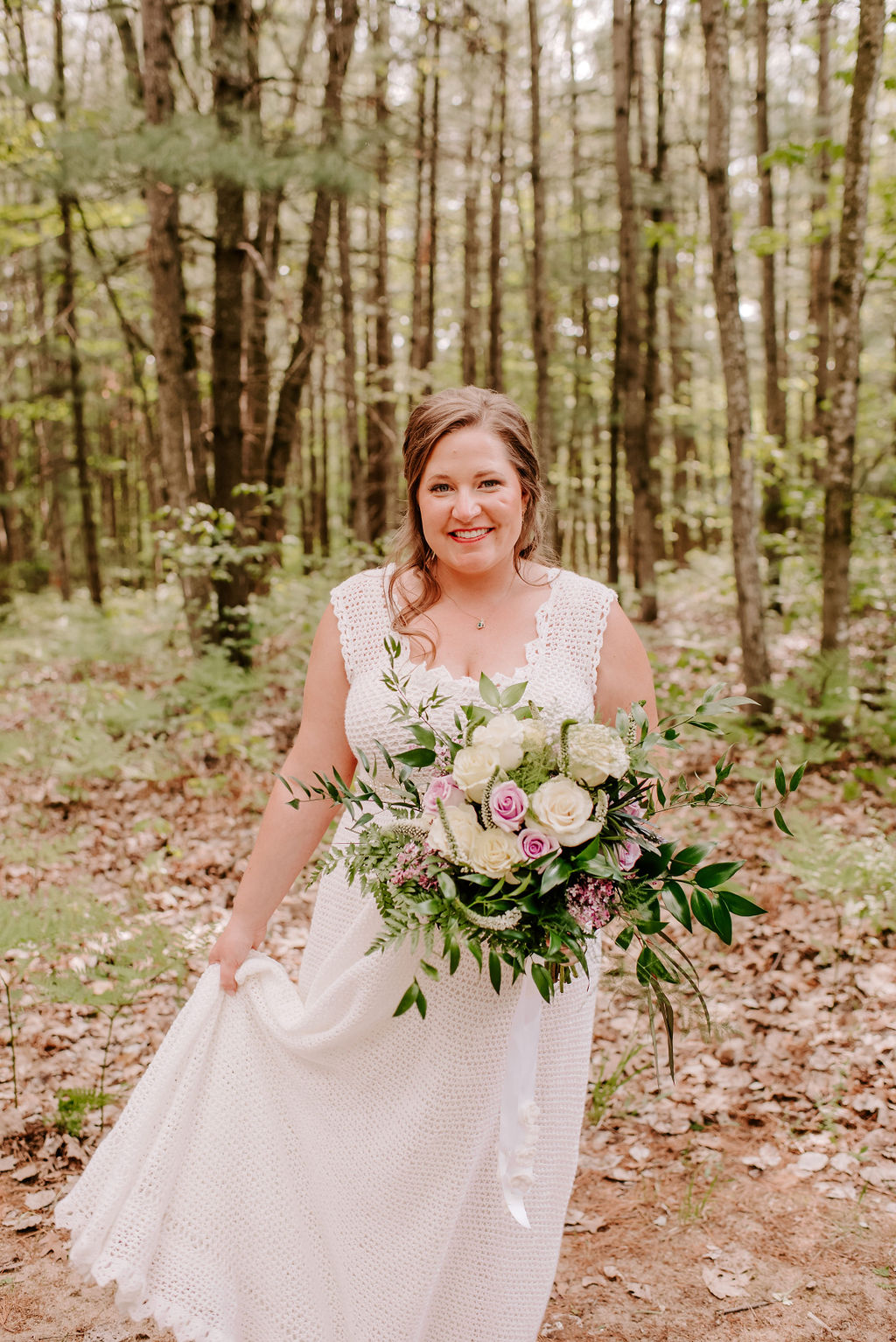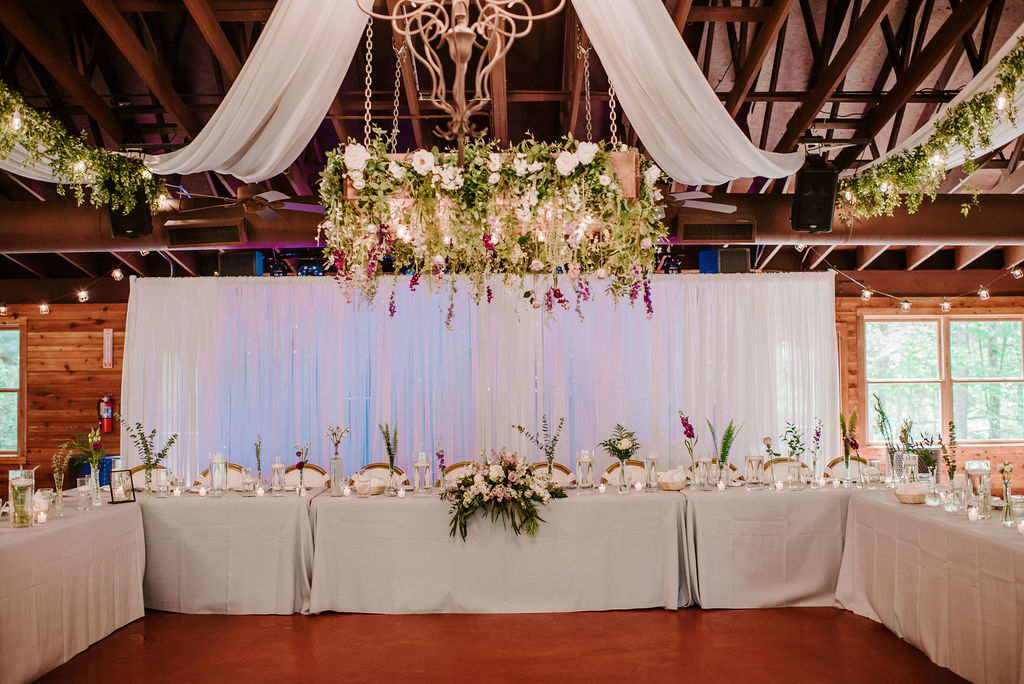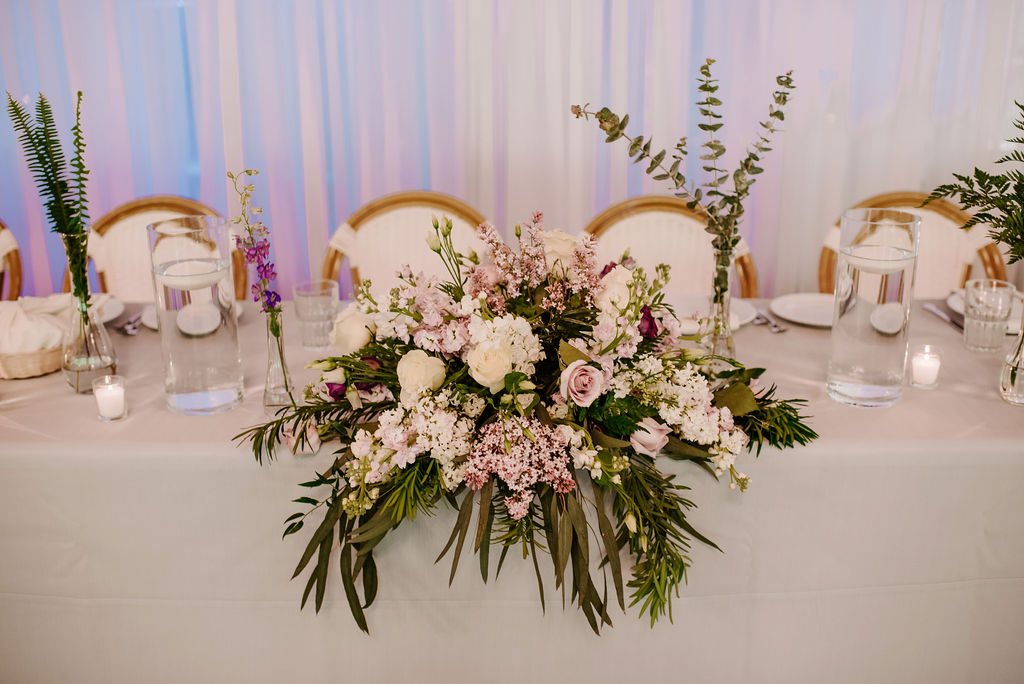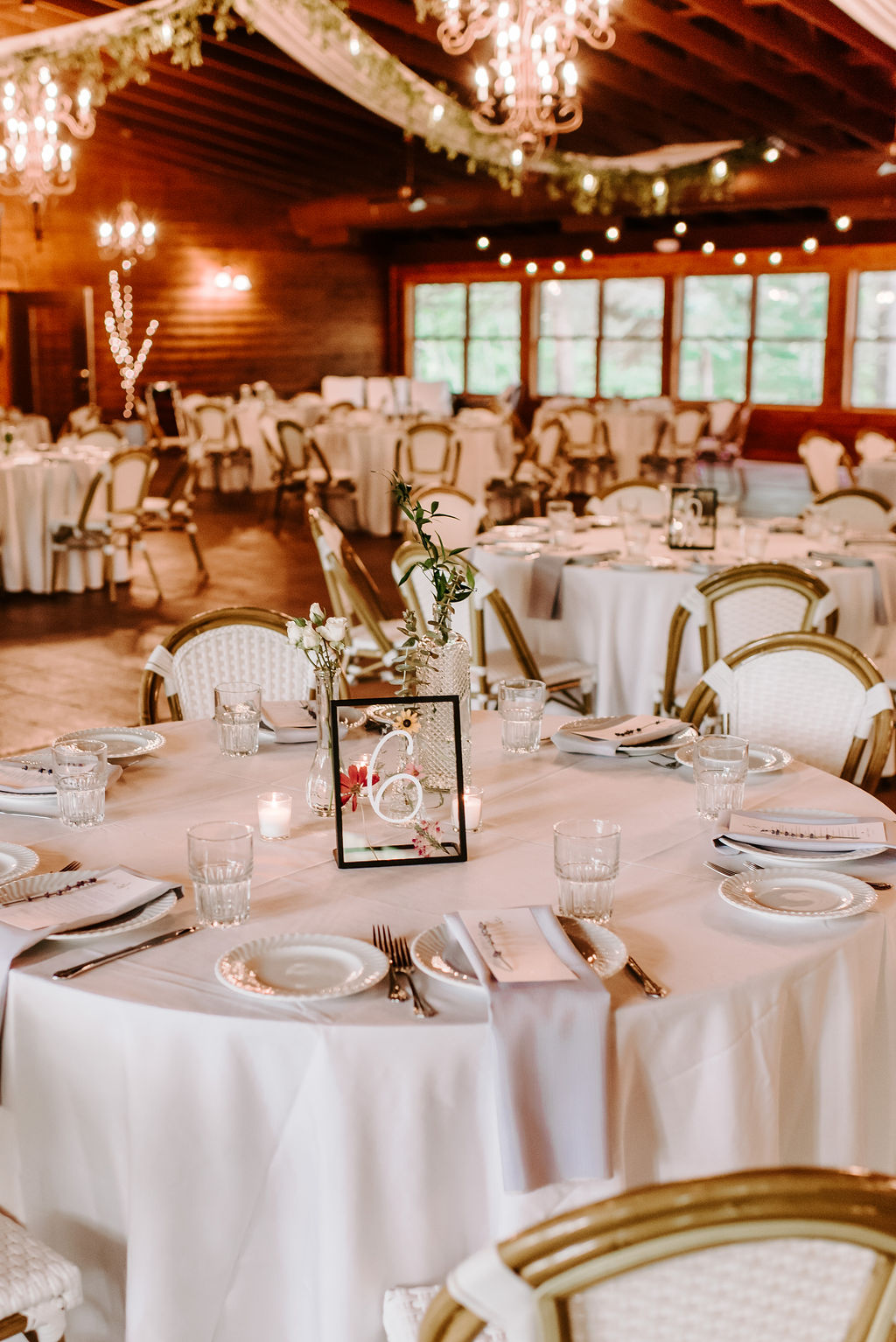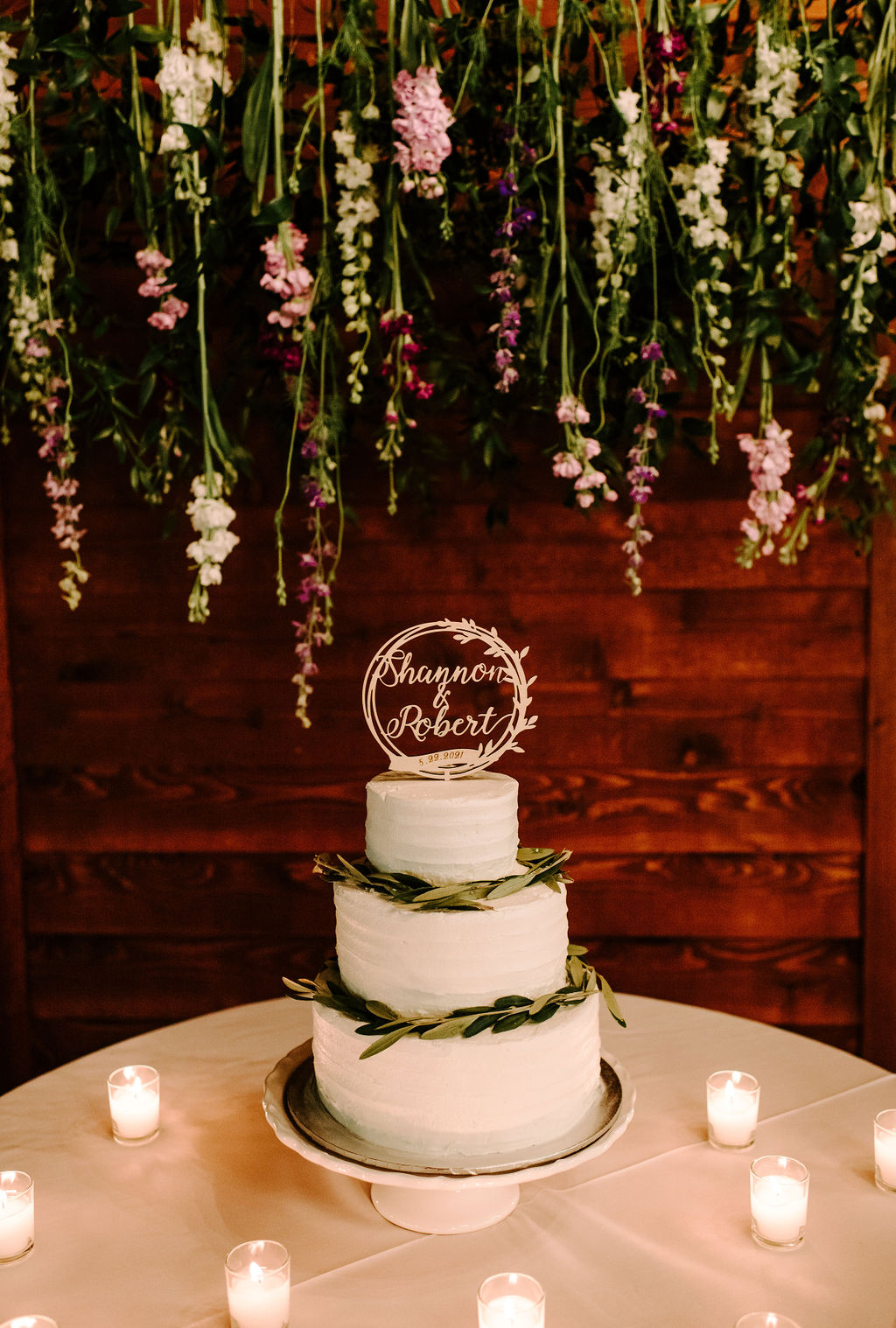 Creative Team Credits
Photography:  cassidy danae
Design + Coordination:  Juniper & Lace Events
Venue:  Blue Bridge Events Centre
Floral Design:  Flowers by Jody
Catering:  Catering by Kelly's
Hair & Makeup:  The Hair & Beauty Lounge
Drape, Ceiling Greenery & Lights:  Sensational Events
Transportation:  The Magic Shuttle Bus
Dualing Pianos + Drummer:  Middle C Entertainment
 Linens & Napkins:  BBJ LaTavola
Officiant:  Gary Bussa