elena + eric // beaver island, michigan
Adventure Elopement
on Beaver Island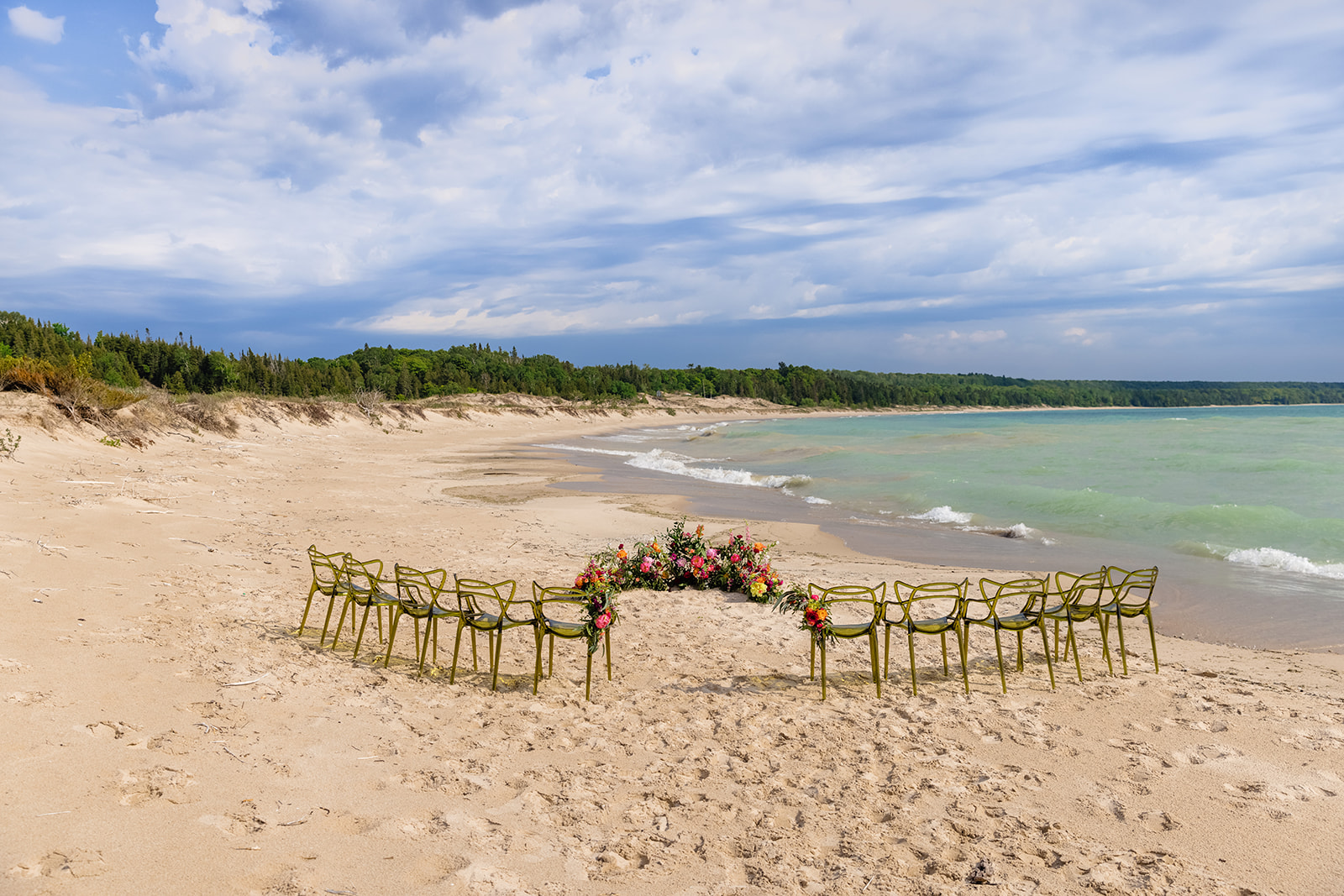 Ceremony in the parabolic dunes
Beaver Island, also known as "the emerald isle", is a beautiful island that sits about 2.5 hours by ferry in Lake Michigan.  Known for its natural landscape, summer music festival and captivating history, this island also happens to hold family history for Eric, whose grandfather was a boat captain and whose relatives still own property here.  It holds a lot of memories for Elena & Eric so when a pandemic downsized their wedding plans, this idyllic remote island became the destination for their adventure elopement.
Our team loaded floral and decor on the ferry and drove it to a beautiful private beach on the far side of the island where we then carried green chairs (an Irish nod to "the emerald isle"), colorful flowers, and cones of floral confetti across the parabolic dunes to the sandy expanse near Cook's Inlet for an intimate ceremony in a grand setting.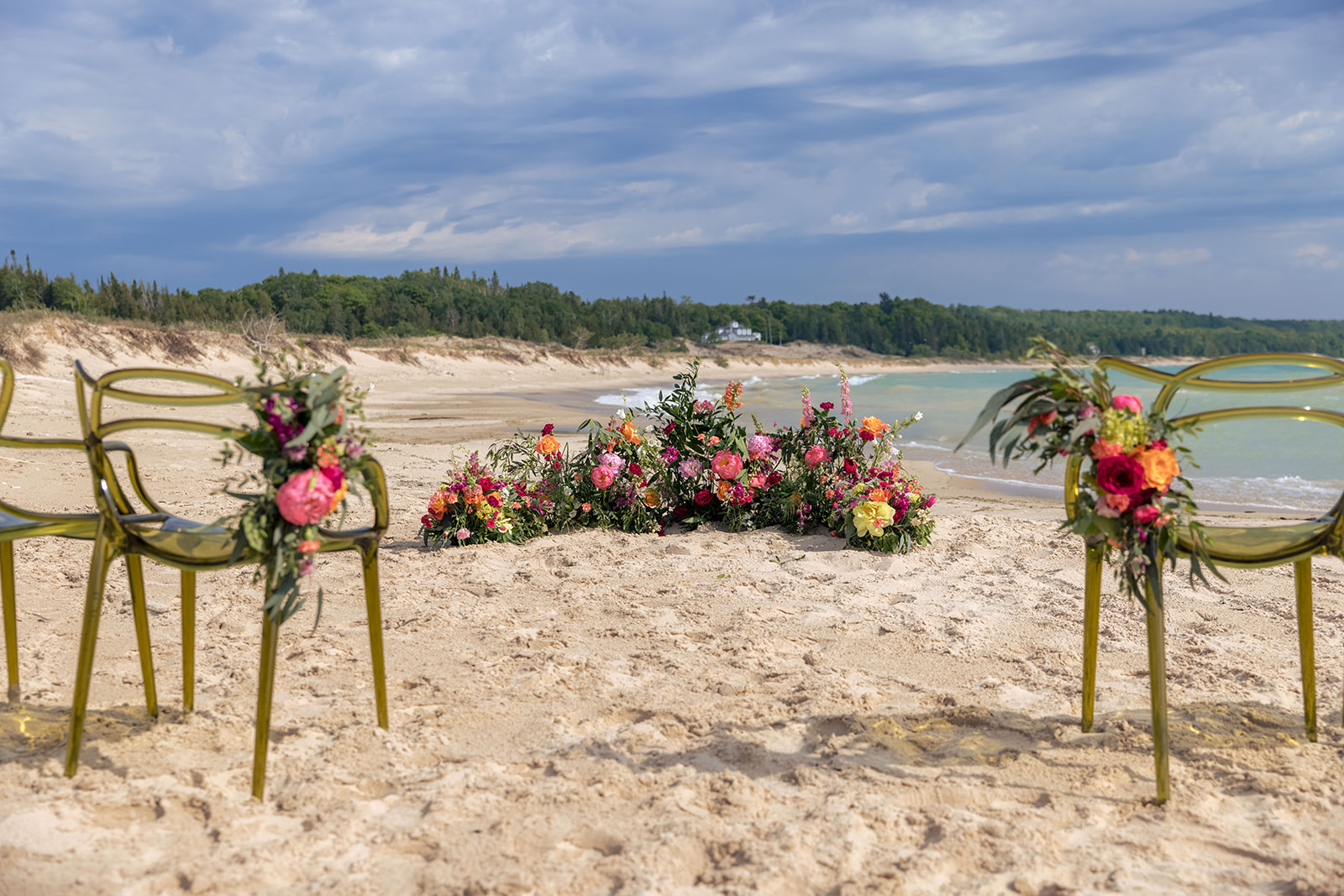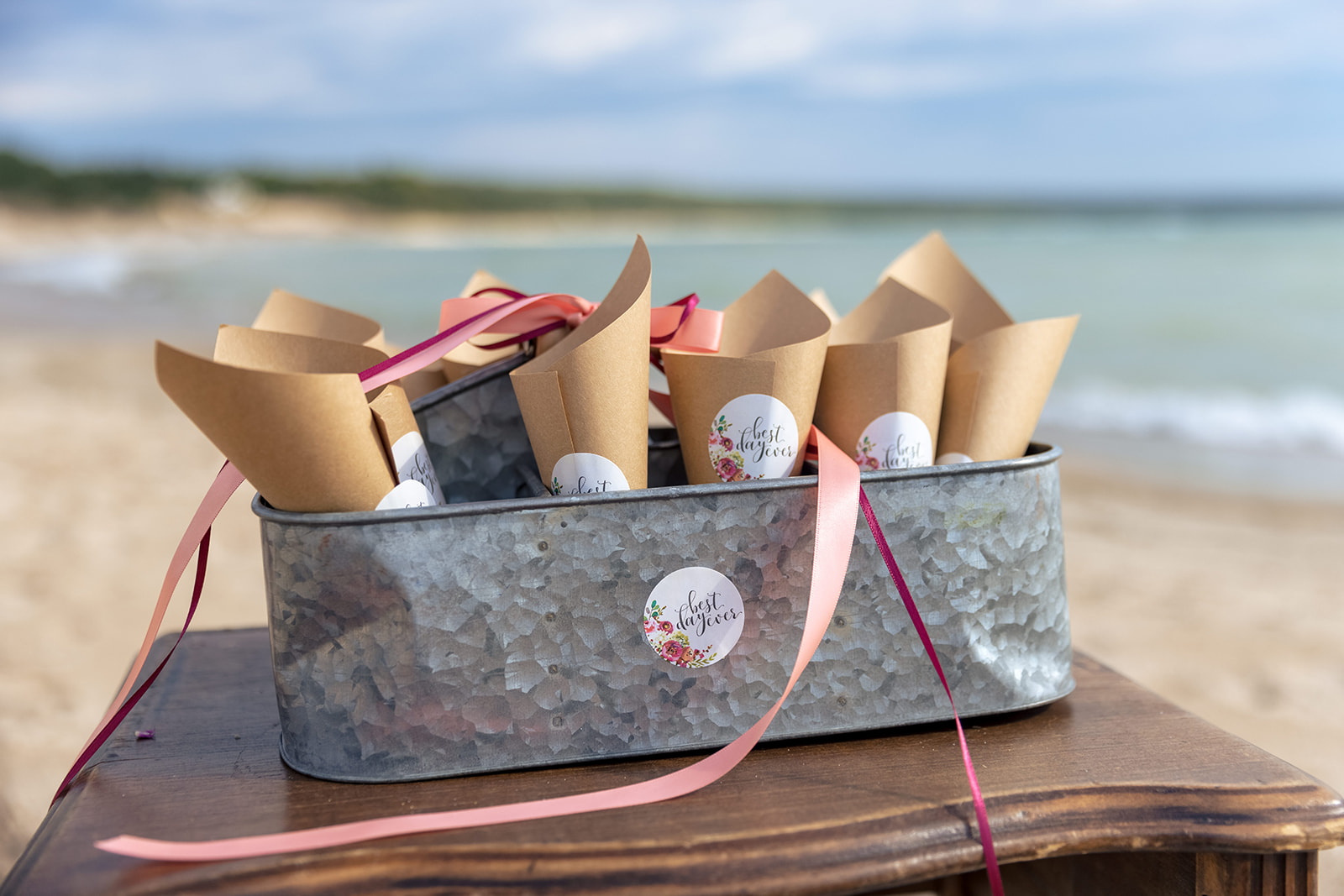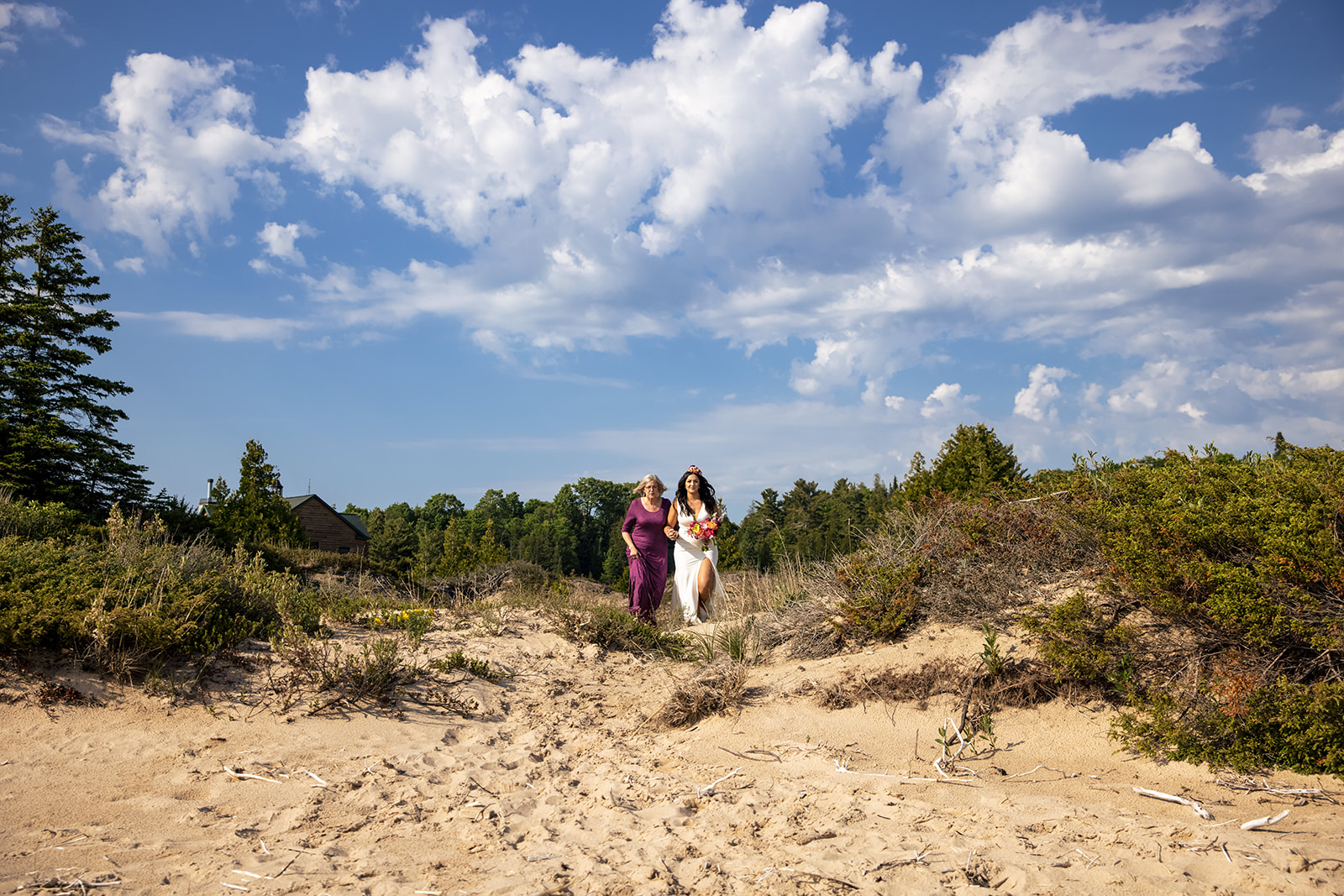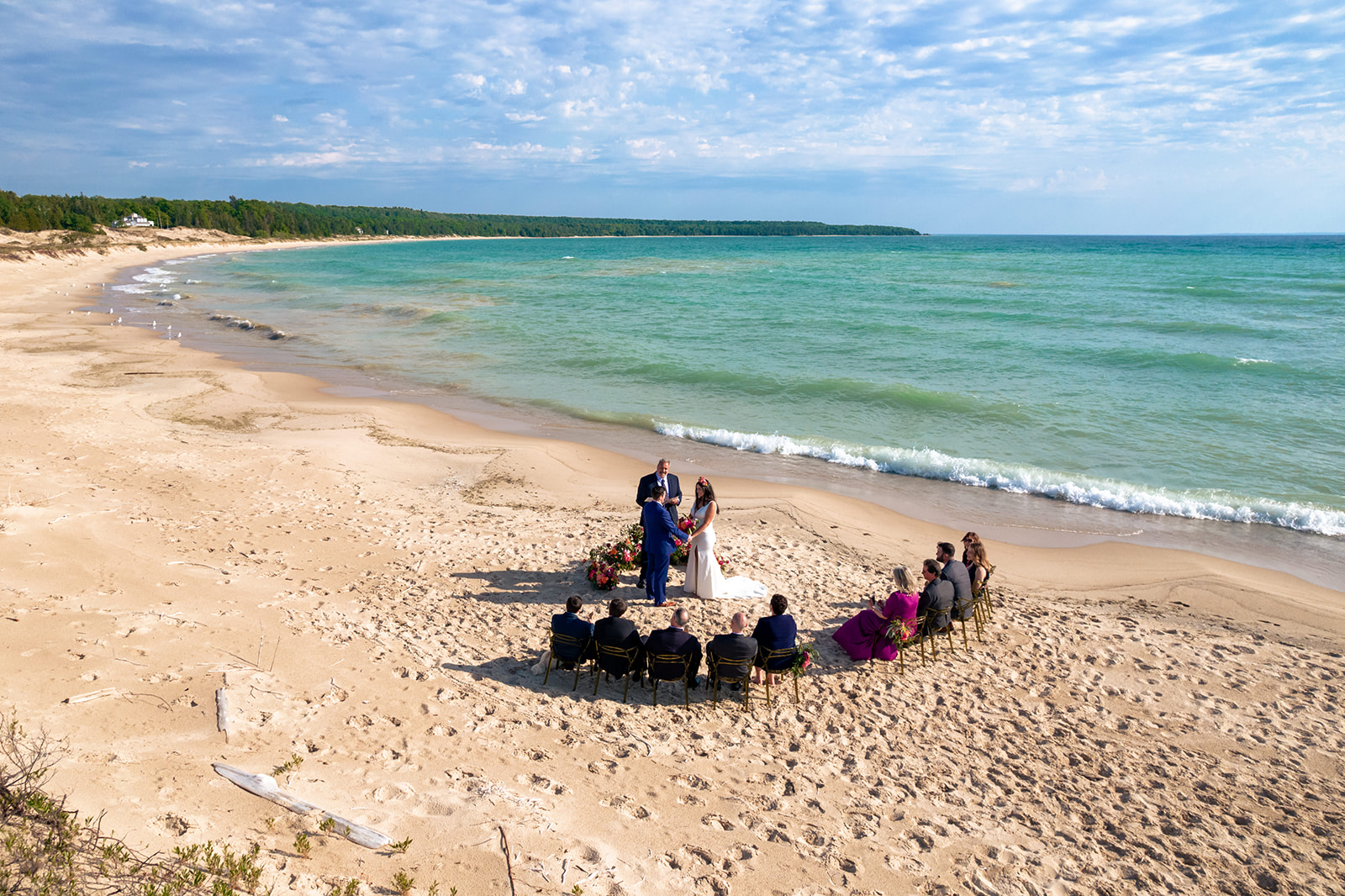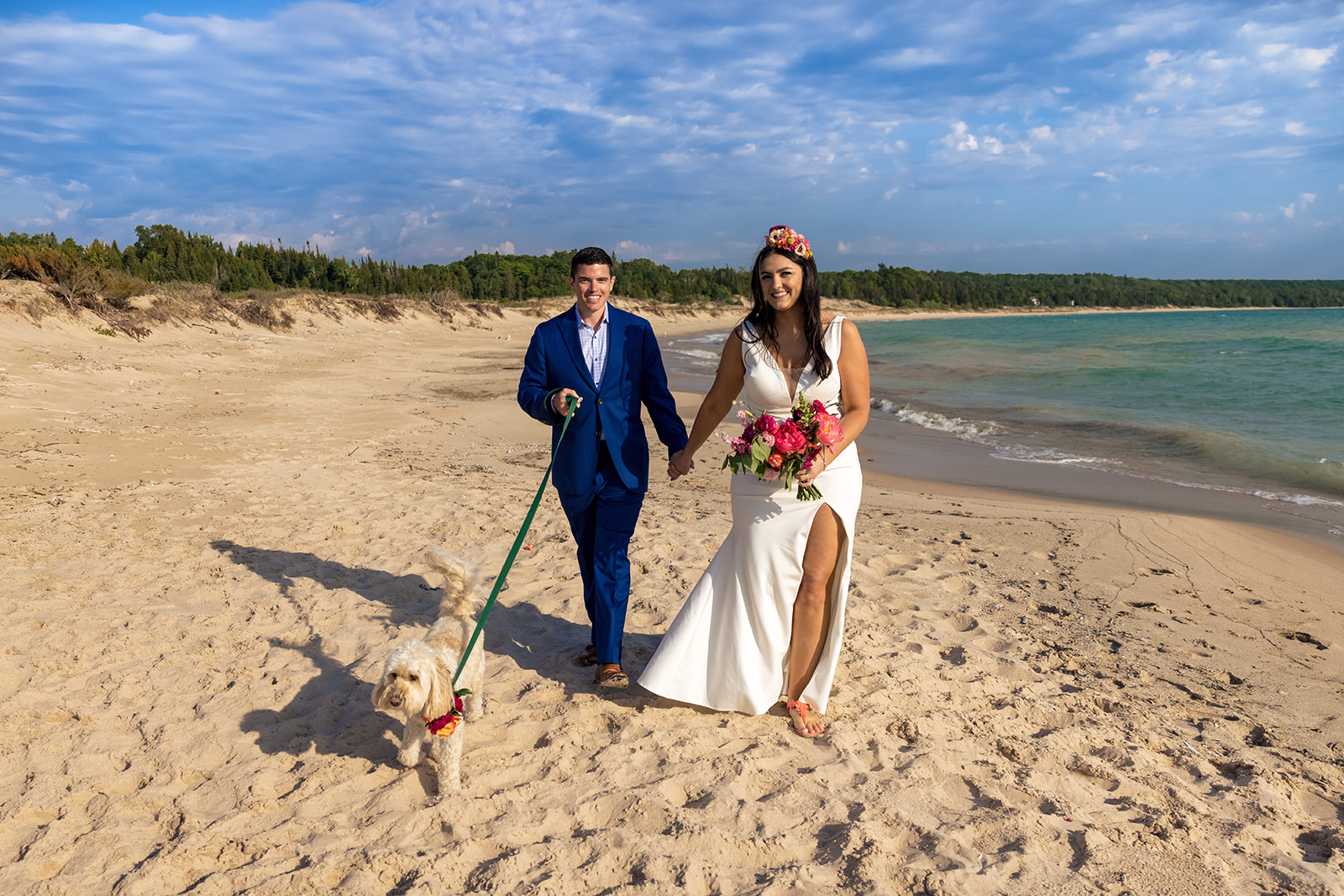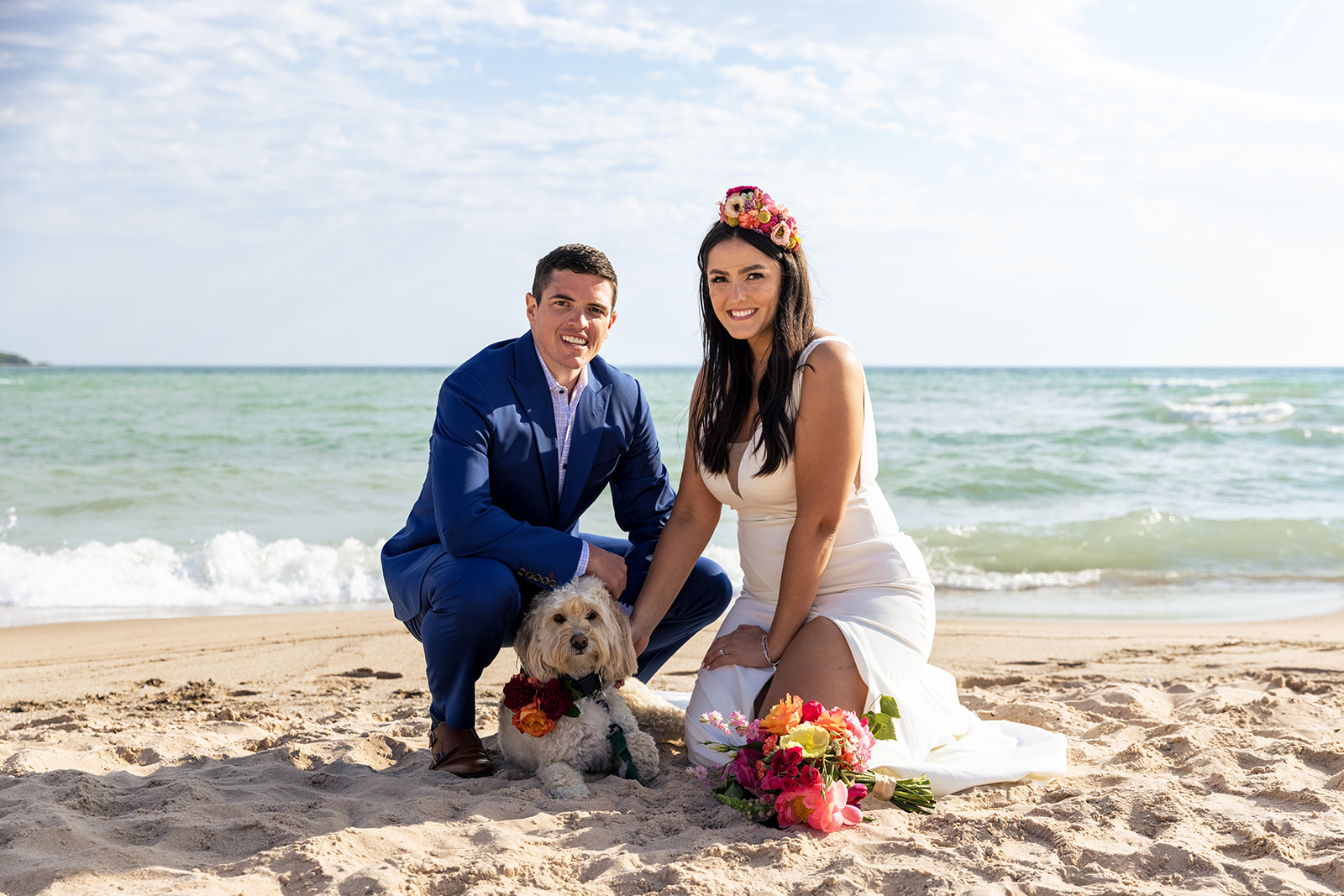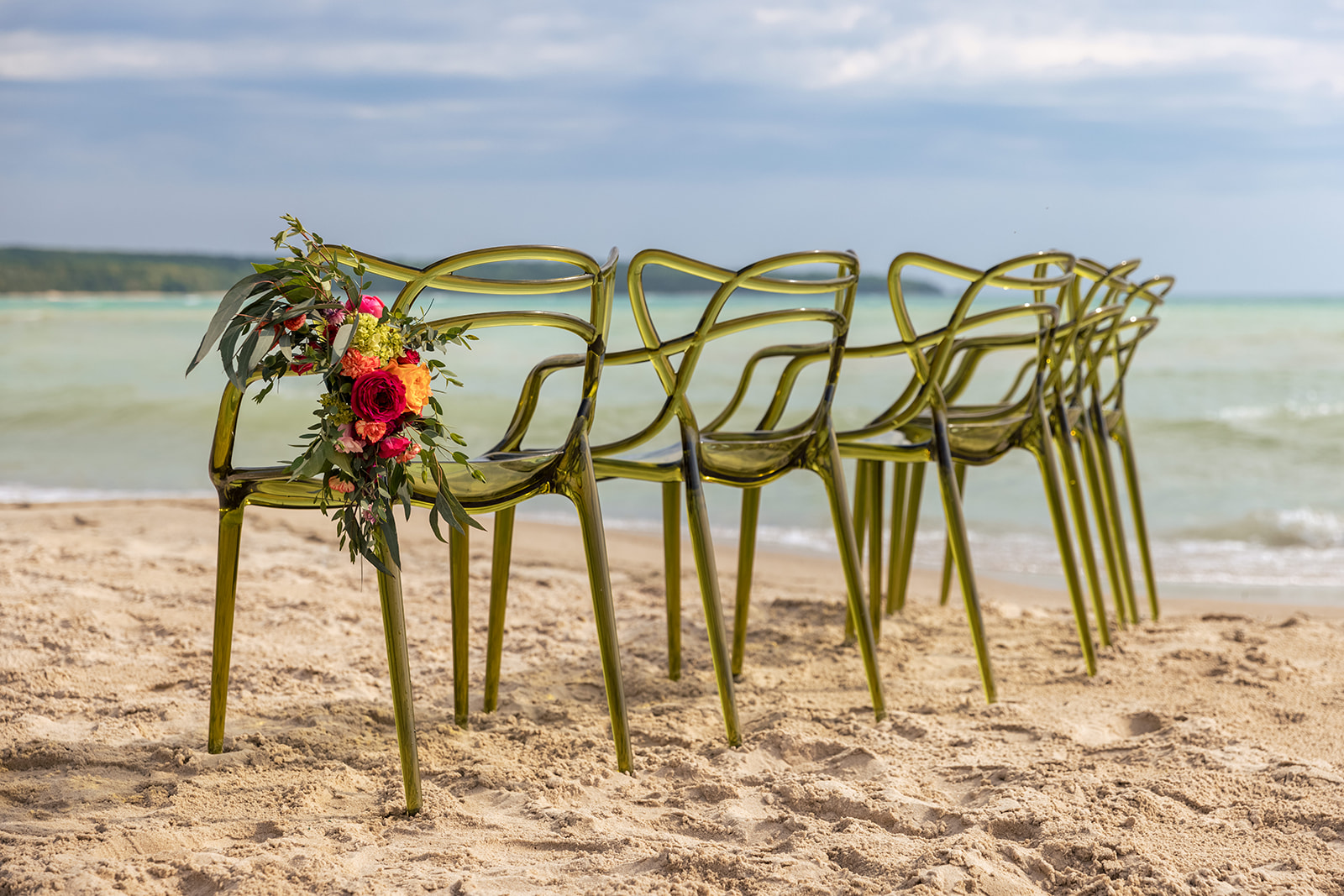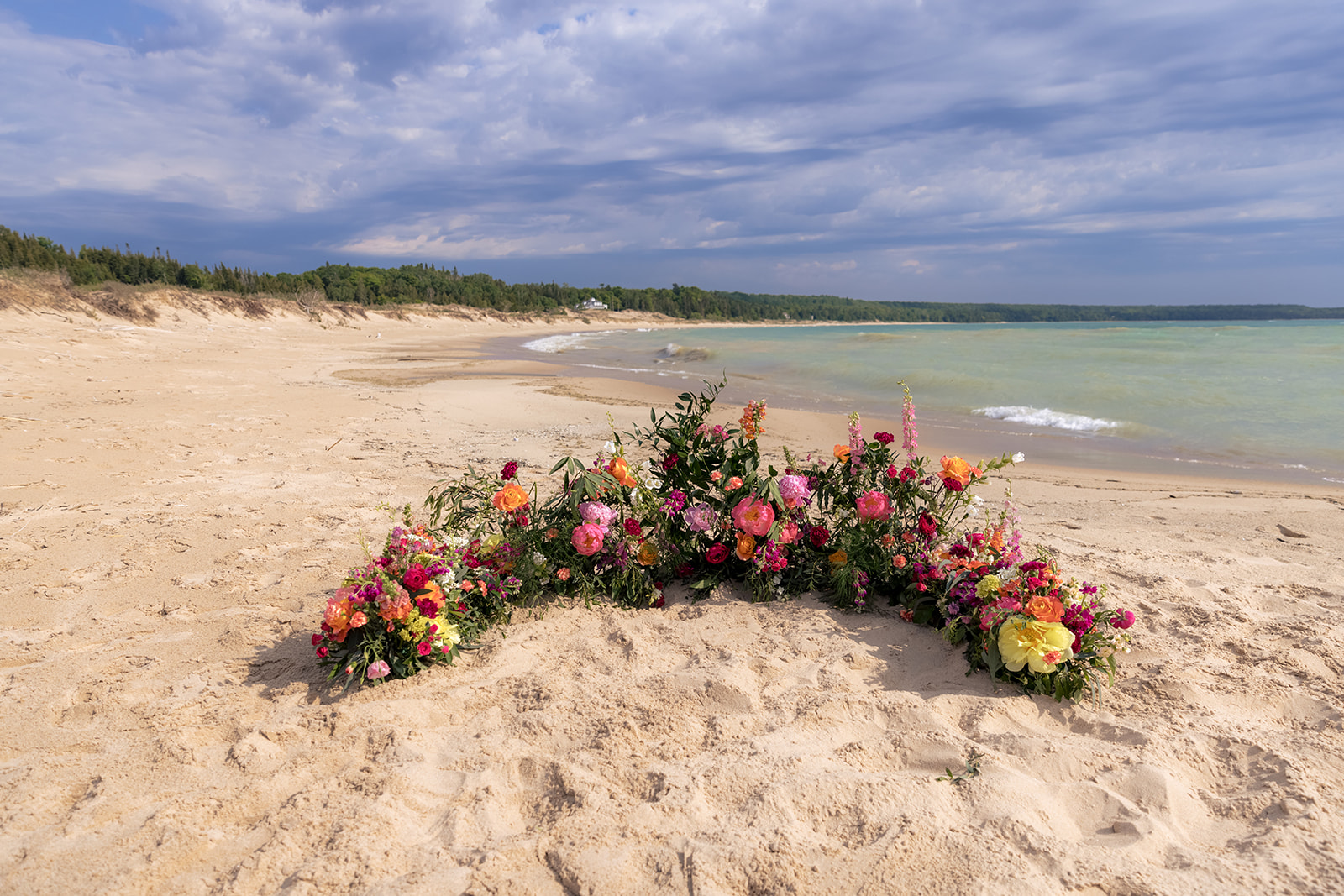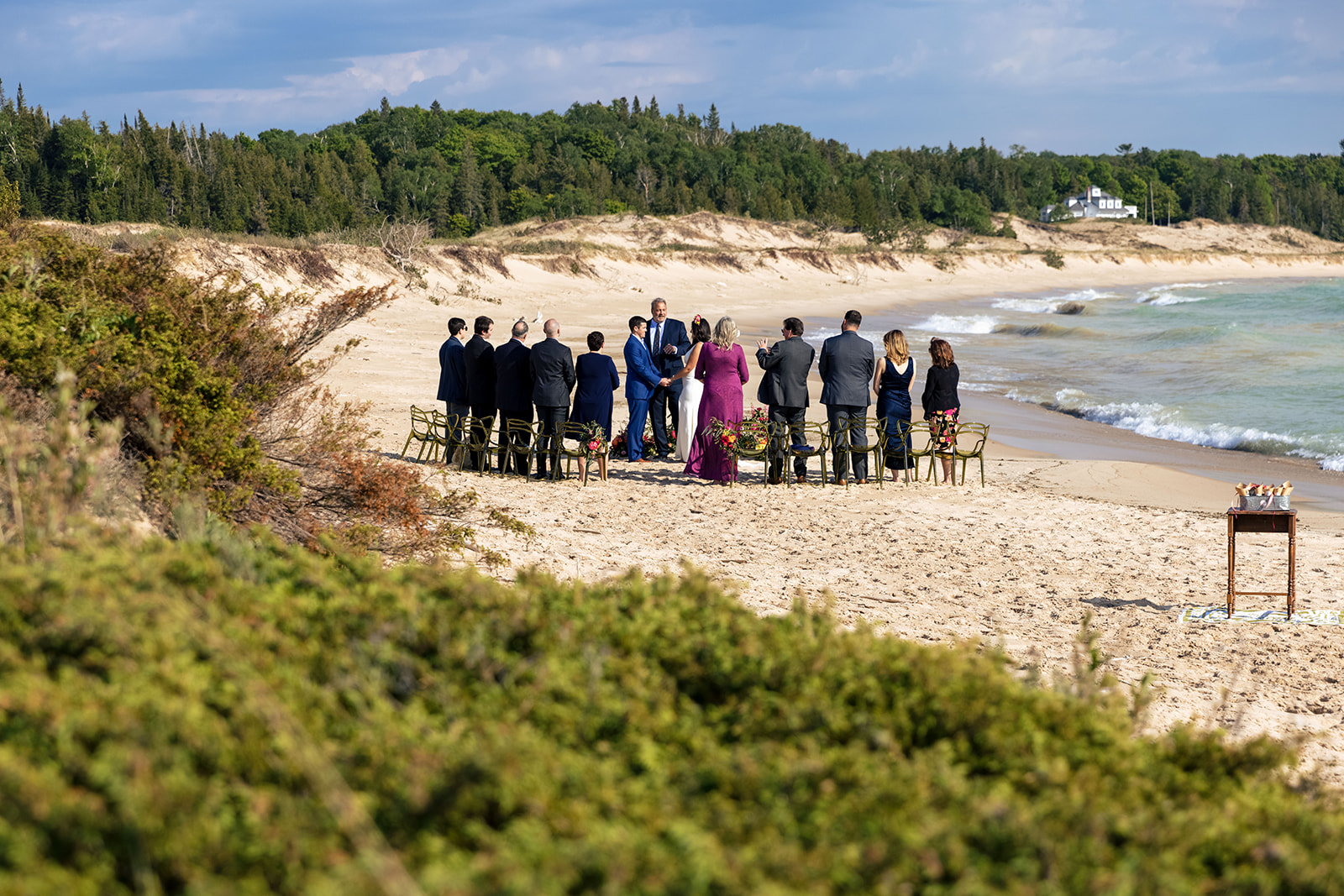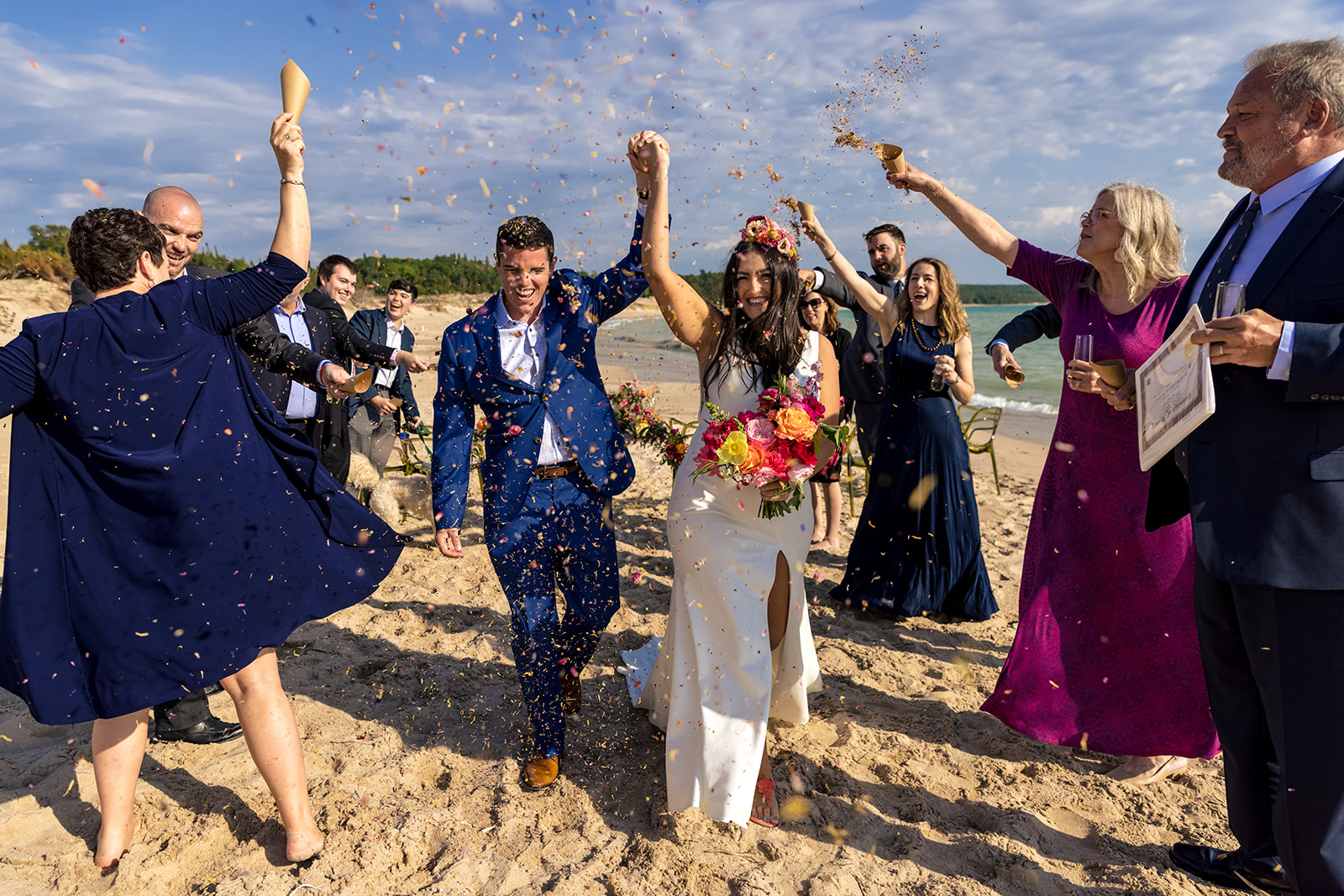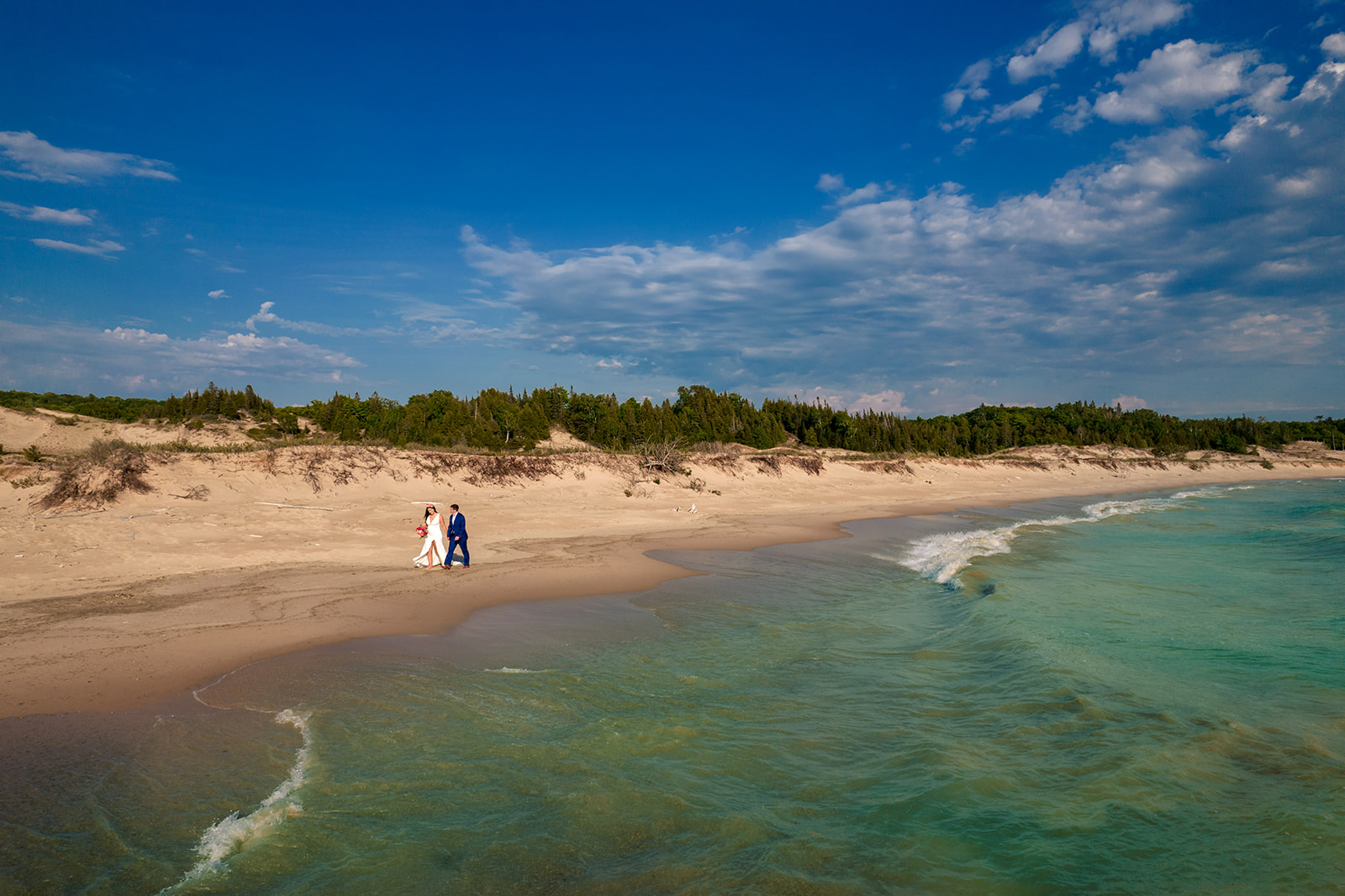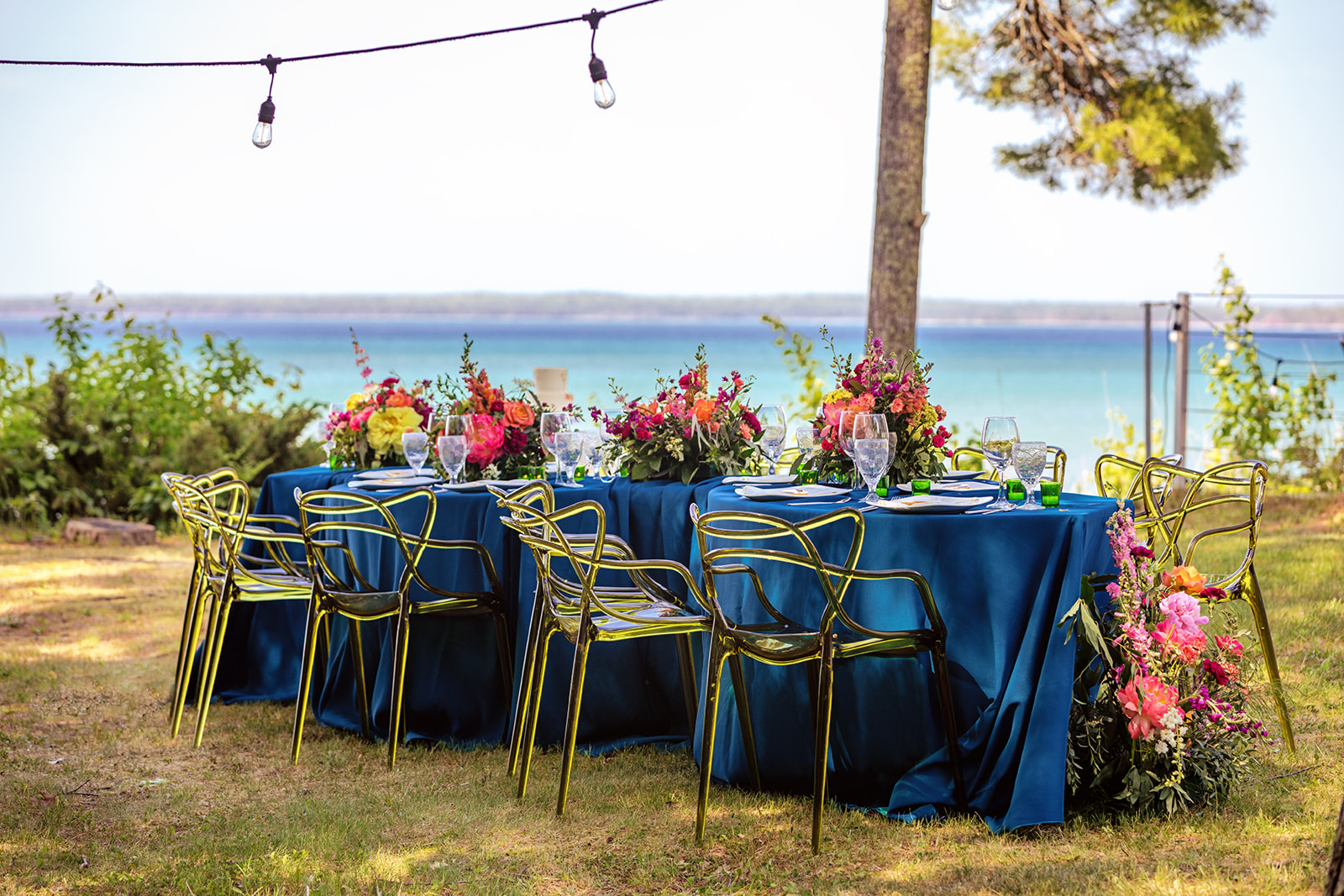 Dinner on a lakeside cliff
After the ceremony, guests drove back towards town to the charming Beaver Island Lodge, known for great food with epic sunset views.  The lodge is situated atop a coastal forested cliff on Lake Michigan.  We set a playful serpentine table under the pines.  The tablescape featured vibrant floral, fresh green patterned napkins, grapefruit slice place cards, teal linens, whimsical chairs, and market lights strung along the trees.  An exquisite floral cake accented the scene and as the sun set on conversations punctuated with laughter, the whole scene was truly magical.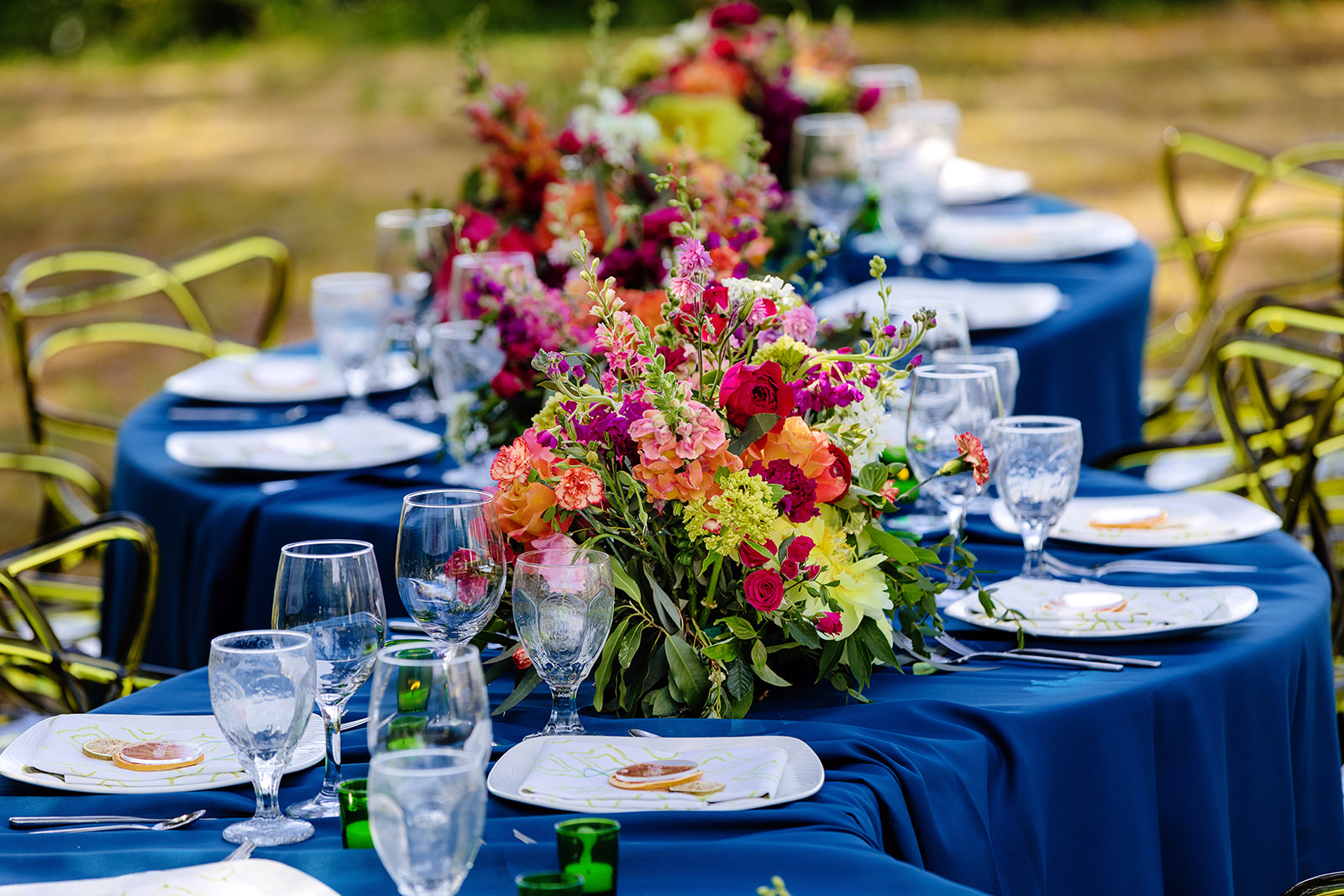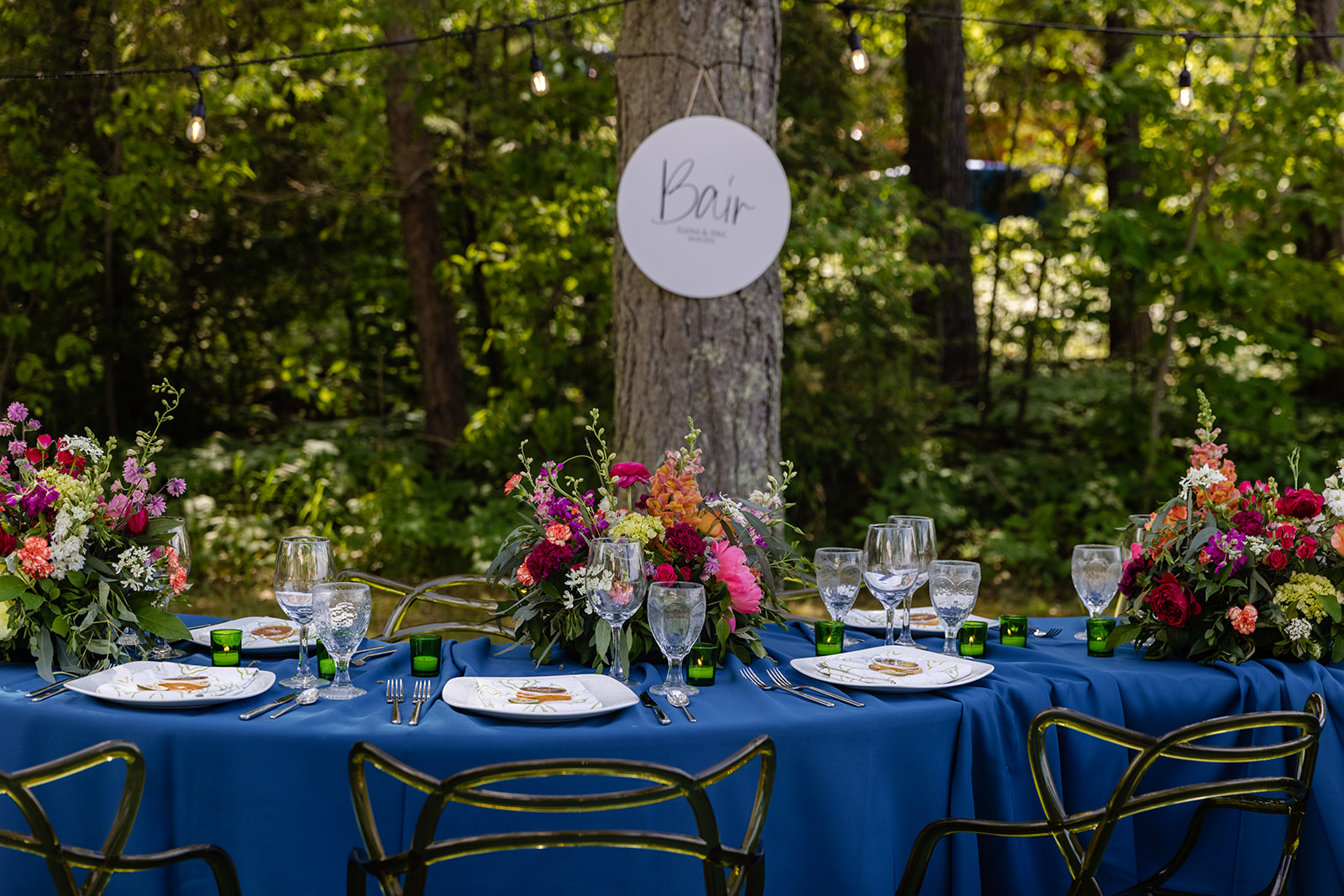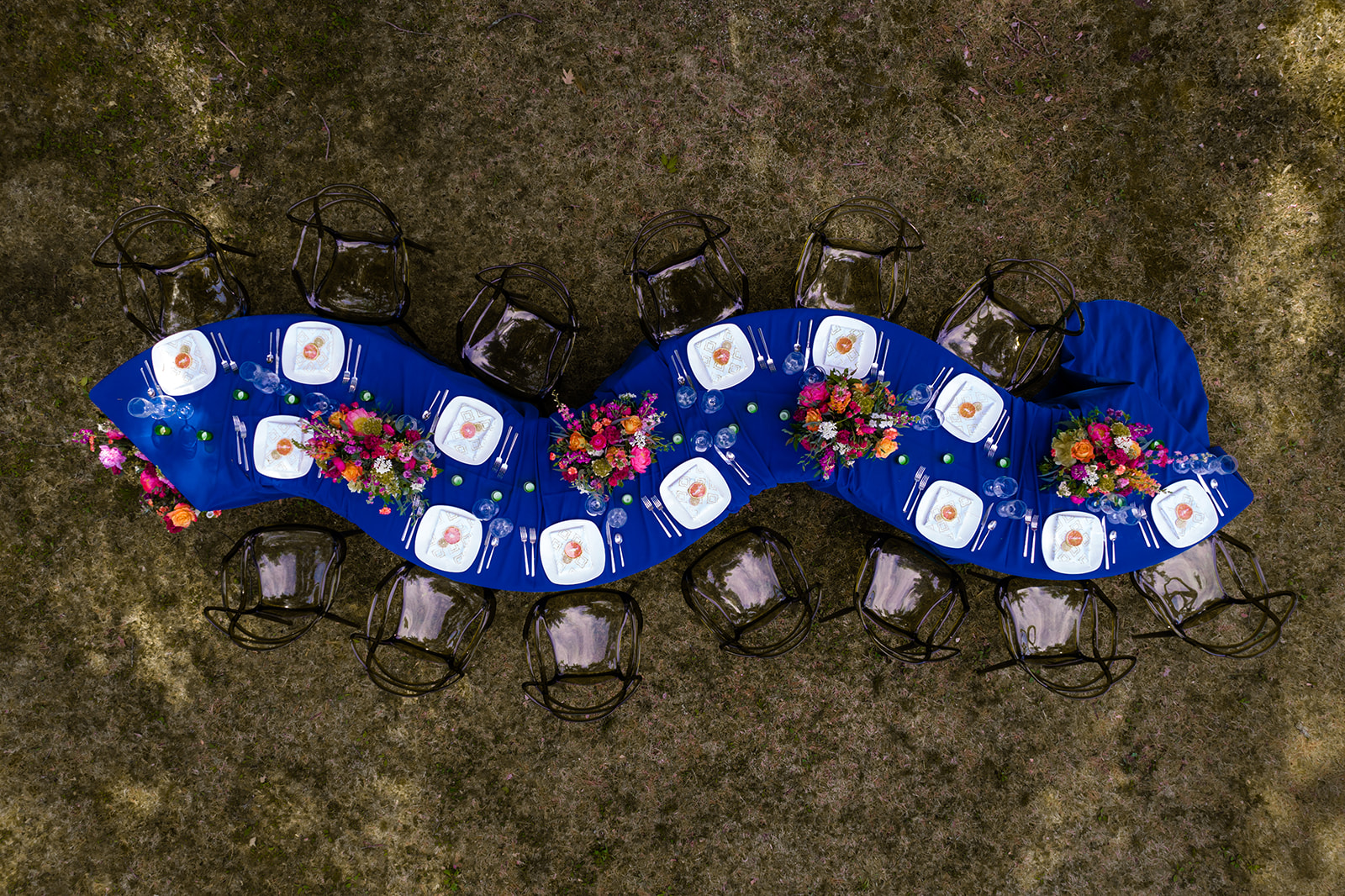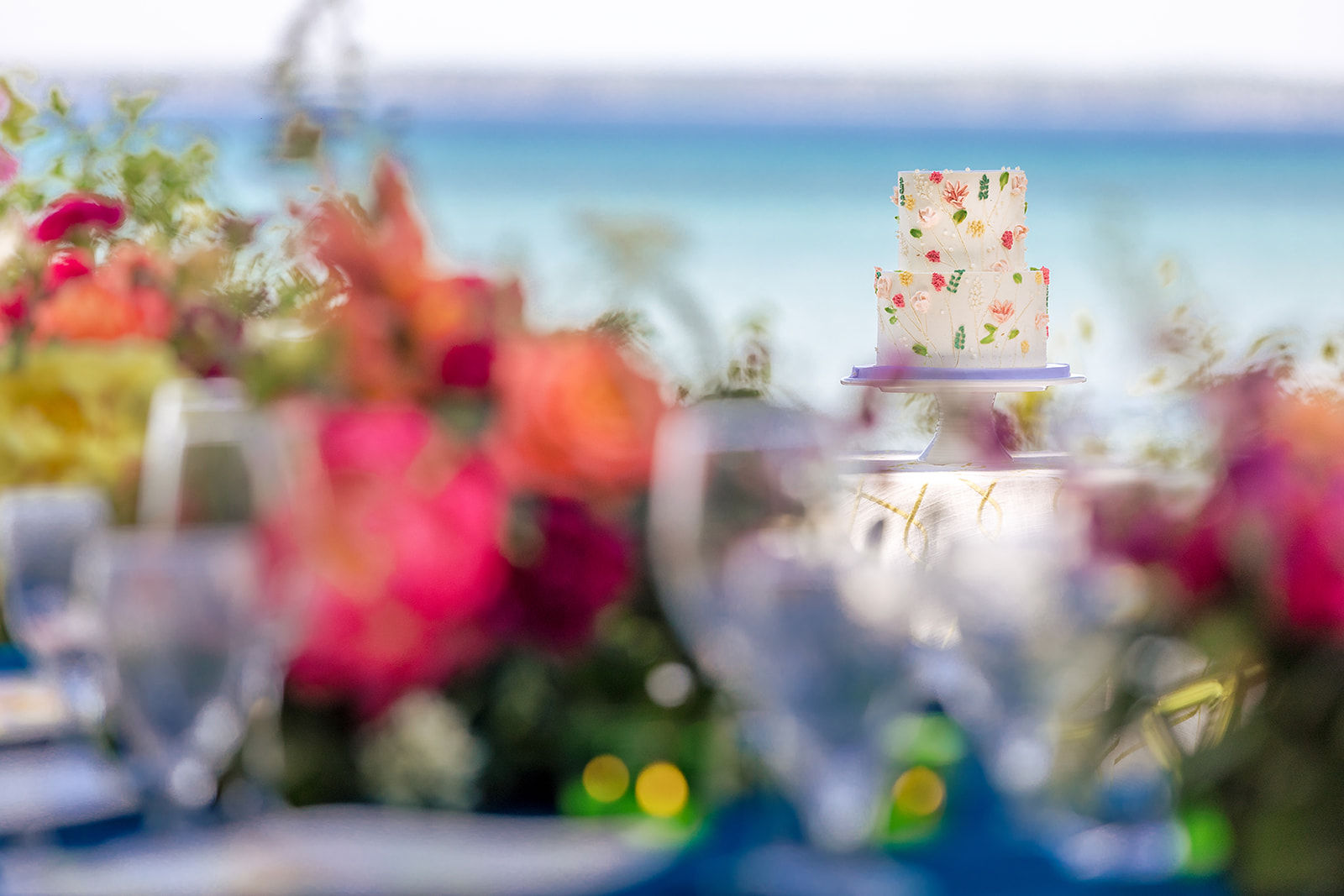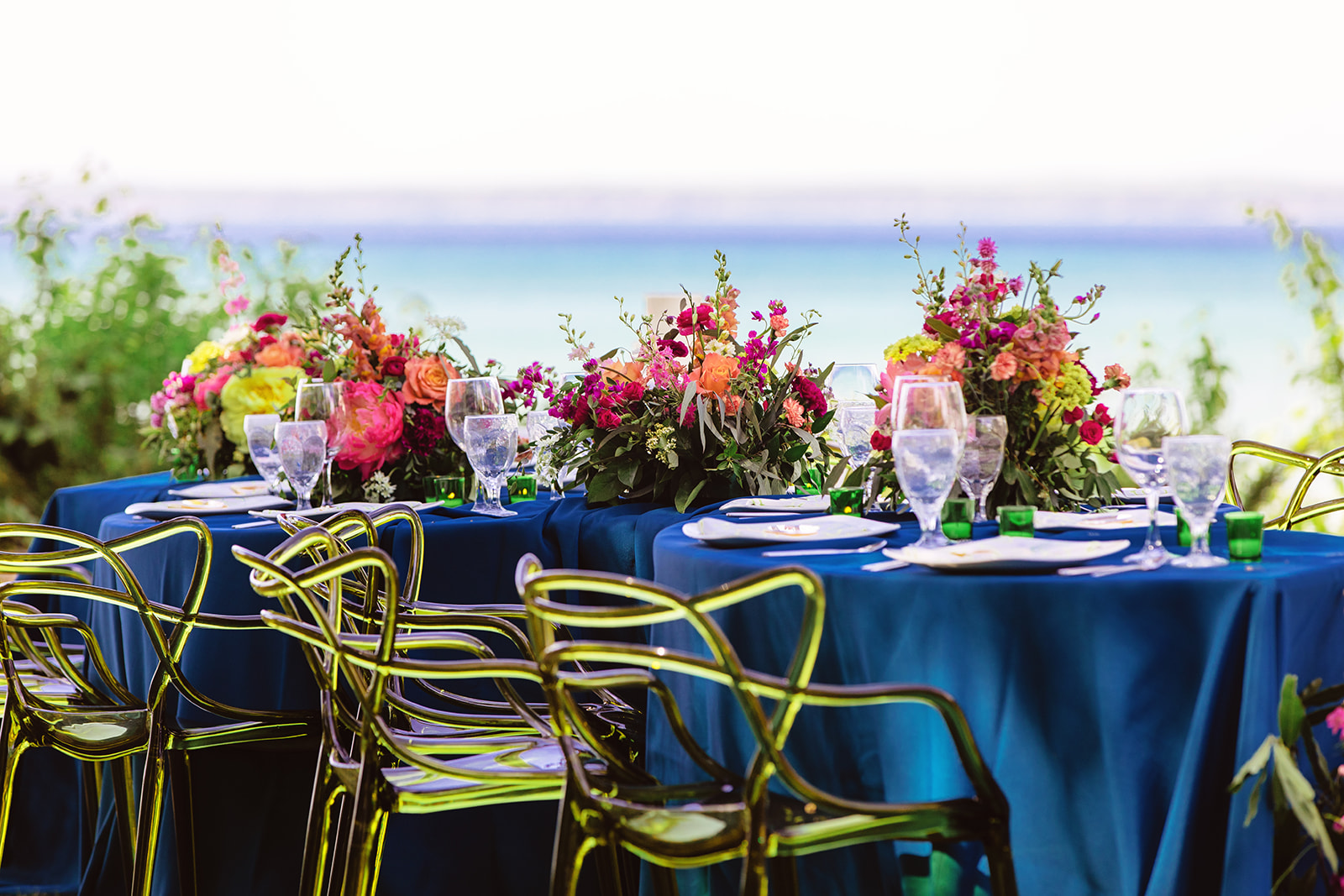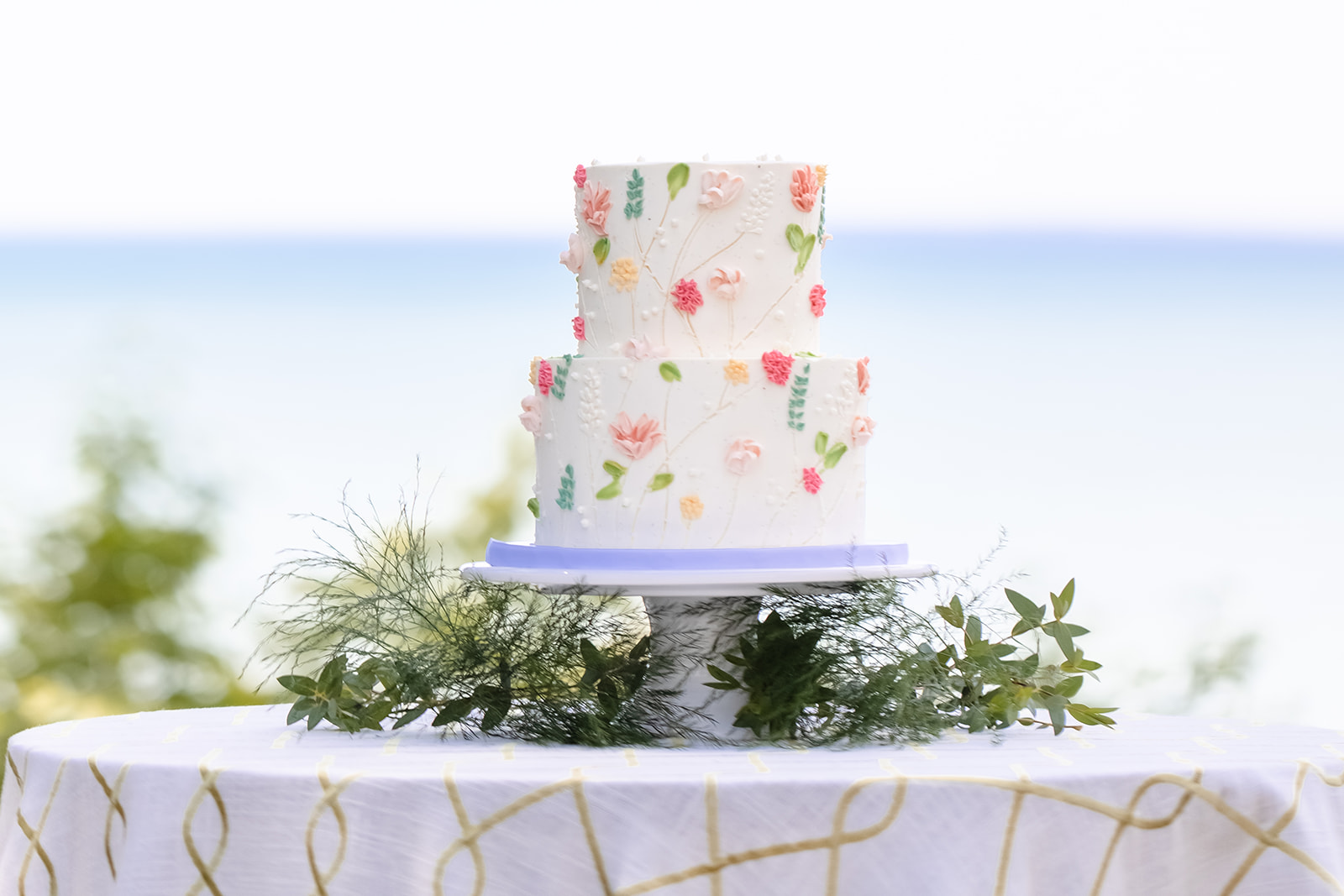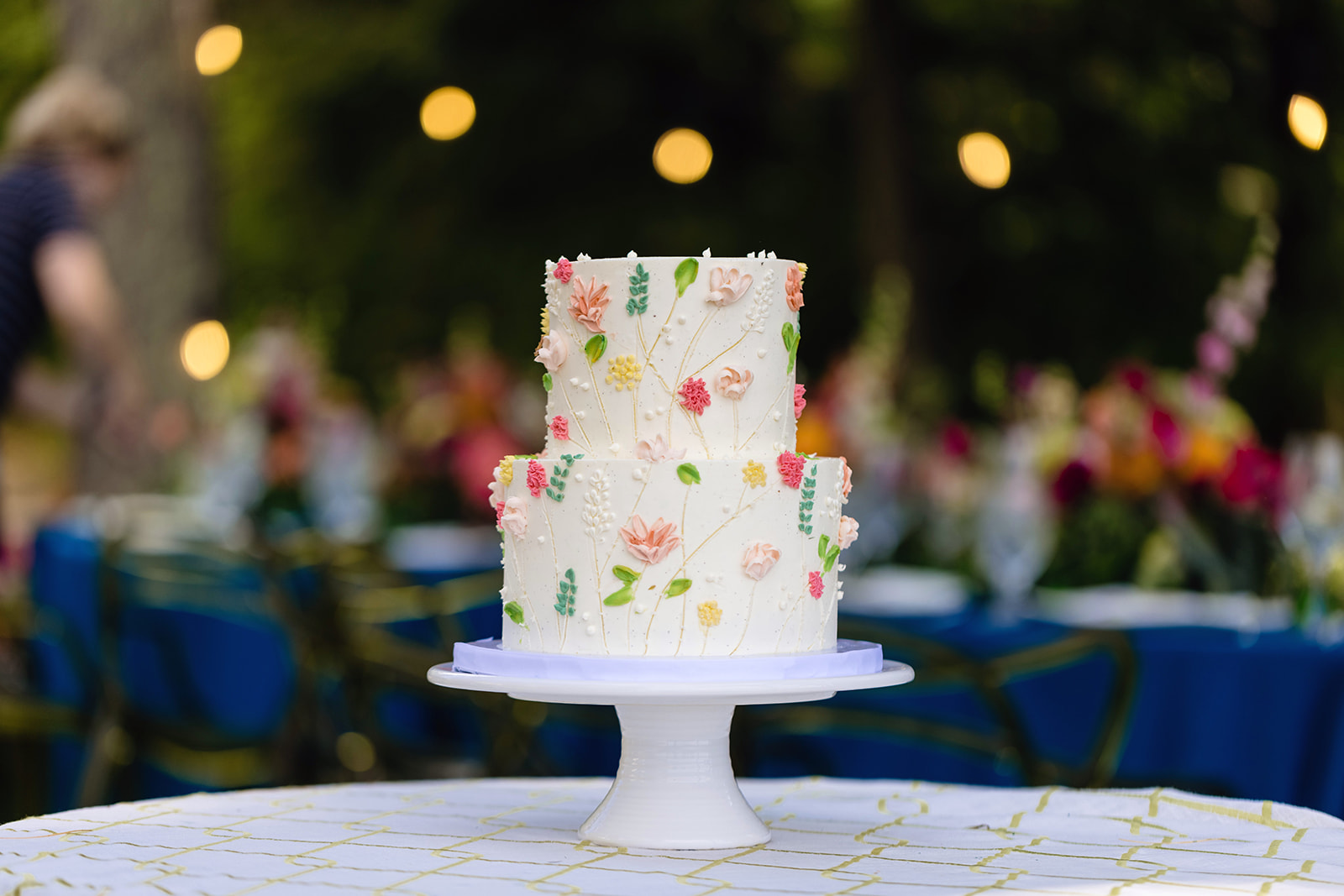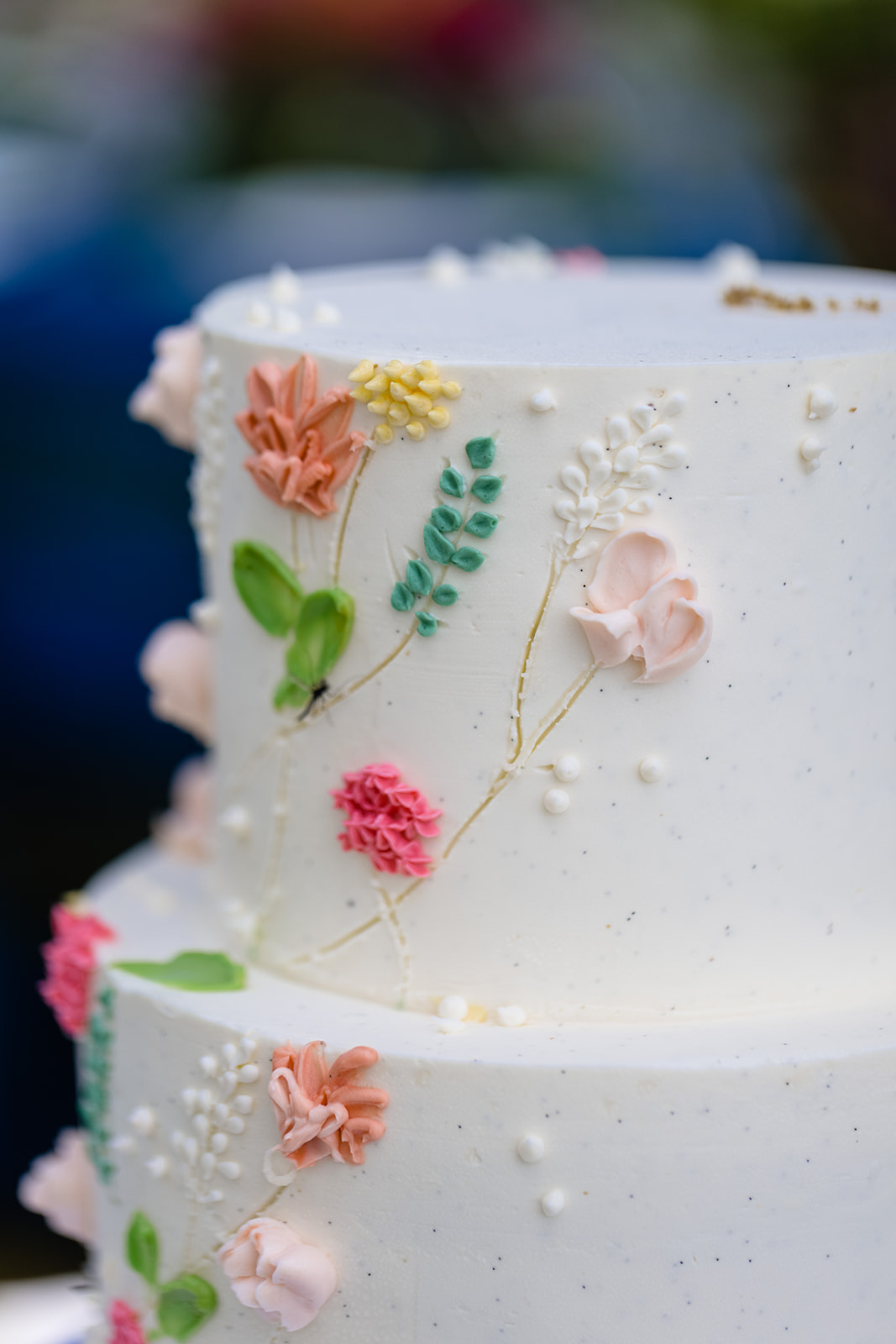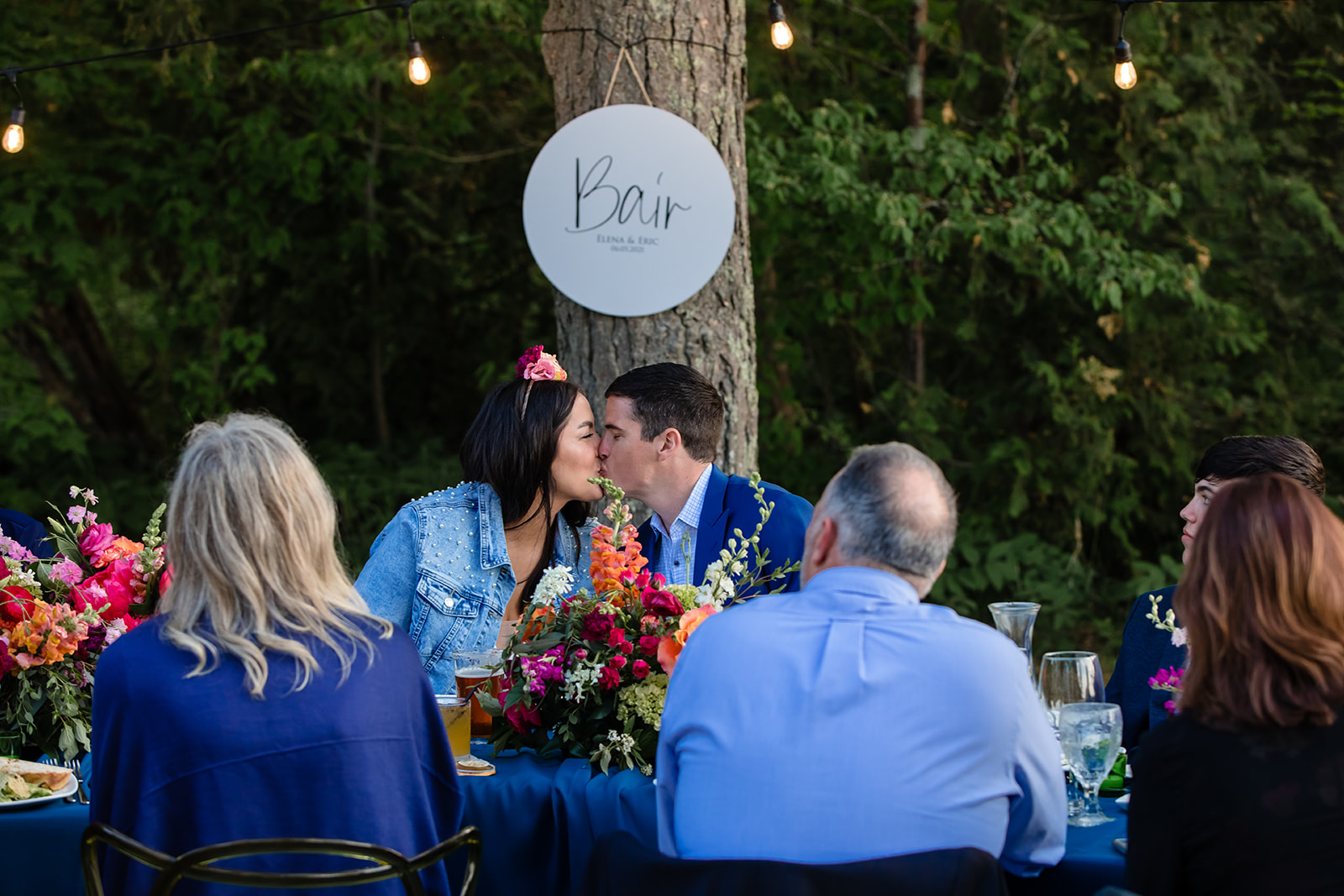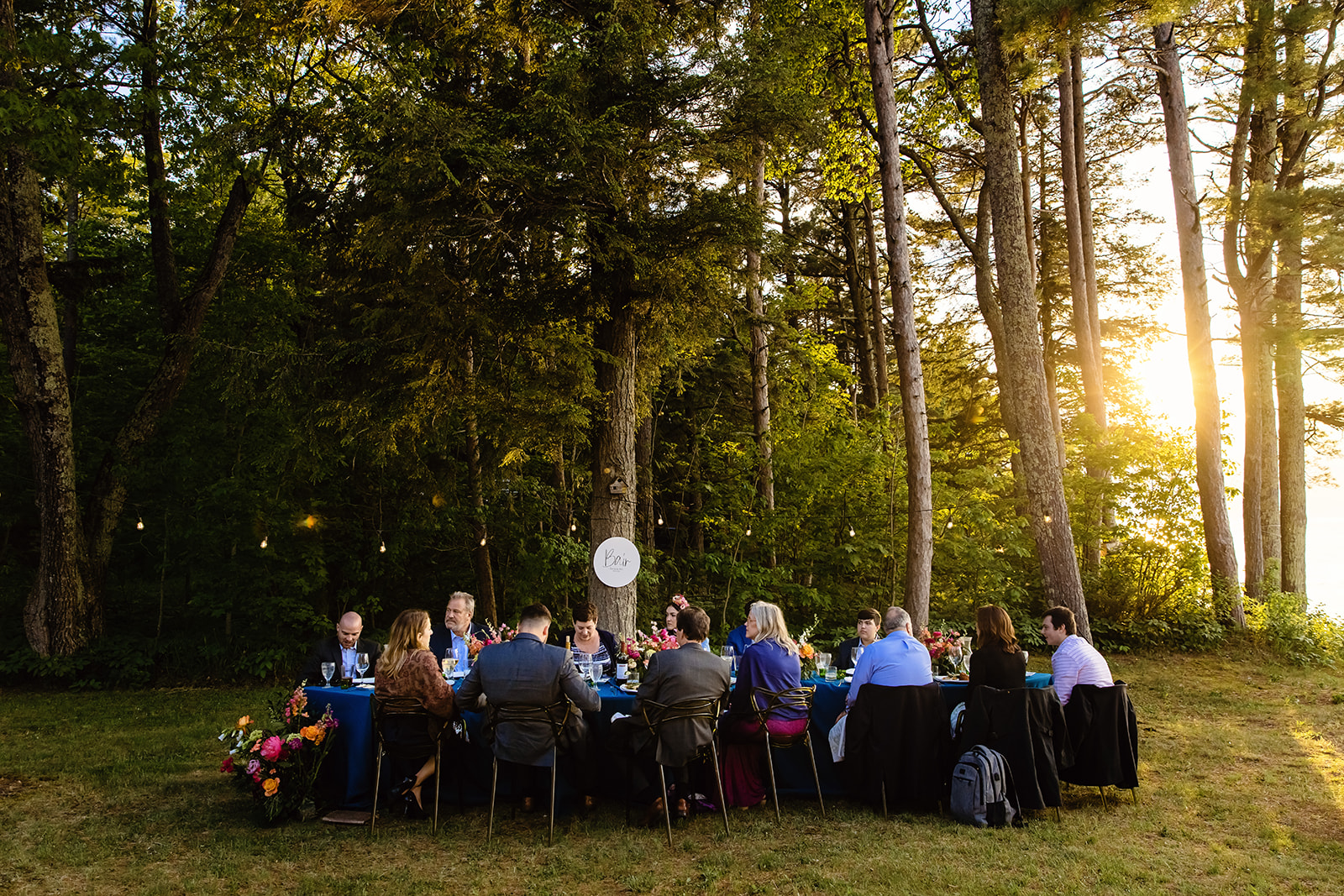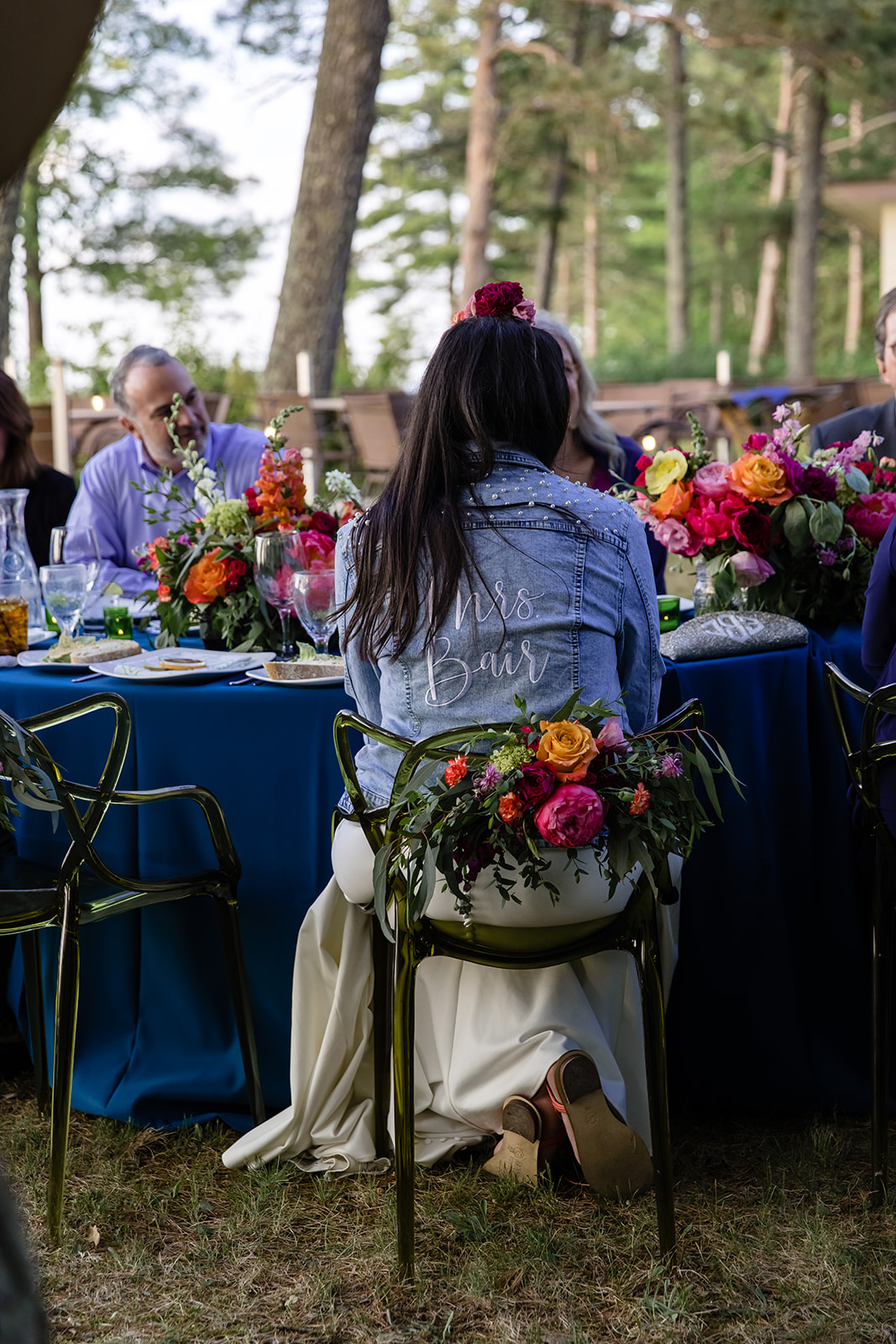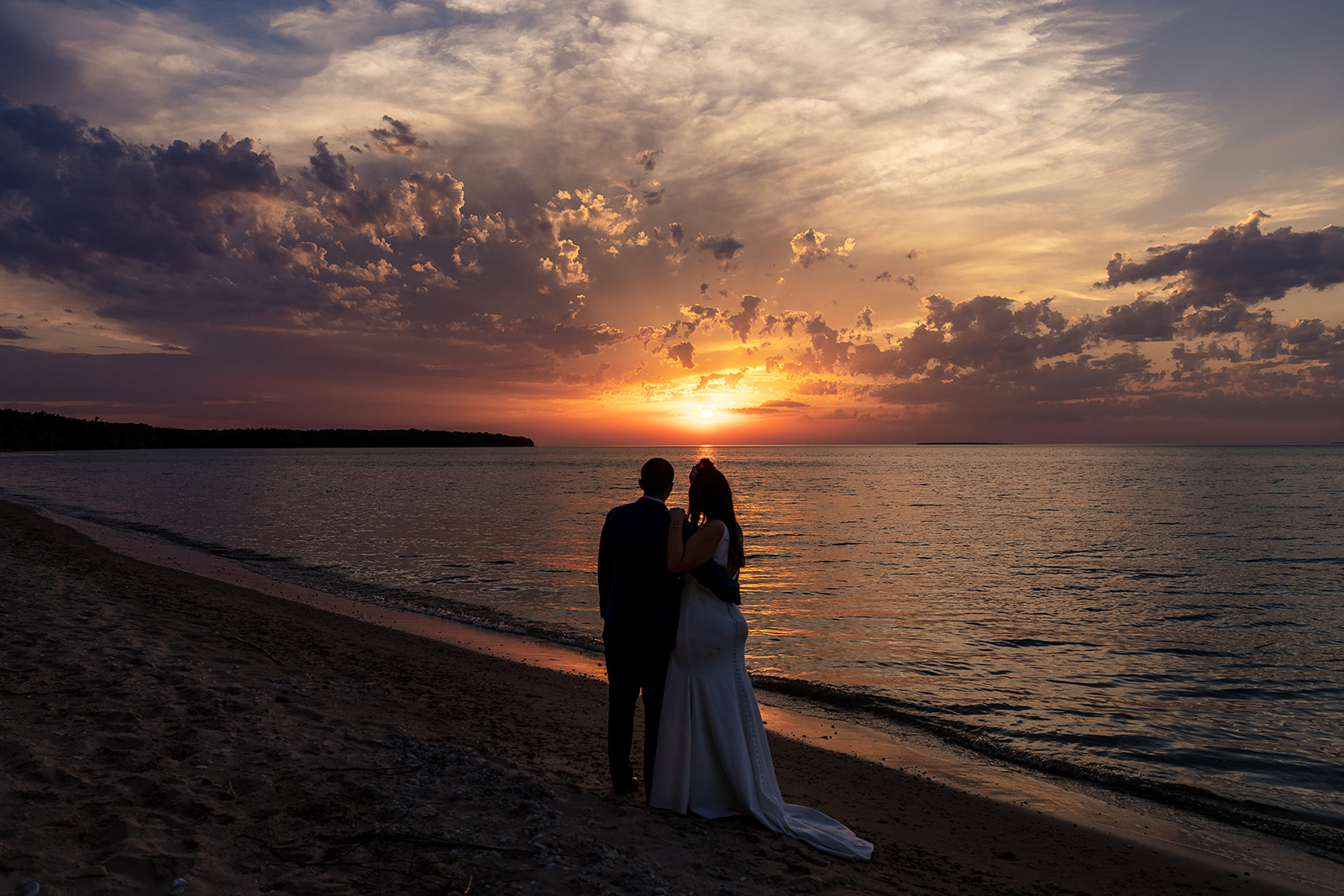 Creative Team Credits
Photography:  Rayan Anastor Photography
Design + Coordination:  Juniper & Lace Events
Floral Design:  Sweetwater Floral
Ceremony Beach:  Private Residence
Reception Venue & Catering:  Beaver Island Lodge
Cake:  Sweet Tartlette
Decor Rentals:  Event Theory, BBJ LaTavola
Hand-lettered place cards:  Ampersand Lettering Lab
Sound system:  Sound Environments