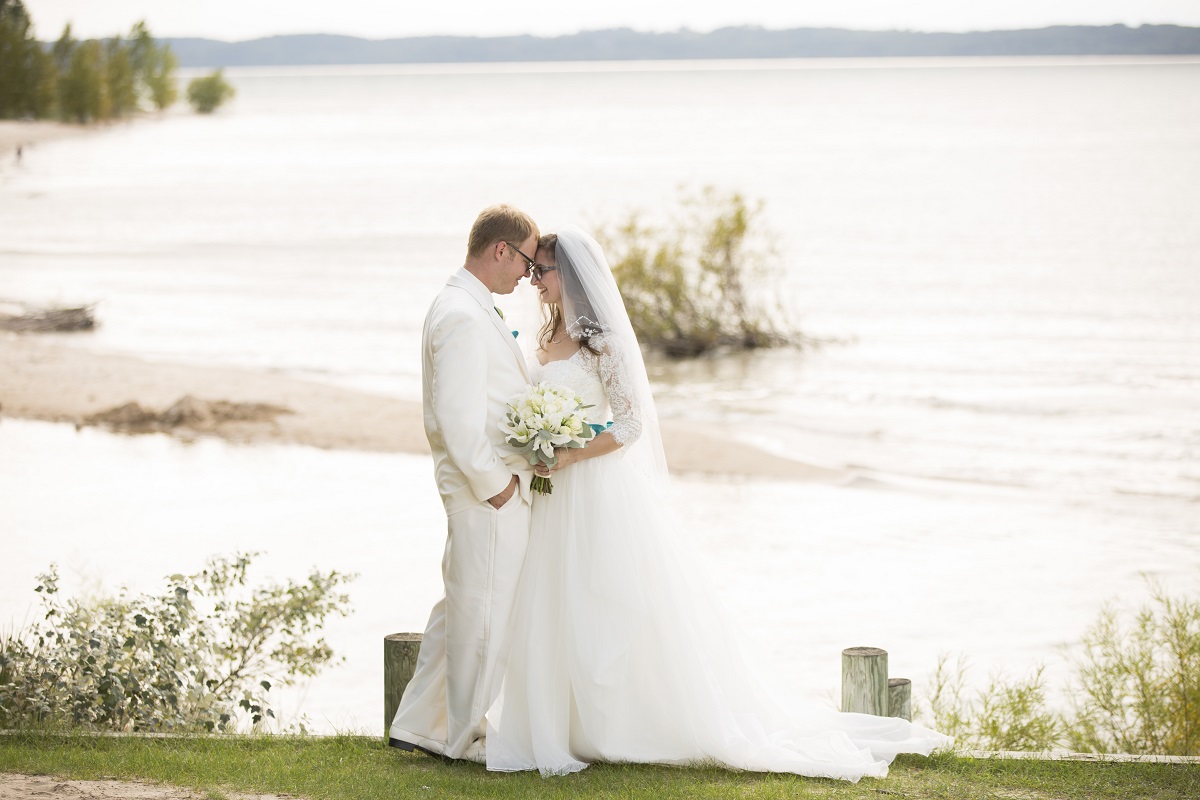 Ashley and Marcus vowed to "always adventure together" as Lake Michigan waves gently lapped the rocky breakwalls steadfastly protecting Elk Rapids harbor just outside Jack Blesma Pavilion.  With a wedding date that falls on the annual two day kayak tour thru a chain of five local lakes, anniversary adventures are already assured and with some of the most kind-hearted personalities and genuinely joyful spirits, (captured with beautiful emotion here by Nikki Cashen Photography) everyday adventures are sure to be just as fulfilling.
As the newlyweds took a spin thru the charming village of Elk Rapids in a gleaming black Mustang (courtesy of Ashley's dad), guests strolled under tall shade trees on the library lawn, over the white wooden bridge, past the savory aroma of dinner being grilled by Catering By Kelly's, and into Historic Elk Rapids Town Hall (HERTH) to continue the celebration.
HERTH is a delightful space with a lofty ceiling adorned in ornate tiles, a stage framed in decorative woodwork, and a showstopper mural featuring vintage business logos from the area.  A fascinating history curated by the wonderfully helpful and attentive caretaker, Linda, includes her grandfather's sheriff office on the lower level where the old town jail is now used to store alcohol for events. Groomsmen walk by it before passing theatre costumes and props to find their own oasis complete with lounge furniture for relaxing and a man-sized wood framed mirror propped against an exposed brick wall for getting ready. 
The endearing venue with its quaint details was decked out for Ashley & Marcus's reception.  A color palette of navy blue and turquoise complimented the gold-edged navy trim and blues of the mural while also reflecting the deep hues of Lake Michigan.  Sensational Events did a gorgeous job with flowers, linens, drape, and lighting.  Navy satin runners and chair sashes added an elegant vibe while turquoise napkins and champagne chargers dressed the edges of tables adorned with vases of white orchids submerged under floating candles.  Swags of drape graced the entrance with romantic softness.
Ashley is a creative soul and her hand-crafted details for the wedding were a labor of love.  She designed the bling belts worn by each of her bridesmaids and herself, attaching each of the sparkling beads with stunning results.  Days before the wedding, Ashley molded clay likenesses of herself and Marcus decked out in white and turquoise to top the ice cream wedding cake.  She created table numbers of little chalkboards on painted turquoise sticks to be displayed in clear vases, anchored by sand from the neighboring beach.  A ceremony sign (painted turquoise to coordinate) was reversible to become the hand-lettered table seating sign for dinner.  And the dance floor sported an elegant monogram logo designed by Ashley online.
Marcus's handiwork also made an appearance.  Marcus had proposed to Ashley in the spring with a pink rock strategically placed on a private beach for her to discover.  The couple laughs about how he had to comment on the random giant pink rock to help her make the discovery but the words "Marry Me" when she turned the rock over were enthusiastically received and the rock itself made a symbolic appearance at the ceremony as part of the couple's story. 
From the first look in Ashley & Marcus's backyard (beautiful hair and makeup styling courtesy of the fun-loving Misty from B.Bliss Salon and Liz from Suite Jayne) to blissful moments on the dance floor (DJ'd by the talented Pluister Entertainment) to the last scoop of Moomer's ice cream, this weekend celebration was an absolute delight to be part of—a noteworthy adventure in love, charming details, and whole-hearted revelry.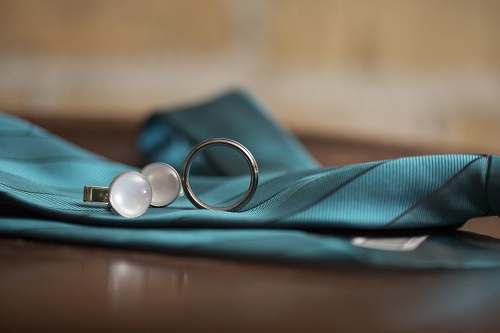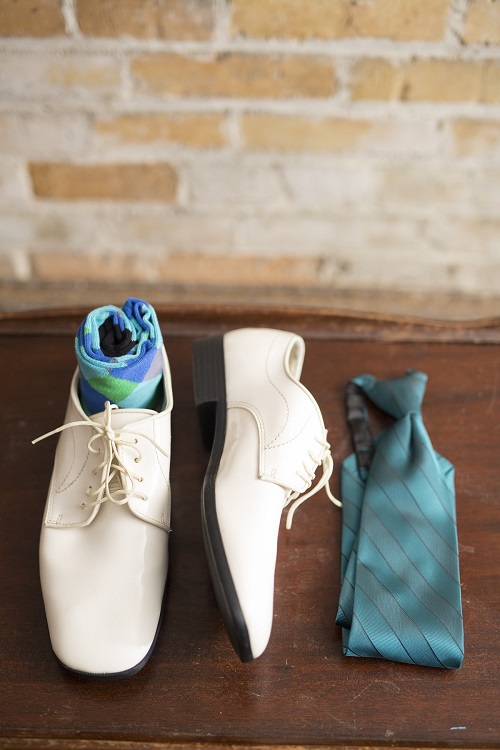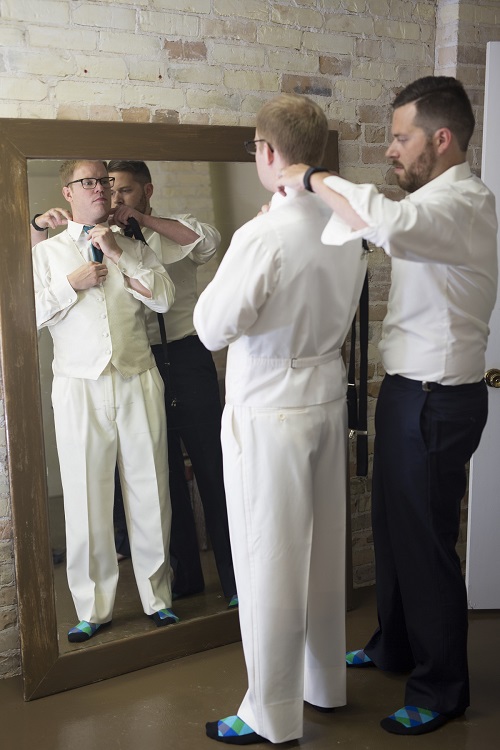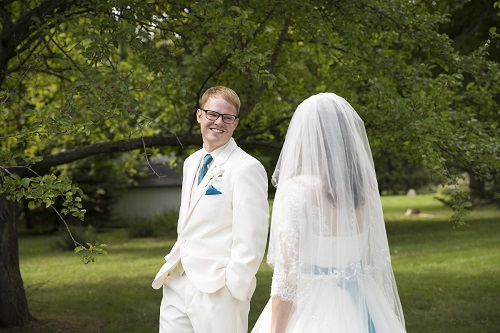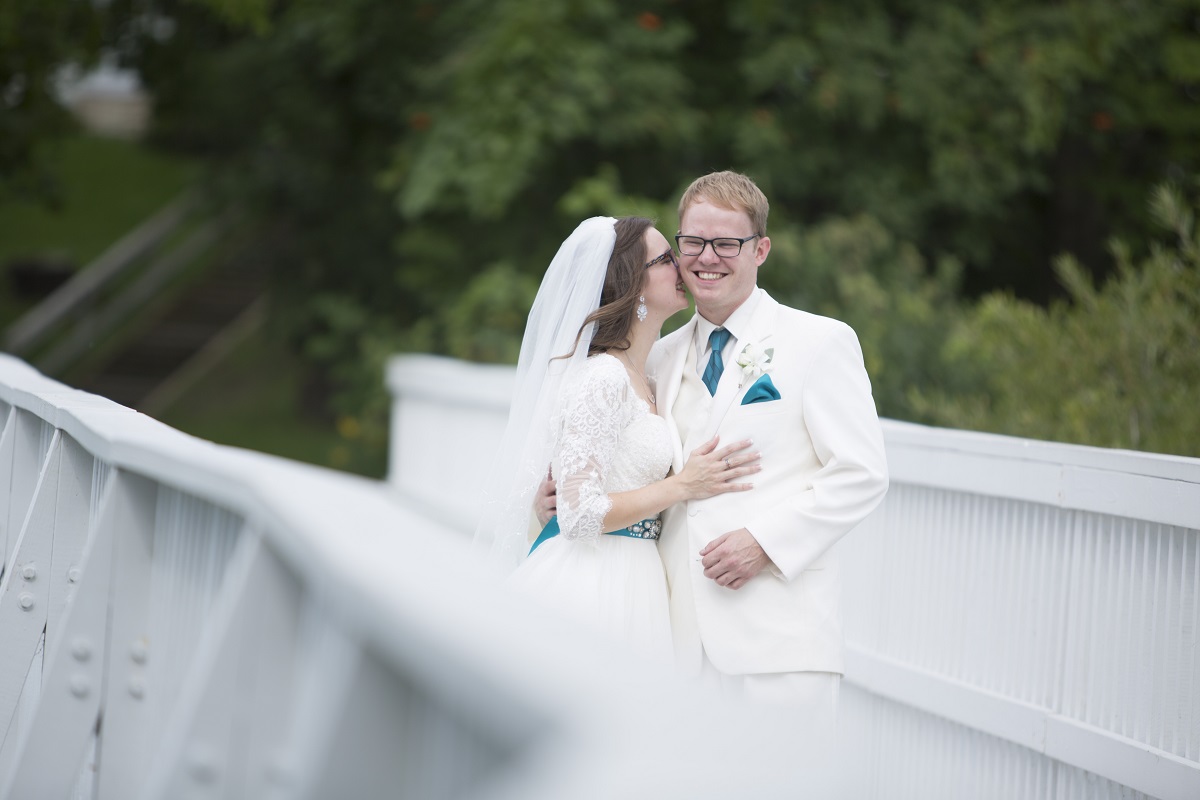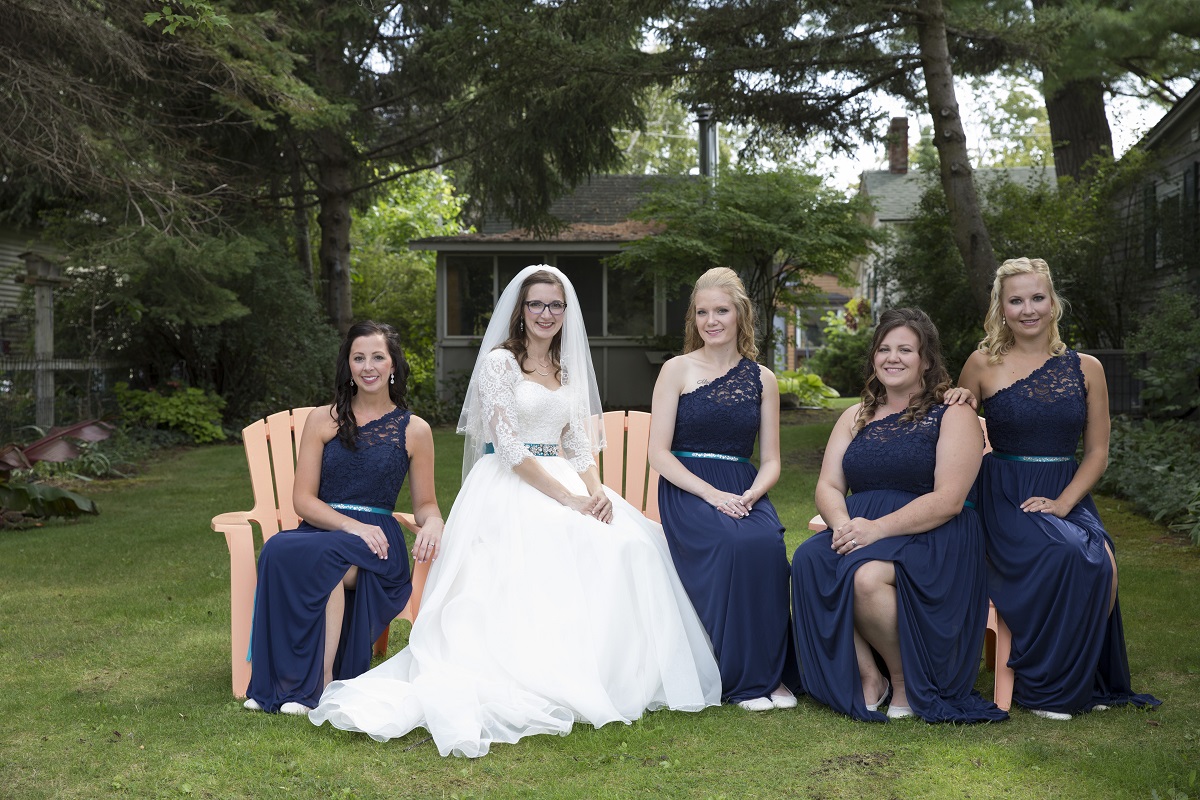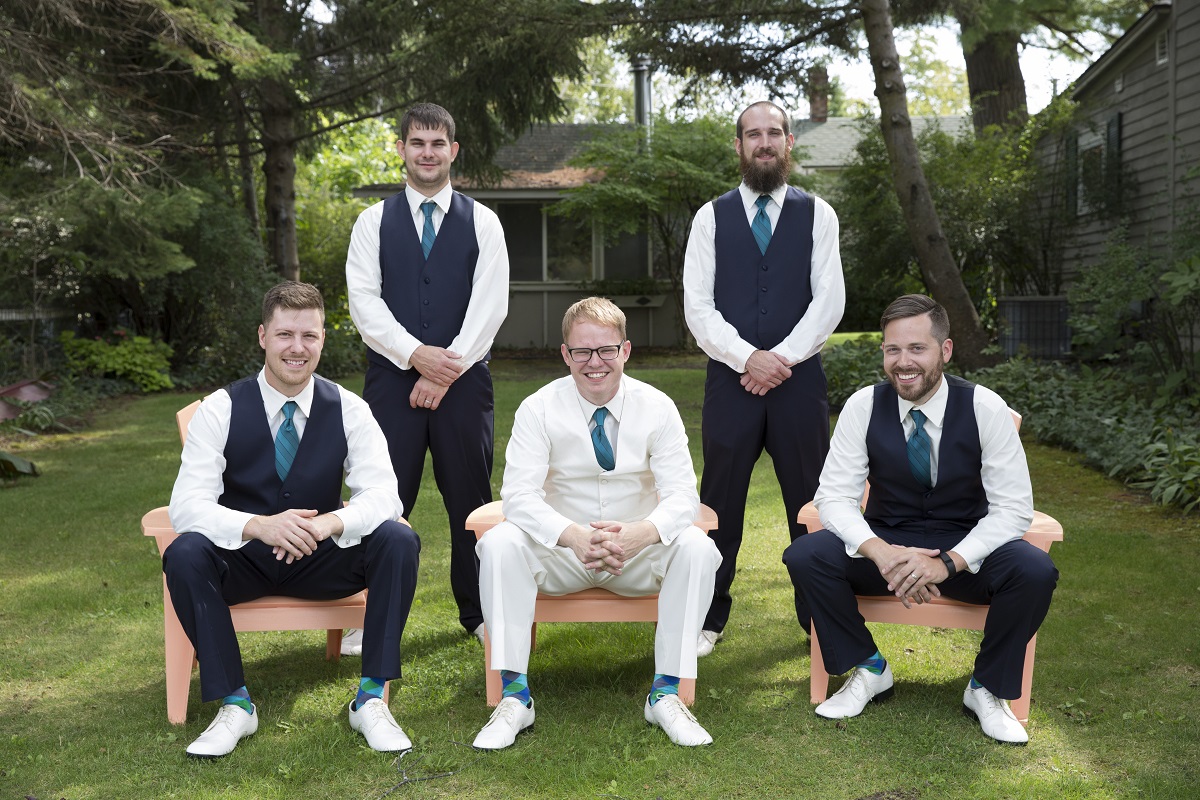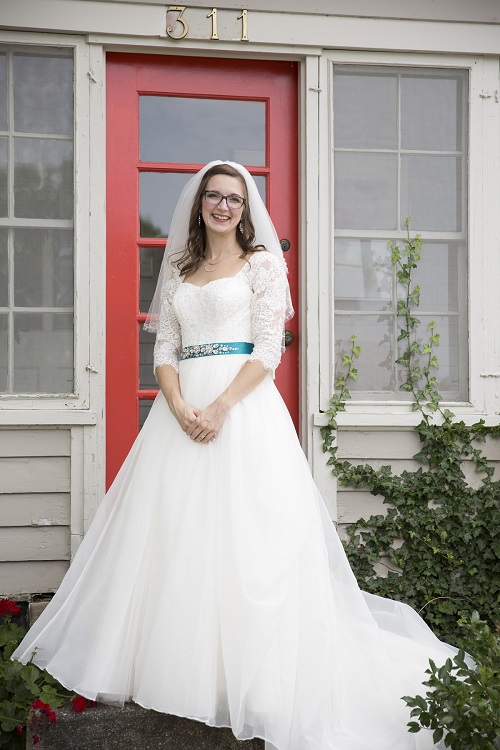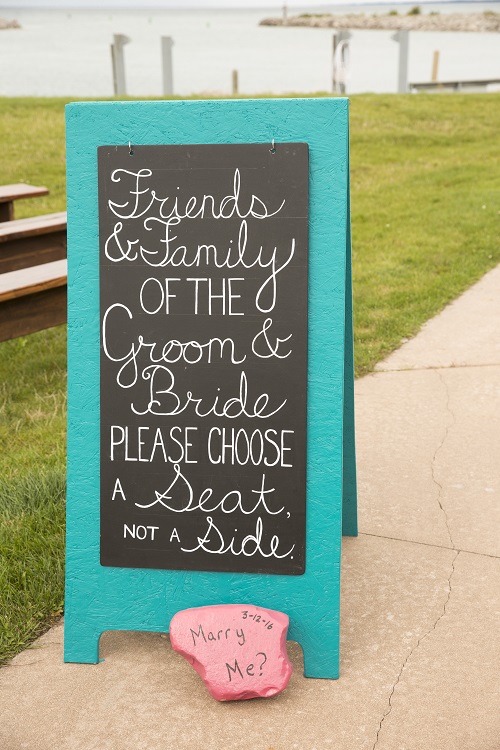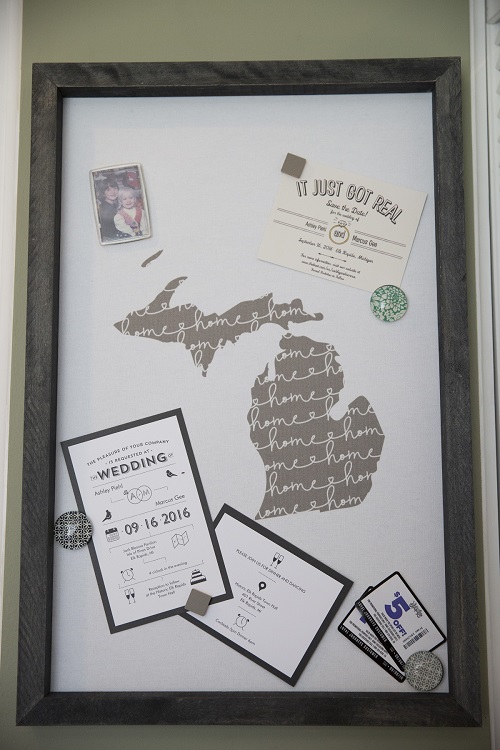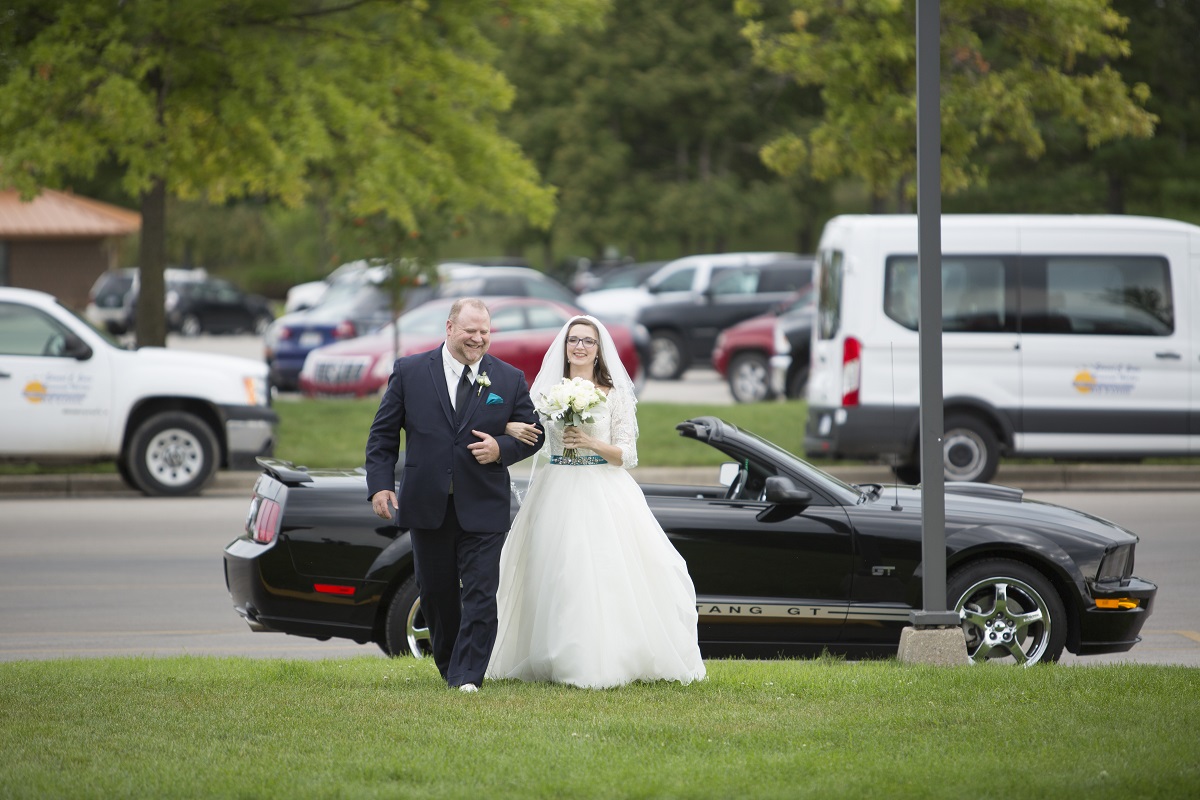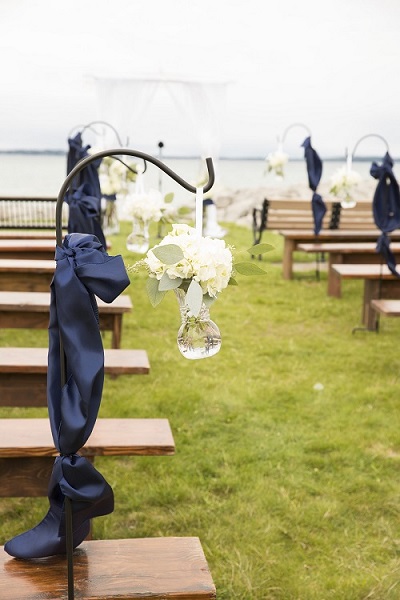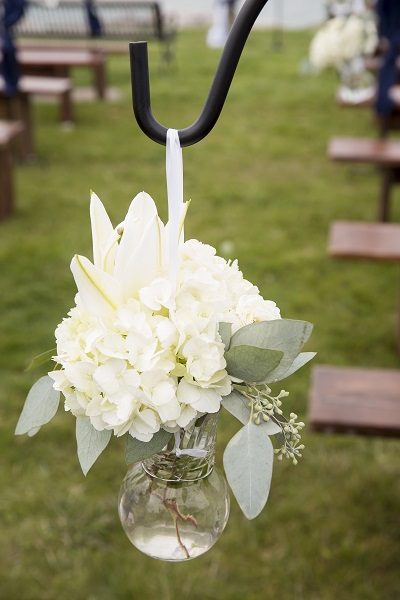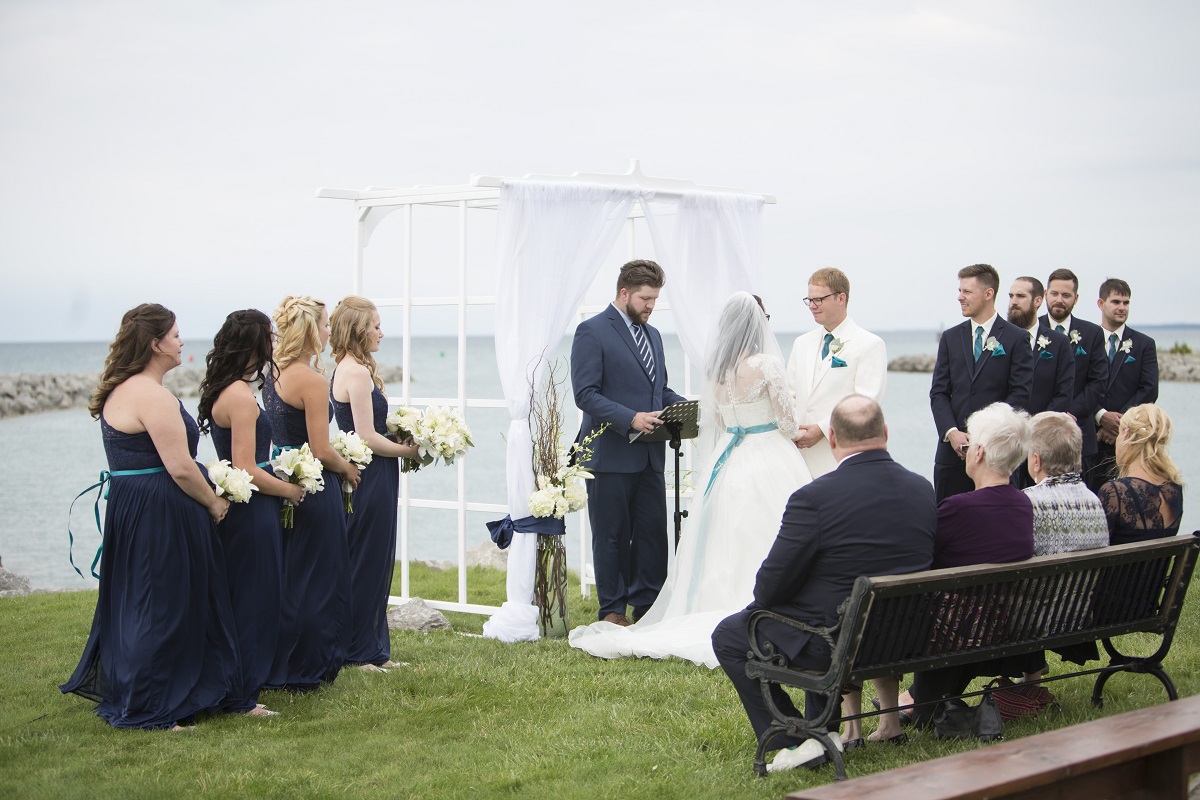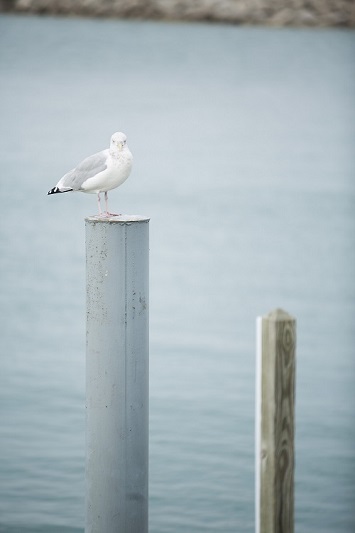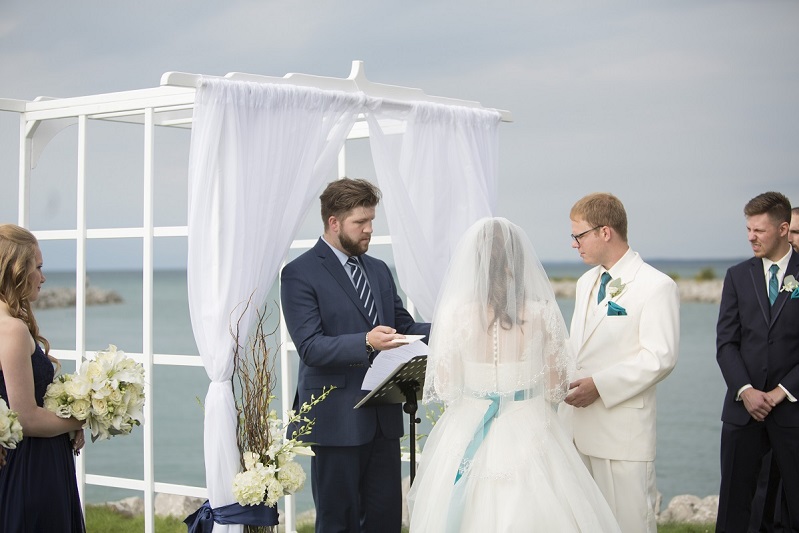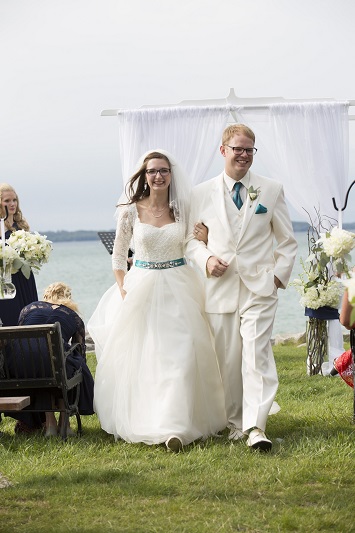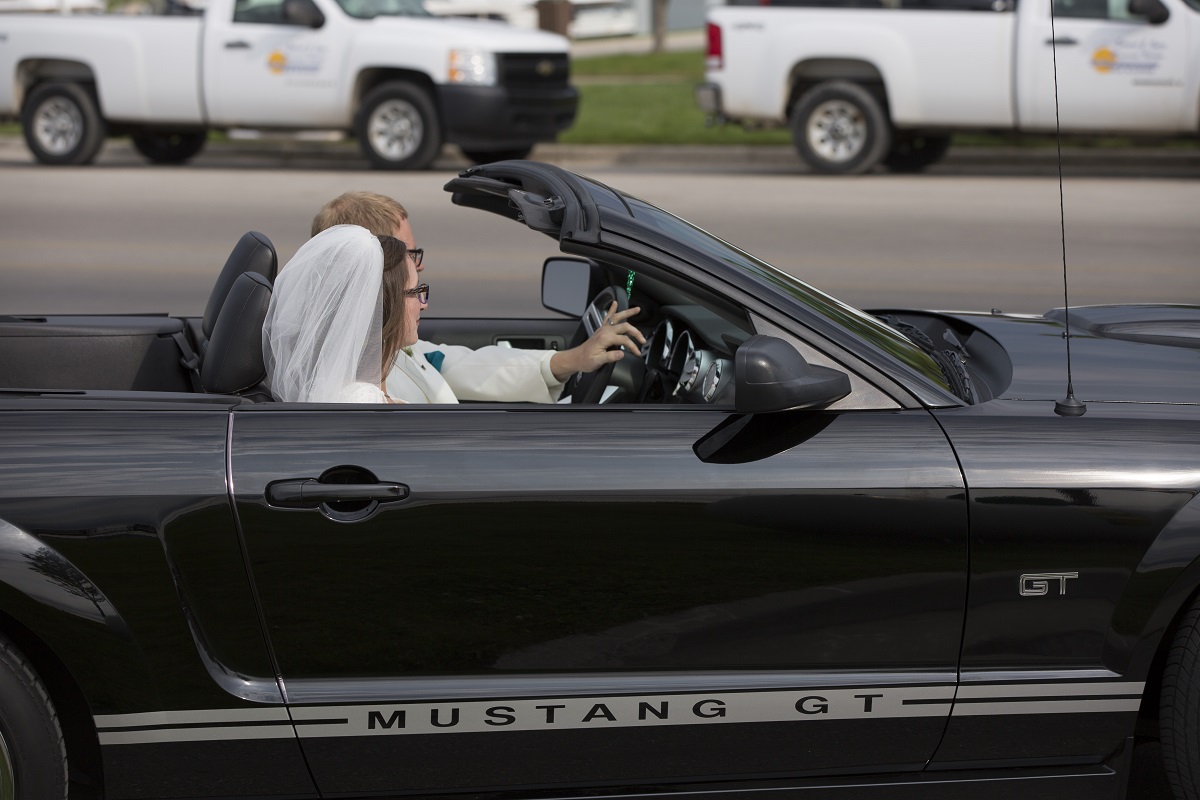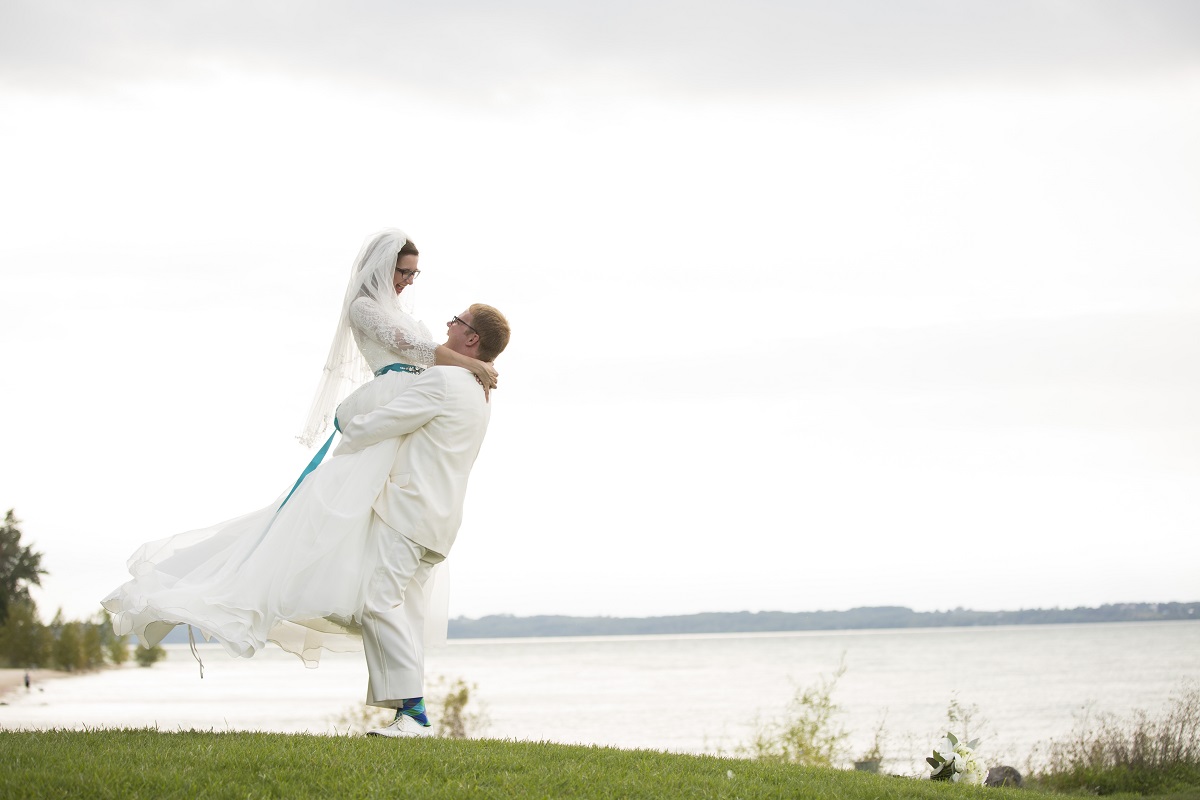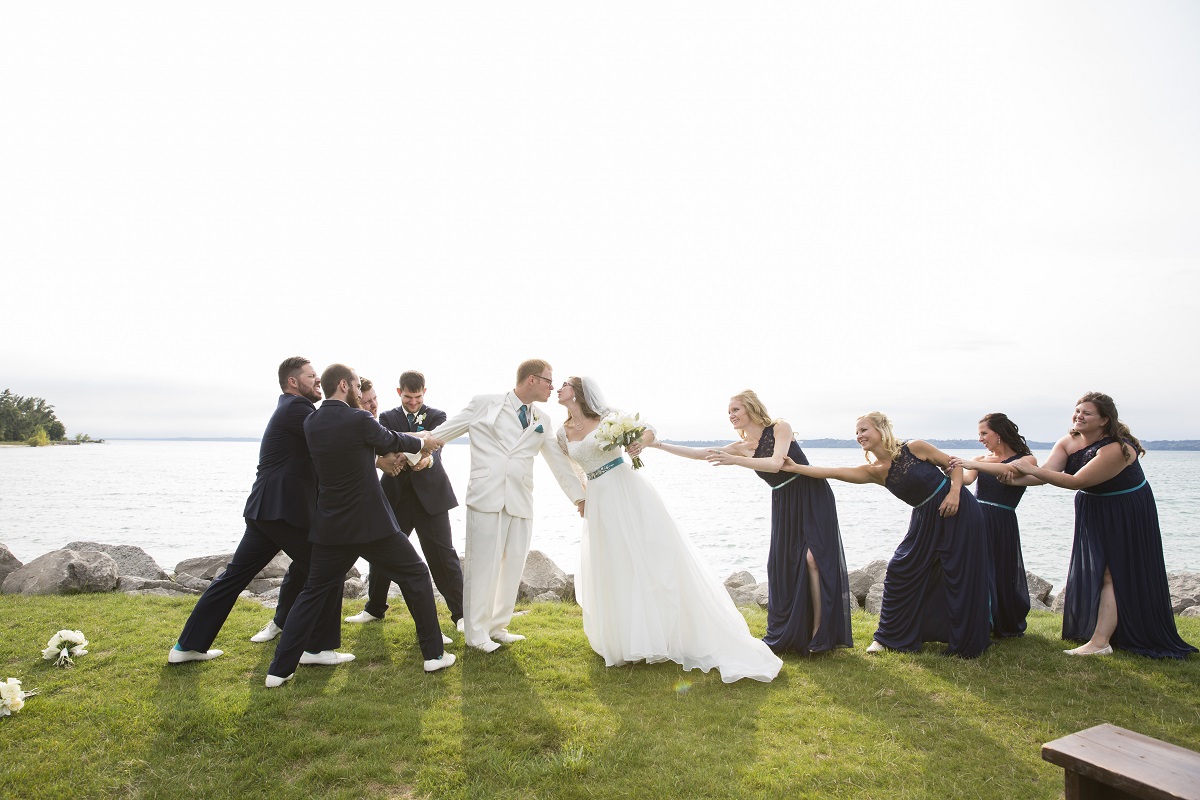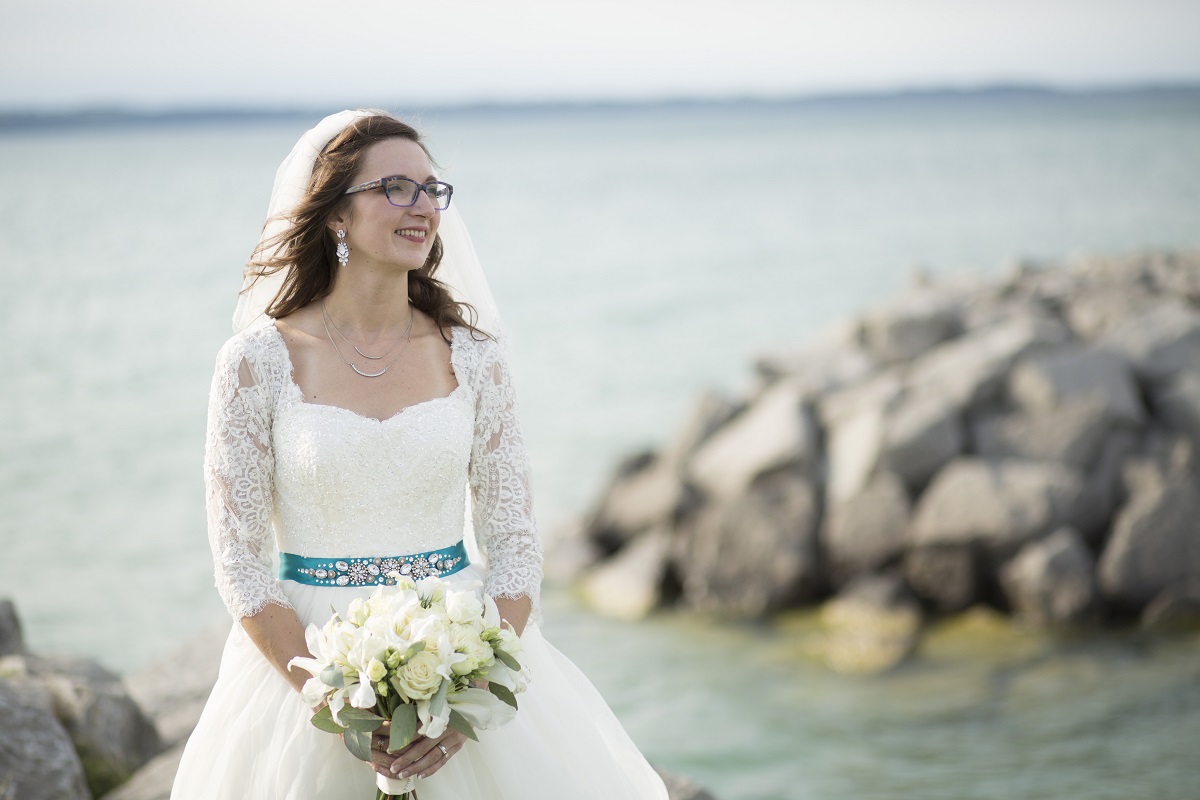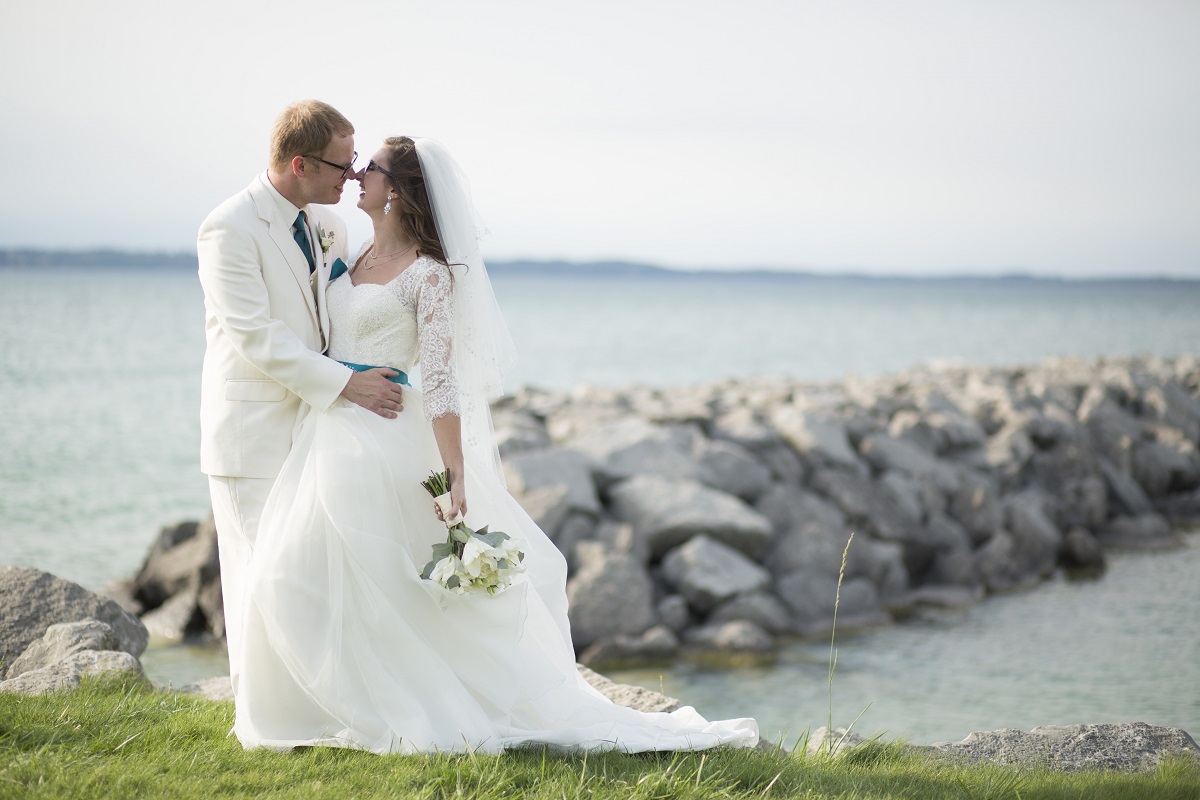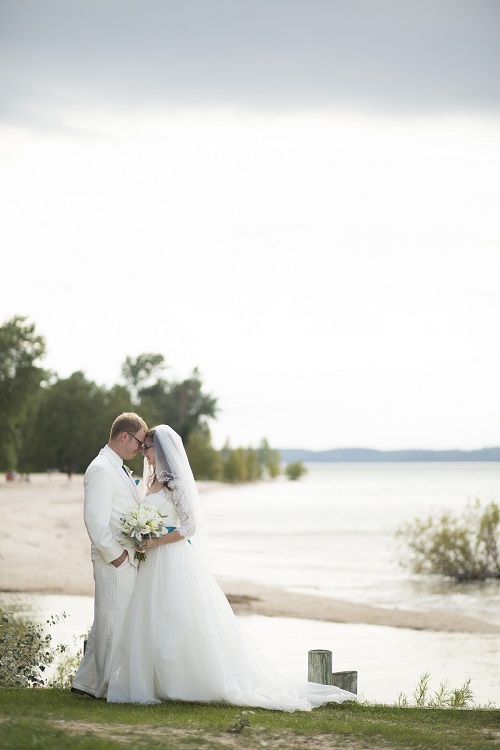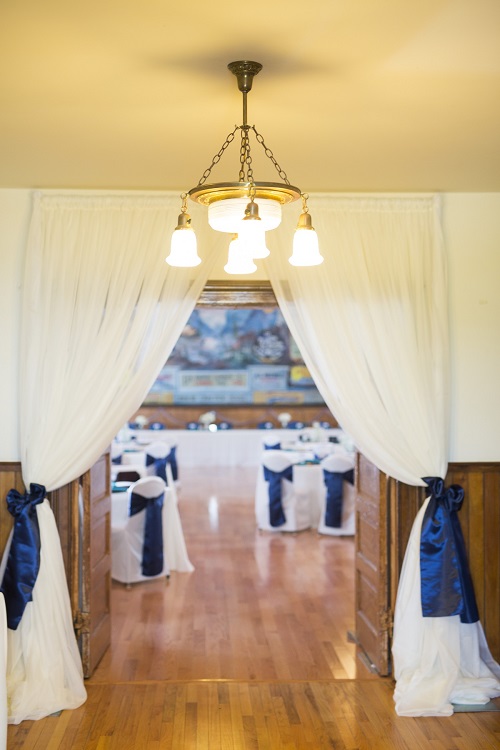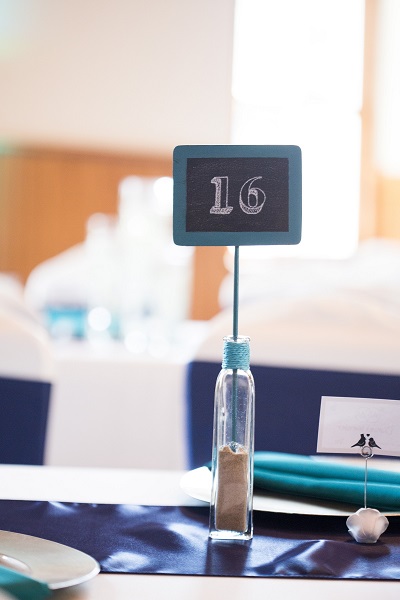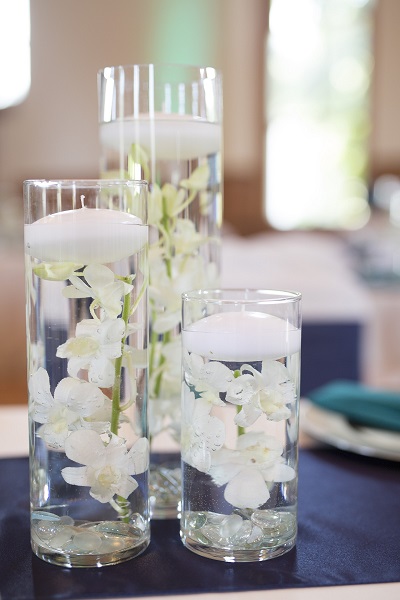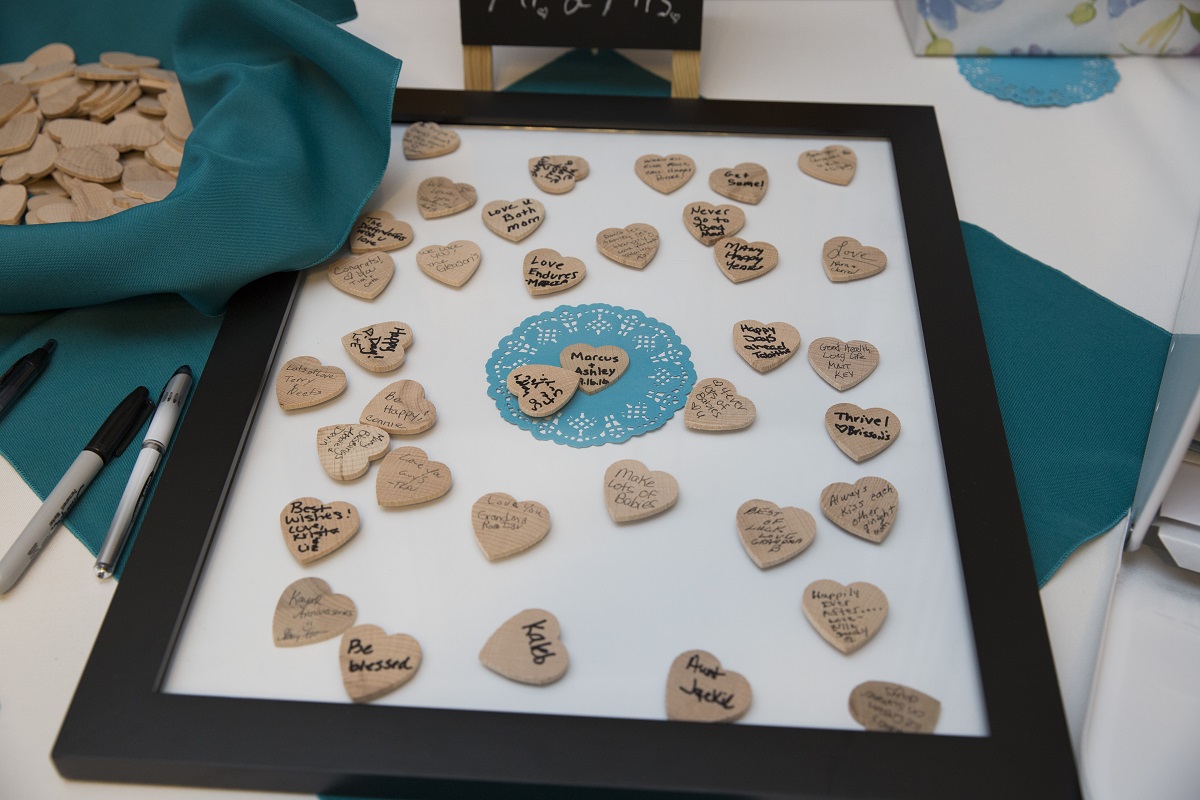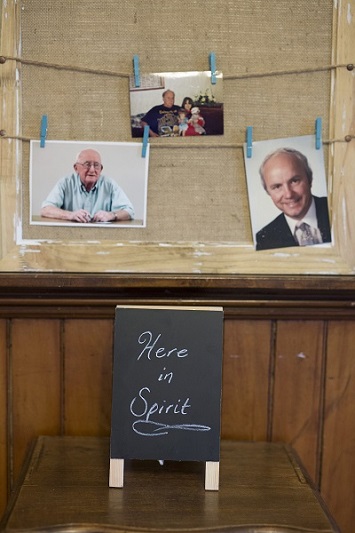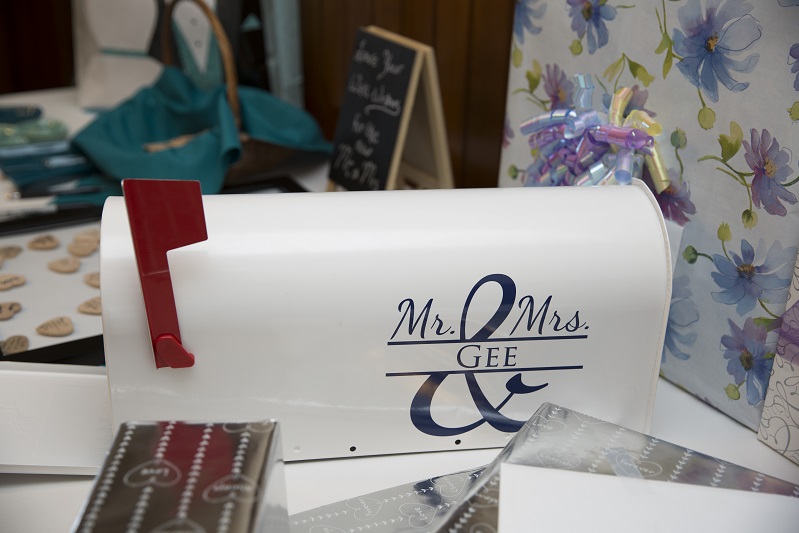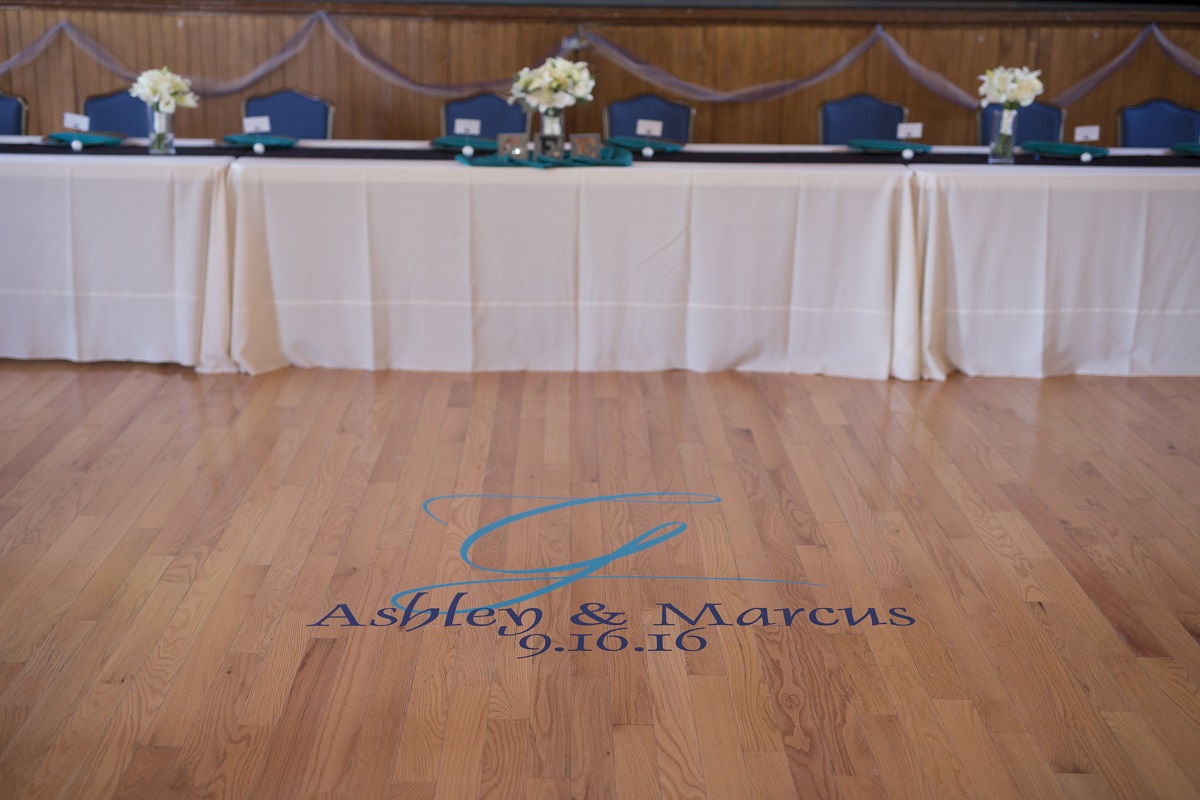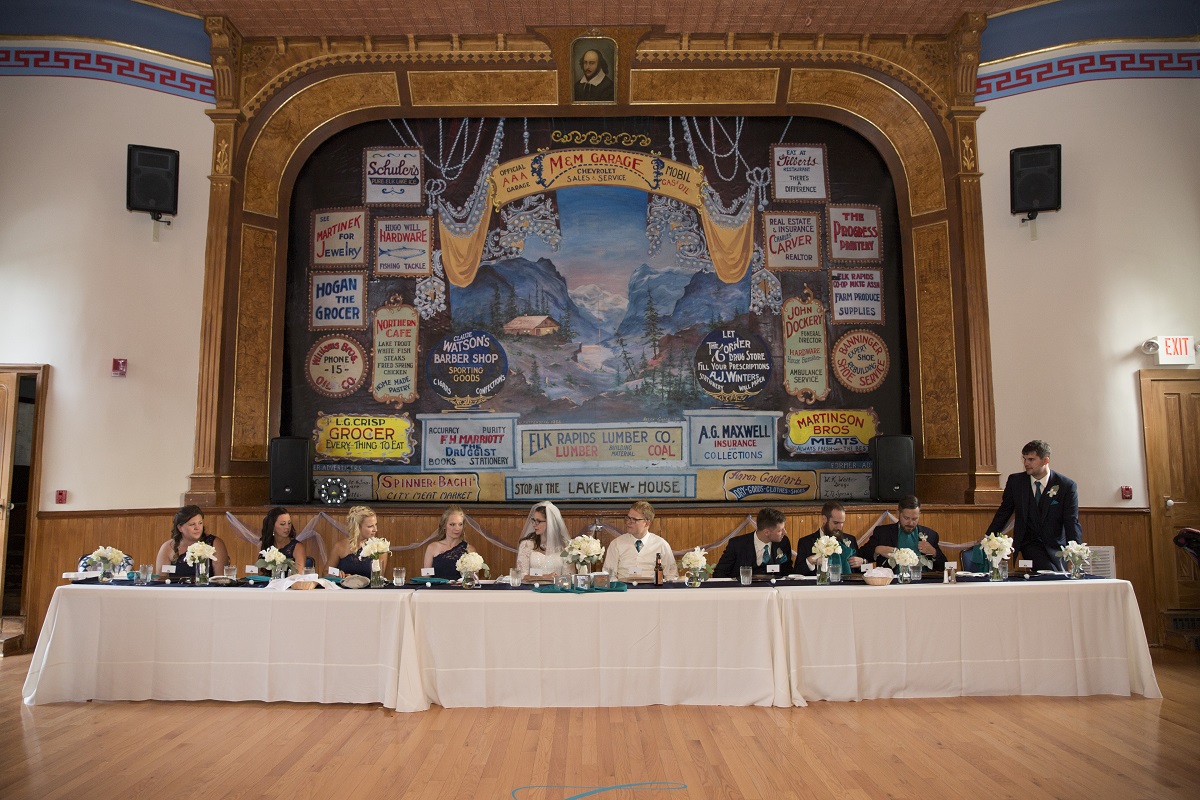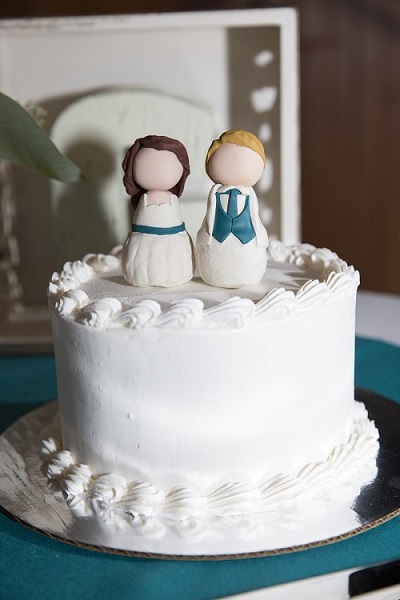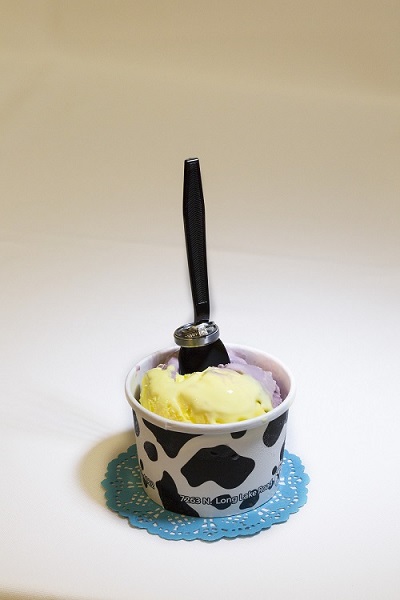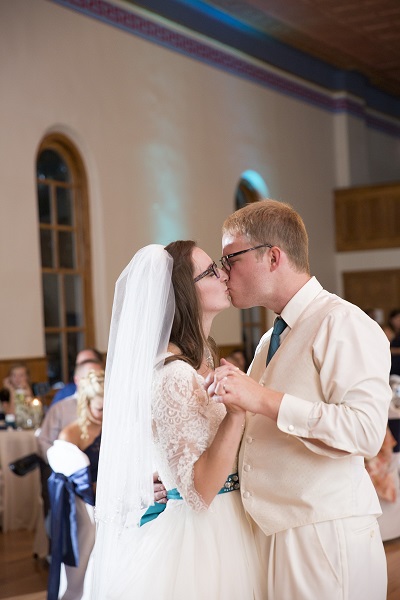 The Creative Team
Weekend Coordination:  Juniper & Lace Events | Photography:  Nikki Cashen Photography | Ceremony Venue:  Jack Blesma Pavilion | Reception Venue:  Historic Elk Rapids Town Hall (HERTH) | Flowers, Linens, Drape, & Lighting:  Sensational Events | Catering:  Catering by Kelly's |  DJ & Ceremony Sound:  Pluister Entertainment | Videography:  Alpine Media | Bar:  Siren Hall | Ice Cream & Cake:  Moomers | Ceremony Benches:  Monstrey MacDonald | Hair:  Misty, B. Bliss Salon | Makeup:  Suite Jayne | Officiant:  Brad (friend) | High Chair Rentals:  Tiny Toes Travel | Cake topper, table numbers, signs, bride & bridesmaid bling belts:  Ashley (bride) | Photobooth & pink engagement rock:  Marcus (groom)