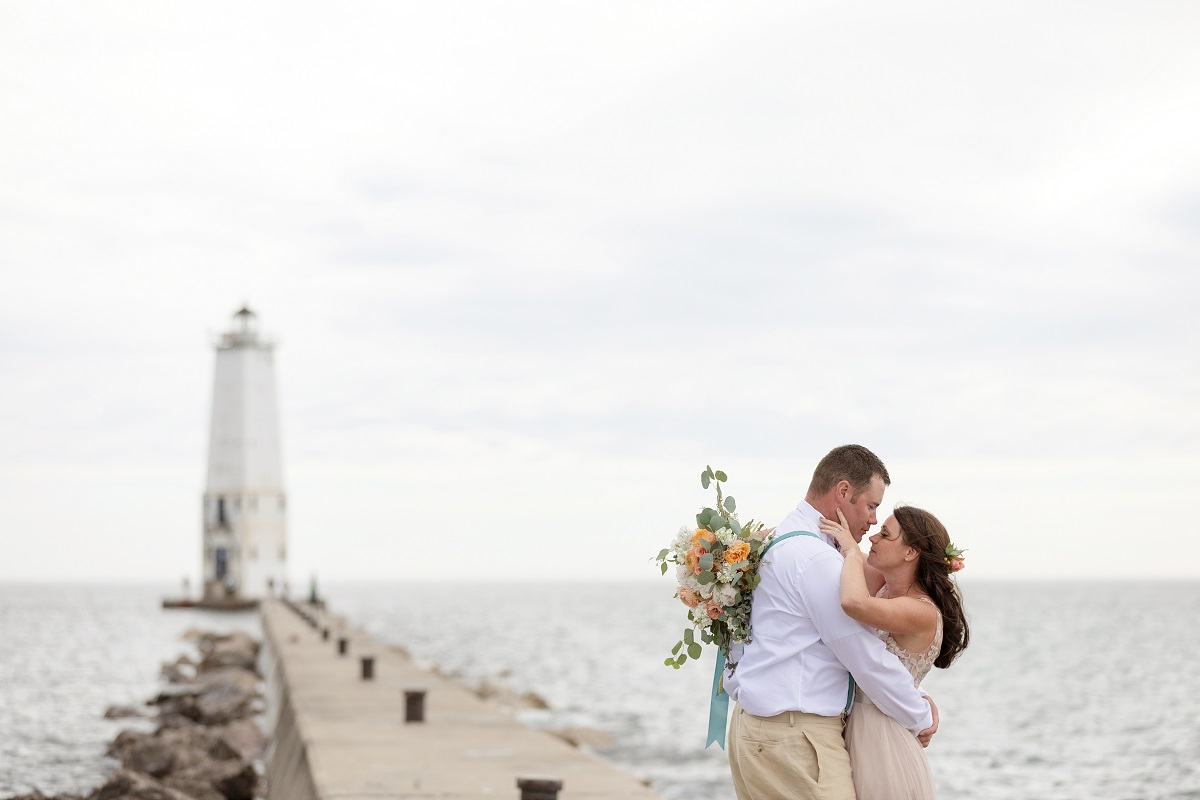 PLAYFUL ROMANCE IN THE DUNES, Elberta Beach | Cathy Fitz Photography
Bob called me one day in March, shortly after I told my team that we were done booking weddings for the summer.  He started talking about his sweet fiancé Michelle and their vision for a simple ceremony at Elberta Beach where they loved taking the girls to frolic in sand and waves.  Fifteen guests and a food truck with tacos and burgers after they exchanged vows.  Dreamy, romantic, so northern Michigan.  The only reason Bob had called me was because Pastor John required them to use a planner.  I happen to really admire Pastor John and the whole vision captivated me and I said yes to joining the adventure.
Bob and I booked Betty's Food Truck in short order, brought on one of our favorite photographers, Cathy Fitz Photography, and that almost wrapped up planning until Michelle and I started texting each other…and then emailing each other…and then my team started dreaming up some design details…and pretty soon we had twenty people at the beach ceremony and eighty six people for a reception back at the house, and then one day, I emailed Bob and Michelle about a contest on Facebook and they won and then we had a whole crew on site to live stream the ceremony, courtesy of Wedding Streaming.
On Wednesday, I picked up donuts and the Monstrey MacDonald team set up our tent in the backyard and brought us some picnic tables and on that day, Kennedy (one of those cute little girls in white) and I traded donuts and granola bars and opened up some turquoise and peach paper lanterns and stood on the picnic tables and made an orb chandelier and decided we were best buddies.  And then we showed off our handiwork to Kinsley and Kadence when they returned home from soccer camp and we jumped on the trampoline for a while and a few days later, we hiked into the dunes at their favorite beach to watch Bob and Michelle get married.  The girls watched from the front row in their white dresses while my team watched from behind the dune on our phone as it was live streamed.  Barefoot, all of us.
It was a big deal, actually, and yet somehow as natural and romantic as the first vision.  It was beautiful, the kind of beautiful that grows and becomes more part of us than we can express.
Bob & Michelle, cheers to your love and the beautiful way you embrace the fun-spirited adventures of life.  You inspire us with your kindness and humor and adoration of each other.  Thank you for calling in March, Bob (because Pastor John required it).  Thank you for all the texts about lovely colorful details, Michelle (which I totally miss now).  We can't imagine this summer without your story in it.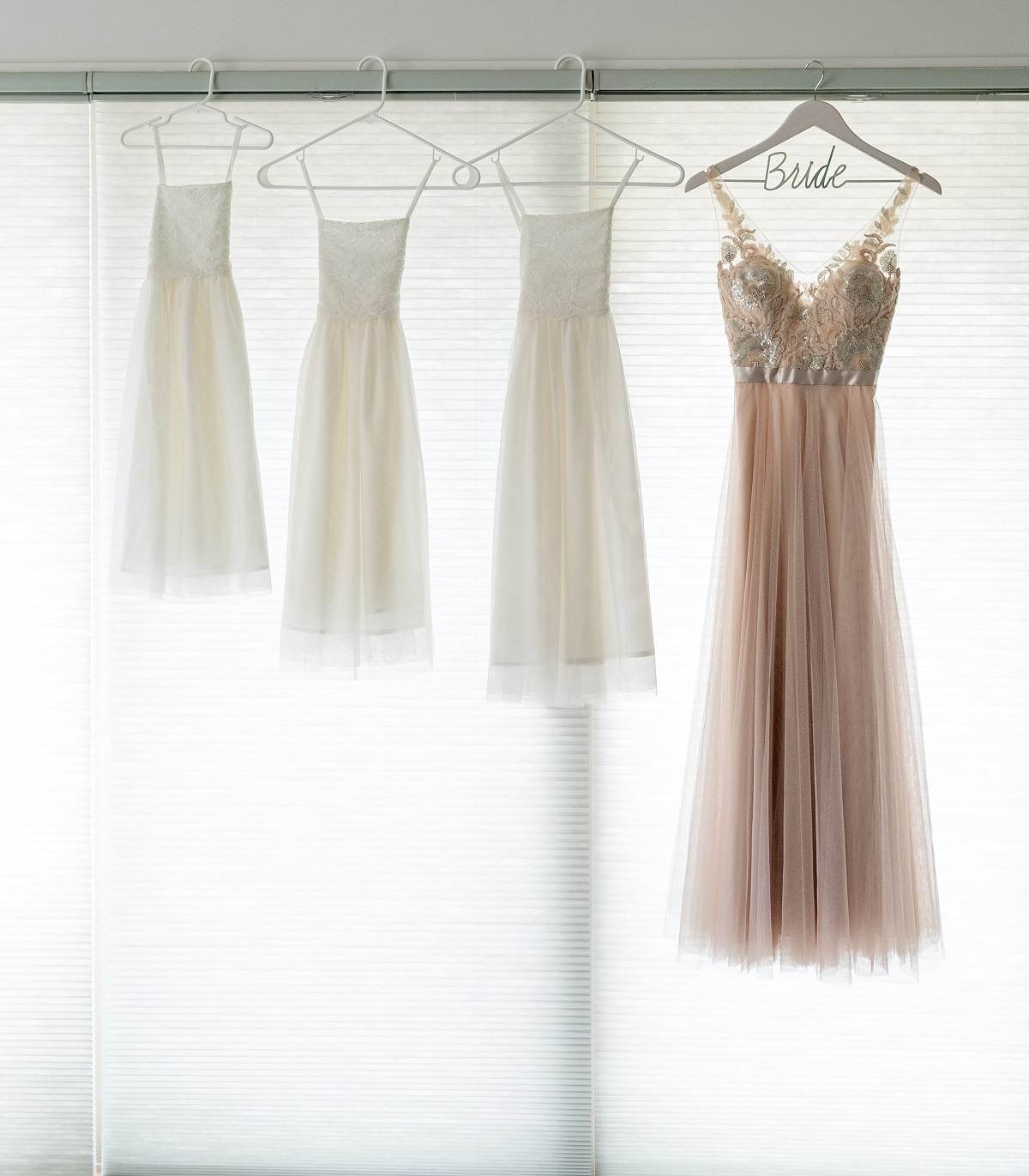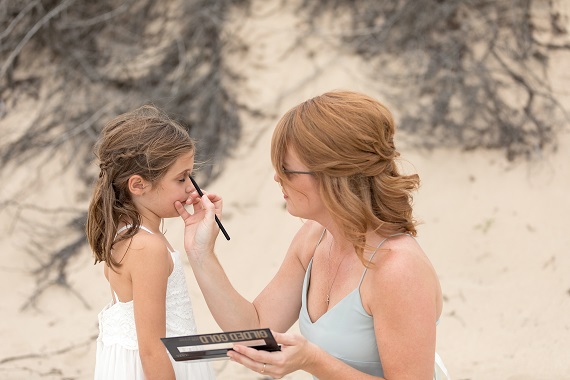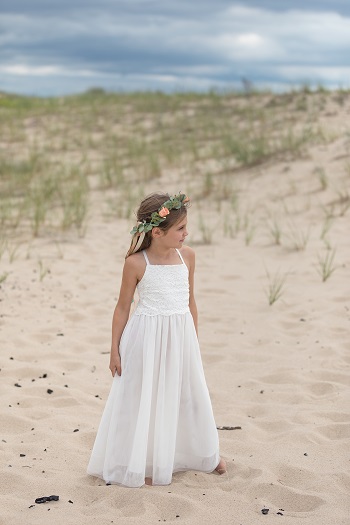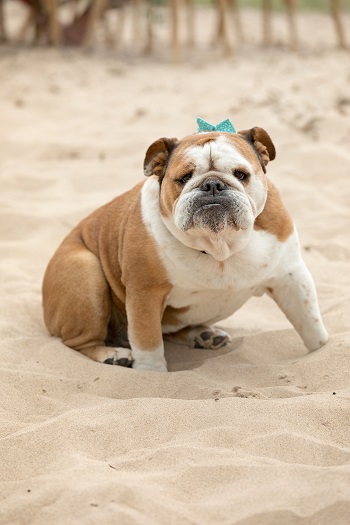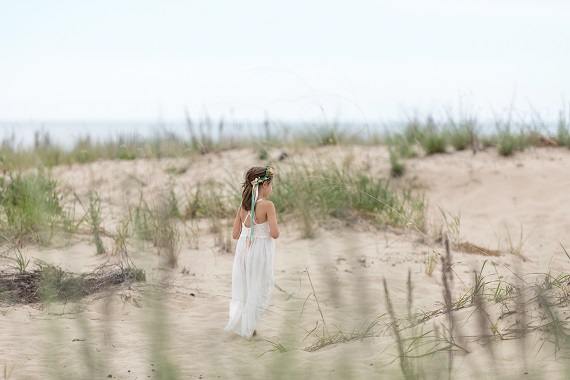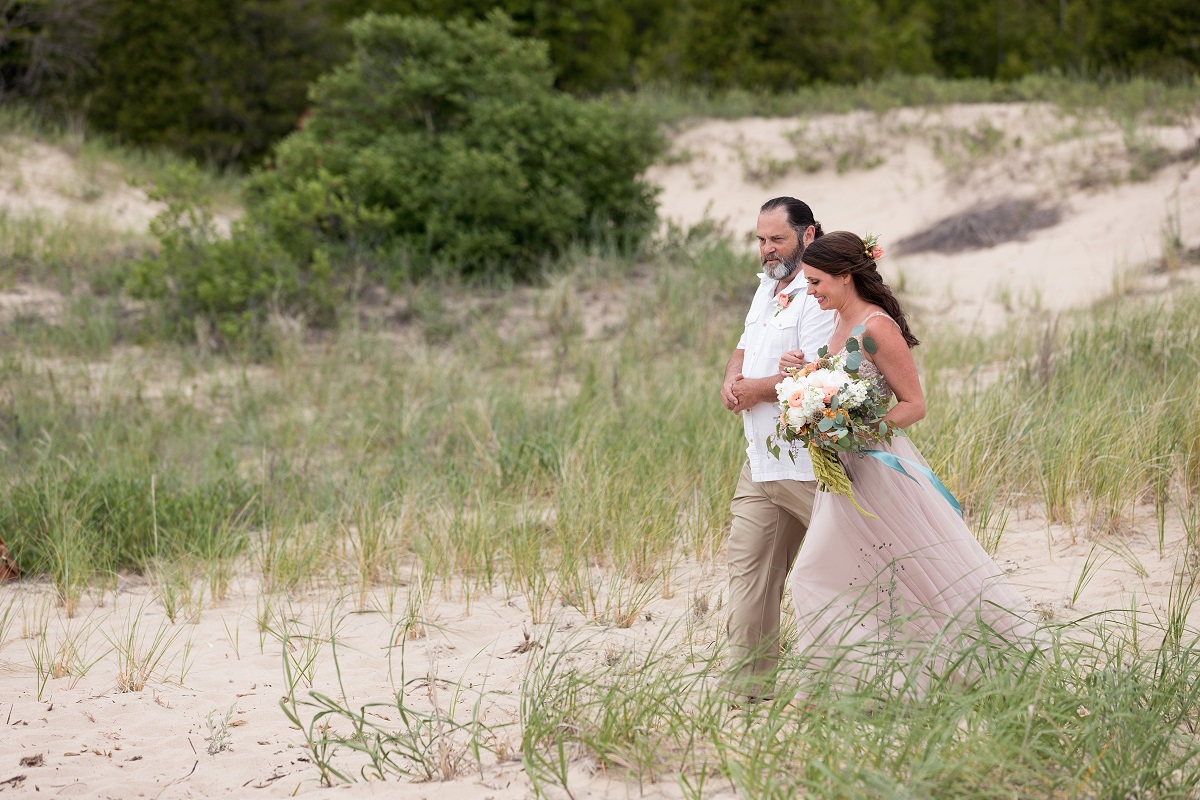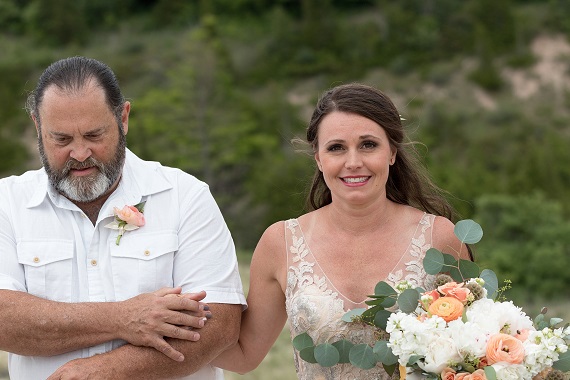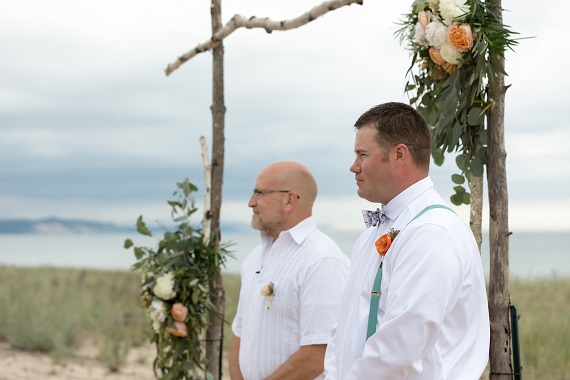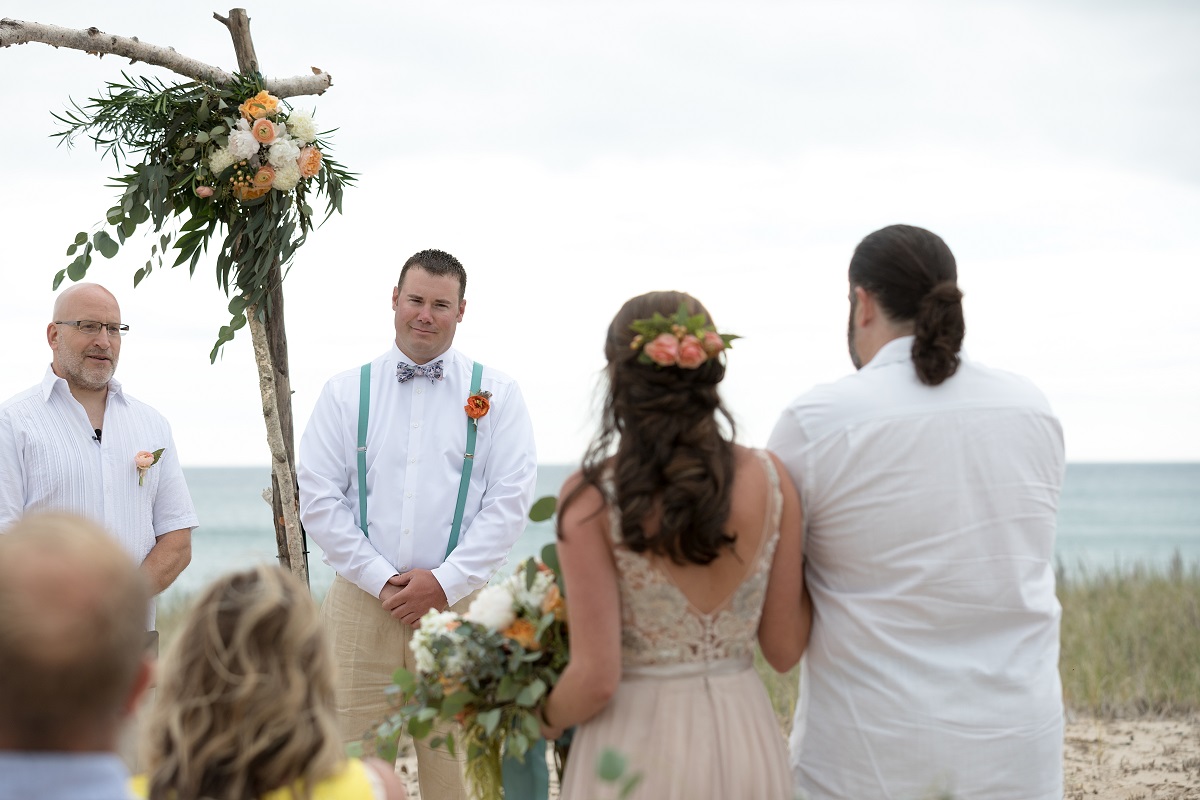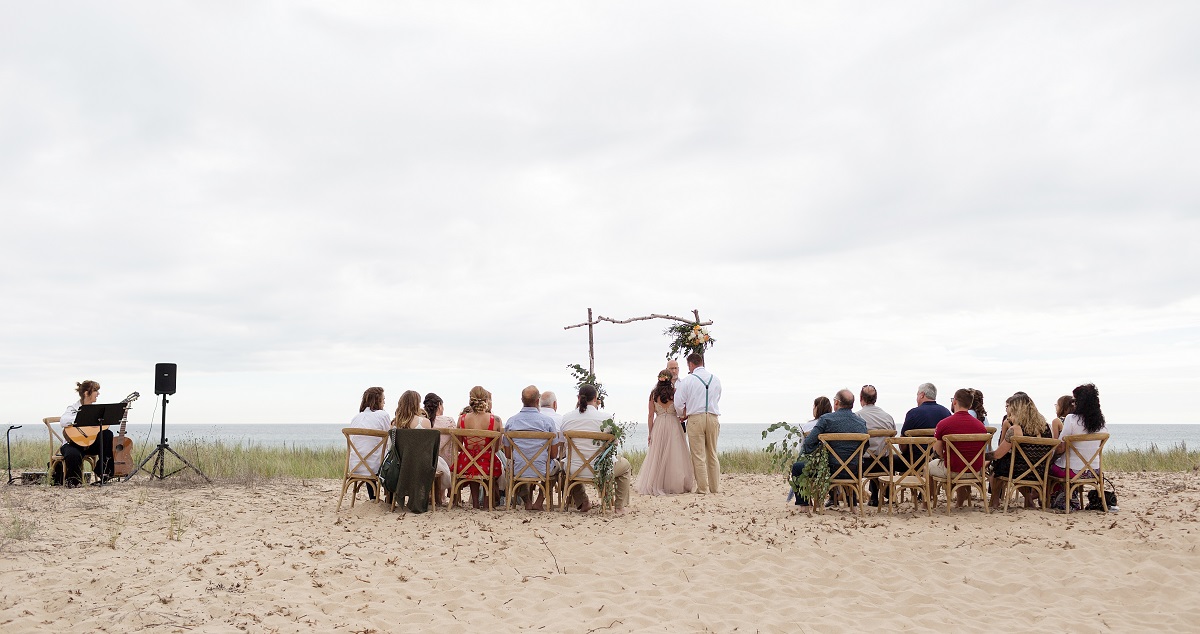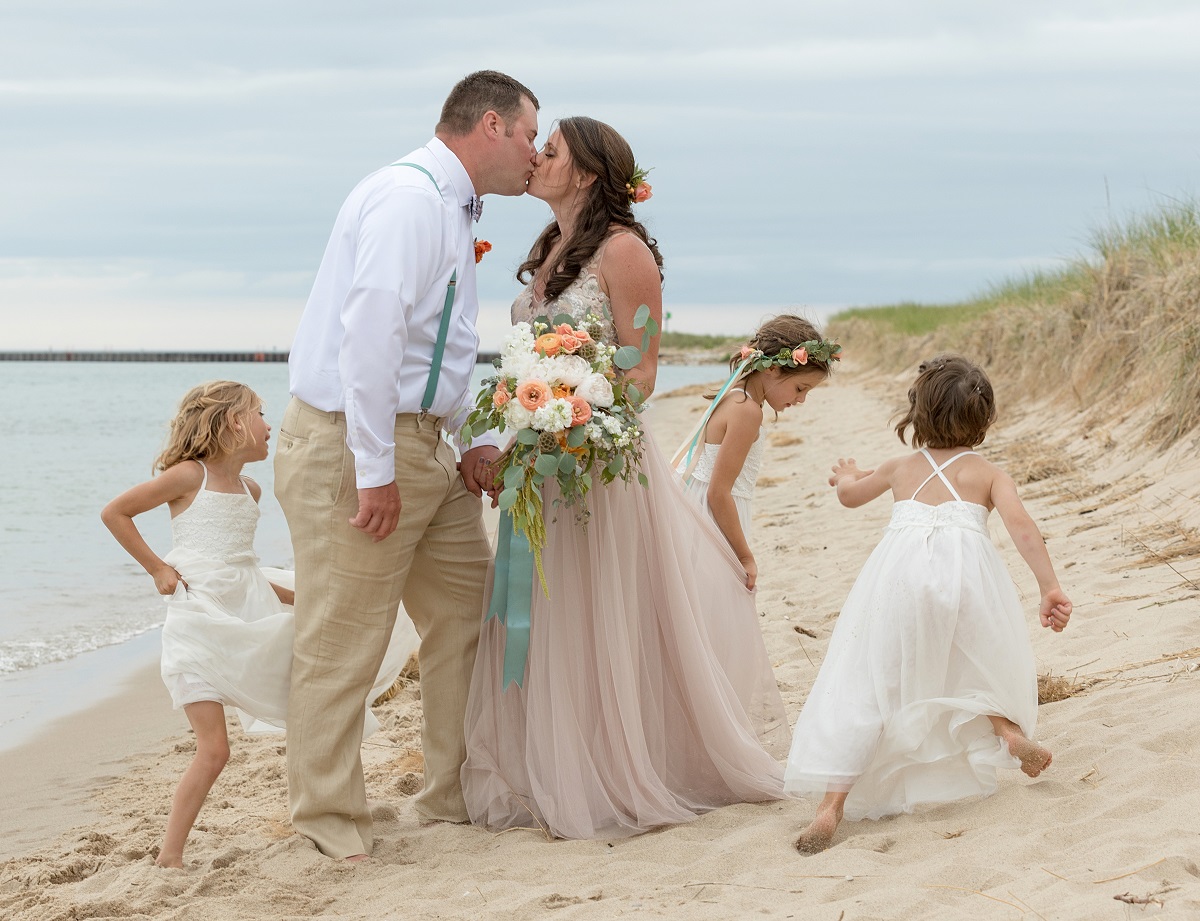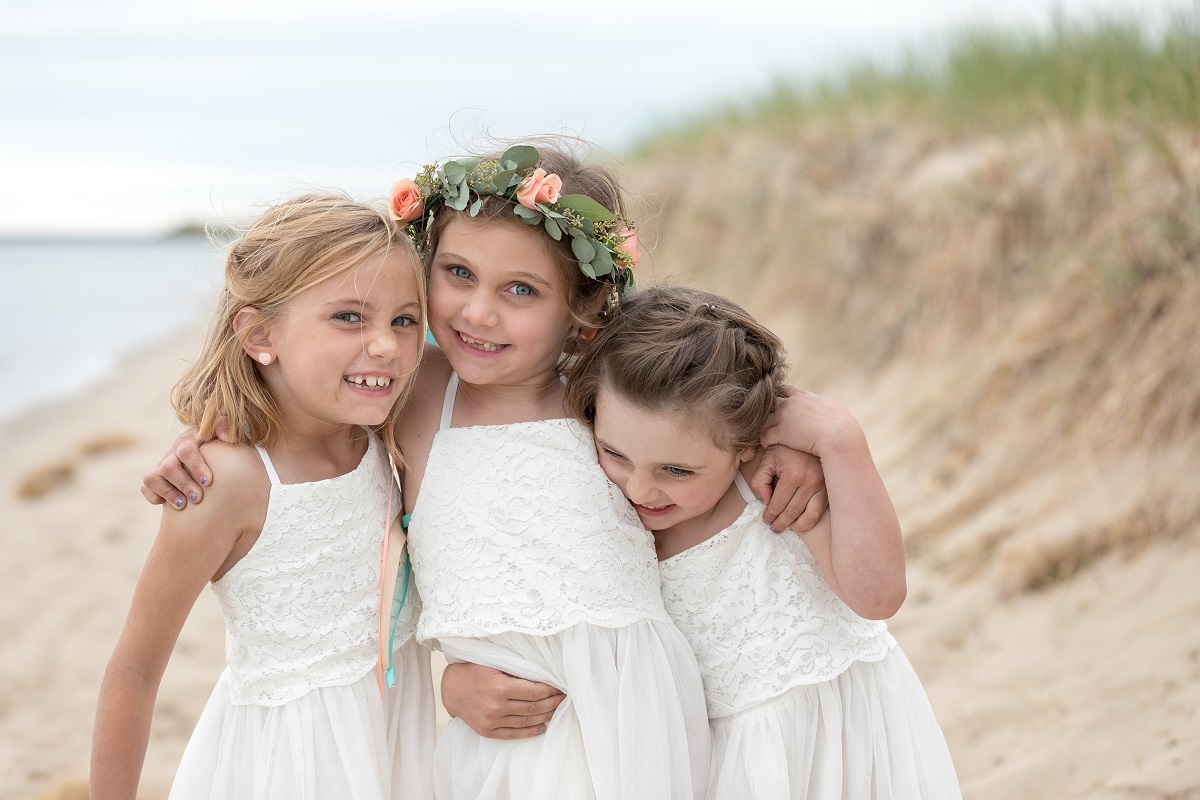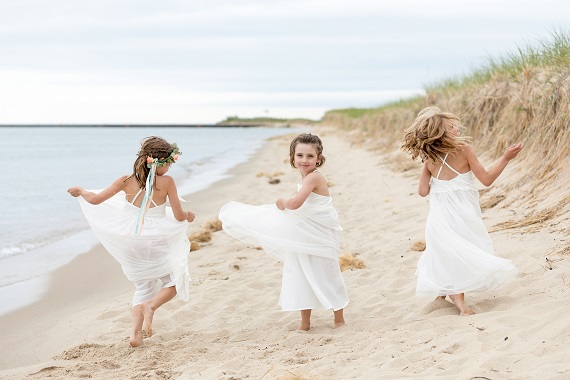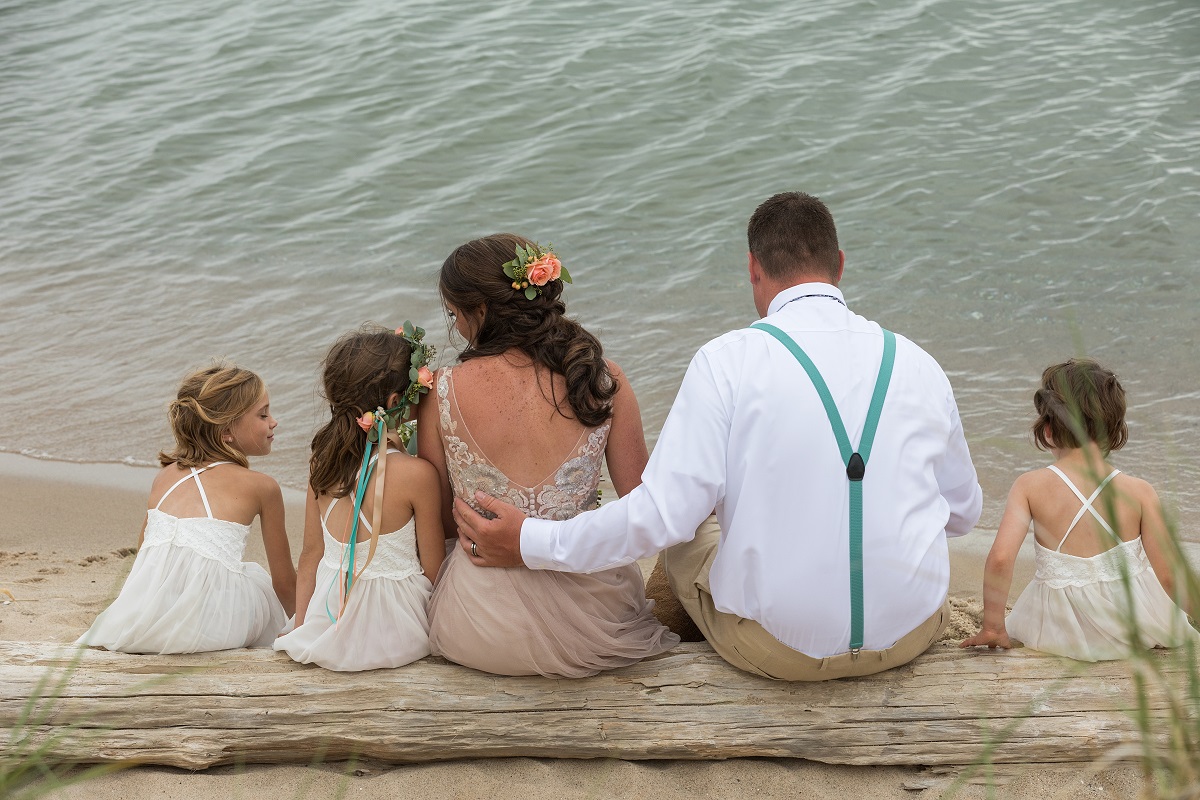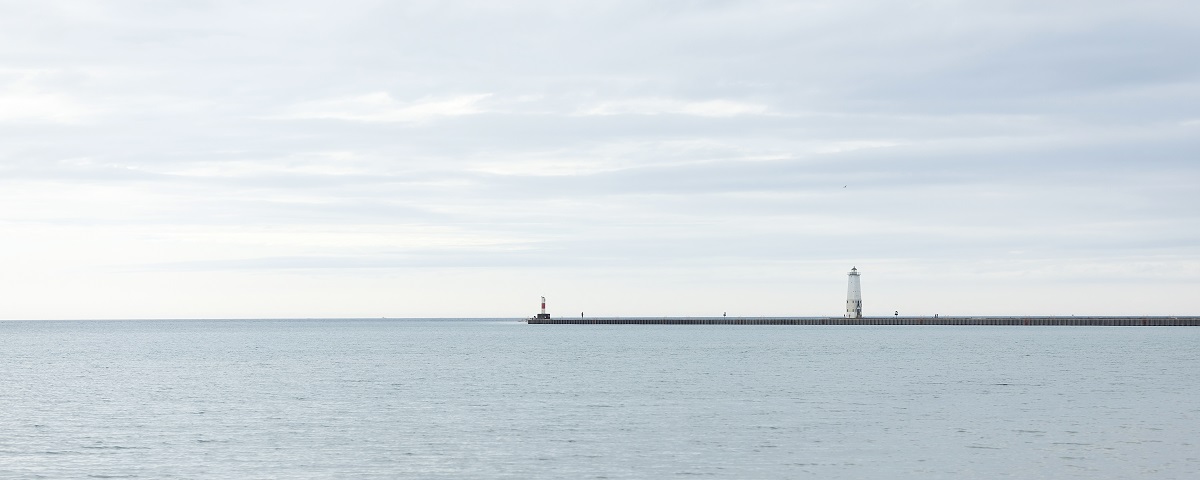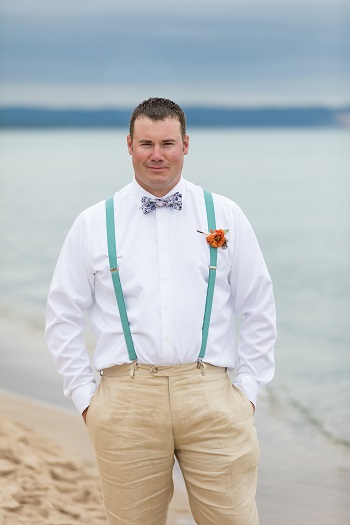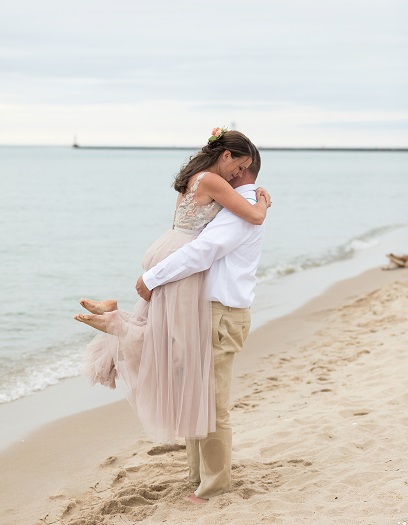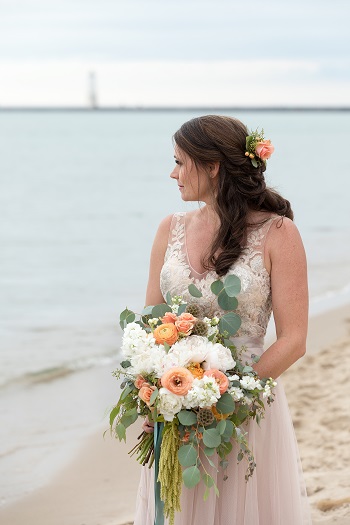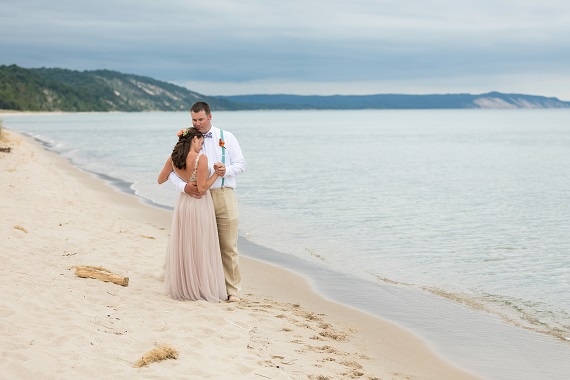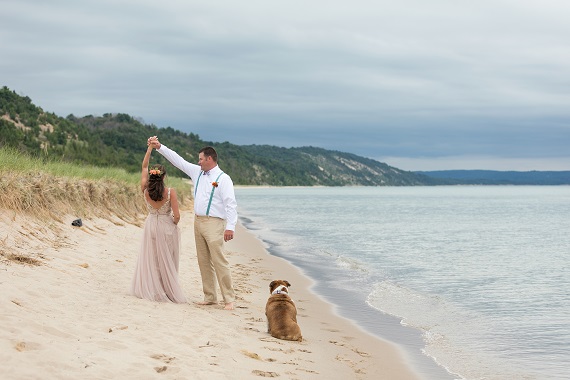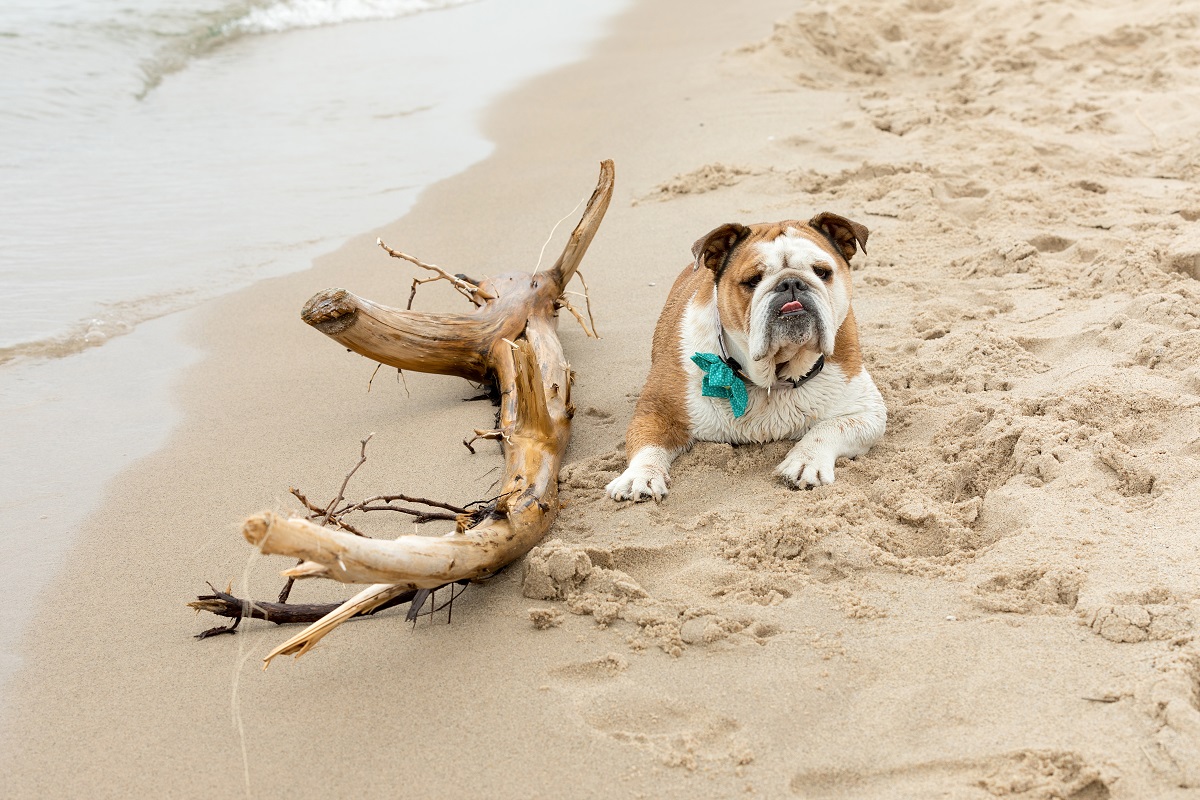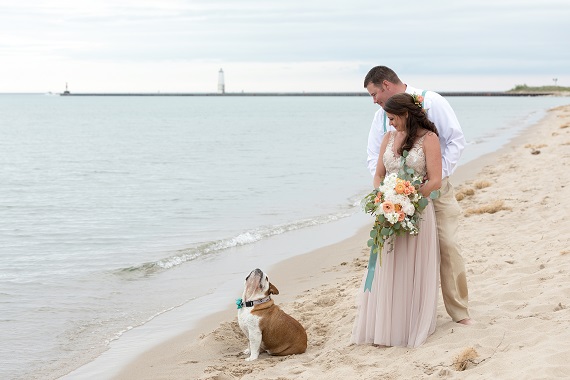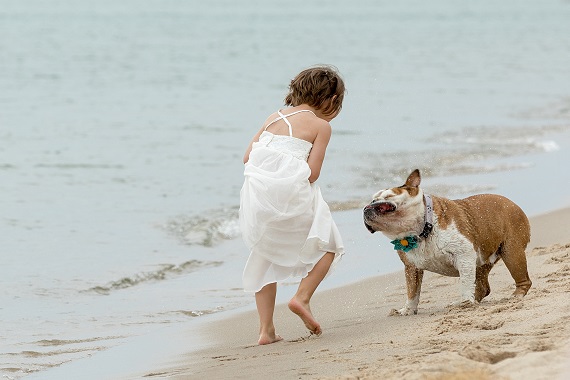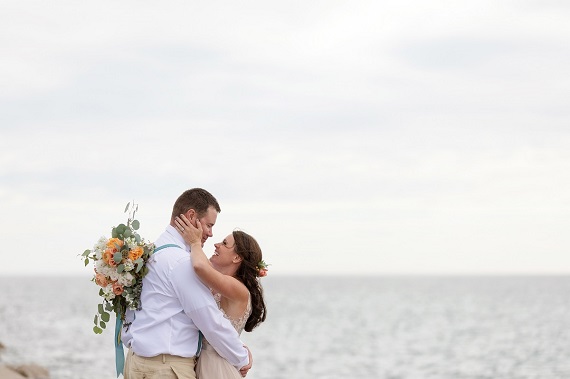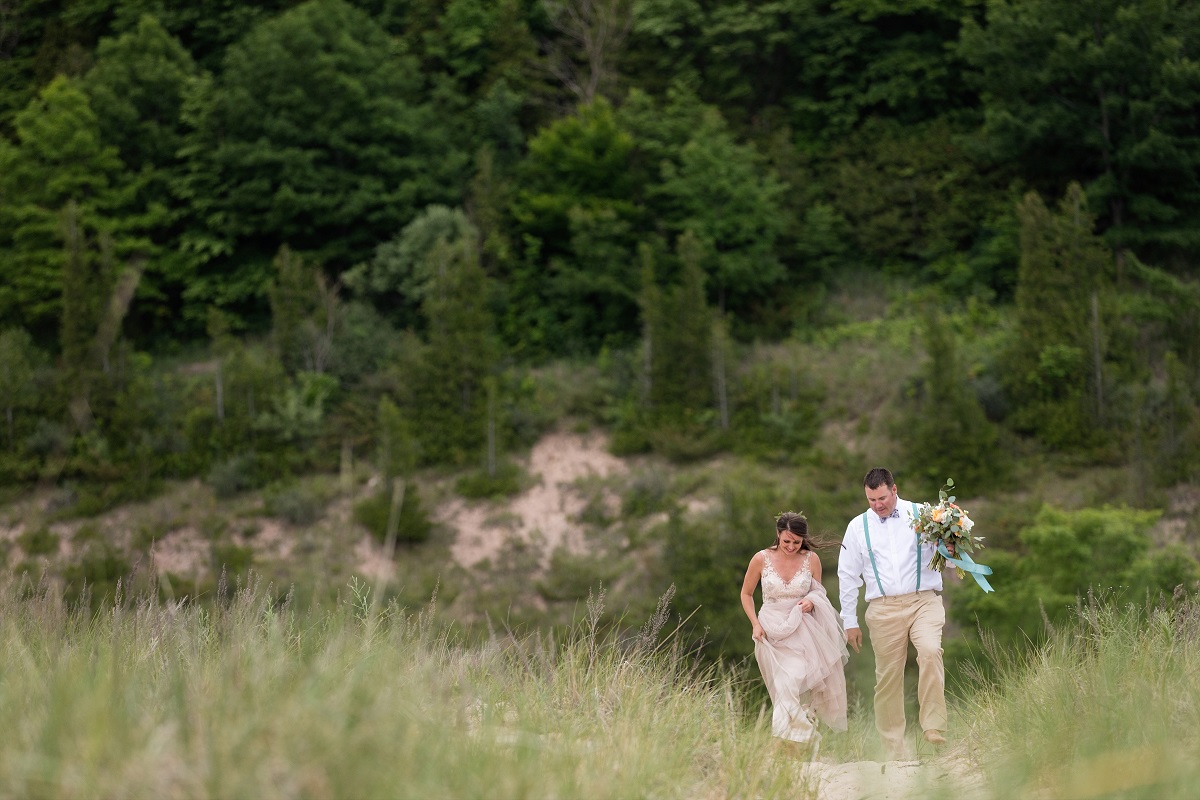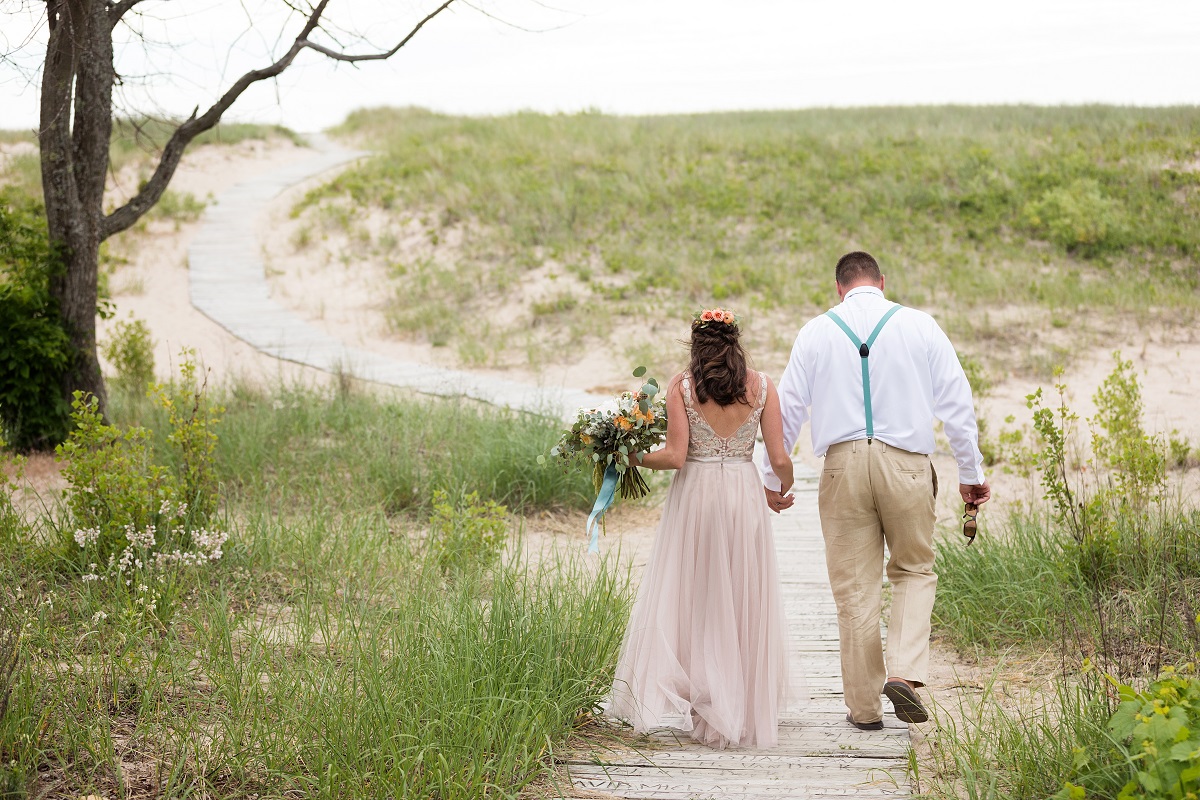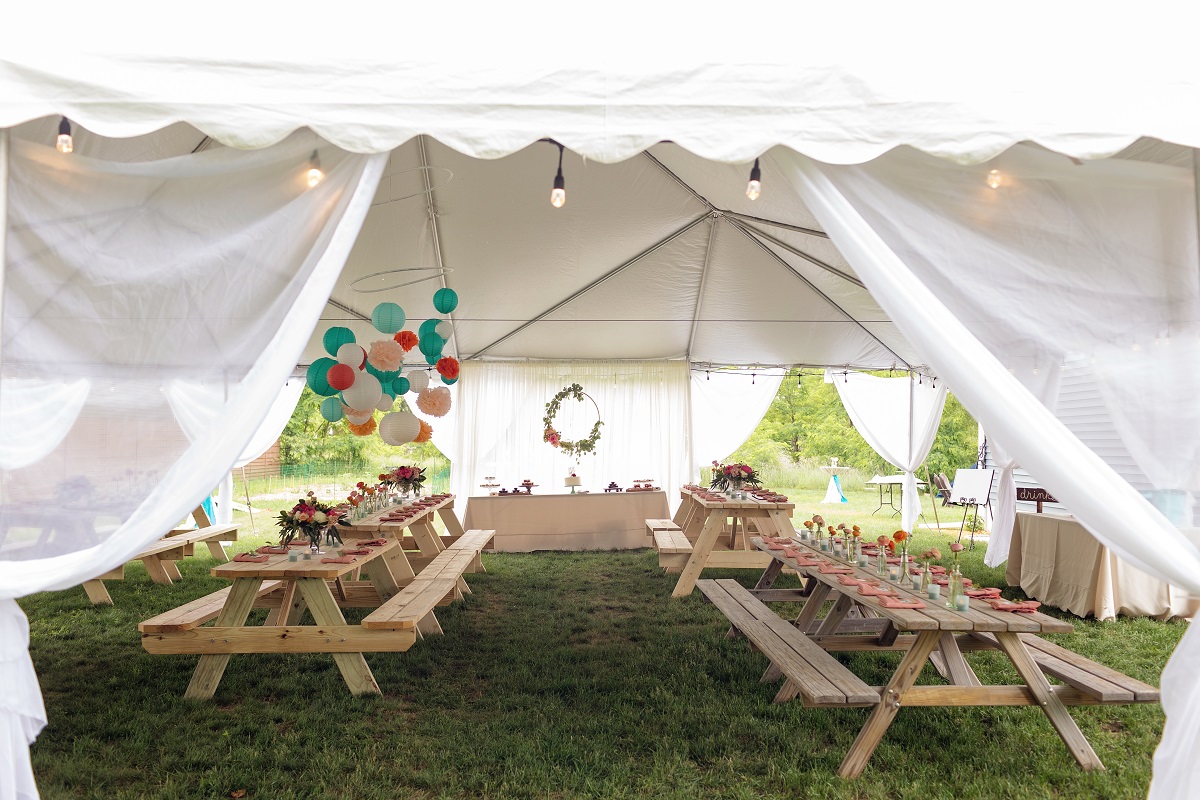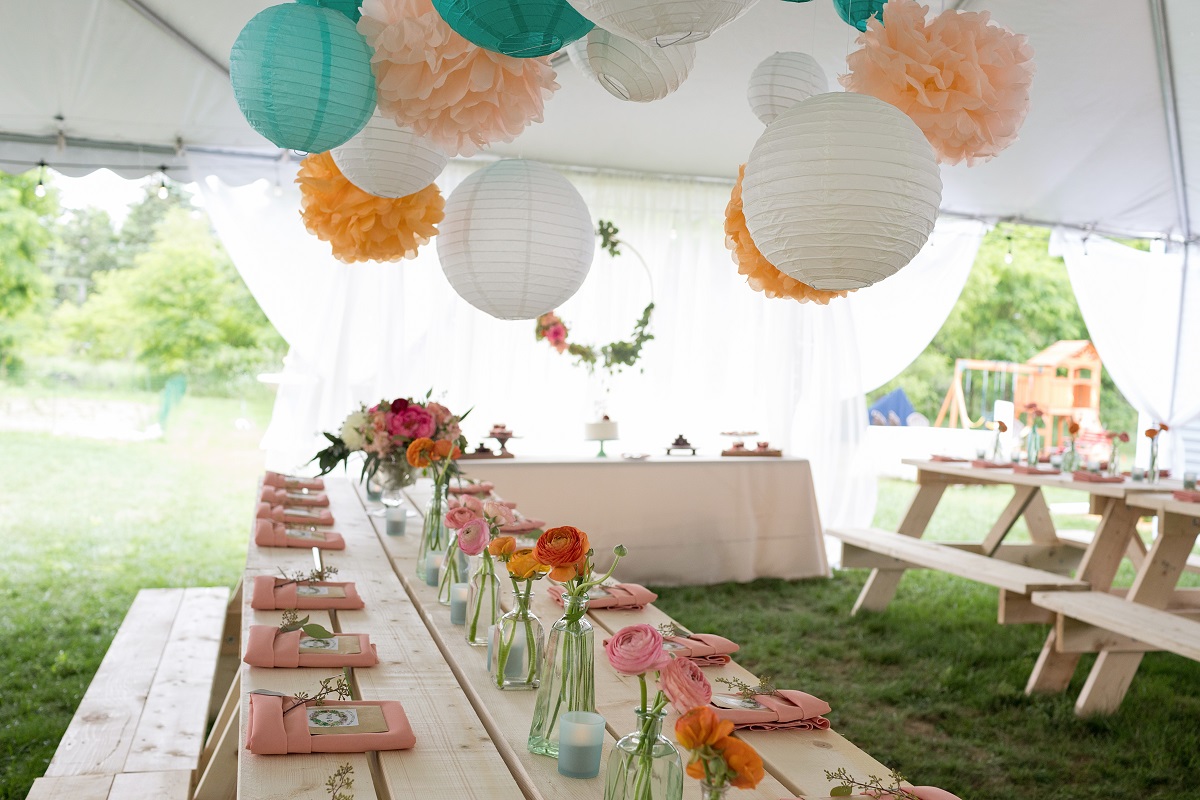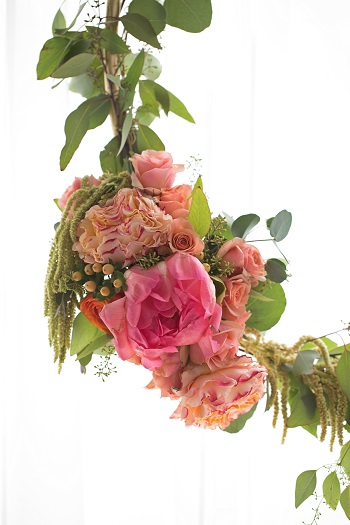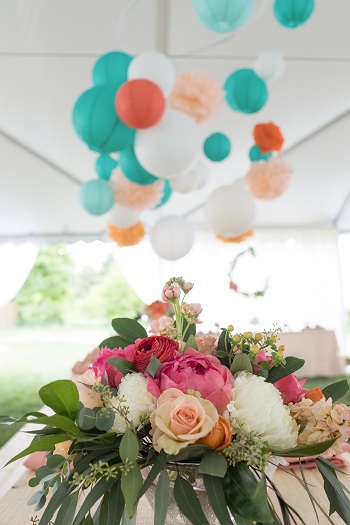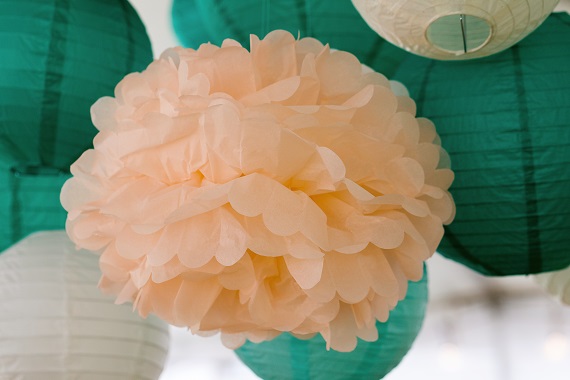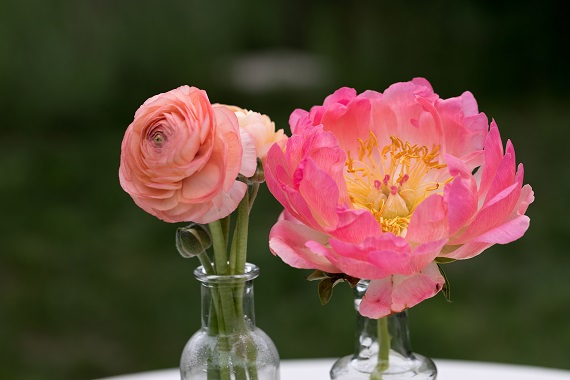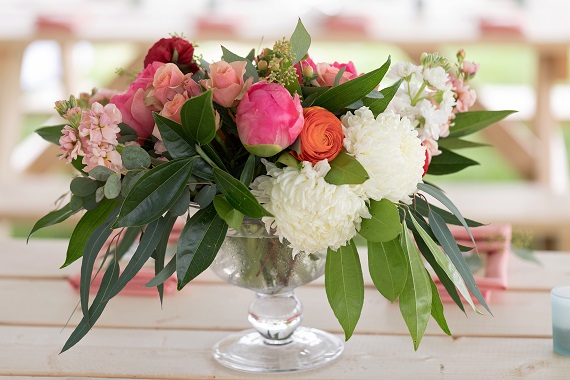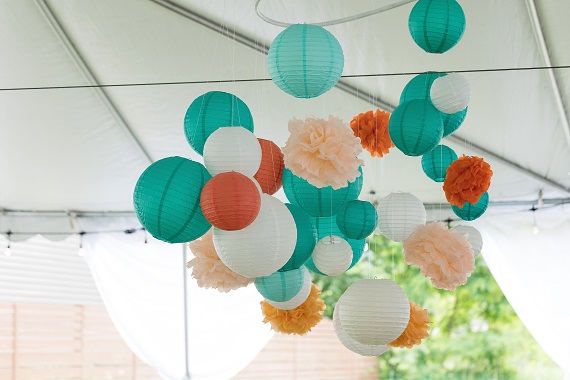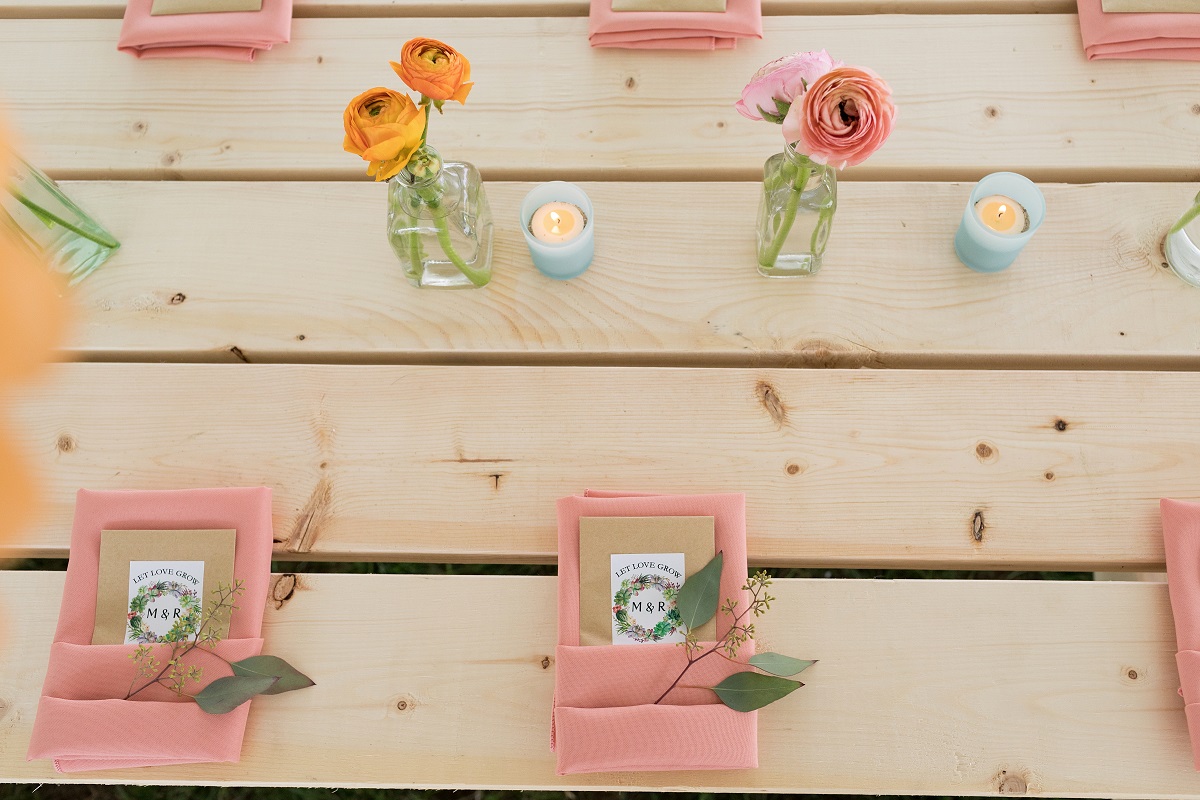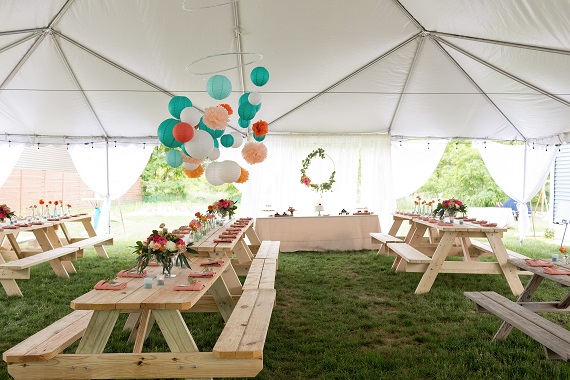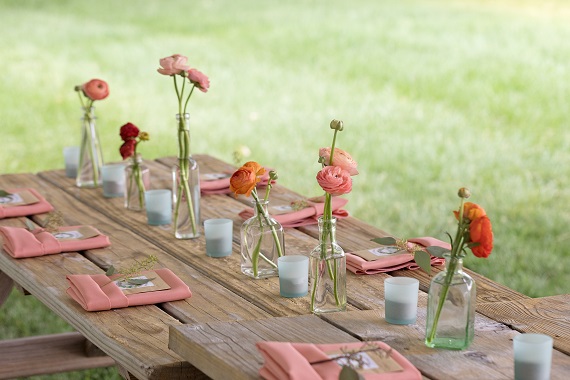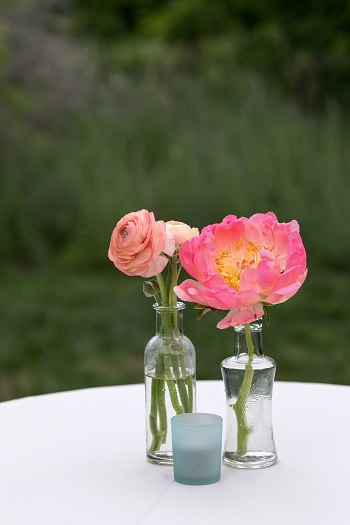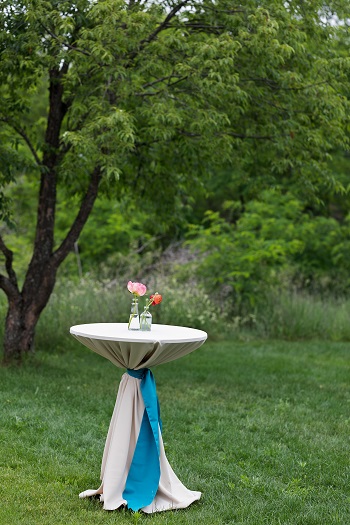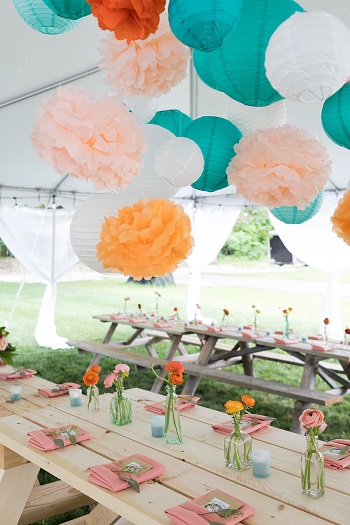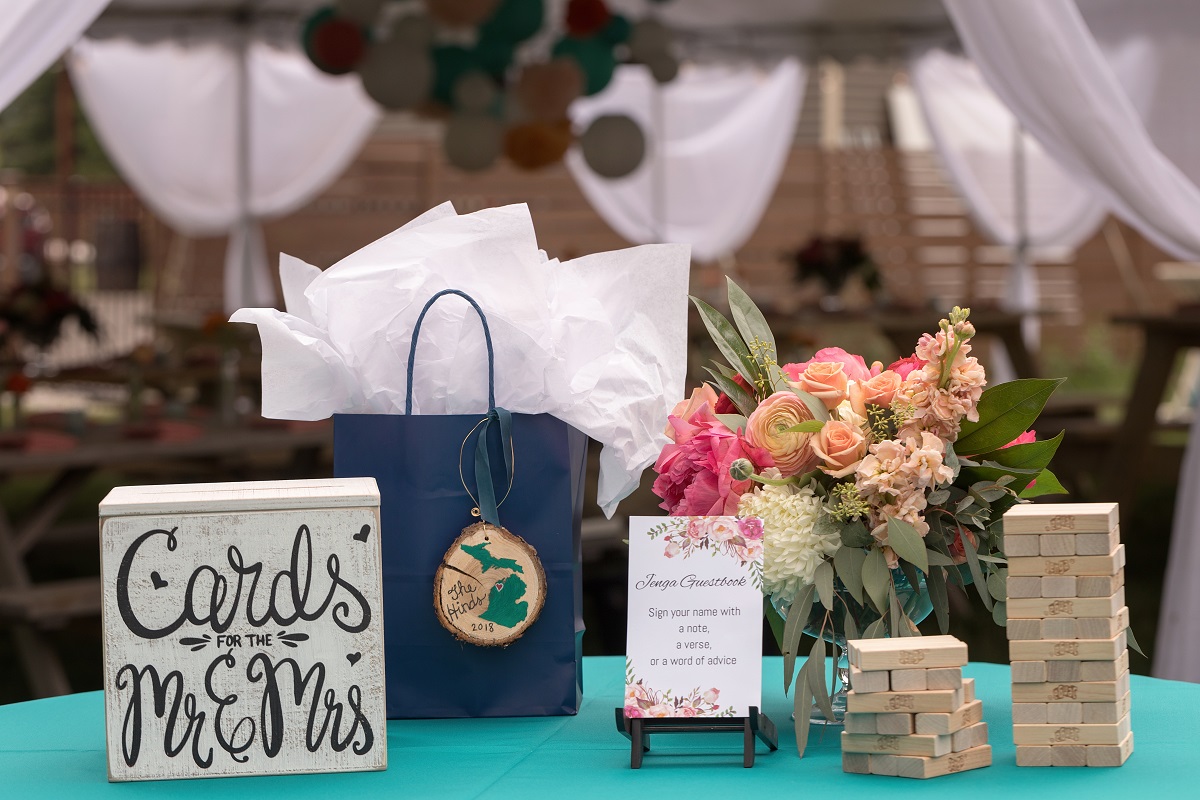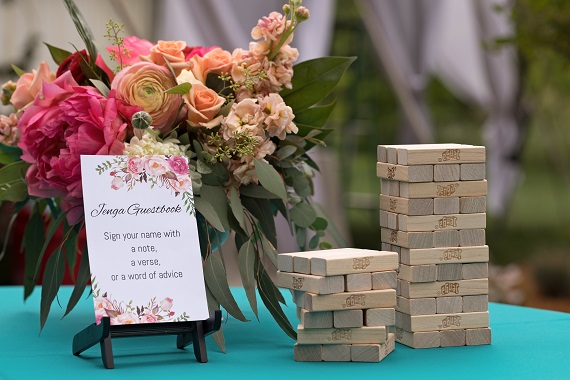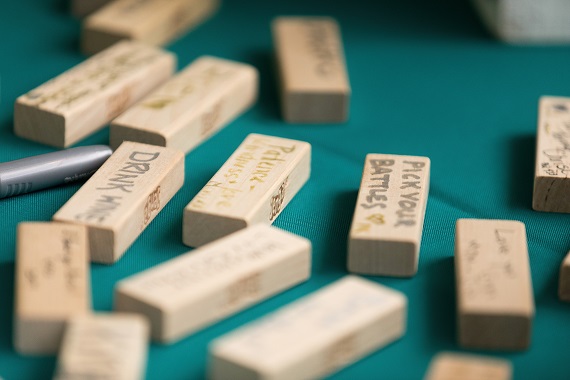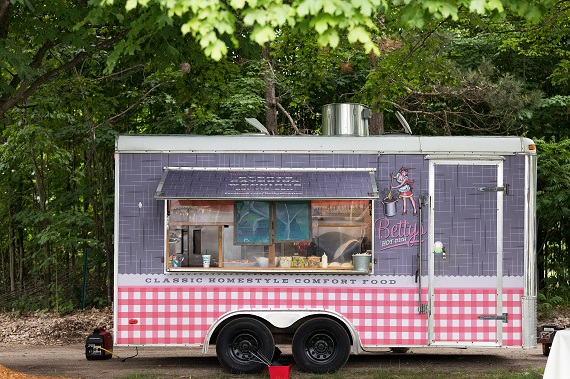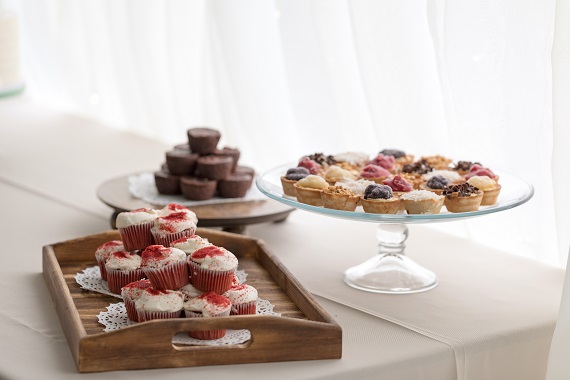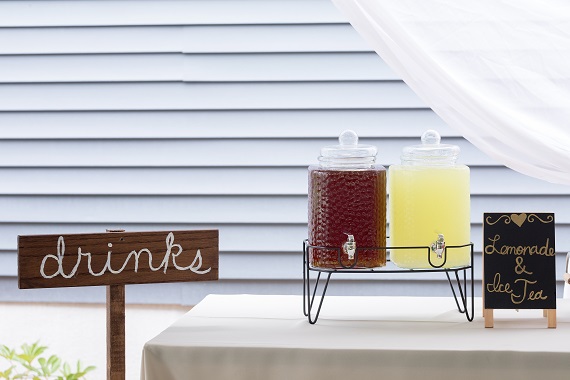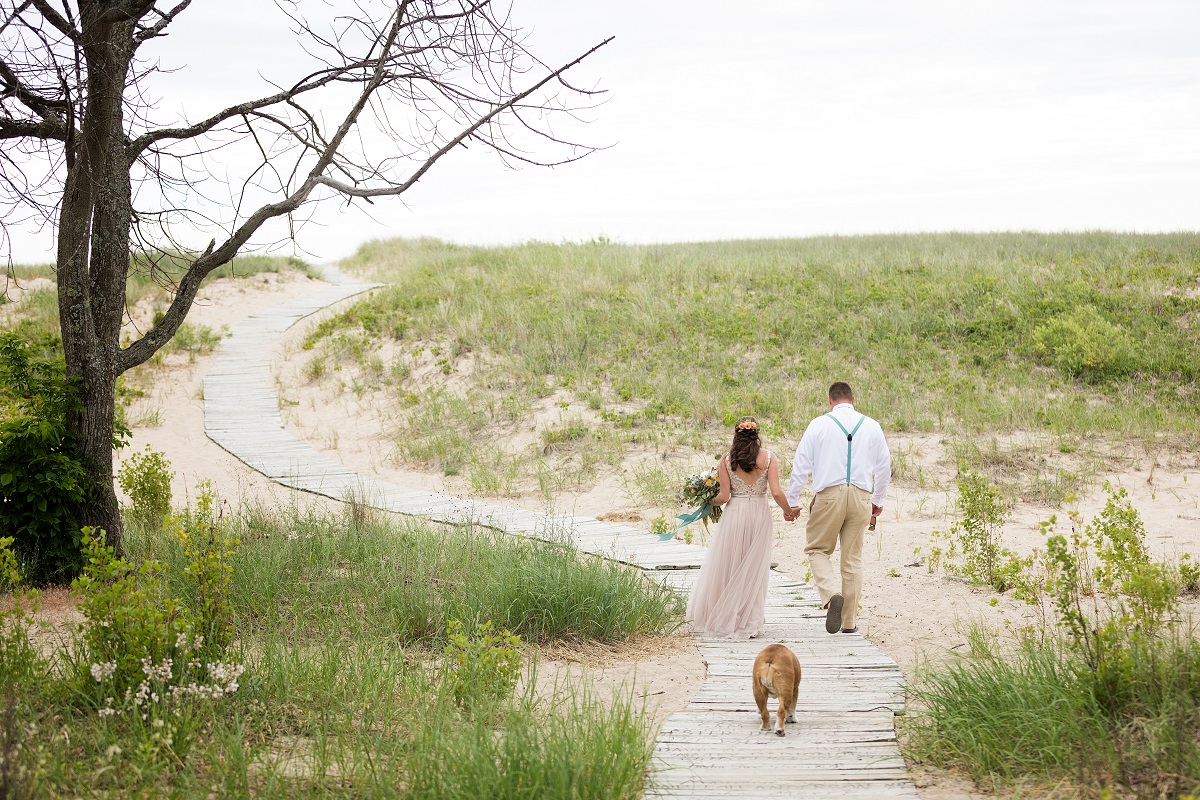 THE CREATIVE TEAM
Planning + Design + Coordination:  Juniper & Lace Events | Photography:  Cathy Fitz Photography | Live Streaming & Video:  Wedding Streaming | Floral & Decor:  307 Events | Tent, Tables, & Lighting:  Monstrey MacDonald Events | Ceremony Chairs:  Serradella | Linens:  Special Occasions | Food Truck:  Betty's Hot Dish | Cake:  Cakes by Aunt B | Ceremony Music:  Music by Gael | Officiant:  Pastor John, Westside Community Church | Hair & Makeup:  Brides on Main