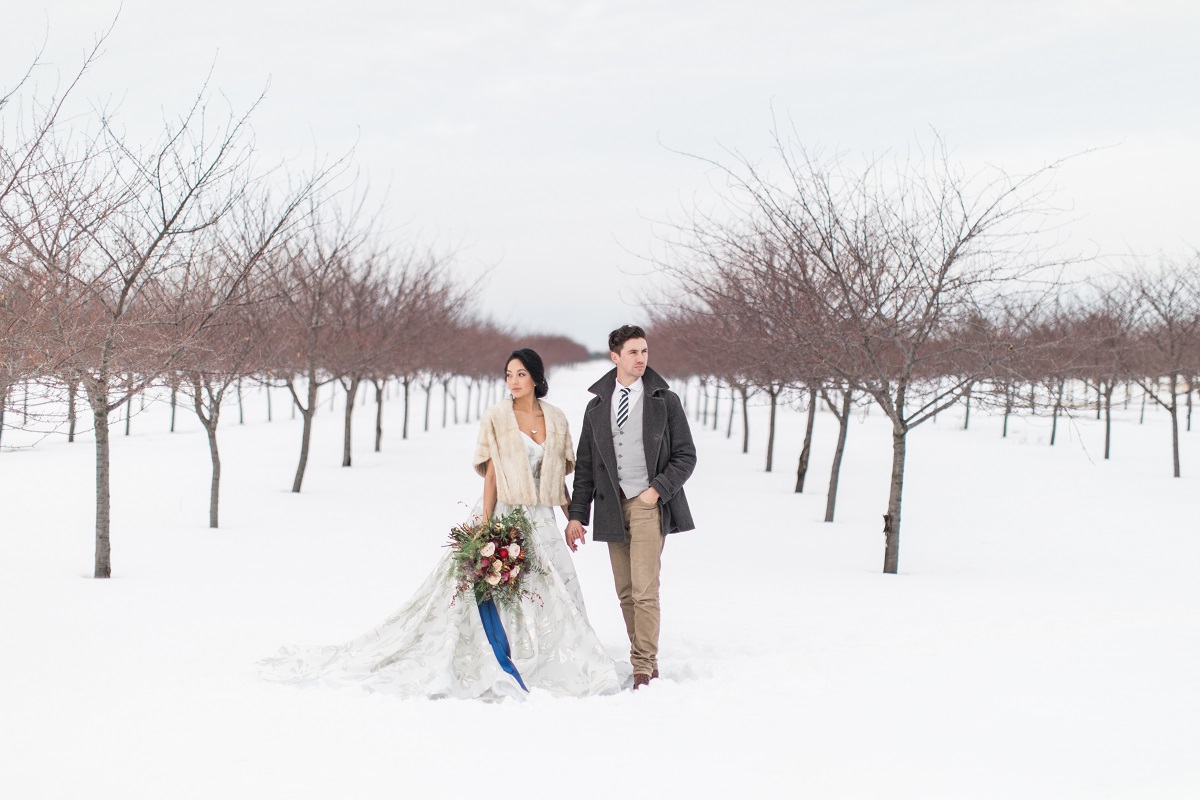 Nostalgic Winter with a Cottage Chic Vibe | A Winter Wedding Styled Shoot at Willowbrook Mill
Photos by Wren Photography
I love a good winter wedding; the cozy romance, an adventurous couple, and the pristine landscape create a completely different vibe than the summer soirees.  In fact, I enjoy the snowy celebrations so much that when Jen from Wren Photography suggested we put together a styled shoot in January to inspire more winter weddings in northern Michigan, I jumped at the chance to collaborate.  The fireside lounge and cable knit blankets and rich berry tone palette on our Pinterest board were just the beginning, as it turned out.
Jen brought another idea to the table that made this whole creative endeavor a game-changer.  She proposed that we find a couple who would want to actually get married at the styled shoot.  And invite guests.  And enjoy all the goodness of fireside blankets and berry-inspired dining.  We reached out to Kate at 307 Events and she said she'd been wanting to do something like that for a couple years, that we should make it a contest.  Jen knew how to do social media contests.  We talked about cozy fireplaces and then we reached out to Mimi from Willowbrook Mill whose venue in Northport has three cozy fireplaces and nostalgic charm off the charts.  Whittney & Niki from M.O. Hair & Beauty Lounge were enthusiastic; in fact, Whittney's own wedding was on New Year's Eve with knee-deep snow outside so she clearly caught the vision of winter's beauty.
Annie and Renee at One Oak Bride sent us photos of exquisite gowns.  Holly Thomas Design sent over the most stunning invitation suite in rich burgundies, navy, and gold calligraphy.  I talked to Jen at Grandview Catering about our vision of comfort food with a gourmet twist and mentioned our berry tone palette.  Her team played with some new ideas in the kitchen and she sent me a mouth-watering menu that not only took comfort food to a new level with short rib pot pie minis and deconstructed lobster mac and cheese on fancy spoons, but also entrees and winter vegetable hash that became focal points in the table decor because the artistic presentation of pistachio crusted lamb chops with mint gastrique and pomegranate seeds, garnished with rosemary was perfection between the taper candles, the red wine, and the protea in Rory's glorious centerpiece. 
Watercolor brie & fig macarons from That French Place served as amuse buouche place cards, detailed with guest names in gold calligraphy by Holly Thomas Design.  Kate and Rory from 307 Events brought two vehicles full of linens and candles, crossback chairs and lounge furniture, flowers and snowshoes…all the lovely details that really pulled the whole look together.
Our conversation had started in summer but by October, as our own busy wedding seasons were drawing to a close, we decided not to rush the contest, but to move forward with our styled shoot this year in anticipation of finding a couple for next year.  We were thrilled to have JP (one of our photographer colleagues from Greyscale Group) and his gorgeous girlfriend Katie be our models.  They added the romance to every scene we assembled.  Lakeshore diamond rings from Miner's North and a fur stole from Gigi & LaClede completed the look with a touch of glam.
Our friends at LMVisuals put together a beautiful video with footage from the styled shoot that's been featured on our dream wedding giveaway website.  We've included it at the bottom with a link to the site so you can follow along with the winner announcement and planning highlights in the coming months and check out eight more amazing vendors that joined the giveaway to bring it to a value of $32,000.
Cheers to the conversations and the colleagues who play with ideas, take a few creative risks, and offer it to the world to see what happens.  Cheers to my team who worked hard on this project.  And cheers to the couples who have taken part in our giveaway with your inspiring love stories and passion for winter and for each other.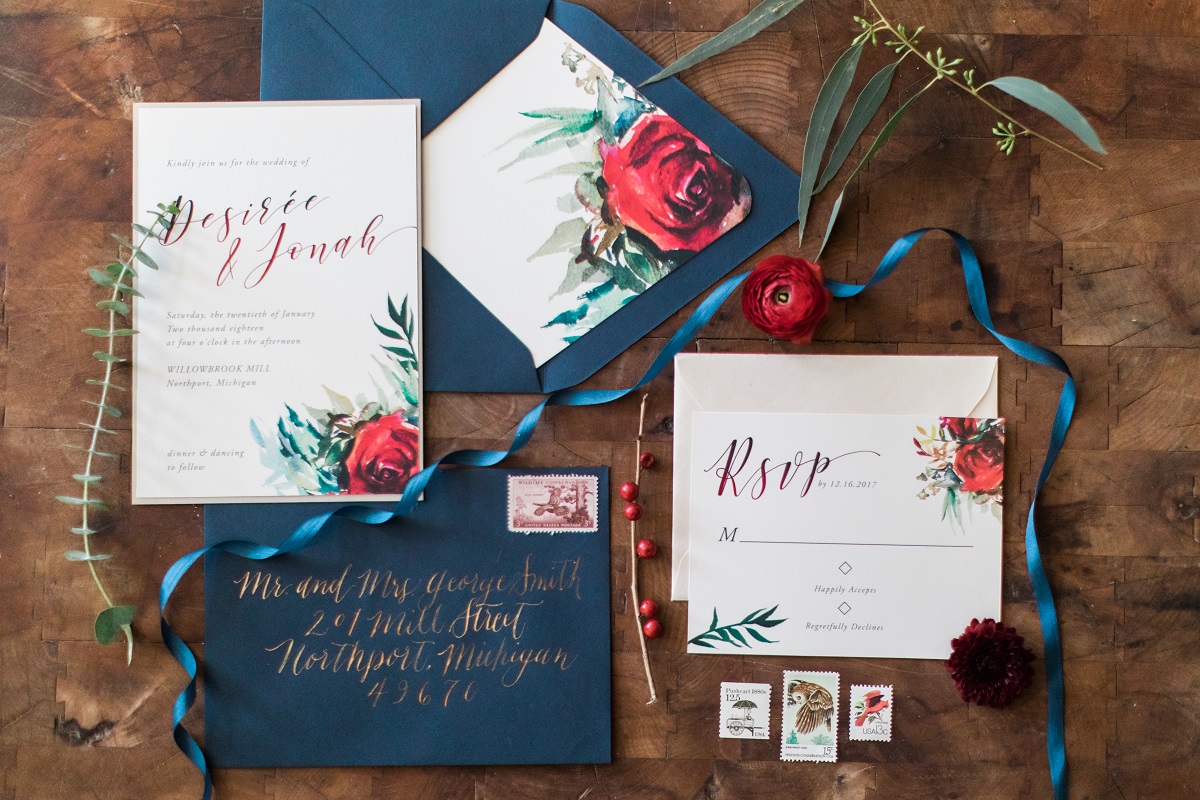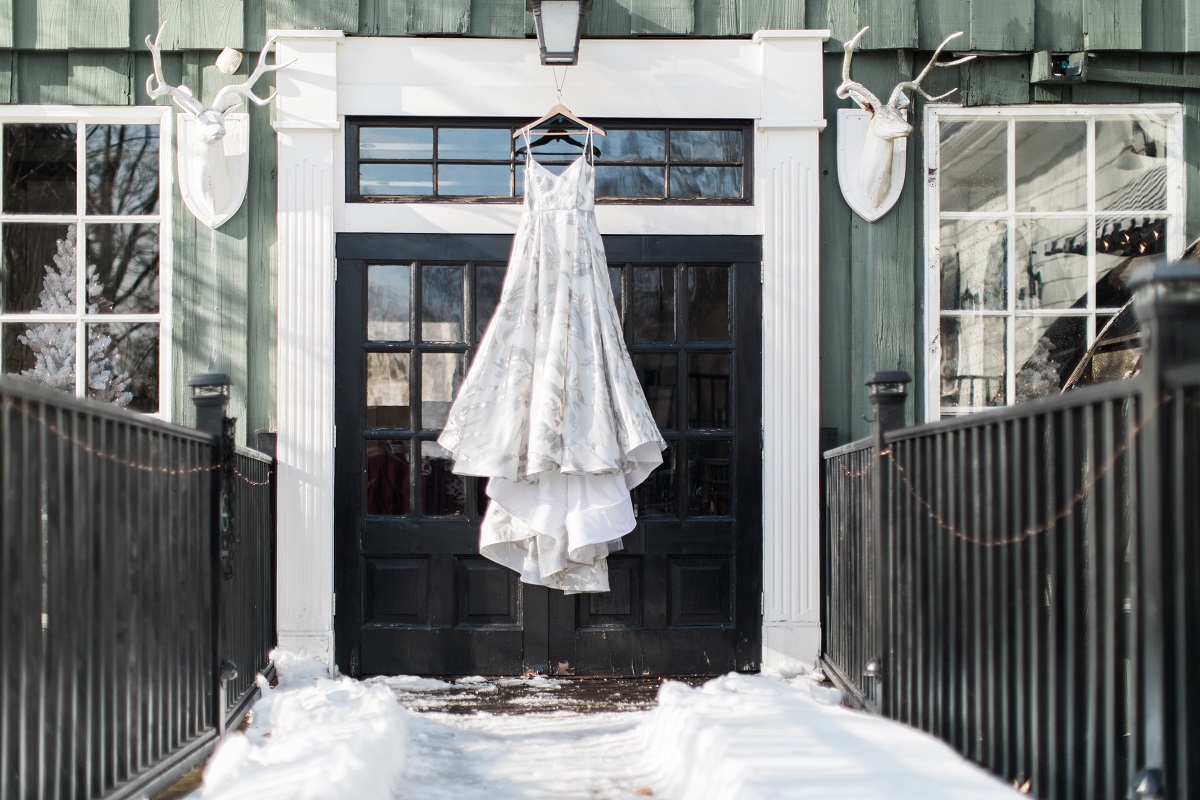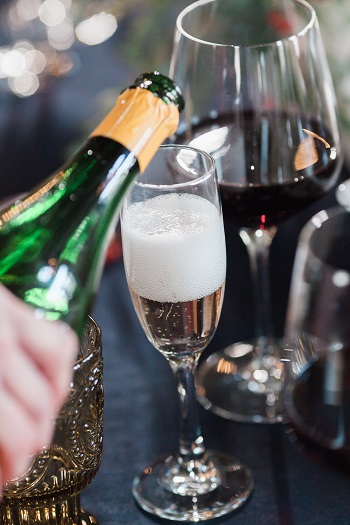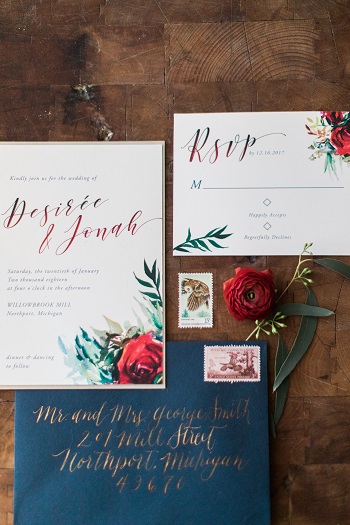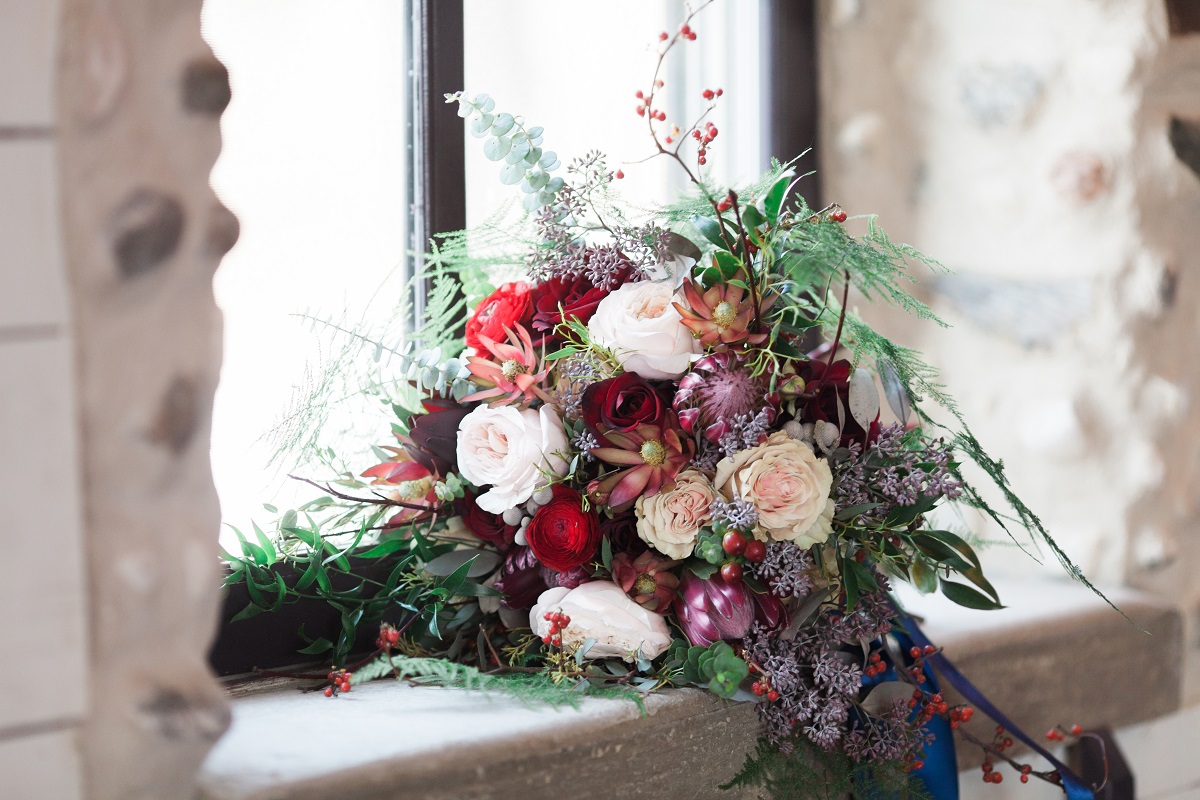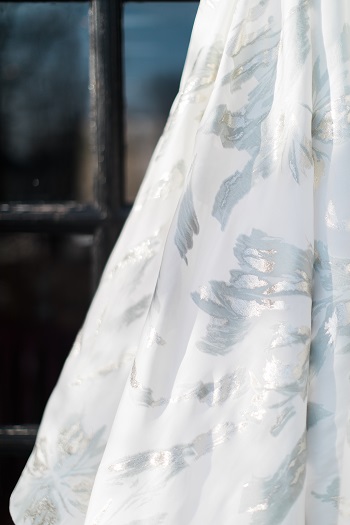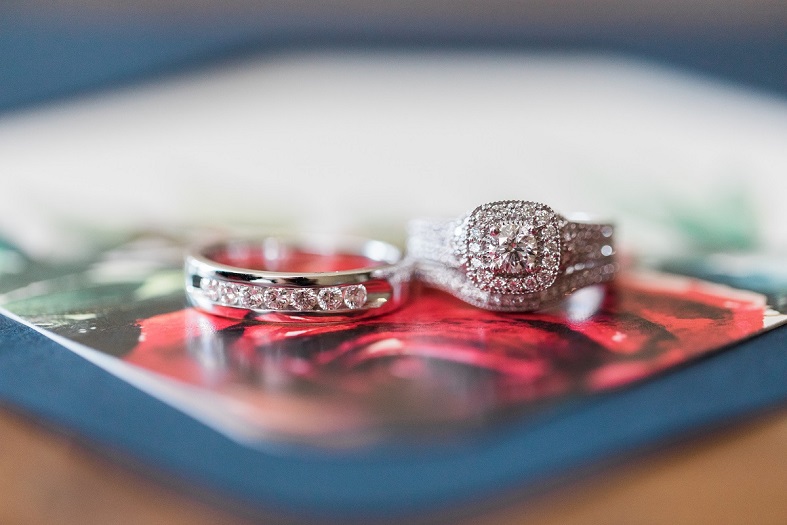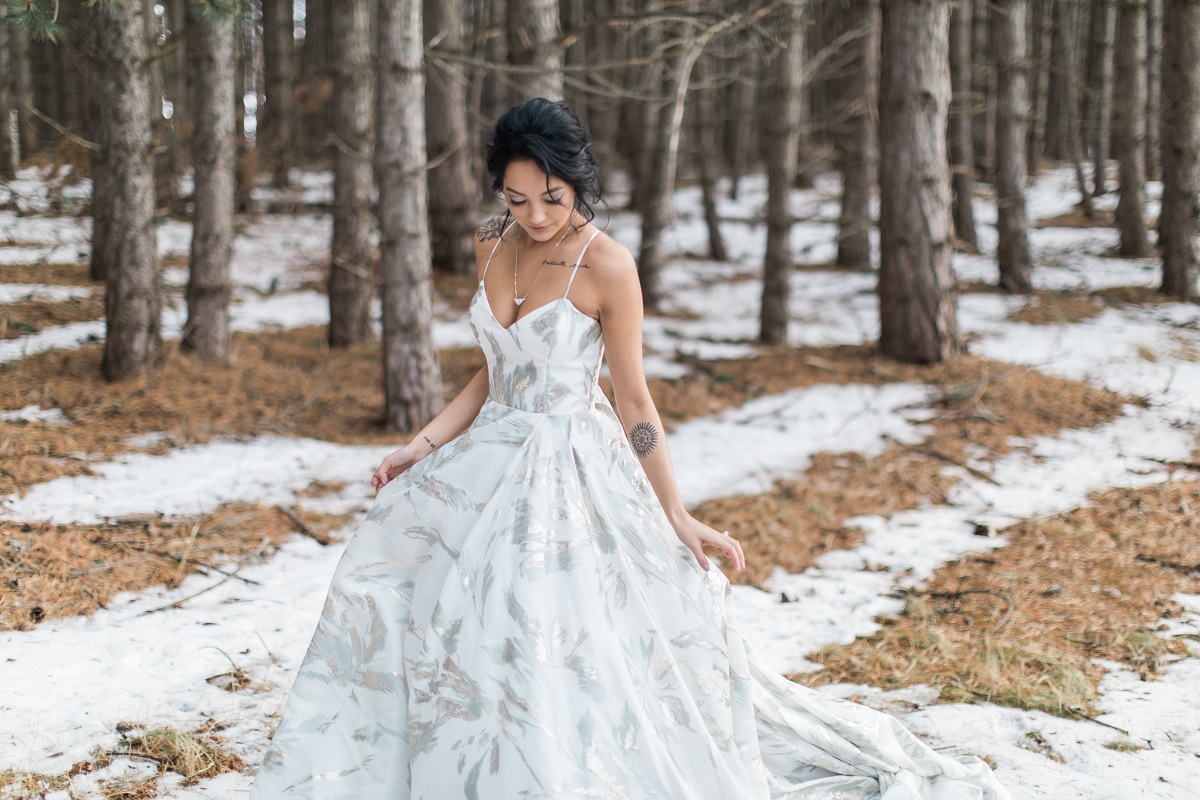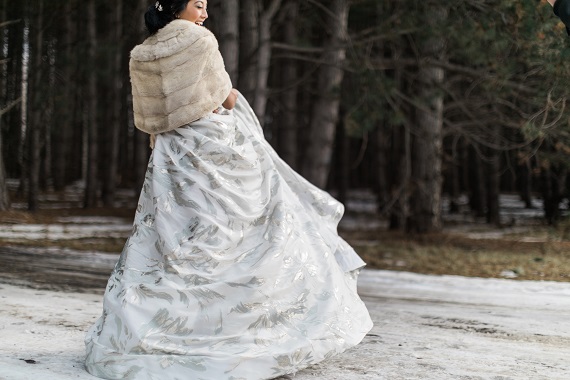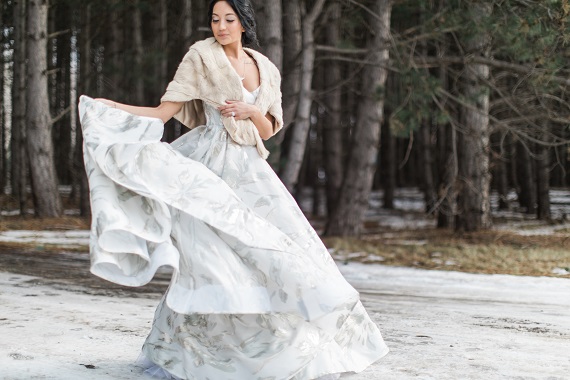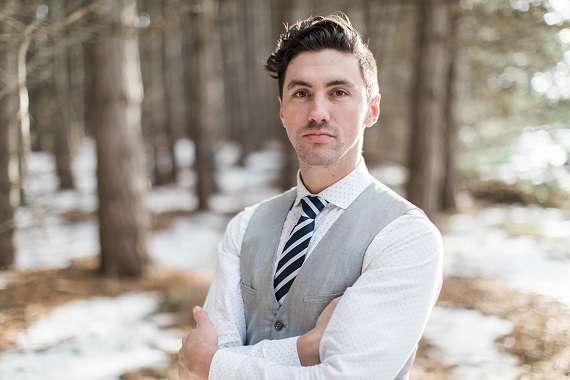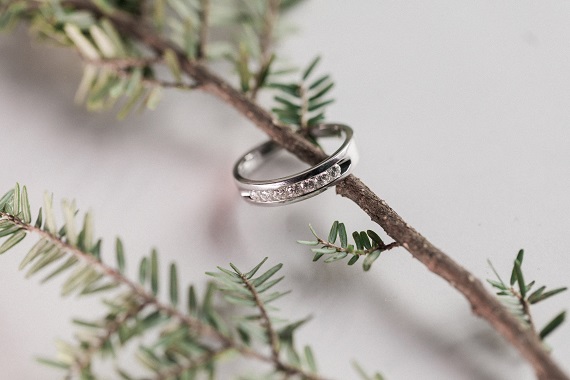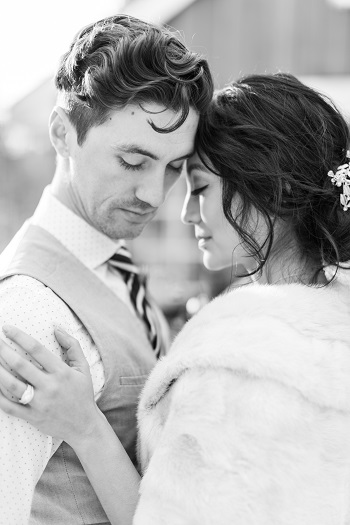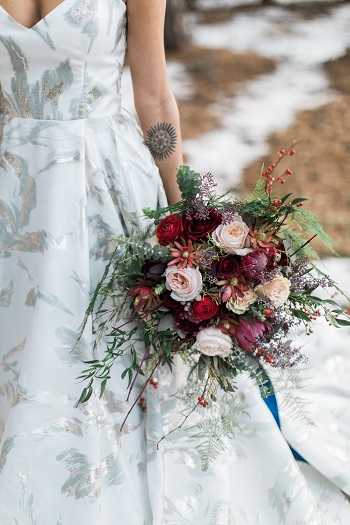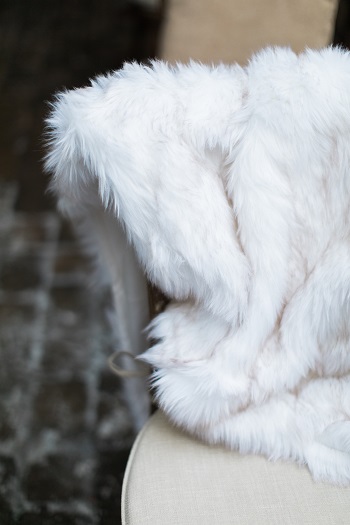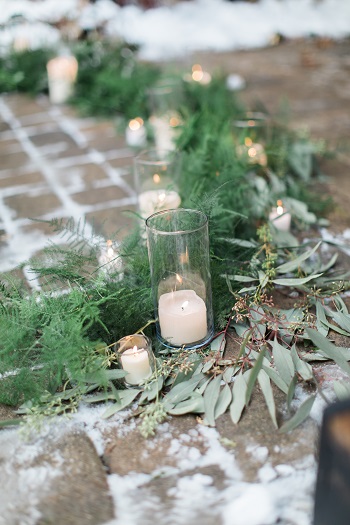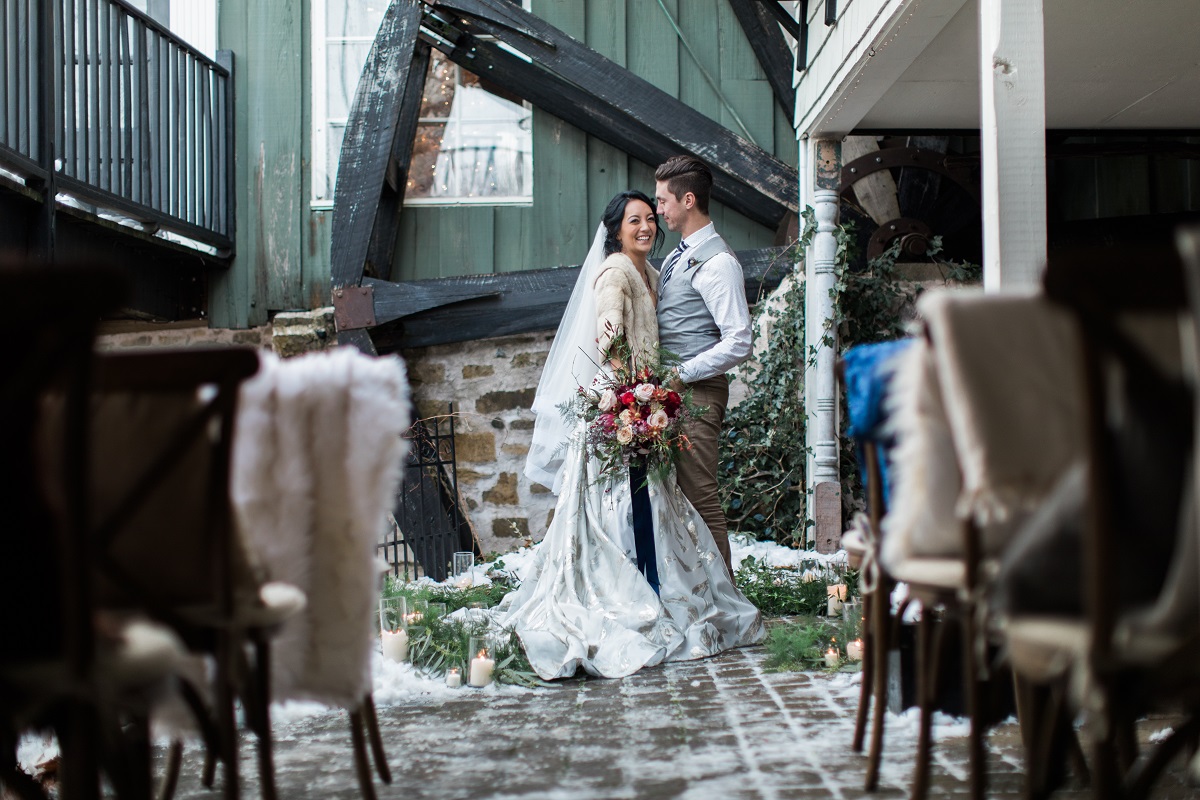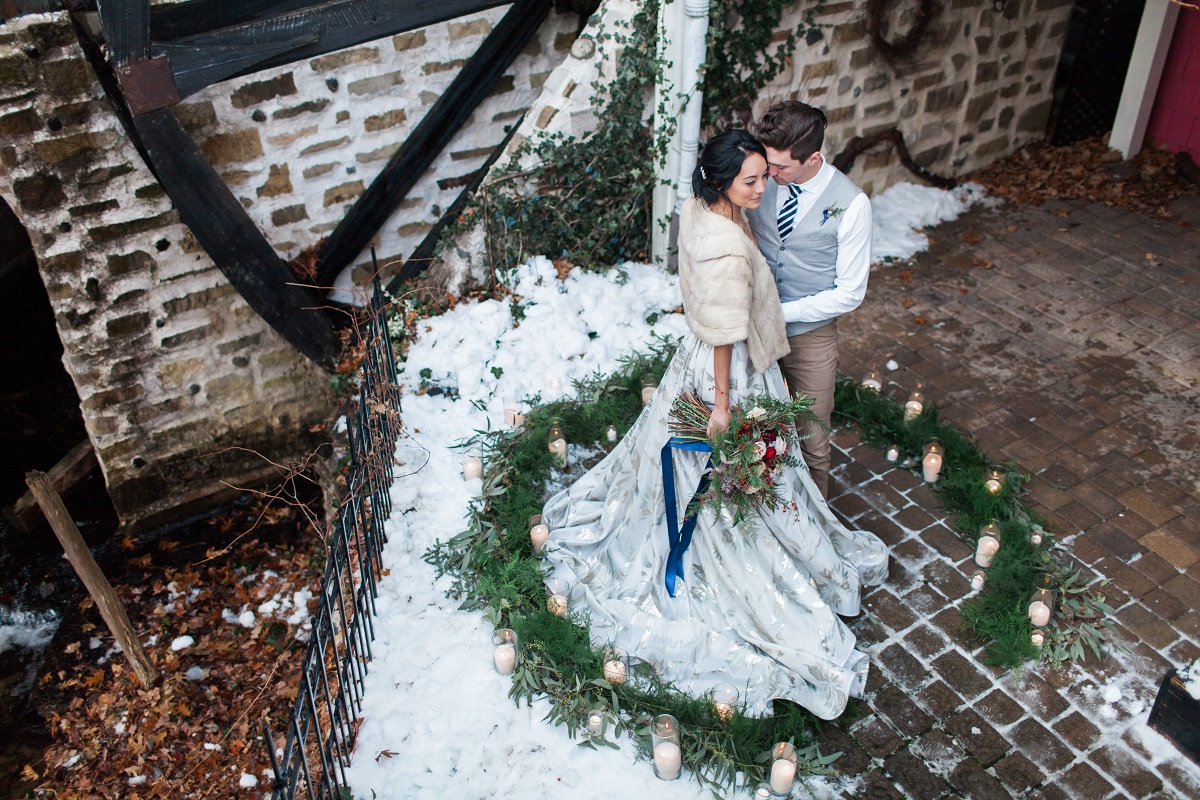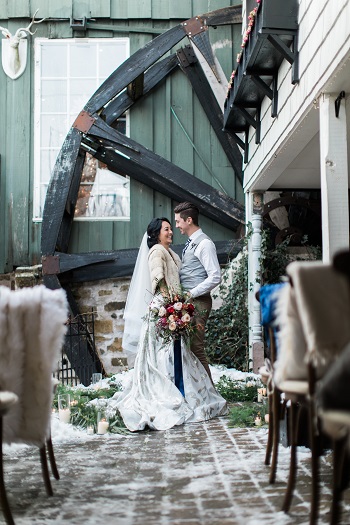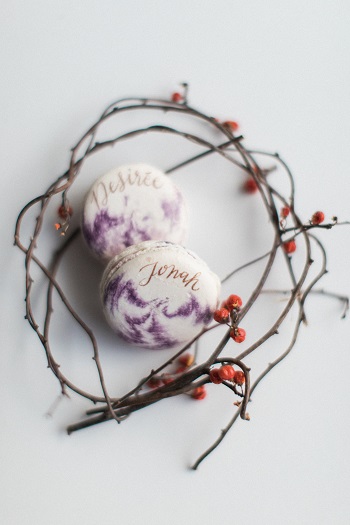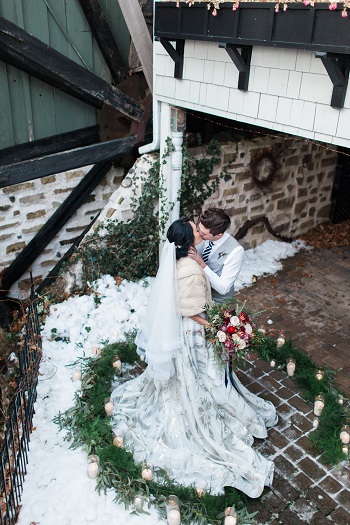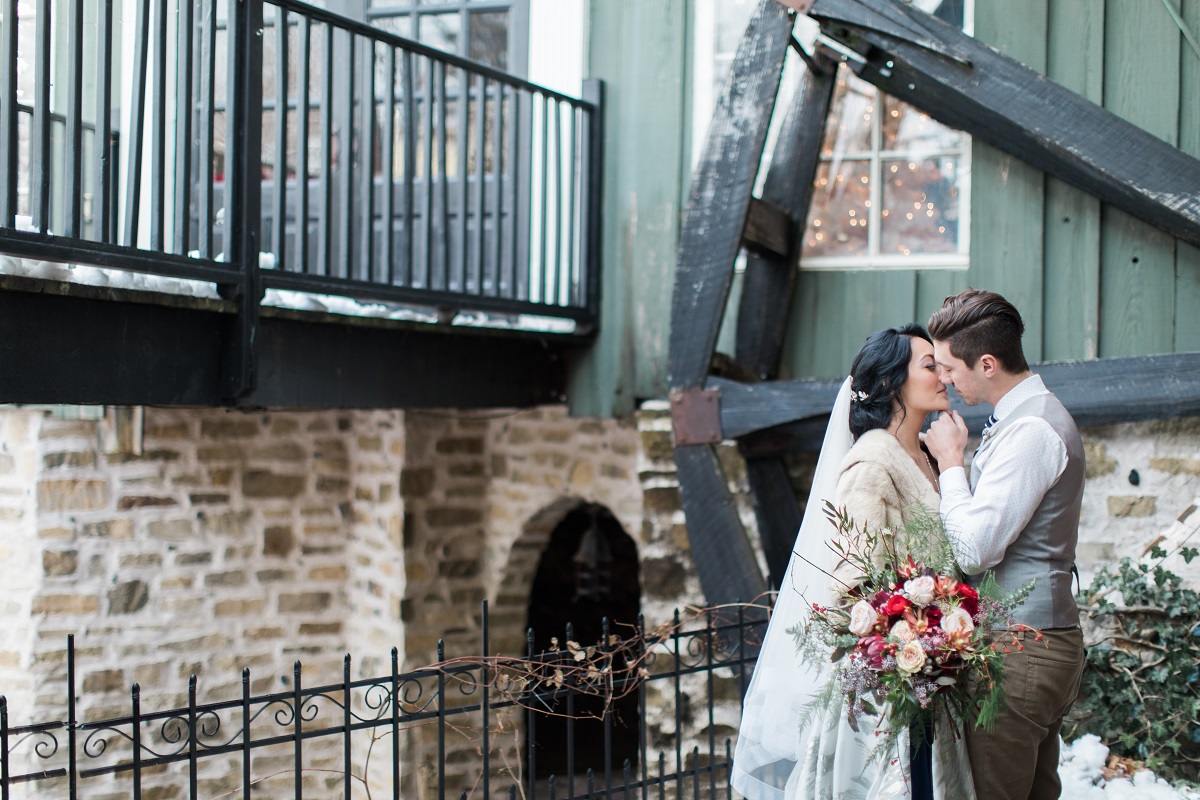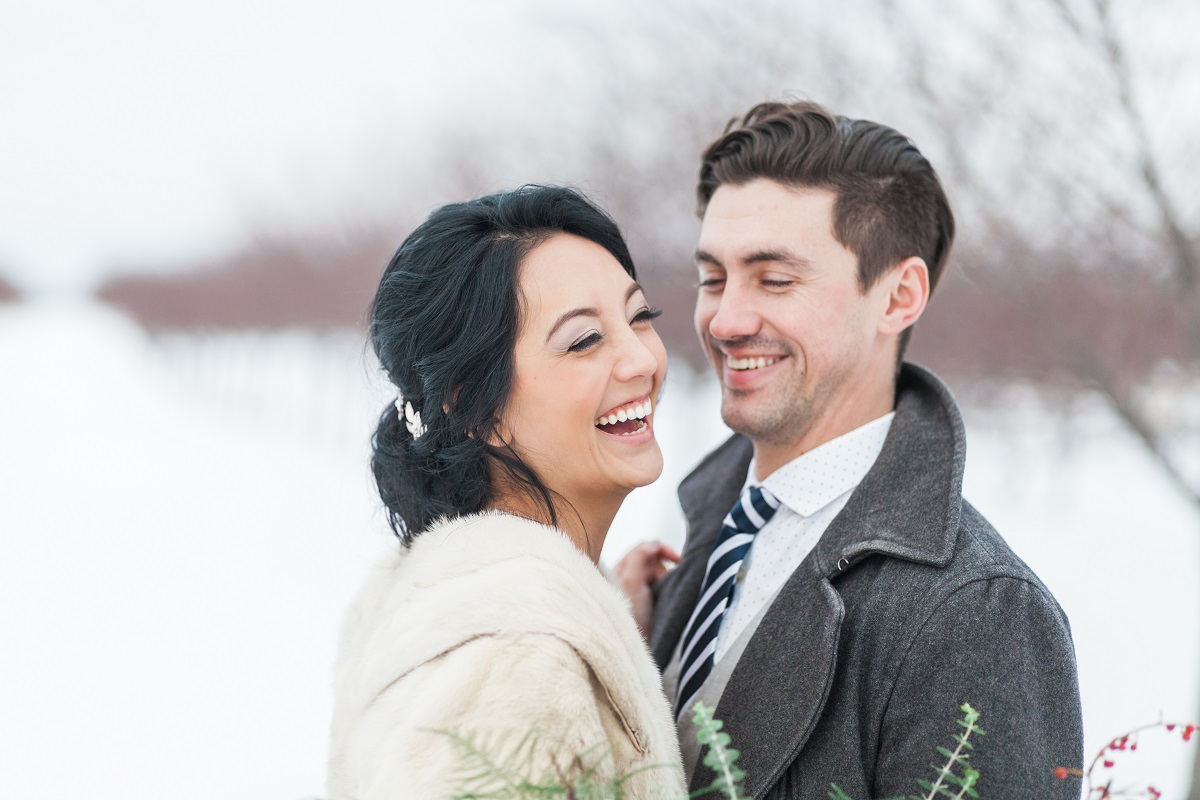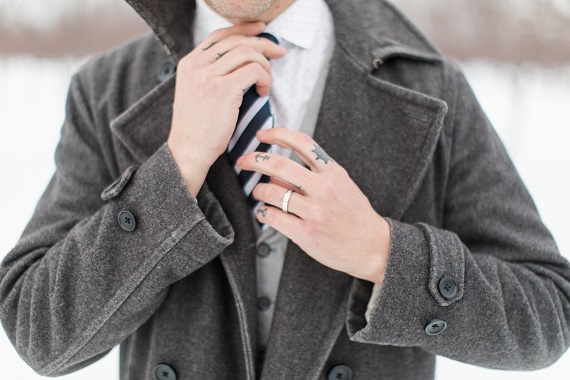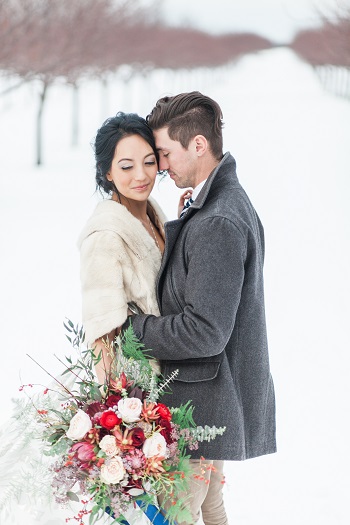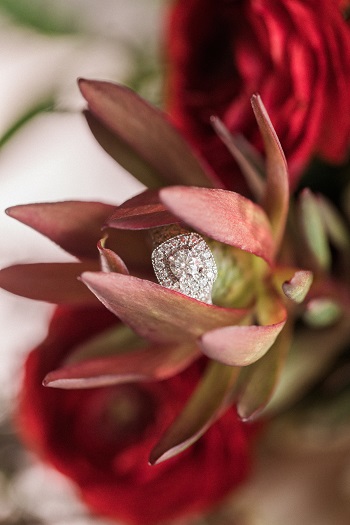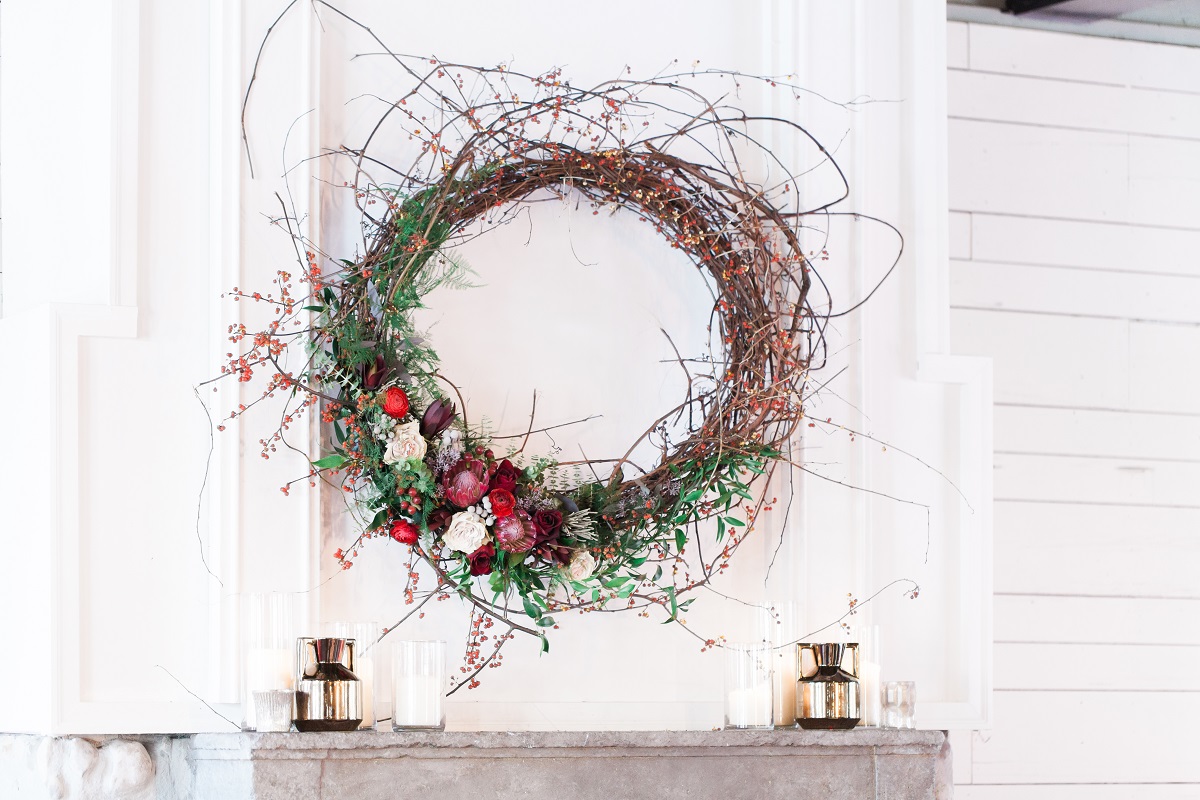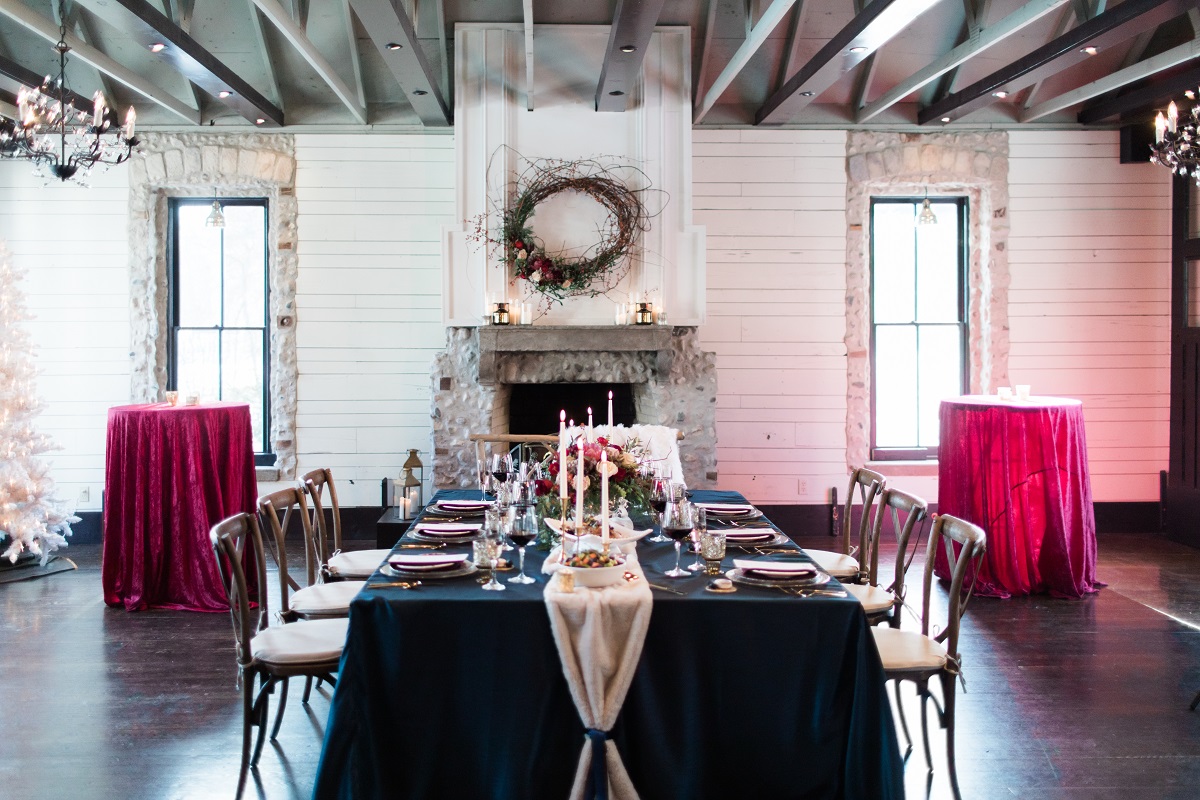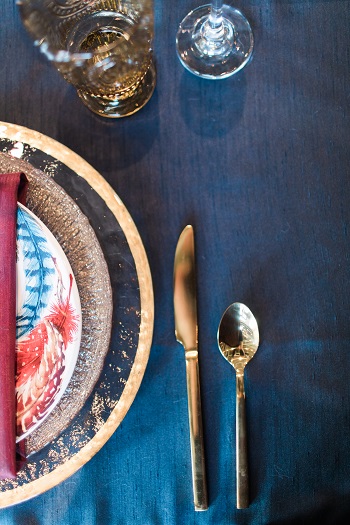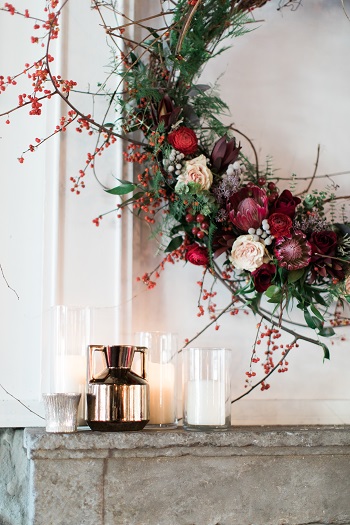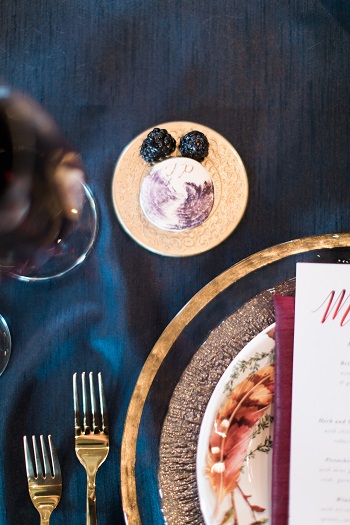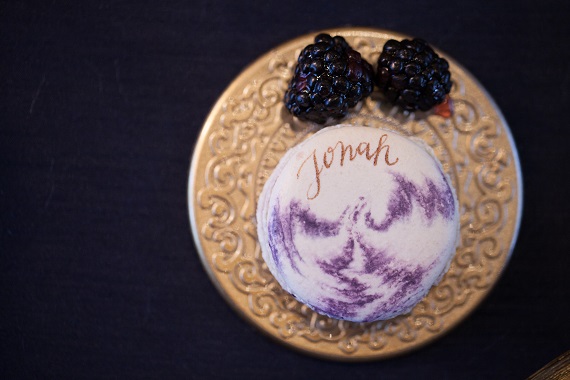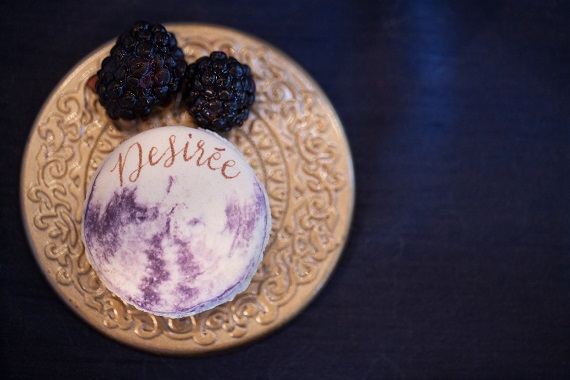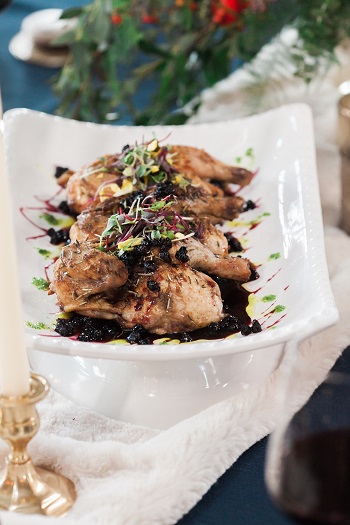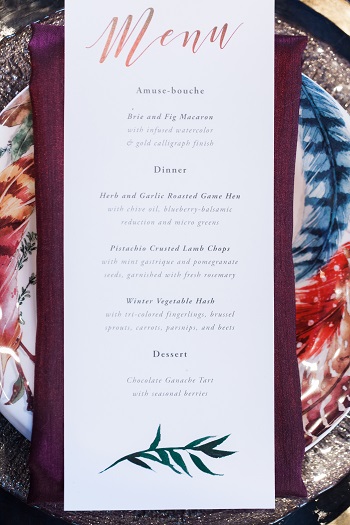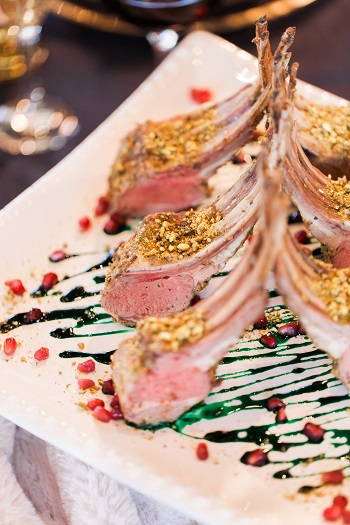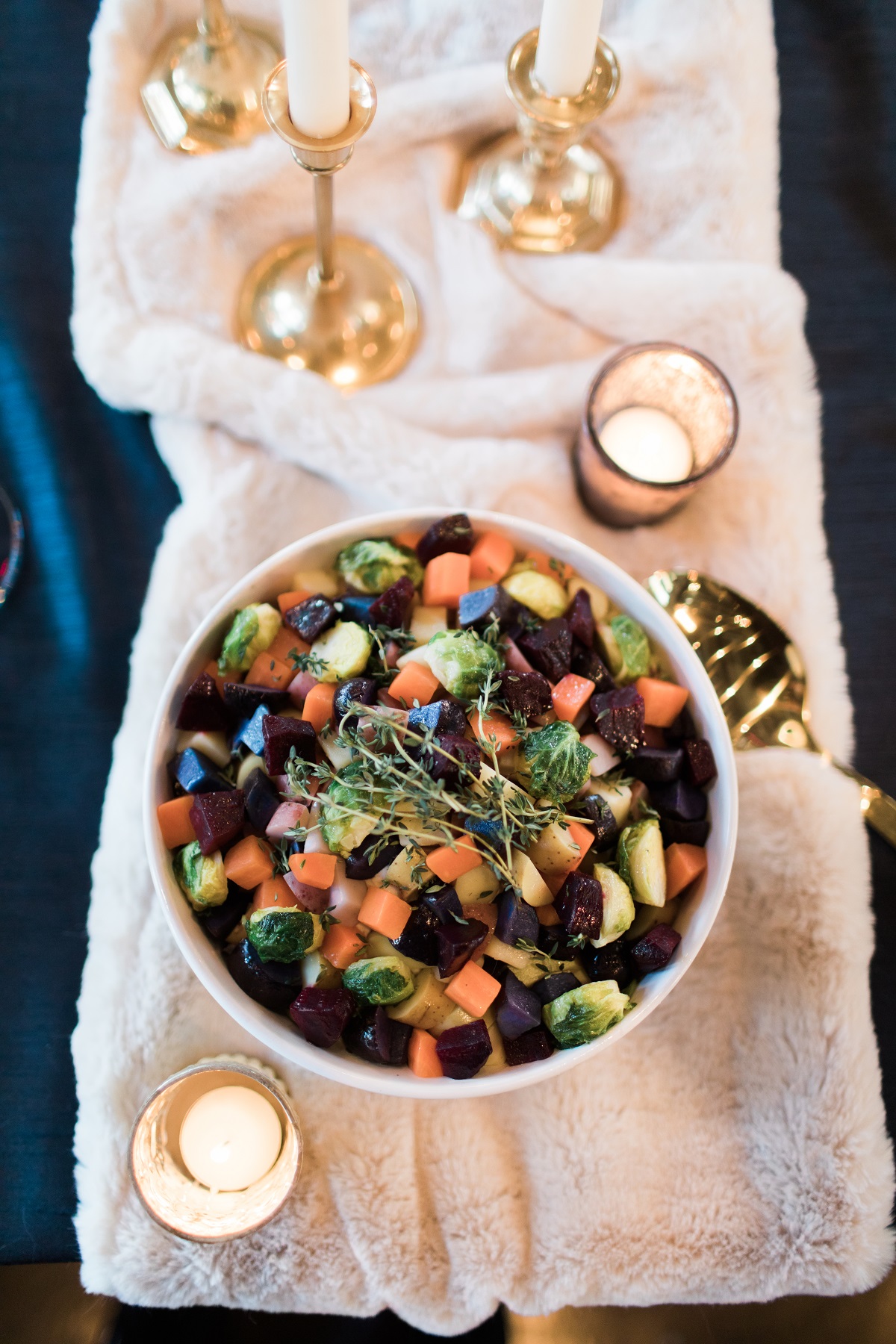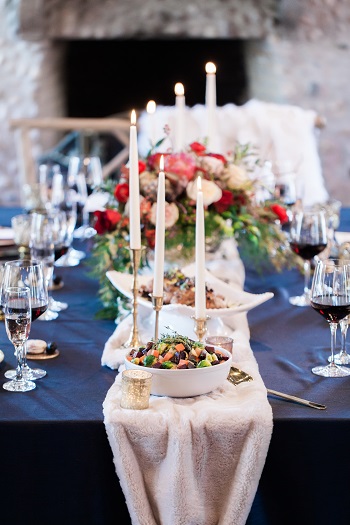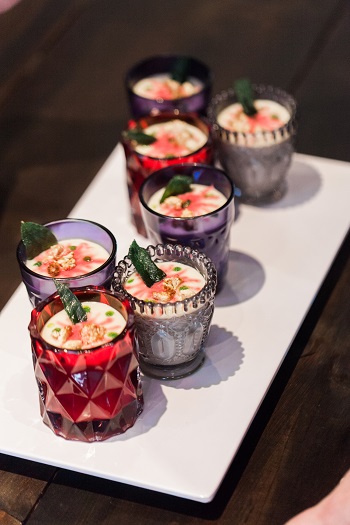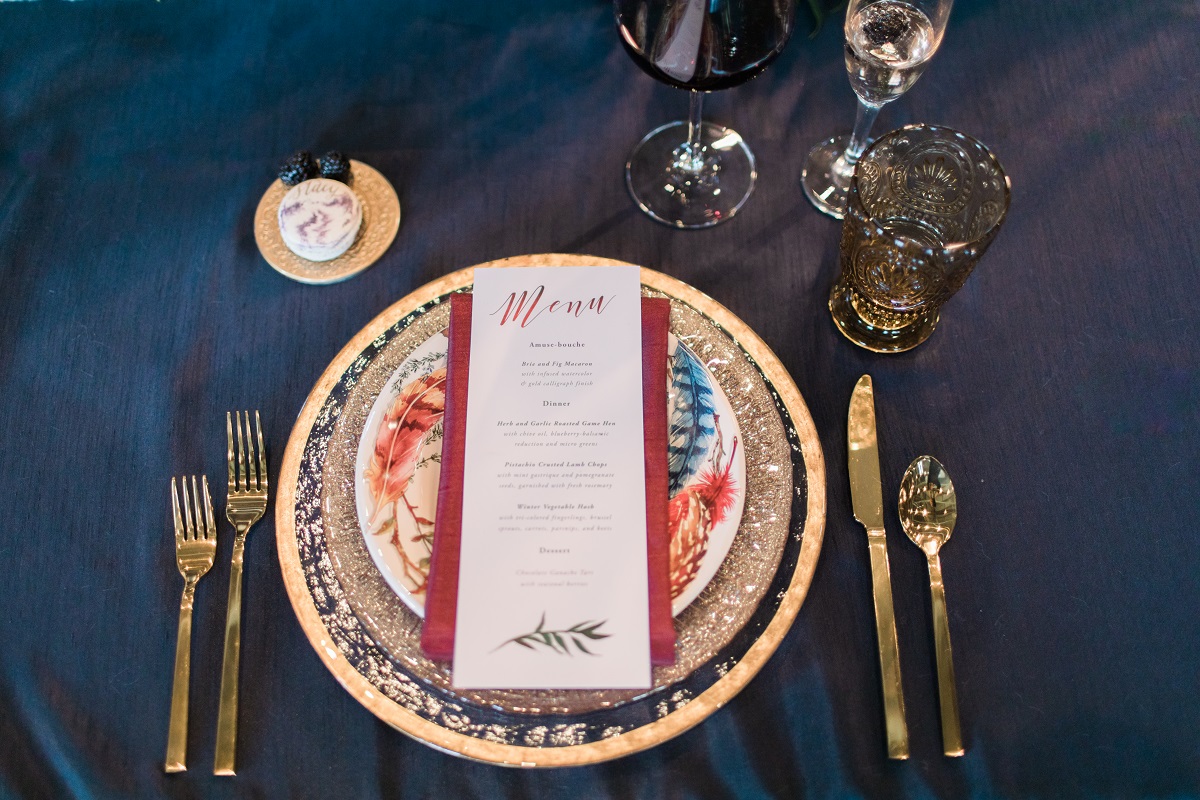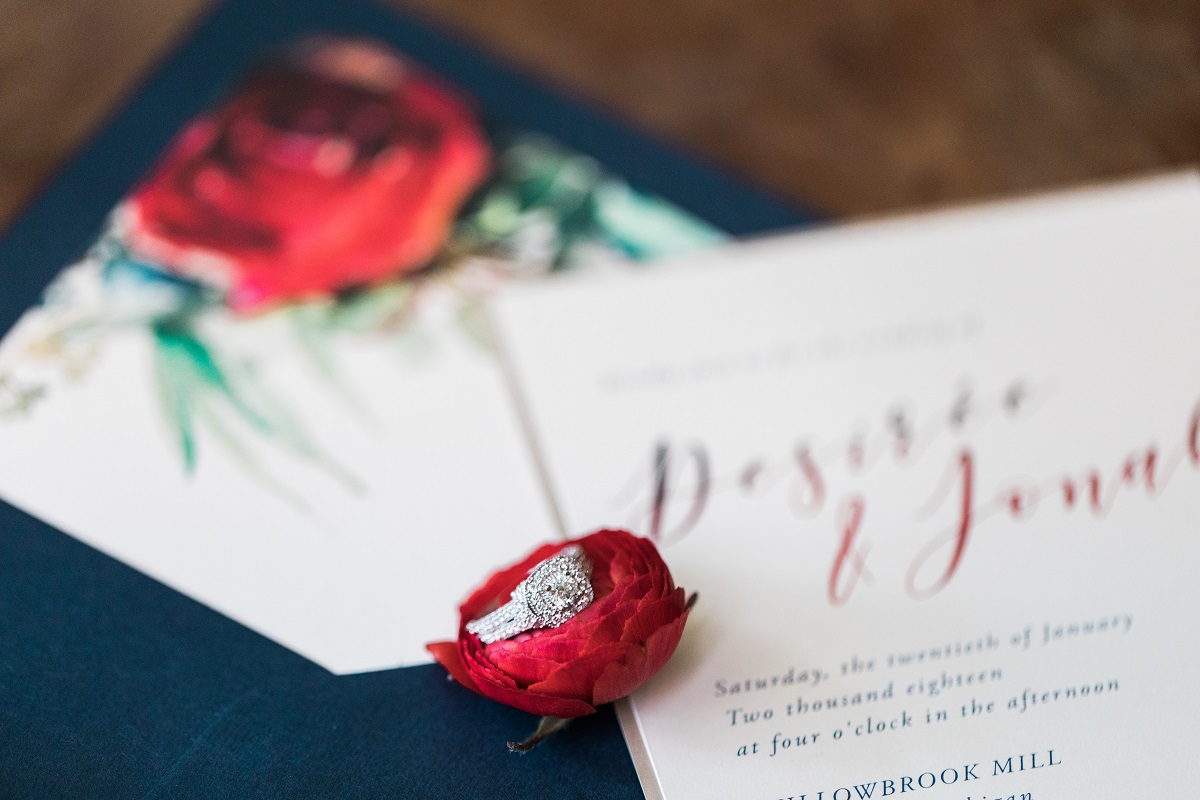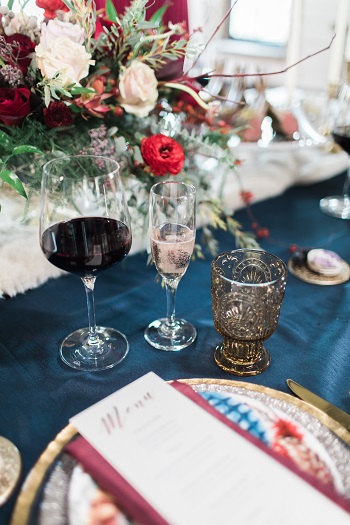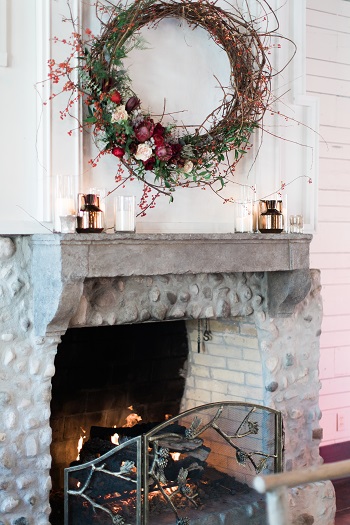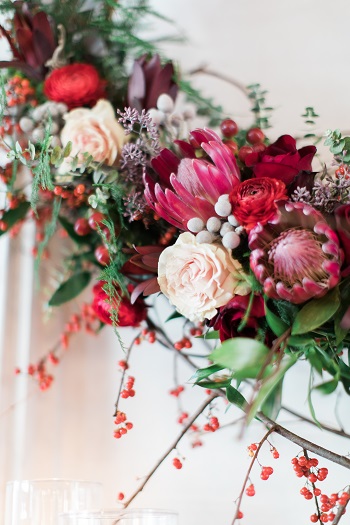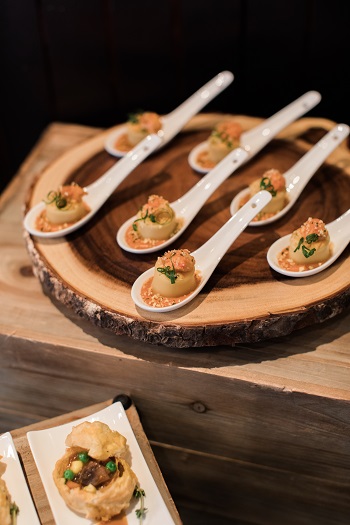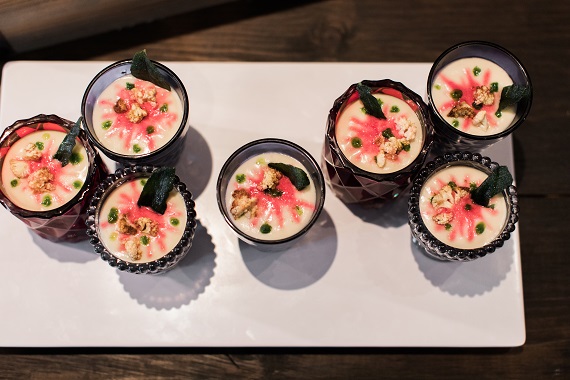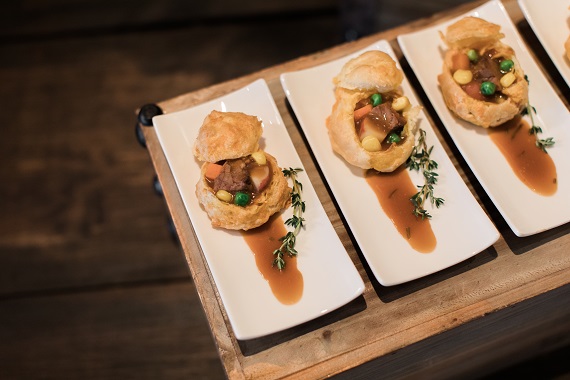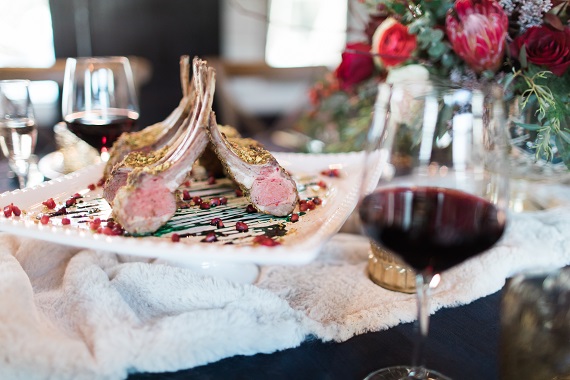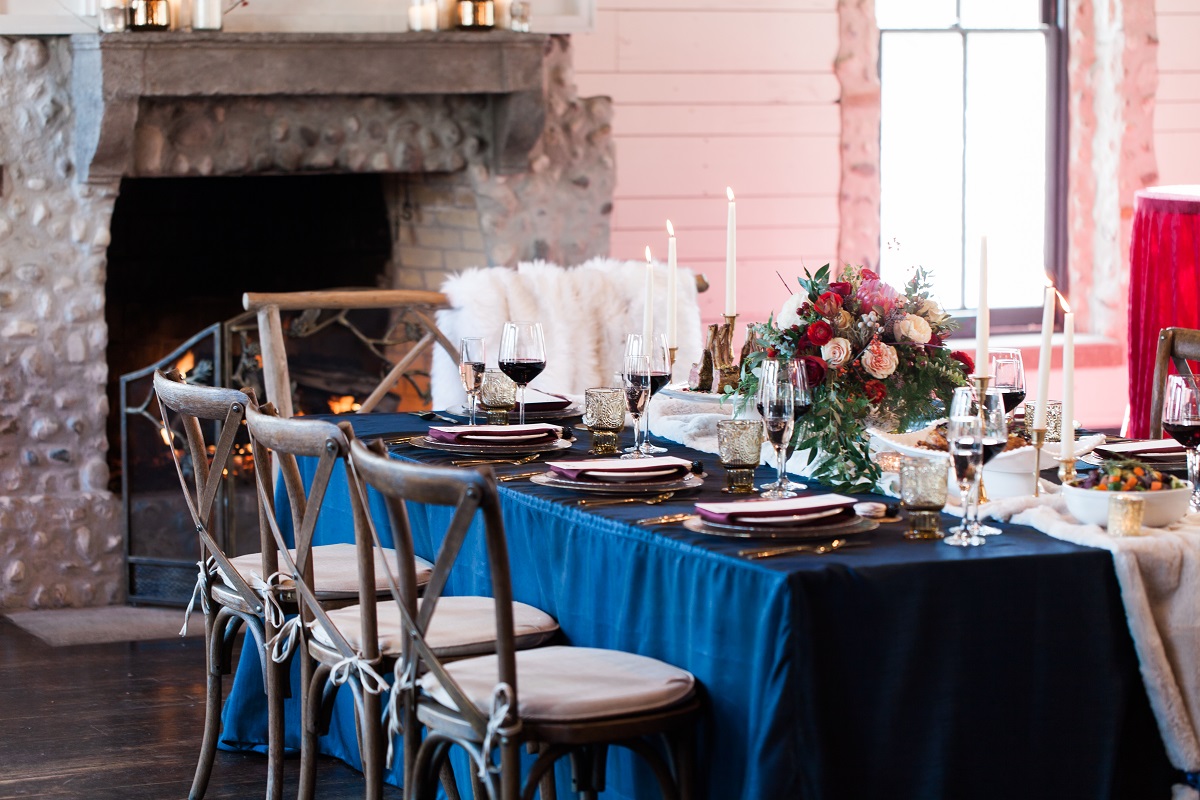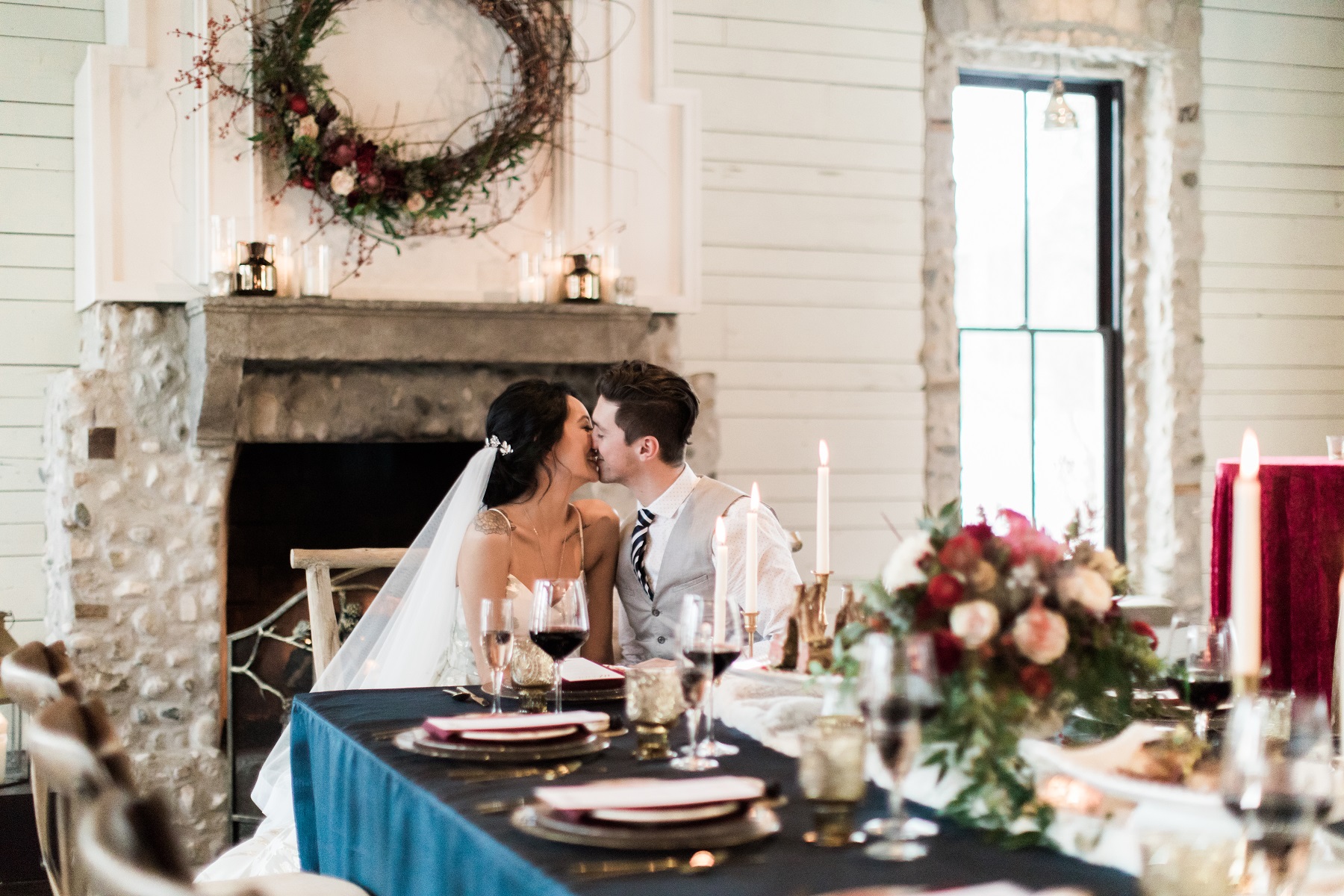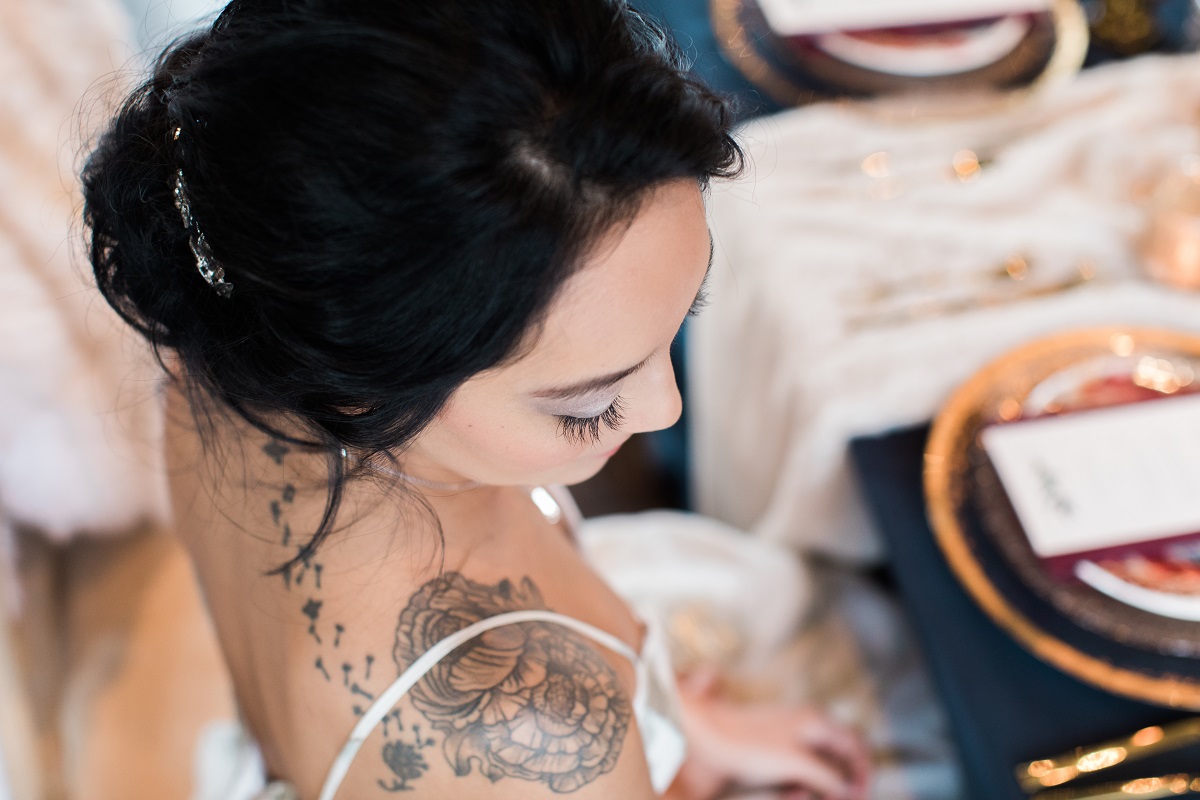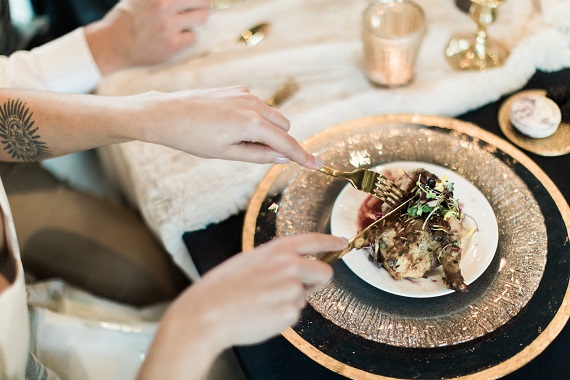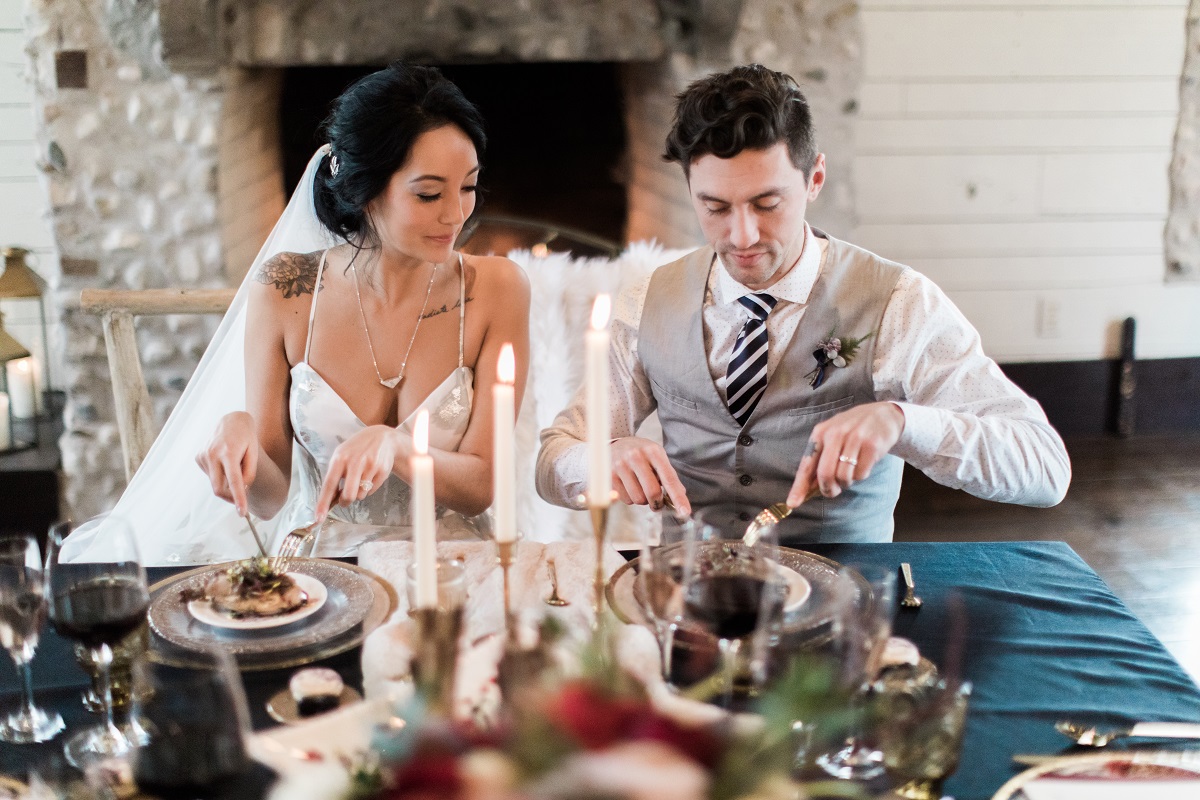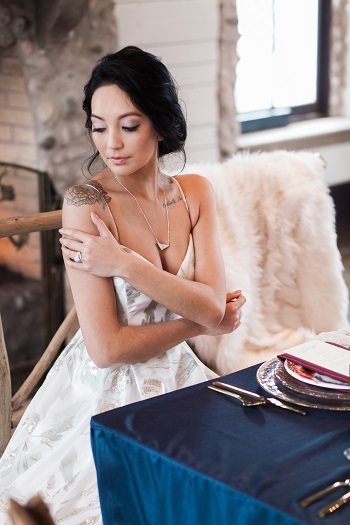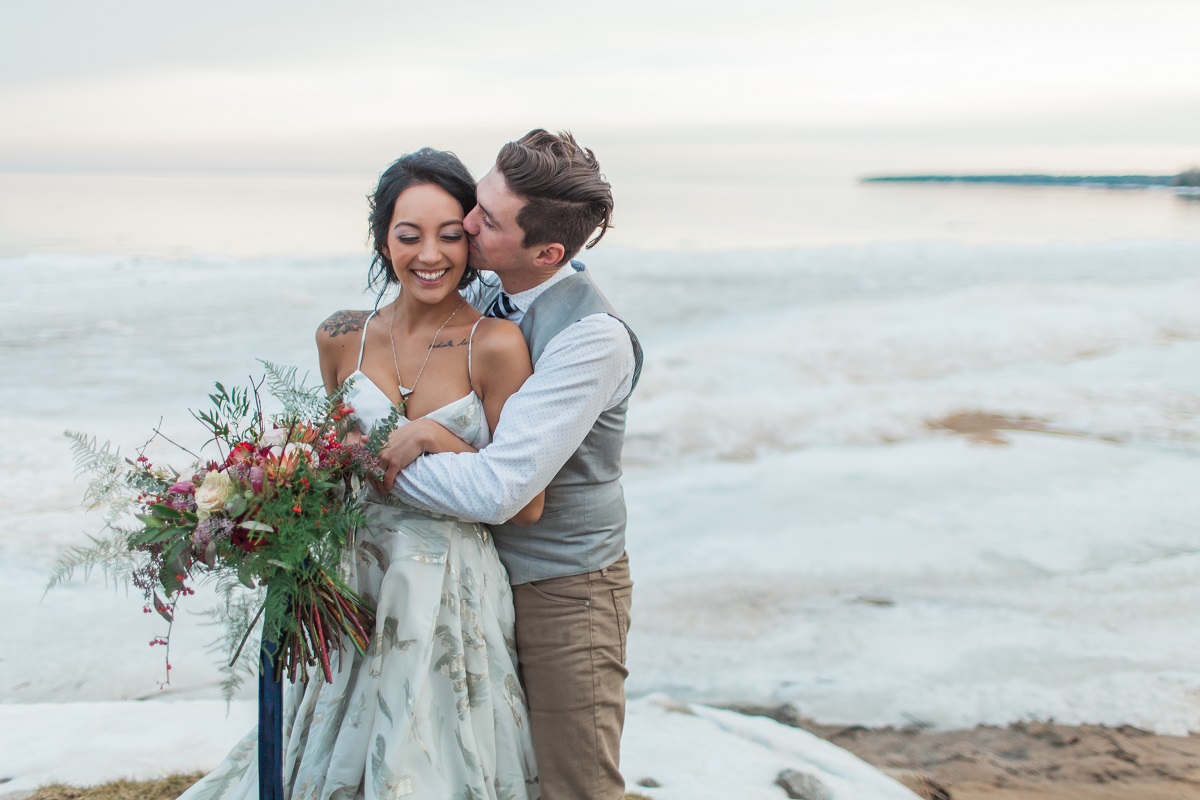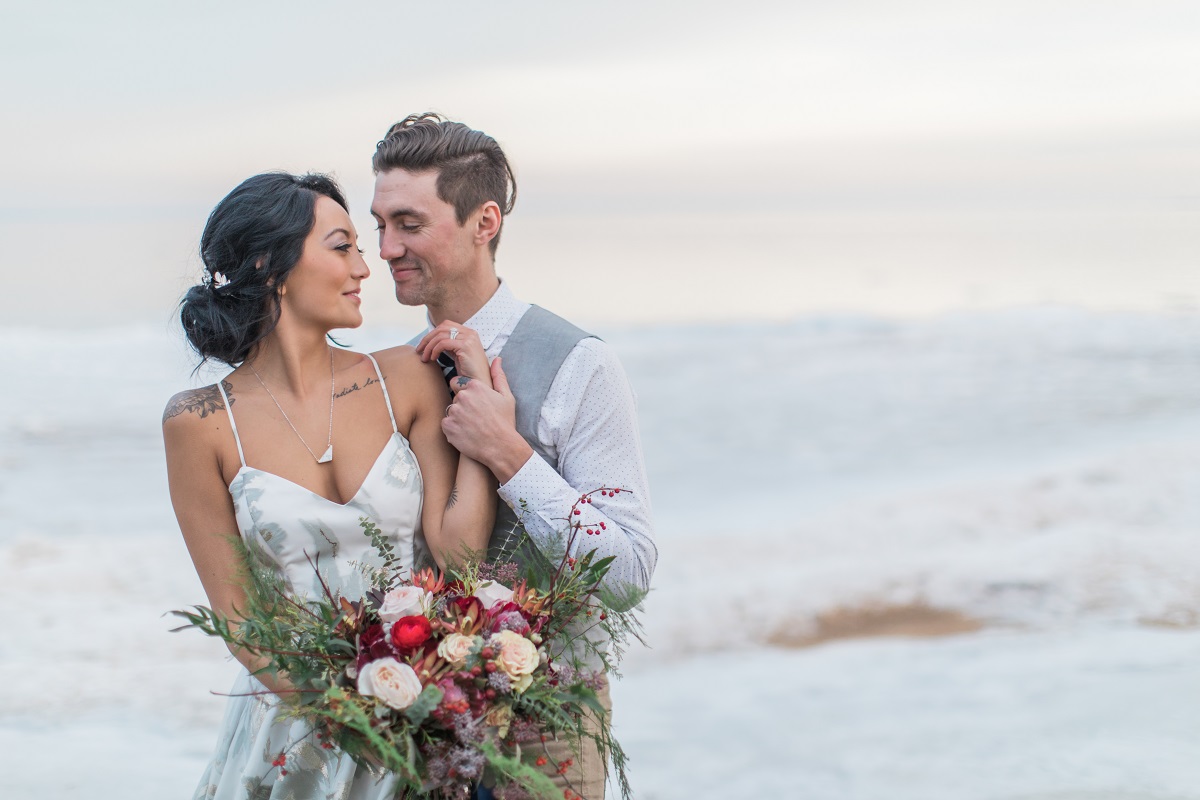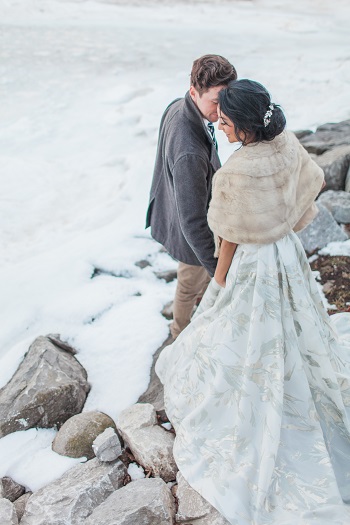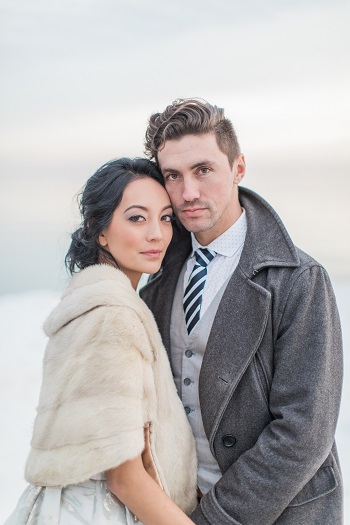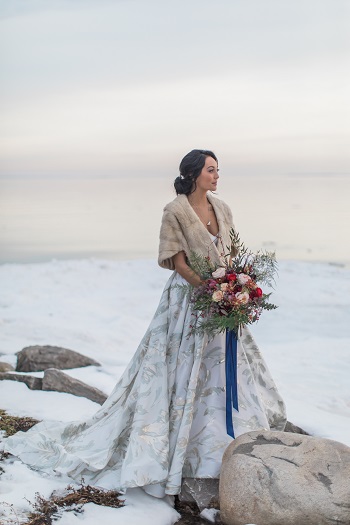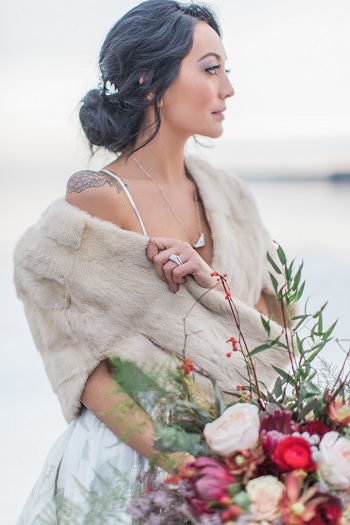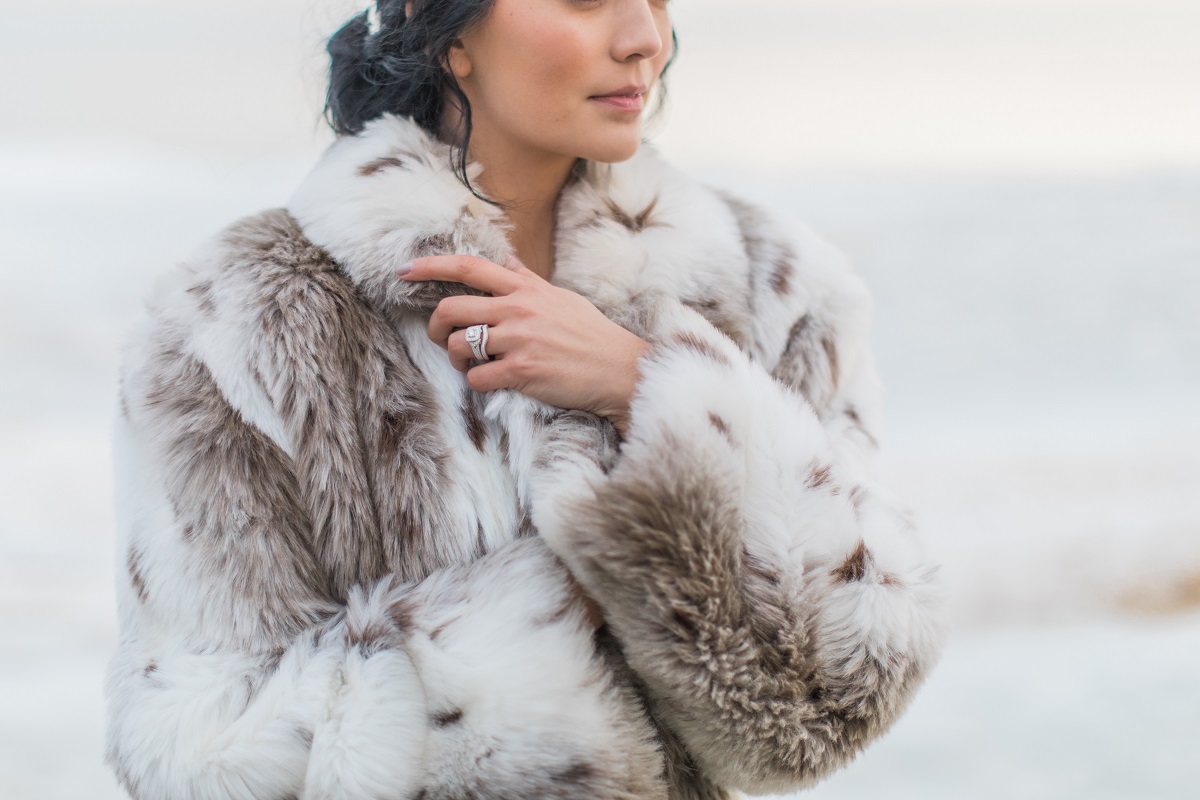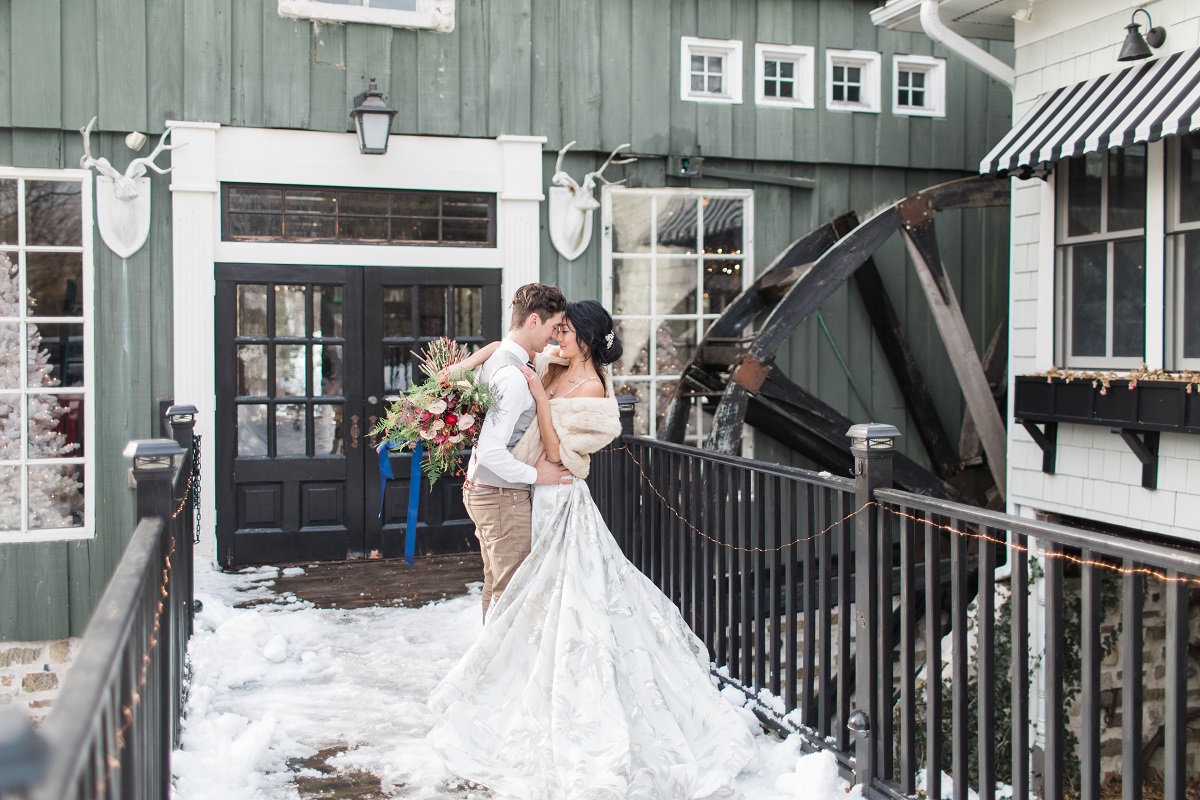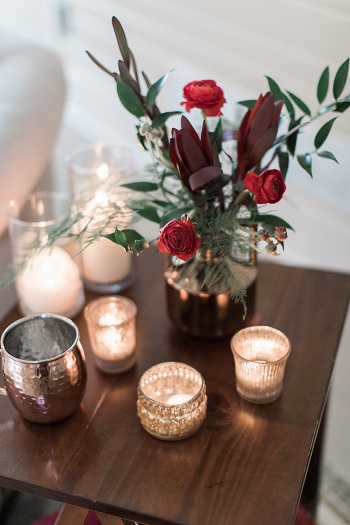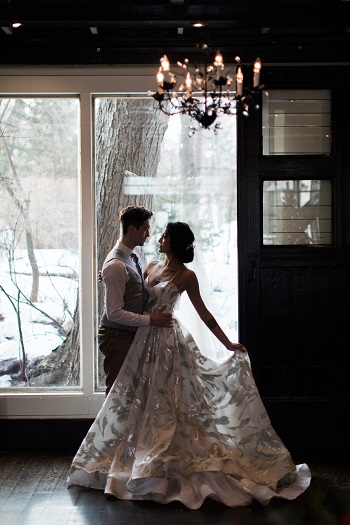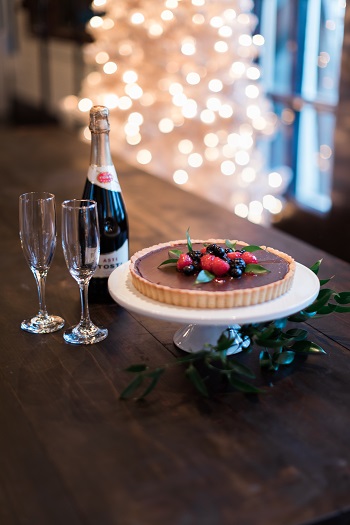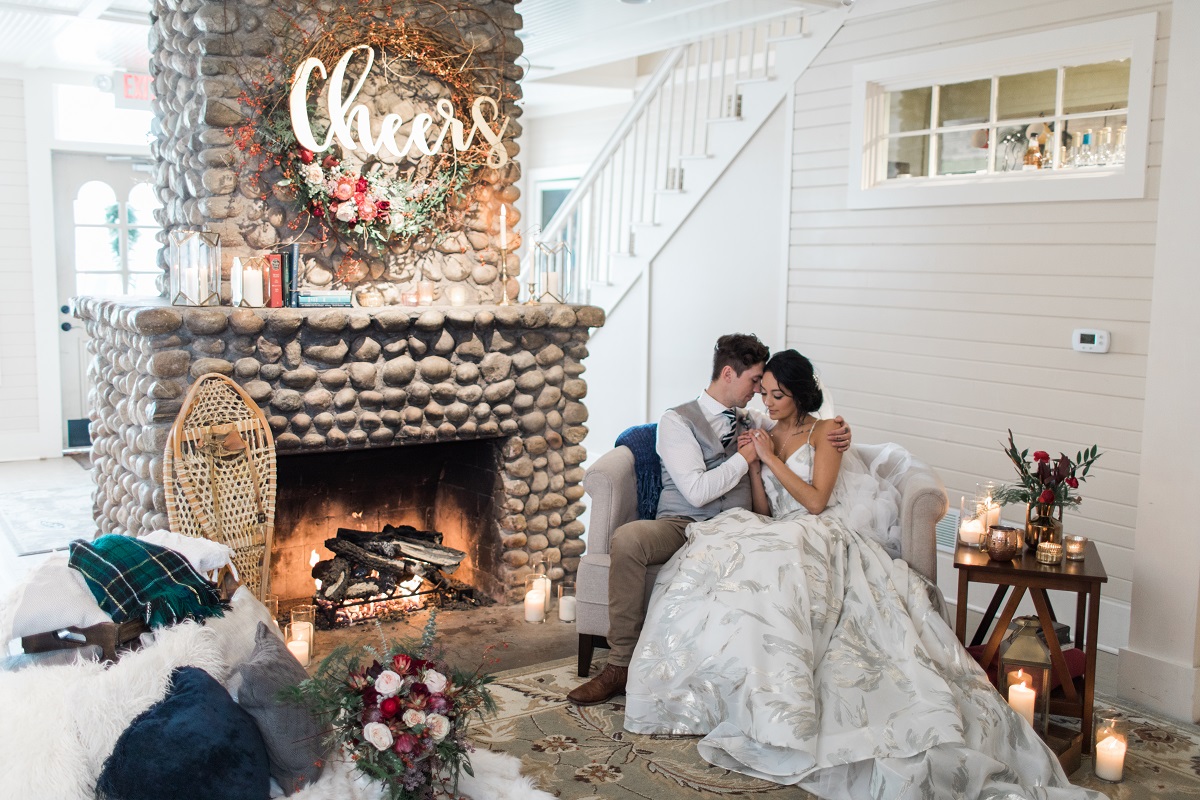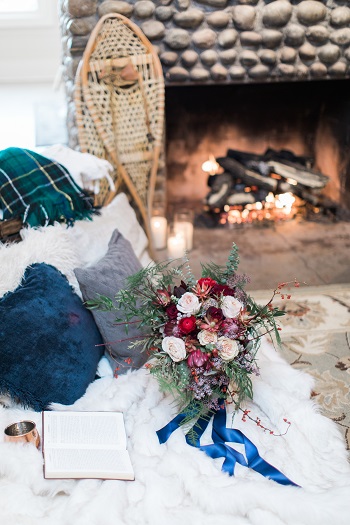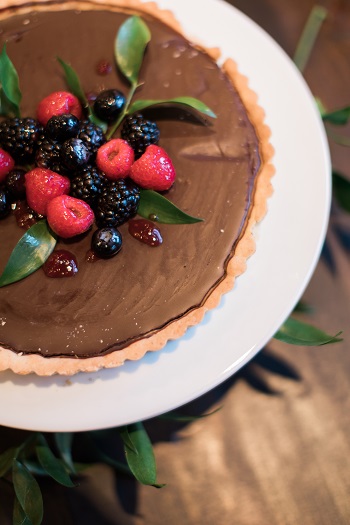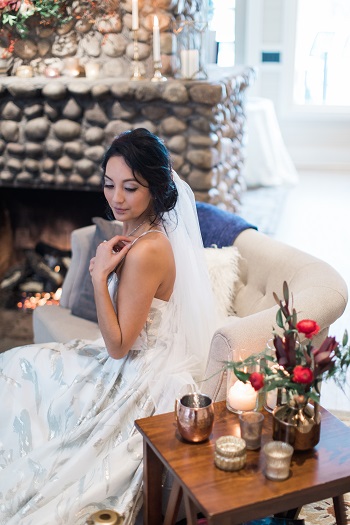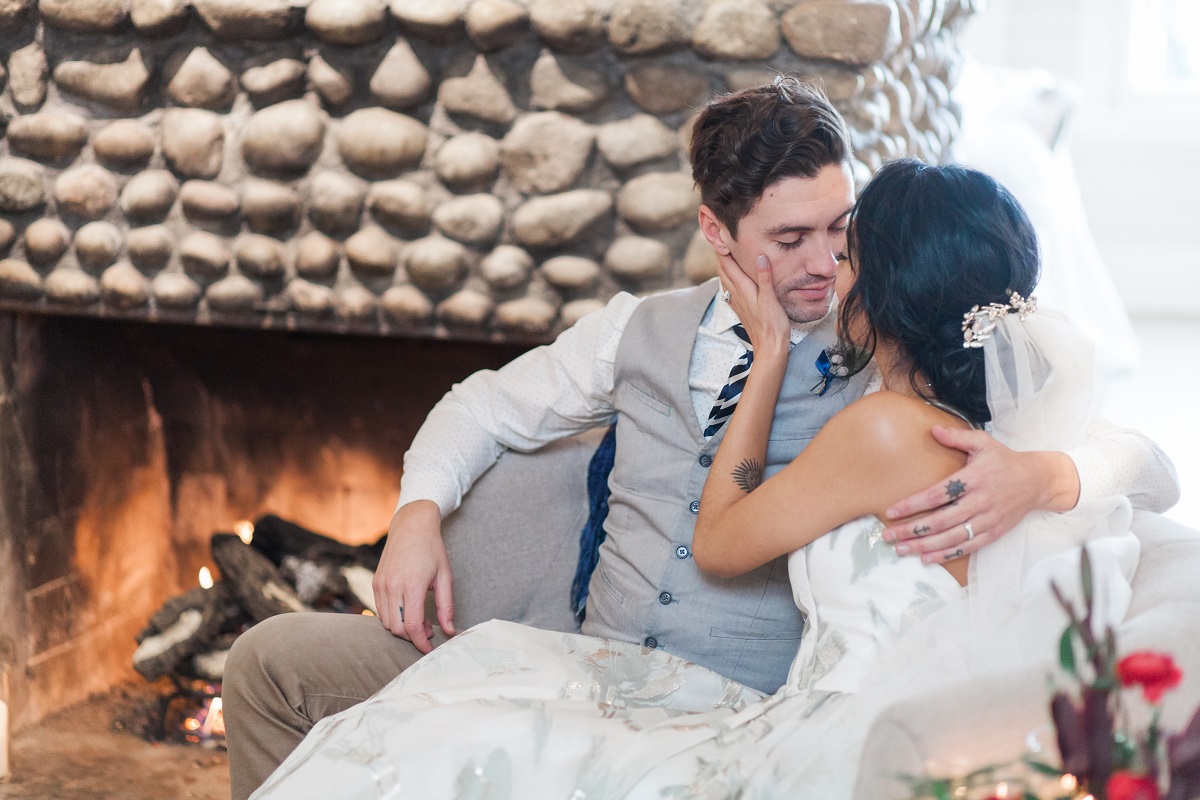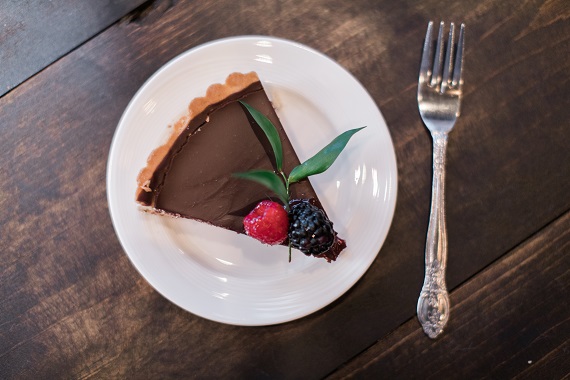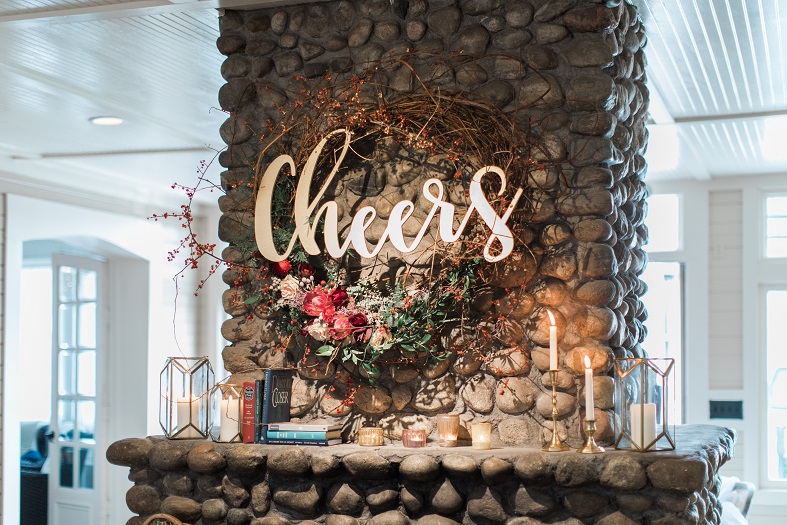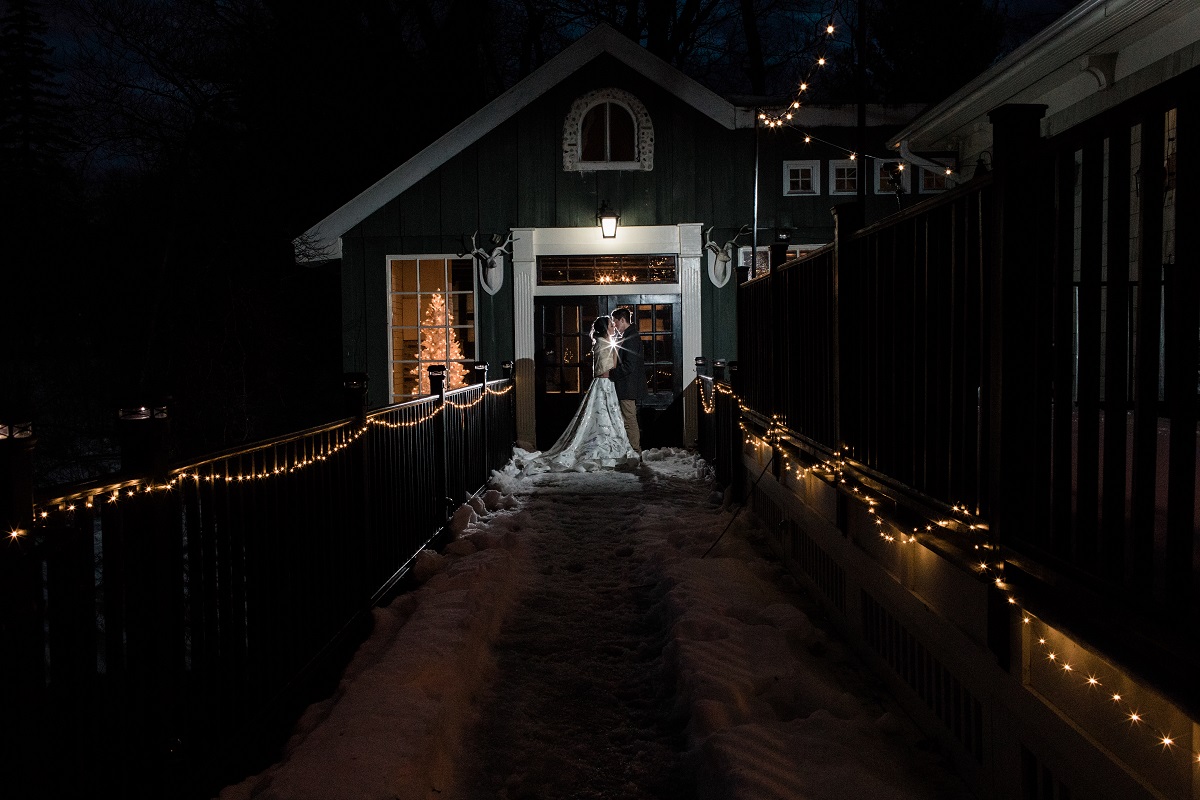 THE CREATIVE TEAM
Photography:  Wren Photography | Venue:  Willowbrook Mill | Videography:  LMVisuals | Flowers & Decor:  307 Events | Catering:  Grandview Catering | Macarons & Chocolate Ganache Torte:  That French Place | Invitation suite, menus, lettering on macarons:  Holly Thomas Design | Dress & necklace:  One Oak Bride | Hair & Makeup:  M.O. Hair & Beauty | Fur wraps:  Gigi & LaClede | Rings:  Miner's North | Coordination & Styling Collaboration:  Juniper & Lace Events
AND THEN WE DID A DREAM WEDDING GIVEAWAY…
(follow along with the winner announcement and planning highlights HERE)