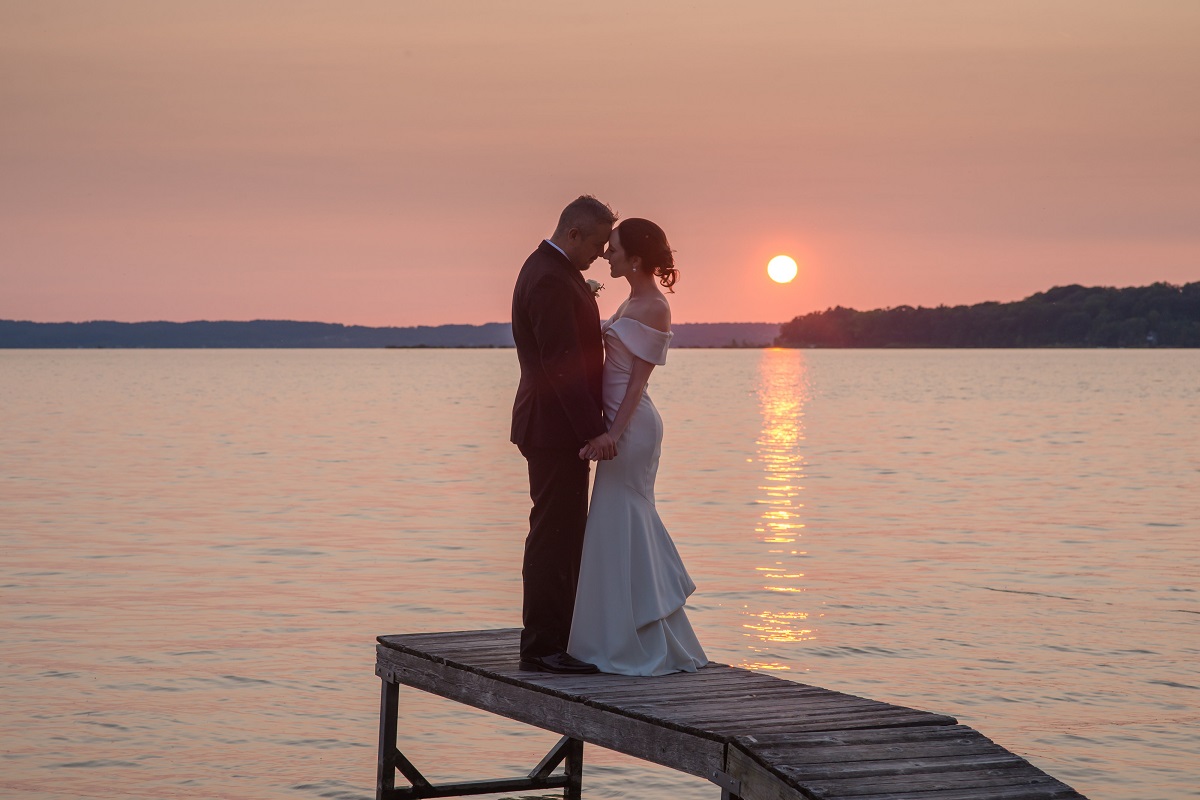 TESSA & BARISH | PENINSULA ROOM, OLD MISSION PENINSULA | ODEN & JANELLE PHOTOGRAPHY
People find love and express love in un-numbered ways.  One of my favorite things about being a wedding planner is the front row seat I have to witness to the stories and chemistry of love.  It's refreshing and profound to behold.
Tessa and Barish's story makes me smile every time I see the shiny copper of a Moscow Mule mug.  You'll see why when you read their playful version of the encounter below.  And their way of expressing love to each other, that unabashed, "I'm completely into you" tender-hearted affection that flows into their conversations with each other and about each other, is remarkable and inspiring.  You'll see that, too, when you read the sweet things they wrote about each other for their wedding website and have graciously let us share on this feature.
I could really stop there and you would have the summary of what made Tessa & Barish's wedding beautiful.  Their love did.  But we actually had a LOT of fun on their one visit from New York before the wedding, tasting food and wine at the Peninsula Room (SO good!) and discussing how we could create a fusion of northern Michigan's natural beauty and New York's elegant style and beloved part of their story.  We emailed each other often with ideas and proposals (and totally had email withdrawal after the wedding).  I measured gold frames and texted photos to Tessa so she could shrink the New Yorker magazine covers to a perfect size for table names.  She shipped me the city map of New York that we used as their seating chart and I framed it immediately so we could see if it was all we envisioned (it was).  I held my breath a little until the family kiddush cup (for the ceremony) and glass candlesticks from Tessa's grandparents' wedding cake table arrived in one piece to be placed around her wedding cake and baklava.  We marveled together over the exquisite detail in the Turkish lace from Barish's parents that we used to span the chuppah that Tessa's father built.  The delicate cut paper ketubah (Jewish marriage license), the little linen bags of local chocolate-covered cherries and Barish's favorite Turkish candy bars at each place setting, personalized in the deep plum color of the napkins atop each gold charger, the sailboat floating by as the two exchanged vows, the fireside lounge with s'mores…that rehearsal dinner of traditional Turkish fare (from Nada's) under market lights strung between the trees at mom's cottage on Mission Peninsula…seriously, it's a weekend I love to remember and wish we could relive every year.
But, the most beautiful part was Tessa & Barish's love, so enjoy their day thru the lens of Oden & Janelle Photography (who are amazing) and be inspired by their story as expressed thru the eyes of each other.  It's all beautiful and I'm so honored to have been part of it.  And honored to still call these two friends which is sufficient reason to still send a quick email once in a while.  Just for fun.
Our vendor team on this one did a stellar job—be sure to check out full credits at the bottom to see who made the magic happen.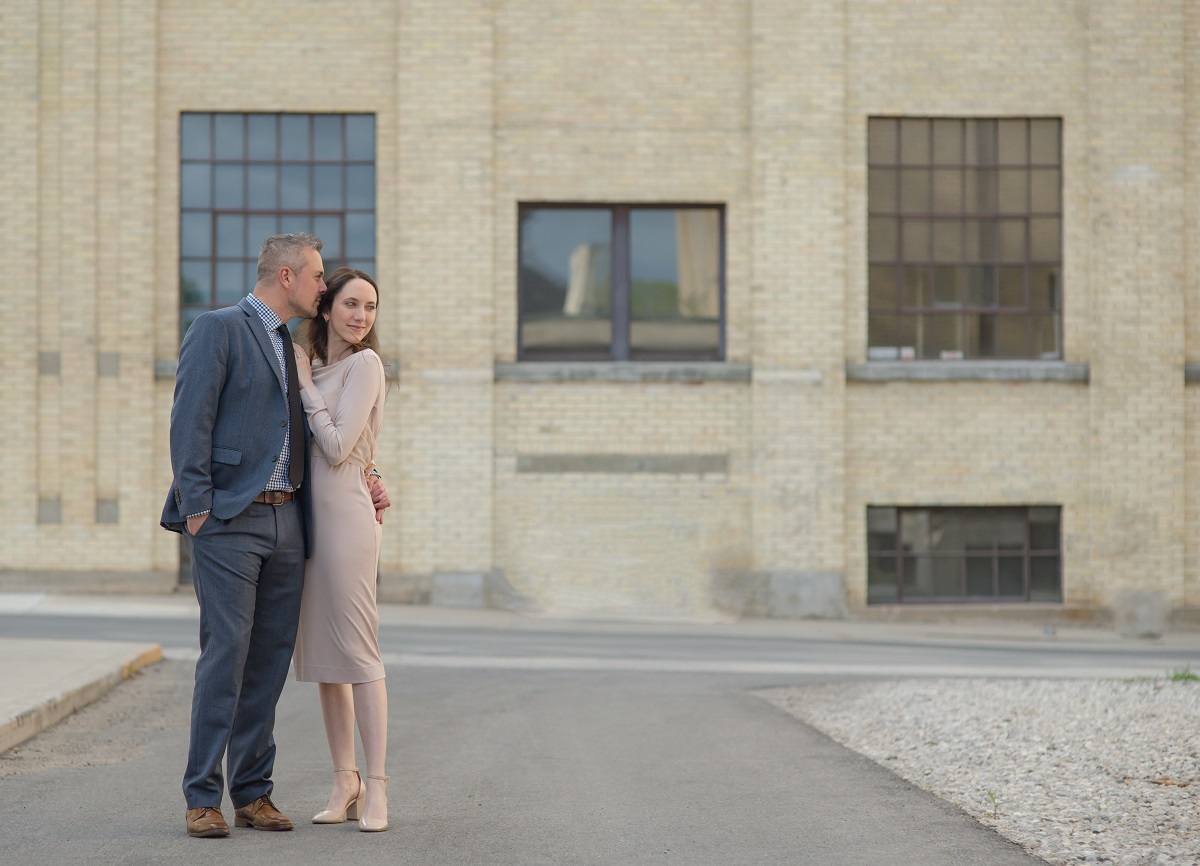 The Night We Met | as told by Tessa & Barish
Tessa:  I decided to join a couple girlfriends for one more drink after our Friday Happy Hour and we found ourselves catching up at "Ward III."  The night was winding down and we were enjoying good company and some laughs.
Barish:  Man, did I look good.  I was suited up.  I'd just finished a deposition and felt like a celebratory drink.  When I walked into the bar, heads turned.  I swear the record skipped a beat.
Tessa:  The girls and I decided to imbibe with an old classic, the Moscow Mule.  Little did I know, this copper mug had more in store for me than the candied ginger and lime it promised.
Barish:  Then I saw her.  It was as if I'd heard a siren call.  I didn't know how, but I had to meet her.  As each step drew me closer, I came to a sudden realization.  I had no idea what I would say.
Tessa:  Some guy in a suit interrupted us. Without notice, I found myself answering questions about my choice of cocktail.  What was I drinking?  What did it taste like?  What was in it?  And last but not least, could he try it?
Barish:  Man was I smooth.  She loved it.
Tessa:  I didn't know what to do.  I wanted to get rid this guy – I suggested he go to the bar and order one.
Barish:  Score!  It was working.  She wanted me to have a drink with her!
Tessa:  Finally!  I was rid of him!  My friend told me that I handled it really well.
Barish:  Moscow Mule.  Of course I know a Moscow Mule I thought to myself.  I straddled up to the bar and chortled, "OneShMoscowMule, please.  Shaknks" … Copper mug in hand, I sauntered back into her life.
Tessa:  He was back.  How did he find us?  I could have sworn we had moved from our original spot.  I suppose I should ask how he likes his drink.
Barish:  Yada.  Yada.  Yada.  And now we're getting married!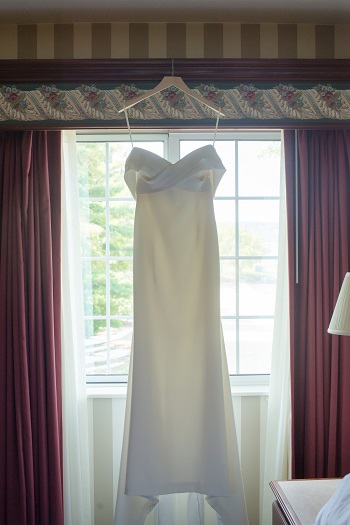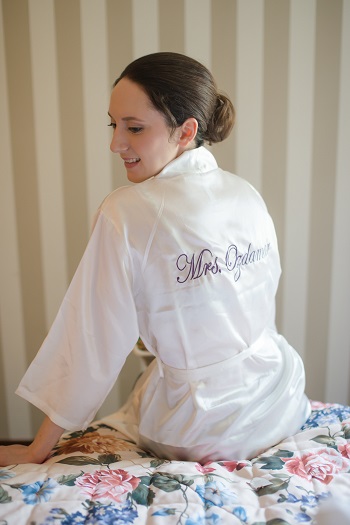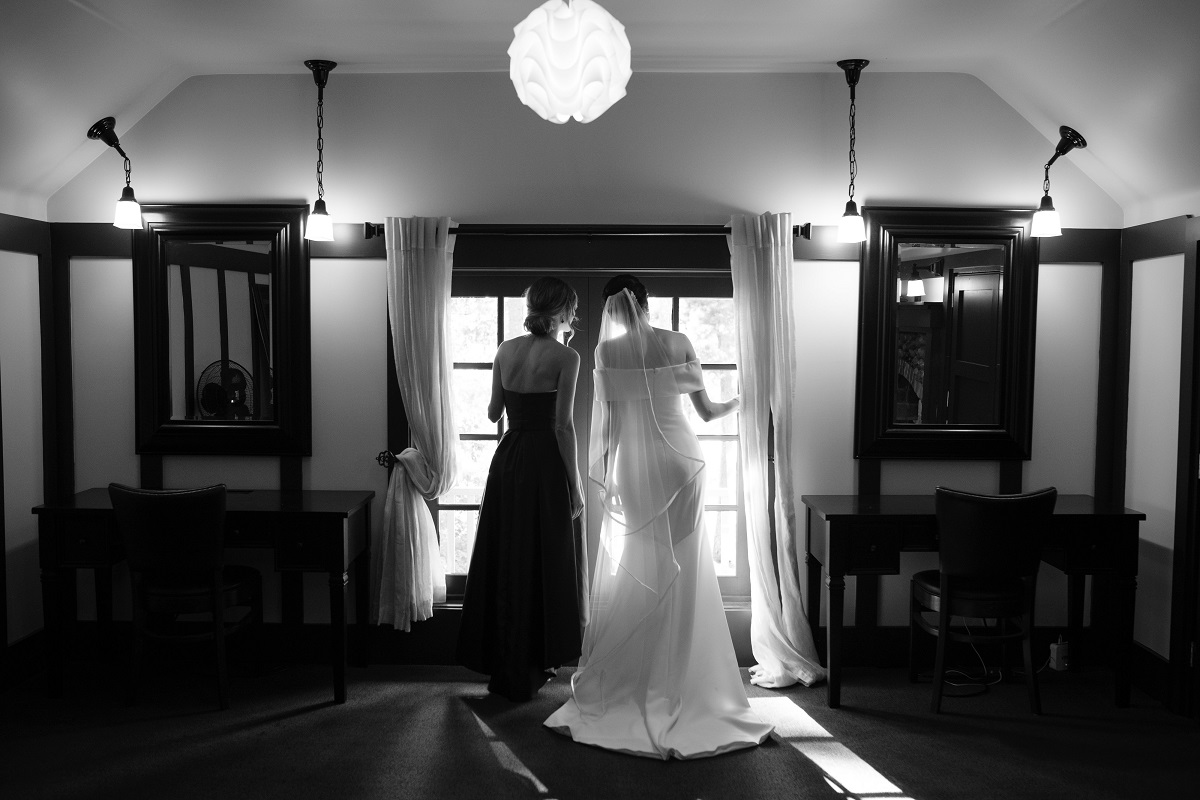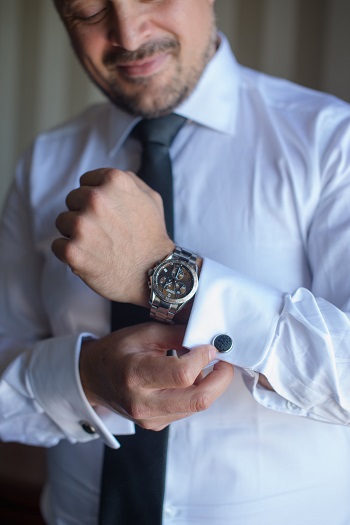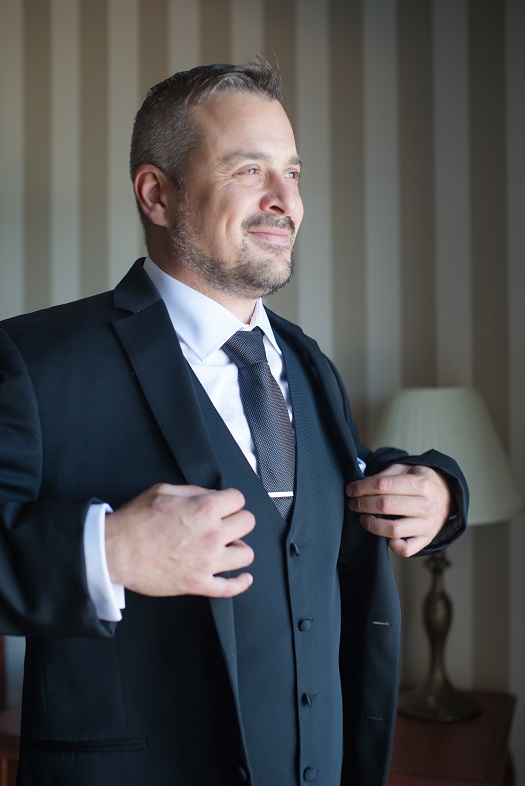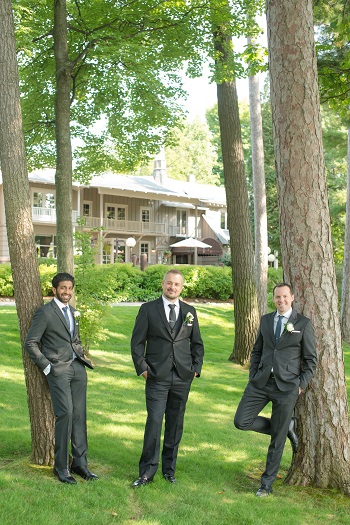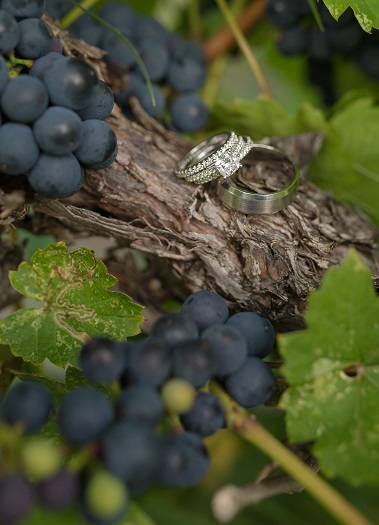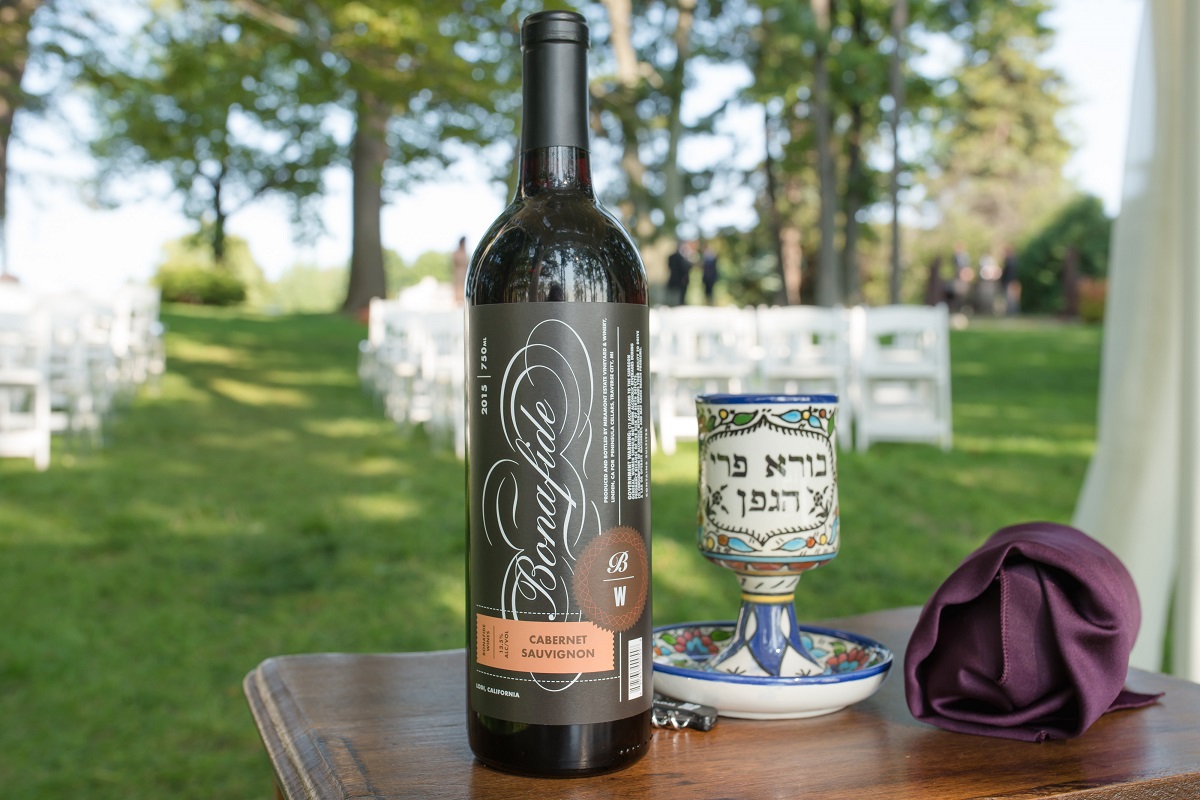 Barish | thru the eyes of Tessa
It wasn't just our mutual affinity for Moscow Mules that brought us together.  From the moment we met, Barish and I have always been on the same page.  We often joke that we share a brain as we regularly finish each other's thoughts.
Loving Barish has always been easy.  He is patient, understanding, and generous.  He's the first person I want to share my successes with, and only person I need by my side to approach any challenge.
Barish appreciates the little things in life.  Nothing makes him happier than bumbling around the city together on weekends, or quiet nights in on the couch.  His enthusiasm in everything he does is infectious and I can honestly say he's made me happier than I ever thought possible.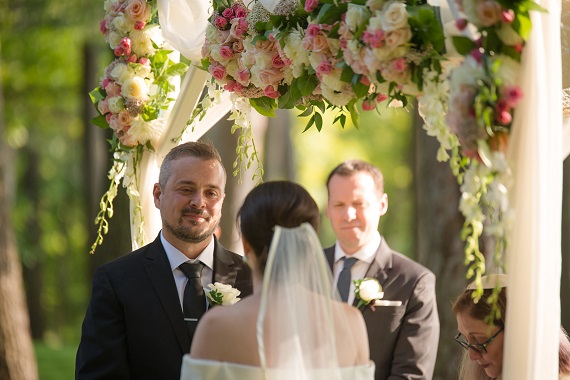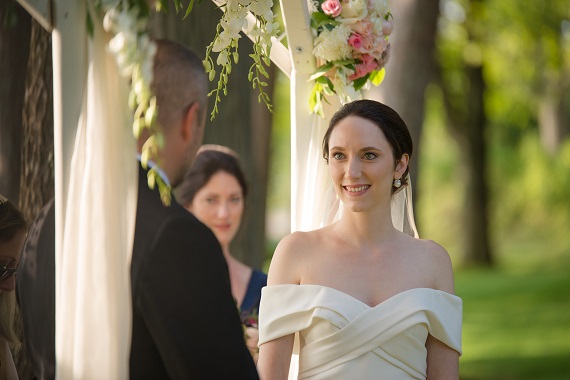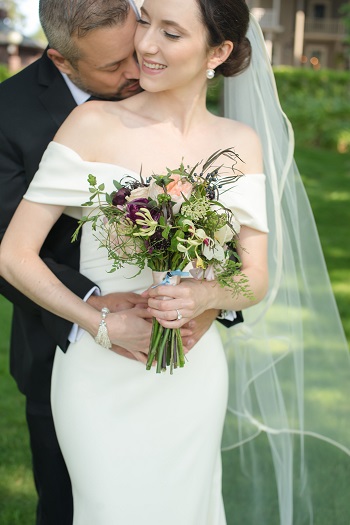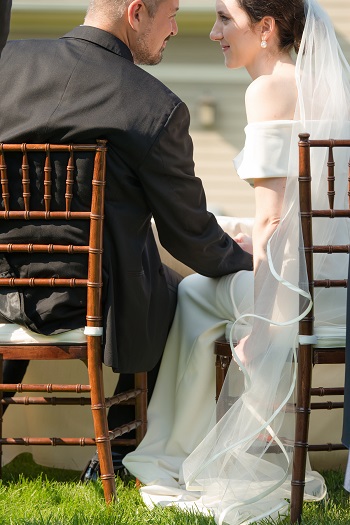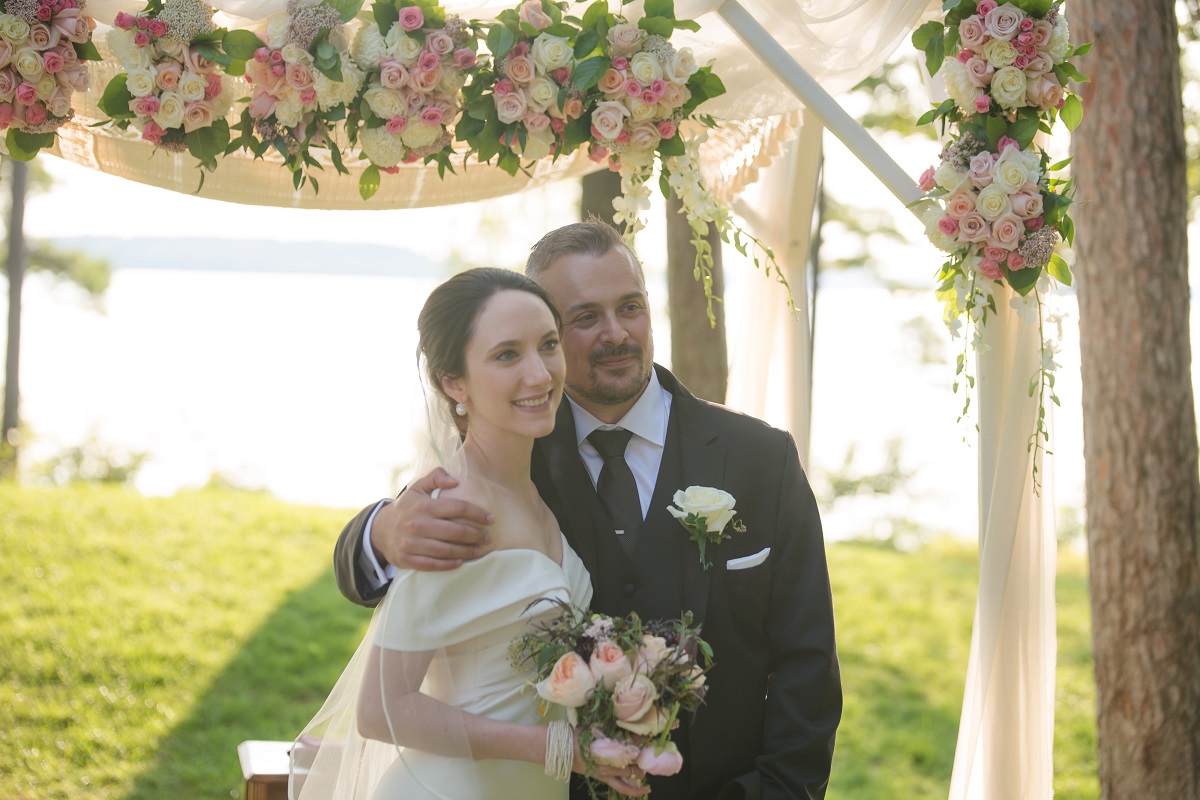 Tessa | thru the eyes of Barish
Tessa is, in every respect, the light of my life.  My love for her is boundless.  It extends beyond my dreams and my hopes.  It pierces through my deepest fears and bathes me in the warmest, most blissful embrace. Though putting my love into words is an exercise in artless blunder, I will try.
Many of you already have the good fortune of sharing a lifetime with Tessa.  To you, she is a thoughtful daughter, a loving sister, a selfless cousin and granddaughter.  To her friends, she is graceful serenity come to life.  Always inspired to extend her hand, she exudes a quiet assuredness that everything is possible, and that all will be well.
Yet Tessa is all of this, and more.  She is a guiding light.  A beacon in times of hardship and joy.  Her generosity of spirit captures and enthralls me.  I want to create more because of her.  I want to explore more because of her.  For her, for us, and for the future that we are building for one another.
The day I met Tessa is the moment my world changed forever.  We have, together, set forth on a wonderful journey to explore everything life has to offer.  Whether that be dinner for two, or carousing with friends, we share it all.  Even when apart, it takes no effort to bring to mind her joyful eyes.  Her gentle smile.  Her soft touch.
Tessa, you are my everything.  I can only hope that I bring to you all that I find in your love.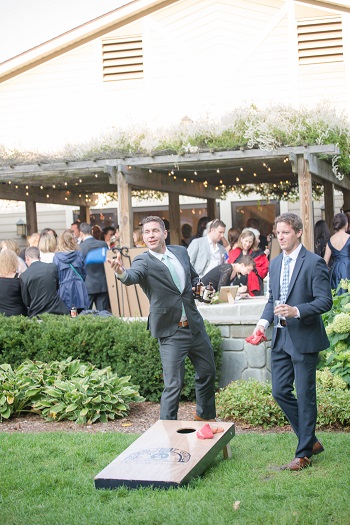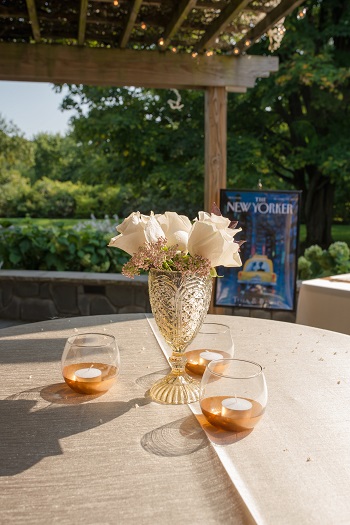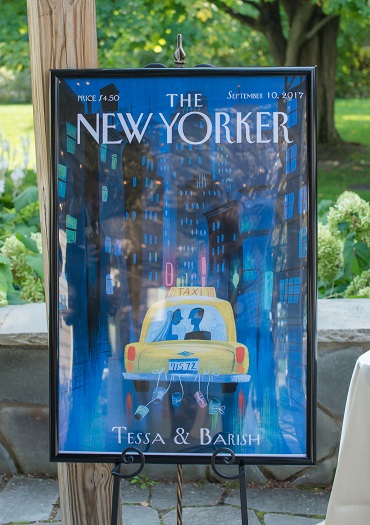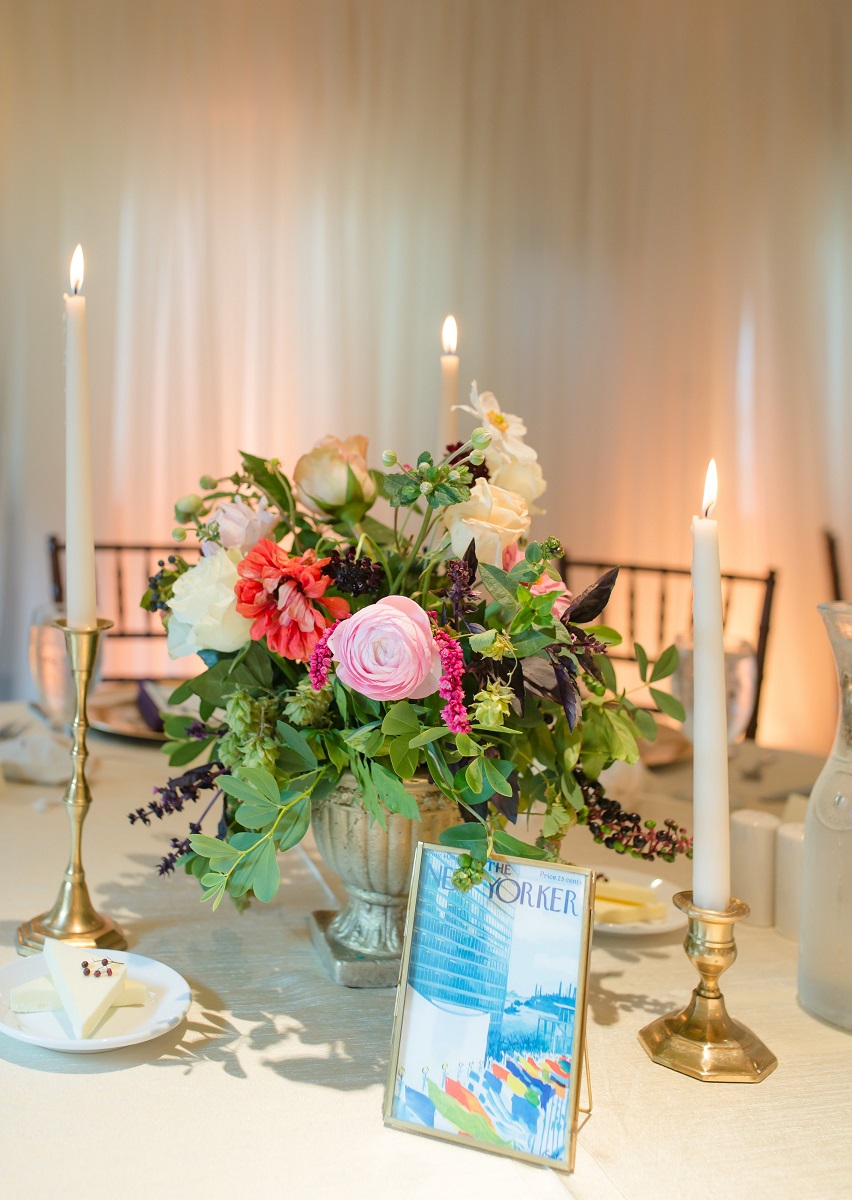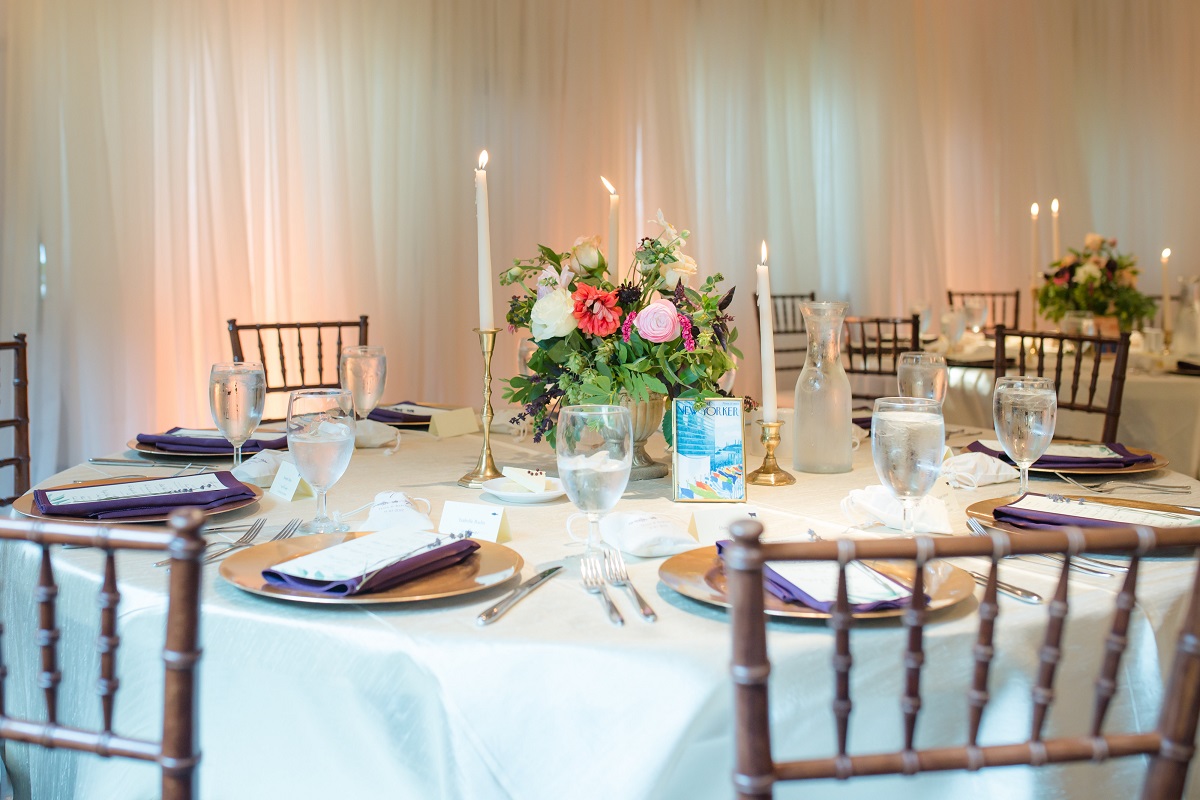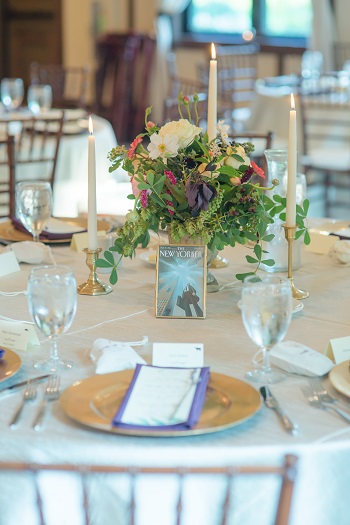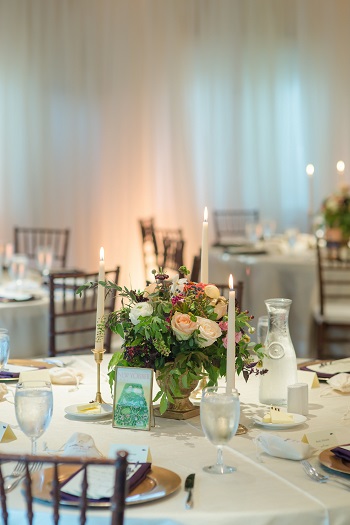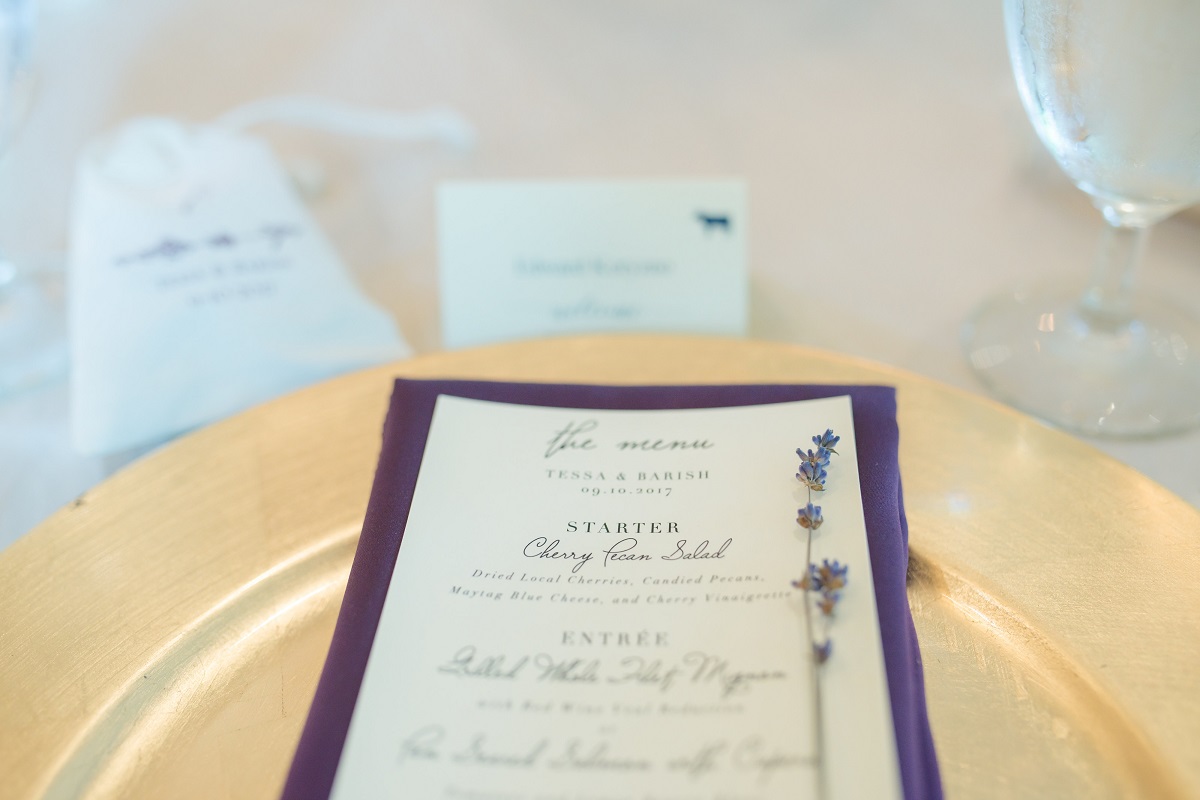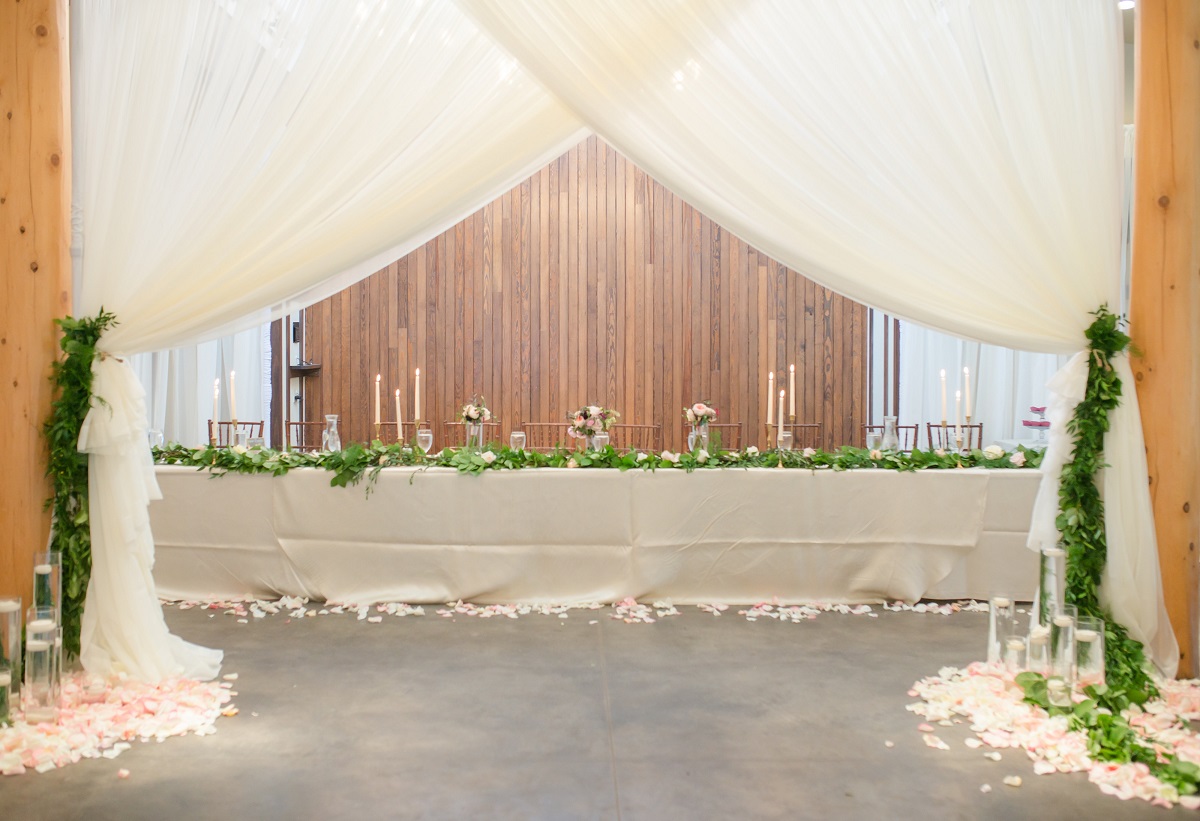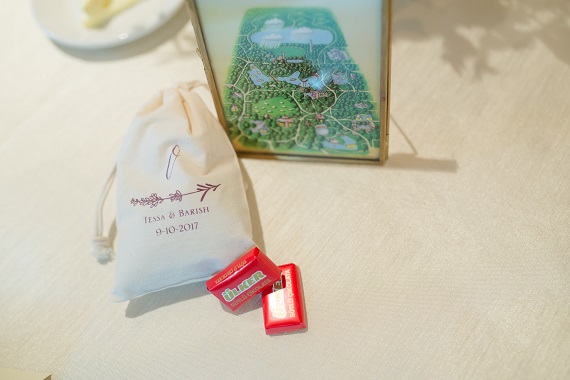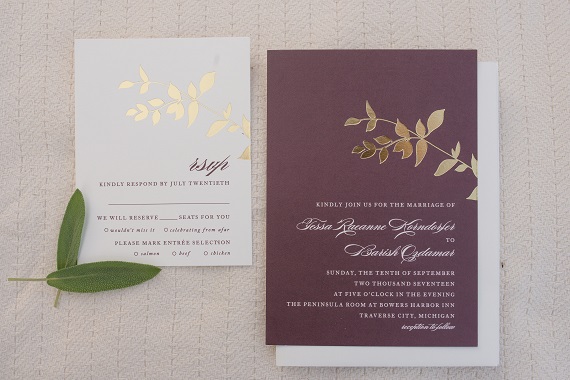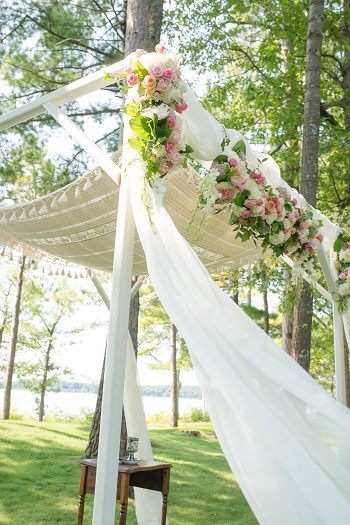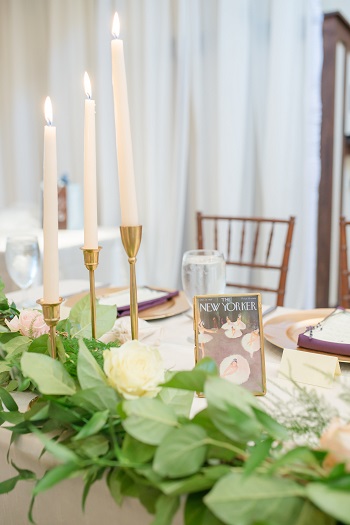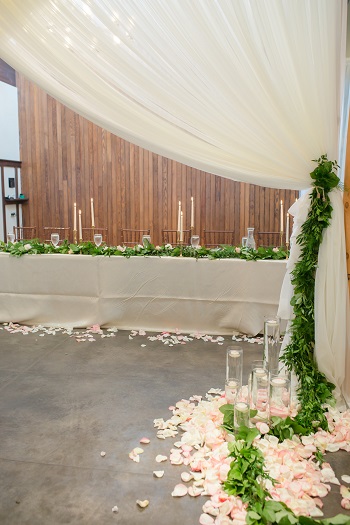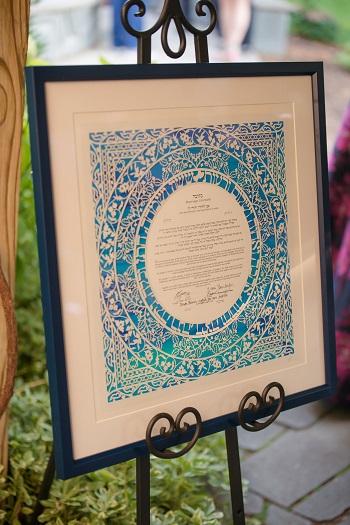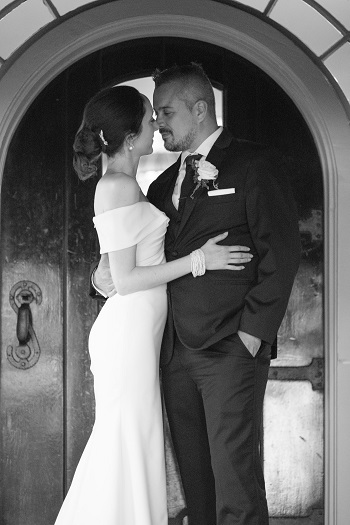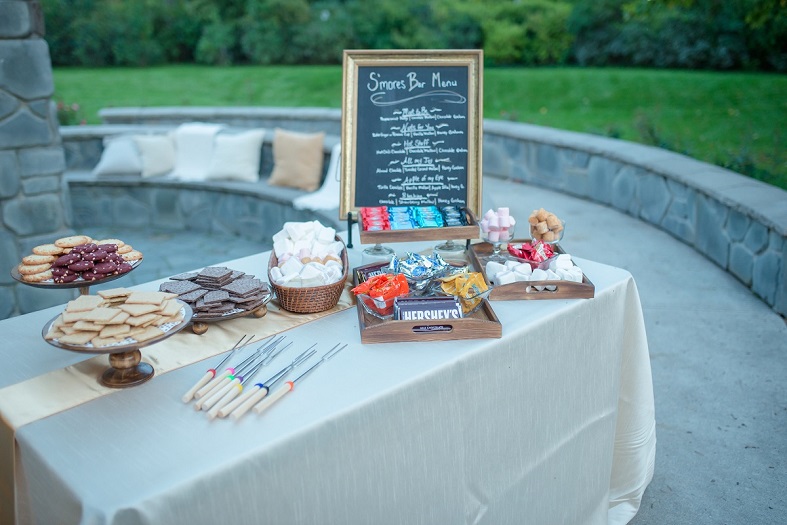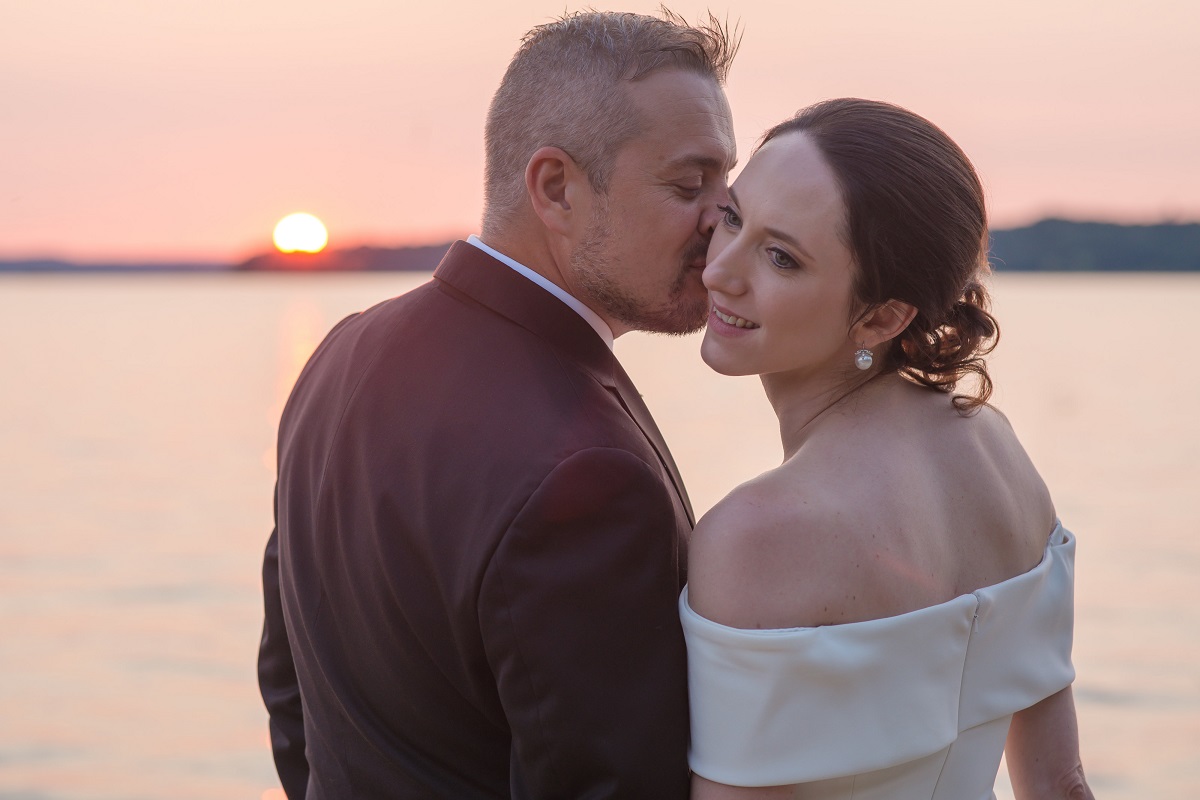 The Creative Team
Coordination & Design Collaboration:  Juniper & Lace Events | Photography:  Oden & Janelle Photography | Venue & Catering:  Peninsula Room | Cake:  Top Tier Cakery | Baklava:  Nada's | Hair & Makeup:  Onsite Bridal | Band:  Brena | Floral Design:  Hoopers Farm Gardens | Drape, uplights, & chair pads:  Sensational Events | Decor Rentals:  307 Events | Linens:  Special Occasions | Officiant:  Rabbi Chava | Extra table rentals:  Monstrey MacDonald | Bridesmaid breakfast:  The Purple Beet | Transportation:  Blue Lakes by the Bay | Chuppah:  Bride's father