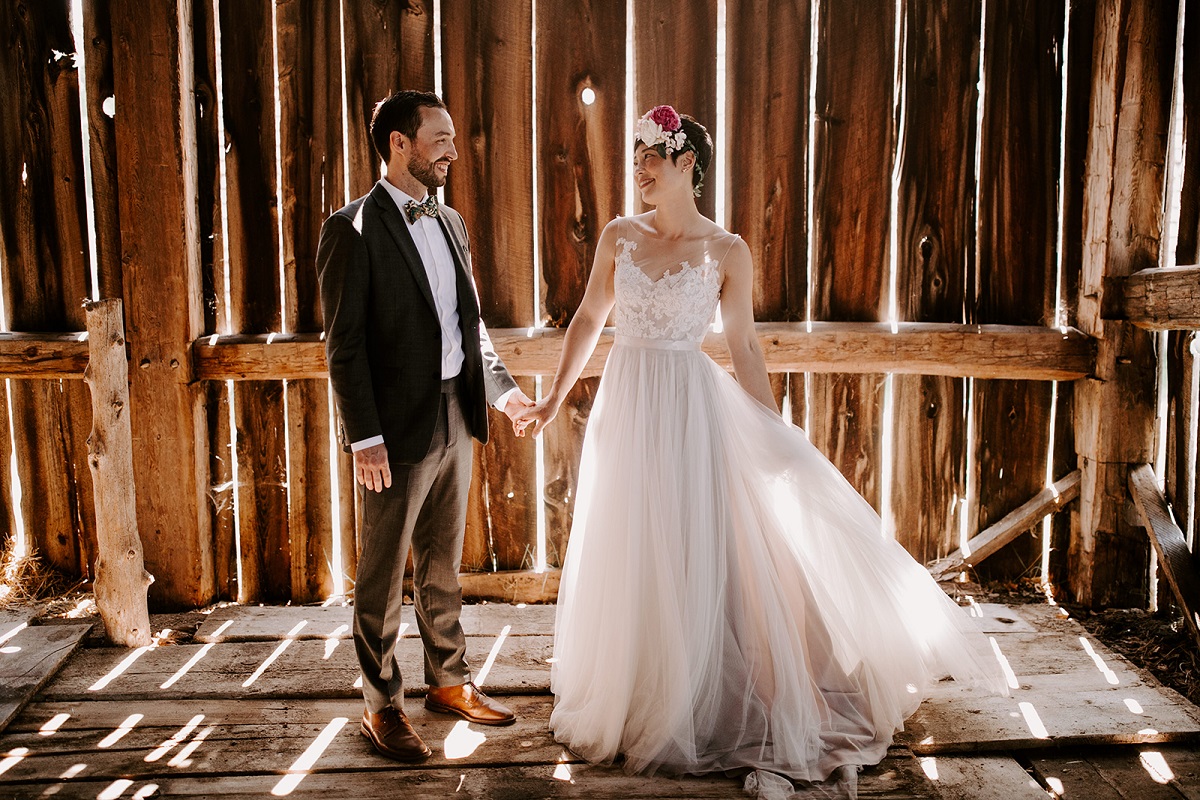 JESS + DONNY | Leelanau Farmhouse Wedding | Tana Helene Photography
I remember wrapping up that first call with Jess and Donny and thinking about Christmas because the whole chat felt like such a gift.  They talked about their new farmhouse property in Lake Leelanau with a barn that guests could wander into during cocktail hour to listen to the band (that Donny's brother plays in), they talked about the sailcloth tent they had rented for the back lawn where a separate band would play the dance party after dinner, they talked about dinner being a collaboration of the groom's other brother who owns a local food truck (Cordwood–amazing food) and a colleague doing farm to table fare really well on the east side AND another colleague who owns the pie scene in my mind, also on the east side and also laden with cookies and tarts (Sister Pie–Salted Maple Pie…I don't even know how to describe the goodness), they talked about the Singaporean tea ceremony that would follow dinner, and they talked about having guests stay up the road at one of our favorite lakeside resorts, Fountain Point.
So, we wrapped up that call and I thought to myself, it would be like Christmas if this couple chose to have us coordinate their weekend.  Not only were they incredibly fun-loving and thoughtful, they had envisioned a wedding that was so personal, full of meaning, and unique, I really wanted to be there to experience it.
I opened an email from them soon after that chat.  It had a photo of their smiling faces and they were holding a sign that read, "Will you be our coordinator?" with boxes to check Yes or No.  Seriously.  When even the coordinator's experience kicks off with that much creativity, the weekend is bound to be incredible, the kind we take mental notes about because in its sweet and profound way, it defines the heart of what we love–the gracious hospitality, the thoughtful details, and the whole-hearted revelry.
The weekend was epic.  Getting photos by Tana Helene Photography in my inbox made me feel like it was Christmas all over again and I'm looking forward to the day when Jess & Donny move their lives from Minnesota to the farmhouse property that now holds some touching memories and a whole wall of chalkboard art (aka guestbook).  I look forward to sipping a local wine with them and reminiscing on that moment just after they were married, that moment when guests had meandered over to the barn and the revving of a motorcycle preceded those old wooden doors sliding open and one of the coolest couples we know rode out on El Sueno to surprised laughter and delighted cheers.
Cheers to you, Jess & Donny.  SO glad I checked the "yes" box on this one!
*Full vendor credits below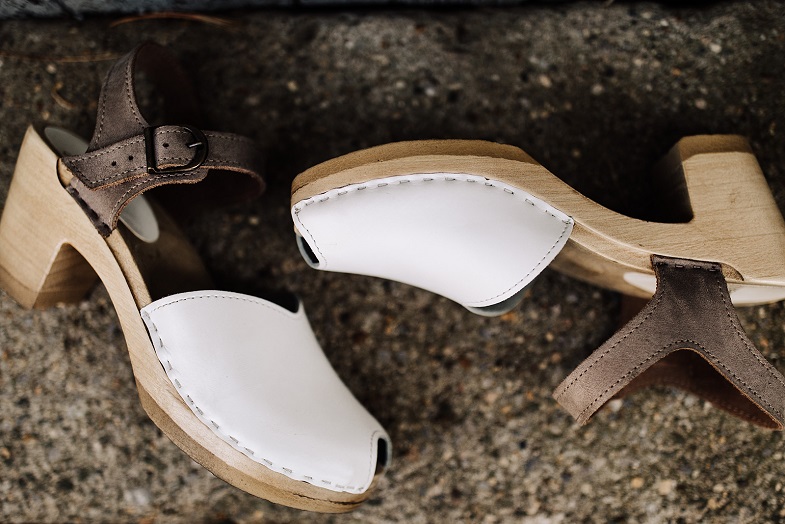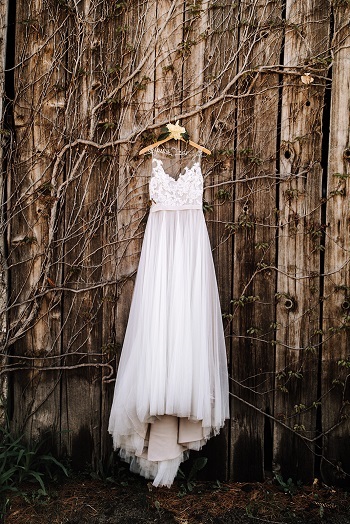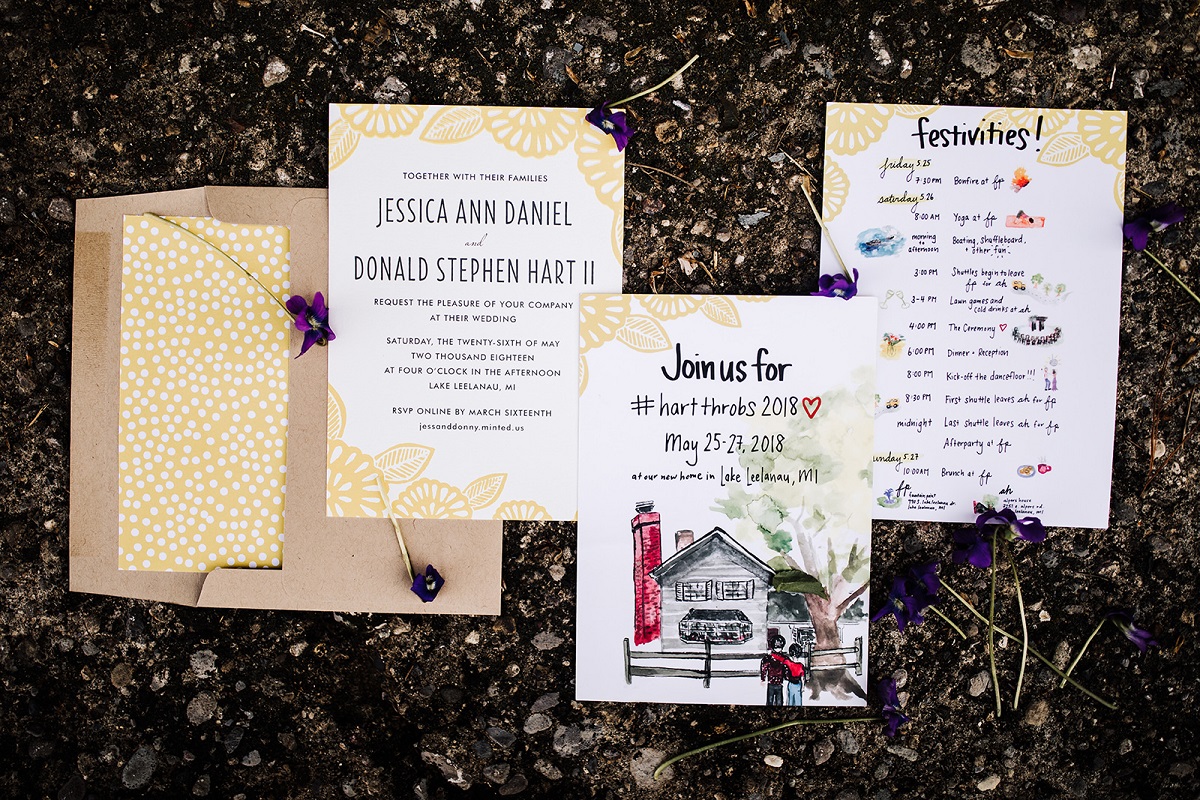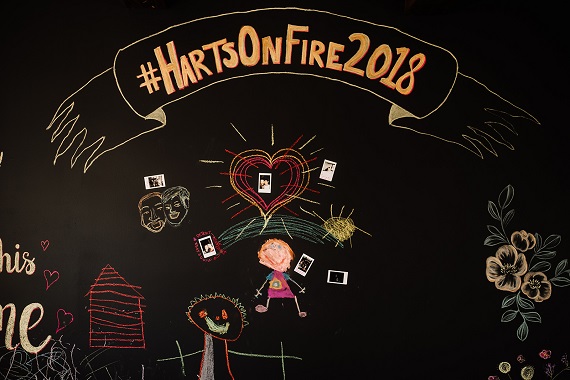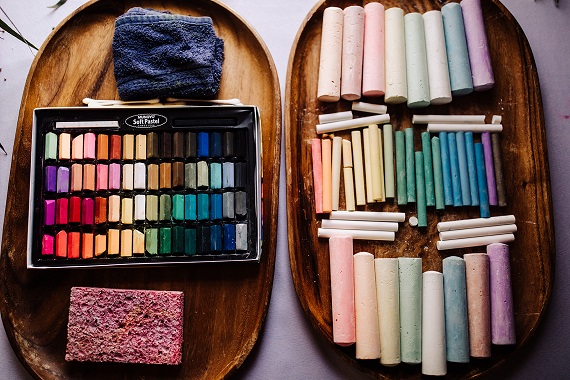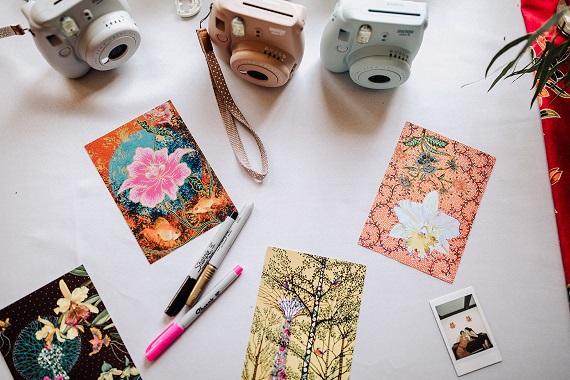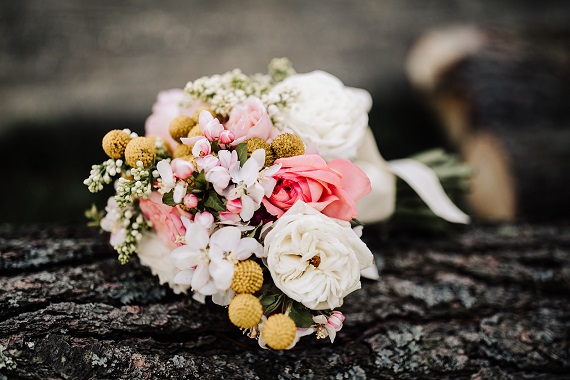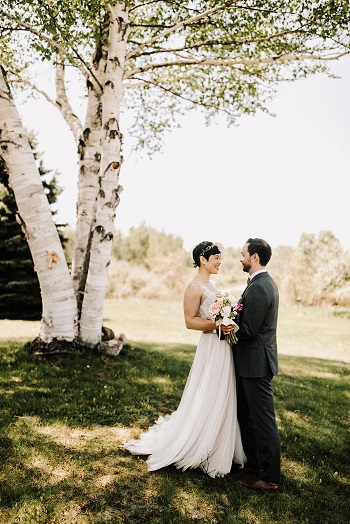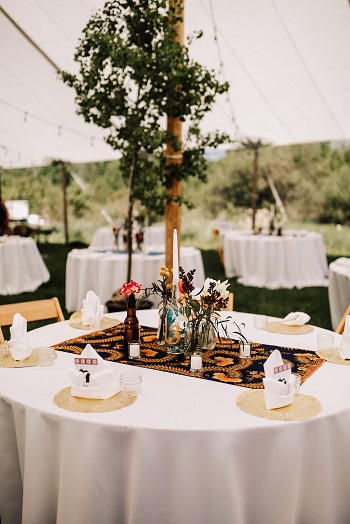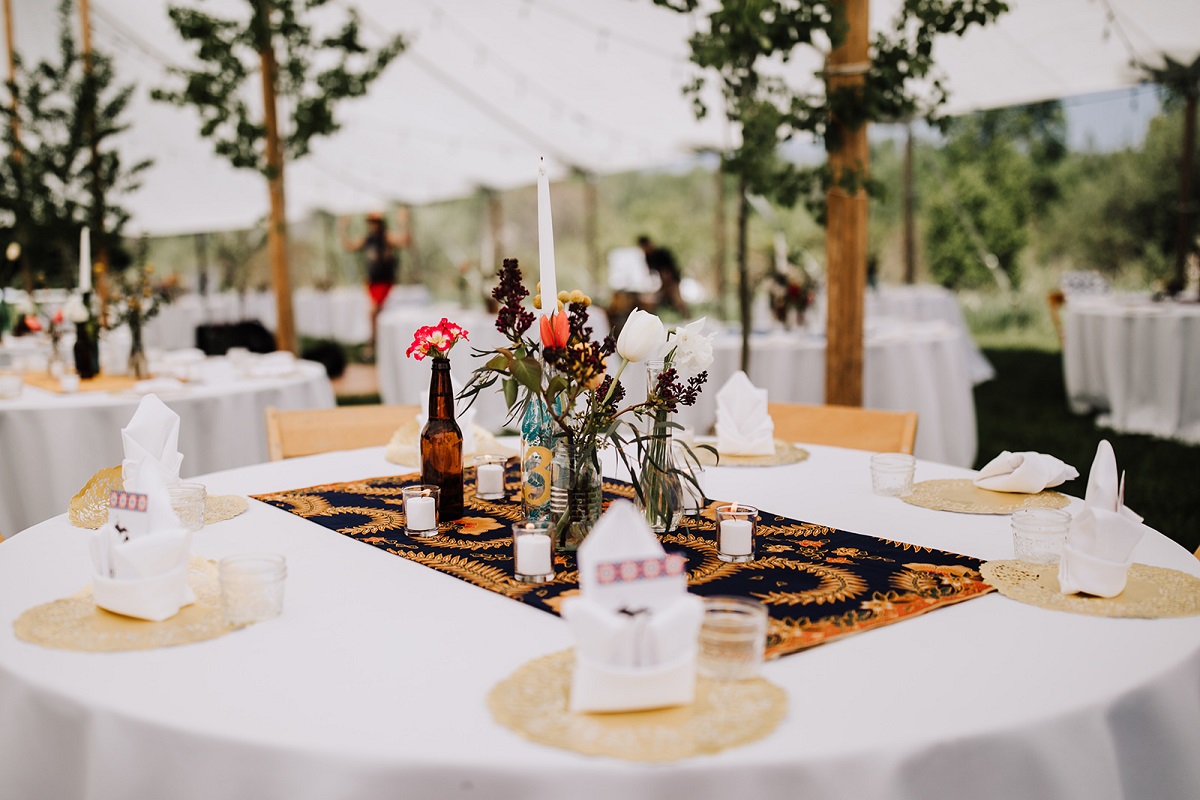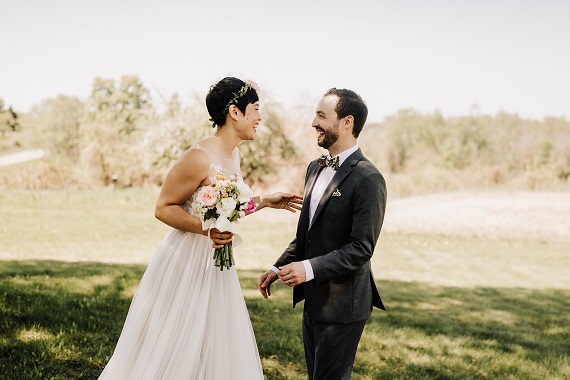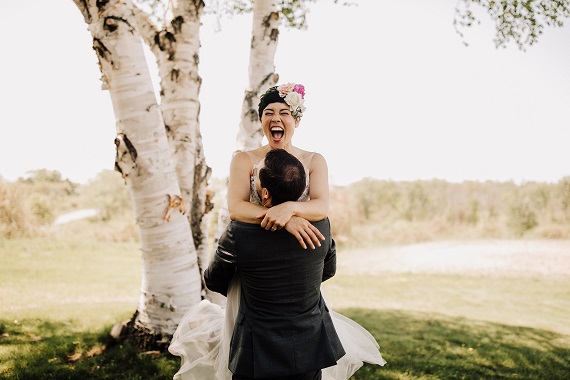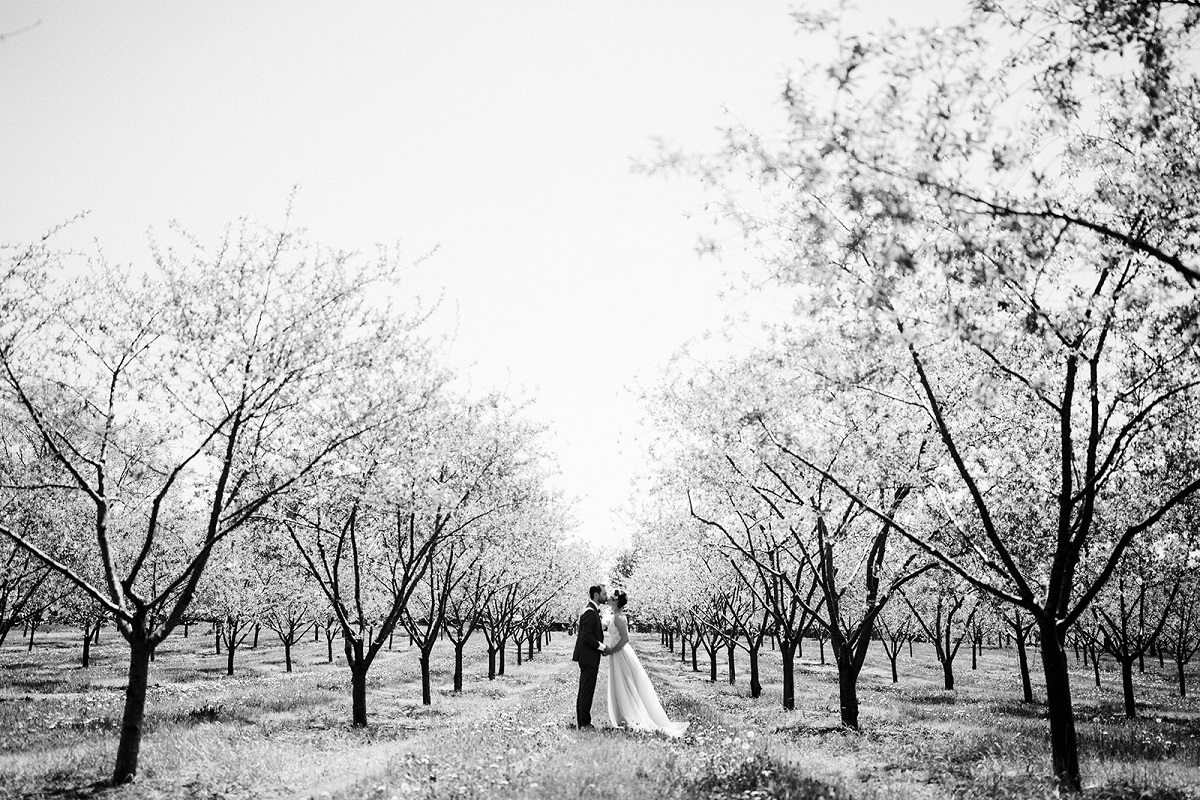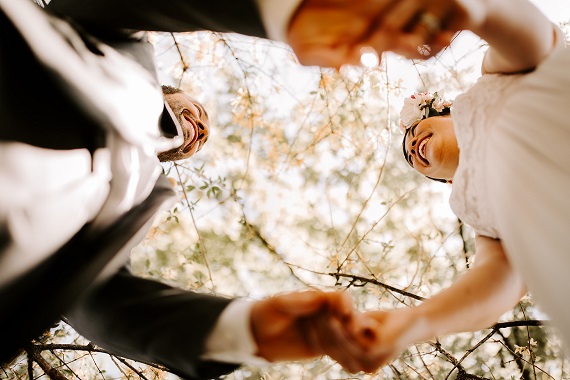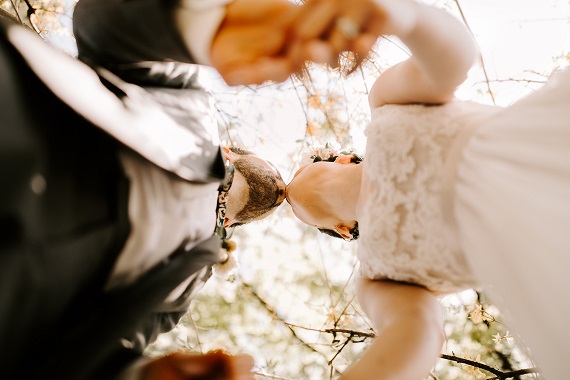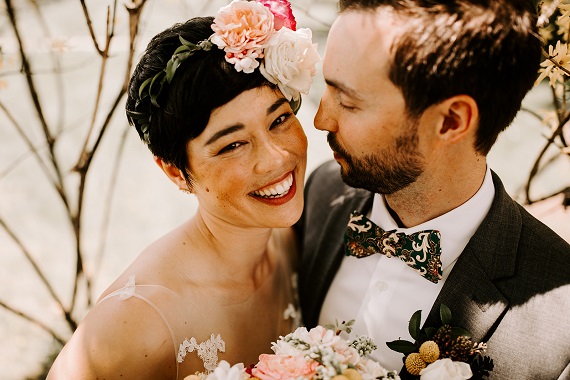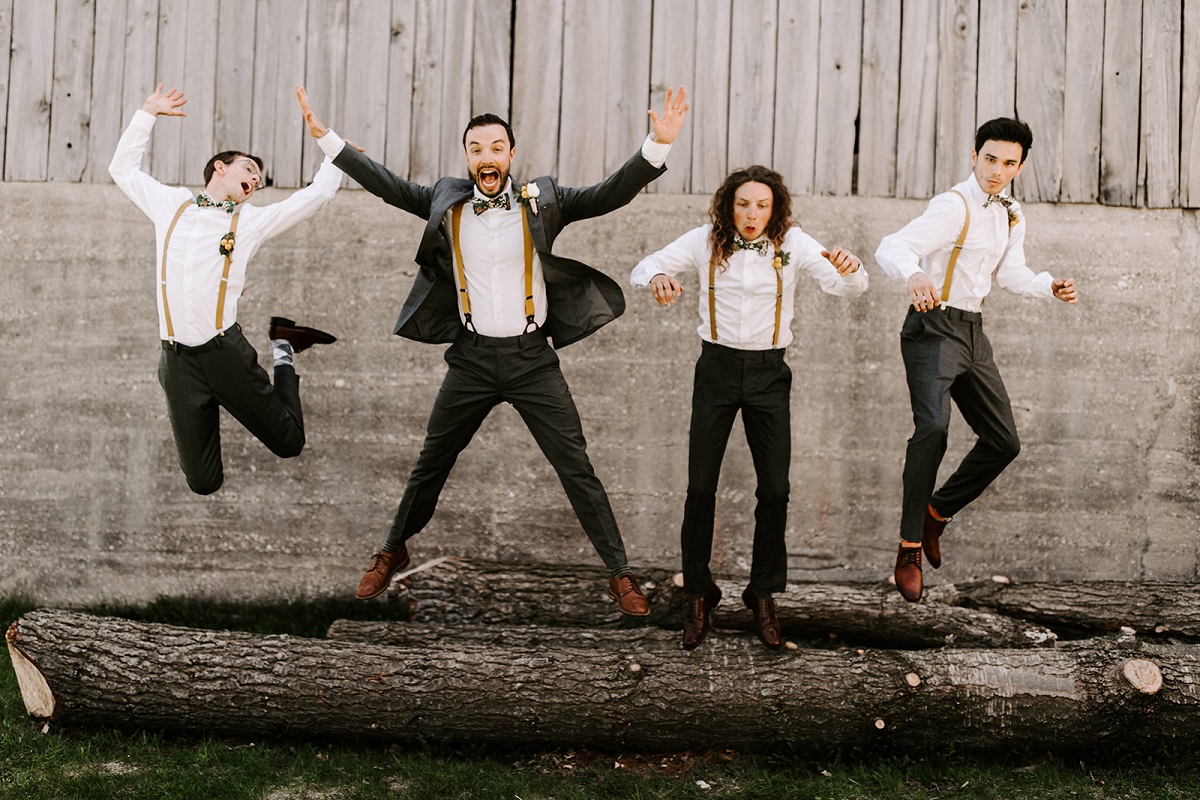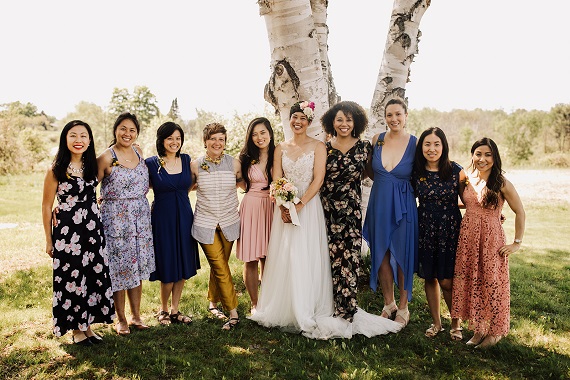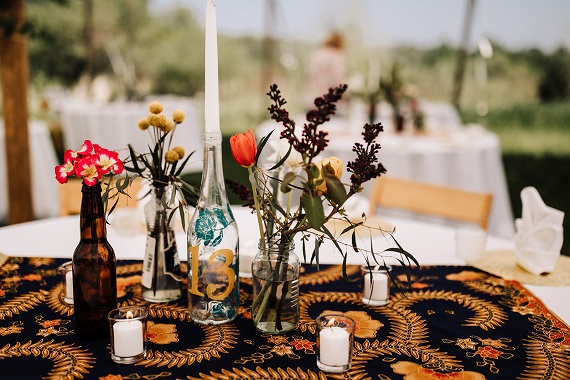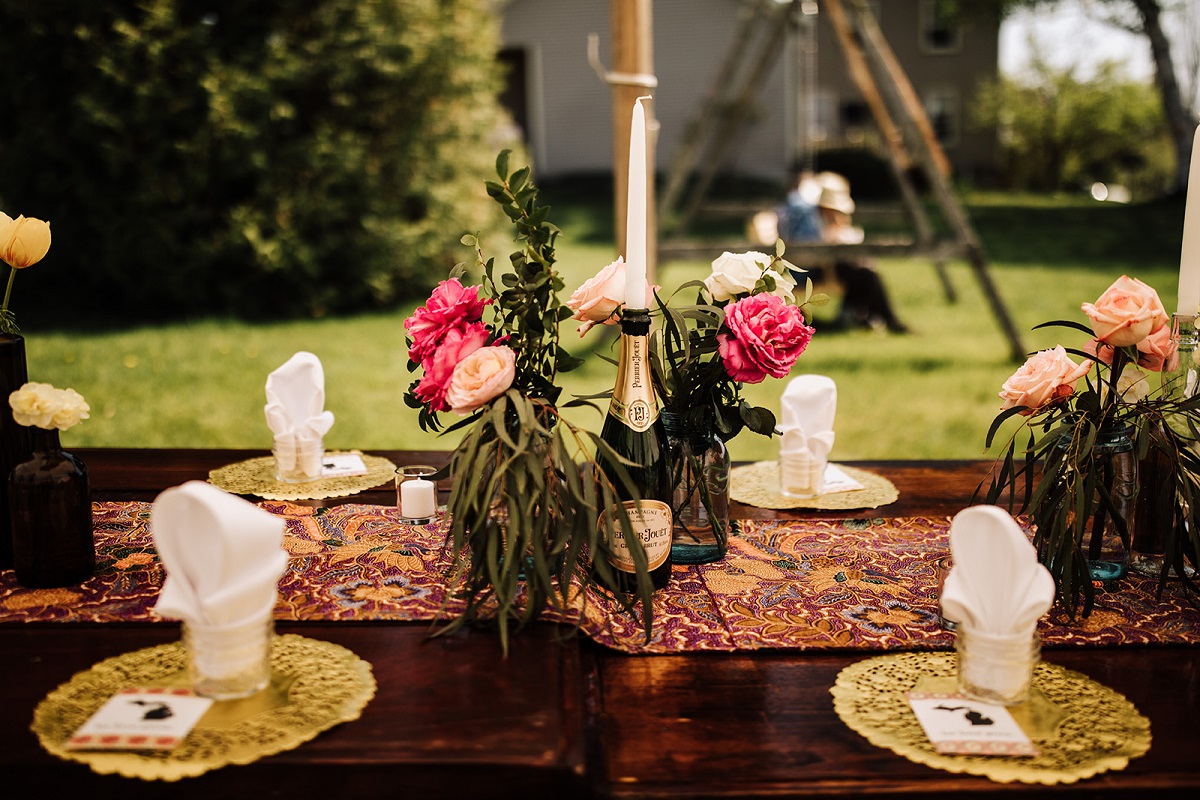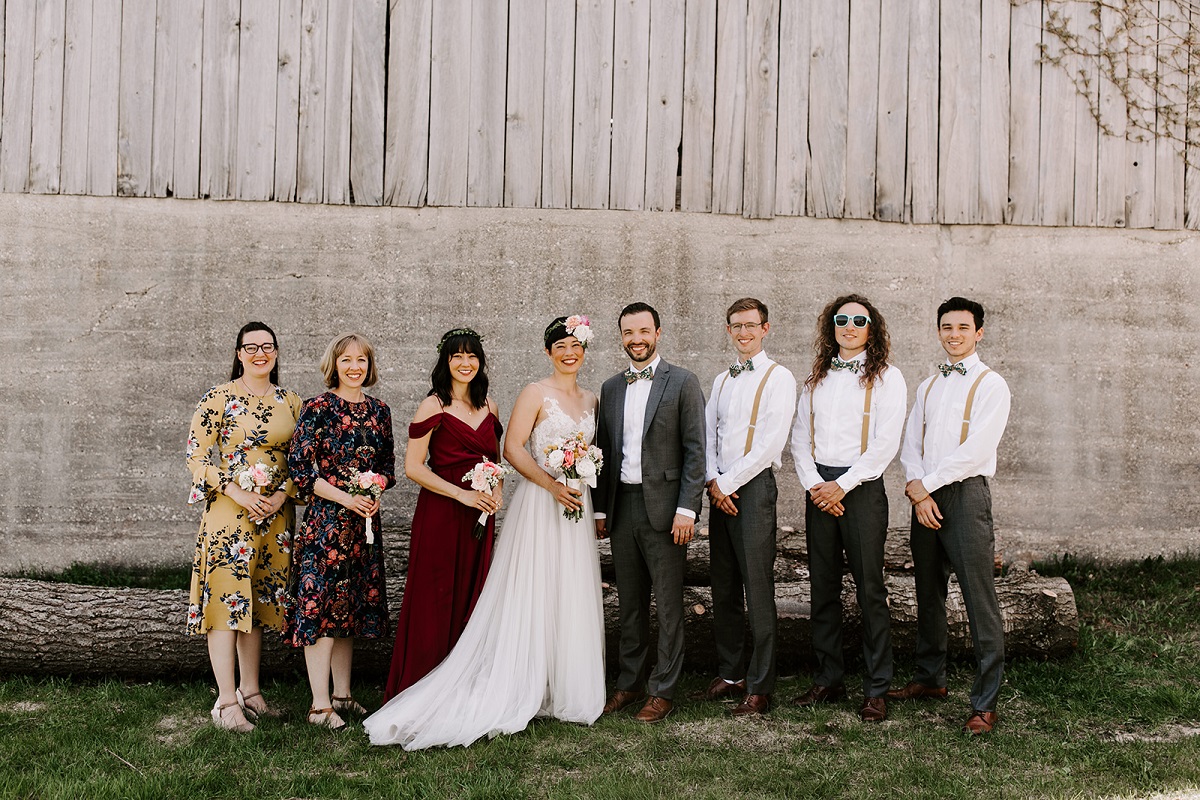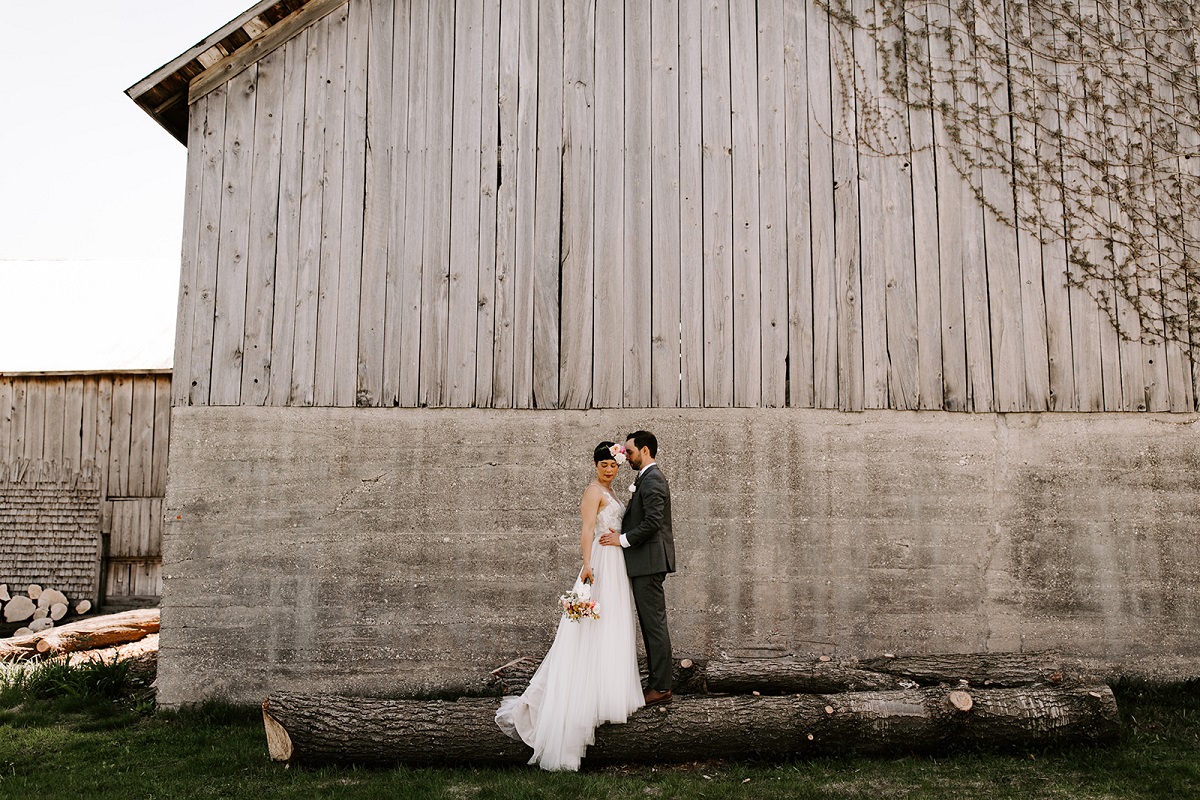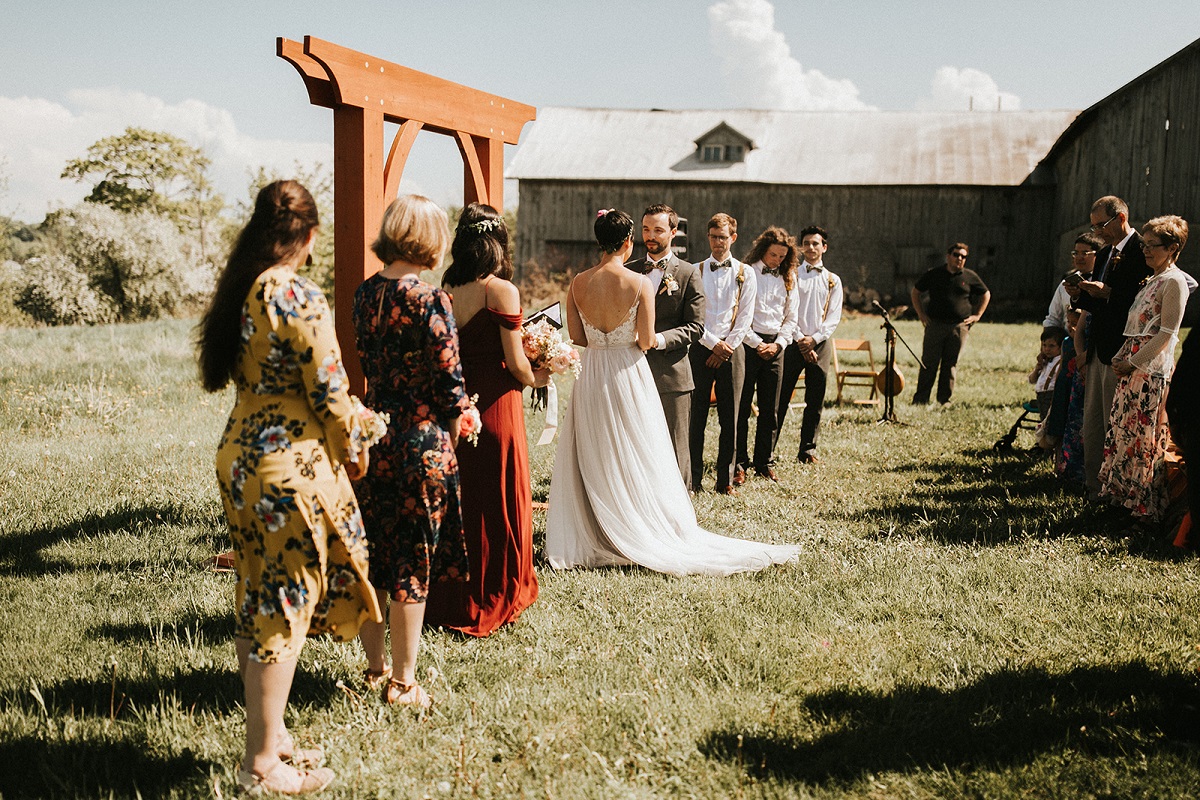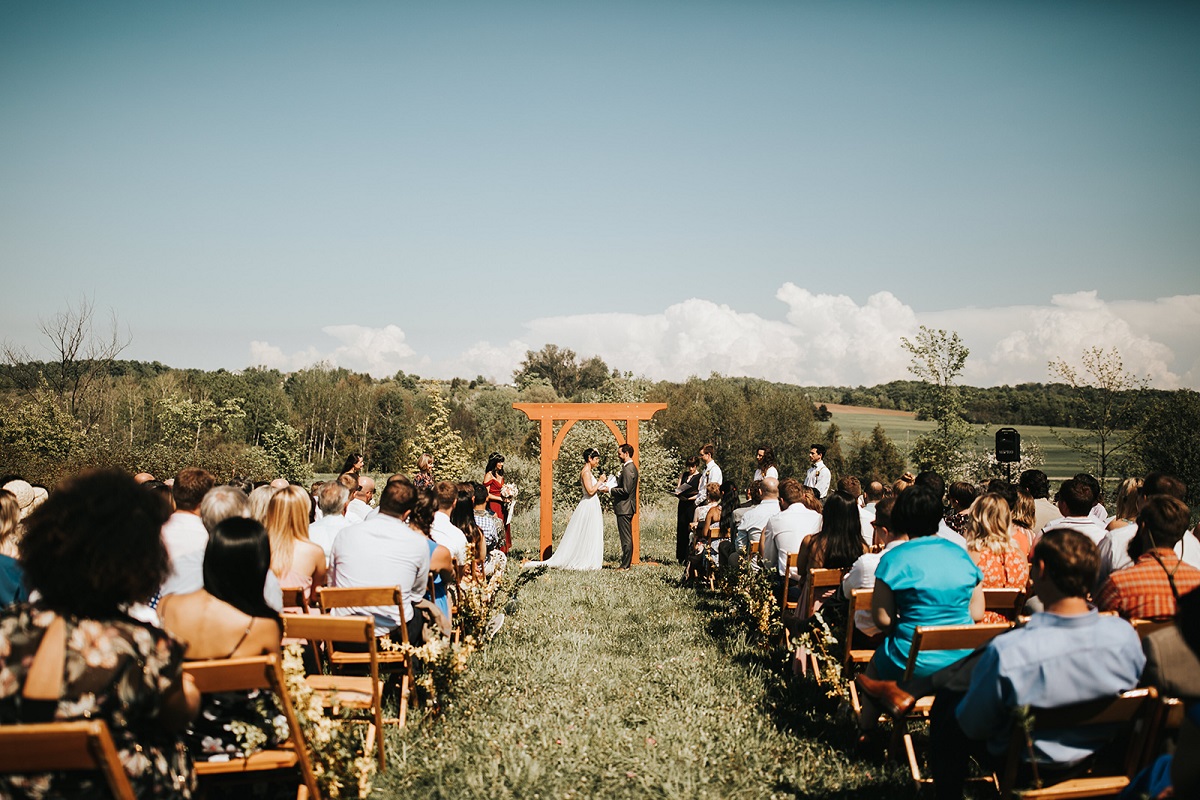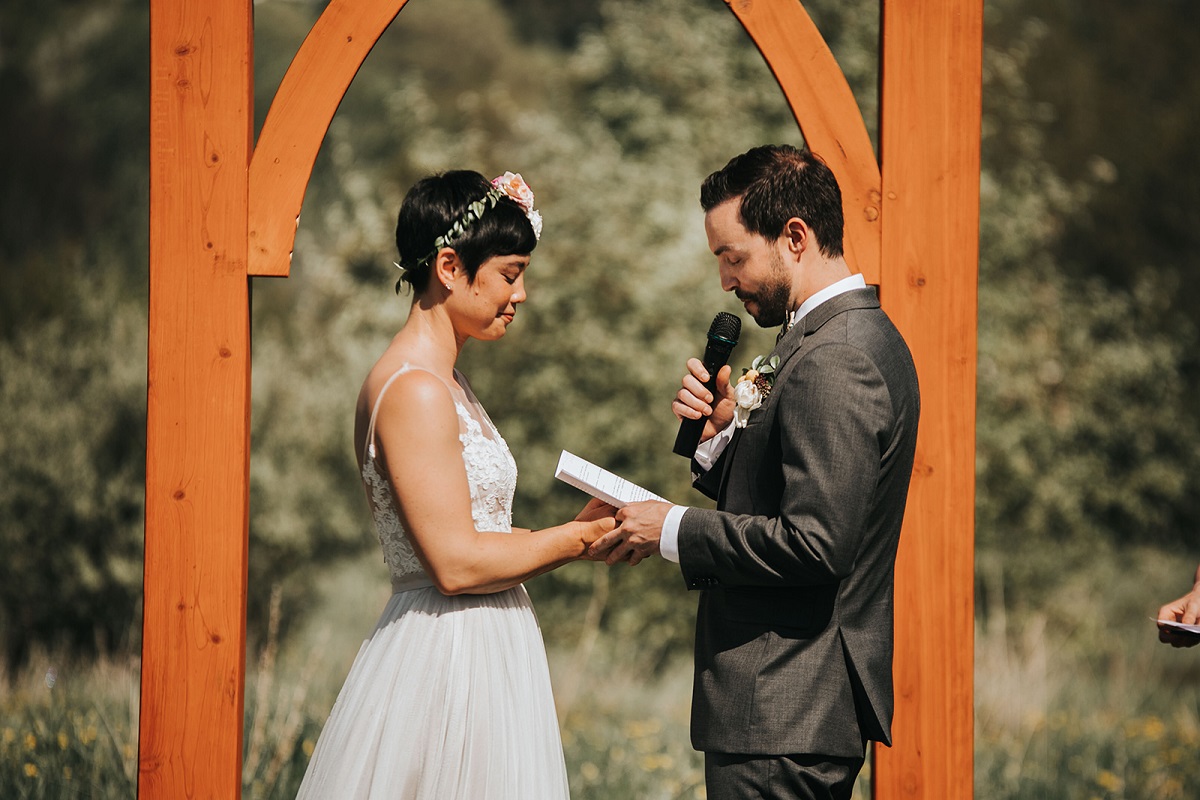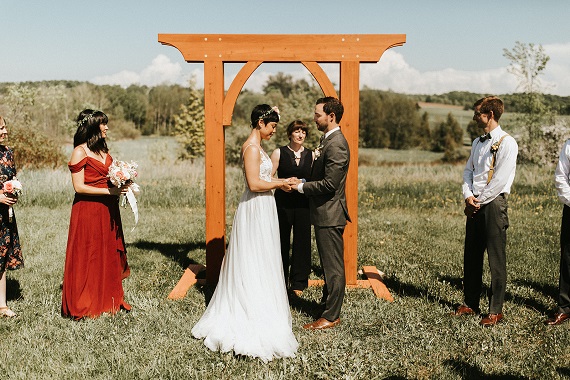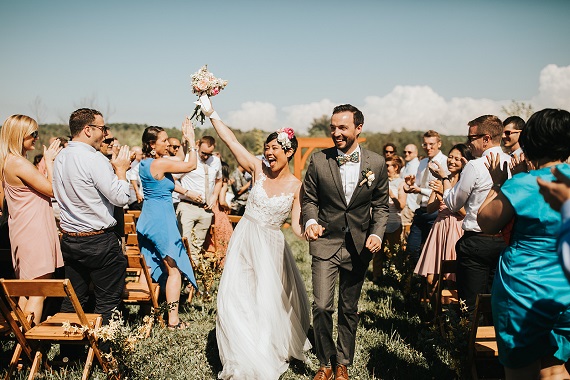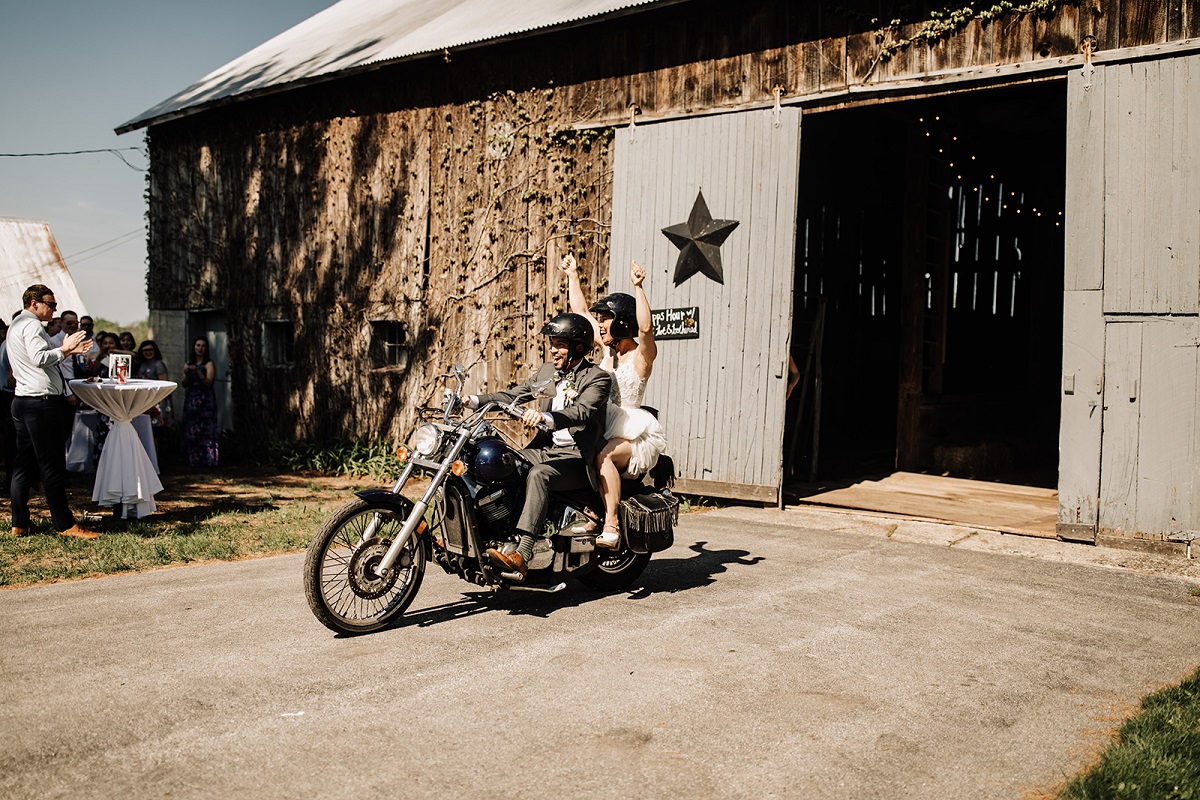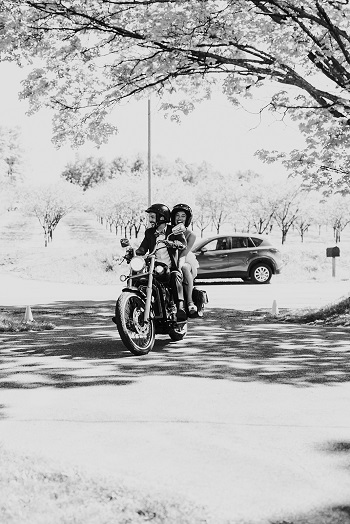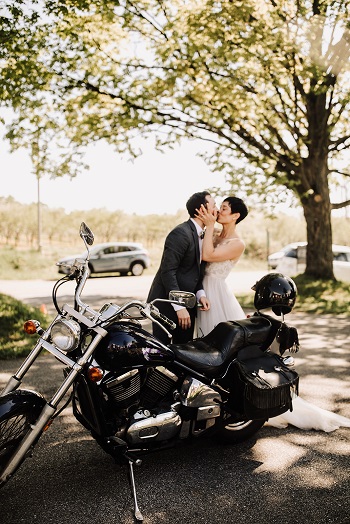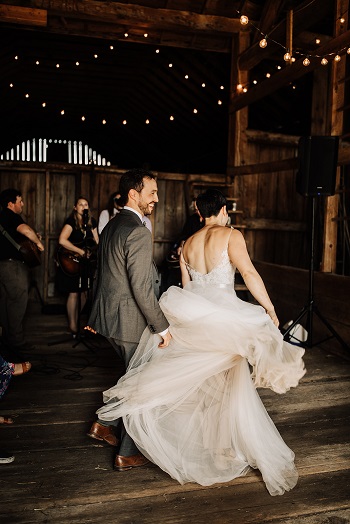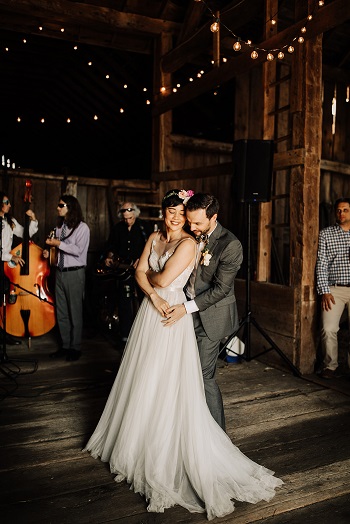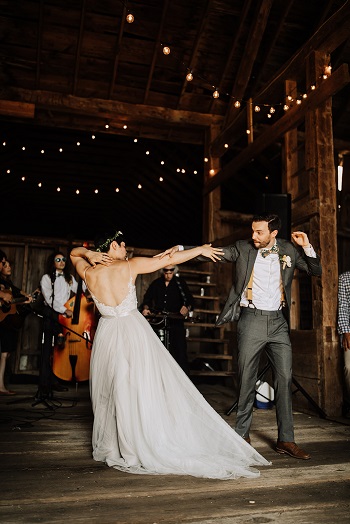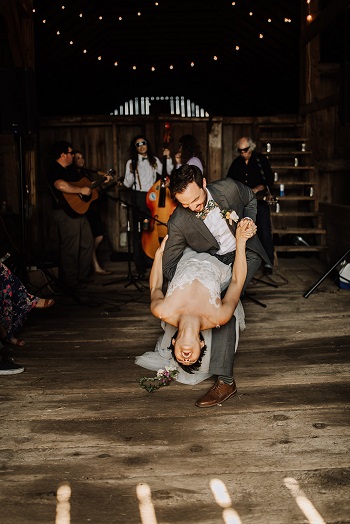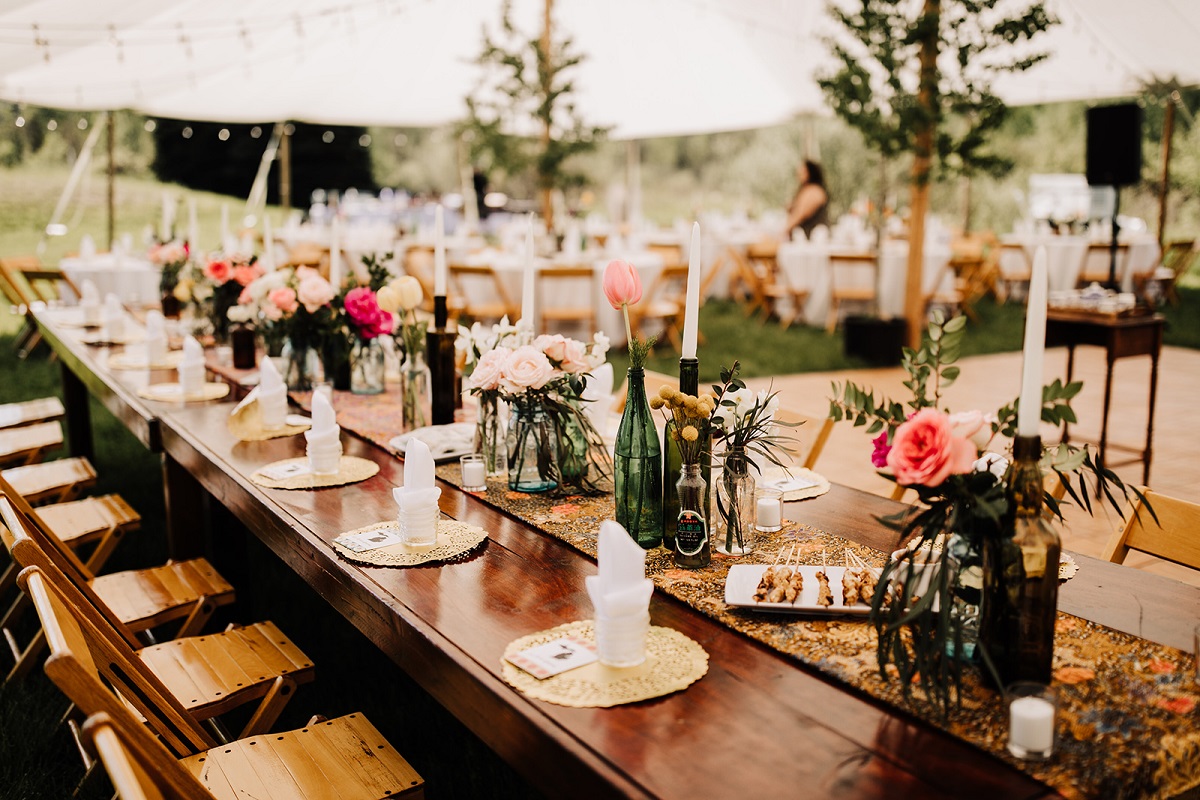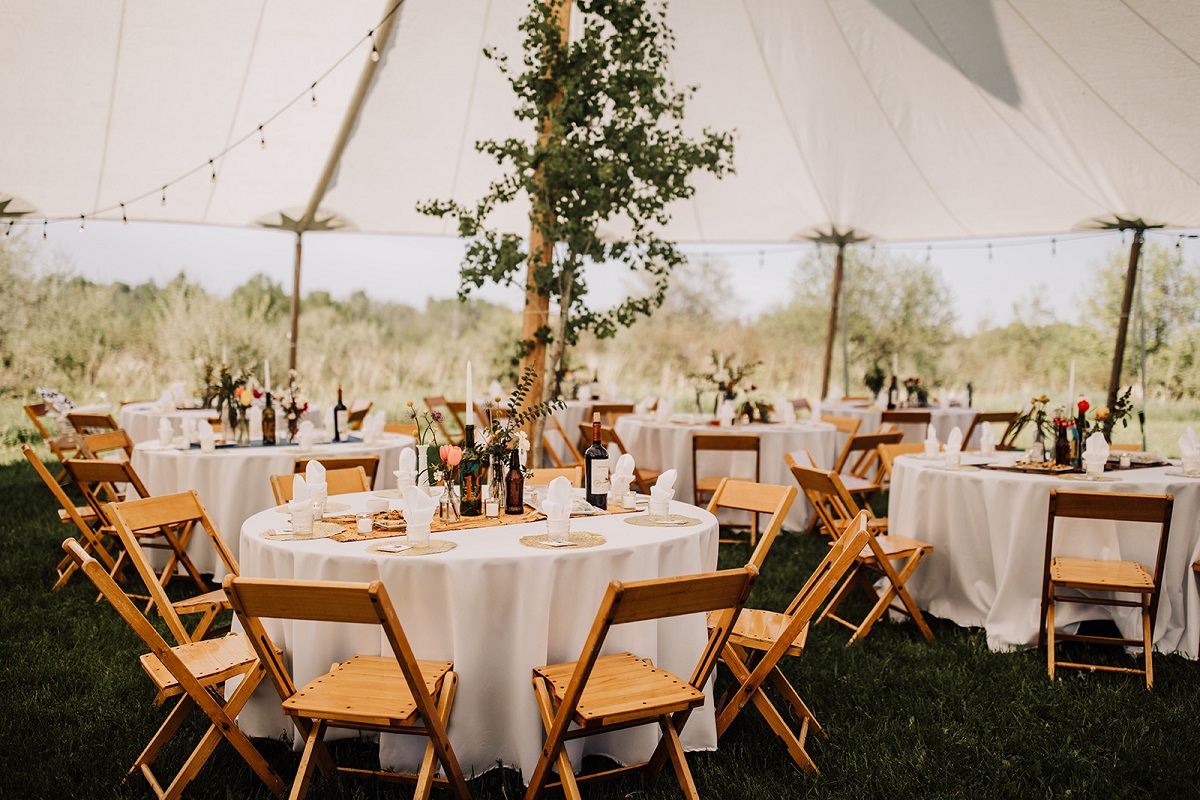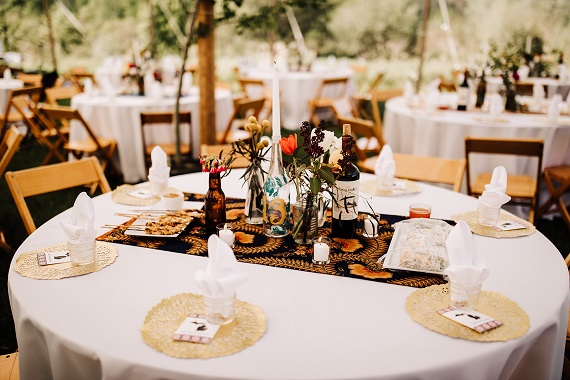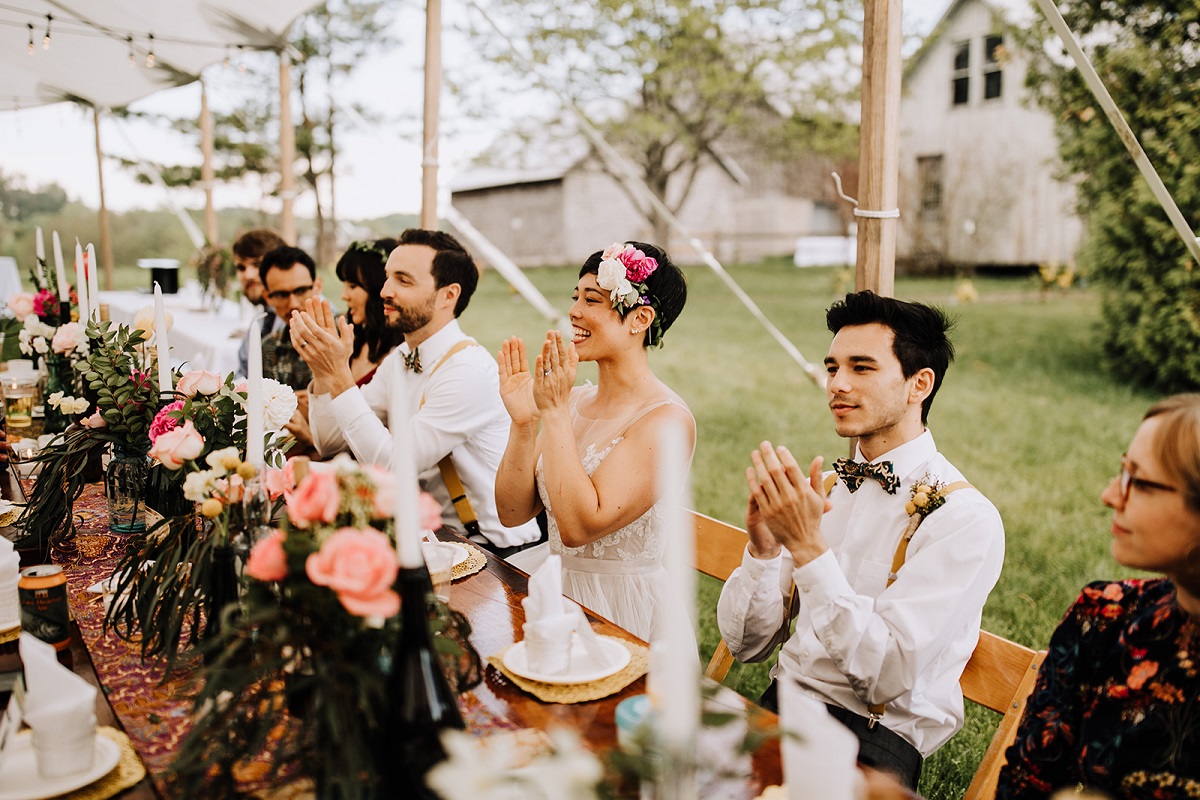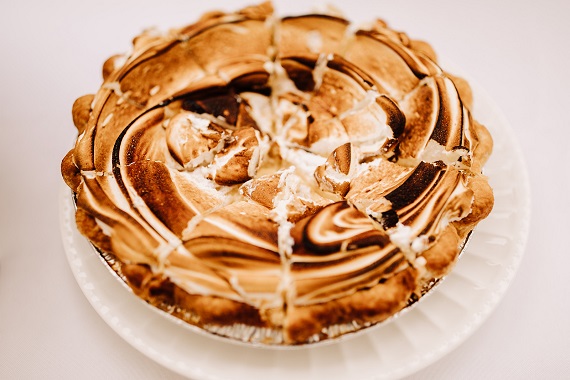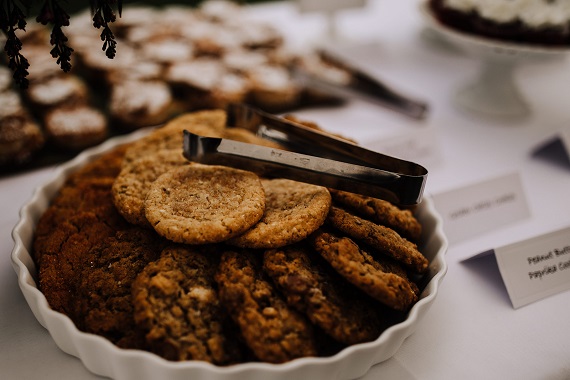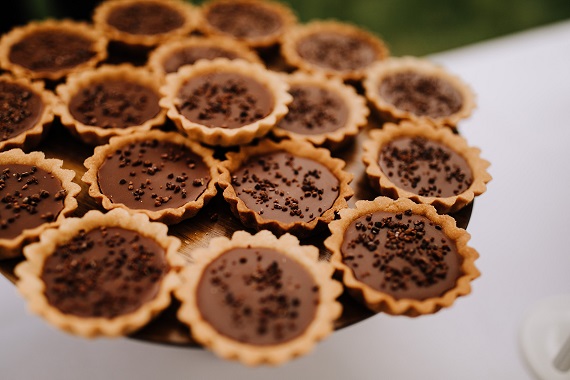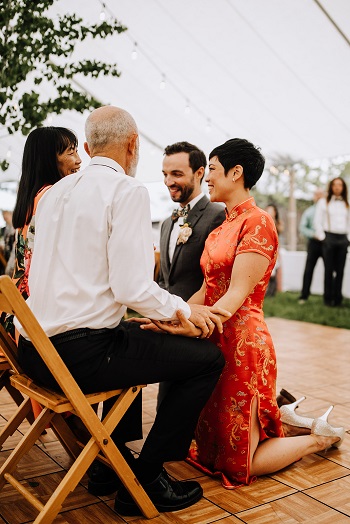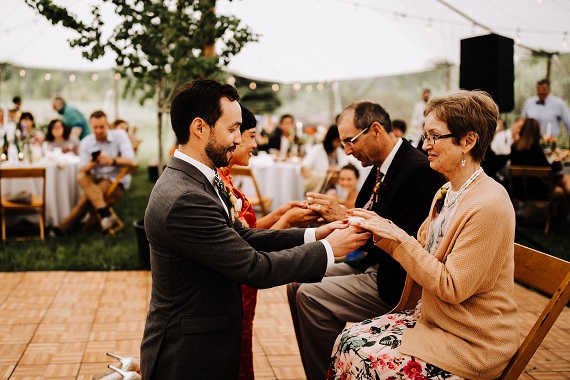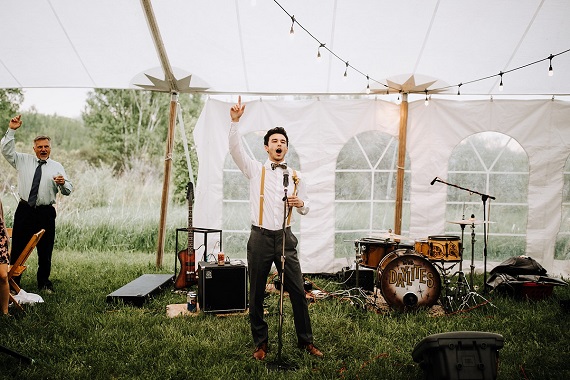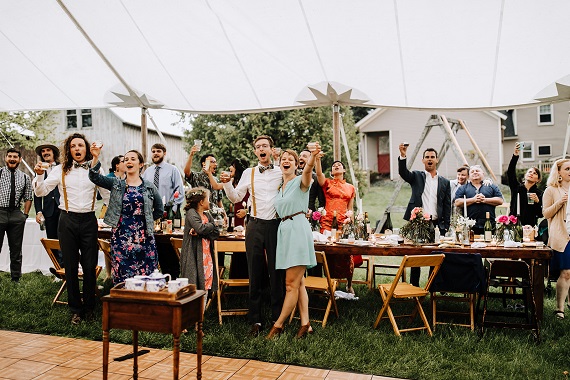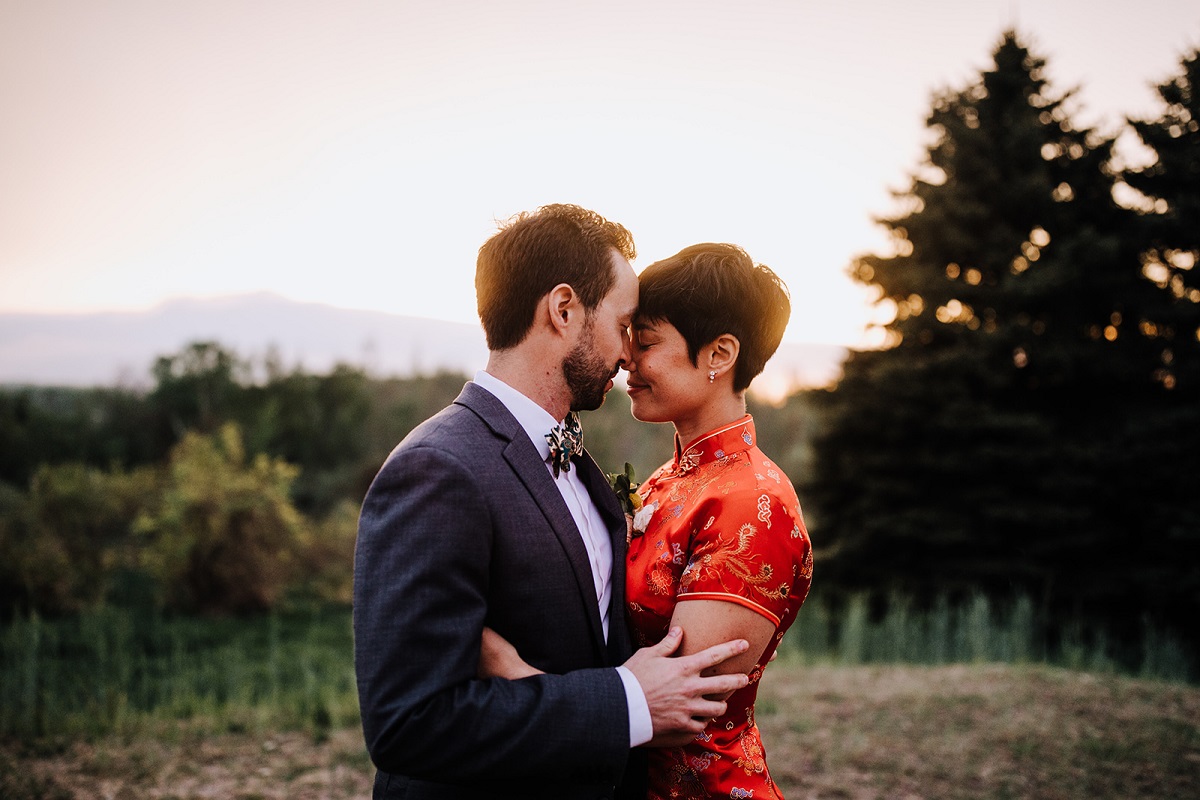 THE CREATIVE TEAM
Coordination:  Juniper & Lace Events | Photography:  Tana Helene Photography | Venue:  Private residence with centennial barn | Sailcloth Tent & Rentals:  Monstrey MacDonald Events | Floral:  Heddy & friends | Catering:  Cordwood BBQ and Coriander Kitchen | Ceremony & Cocktail Music:  Hot 'n Bothered | Reception Music:  Living Daylites | Portable sound system rental:  Sound Environments | Restrooms:  Houdek's | Transportation:  The Magic Shuttle Bus | Trash & Recycling:  Bay Area Recycling | Rented Aspen Trees:  Zimmerman's Landscaping | Lodging:  Fountain Point Resort | Brunch:  Betty's Hot Dish | Yoga Instructor:  Amy | Special thanks to friends for the housewarming activities and flower gathering and arranging and to Jane for officiating.