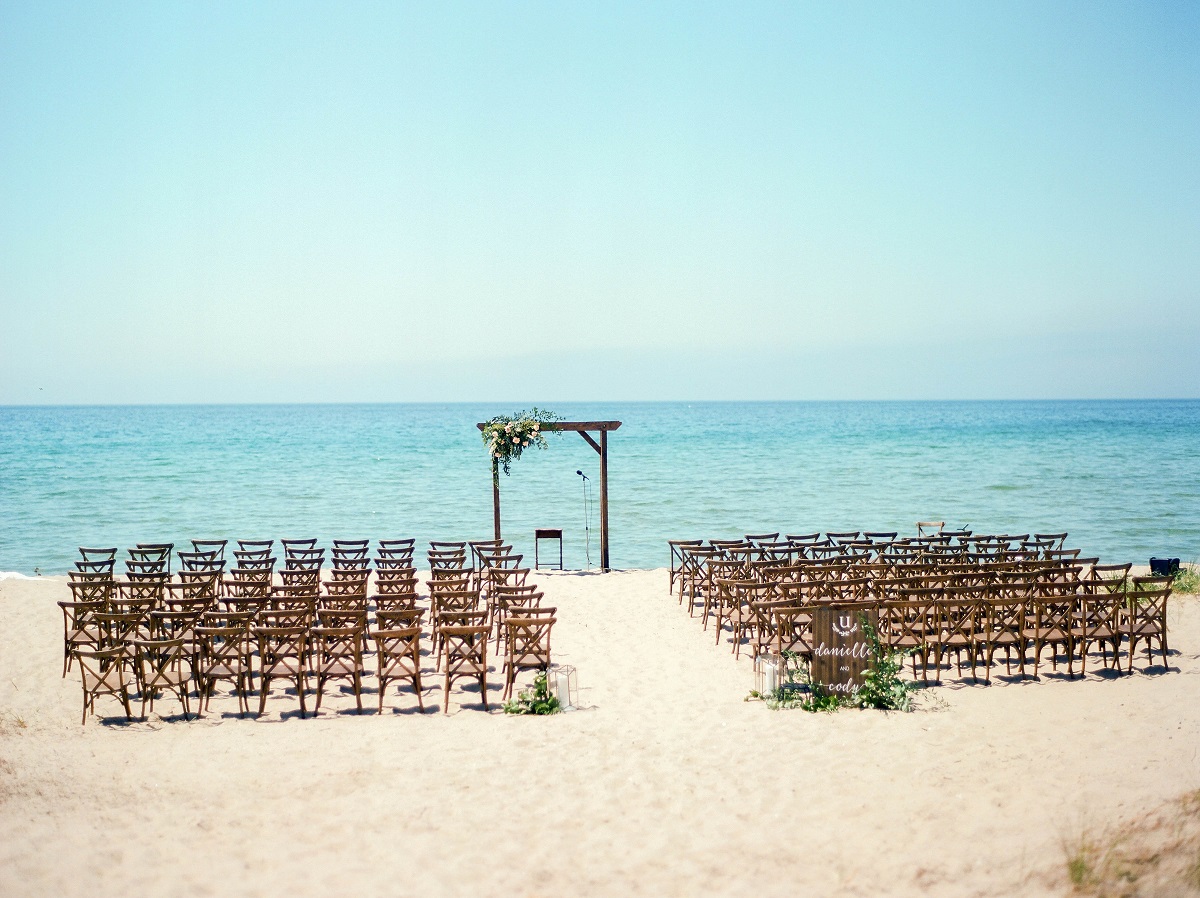 The blues of Lake Michigan on a clear summer day are stunning.  Add a few wooden chairs on the sandy shoreline, frame the scene with an arch adorned in roses, marry your best friend under it, and the day could pretty much be called perfect.  Such a dreamy beginning is worthy of great celebration, though, and in true northern Michigan style, guests strolled up the forested path and over the river's wooden bridge to revel in an evening of graceful detail, enthusiastic dancing, and decadent donuts.  Some of us wandered right back down to that beach around sunset as the evening fog rolled in and the music of the band wafted down to the shore.  Magical.
When I admire these photos from Carrie House Photography of that July weekend at Leelanau School, my three favorite parts are these:
 Danielle and Cody love each other deeply and beautifully.  Anticipation beautifully expressed on instagram in the months leading up to this day, intentional crafting of the ceremony experience, and the romantic vibe in both their engagement and wedding photos, all convey the profound meaning that this day held.  Whole-hearted in the most lovely way.
When the bride is both a talented wedding photographer and an awesome hair stylist (as Danielle is), the details are bound to be fabulous.  Danielle designed her wedding and every time she texted an idea or a photo of the latest Etsy delivery, it was seriously like Christmas on my phone.  The macrame hangings, the embroidered Mr & Mrs hoops, that custom-dyed mocha blush gauze for the table runners, the silk ribbon for tying each menu…and then there was the floral design from Linnaea Floral that almost made me cry (tears of joy) with its quintet of greenery hoops over the dance floor, the stunning bouquet, dove grey taper candles on brass candlesticks, and those delicate vines in the macrame.  Peace, Love, & Little Donuts embraced our love of mocha blush and custom mixed a frosting (coffee + strawberry) to get the color just right.  We love thoughtful details and this couple gave us so many to play with and be excited about.
Swimming.  I think about swimming when I look at these photos.  It was a hot day and as we were taking down the ceremony decor barefoot in the sand, I waded into the cool refreshing blue of Lake Michigan.  Three times.  The cold water was glorious but more to the point, when I think about wanting to dive all the way into those blue waters, I think about my team, the florist, the photographer, the catering team, the tent guys setting up, and the band member who had a fresh shirt for each set (partly because of sweating thru them all, partly because he totally gets into his performance, and partly because he's cool–I'm considering more outfit changes as well now).  We had a team of vendors who were really excited to be there, who appreciated Cody & Danielle's vision and were willing to do their best work, even without swimming breaks.
Danielle & Cody, you honored us with the invitation to coordinate your weekend.  Your texts were some of my favorite of the summer, and your celebration was even more incredible.  Thank you for loving each other beautifully, for giving us so many pretty things to play with, and for taking us to the next level on this one!
Full vendor credits below all the pretty photos from Carrie House Photography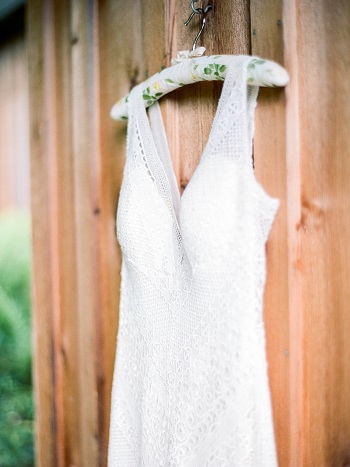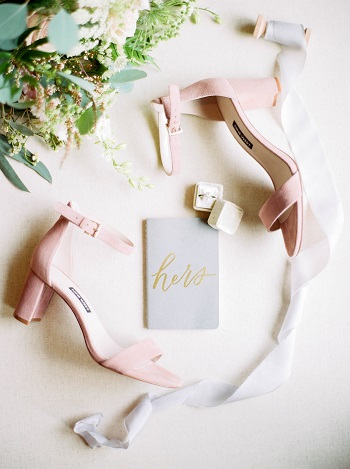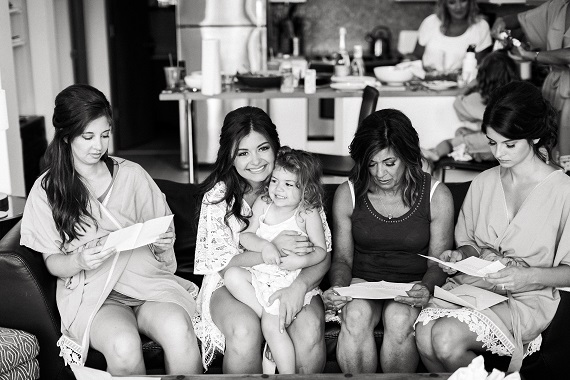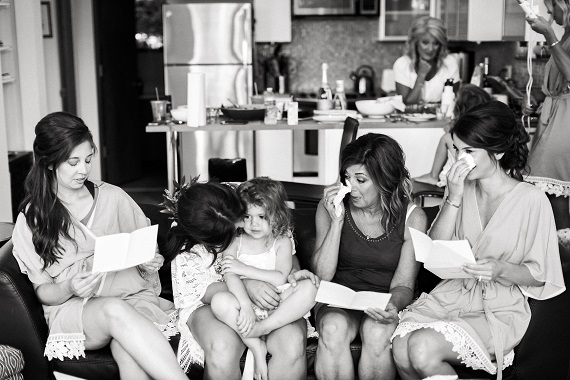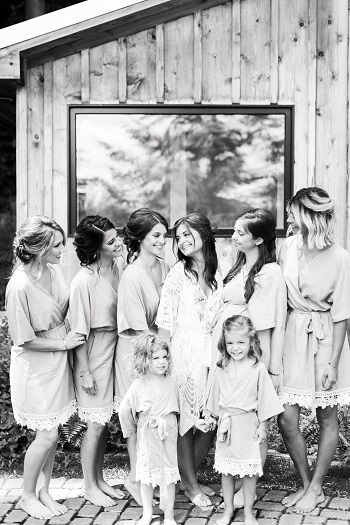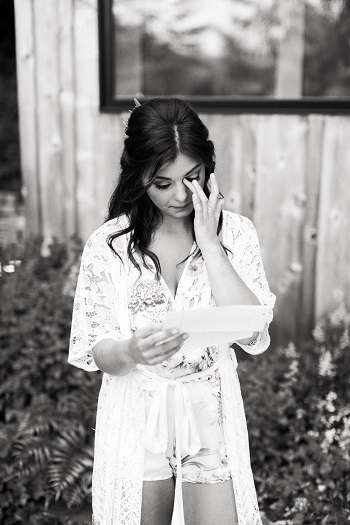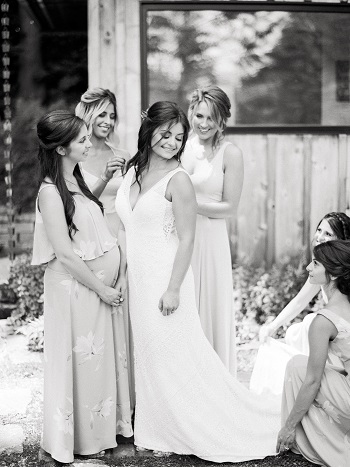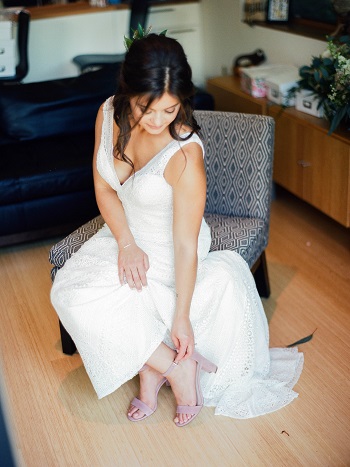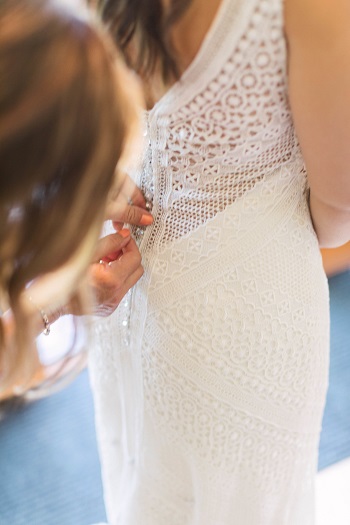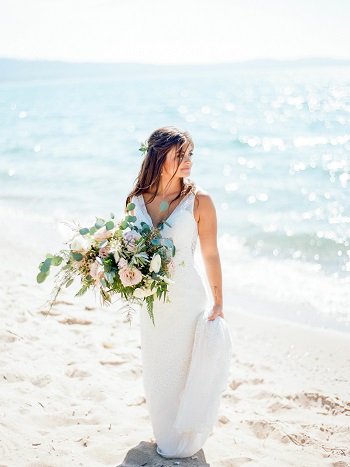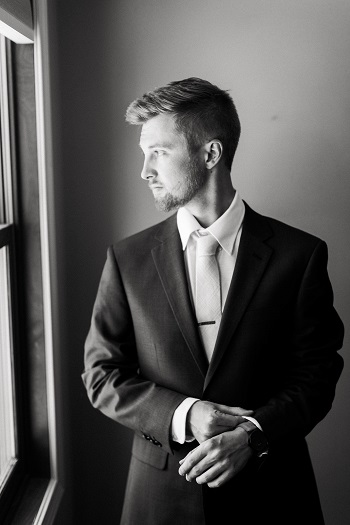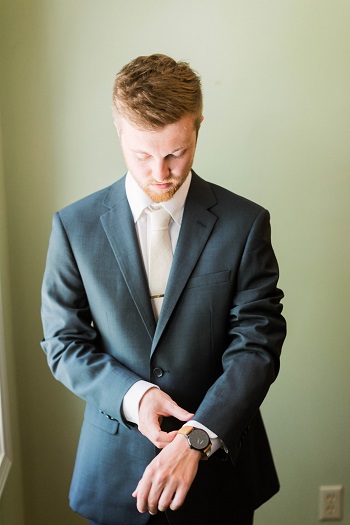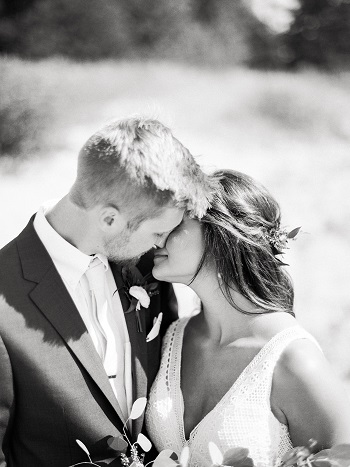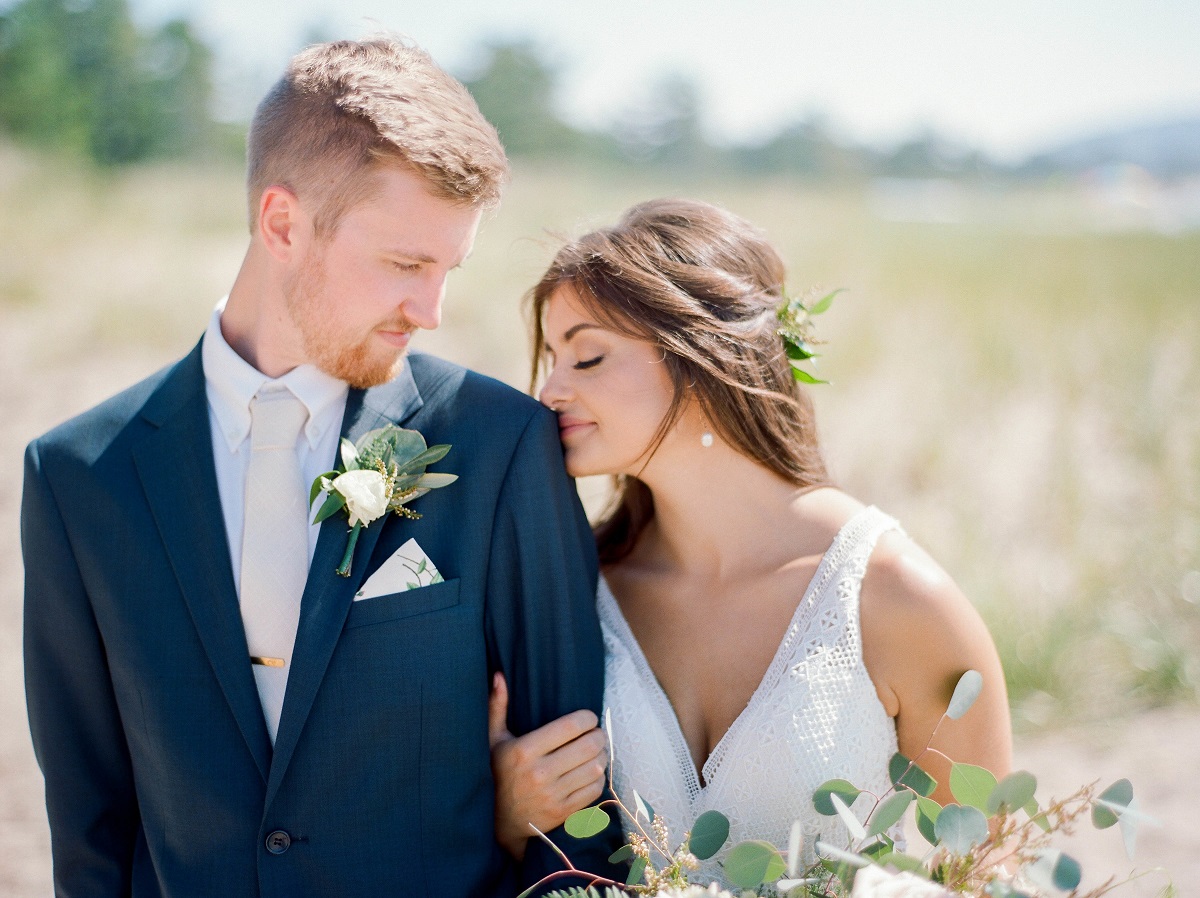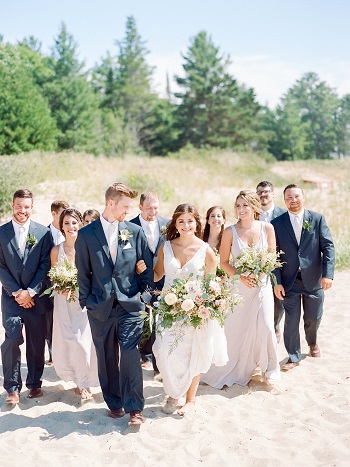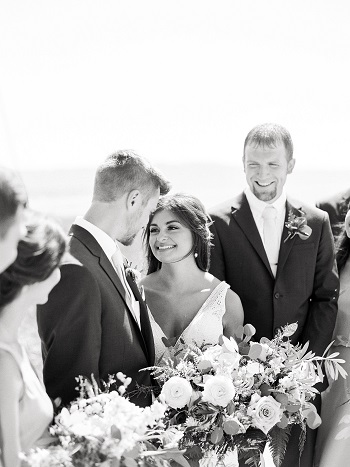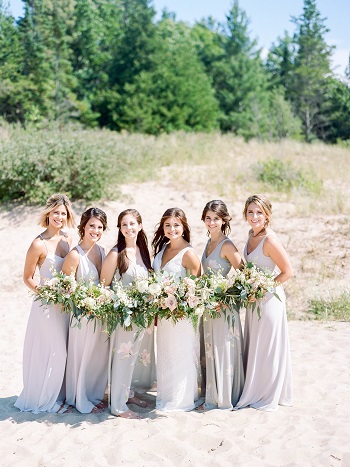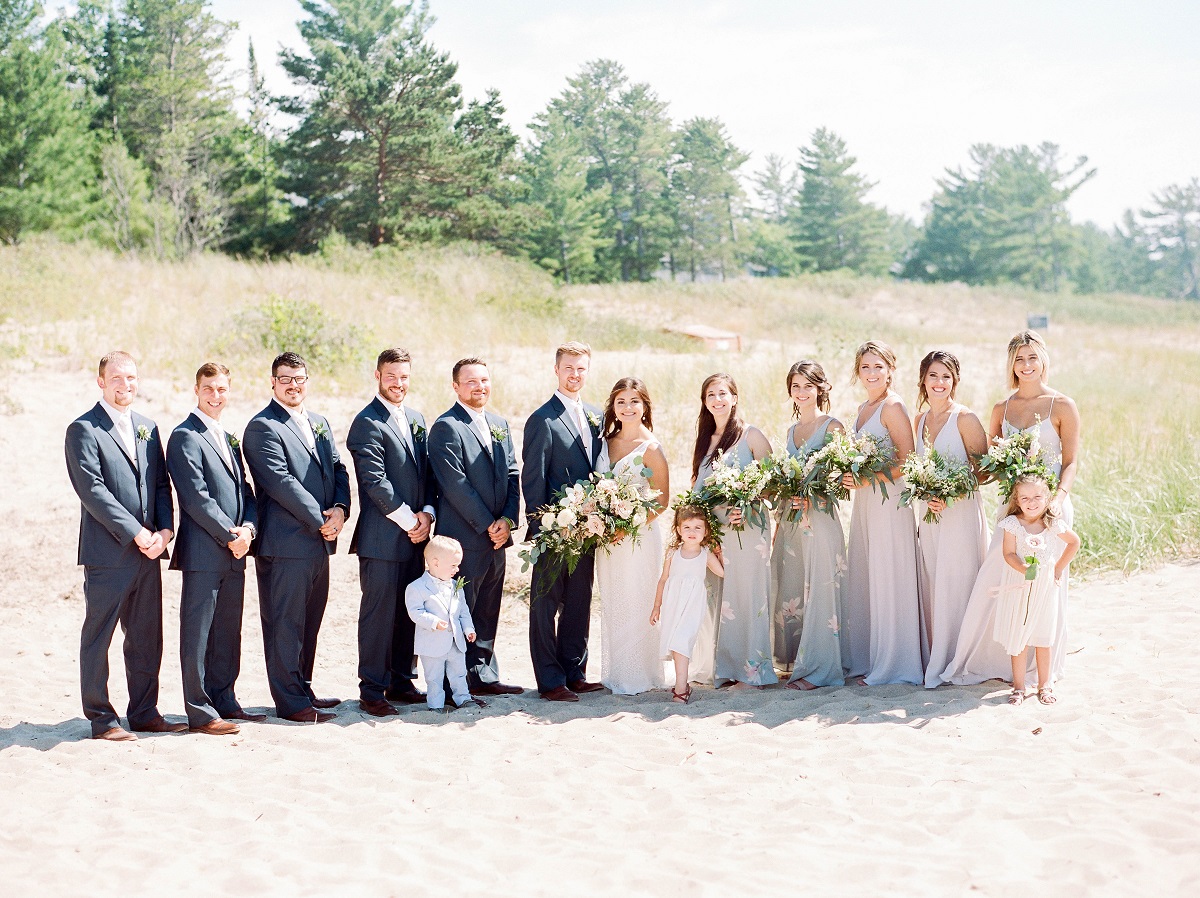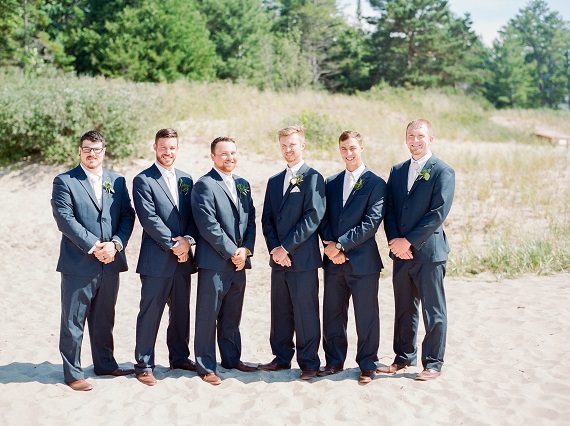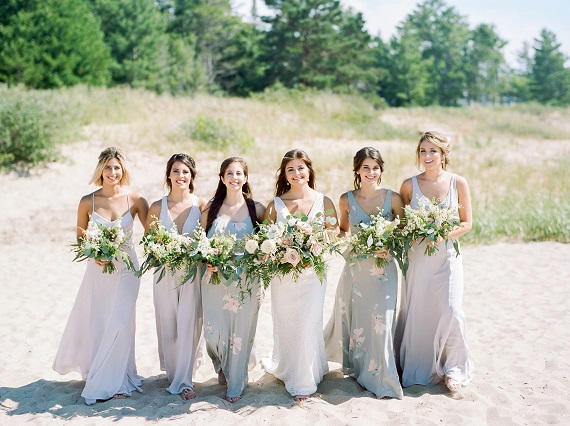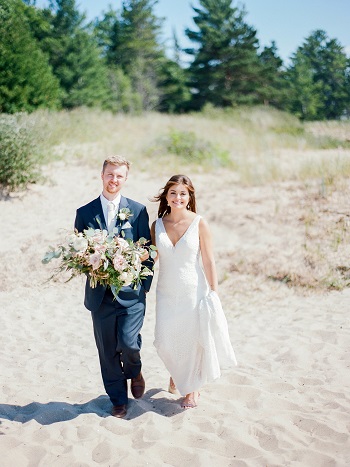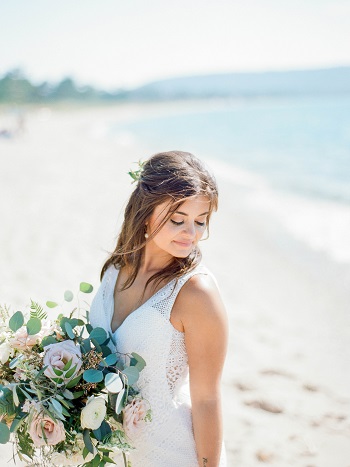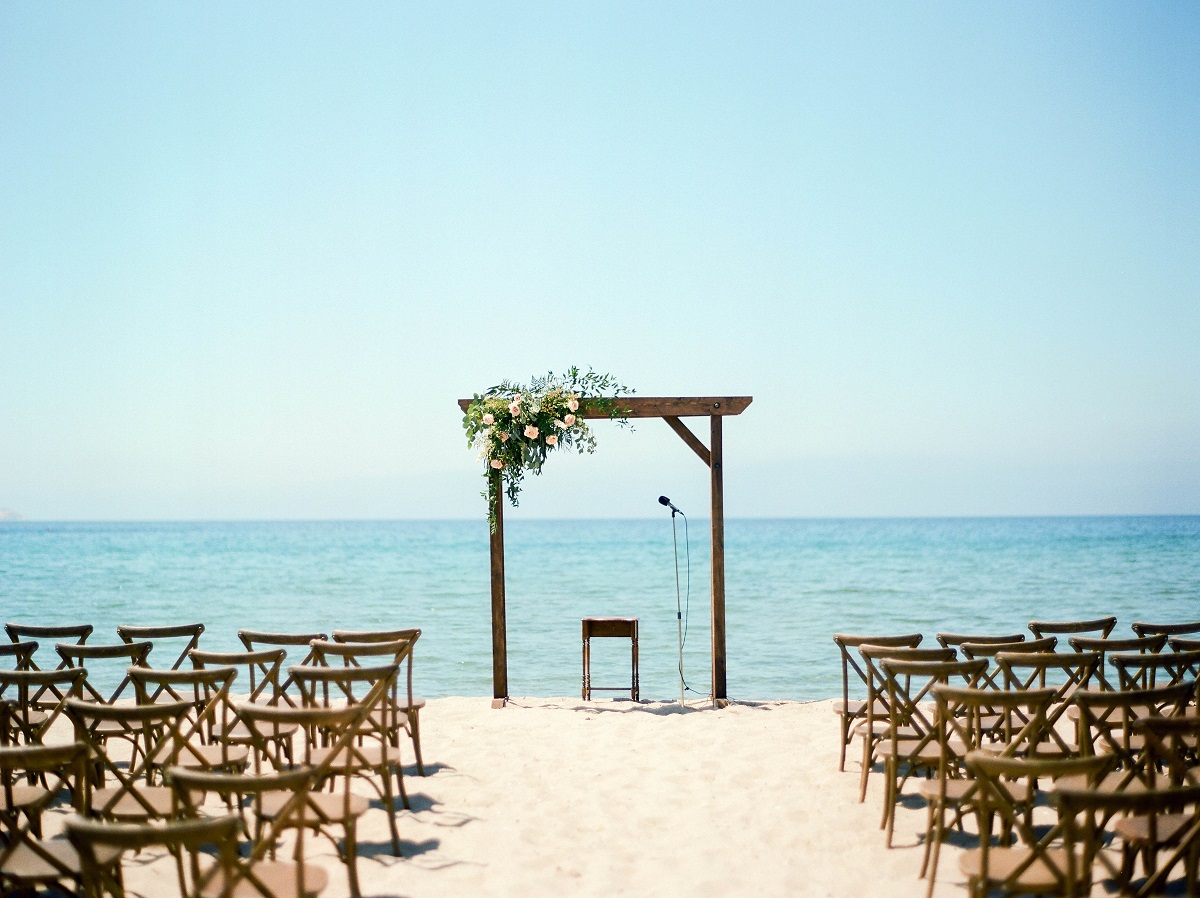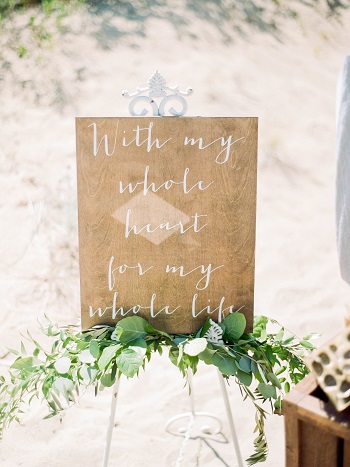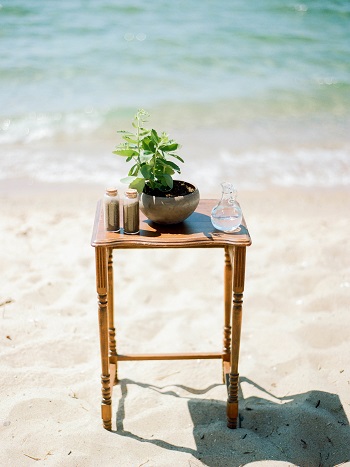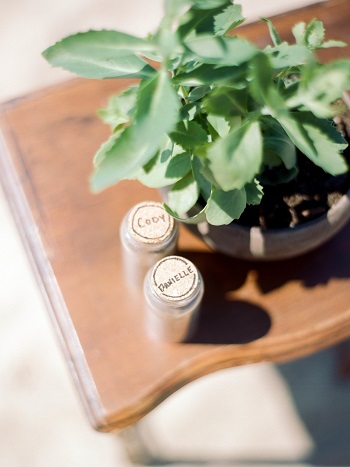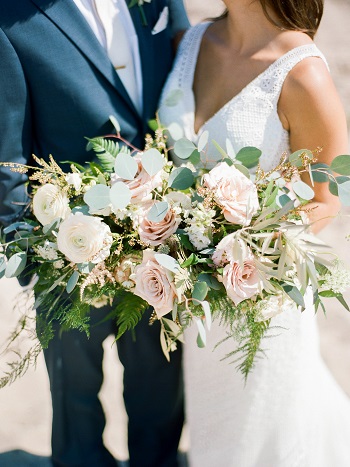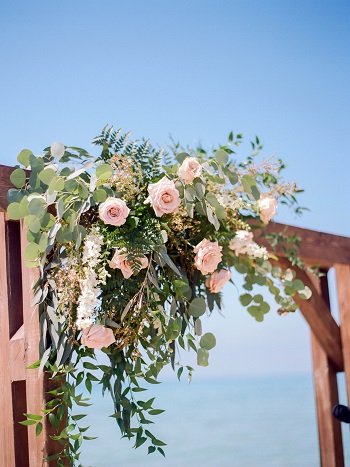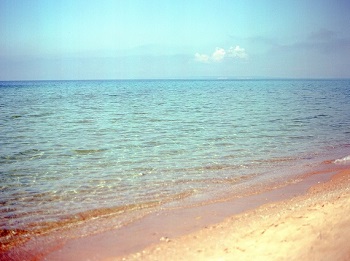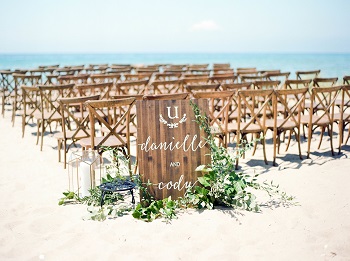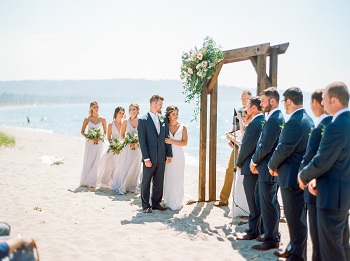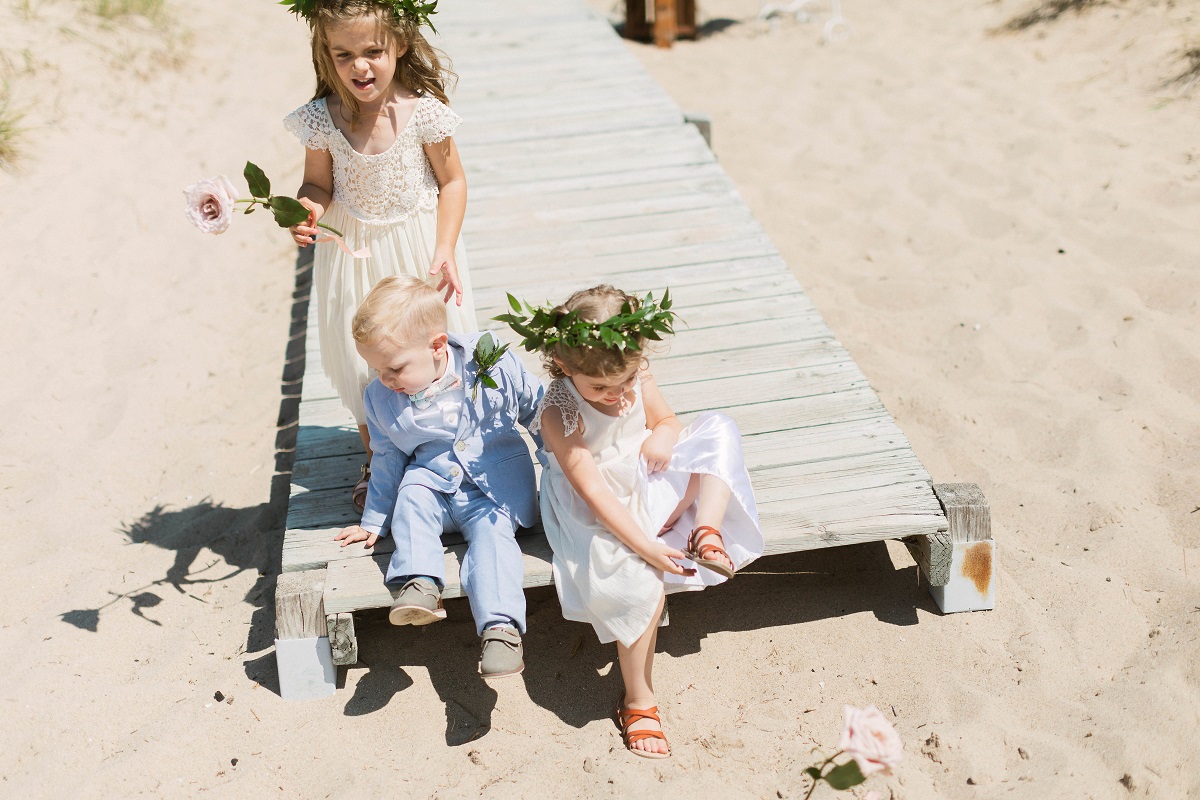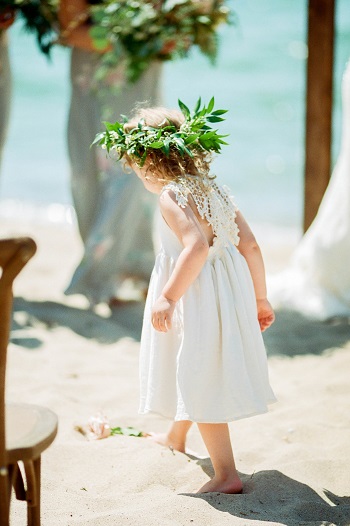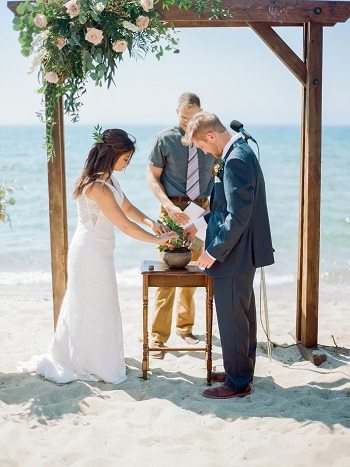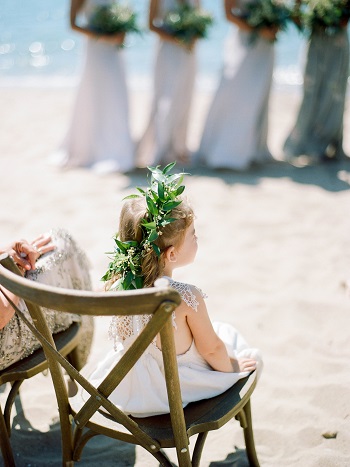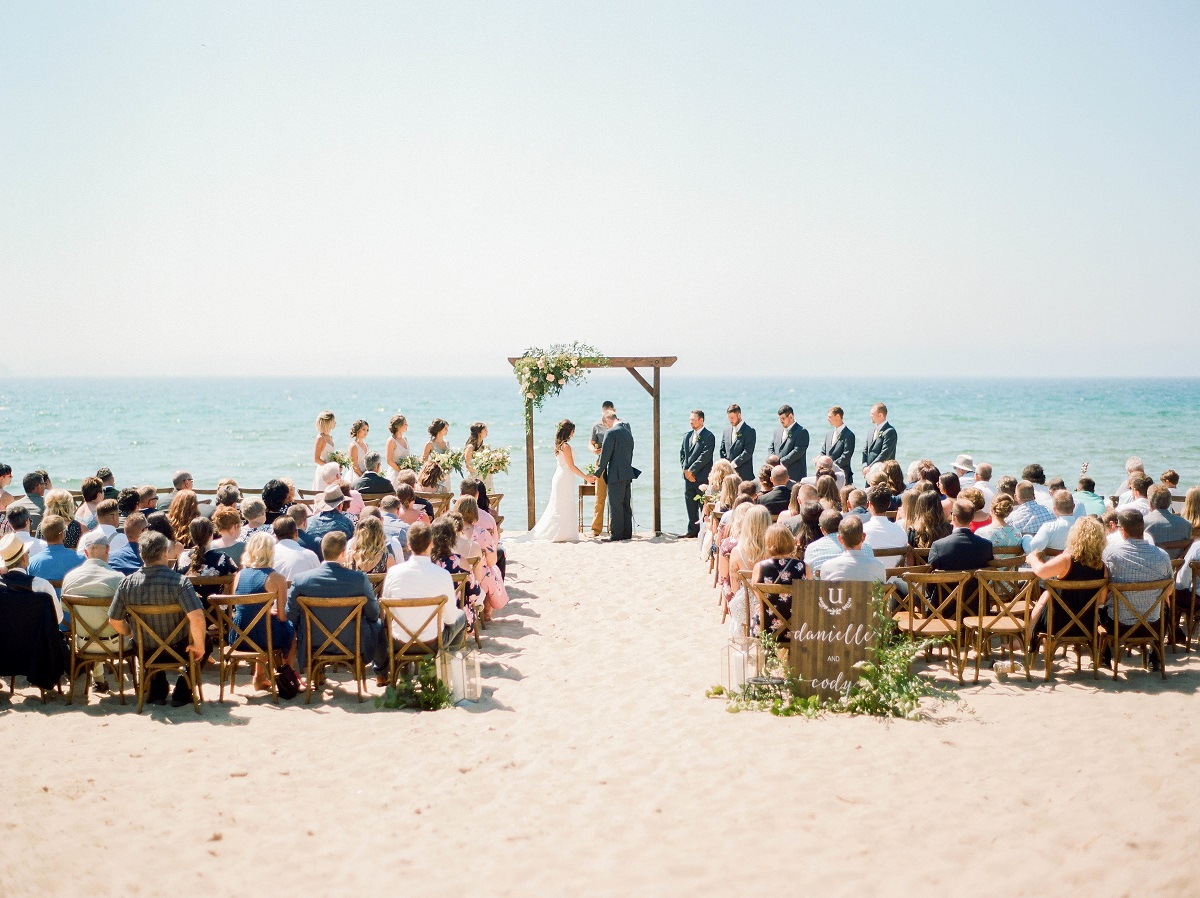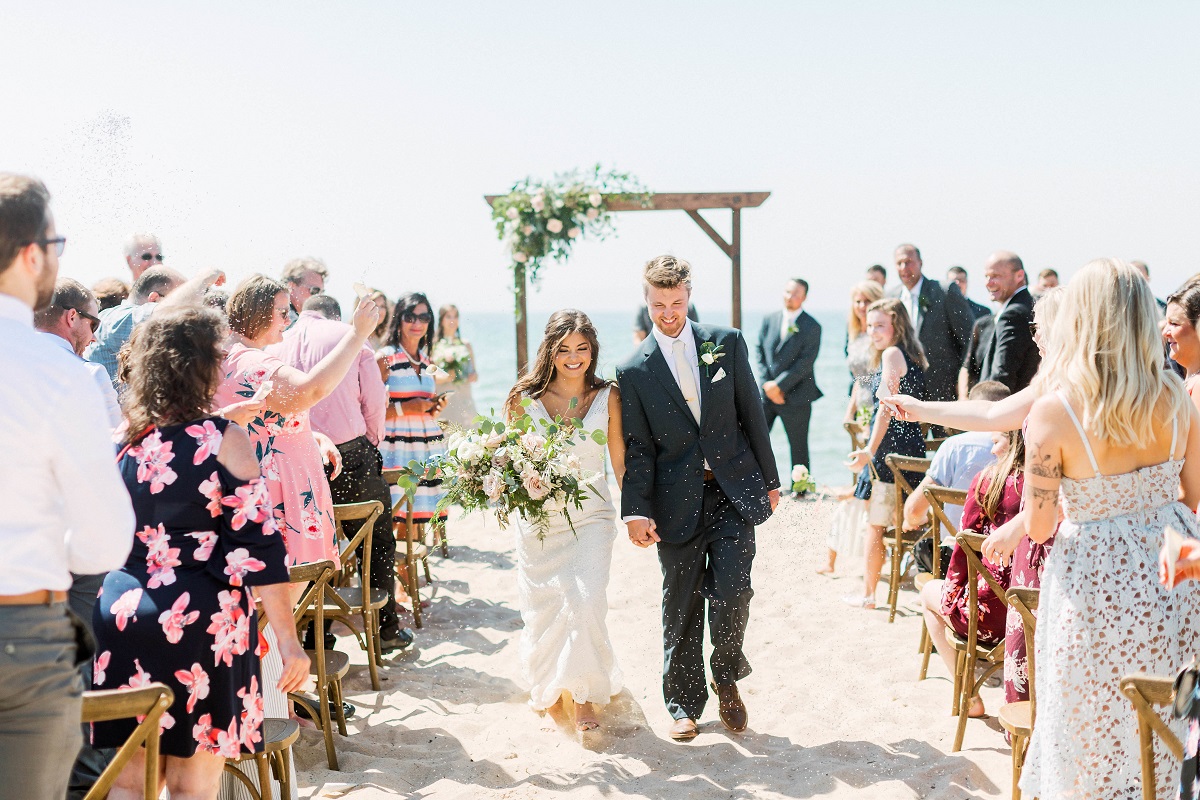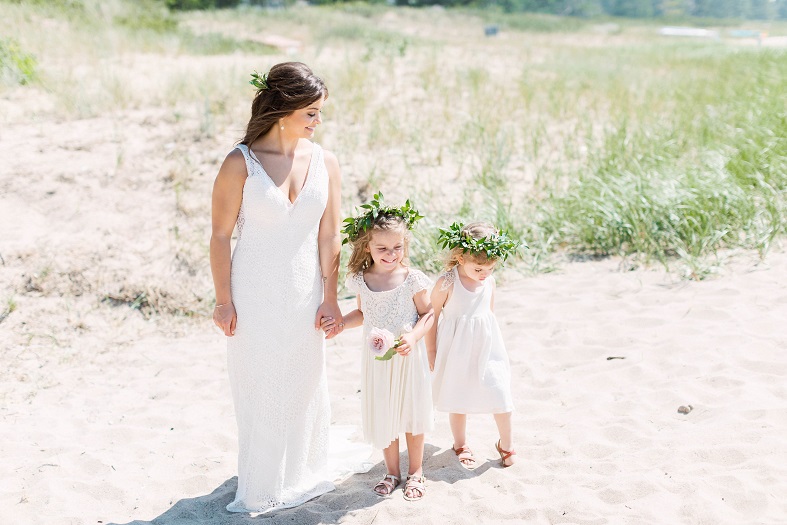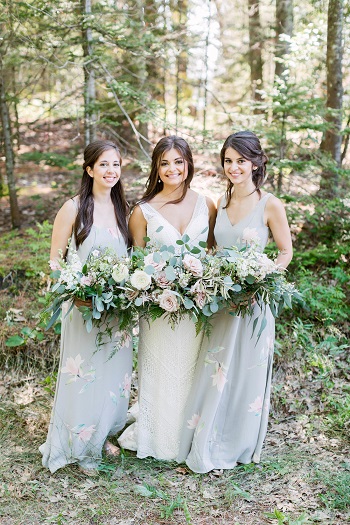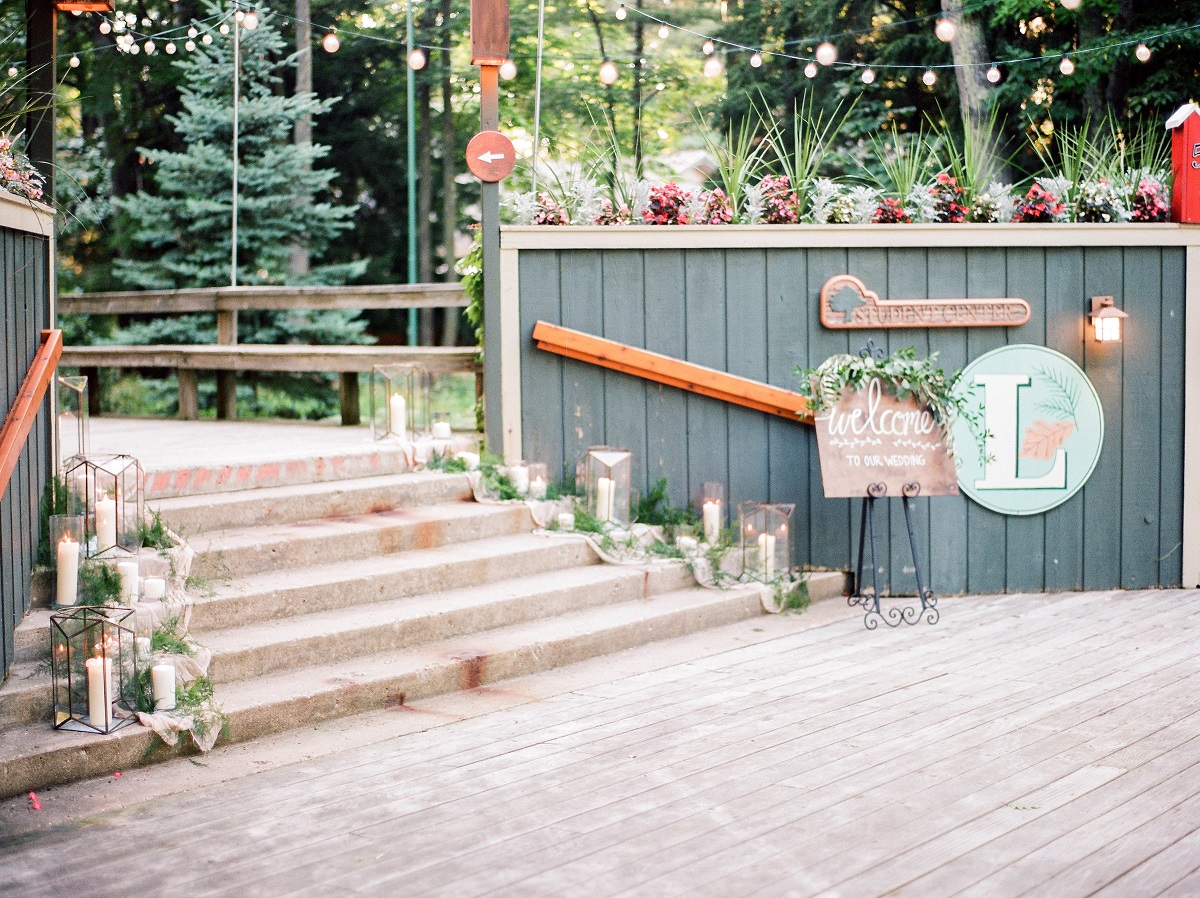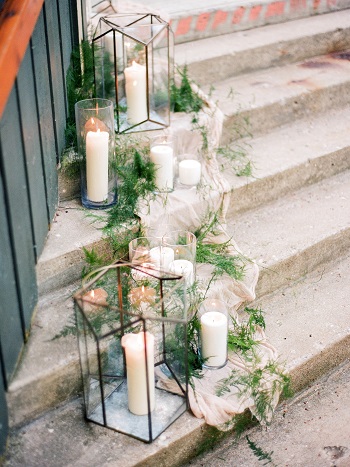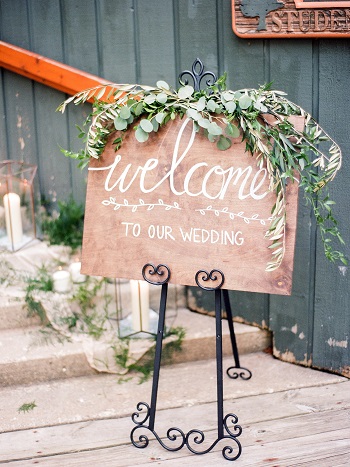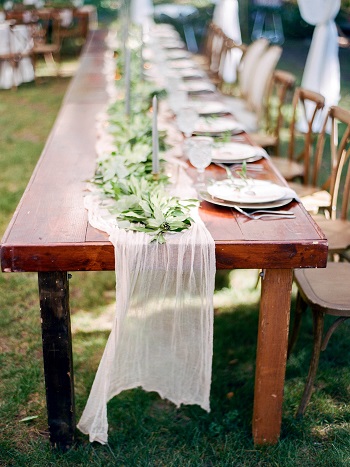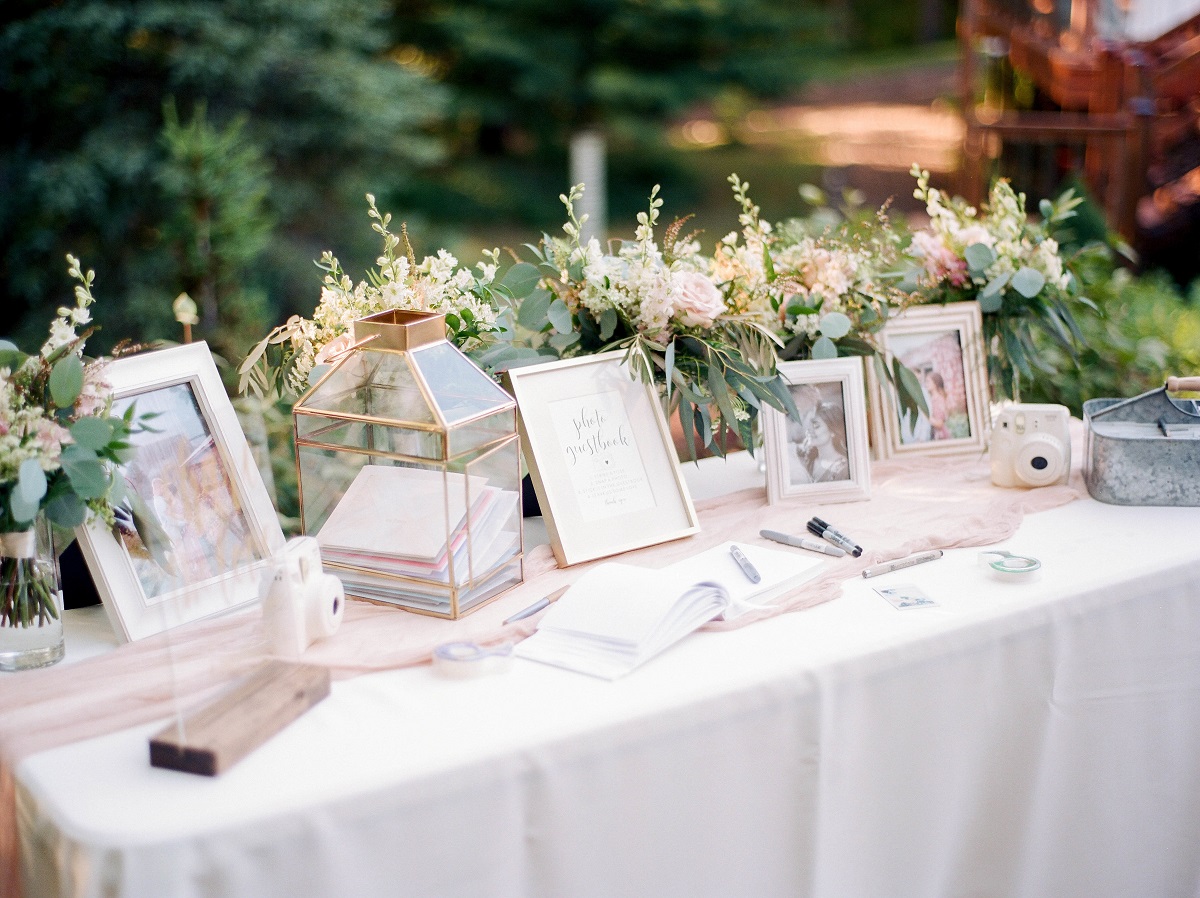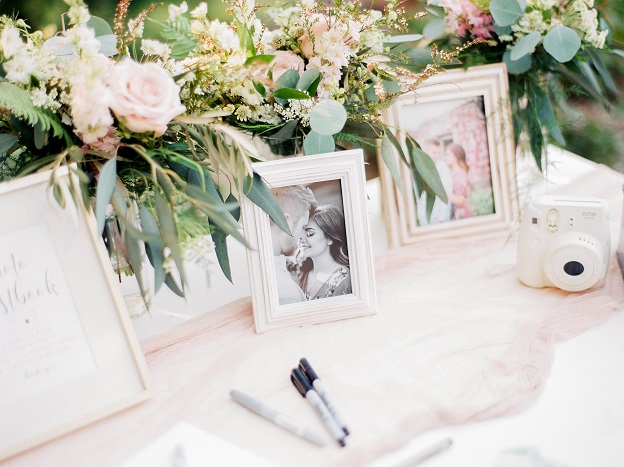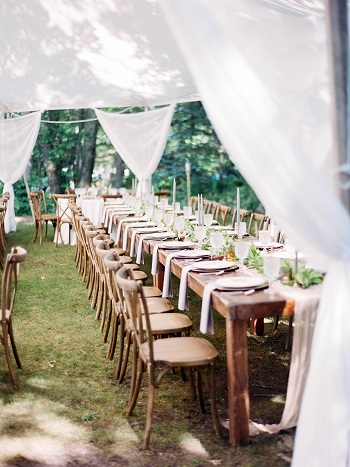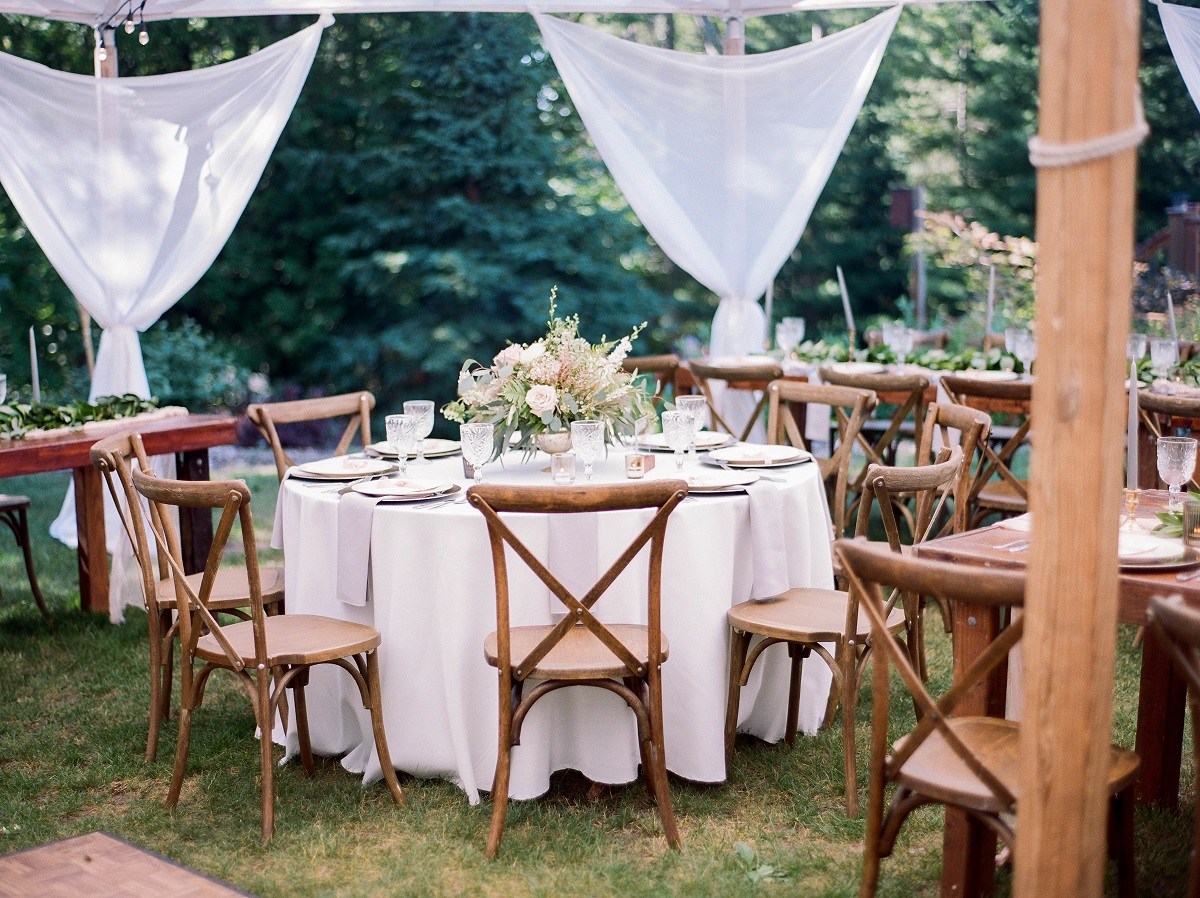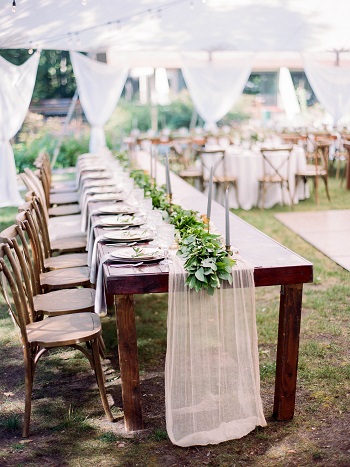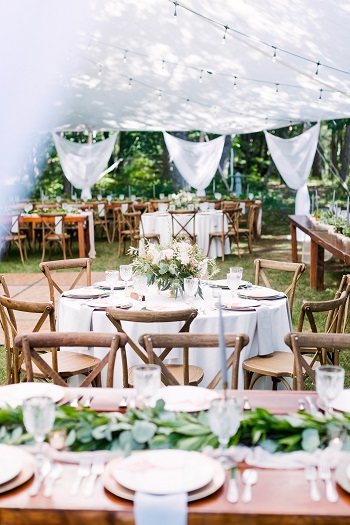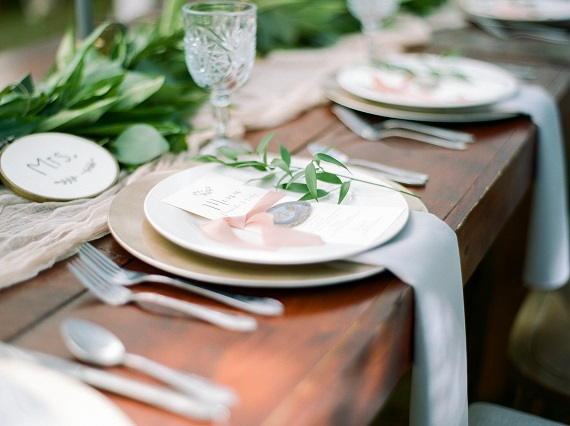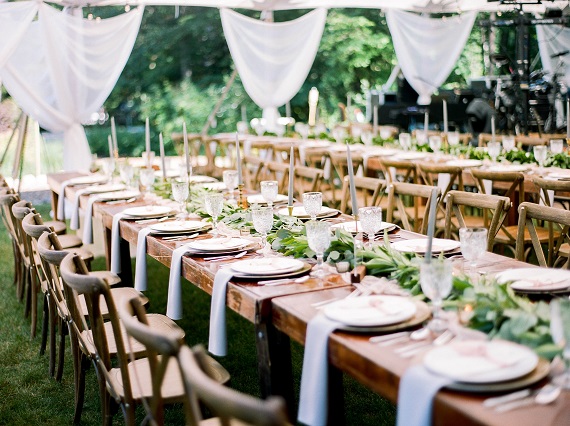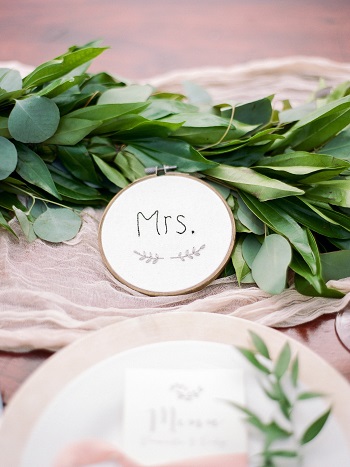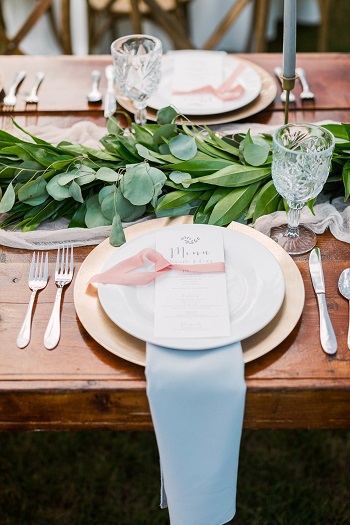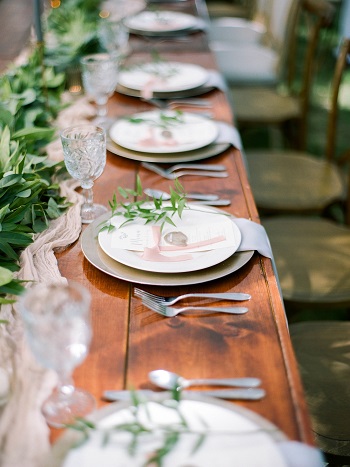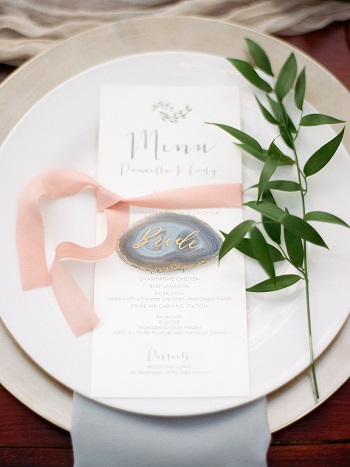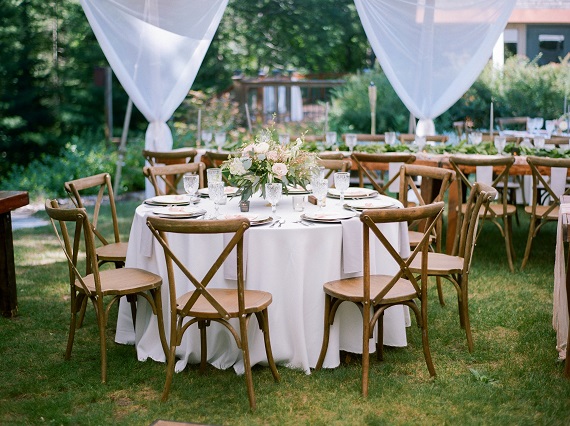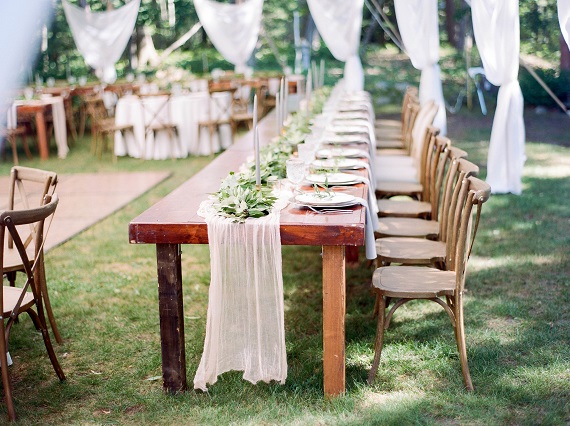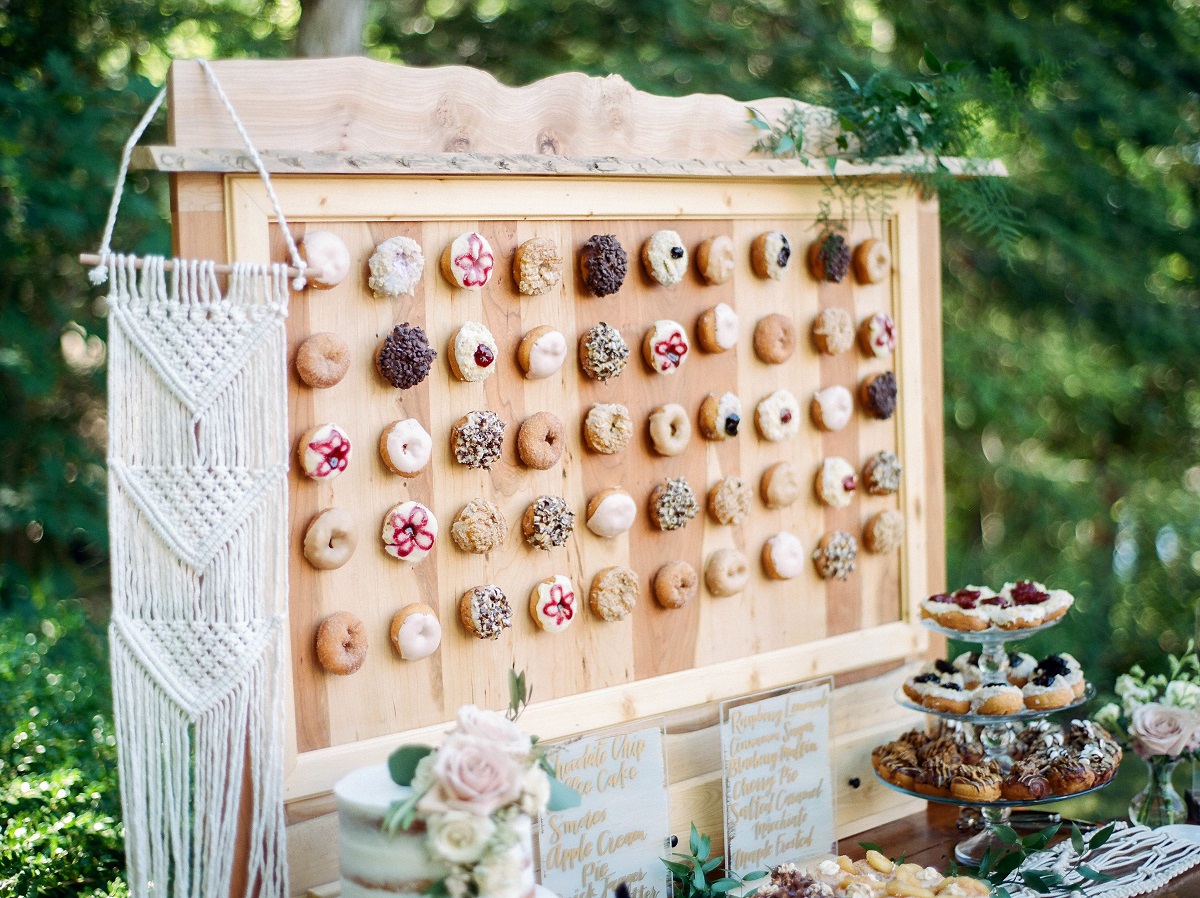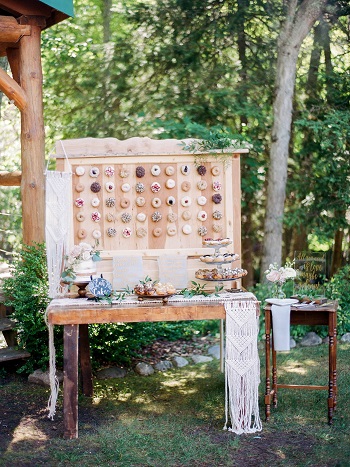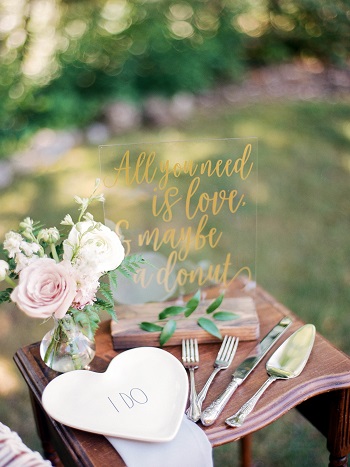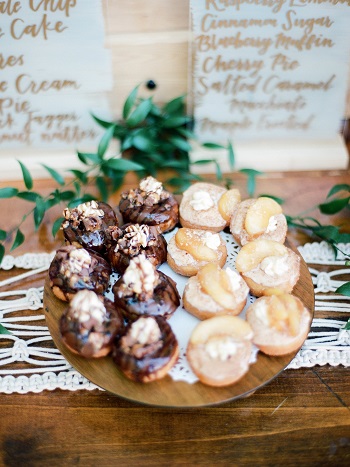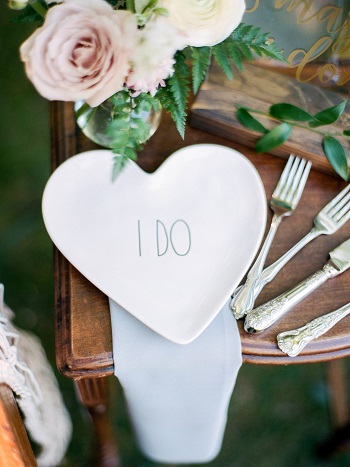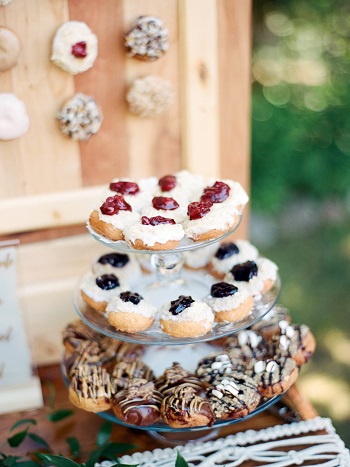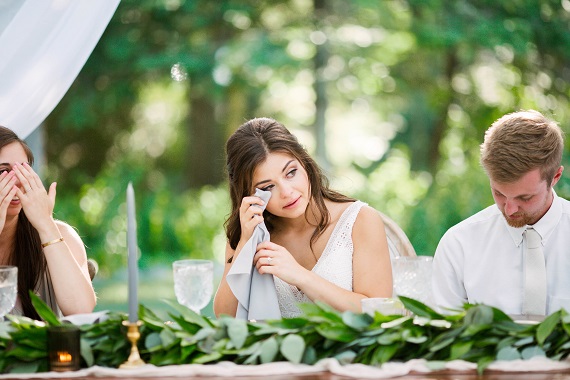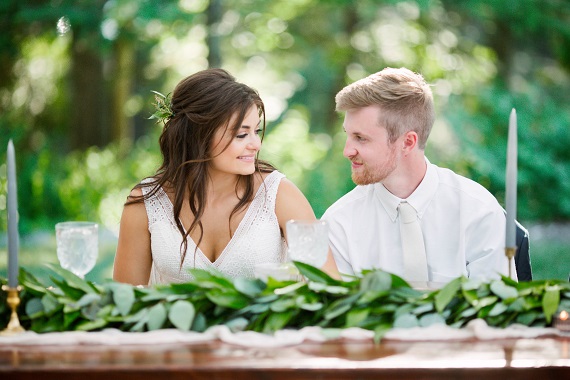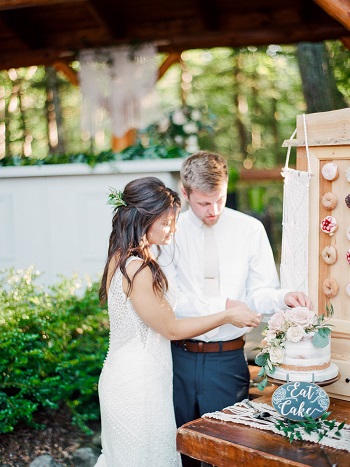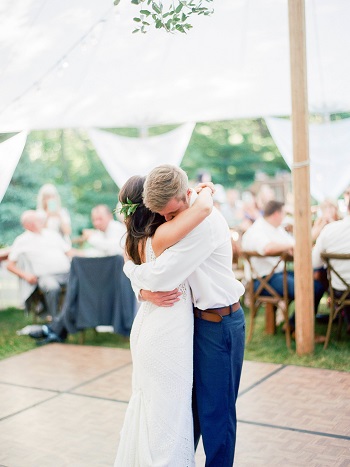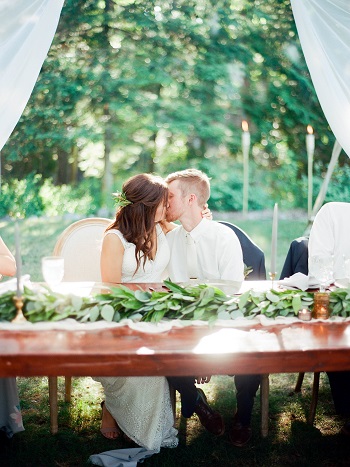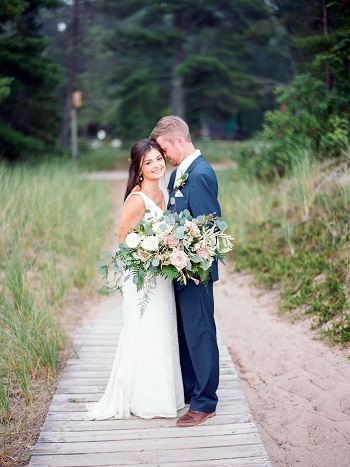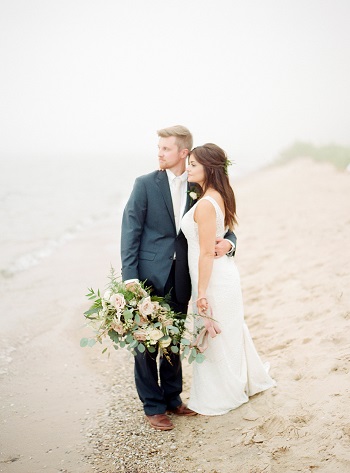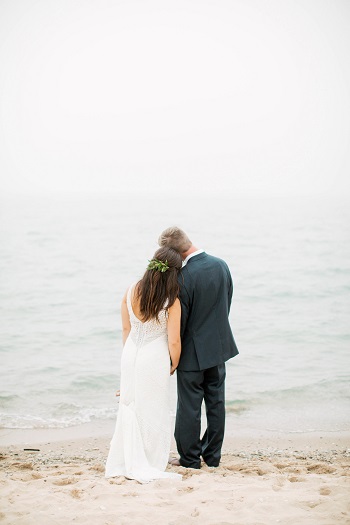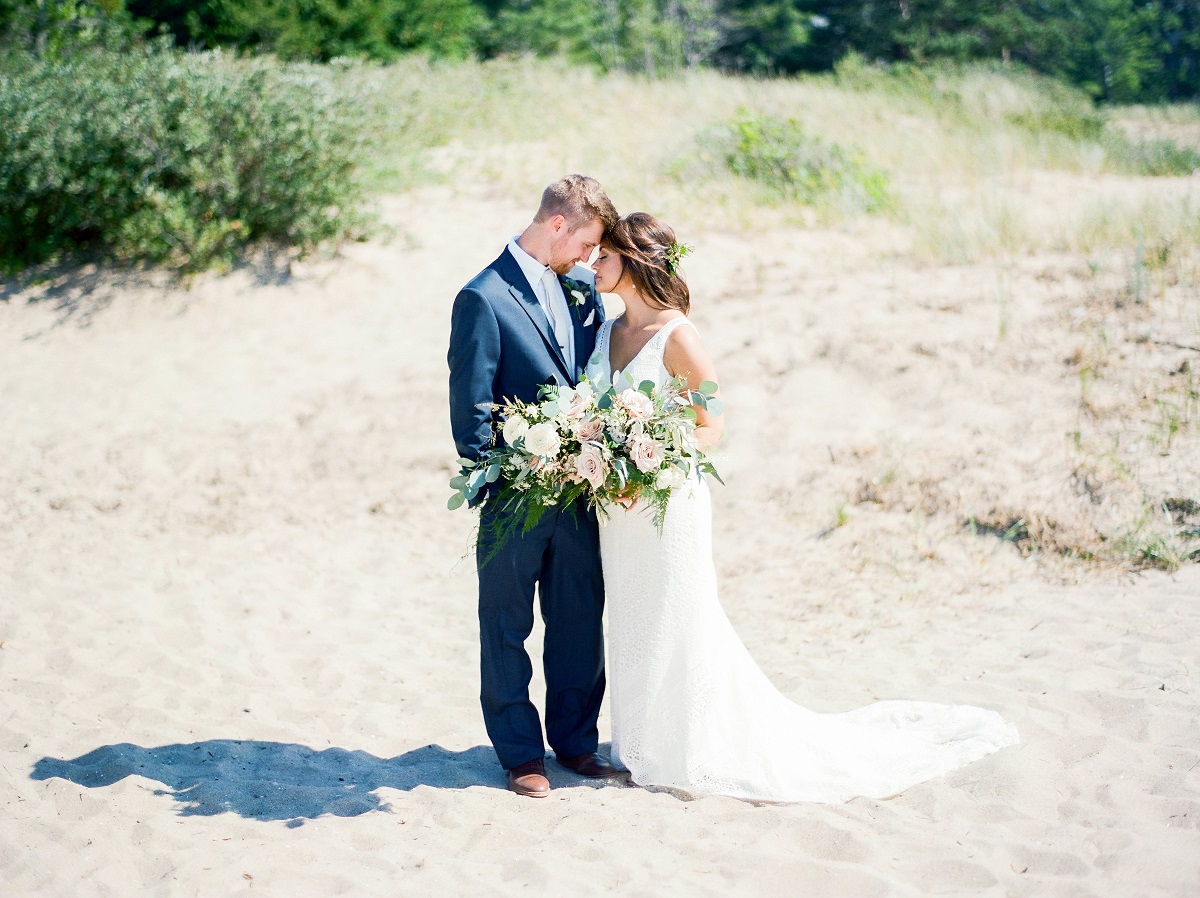 THE CREATIVE TEAM
Lovely design:  Danielle Utterback (bride) | Coordination:  Juniper & Lace Events | Photography:  Carrie House Photography | Venue:  Leelanau School | Floral Design:  Linnaea Floral | Tent, Tables, Chairs, & Lighting:  Monstrey MacDonald Events | Decor Rentals:  307 Events | Catering:  The Cruisin' Chef | Cake:  Top Tier Cakery | Donuts:  Peace, Love, & Little Donuts | Videography:  Riley & Troy | Band:  MacDaddy | Hair & Makeup:  Lacey & Alicia | Donut Signage:  Ampersand Lettering | Bridesmaid Breakfast:  The Purple Beet | Transportation:  Champagne Shuttle